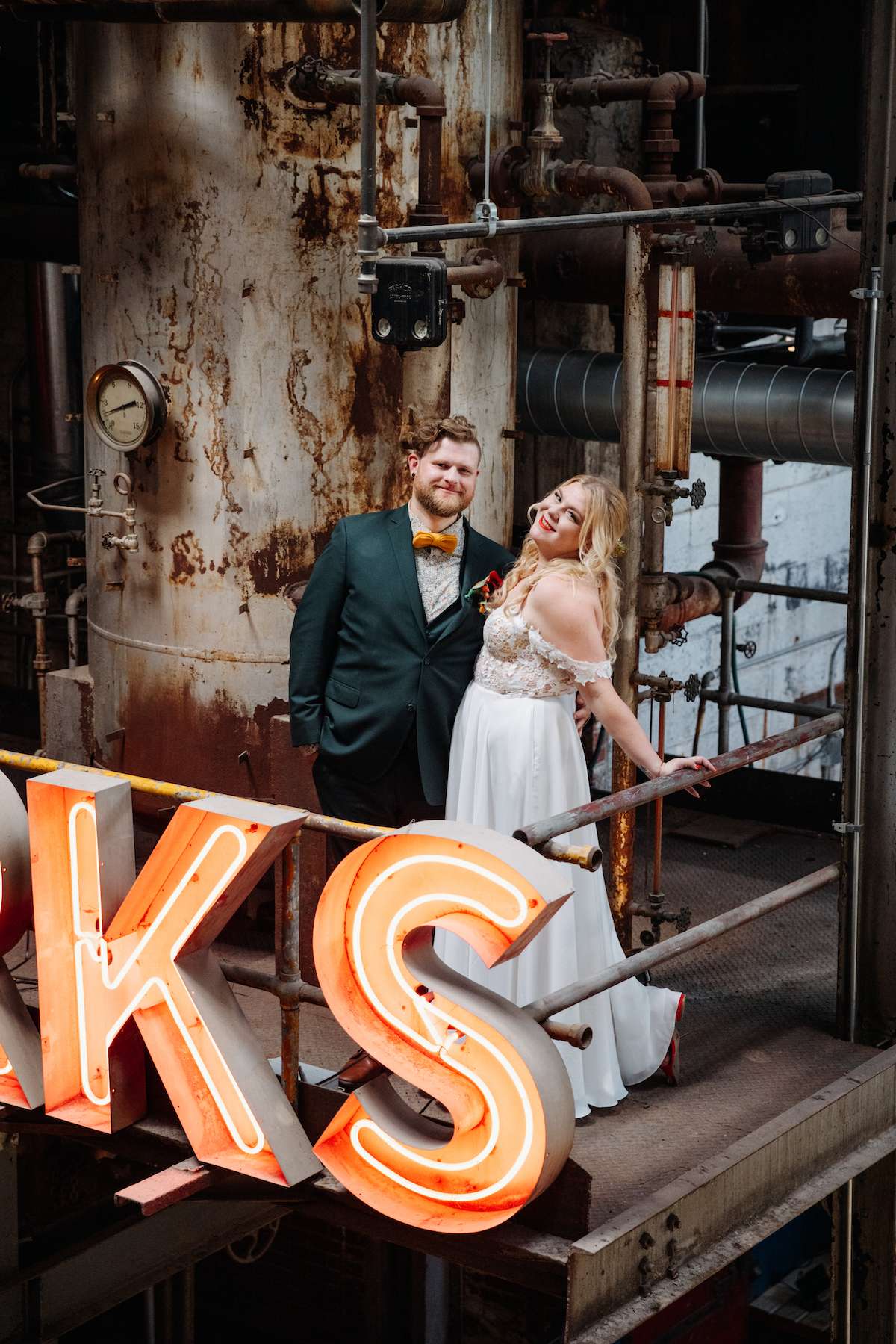 Meeting on Tinder, Tiffany and Joe's first date was at a supermarket, followed by a home-cooked dinner made by Joe! They chose to hold their special day at Globe Dye Works in Philadelphia, the perfect fusion of industrial and creative.
Tiffany and Joe incorporated their love of pop punk and emo music into their wedding, with Tiffany walking down the aisle to an acoustic version of a When You Know, by pop punk band, Neck Deep, as well as hiring their city's emo night DJ for their ceremony. They also had coasters made with lyrics to a favourite song, which they spread around the venue and used to accompany the pin favours. In another nod to pop punk, the couple brewed their own signature beers and named them after special pop punk songs.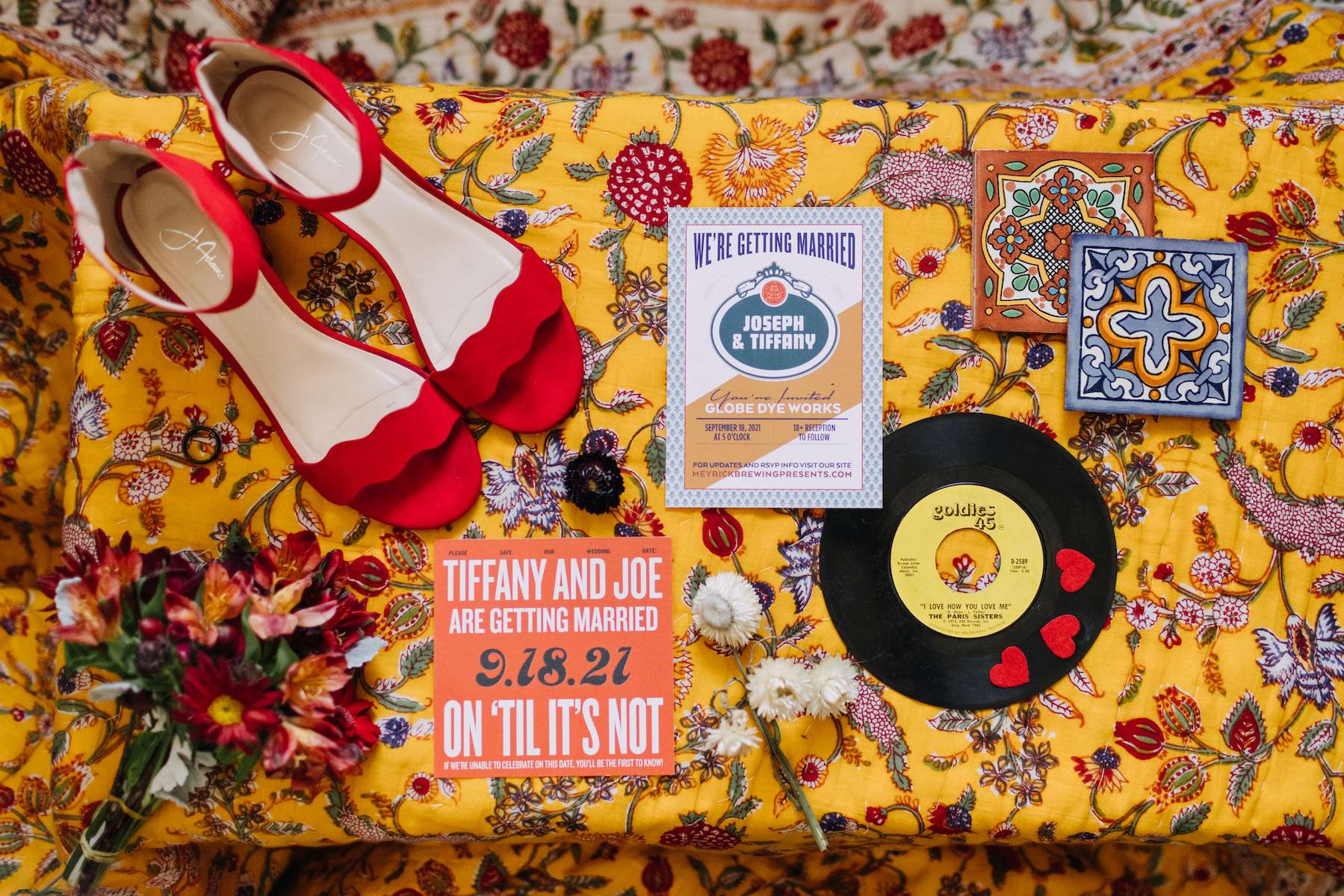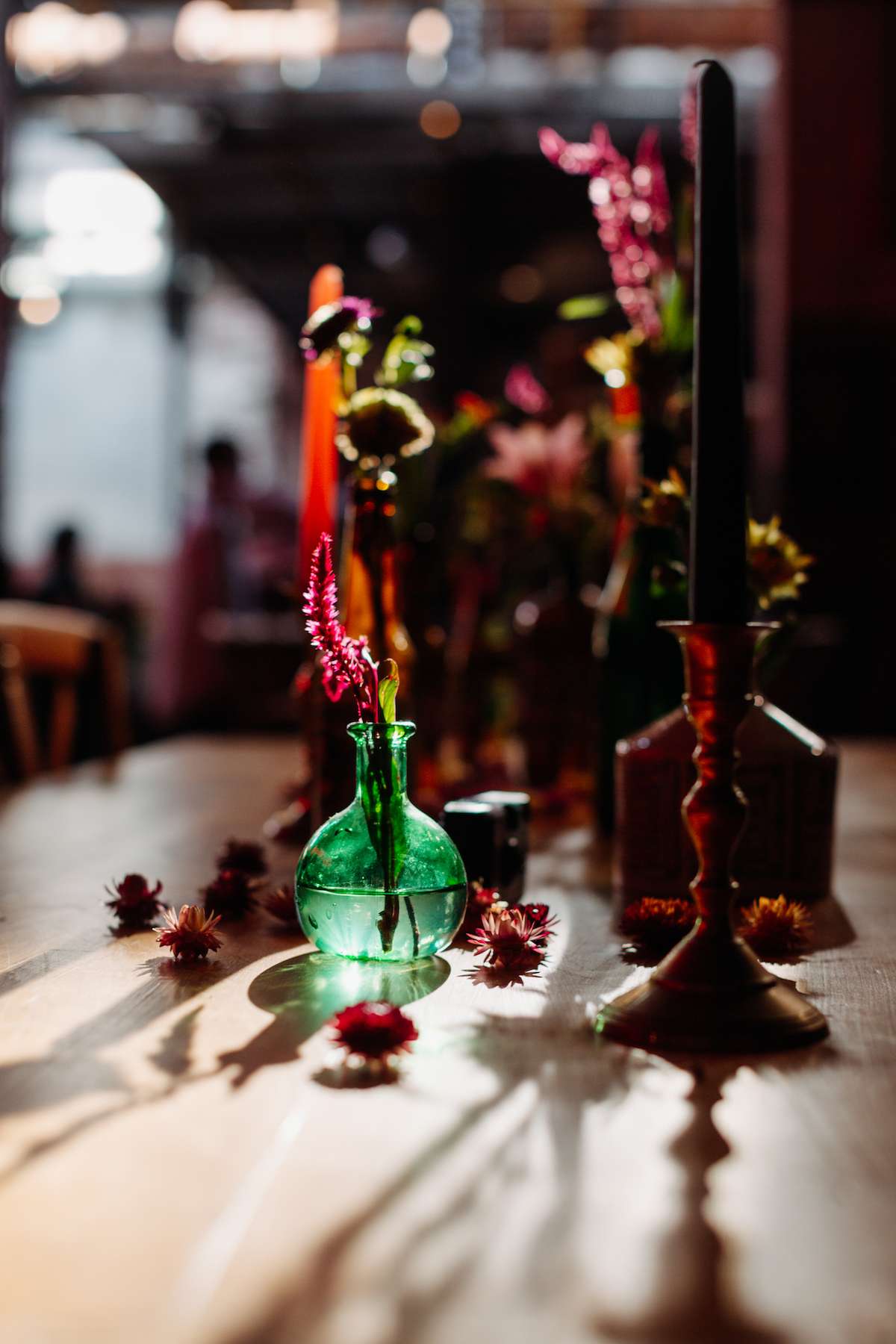 Tiffany explained, "We brewed two beers, When you Know, a blueberry Pilsner named after the song I walked down the aisle to, and Love in Real Time, a peach Belgian Blonde named after the same song by The Maine and made with peaches we'd picked ourselves."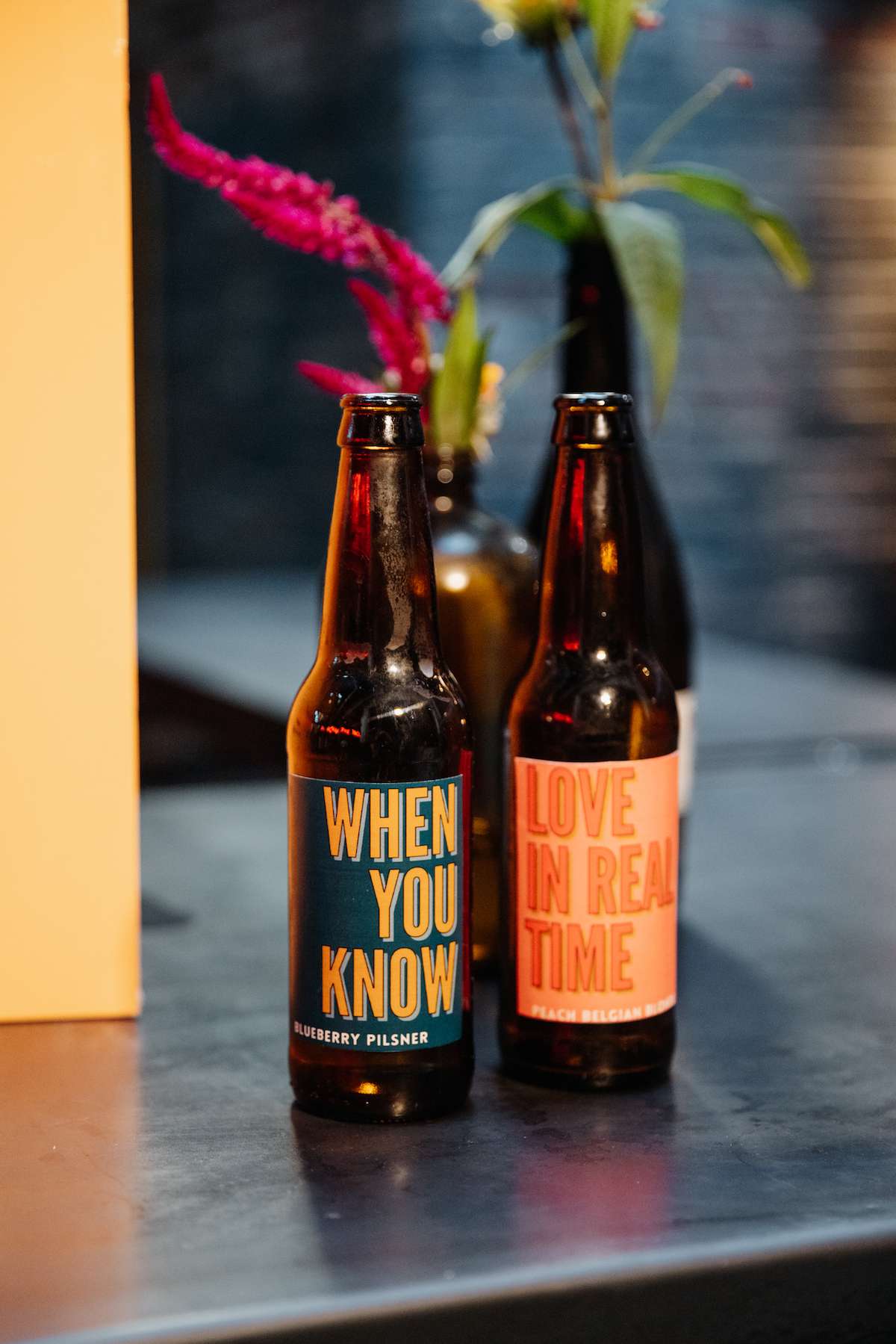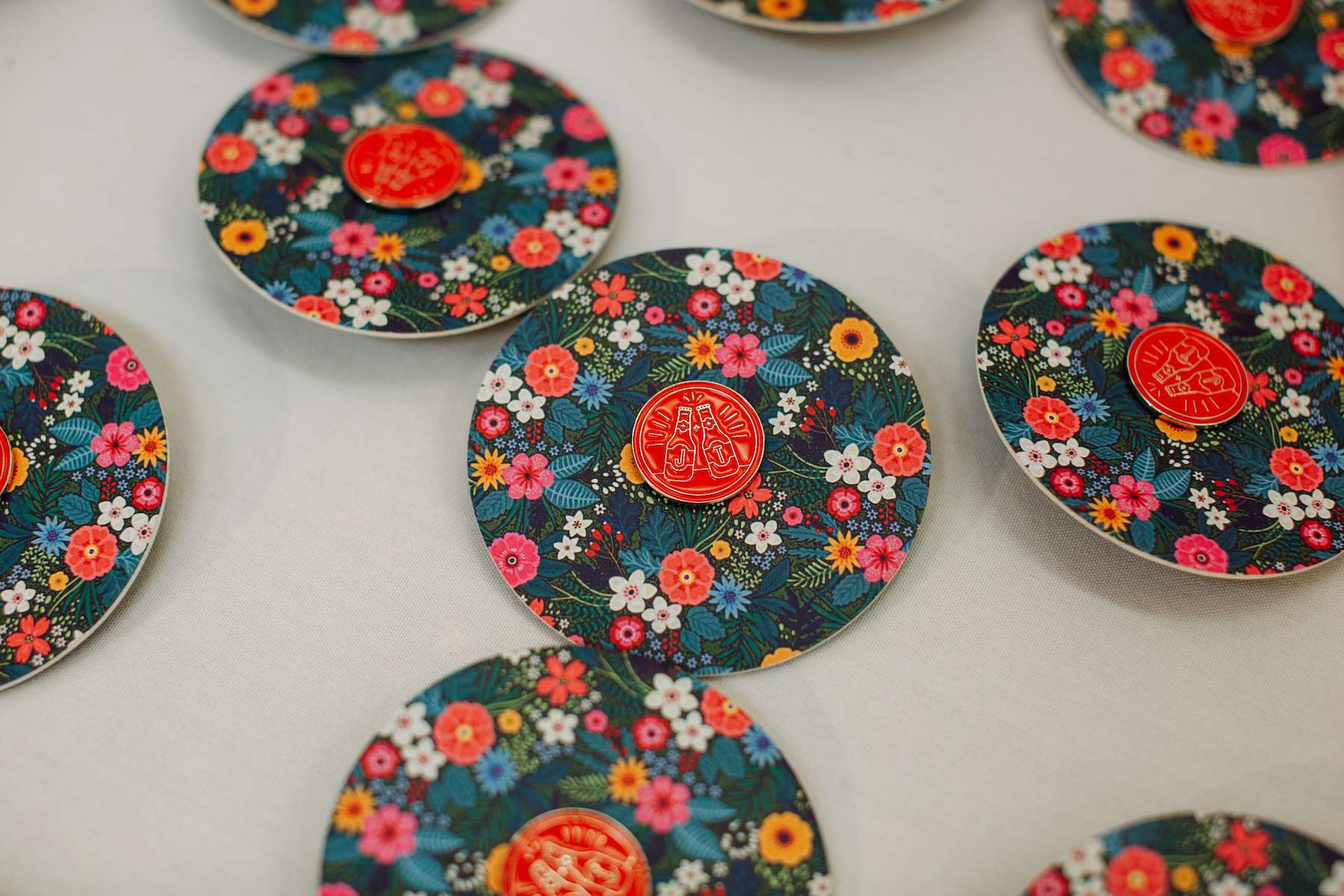 Family and friends played a big part in the day, as the bride continued, "My brother handmade our wedding arch, which was very special to us. Our good friend and talented musician, Trevor Leonard performed as people arrived and throughout of ceremony, and our officiant was a good friend and husband of my matron of honour." One very close friend even offered up his own trousers when Joe ripped his trousers with some energetic moves on the dancefloor!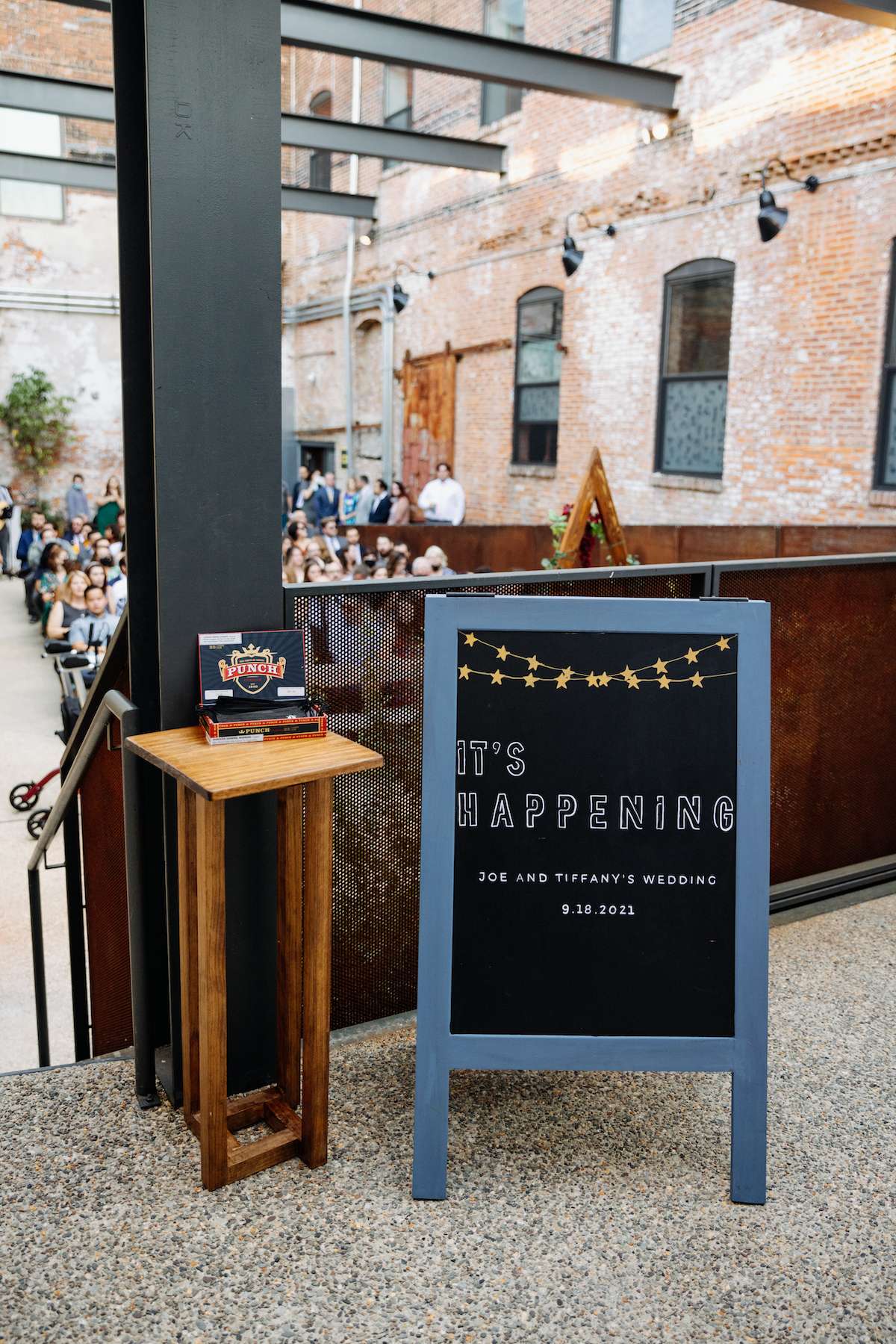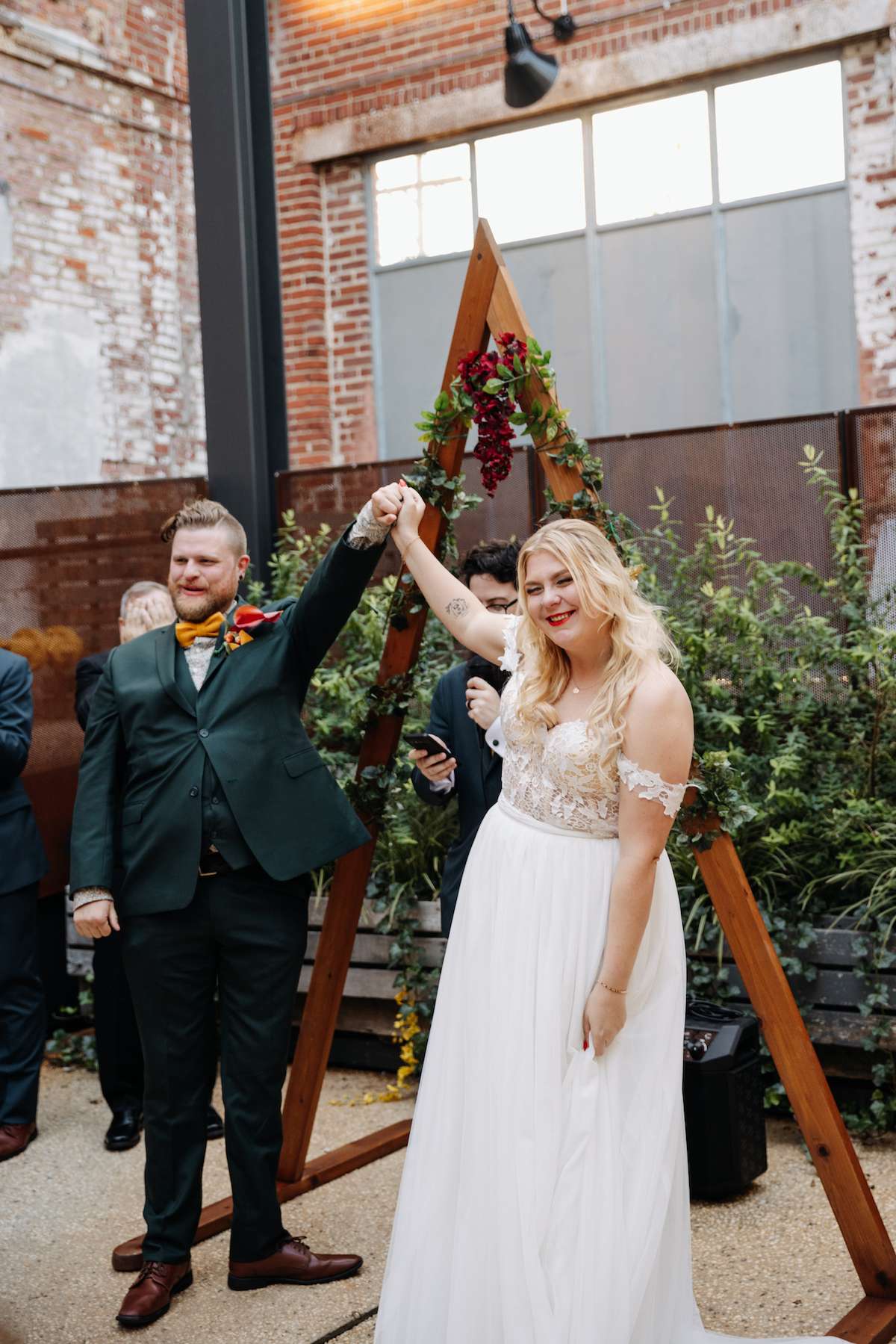 Injecting their personality into the day was important for them too, and Tiffany found a unique way to add some fun. "A few weeks before the wedding I was shopping at a craft store and saw these smiley face tokens and had the idea to hide them around the venue. I curated 10 gifts that varied from cool vintage treasures like a small ceramic cat and cool miniature model guitar to Smirnoff Ice to 'ice people', and downright silly things like a pack of garlic. If a guest found a smiley face coin, they got a prize! Planning those personal touches was the best thing about wedding-planning! I had so much fun creating special small moments that felt like us, and several Easter eggs were a blast to plan and implement."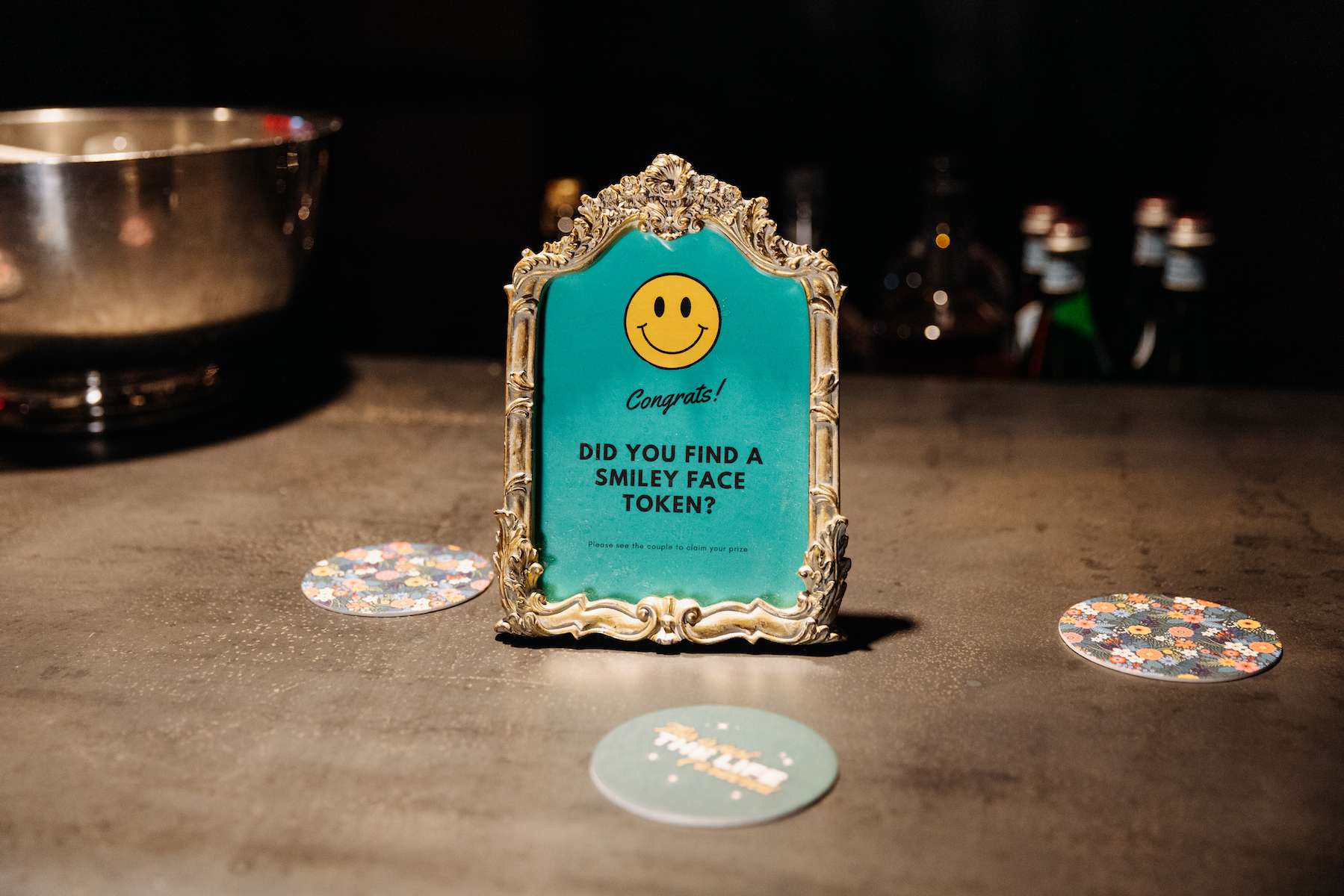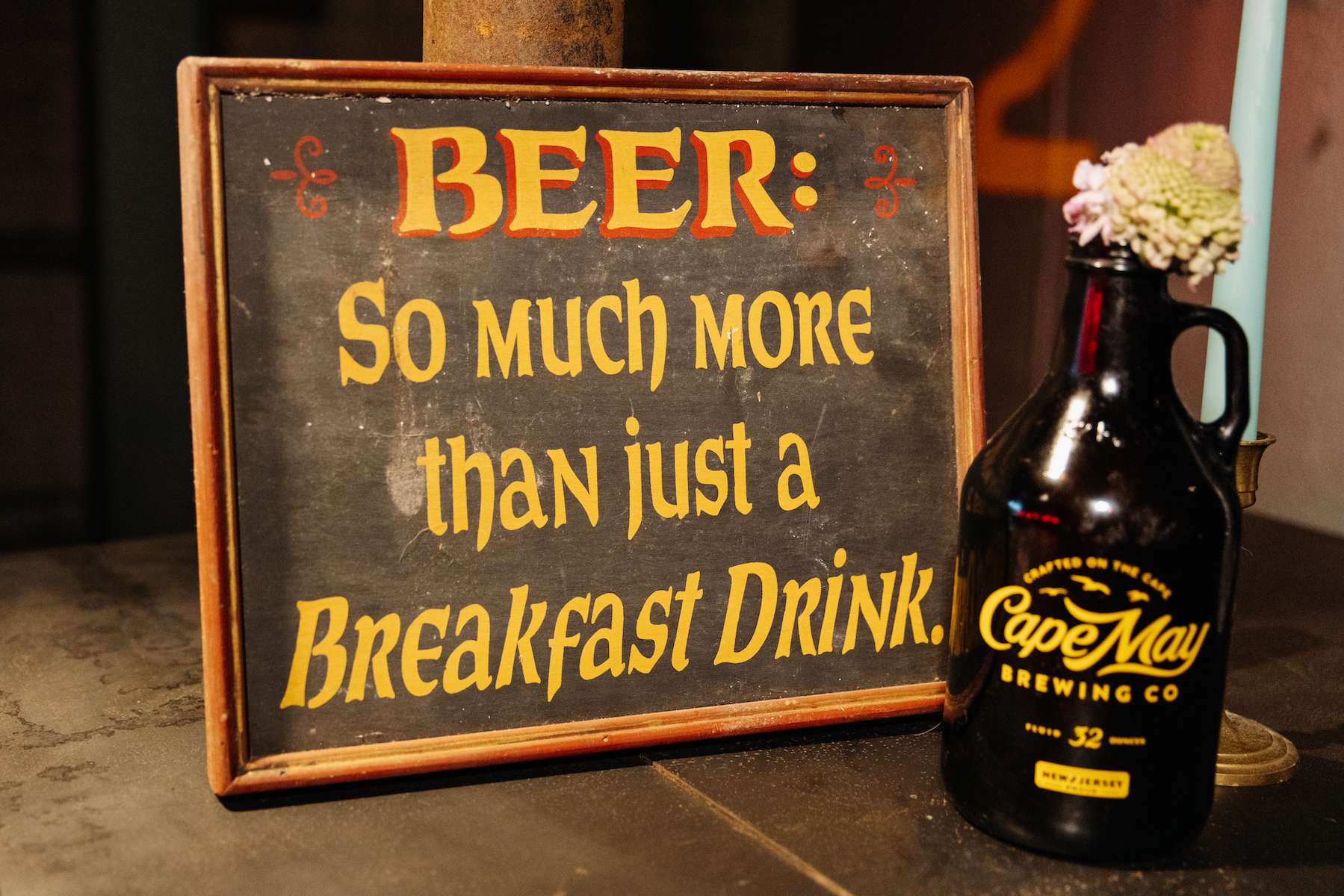 Sticking to their $30,000 budget, the couple still had to make some compromises, and told us, "There were a few things that would've been great but the cost outweighed the benefit, a prime example being additional lighting, we would've loved having string lights all over, but it didn't make sense budget wise. Compromising was the worst thing about planning, but there was a lot that we did that was geared to us and things we like, and everyone raved about each piece. I'd recommend to just DO YOU!"