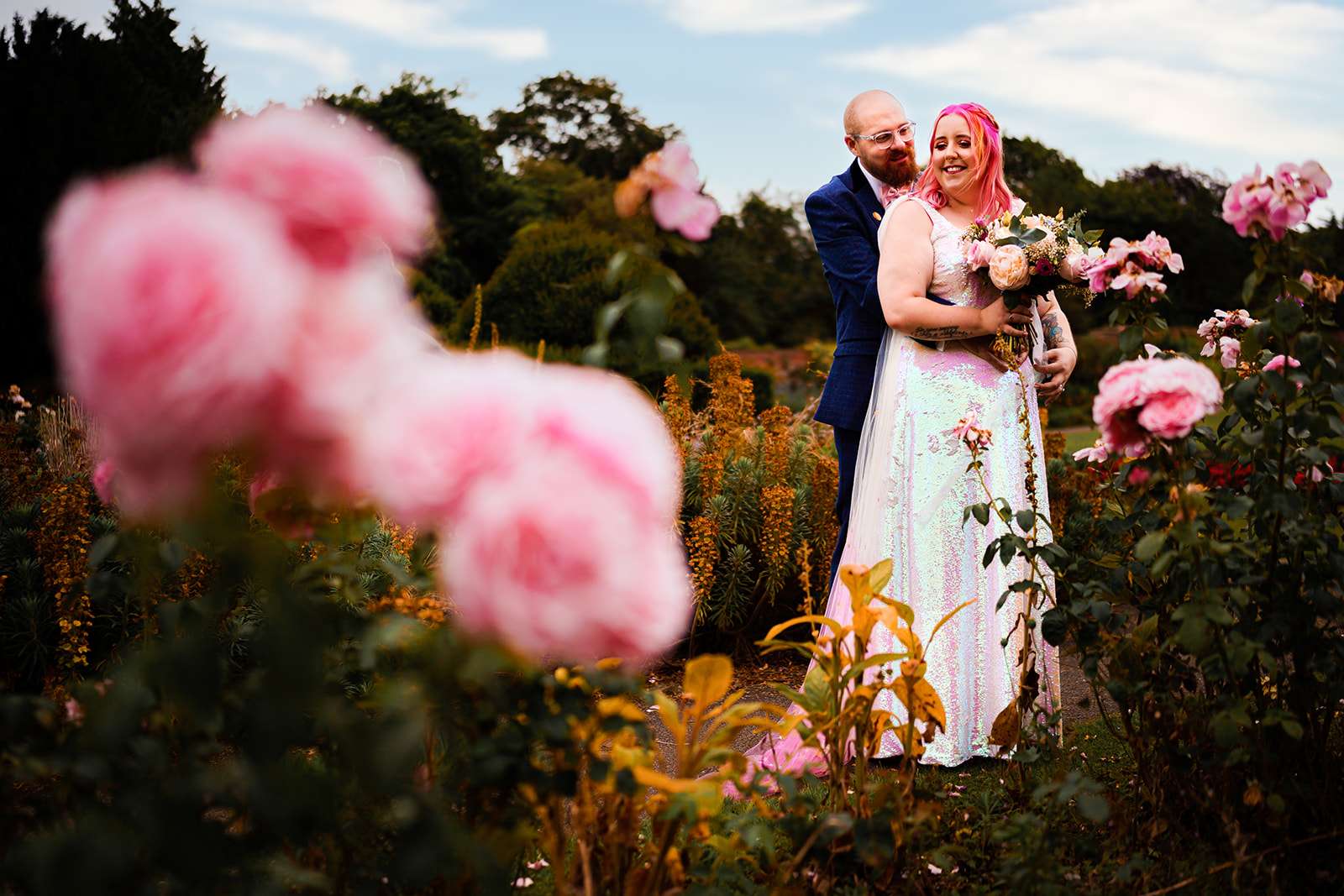 Lois and Luke's love of alternative culture and a desire to stand out from the crowd meant that they had plenty of different ideas to work with for their July wedding day. "I always thought we would have an all out themed wedding," Lois told us, "but as we have so many interests we couldn't settle on just one so we decided to incorporate some elements from each."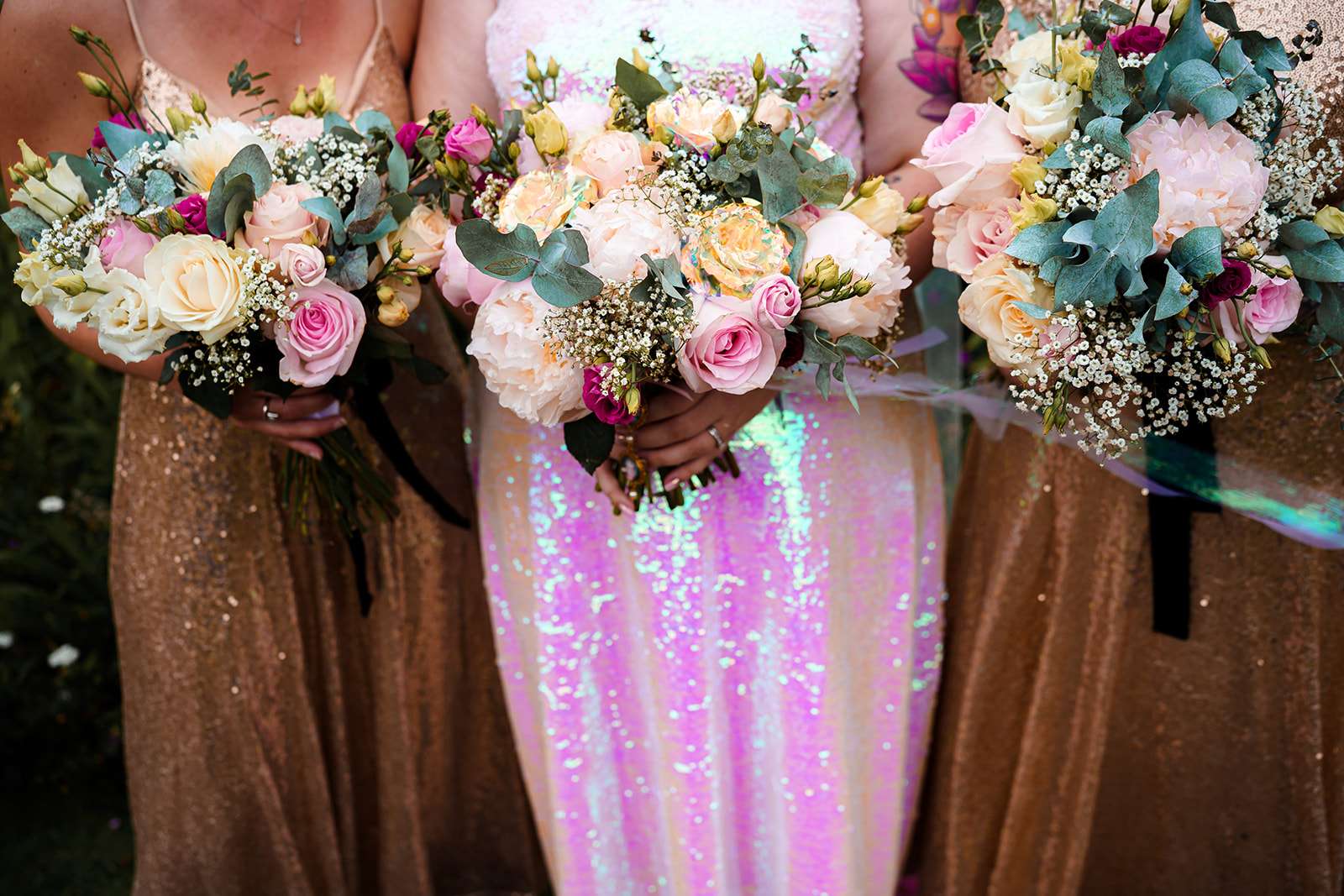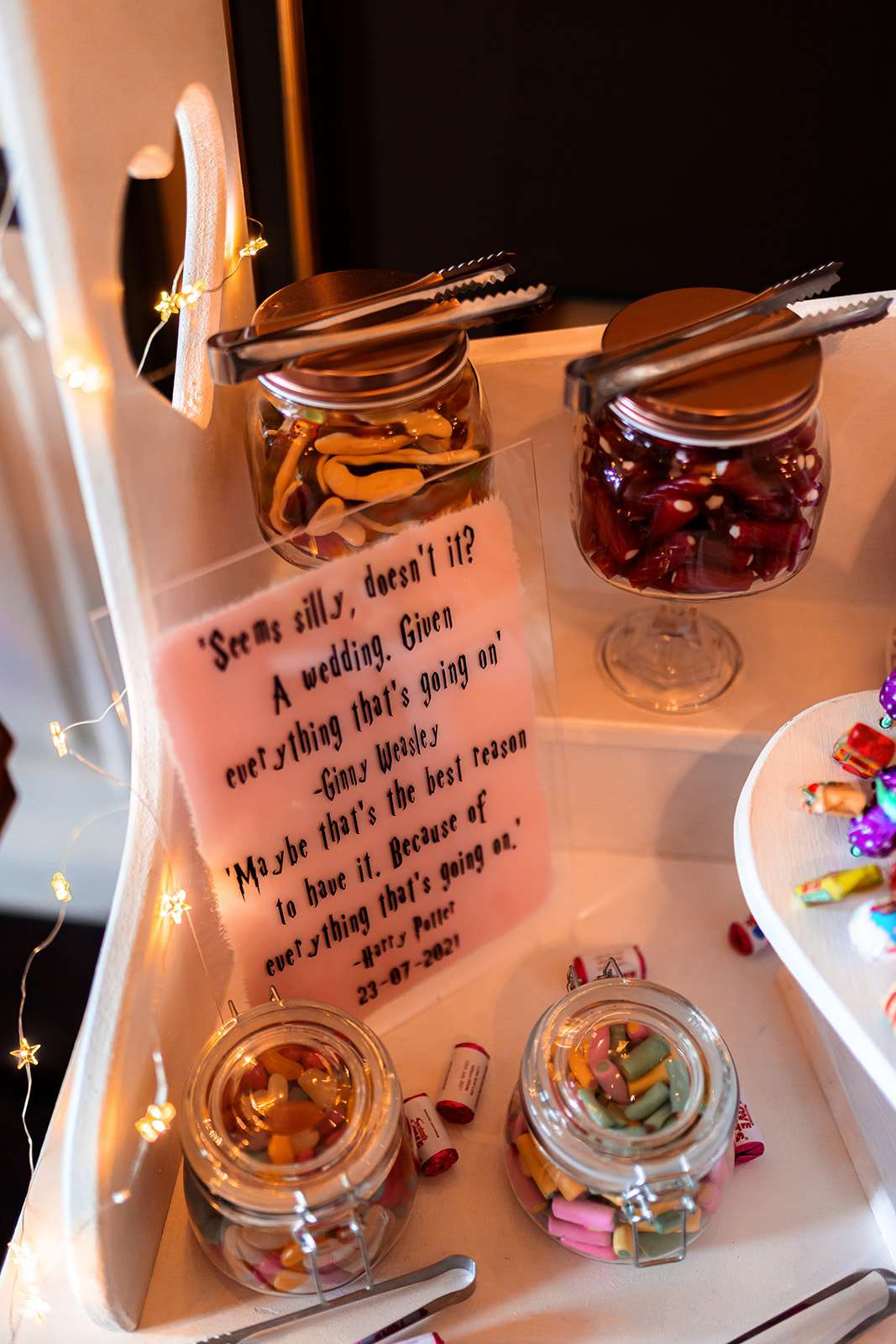 They started with sparkly and iridescent as a colour scheme, mixed with pink to match Luke's shoes and tie. They then took things from some of their favourite interests; like a Lord of the Rings ring box, a Harry Potter sign, Beatles pocket watch and a matching badge that they both wore to represent their favourite band, IDLES. And that's how you come up with a wedding theme that's completely unique to you!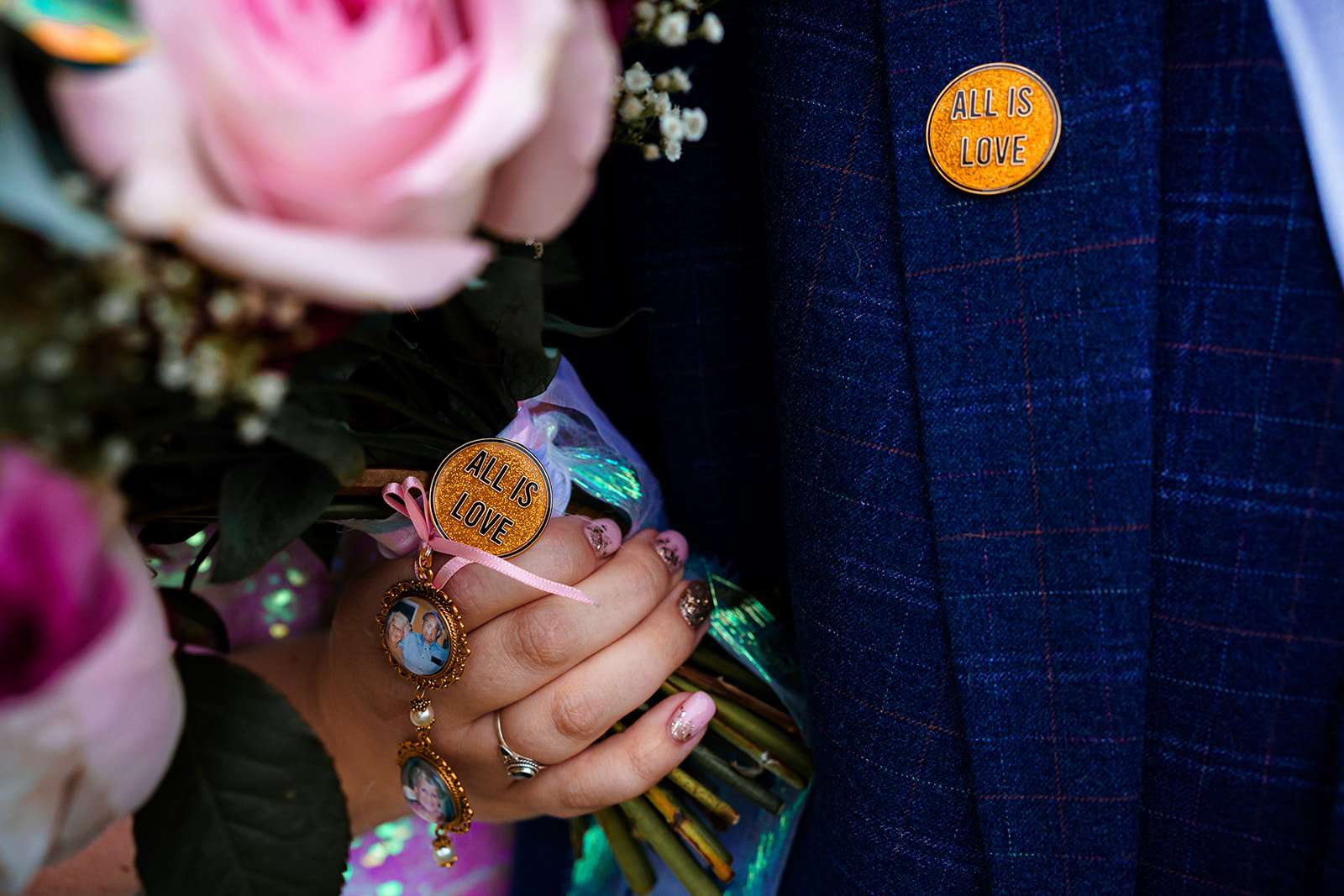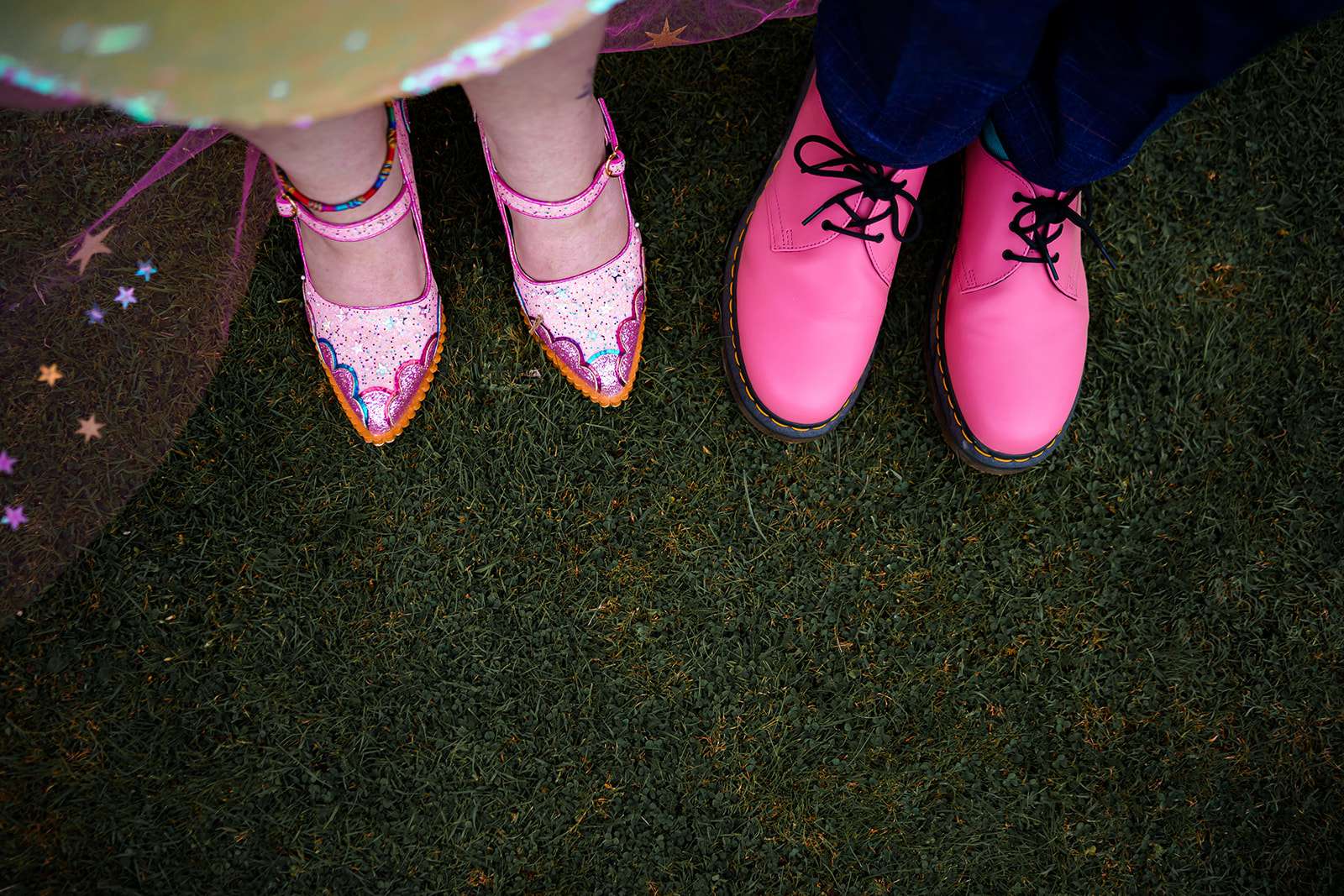 "Our wedding was very unique to our guests that joined us on the day," Luke continued. "From our choice of ceremony music (the Back To the Future theme tune and The Darkness' I Believe In A Thing Called Love) to the Harry Potter quote and signage on our memory table and sweet cart. We managed to successfully merge things together that on first glance would have looked like polar opposites."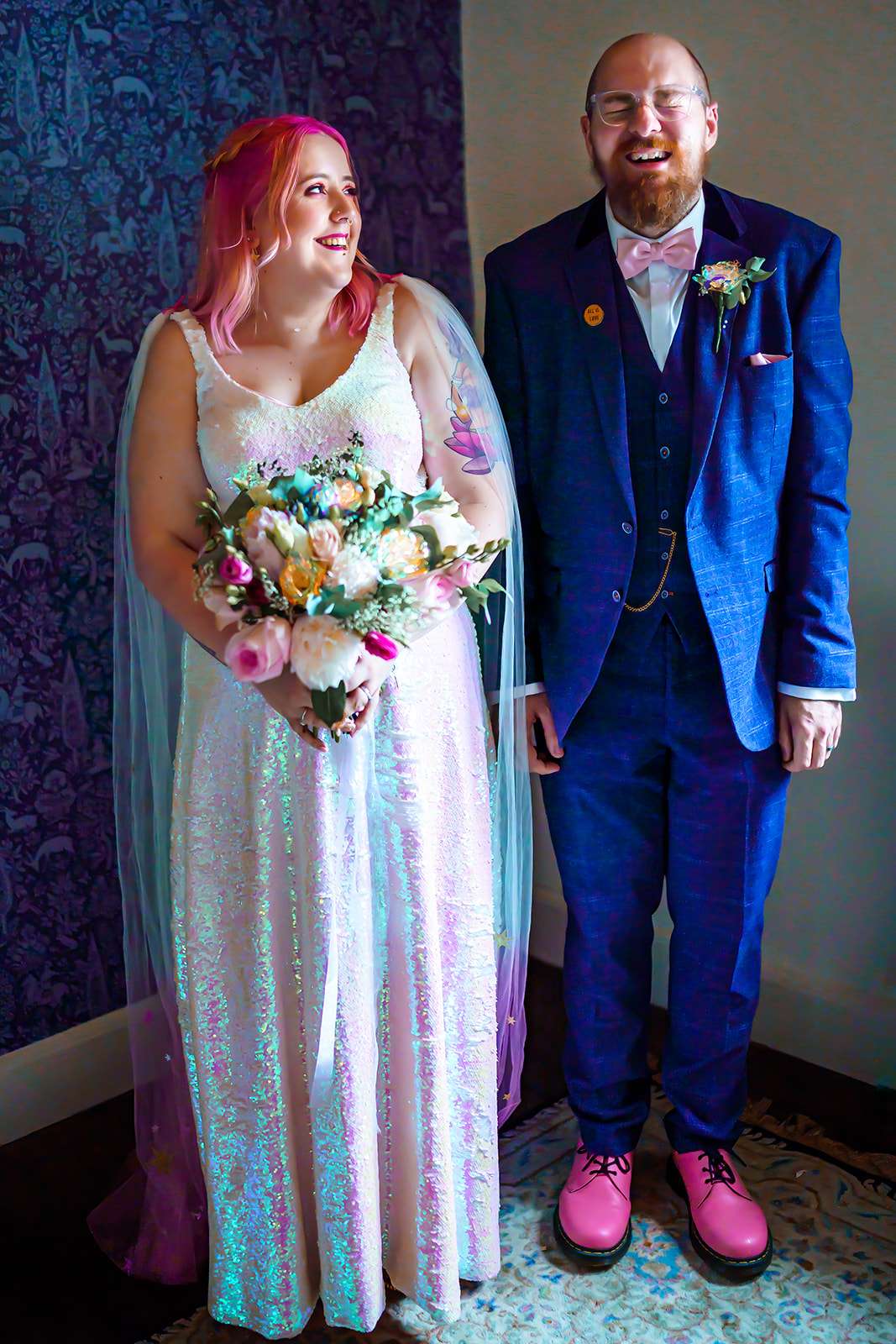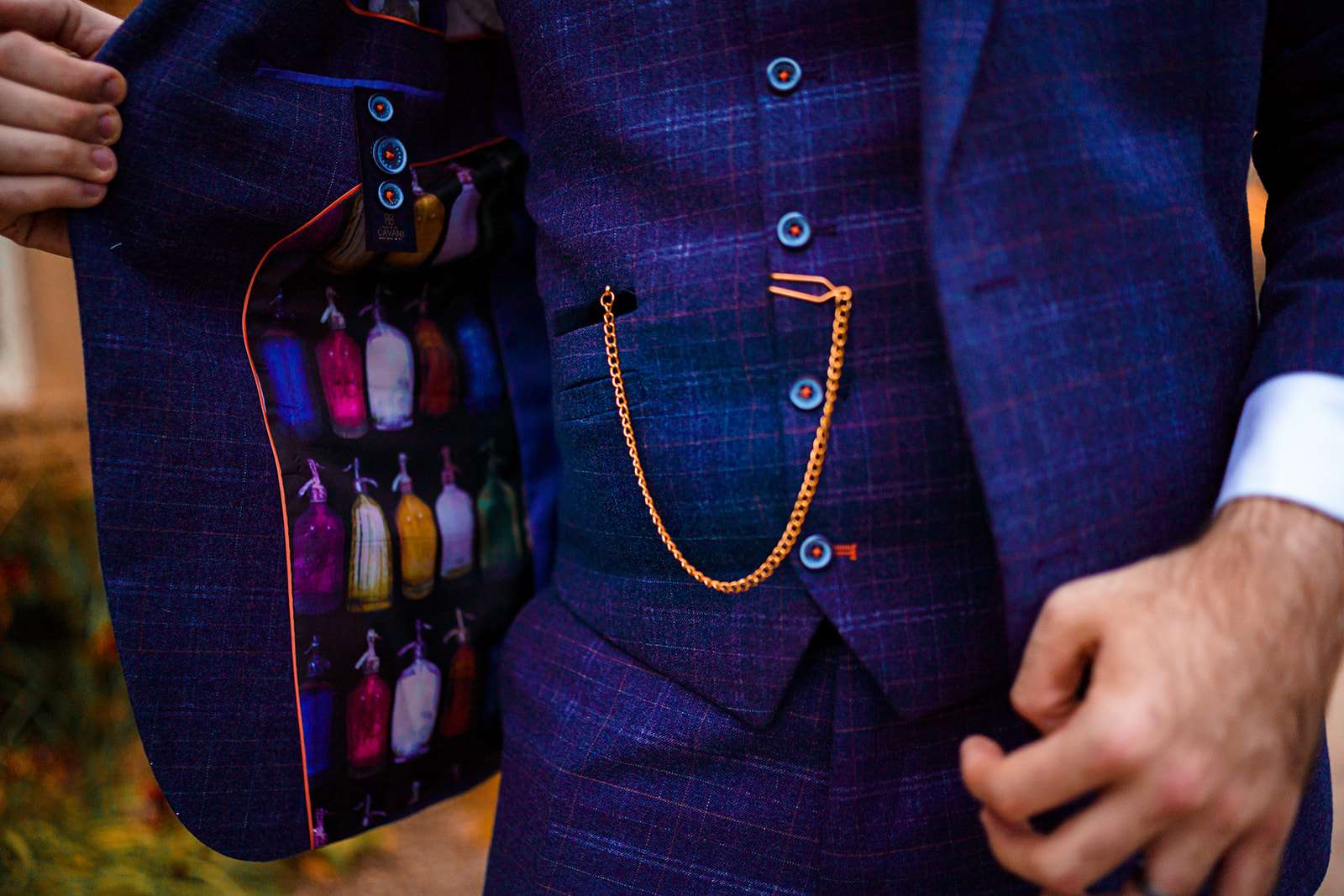 Lois wore a sequin dress from Rock n Roll Bride favourites The Couture Company and paired it with a cape and glitter star clips from our very own collection with Crown and Glory. Shoes were from Irregular choice, and she wore Swarovski Crystal jewellery for added sparkle! Unsurprisingly, she was inspired Rock n Roll Bride, and really enjoyed attending wedding fairs and looking at our alternative weddings for different inspiration.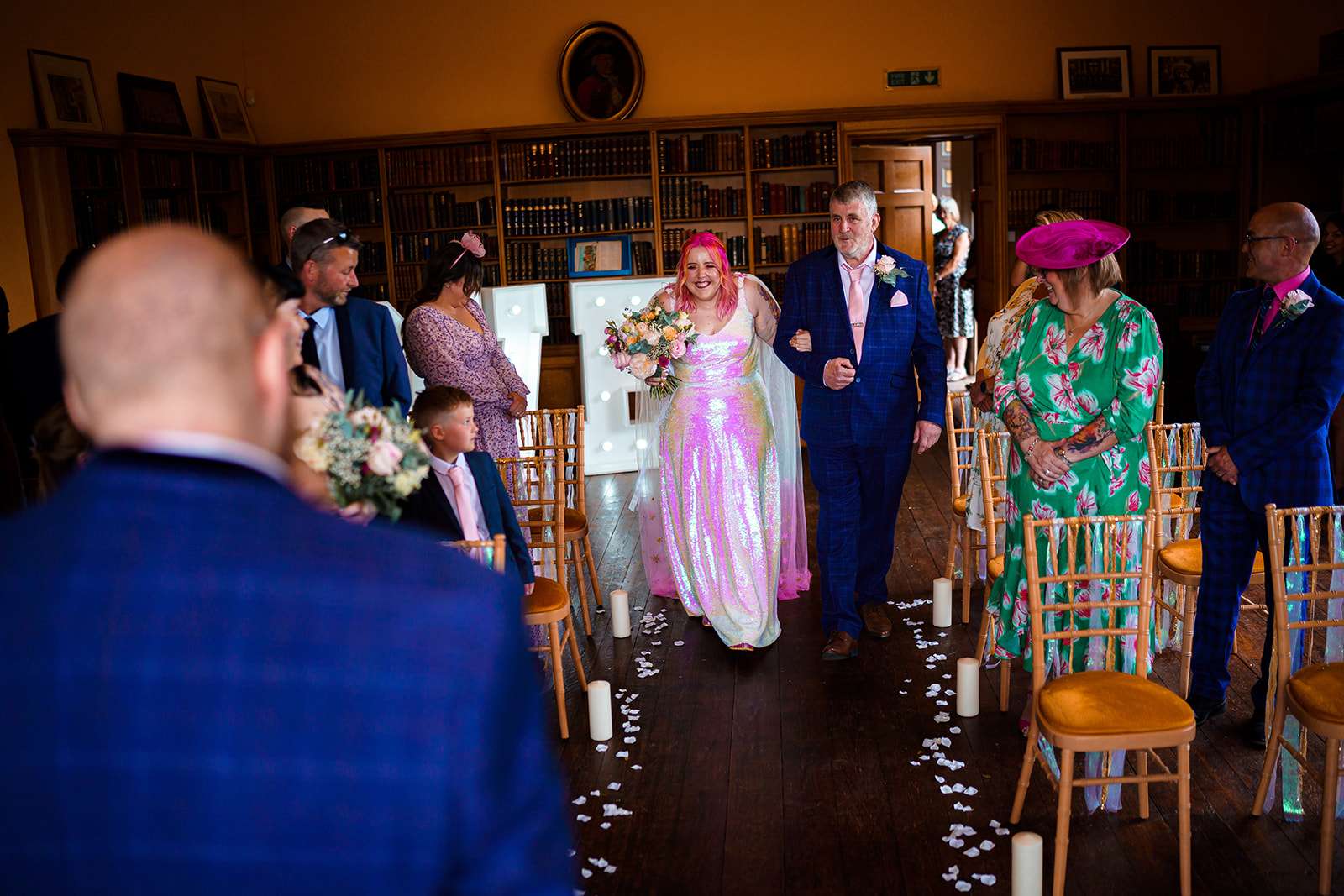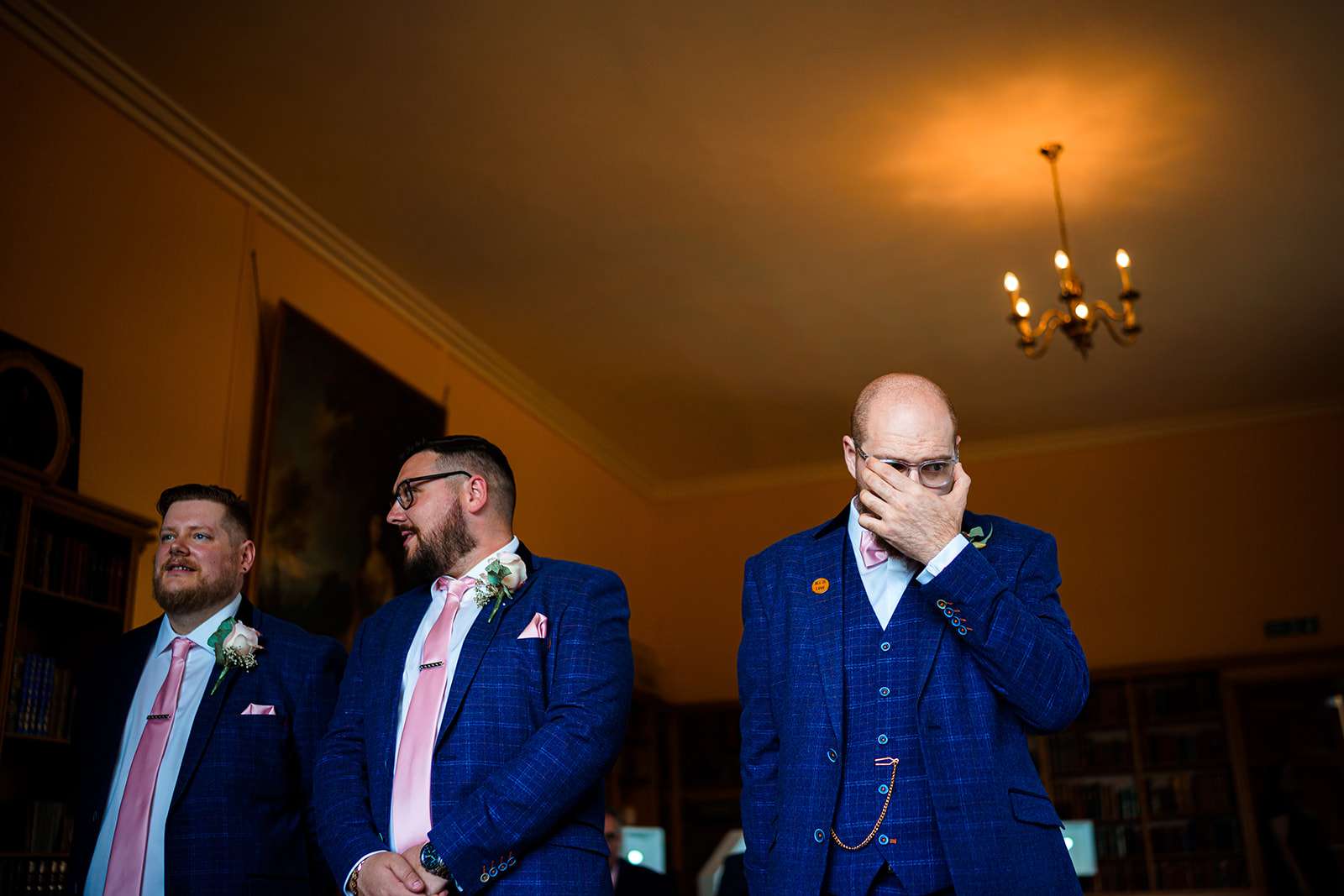 They spent £8,000 on their day in total, and a lot of their savings were made by buying a sample sale dress, bridesmaids dresses for 75% off in the ASOS sale and waiting for Black Friday to look for the groom and groomsmen suits to make savings there too.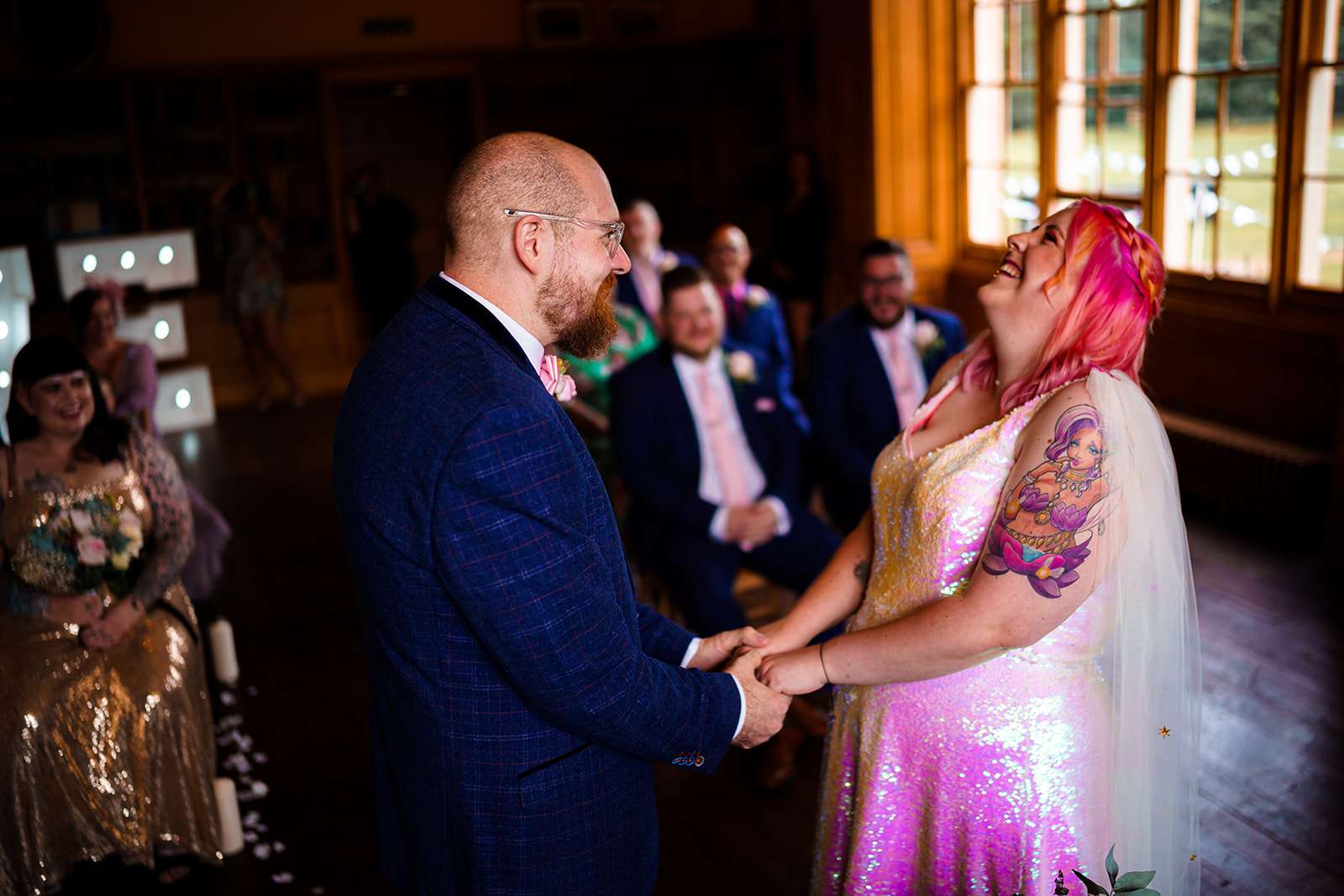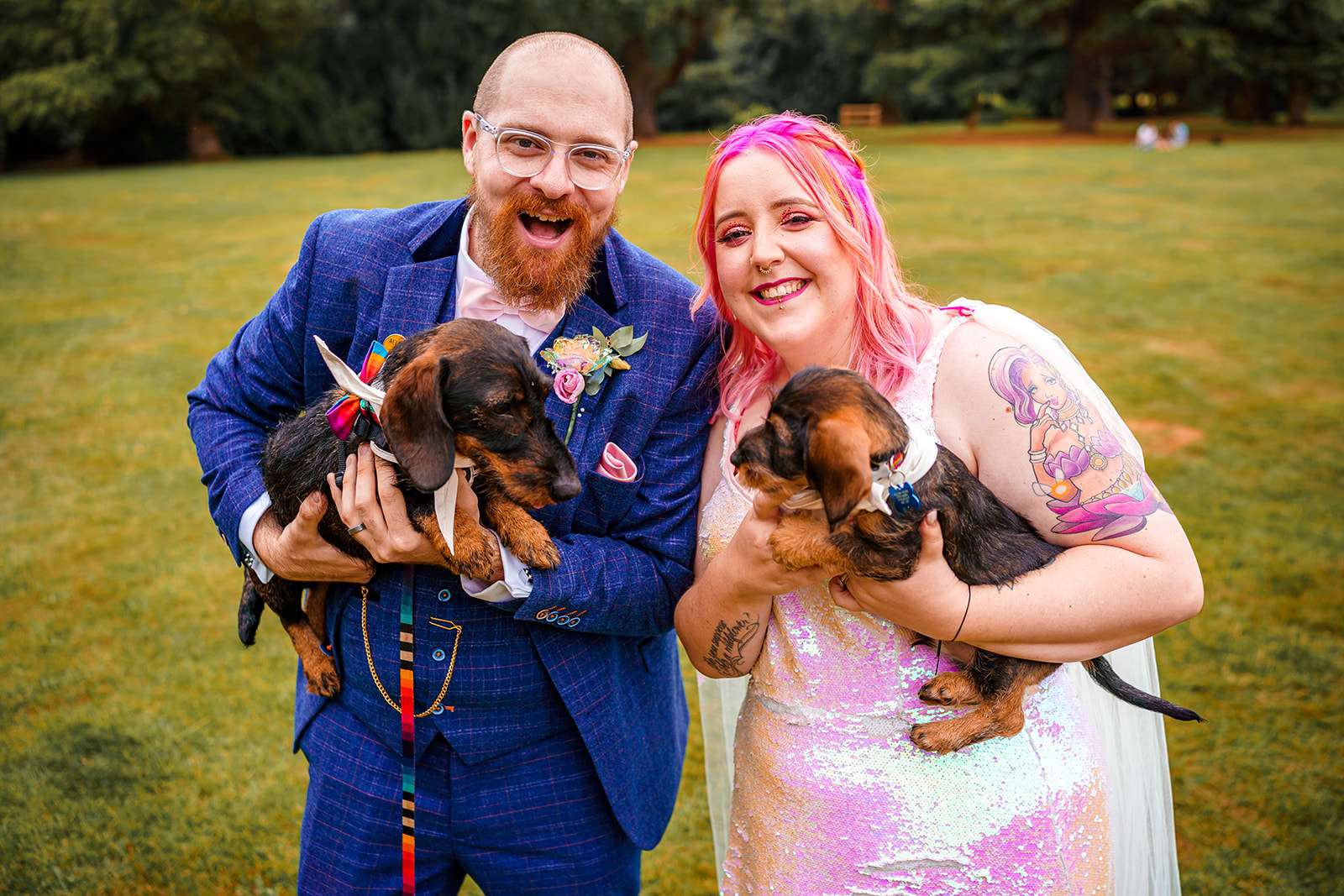 "Our ceremony was a romantic, lovely, emotional and quintessentially us with a little bit of added mischief thrown in!" the groom continued. "Lois changed her 'walking down the aisle' music to the theme tune of my favourite film without me knowing, much to my amusement and bewilderment. We also added a planned skit during which the groomsmen 'lost' the rings but they were being kept safe with Lois's young nephew the entire time. This allowed us to include Lois's nephew in the ceremony as her niece was already a mini bridesmaid and flower girl."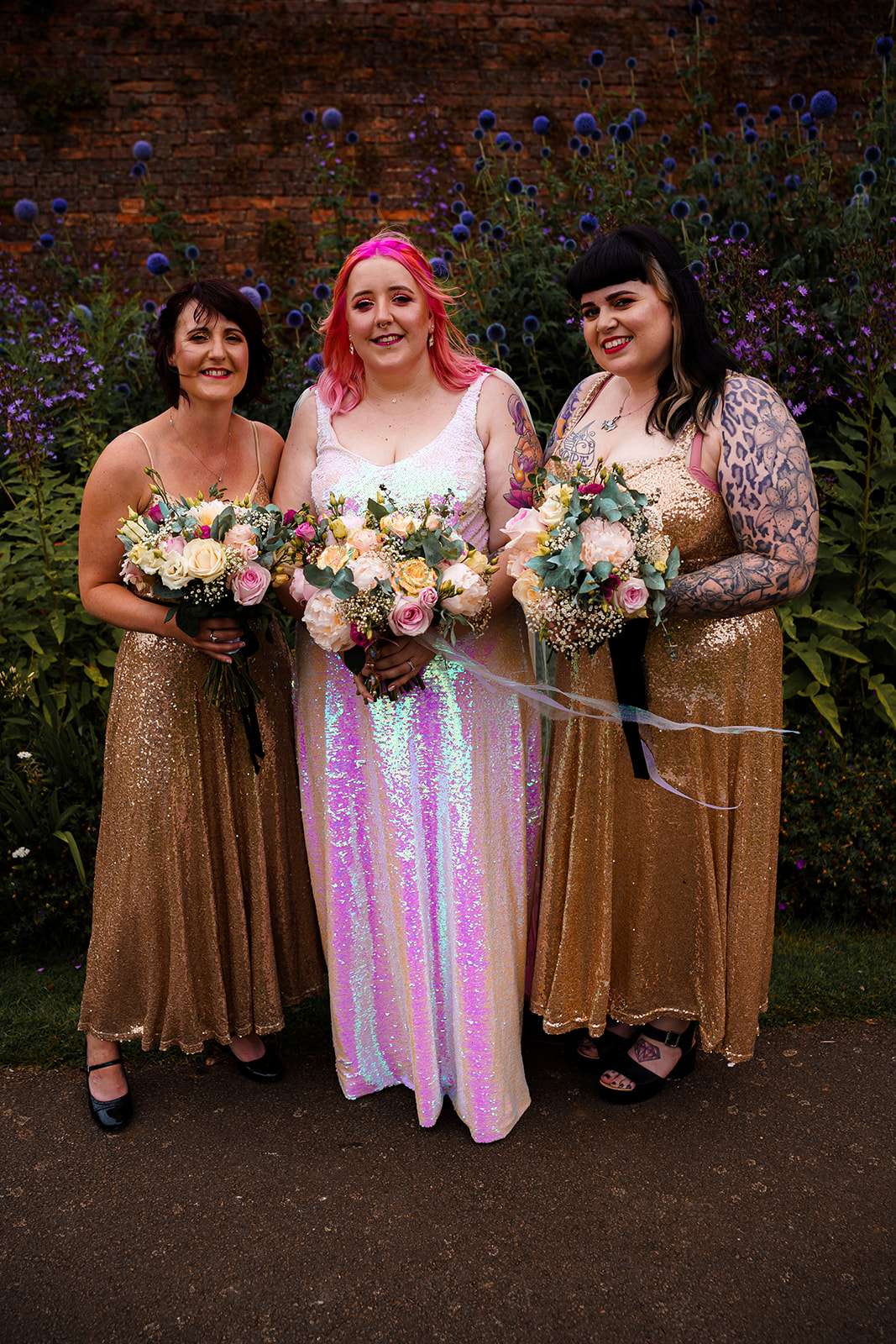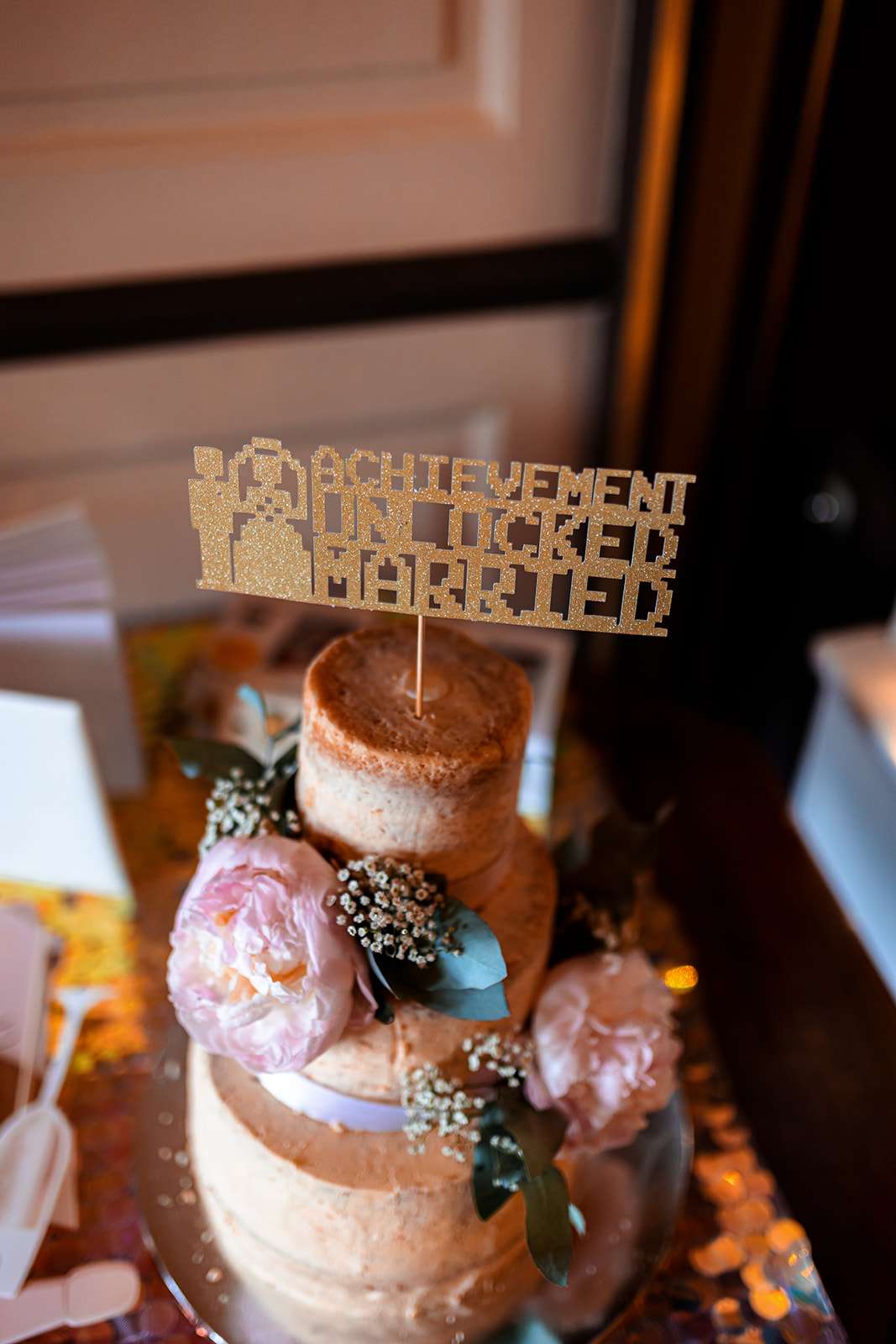 "It was intimate and full of smiles and laughter," Lois continued. "We had 17 of us in total which was our parents, siblings and closest friends. When I walked down the aisle I shoved my hand into the air and shouted BACK TO THE FUTURE because finally the secret was out and everyone laughed which made me feel better because I was so worried I was going to cry (happy tears!)"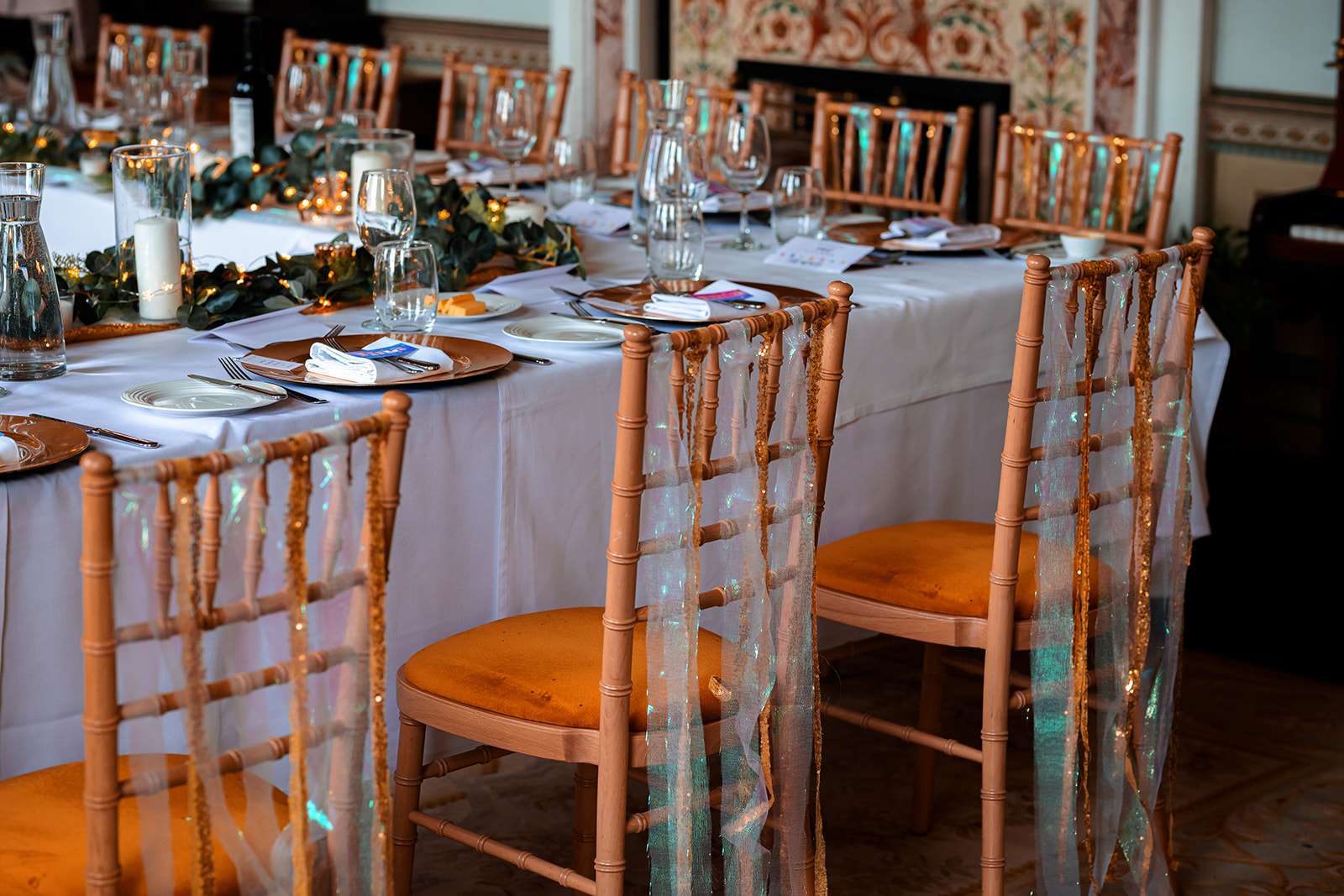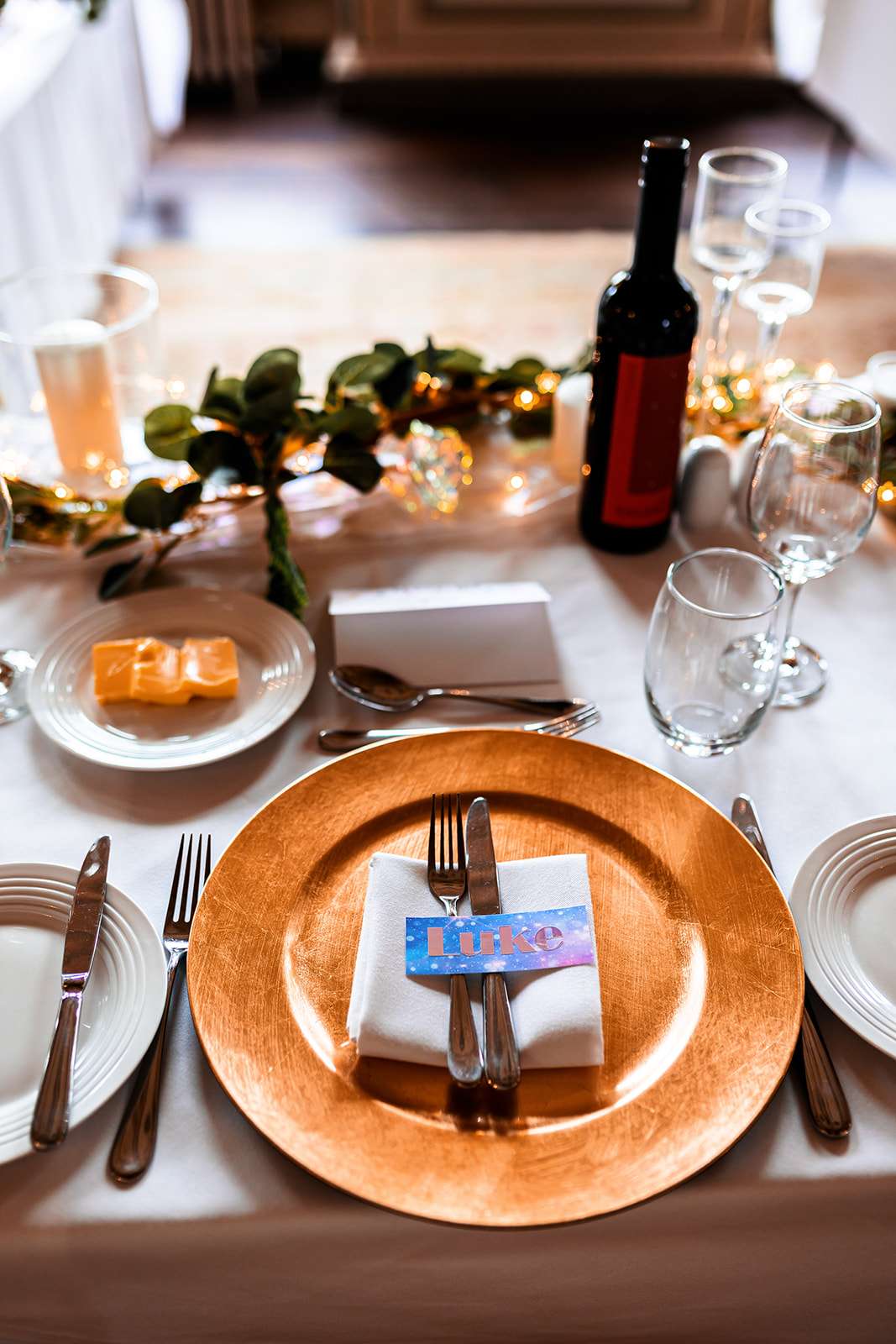 As someone who suffers with anxiety, the thought of planning a wedding made Lois feel excited and anxious at the same time. "On one hand I was planning the best day of our lives (so far) and on the other I just didn't want the responsibility or pressure of it. It was definitely tough, and there were a few tears and moments of 'I cannot do this' but we got there in the end."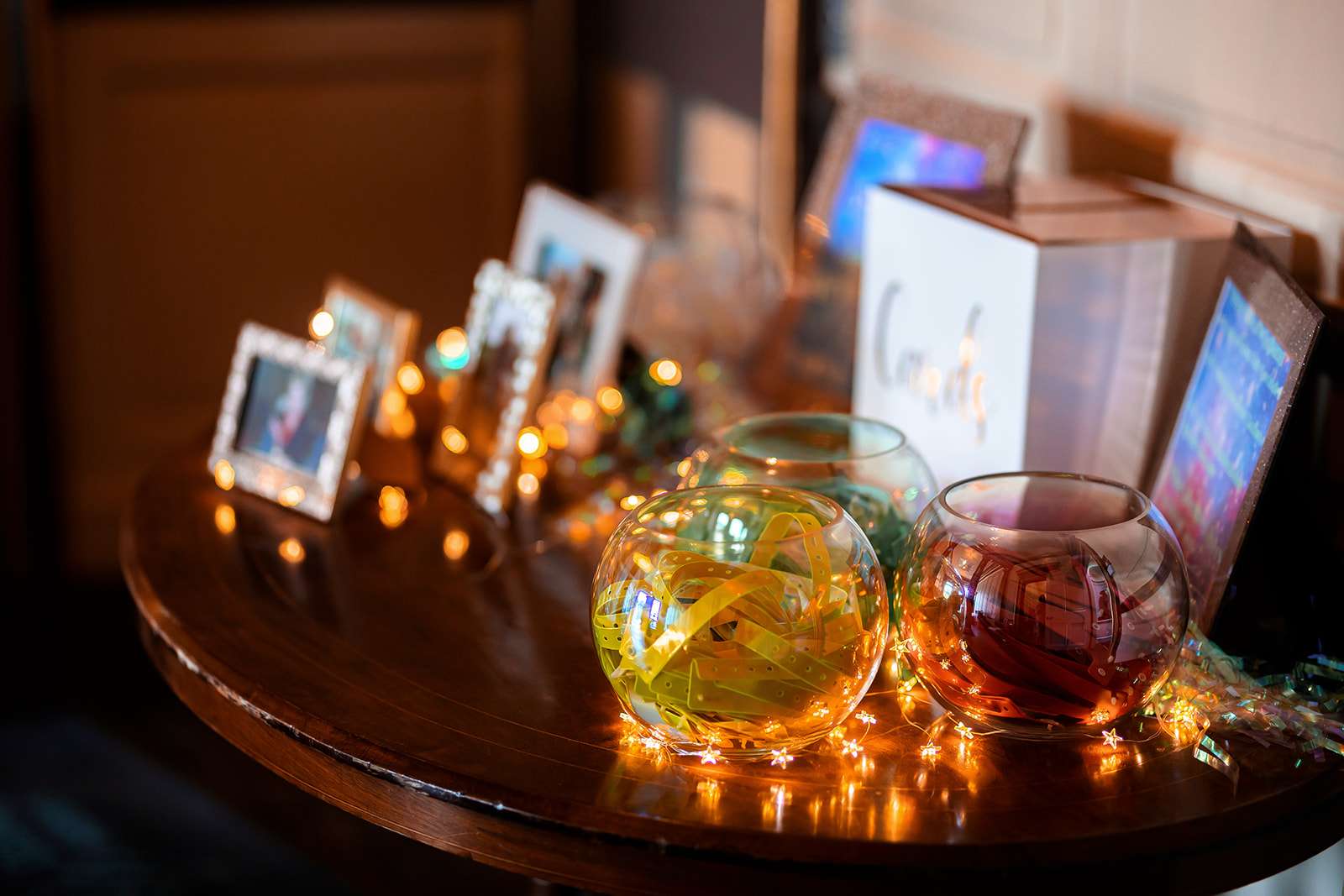 "My advice for future couples would be accept help! All of our family and friends offered to help with various things and looking back I should have accepted more of it. Also do things your way, there were questions about what our outfits would be and what colour my hair would be and sometimes I felt like maybe I should change it to be more 'wedding-y' but I didn't, I was me and I wouldn't change it one bit."