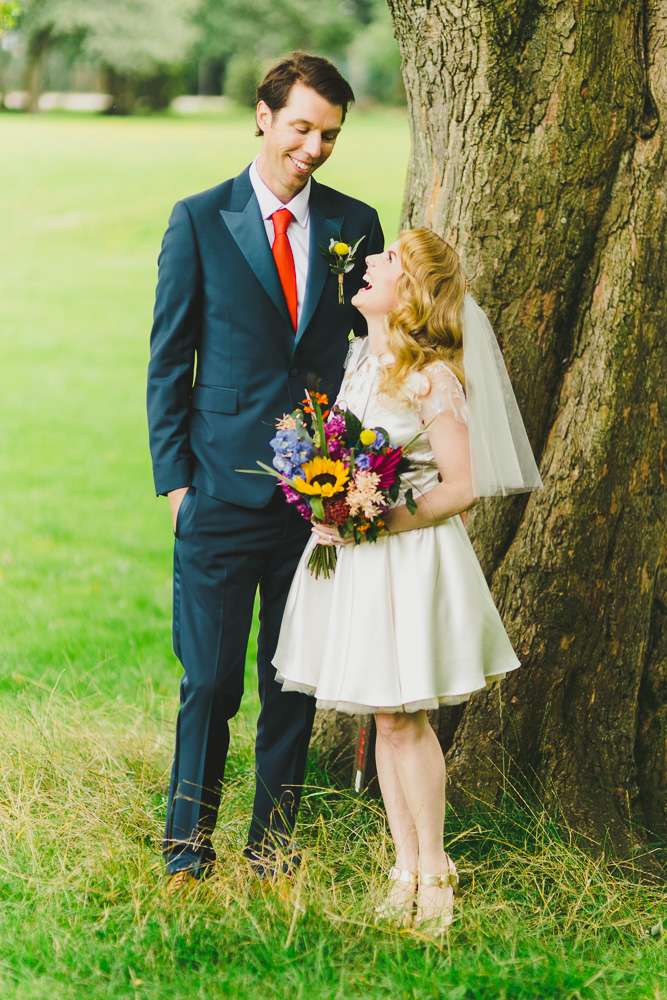 Josie and Adam took the traditions they liked and lost the ones they didn't for their August wedding at Stretford Public Hall, creating their own, authentic, pick n' mix wedding celebration that was an explosion of both of their personalities. "We were inspired by our love for one another and the moon and stars," Josie told us. "We did the day as cheaply as possible and made everything ourselves. One of my favourite parts of the whole thing was our families coming together the day before to help us set up."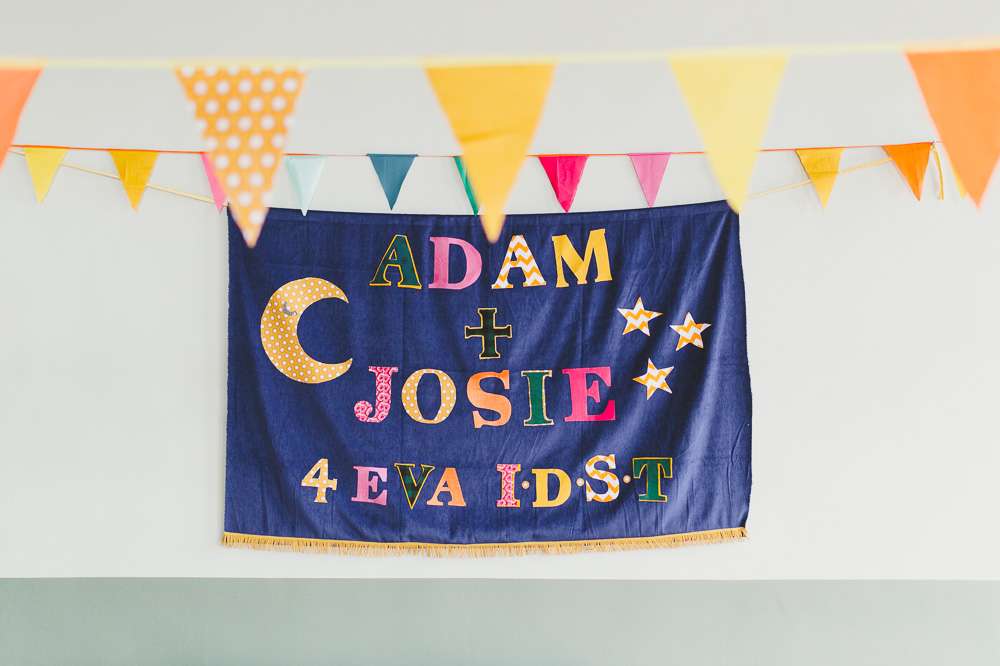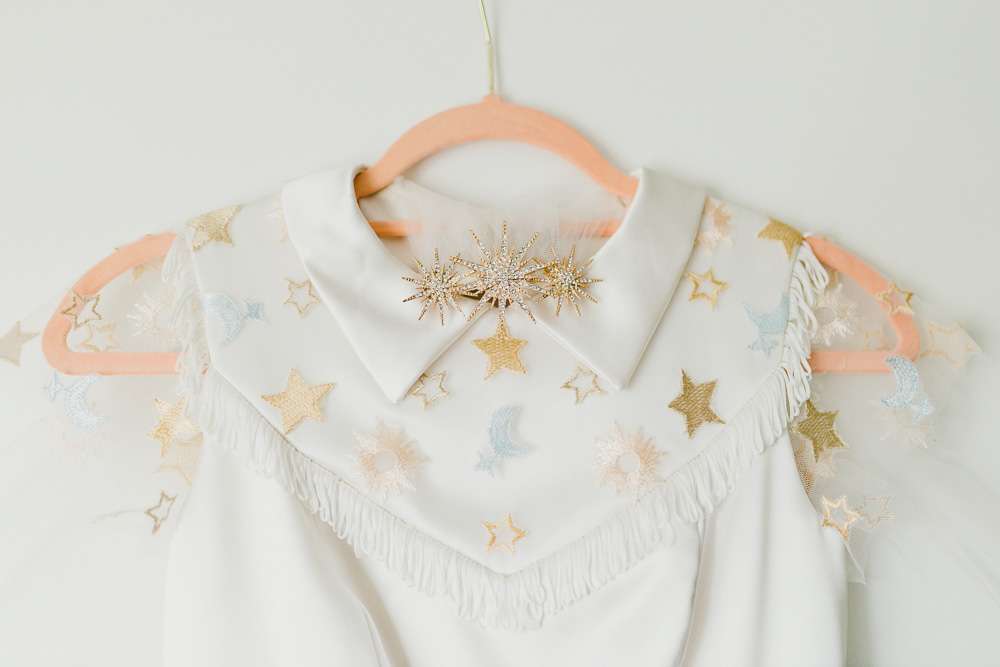 With a budget of £8,000, there wasn't an aspect of the day that they couple and their families didn't have a hand in. The bride and her family made the 'Josie and Adam 4 Eva IDST' banner and the stained glass moon and star centre pieces, the groom's mum and her friends made a ridiculous amount of bunting, and Josie turned her hand to the order of the day board, seating plan and confetti holders while Adam made the invites, table decorations and activities for their guests – old school fortune tellers and comic books of 'their story so far'.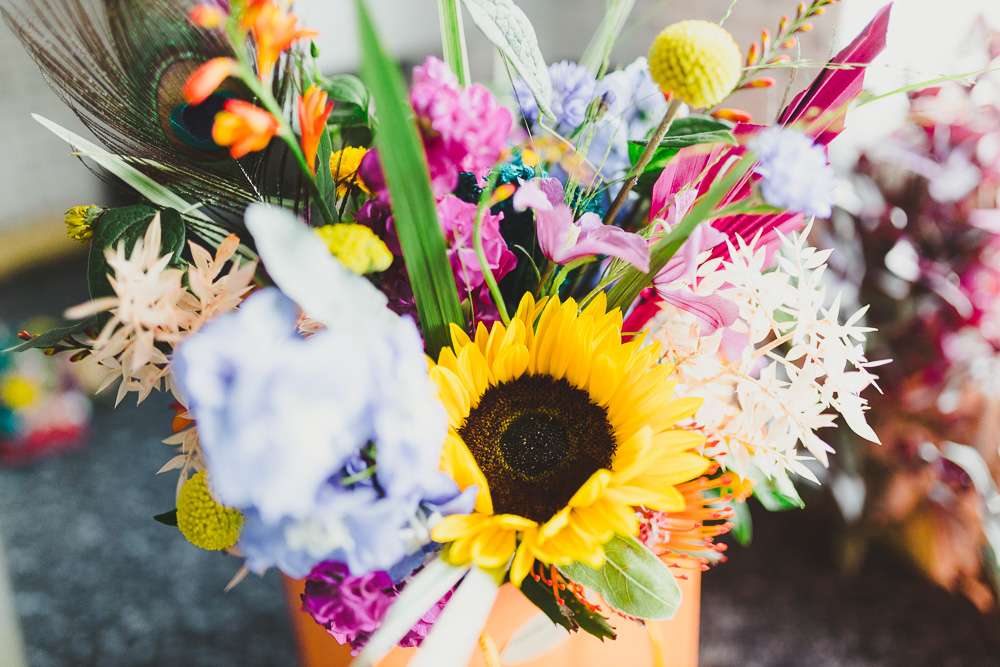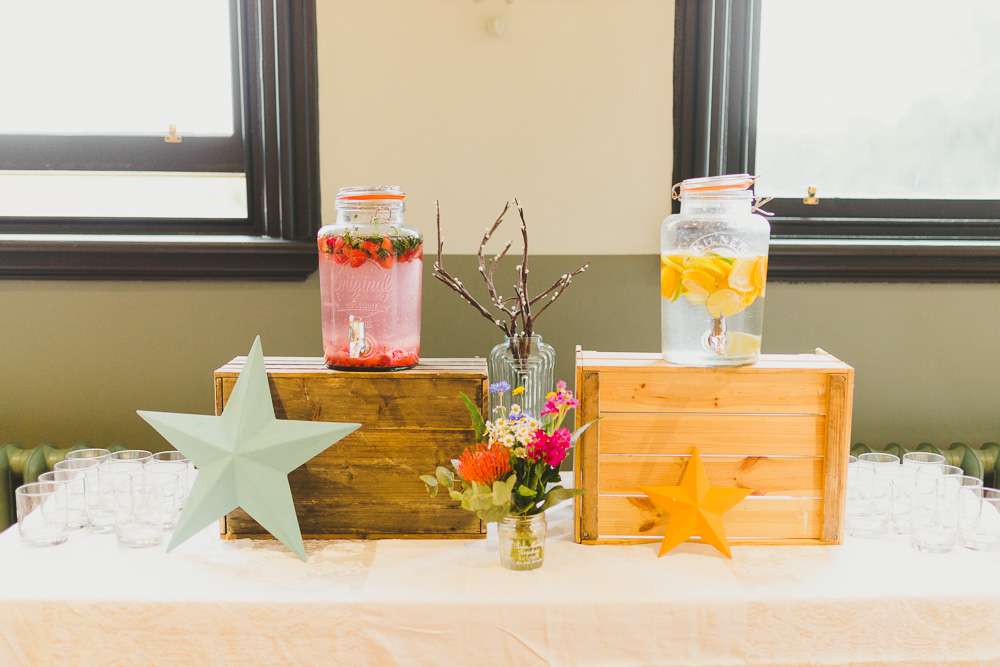 The couples biggest expense was their food, as it was very important to them; a vegan feast provided by Bee's Country Kitchen. They saved money by pulling in all the favours, hiring friends and using their local town hall as a venue, as well as making everything themselves. "The best thing about planning the wedding was being creative – and getting crafty!"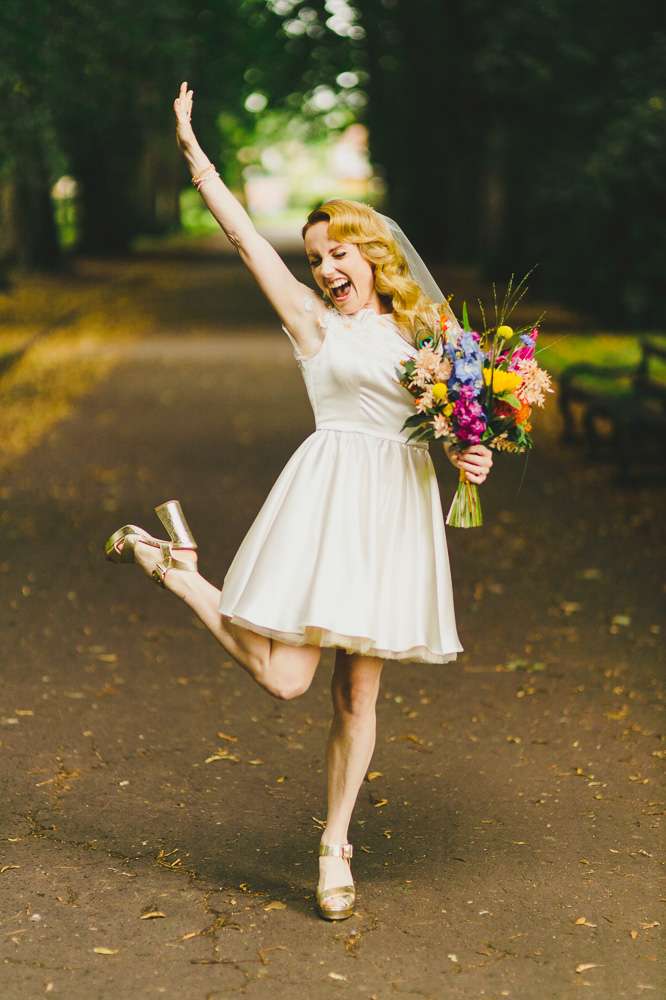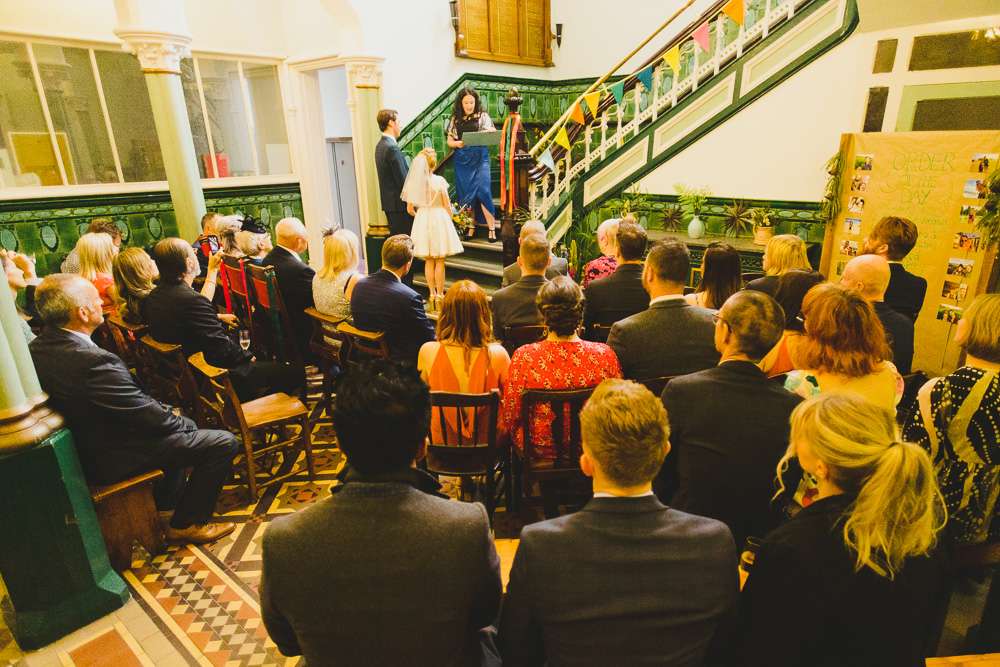 Instead of a big bridal entrance for the ceremony, the couple welcomed everyone at the door, and there was music, nibbles and booze straight away to create a relaxed vibe. Their celebrant was a performance artist so the ceremony was super fun, starting with Let's Go Crazy by Prince and the couple's Dads did readings.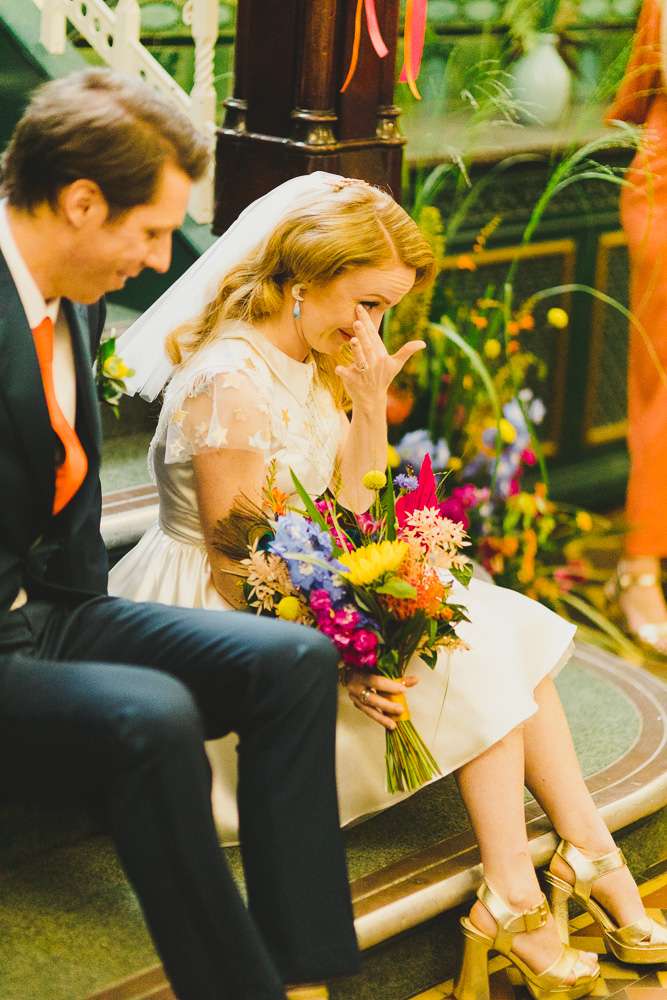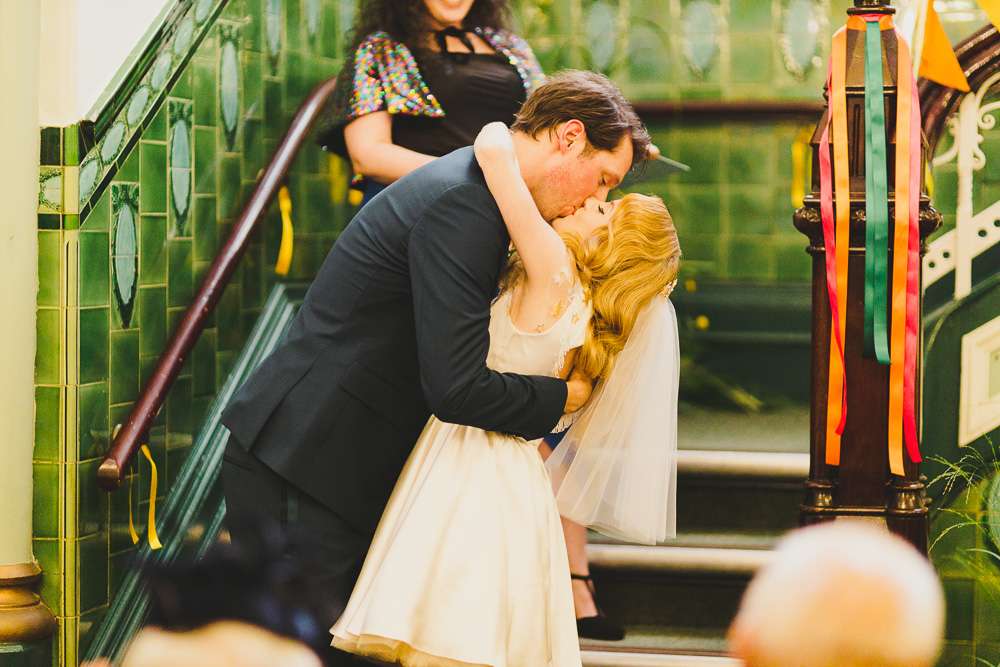 As it was also Josie's 35th birthday, she took the chance to shine with both hands during the reception and took the chance to shine with both hands, grabbing the mic for a surprise rendition of Alanis Morisette's Ironic with the band.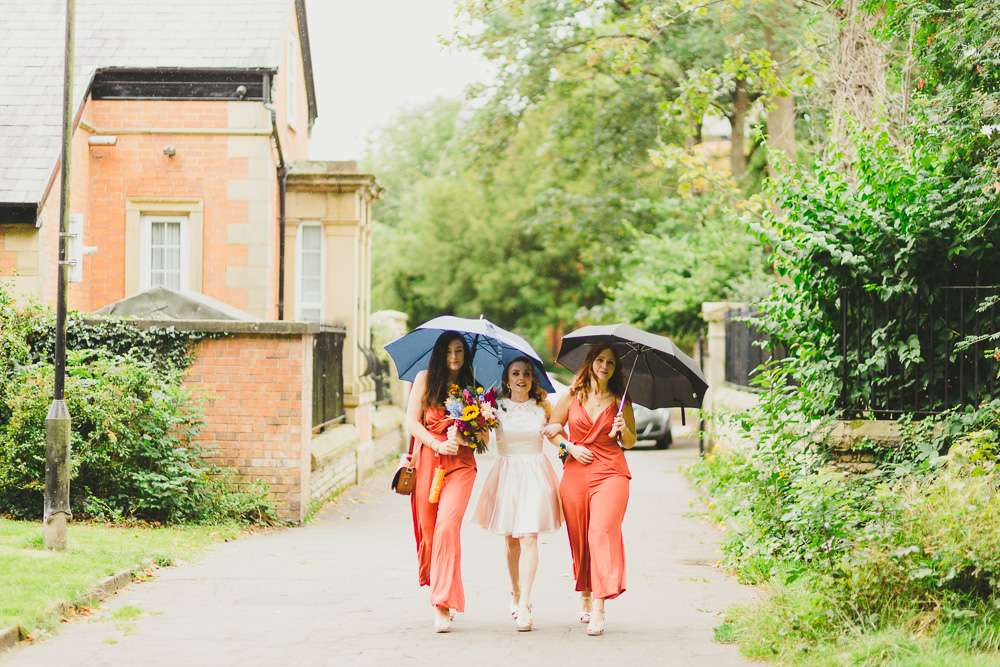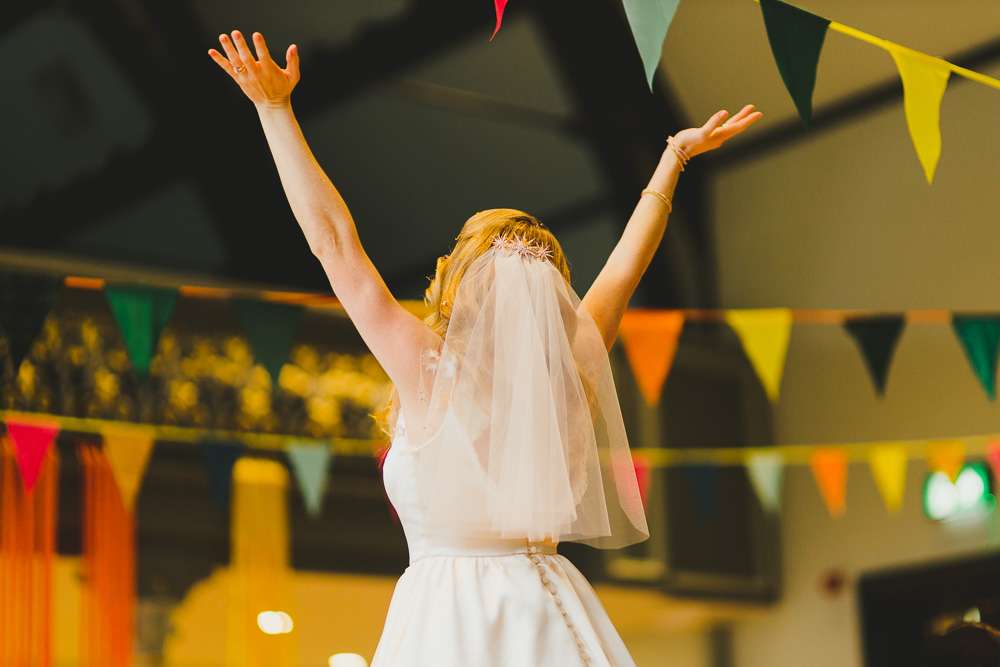 "Try not to worry about people pleasing," Josie concluded. "Use your wedding as an opportunity to work as a team and incorporate both of your personalities so you can look back and go 'that was so us.'"