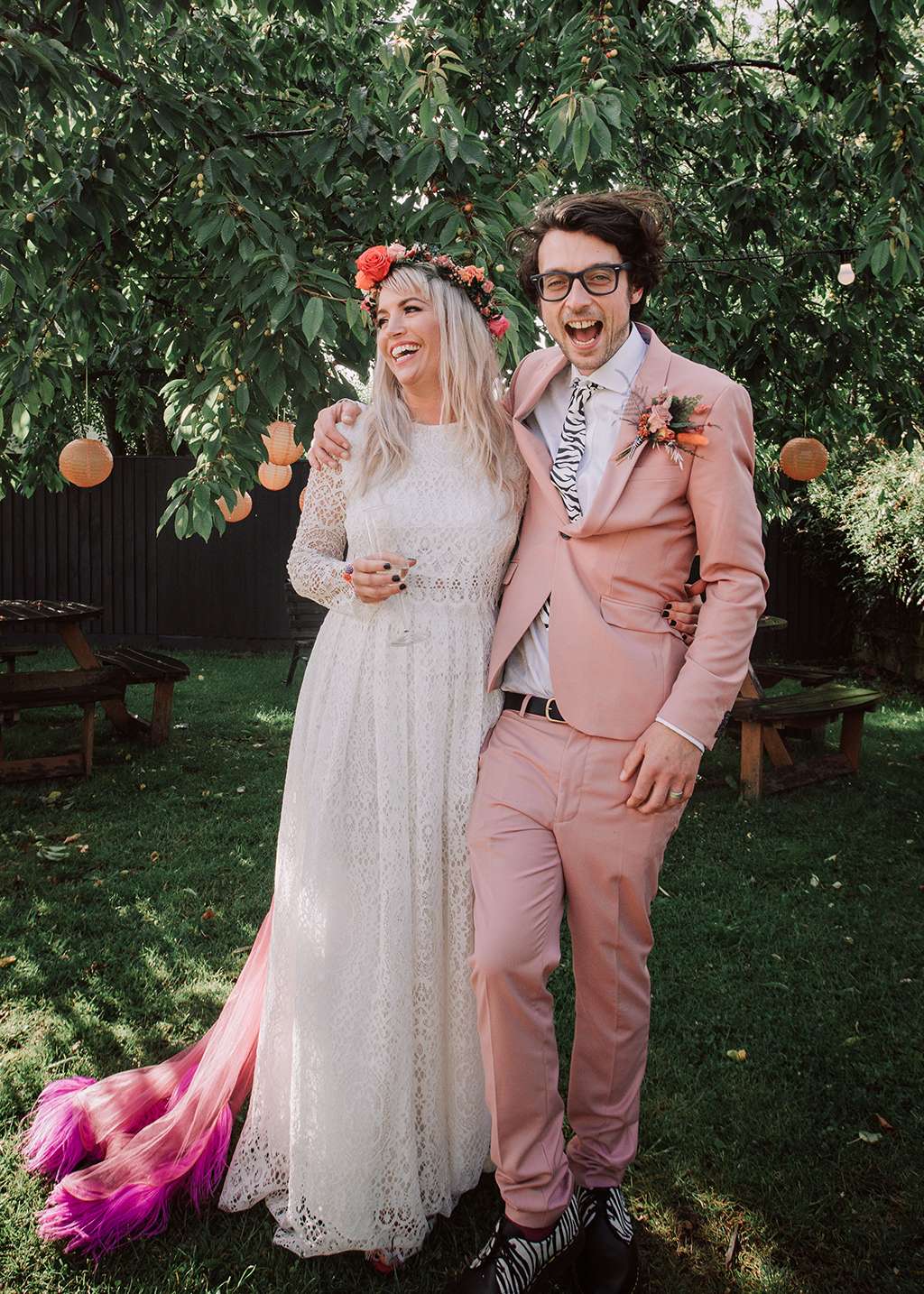 After being together for eleven years, and having two children together, Holly and Ben didn't feel the need for any pomp and ceremony when they decided to tie the knot in June 2019. With a £4,000 budget, they focused their efforts on the areas that mattered most to them, keeping things casual, light hearted and fun – just like them!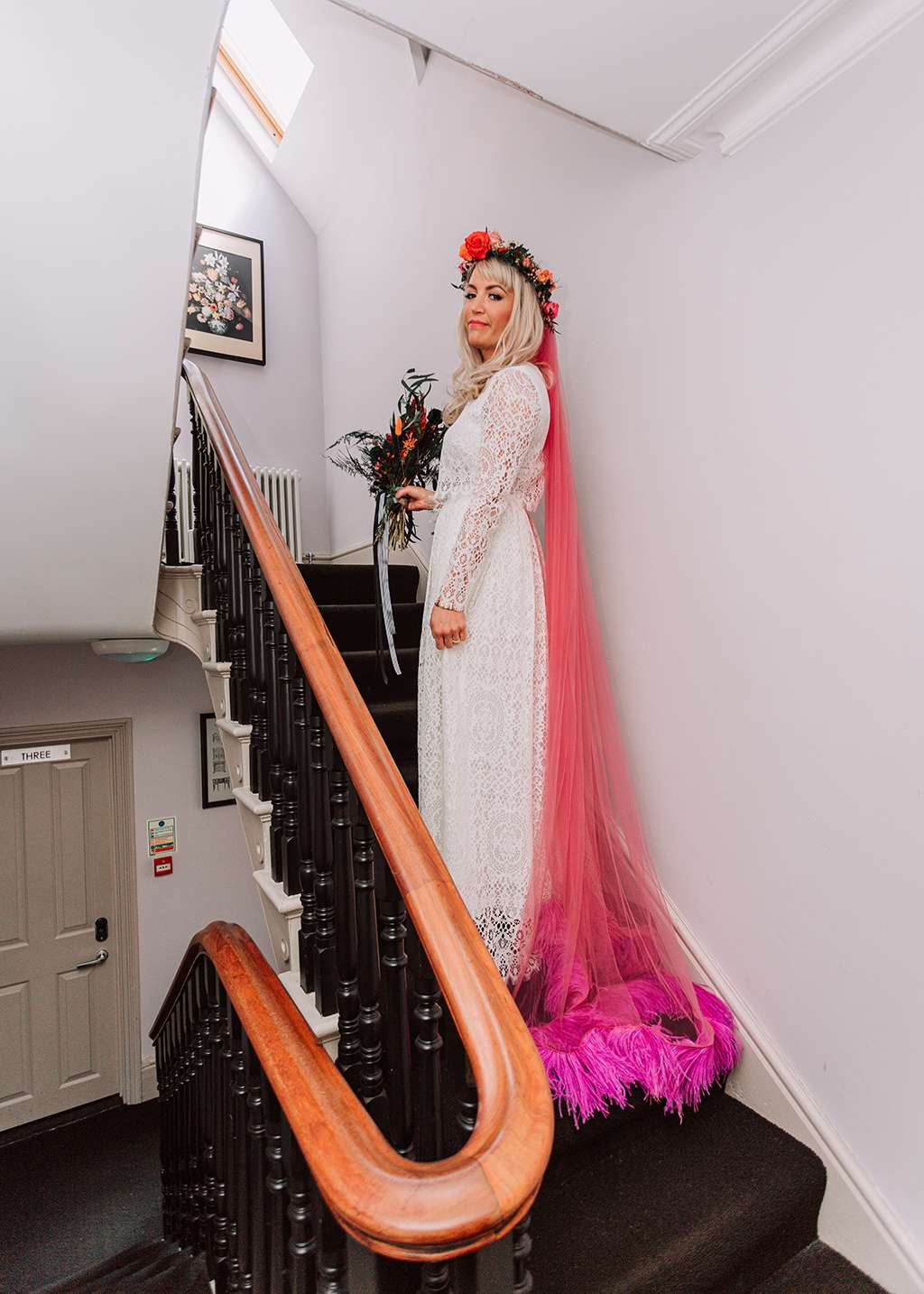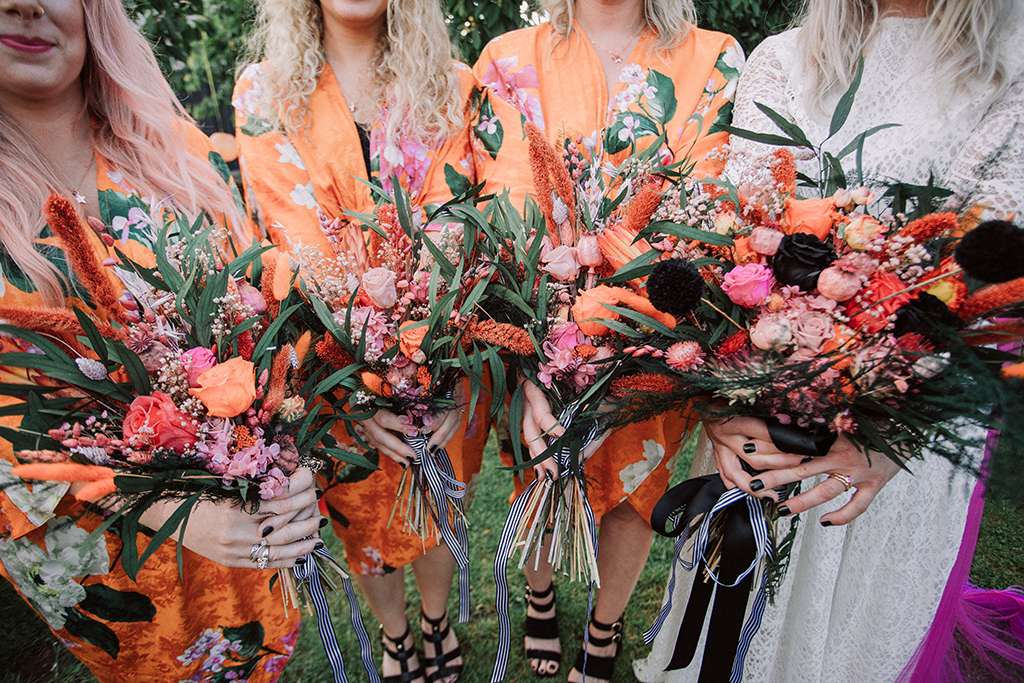 Married at St James Church in Southsea, and then onto The Brickmaker's Pub in Swanmore, Holly and Ben were joined by over 150 guests to celebrate their day. They stretched their budget with highstreet outfits – Holly in ASOS and Ben in Topman – and made them their own with bespoke accessories. Holly commissioned a full length, feather trimmed, hot pink veil from the Rock n Roll Bride x Crown and Glory range, to compliment the orange floral bridesmaids dresses and the dried flowers used in hair accessories and bouquets by Folky Dokey.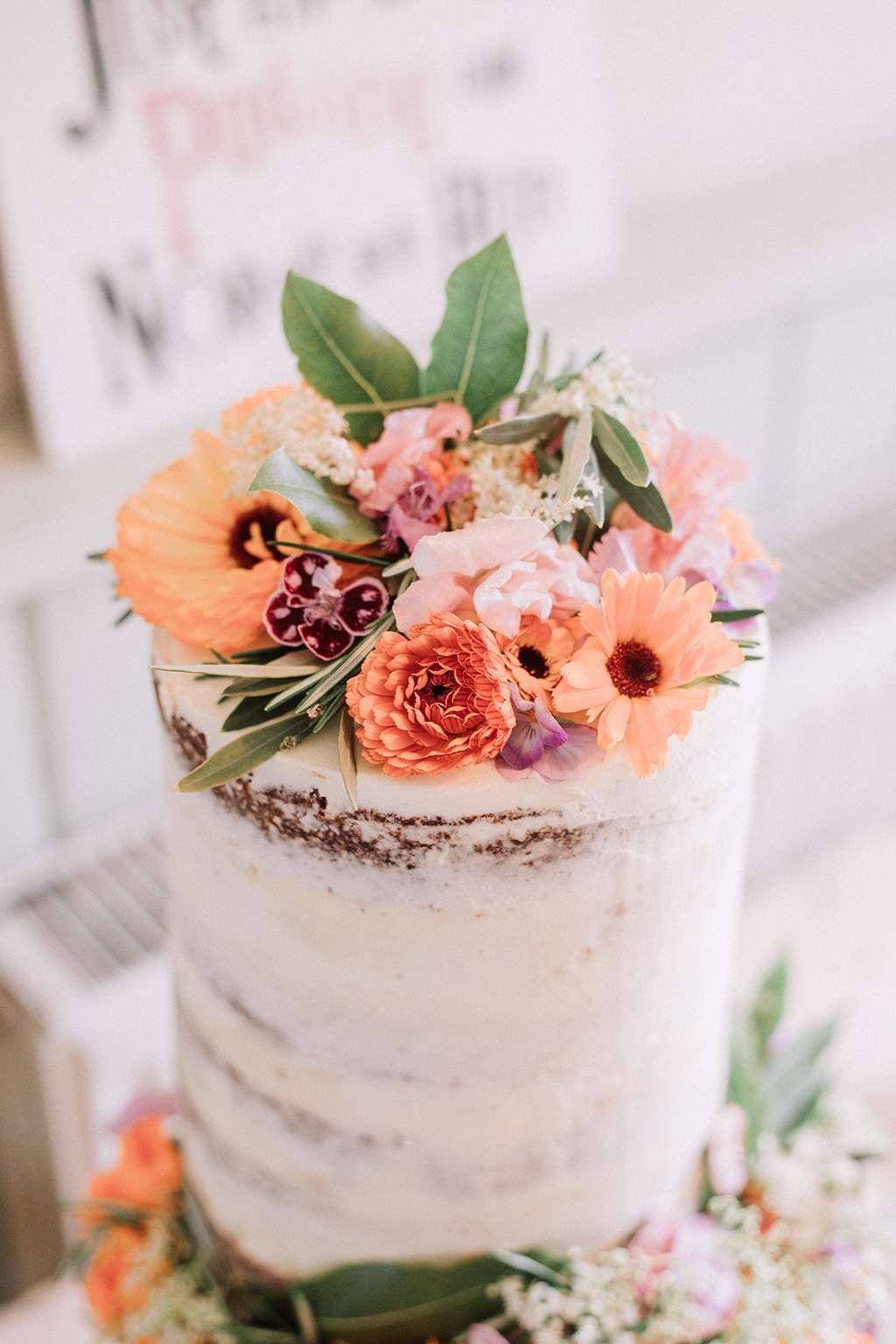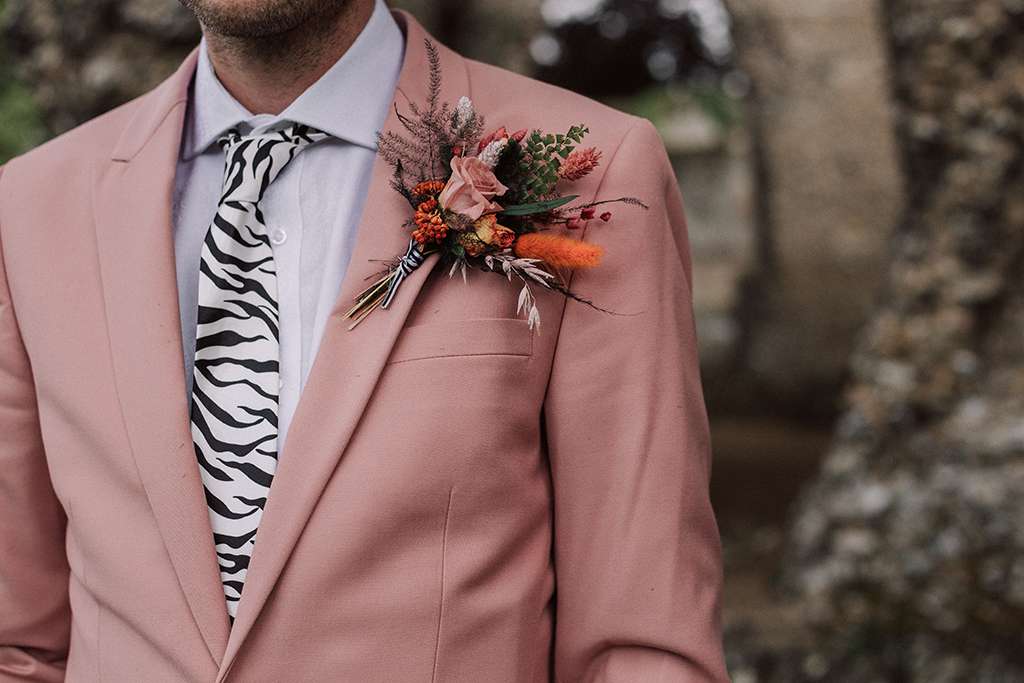 They kept their reception decor simple, with Holly making itinerary boards out of canvas and pompoms, and filling jam jar vases with fresh flowers from the flower market. Friends guest DJ'd and they had a street-food style wedding breakfast of pulled pork, jambalaya and pulled jackfruit instead of a sit-down dinner.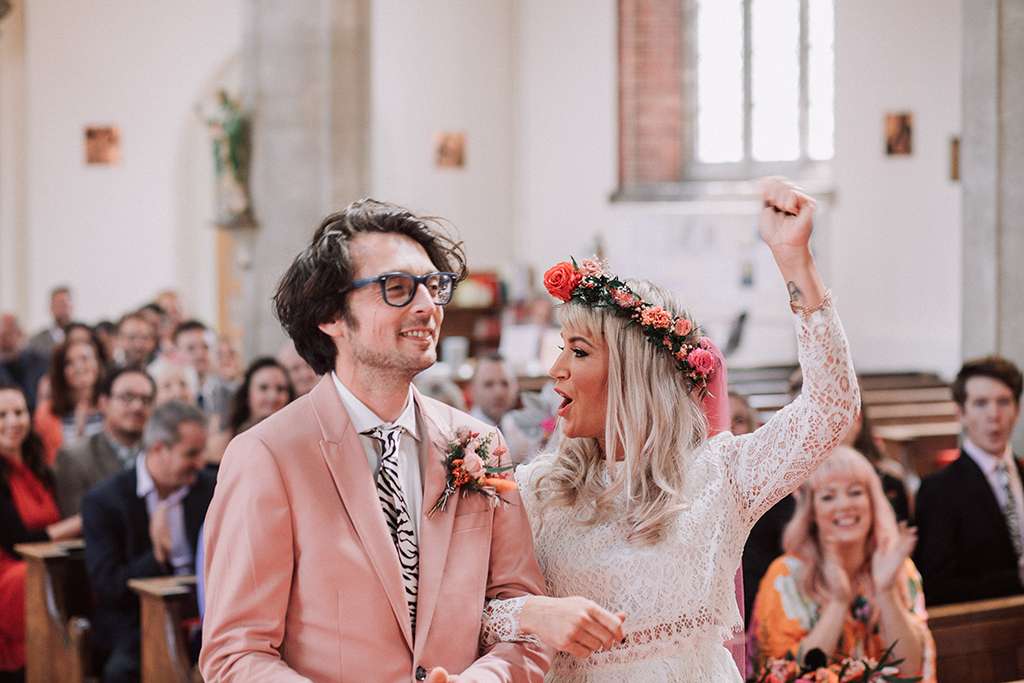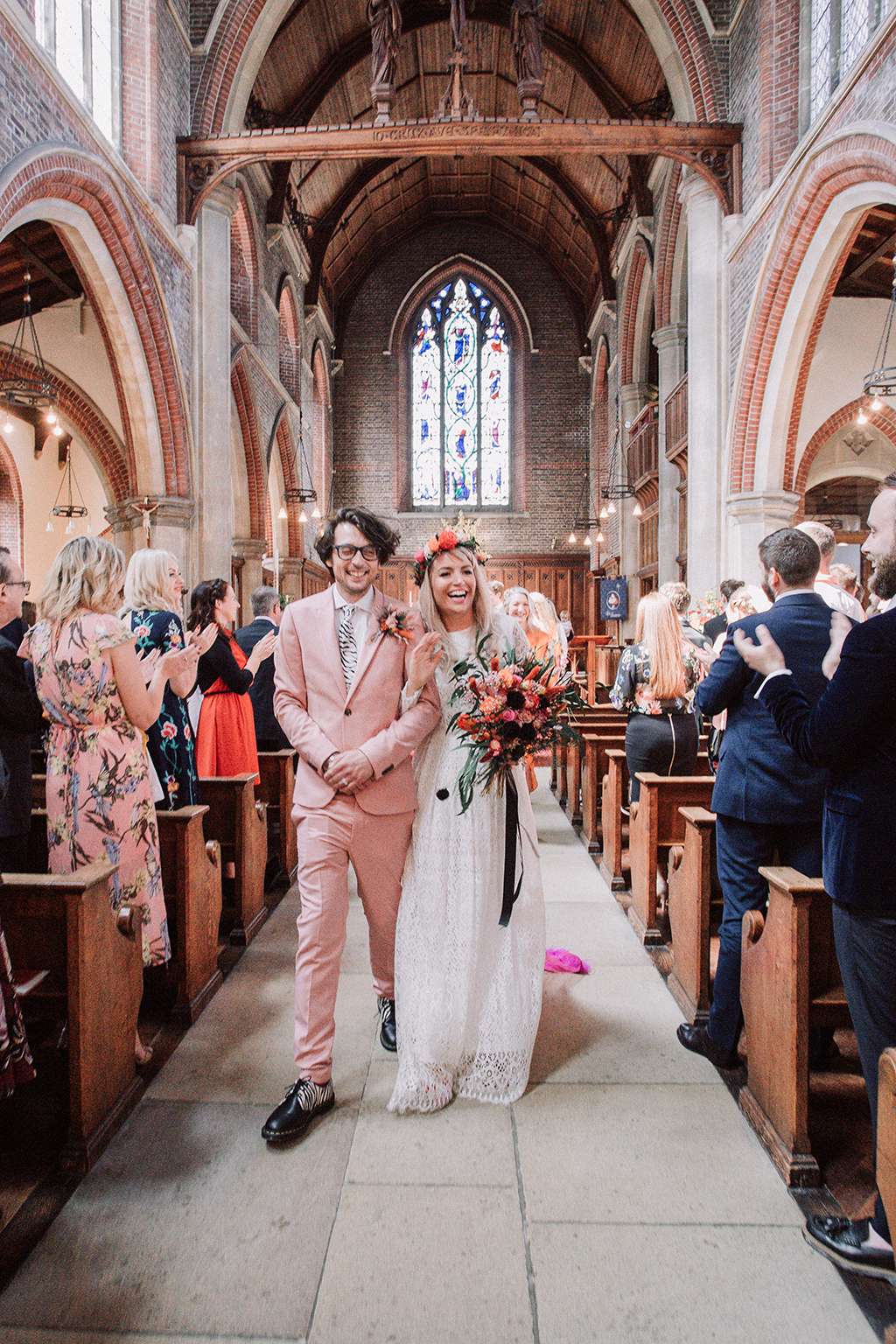 For transport, they hired vintage buses, and all guests were given cans of G&T for the journey! Instead of a first dance, Holly and Ben performed Amy Winehouse's Back to Black together, before an open mic session. All their efforts went into making sure they, and their guests, had a damn good time; as regular pub-goers, they wanted their reception to feel like a 'good bloody knees up down the boozer!'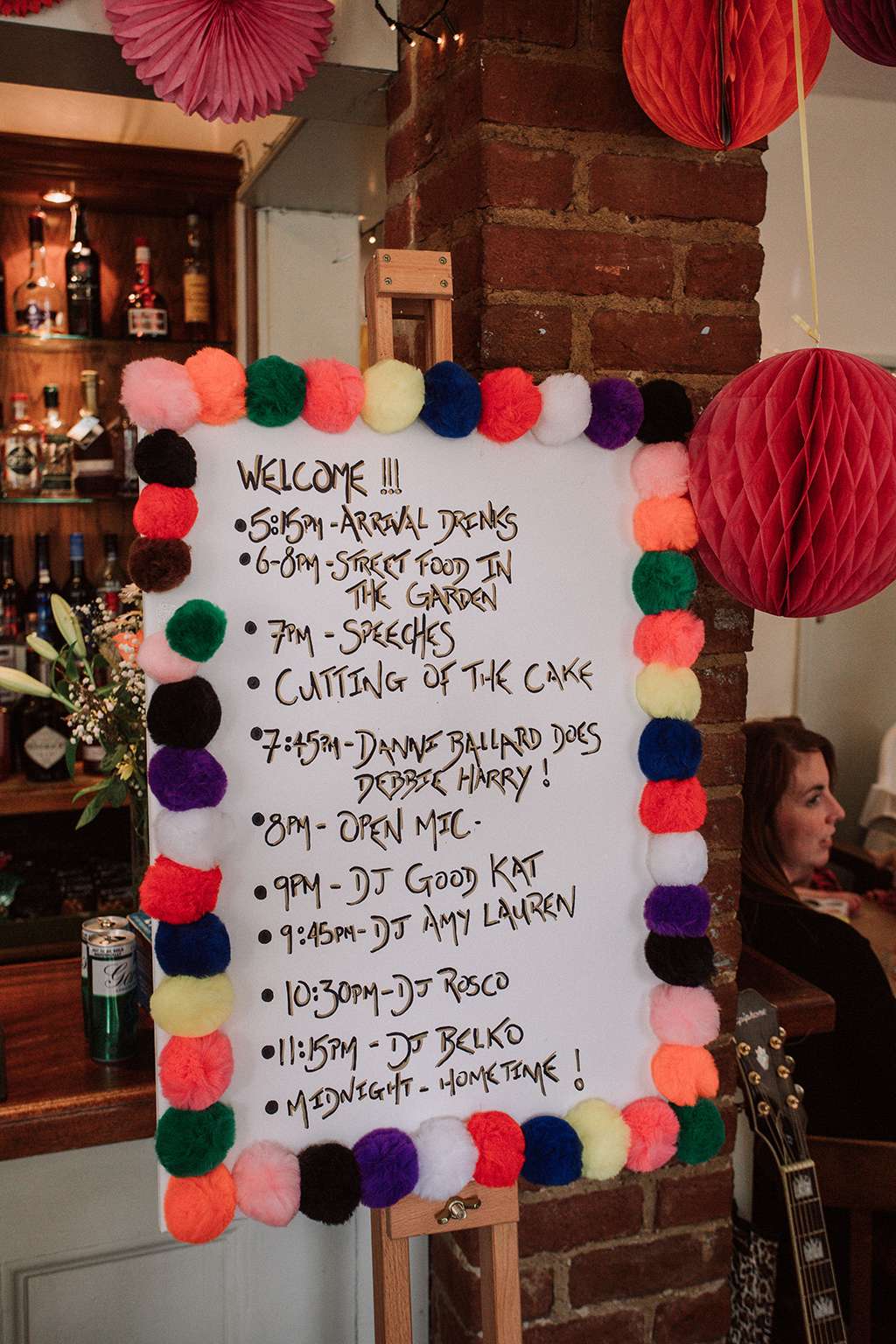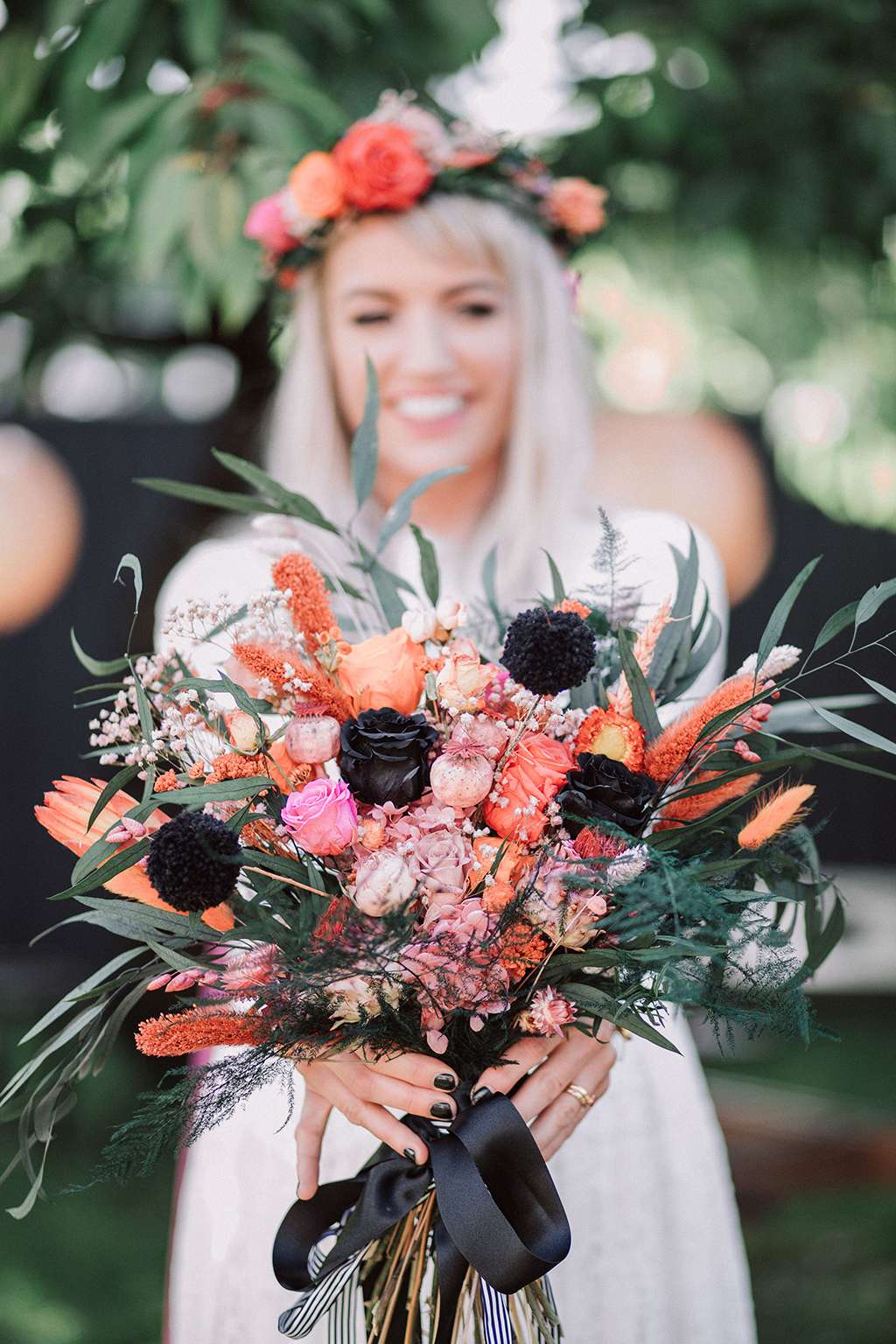 Holly's advice to future brides and grooms is simple; make sure you enjoy every minute! If an aspect of wedding planning isn't enjoyable to you, use that as a benchmark for whether or not you actually need to do it. "Plan a bloody great party and you can't go far wrong! After so long together and two children, we just wanted a day where we could get all our loved ones together and have a great time – that was the only thing that mattered to us."