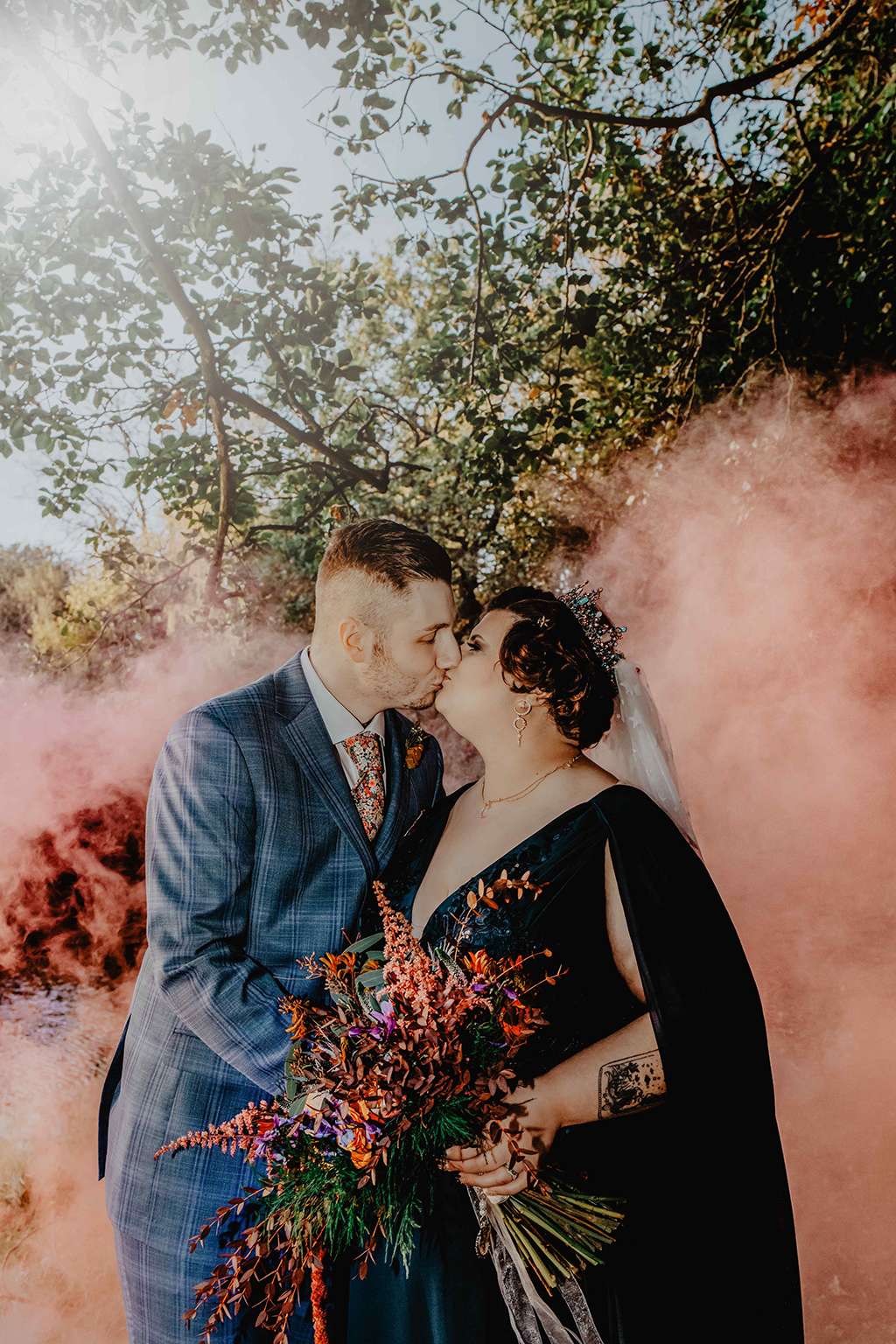 Inspired by their love of Halloween, Harry Potter and autumn weather, Ellie and Luke spent around £10,000 on their October wedding. They handmade a lot of the elements themselves, from gifts for the bridesmaids to the groomsmen's ties as well as props and decorations.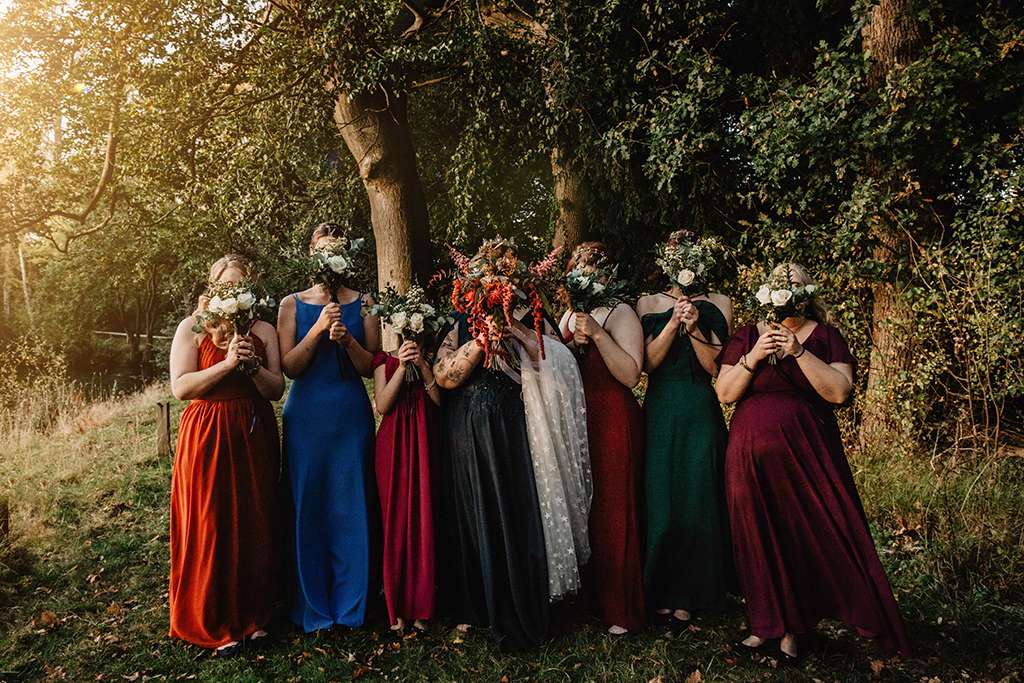 Held at De Vere Horsley Estate in Surrey, the day was styled by The Fairy Godmother of Weddings – aka, Ellie's mum, who also took care of all the florals for their day. They tasked celebrant Jenny Knight with crafting a truly personal ceremony, and catering was provided by the venue, which was their biggest expense.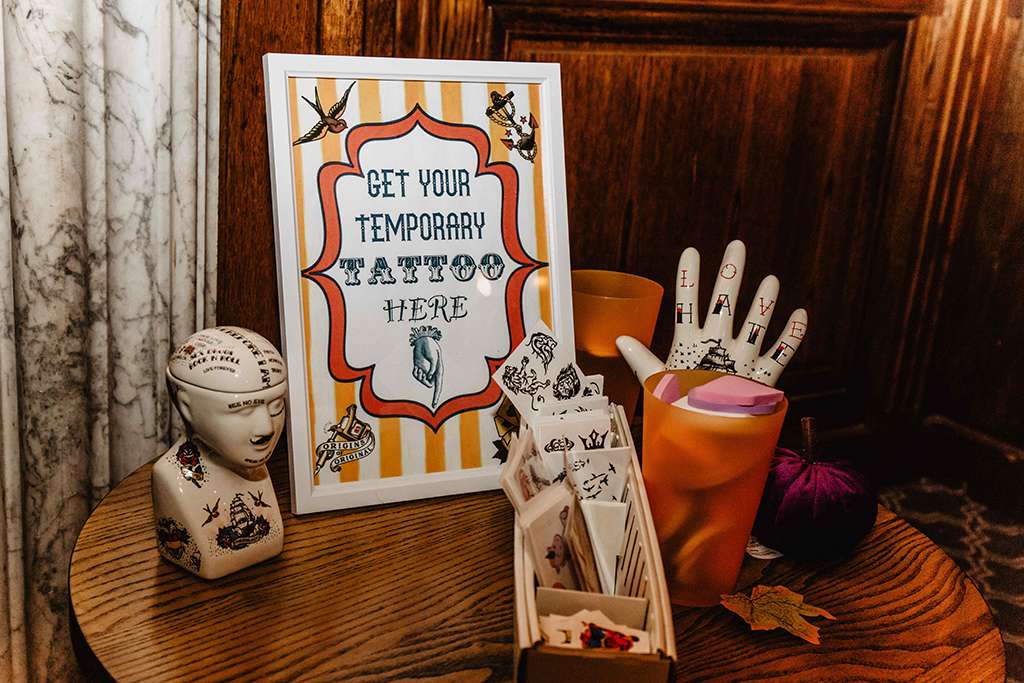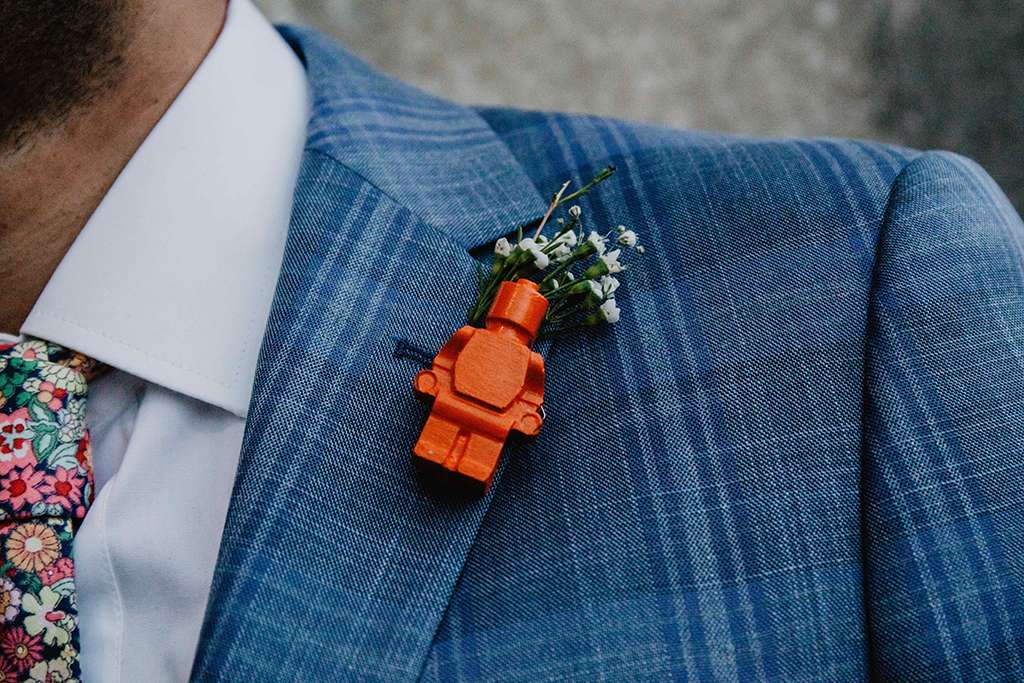 Ellie personally made the invitations, the RSVP cards, entrance sign, painted a wooden ladder and bookcase for their pictures of loved ones. They saved money on dresses and accessories – "JJ's House is perfect for budget wedding and bridesmaid dress shopping," Ellie told us. "The downfall is you can't physically try but the quality is incredible and all of the bridesmaid dresses were in the sample sale and cost me no more than £40 each."
Accessories came from Shein and a lot of the elements being handmade saved them money too – it had the added bonus of making everything more memorable as she'd crafted them herself.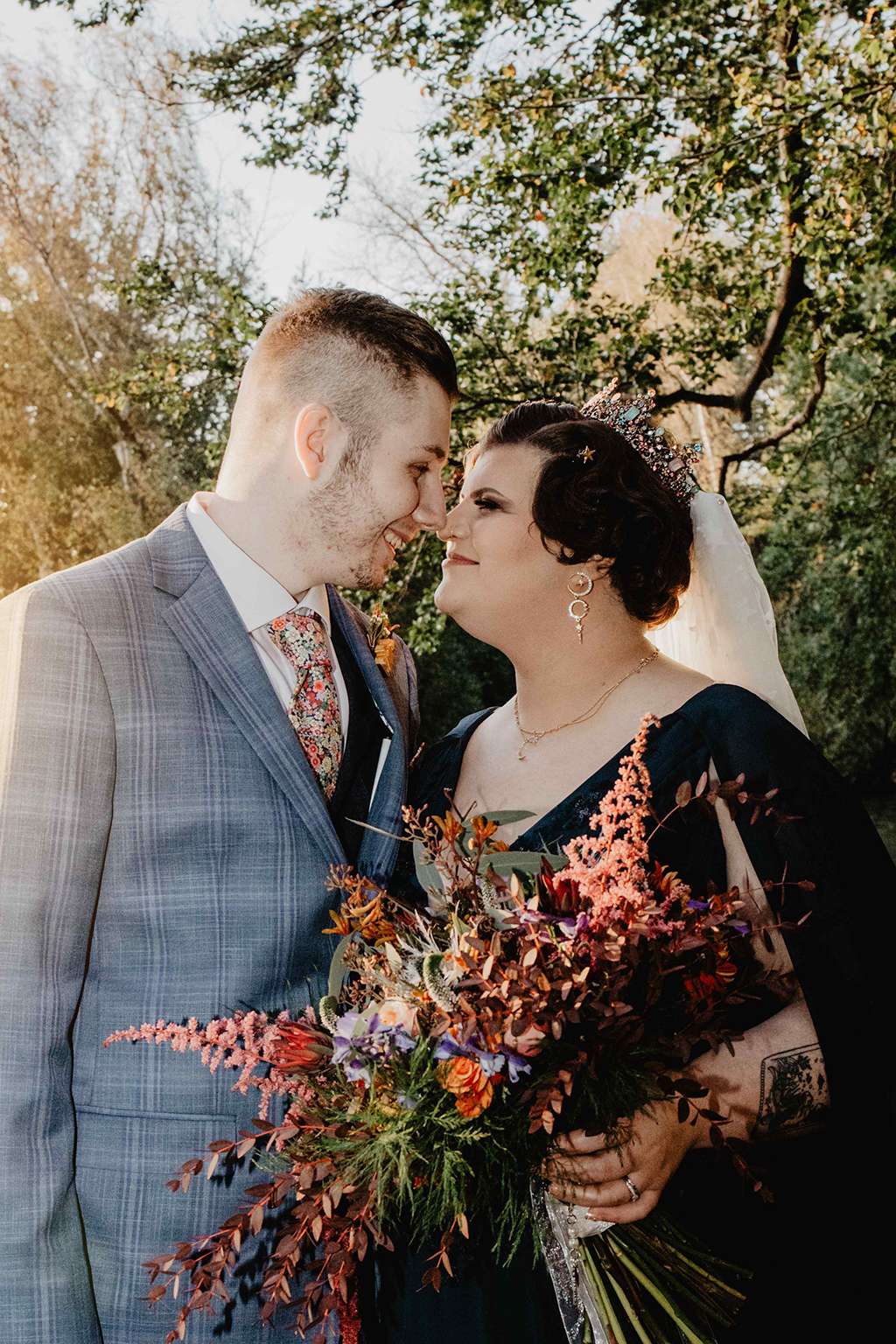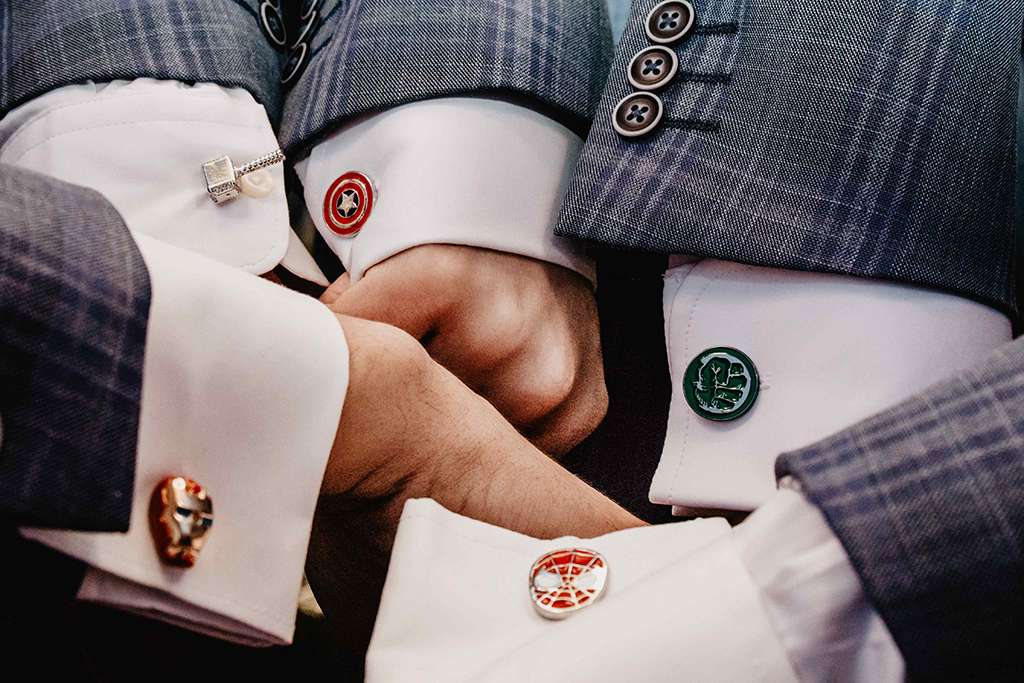 Ellie entered the ceremony to Beautiful Crazy by Luke Combs. They included quotes from their favourite films like Harry Potter and Marvel, and instead of 'I Do's, exchanged 'I Am Groot and We Are Groot' to seal the deal. They also used a sorting hat to decide who was going to hand them the rings!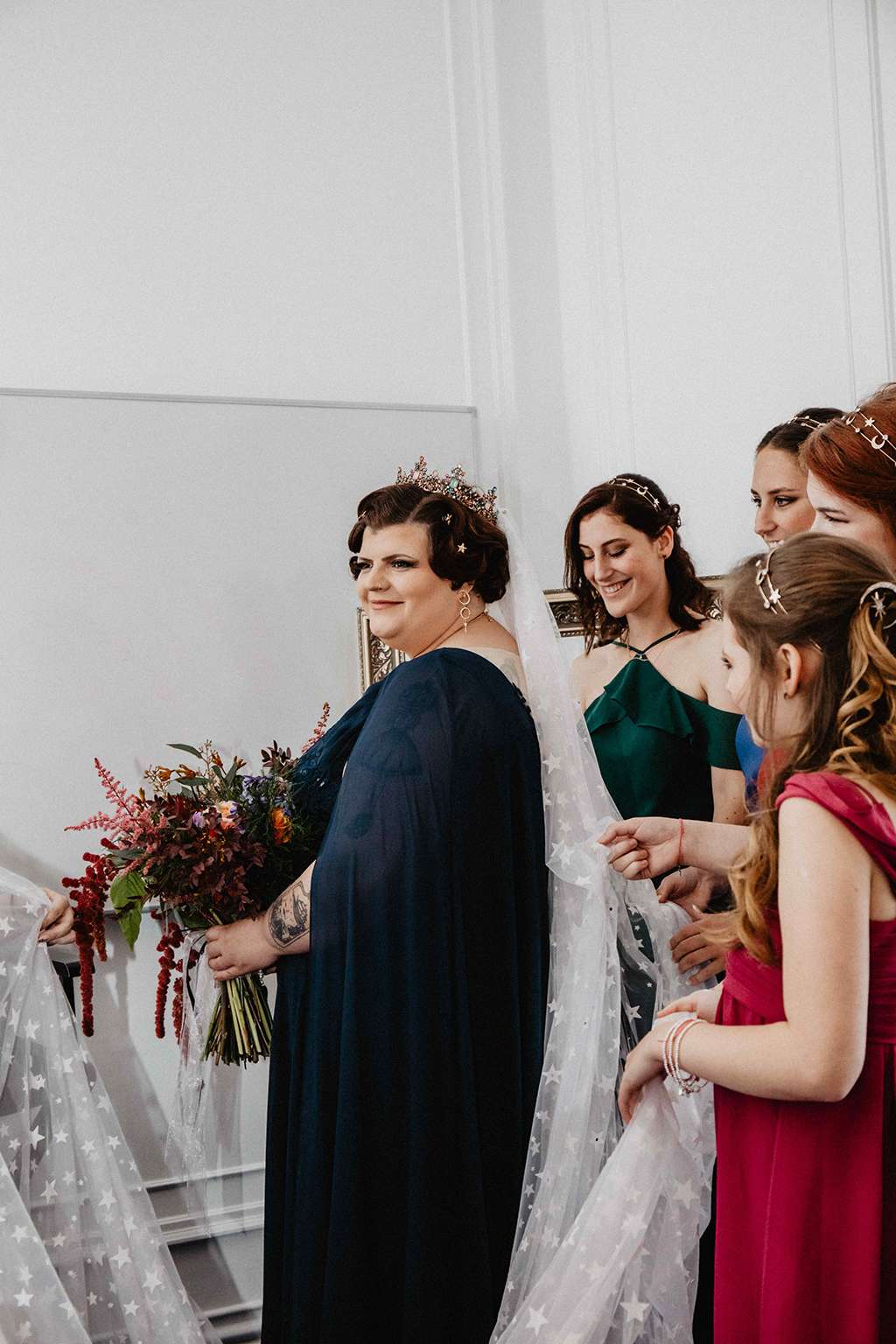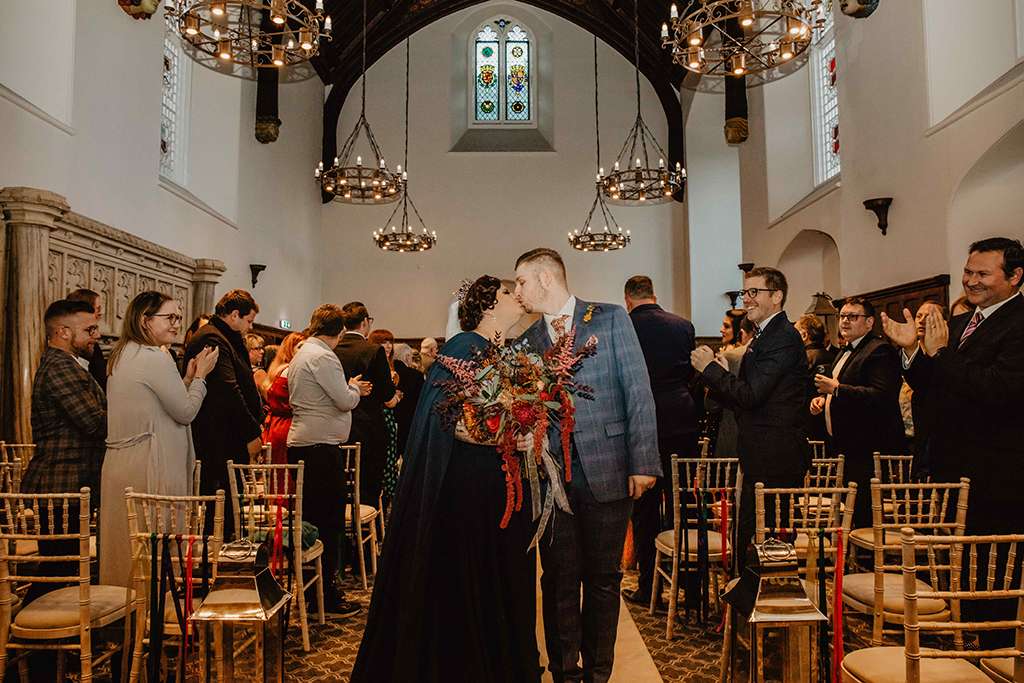 "Everyone laughed and cried and it was amazing to see such a positive reaction to a non traditional wedding. We had funny memories in the ceremony and even had the mother of the bride and groom give us a final kiss as they brought us into the world. It will never be forgotten." They used It's Been a Long Long Time by Harry James and his orchestra as their recessional.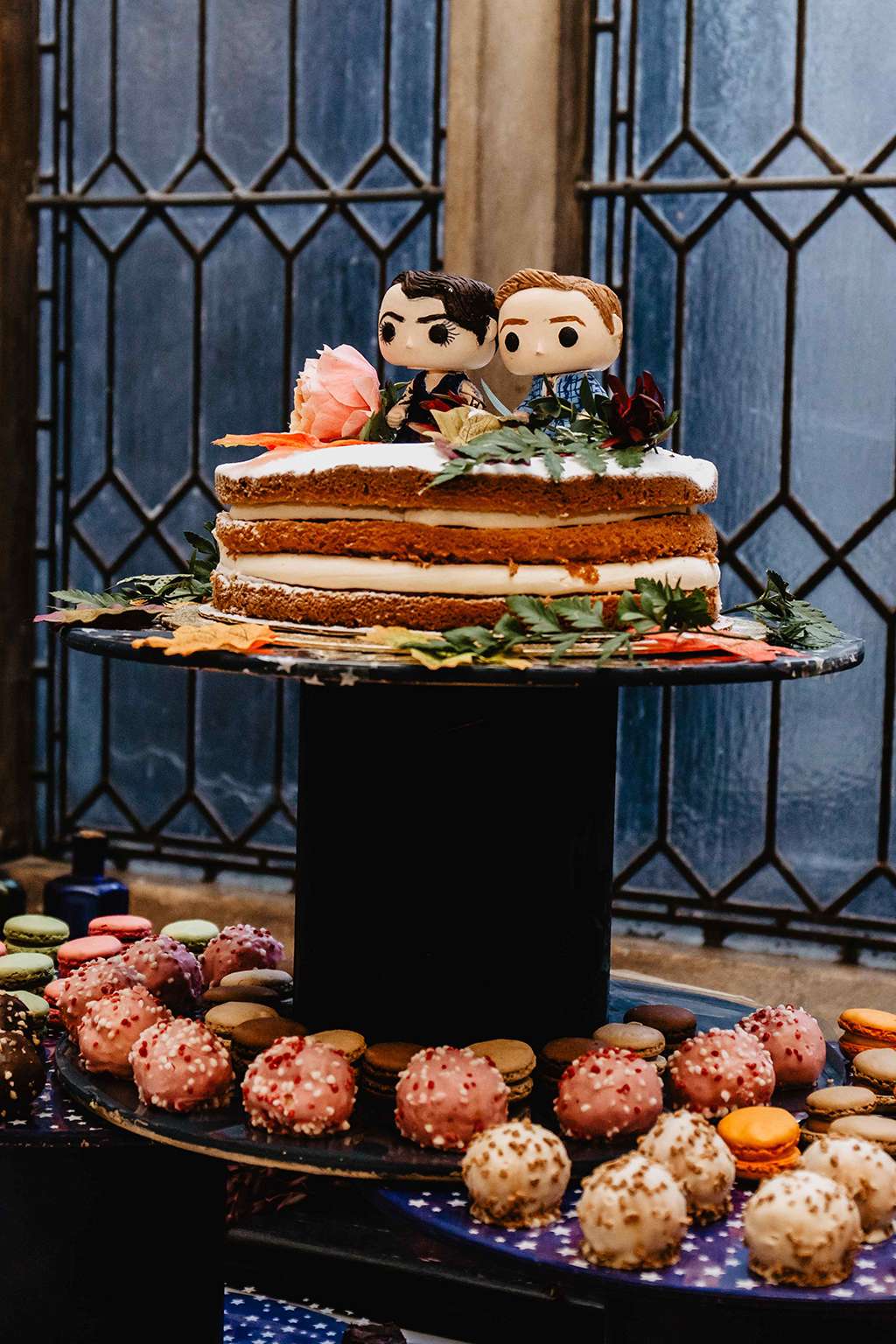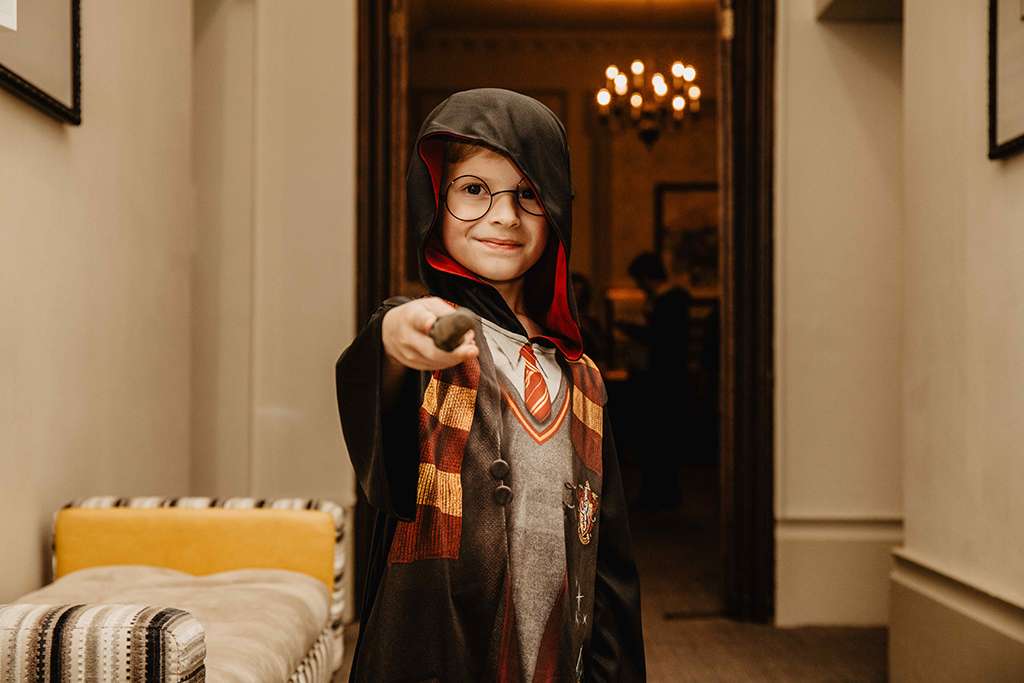 "Don't feel that you have to spend stupid amounts of money on things you are going to only wear or use for one day," Ellie advises future couples. "And if you can make it – go for it! It is never too soon to start planning a wedding, the sooner you start the smoother the process will be and It will be enjoyable."