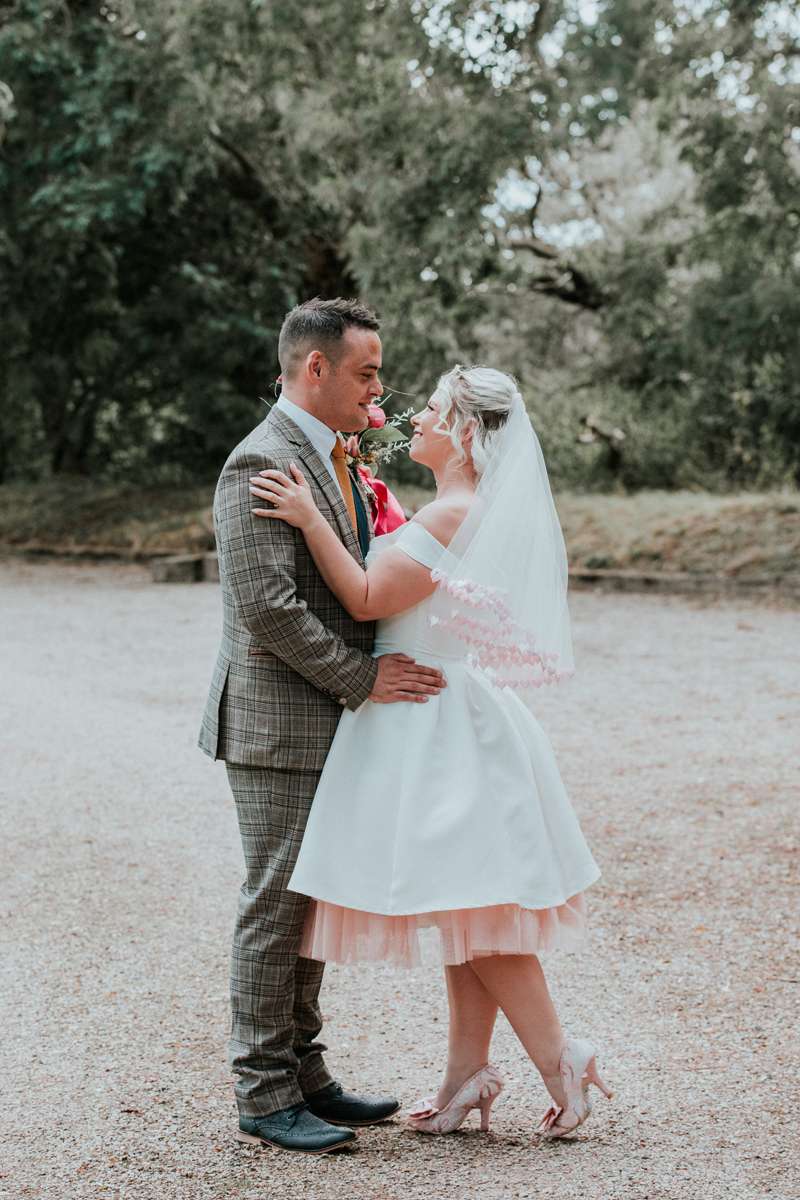 Faye and Jay wanted their day to be fun and colourful with good food, friends and music. They served pizza and garlic sauce for their evening food (which, unsurprisingly, went down a treat) and they had garden games such as giant Jenga and space hoppers as their post-ceremony entertainment.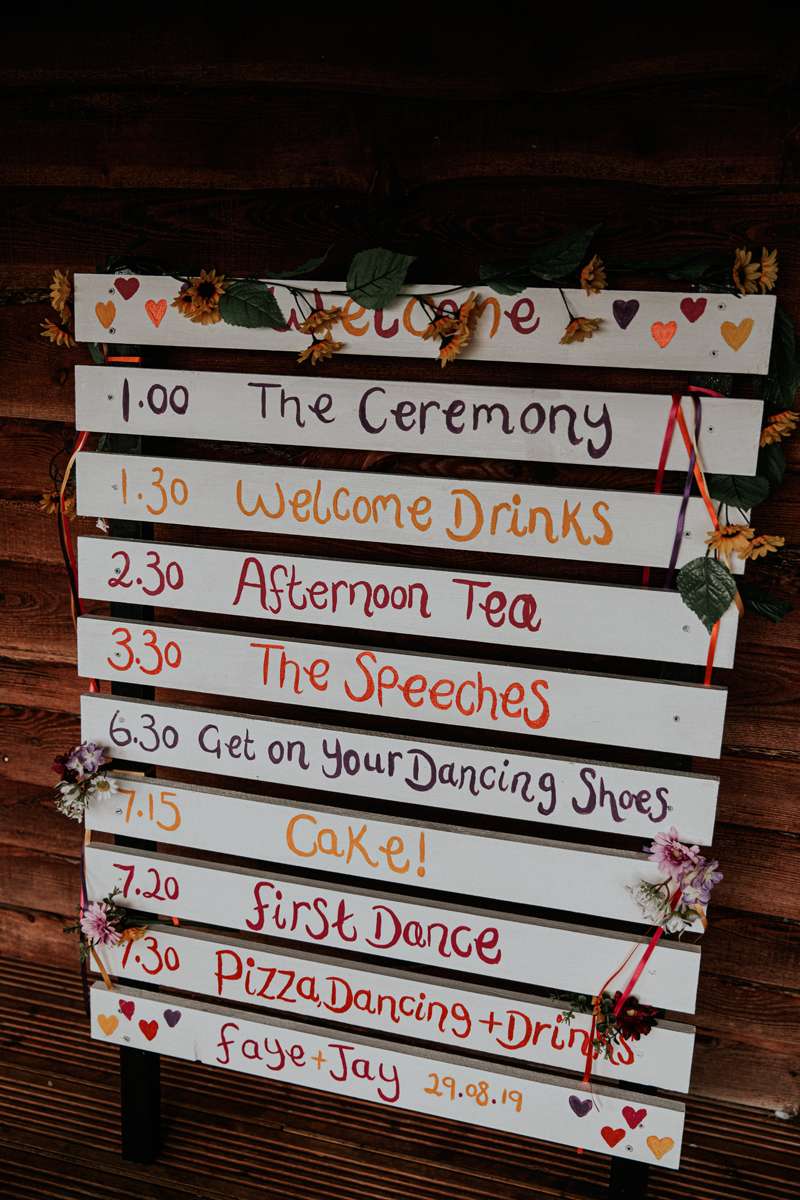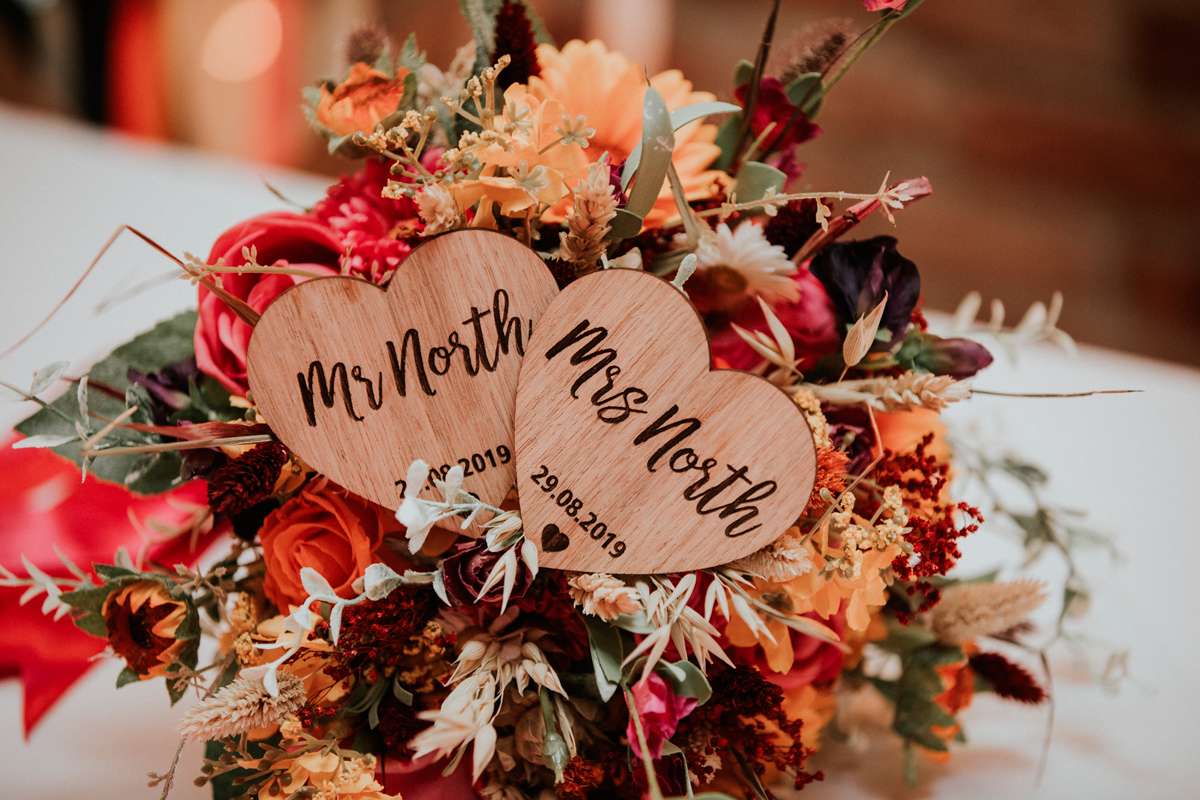 "The wedding was chilled, relaxed and so much fun because we did it our way instead of the way a wedding 'should' be", said Faye. "We hired a DJ that would play only our music instead of the usual wedding cheese (no Ed Sheeran or Take That for us!) We were also crazy anxious about everyone watching us dance so, for our first dance, we got ALL of our guests to join us on the dance floor to Arctic Monkeys."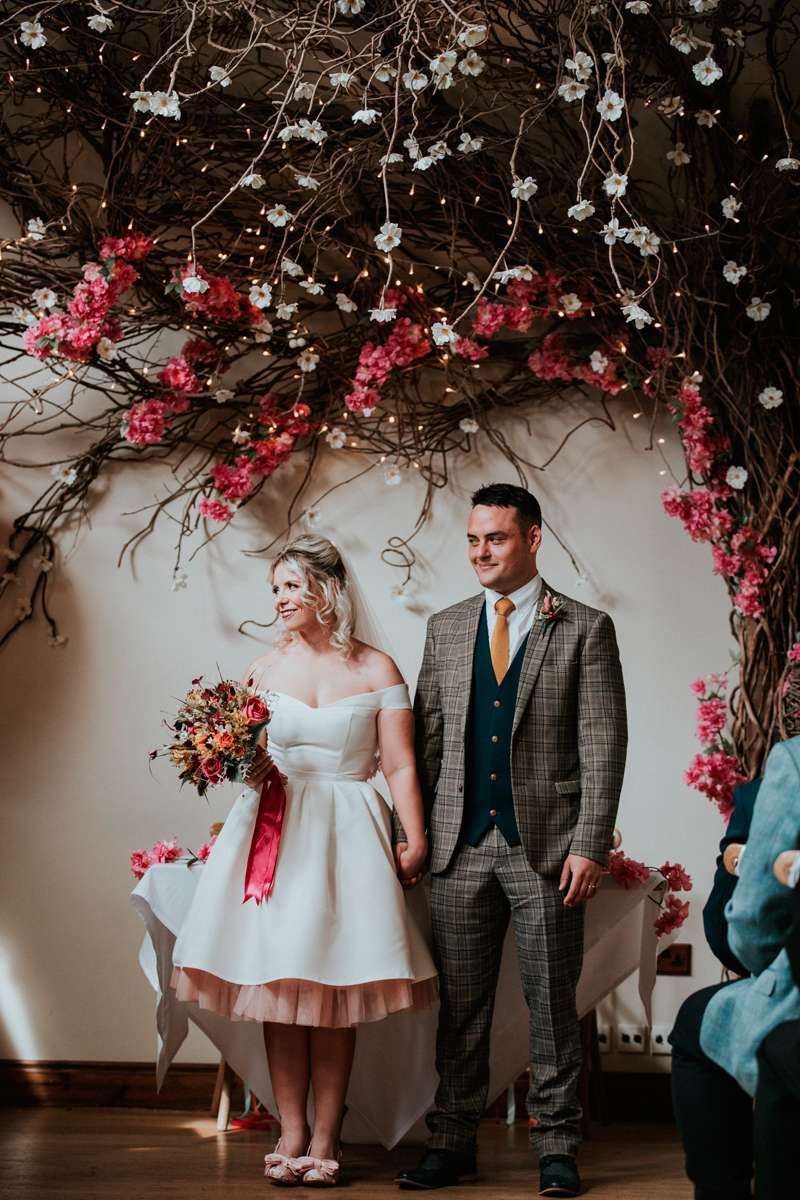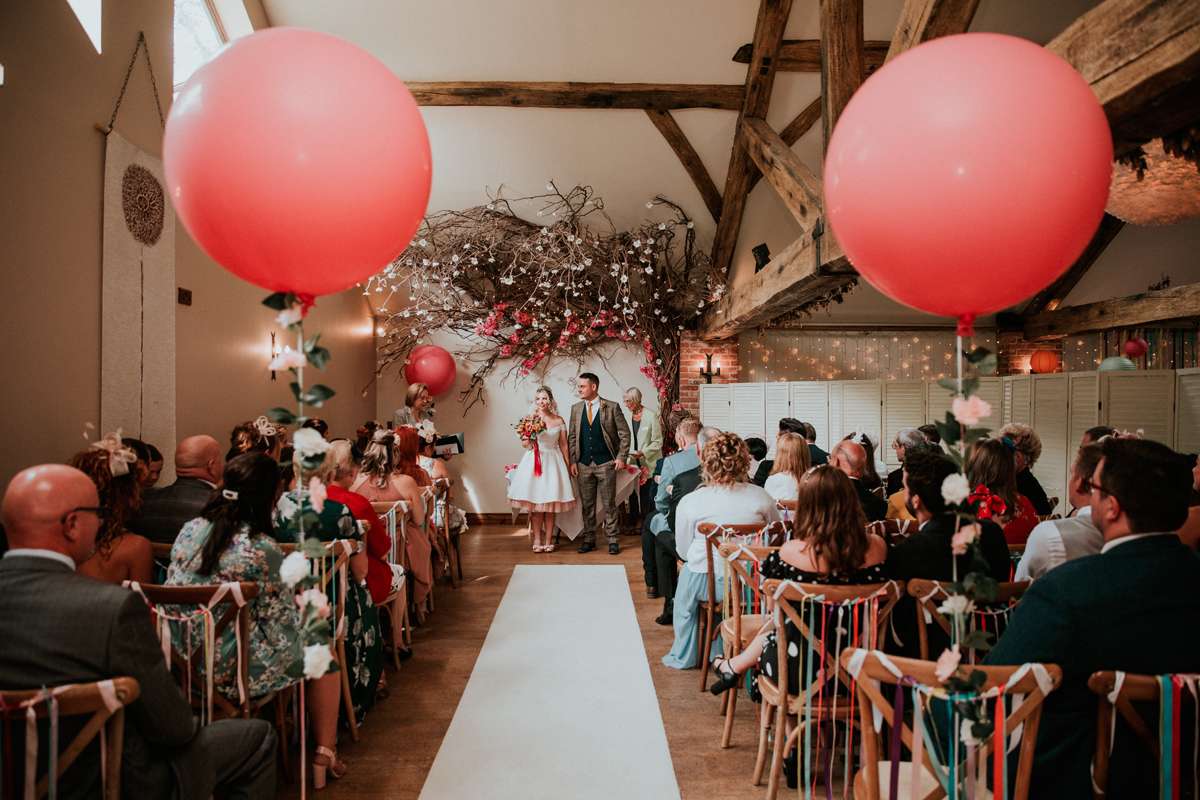 Of their £9000 budget, they were able to save cash with the bride's outfit (a £40 Chi Chi London dress with a Crown and Glory veil and Irregular Choice shoes), DIY stationery and homemade centrepieces.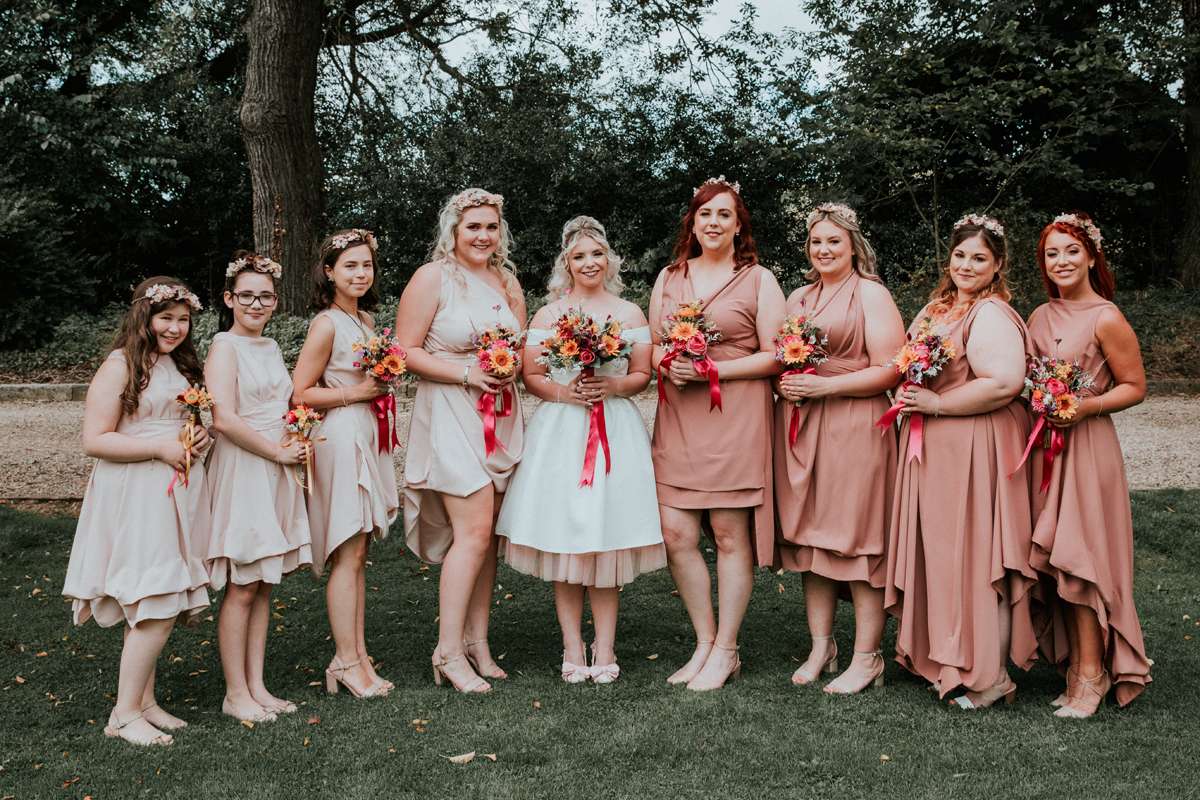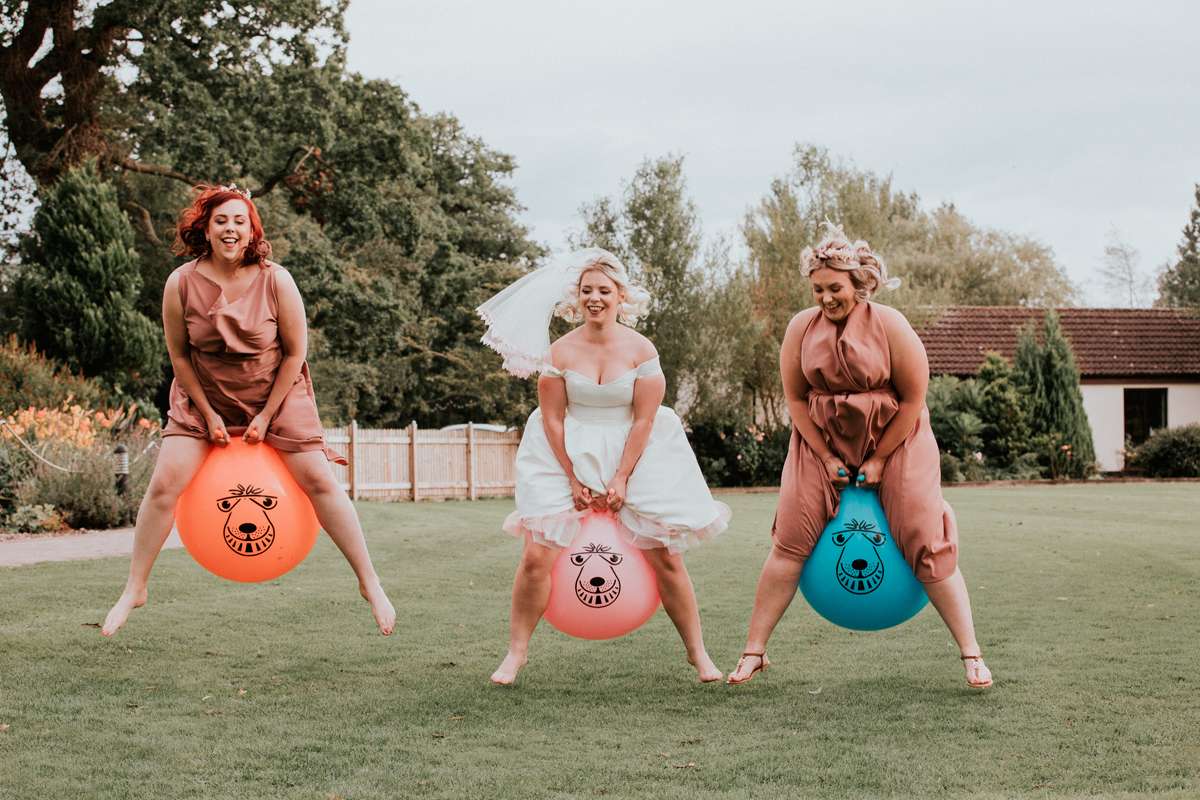 "The biggest expense was our venue (around £7500) however, that included our ceremony, wedding breakfast (gorgeous afternoon tea), evening food, welcome drinks and drinks for the toast. It also included most of the garden games and some of the decorations. And, because our wedding guests booked out all the other lodges, our lodge for the wedding night was free. So, though this was the biggest expense, it actually included a huge amount and they were so helpful and organised and it looked absolutely beautiful."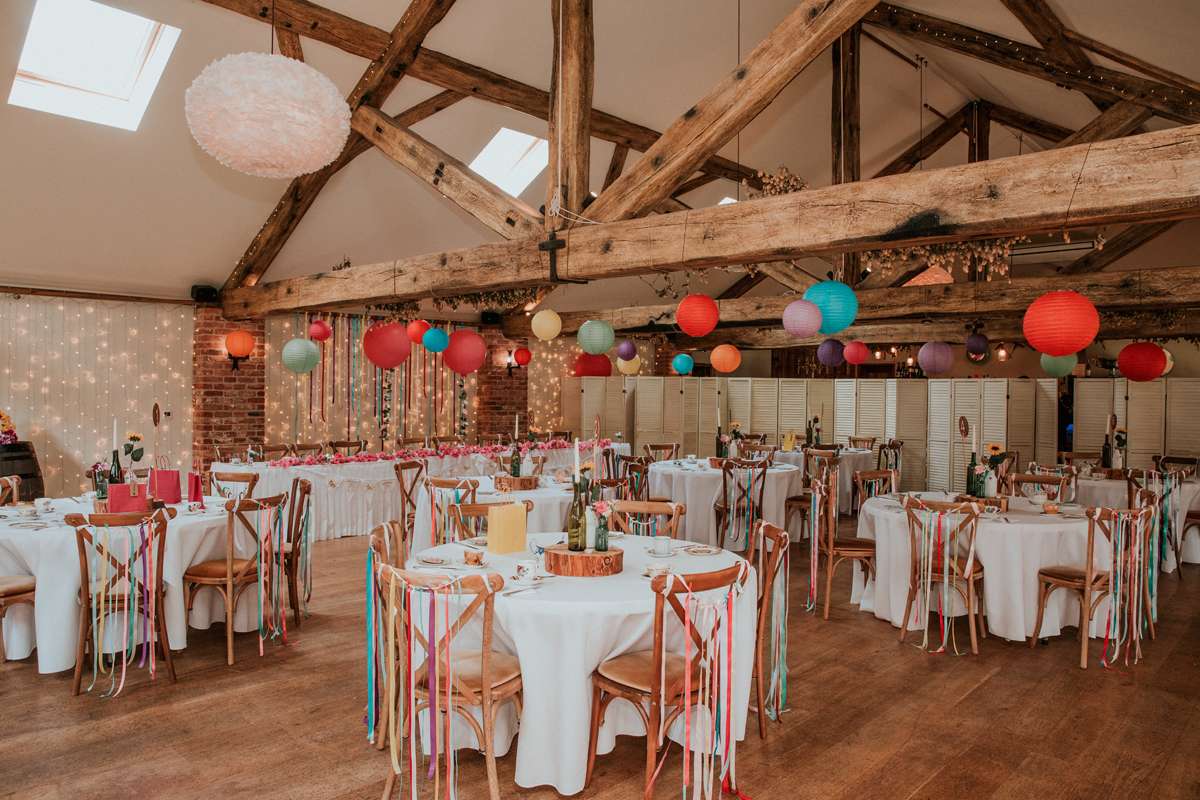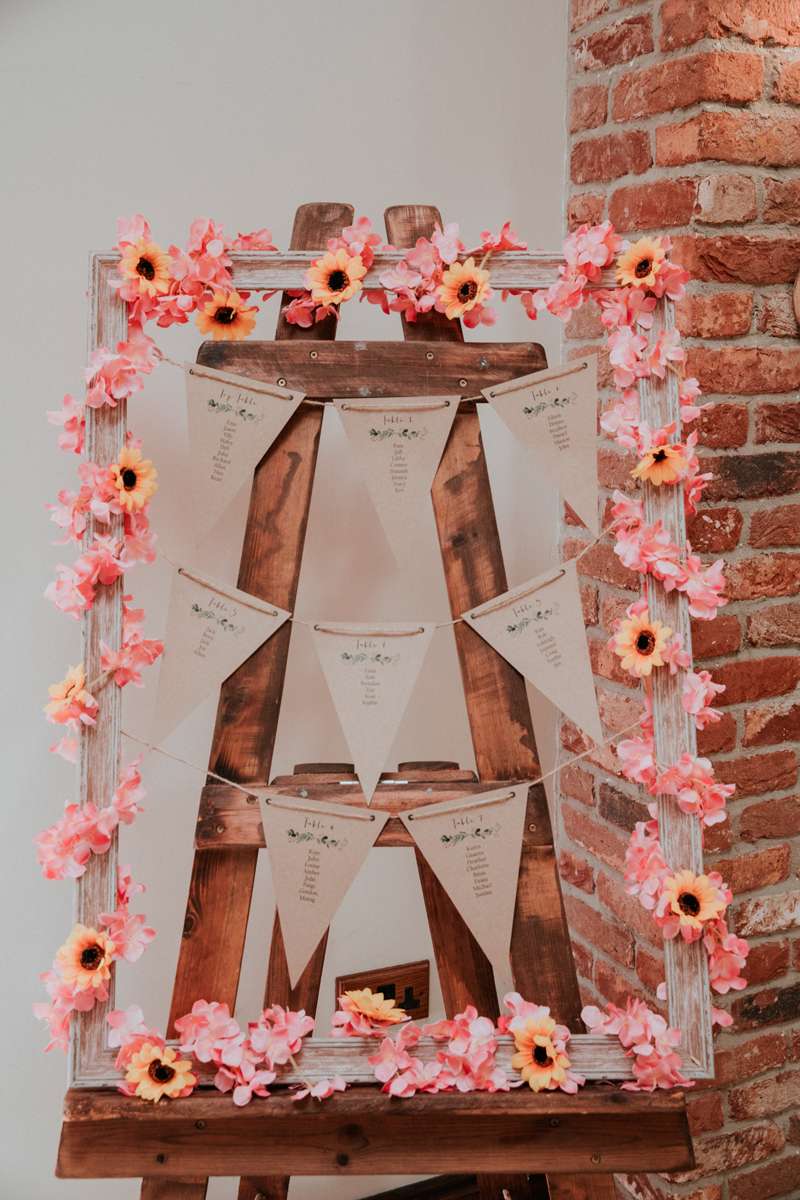 There is something Faye wishes she'd realised sooner into planning the day though, "I wish I'd known what the pressure to lose weight would be like. It seems that everyone's wedding photos on Facebook/Instagram show a bride who has lost so much weight, looks like an absolute supermodel and is the slimmest they've ever been, and I massively felt I needed to do that too. Lots of people I know were getting married around the same time as us and it seemed everyone was losing so much weight and looking super slim compared to me. I actually put weight on at one point and eight months before the wedding my dress didn't even zip up – my body was going in the opposite direction to what a bride to be's 'should' be. I spent the year before the wedding obsessing over my weight – it would literally be the first thing I thought about on a morning and the last thing I thought about on a night – the My Fitness Pal app was in overdrive and I was constantly feeling hangry. I did manage to fit back into my dress but my original goal was to be a stone lighter than I actually was on the wedding day and I genuinely felt like shit about it right up to the wedding day."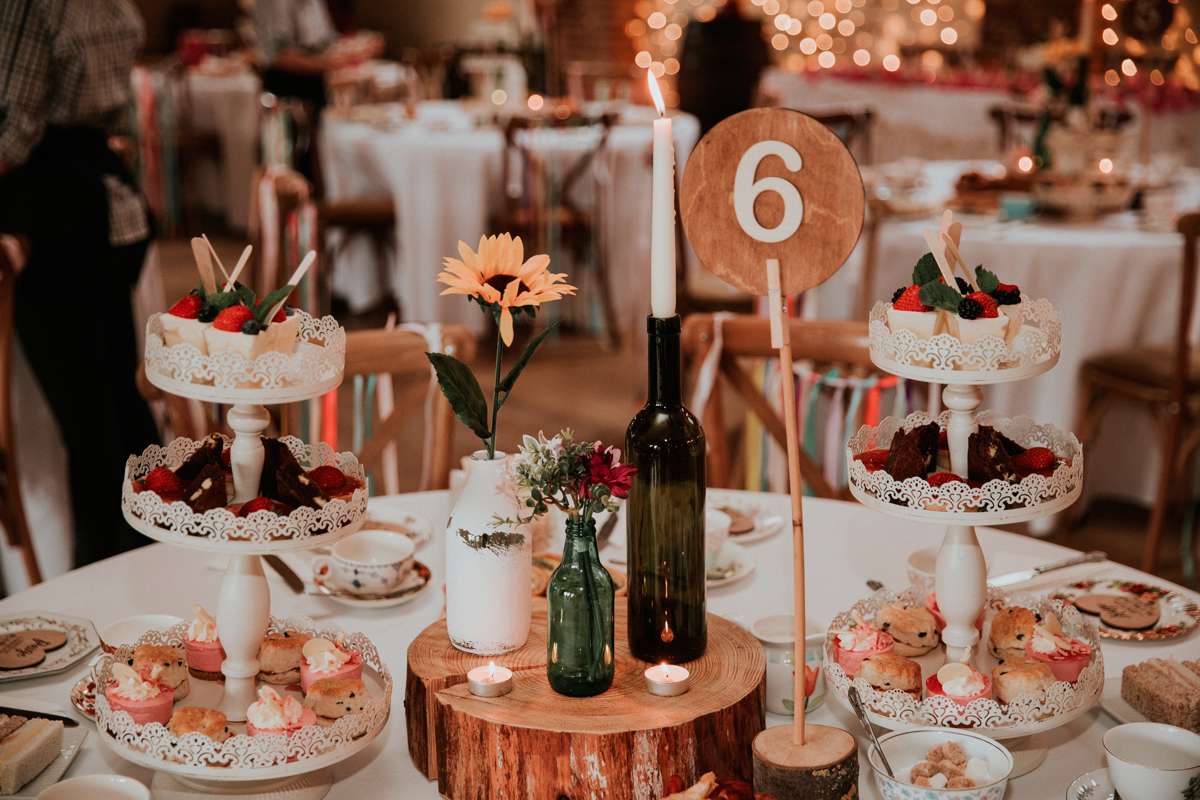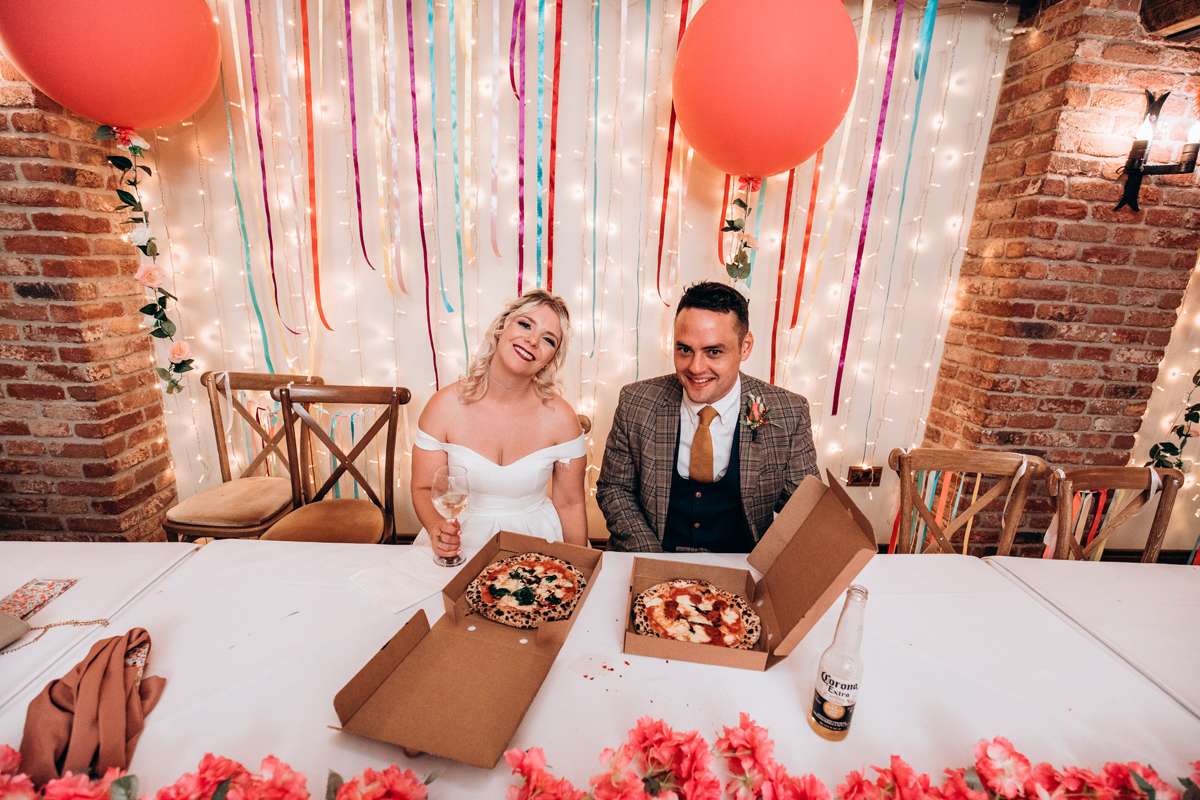 "However, when I woke up on my wedding morning, with my maid of honour next to me with a cheesy grin on her face and a card with the most gorgeous message (more like a novel) inside, all of the thoughts and worries about what I looked like disappeared and didn't come back. When I got ready, with my hair all done and my makeup looking fabulous, I put on my dress, shoes and veil all together for the first time and I felt like a god damn rock star! And, most importantly, I felt like ME! My weight didn't even cross my mind for the whole wedding night and I felt fabulous! I just wish that I could go back and tell past me not to spend so much time, effort and stress worrying about my weight because it absolutely 100% doesn't matter – and I would've gotten a lot more sleep if I'd understood that sooner, too!"