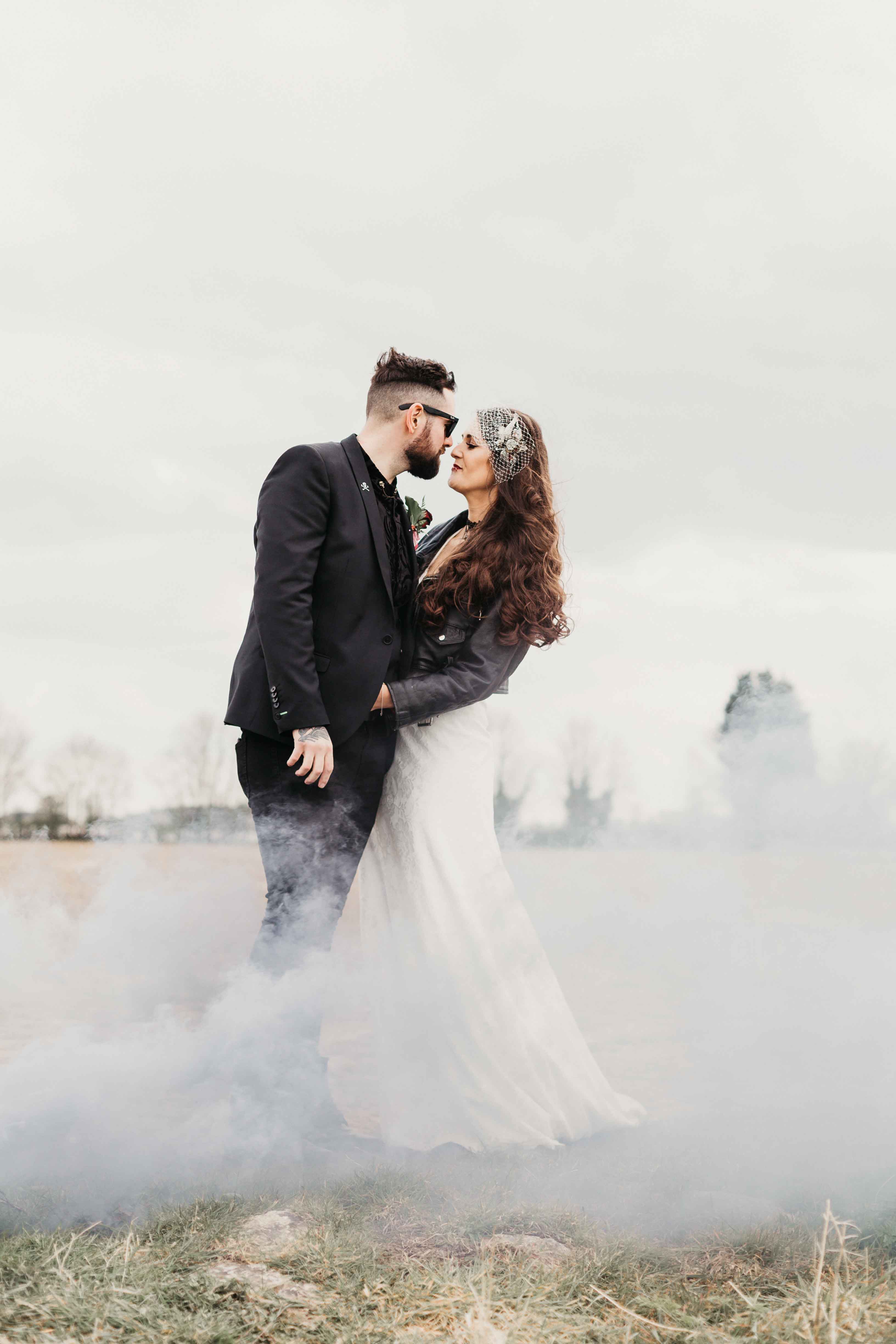 Jen and Joe met at a Slipknot gig four years ago. They got talking and bonded at the bar over black Sambuca. When it came to planning their April 2019 wedding, there was only one theme that would work – heavy metal, of course!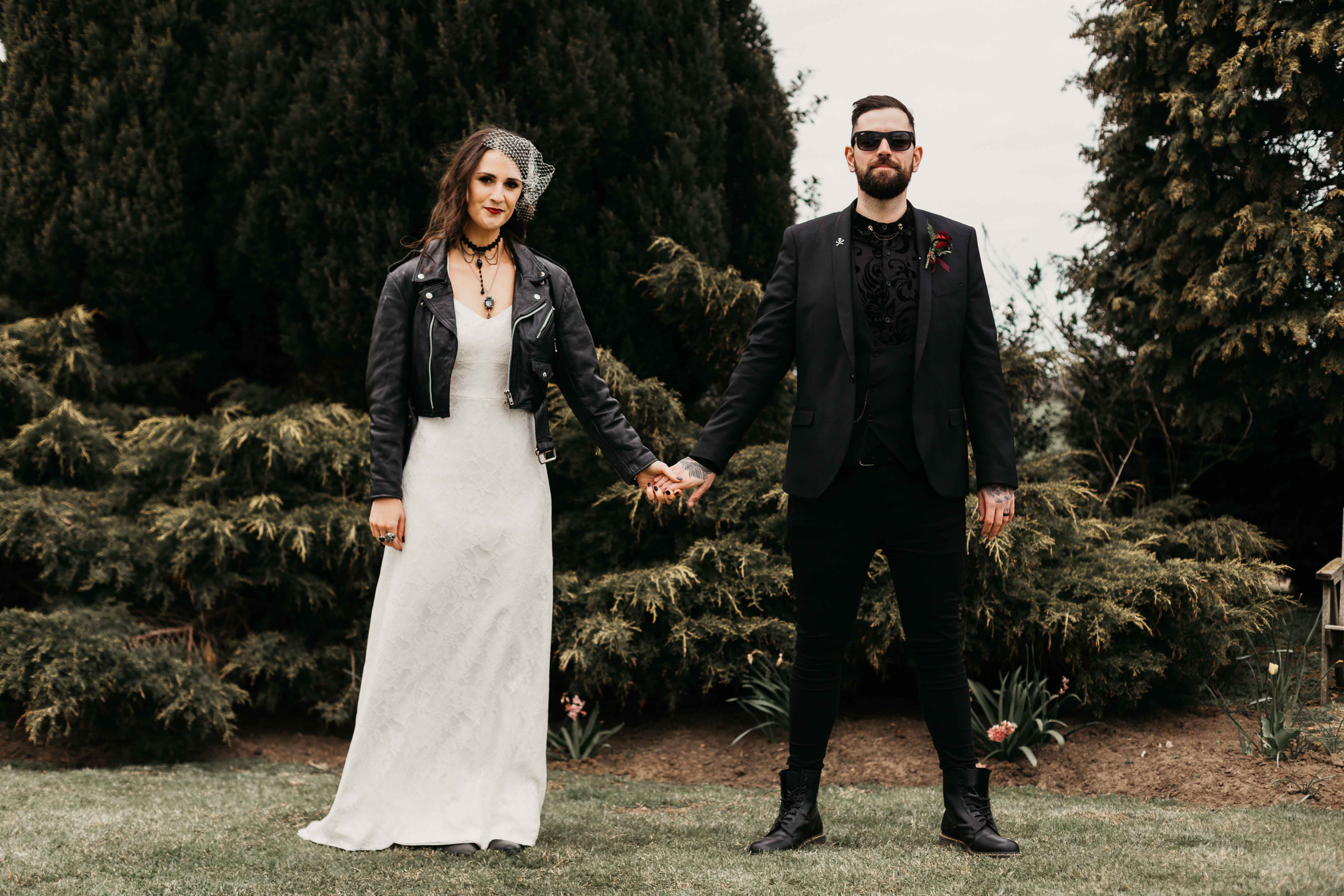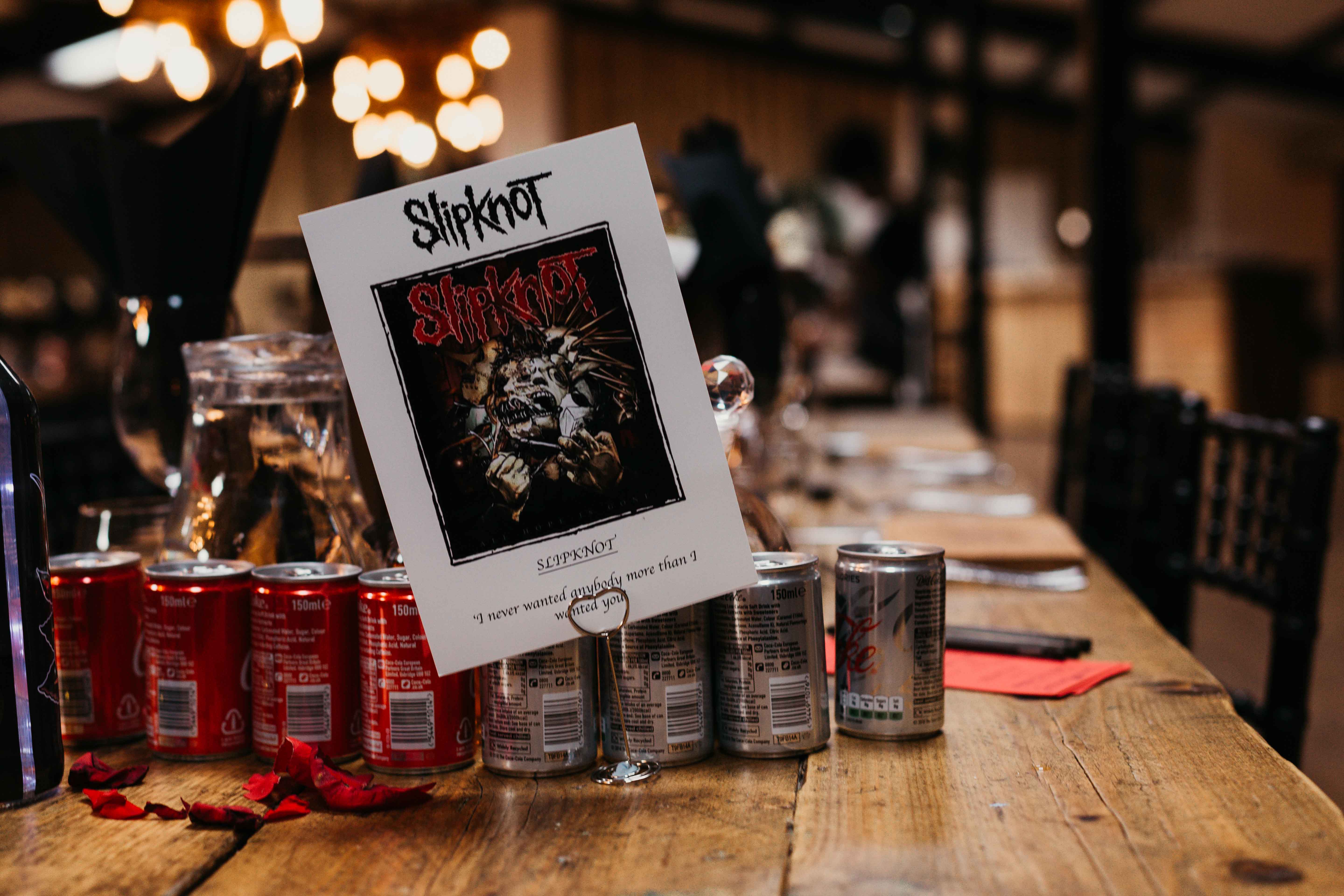 With a budget of £14,000, the couple were married at Deighton Lodge, a glam, bespoke barn wedding venue near York. With a relatively blank canvas to work with, they were able to bring in elements they love to bring their heavy metal day to life. They focused on including lots of skulls, black and leather throughout their decor. Jen had a bespoke dress made especially to show off her tattoos. They bought mini bottles and filled them with their favourite rum as wedding favours, and the groom used these as everyone's toast drink during his speech.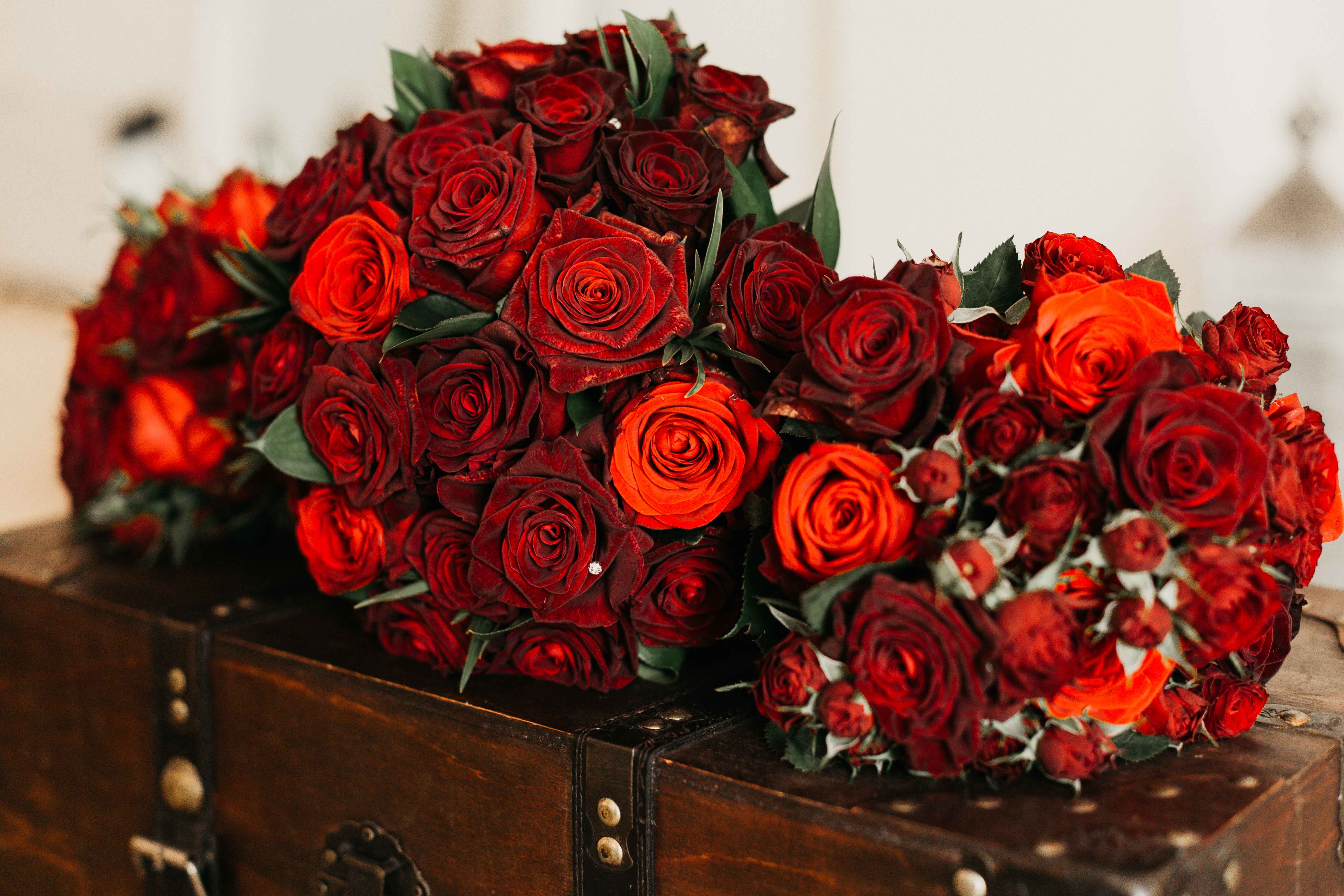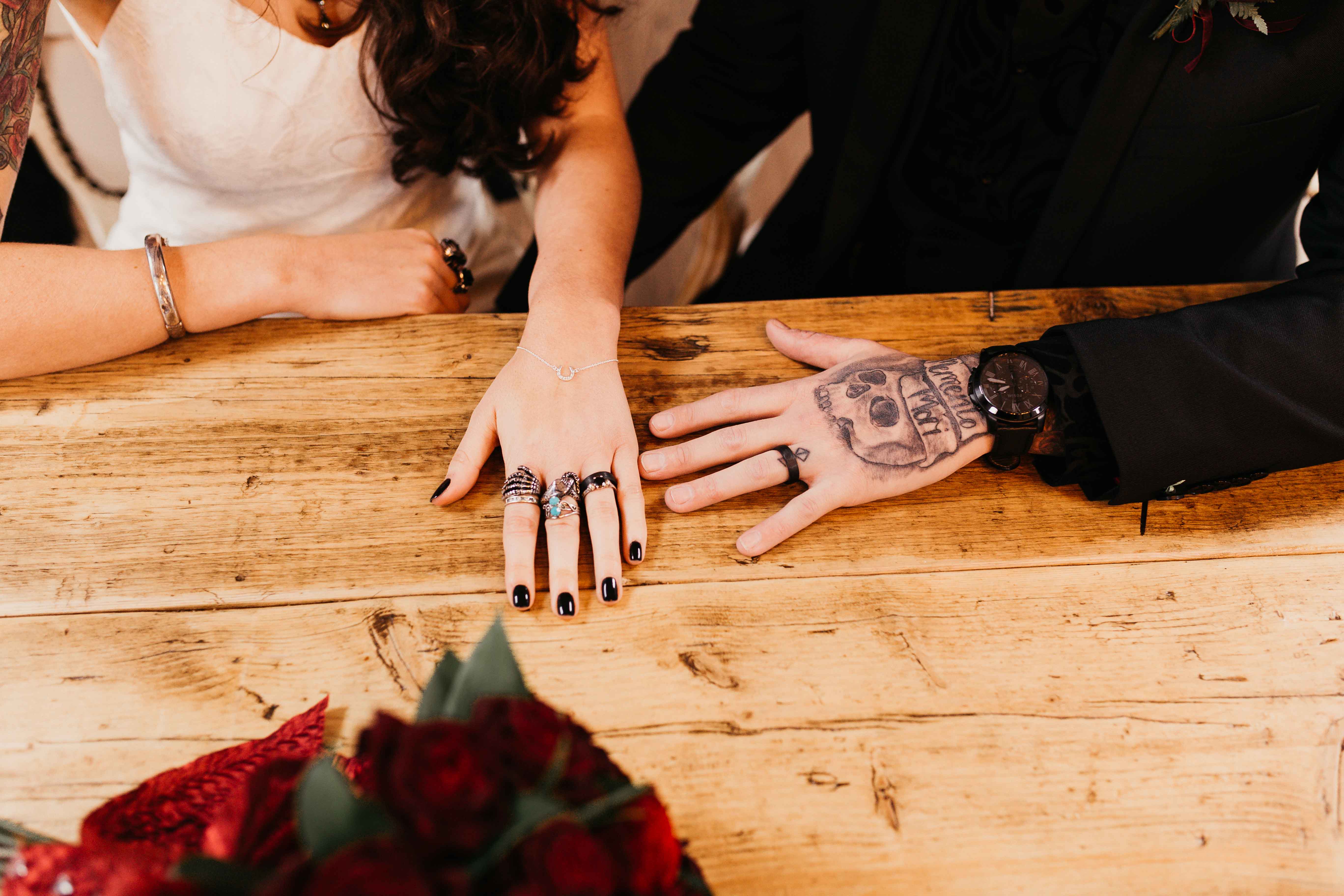 Their ceremony was a quick, informal affair with red petals scattered everywhere. Jen walked in to Ecstasy of Gold – Metallica's entrance theme. Joe's nephew read lyrics from A Love Unreal by Black Label Society and the bride's sister-in-law read an extract from Ernest Hemingway. They exchanged rings (black, of course) and signed the register to songs by Black Label Society before kicking off their very metal wedding reception with personalised metal-themed cocktails served out of a VW van.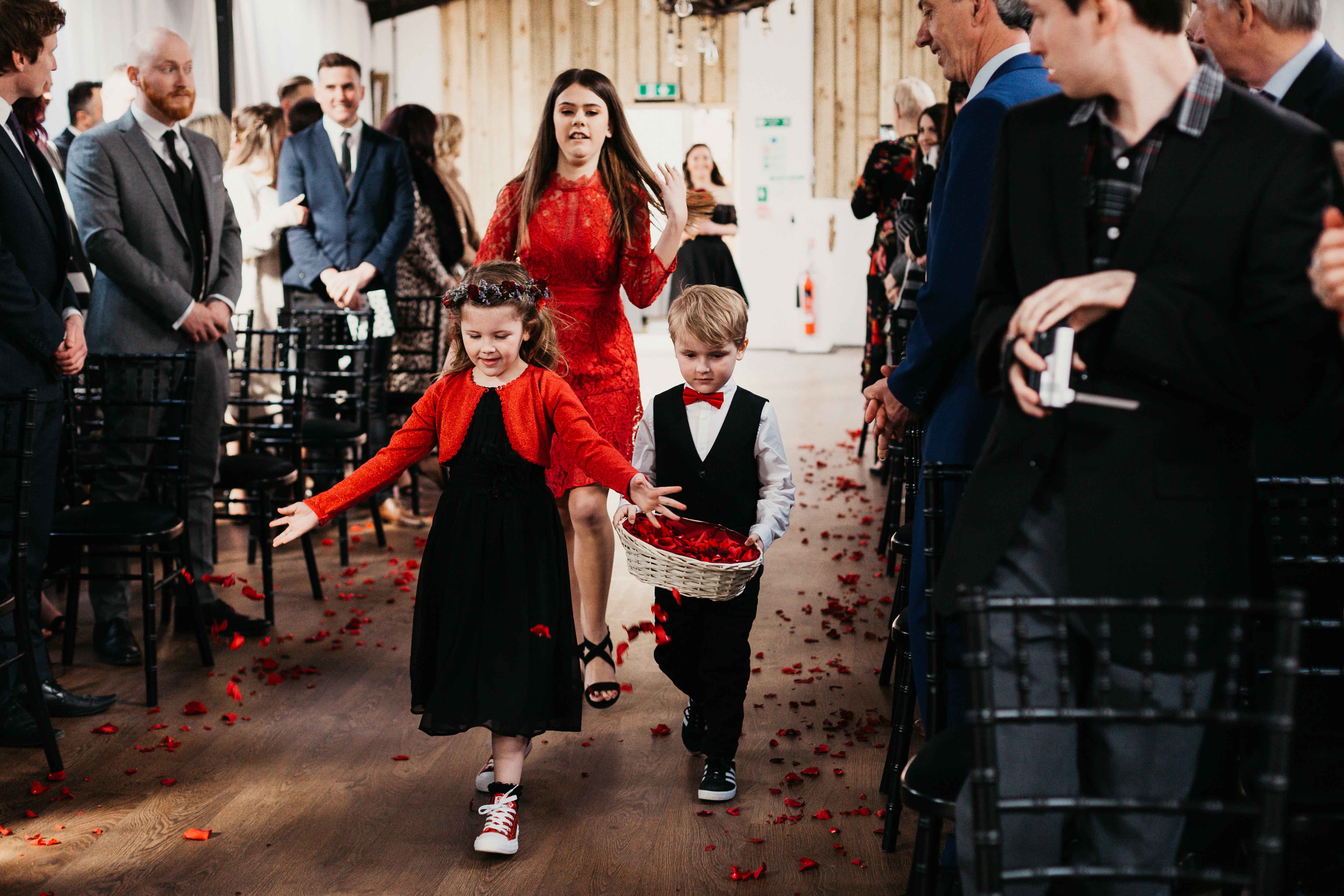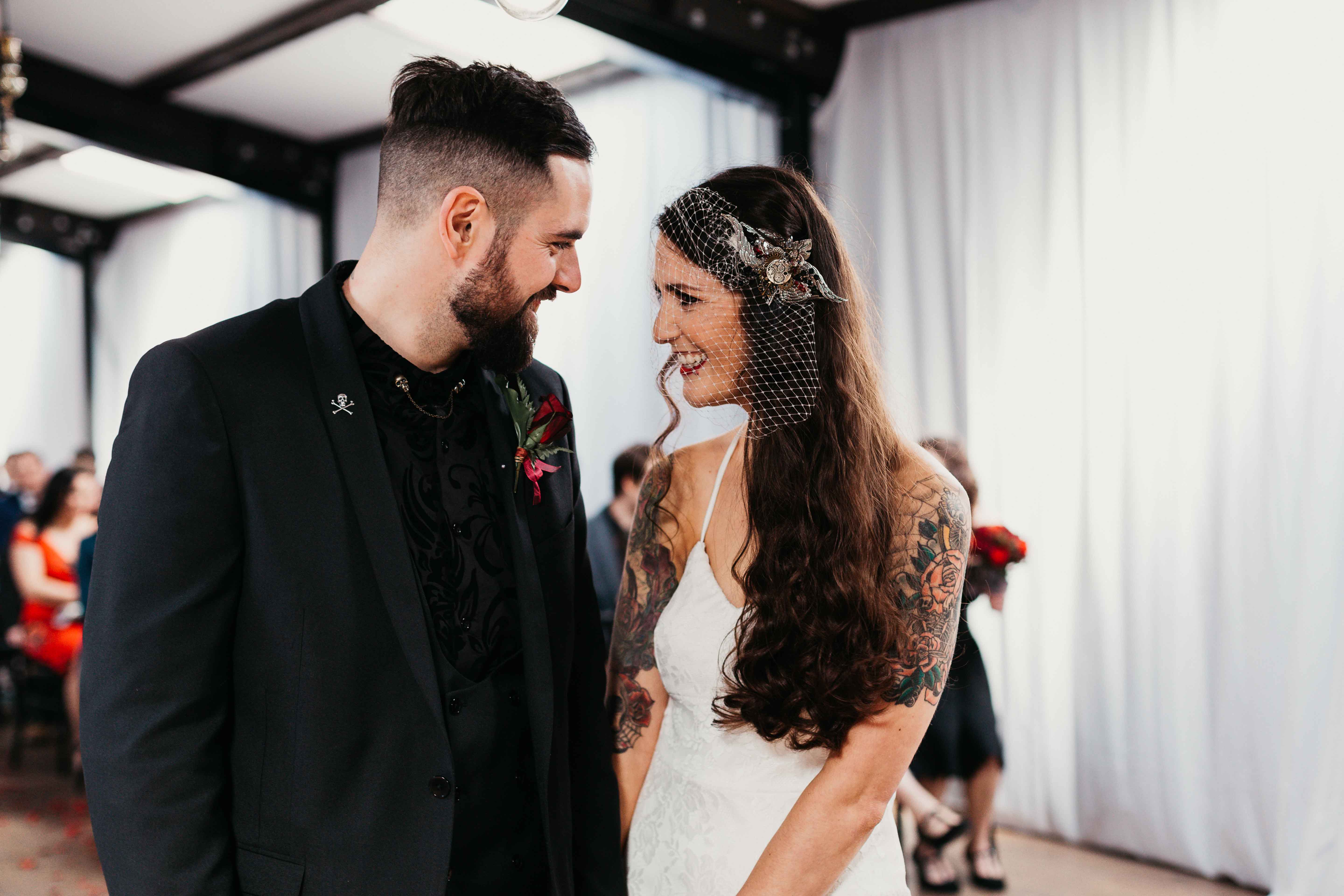 They carried on the party by turning the barn into an old-school metal nightclub; first with live music that the groom joined to sign for a Foo Fighters number, and then they played Slayer, Lamb of God and Parkway Drive via a lovingly curated heavy metal playlist. It was such a hit that the groom was given a black eye by the best man from head banging too enthusiastically!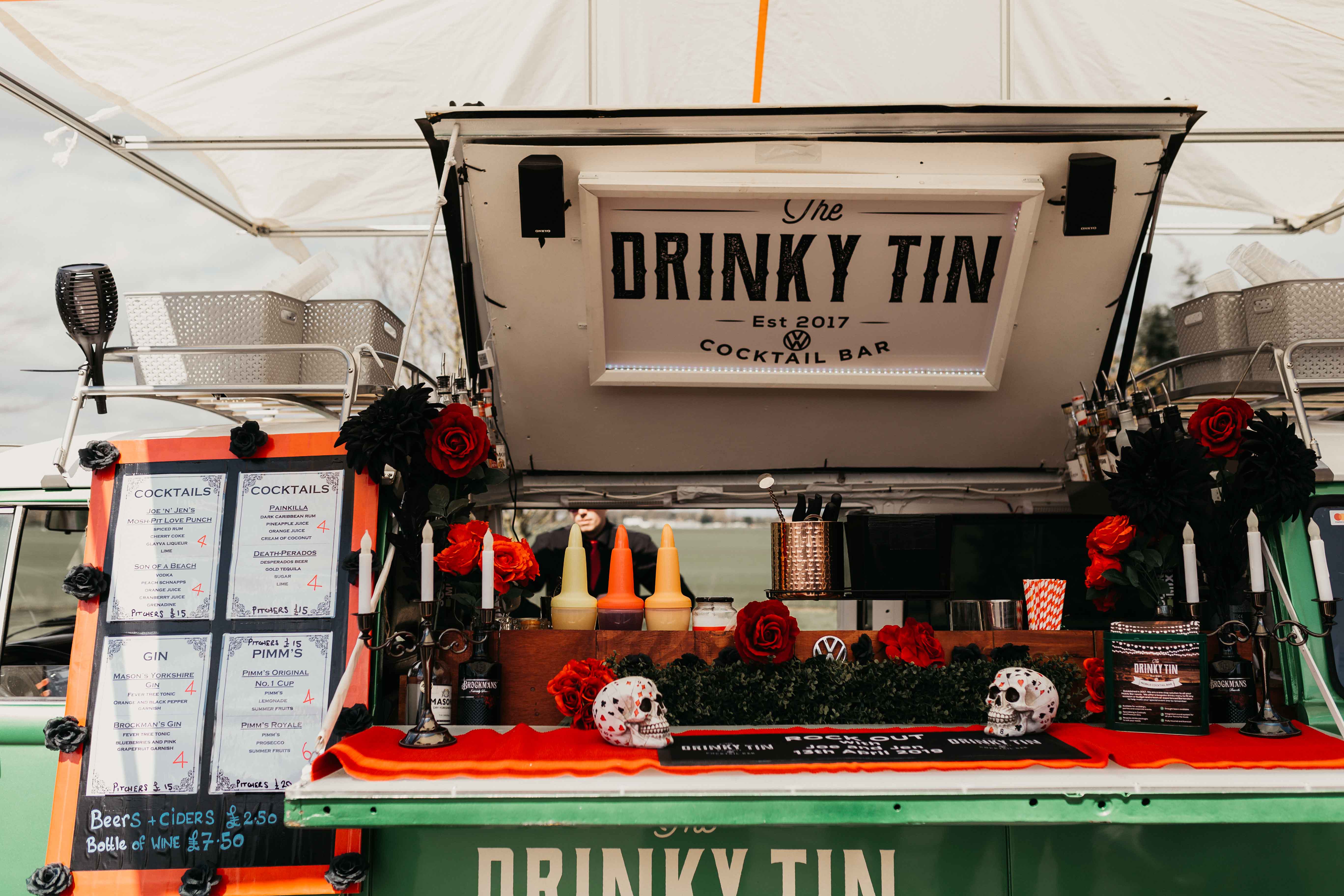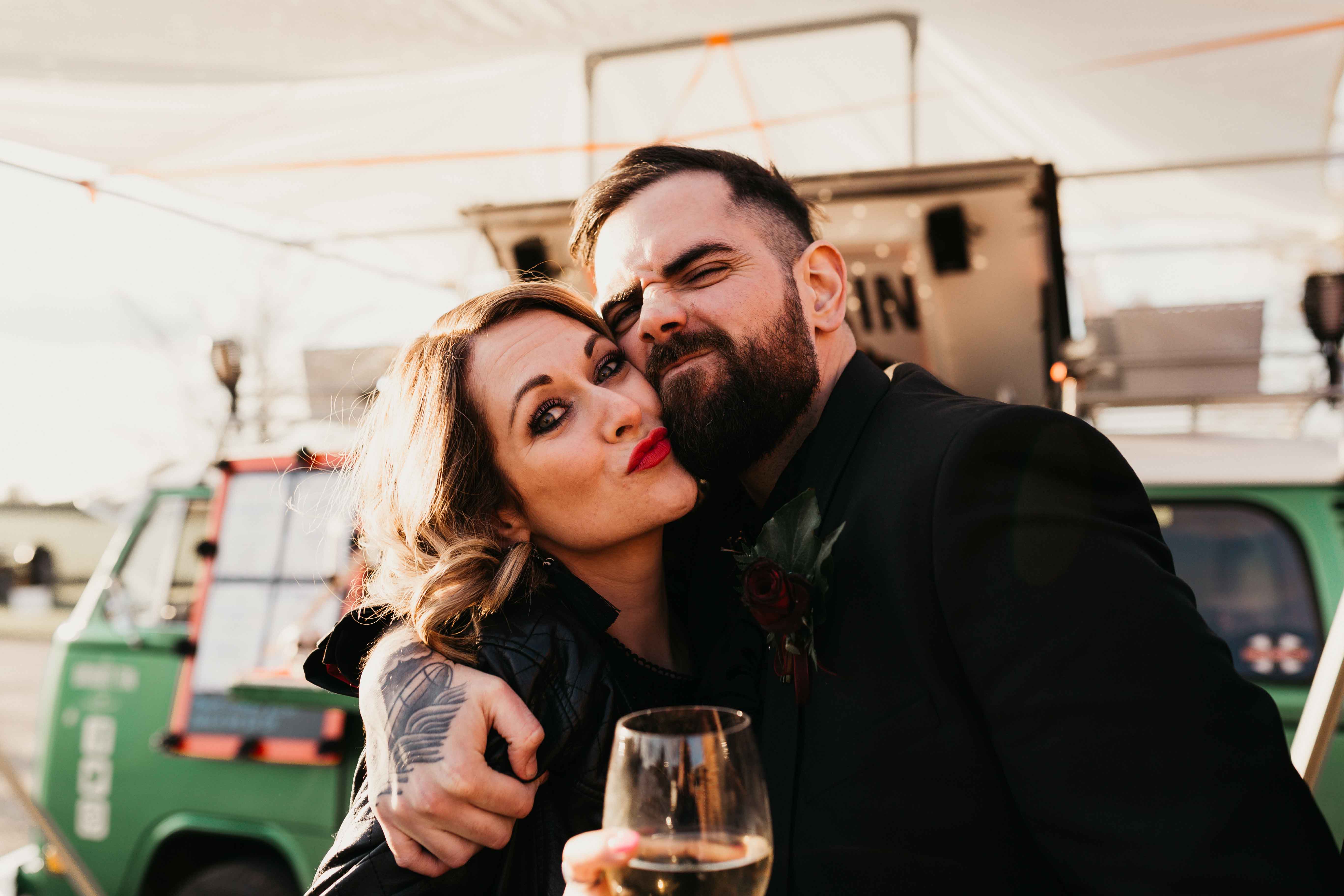 Jen and Joe's favourite thing about planning their wedding was getting to run riot and plan a different style of wedding that they knew no-one would have been to before. They were lucky enough that everyone embraced their style – Jen's mum wore a skull neckerchief and skull earrings, and everyone there themselves into moshing to the music! "Do it your way and enjoy every second of it," advises Jen. "Don't let anyone talk you into toning things down. The only thing we wished we'd done differently is have more skulls!"