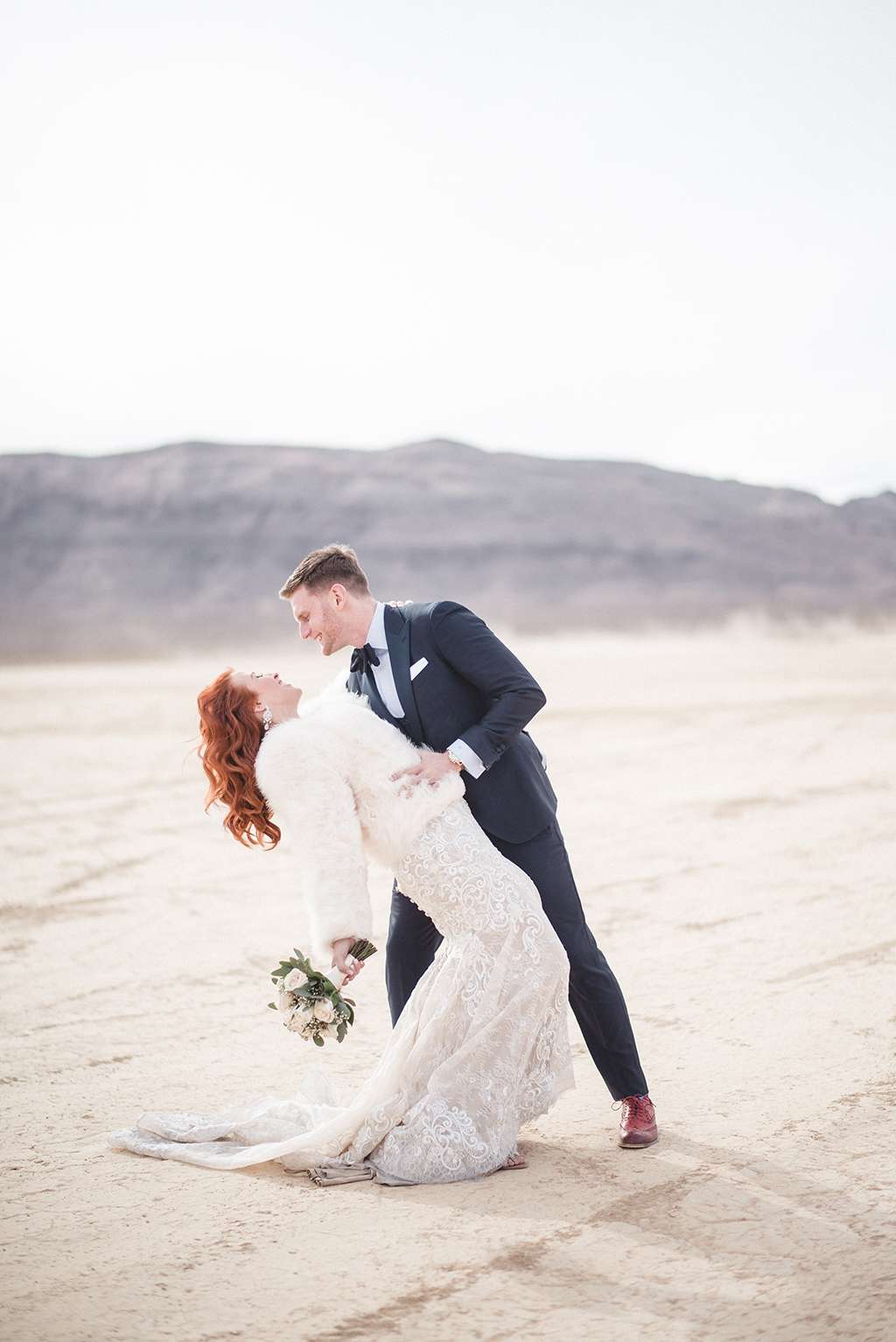 The inspiration behind Lee-Anne and Keegan's November wedding was a bit of an inside joke – they'd been to Vegas together the previous year and joked around about how fun it would to get married there. They got engaged at the top of a mountain in their homeland of Canada, and while climbing down Lee-Anne said, "So, are we still getting married in Vegas then?" and that was that!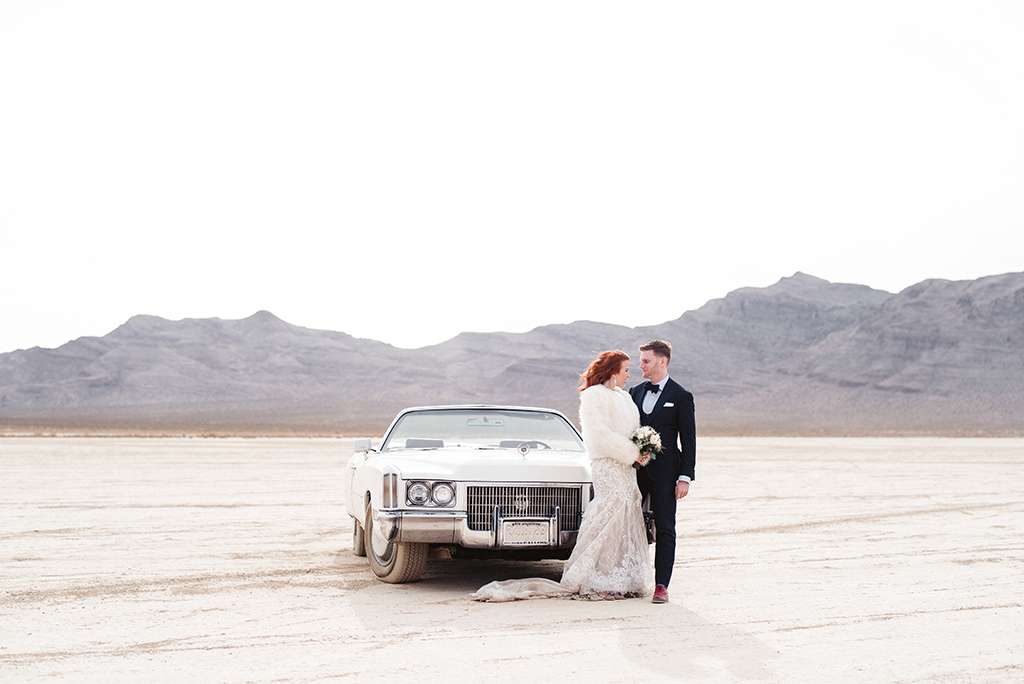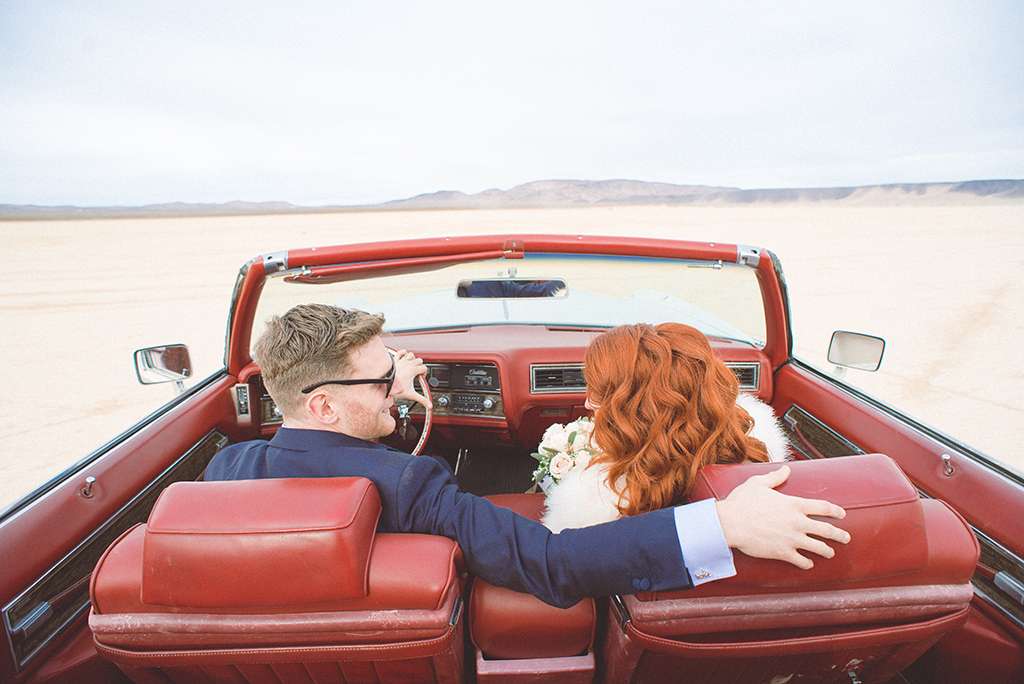 They chose Vegas as primarily they wanted their day to be fun and for all their guests to have a good time. They had an Elvis for laughs and entertainment and Chinese take out and donuts for dinner. It was a super small and intimate affair; fun, non-traditional yet classy.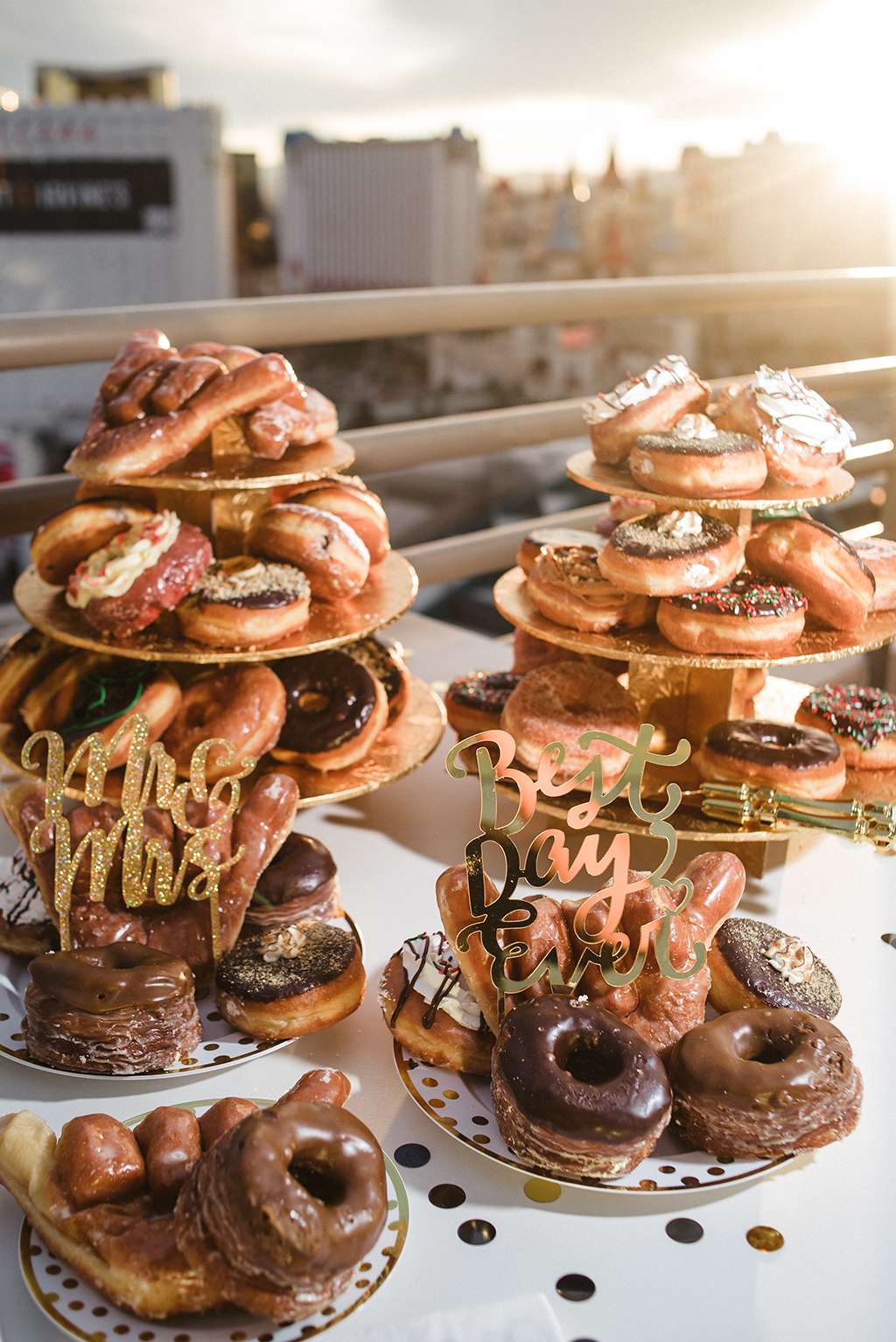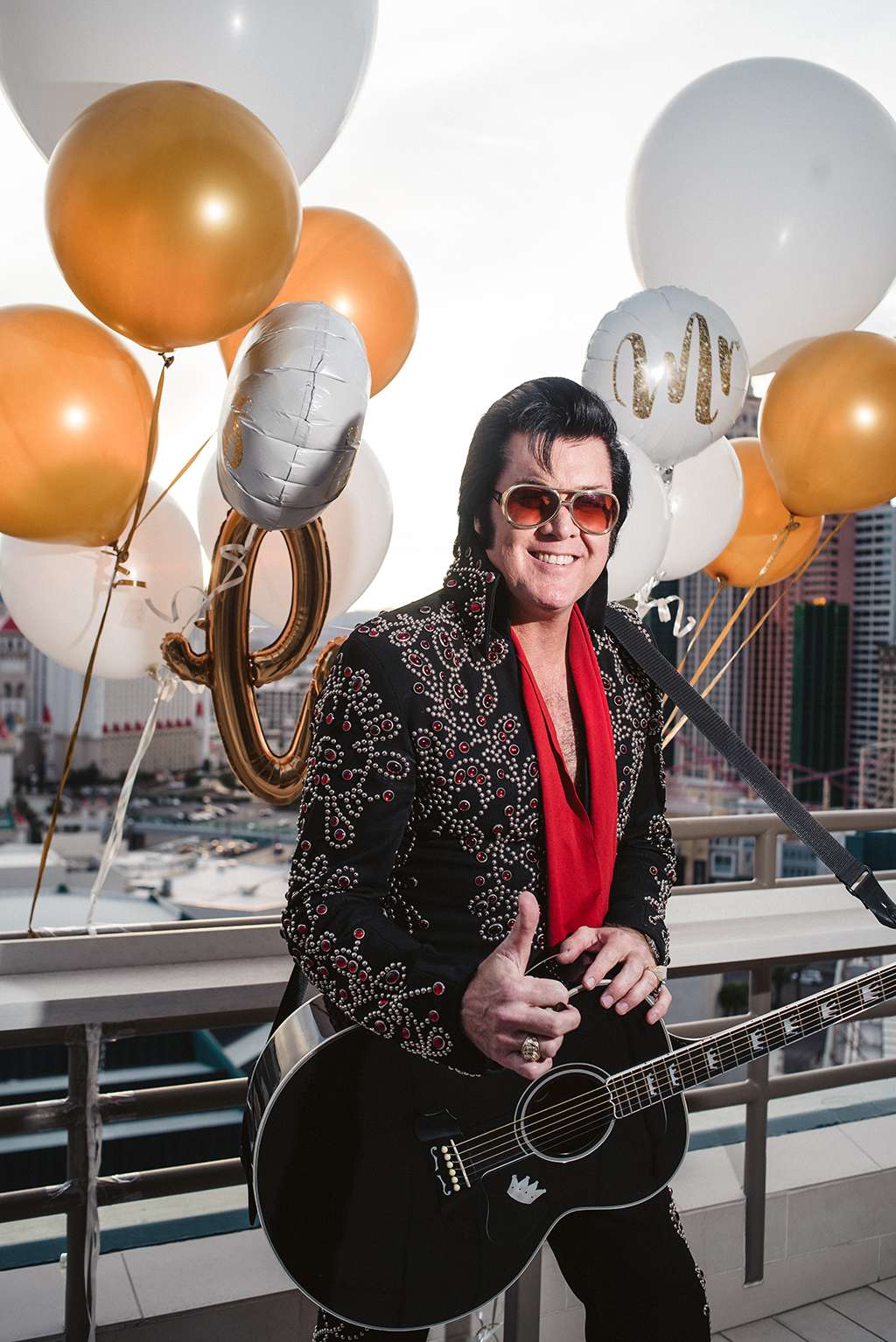 They knew they didn't want a head table, bridesmaids in matching dresses or a sit-down meal. They had all their friends and family help with the wedding planning and set up, which kept things smooth, cheap and it was lovely to have everyone involved. At the end of the night, a bunch of the party went down to the lobby of the MGM and played games, sang karaoke and partied the night away.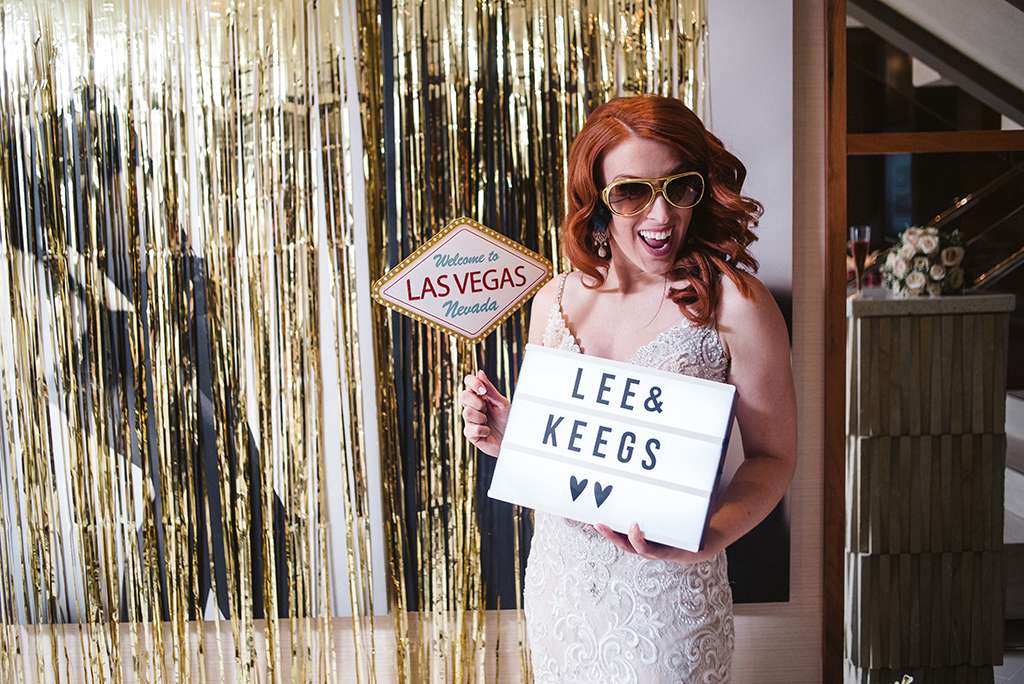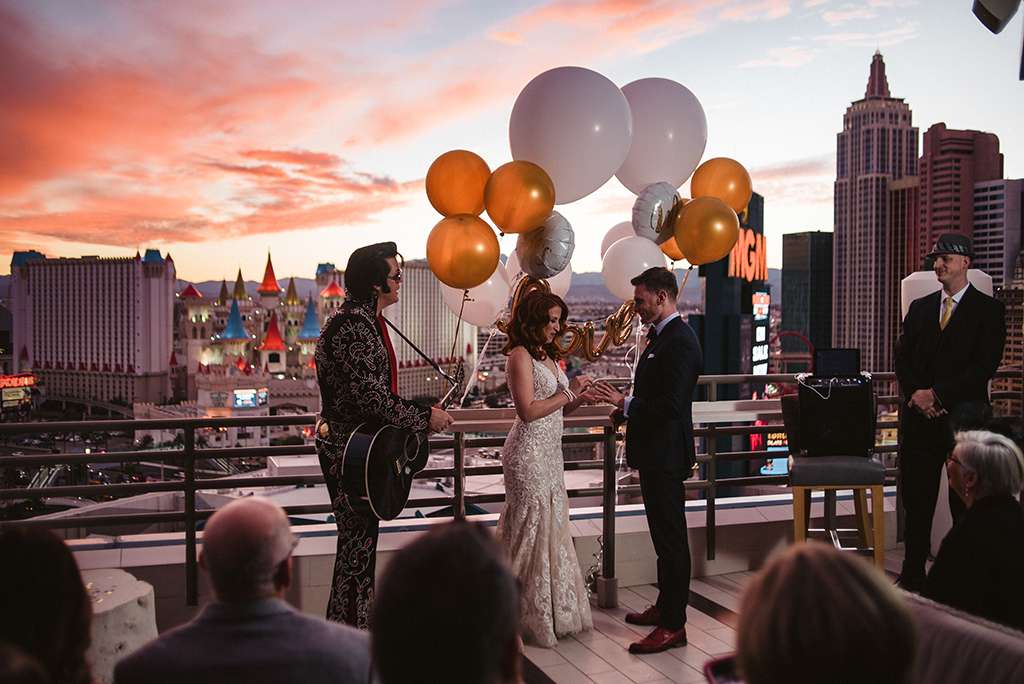 They hired a Cadillac and ran around the strip together, stopping for iconic photos in the dessert and a cheeky McDonalds! "We did the photos before the ceremony and don't know why more people don't do this! We looked fresh and crisp and had the best lighting, it was a no-brainer! Plus, we didn't make our guests wait around between the ceremony and the celebration; once we got married at 4:30pm, it was onto the party!"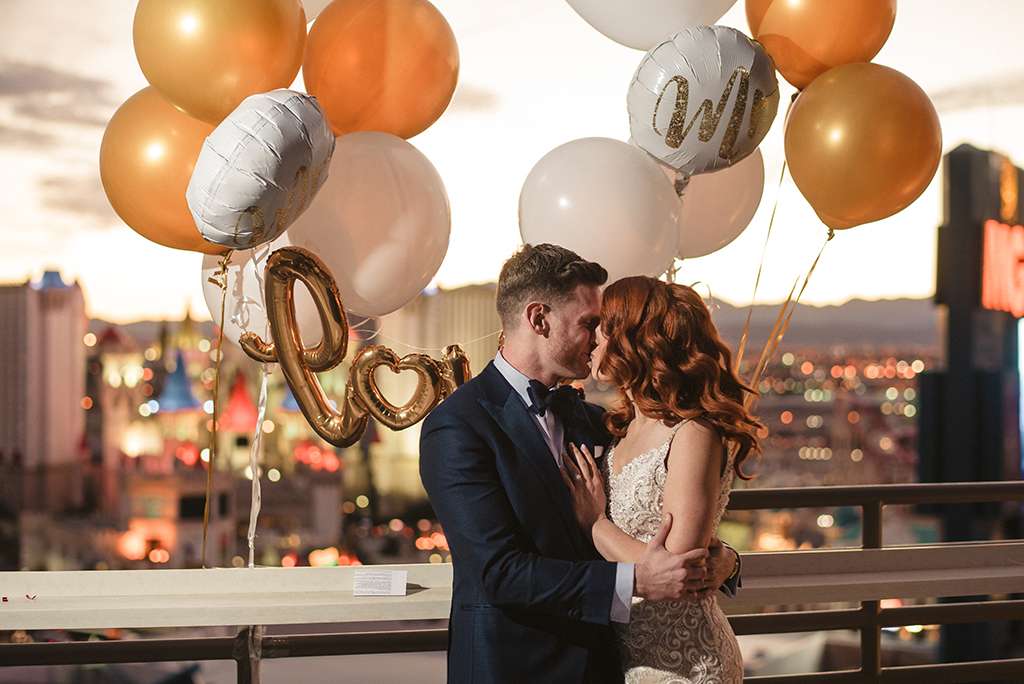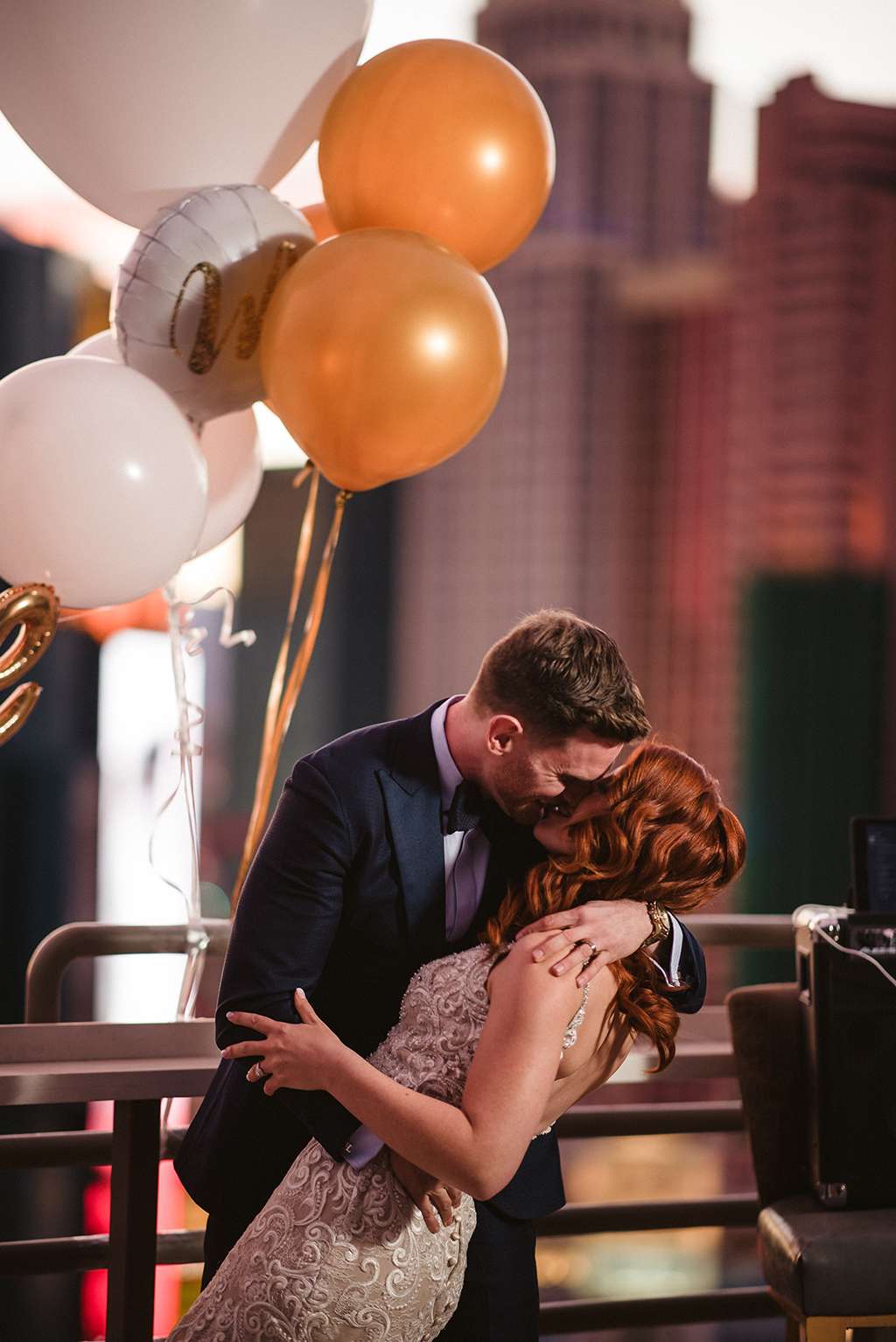 They planned their ceremony to take place right at sunset on the strip so they would have a gorgeous backdrop. They set it up on the balcony of their hotel suite, and decorated it with balloons they had shipped in from Amazon beforehand. They hired an Elvis who played I Can't Help Falling In Love on acoustic guitar to open. "He was funny, charming, not too cheesy and a lot of fun for our guests. He made us recite his 'Elvis' vows – asking if I promise not to step on his blue suede shoes, and my husband to always be my hunka-hunka burnin' love! It was so fun!" They then read their own vows to each other and walked down the aisle to Helpless from Hamilton the Musical, as they both love musical theatre.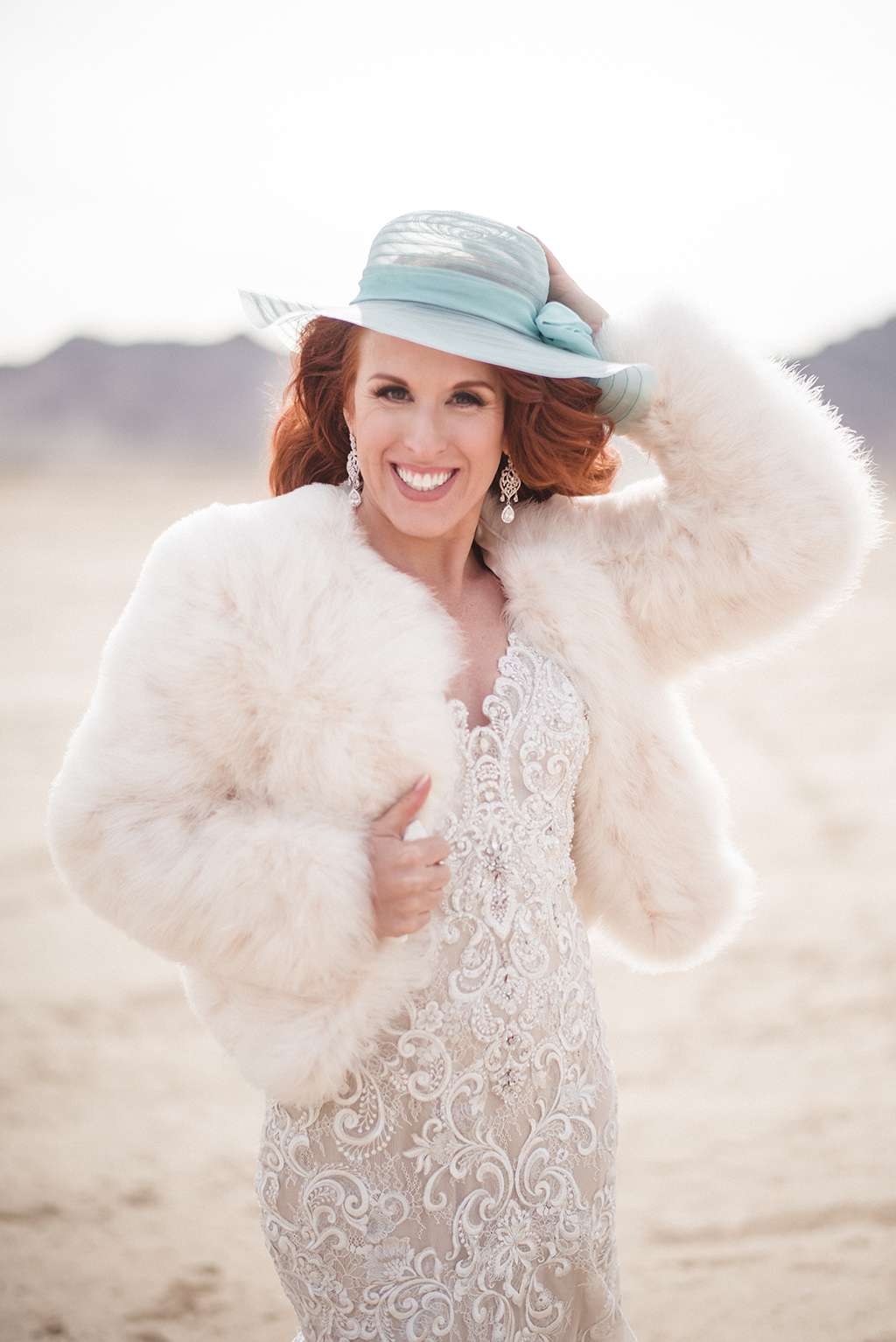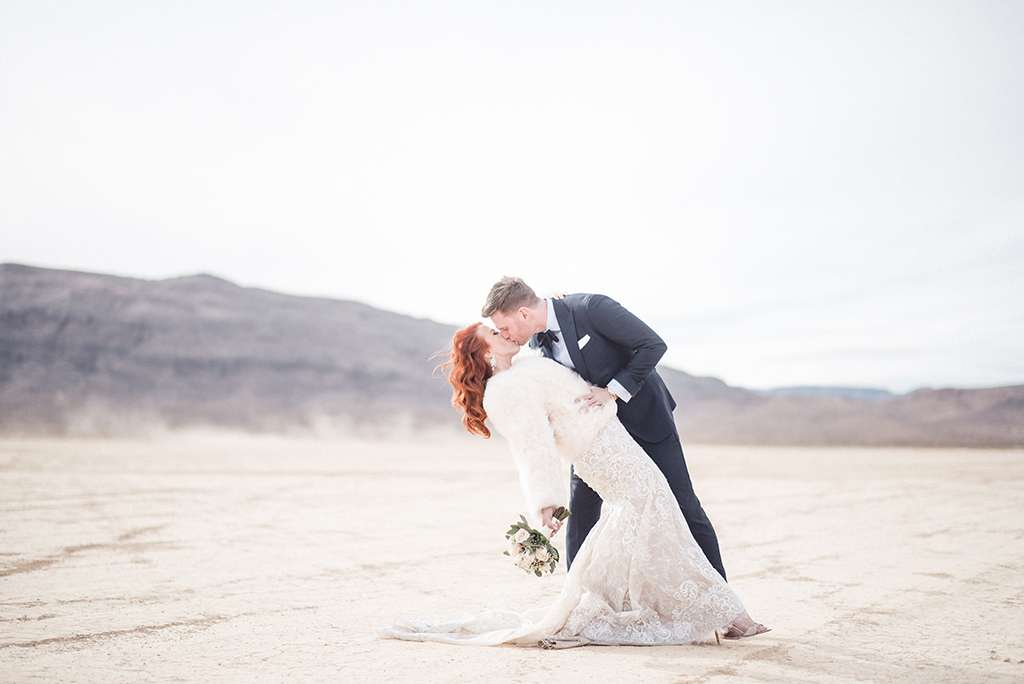 The entire ceremony was live-streamed through Lee-Anne's computer for friends and family back home to tune in and be part of it all. "We concentrated on having more friends than family at the ceremony as we knew a lot of our family wouldn't be able to make the trip," said Lee-Anne. "We had a party at home for everyone to join in, but it was super special that they were able to be there digitally at the very least."
They finished off with speeches in the hotel suite, all sitting around on the couches while their families gave slide shows and grand speeches that were intimate and interactive. "People really felt part of our story with us, not just a number at a wedding."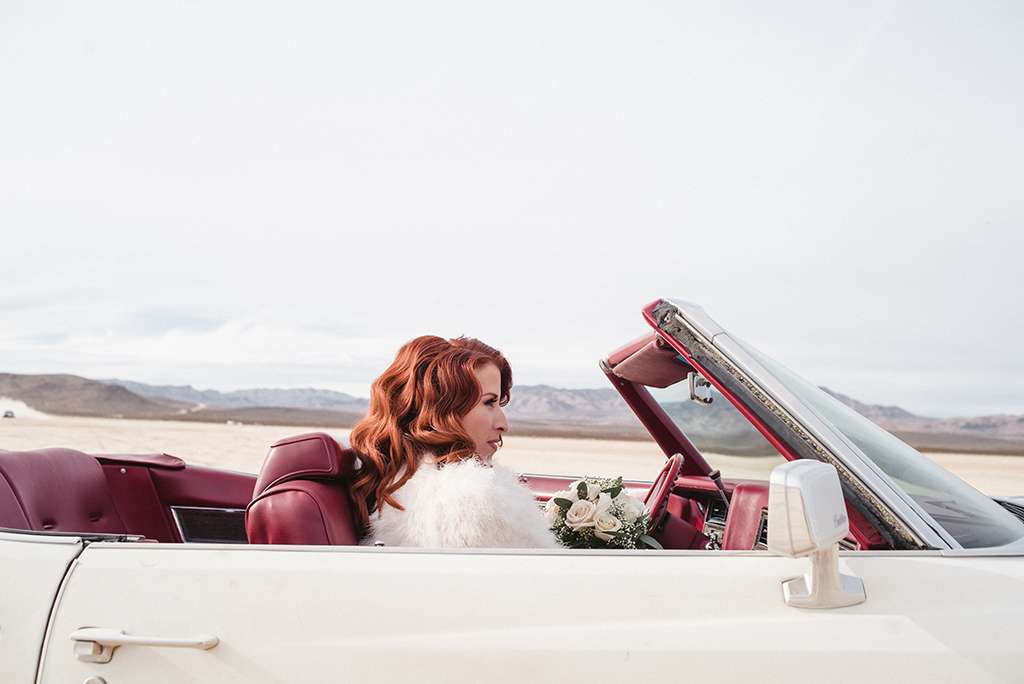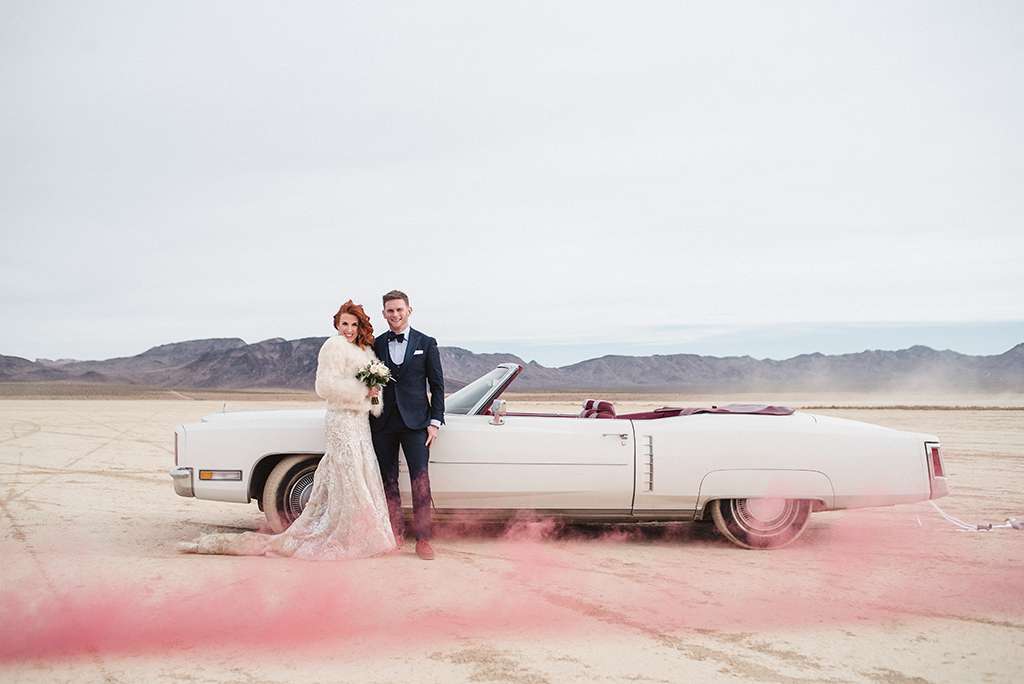 Amidst all the carefree fun, Lee-Anne and Keegan were careful to include some touching moments to honour someone special. "My mum, Lois, passed away of cancer in 2017. She had met Keegan briefly once as we had just started dating, and she was very ill. She was my best friend. My mum and her four sisters had a dark sense of humour. Every year they would go away as sisters, and they joked that when one sister left the earth they would always have a balloon at family events in their honour. So, for my wedding I had a giant happy face balloon right up front by us to honour her along with a funny picture of her dressed up as Elvis from one of her sister getaways. I also wore my mum's blue hat from her marriage to my Dad (the 70s were all about colour) and was so glad to have a piece of her with me on my special day."