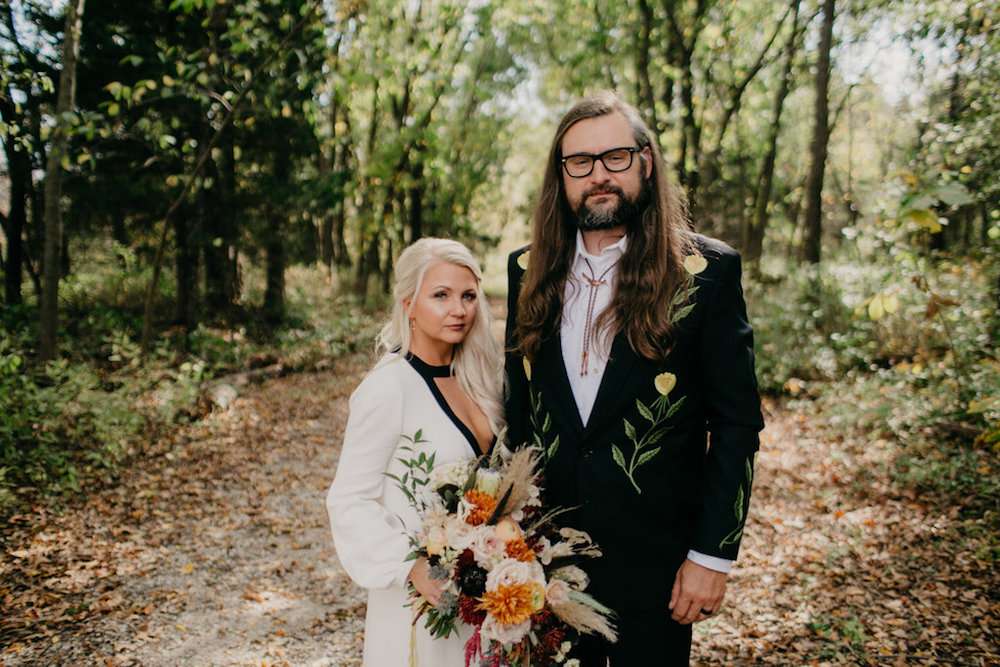 Ivy and Nate wanted their wedding day to be a party focused on good music, good food and even better drinks; a brief they absolutely SMASHED. Their wedding was held at the beautiful and ornate The American in Kansas City and it just keeps getting cooler from there.
They had decided not to have a ceremony on that day, opting instead of a private one at their house on a later date. This meant that Ivy and Nate got ready together with family and friends, "It was really nice because we experienced every part of the day together," Ivy explains. "I know everyone says this but the day goes by so fast, so spend as much time together as you can."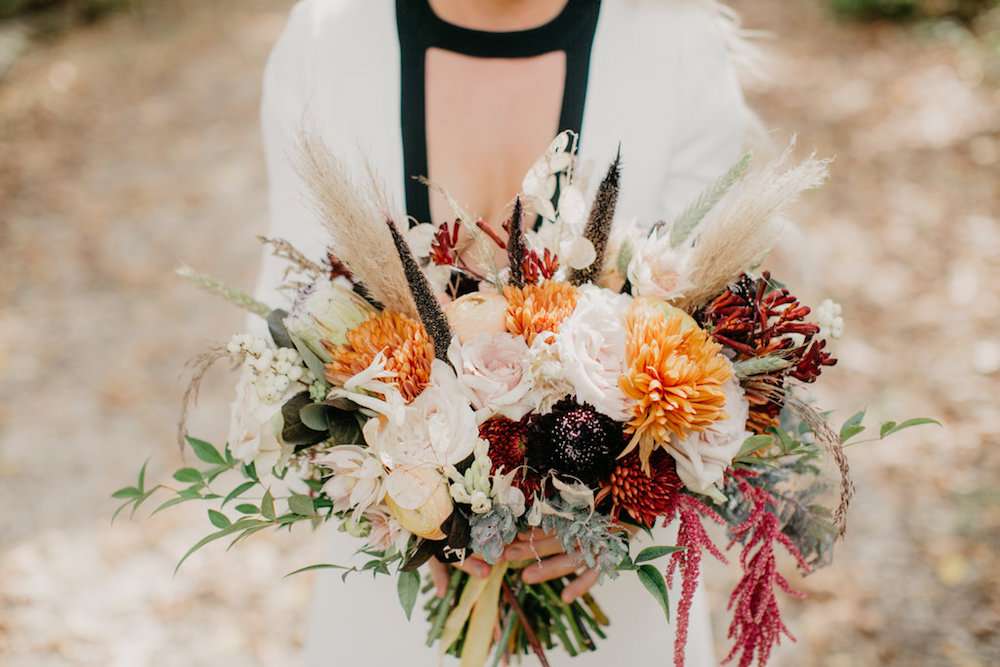 Ivy and Nate look like total bad asses in their wedding outfits, with Ivy wearing a Giambattista Valli dress she bought from Net-A-Porter. "I was out of town a lot in the build up to the wedding and just never made the time to go and try on dresses with family and friends. In the end, I did a lot of looking on wedding blogs to find my dress – I bought four, and ended up keeping this one."
Nate wore a custom made suit from Manuel Couture, from Nashville. "Manuel has made suits for countless celebrities, and I think Nate was most excited about owning a Manuel suit!"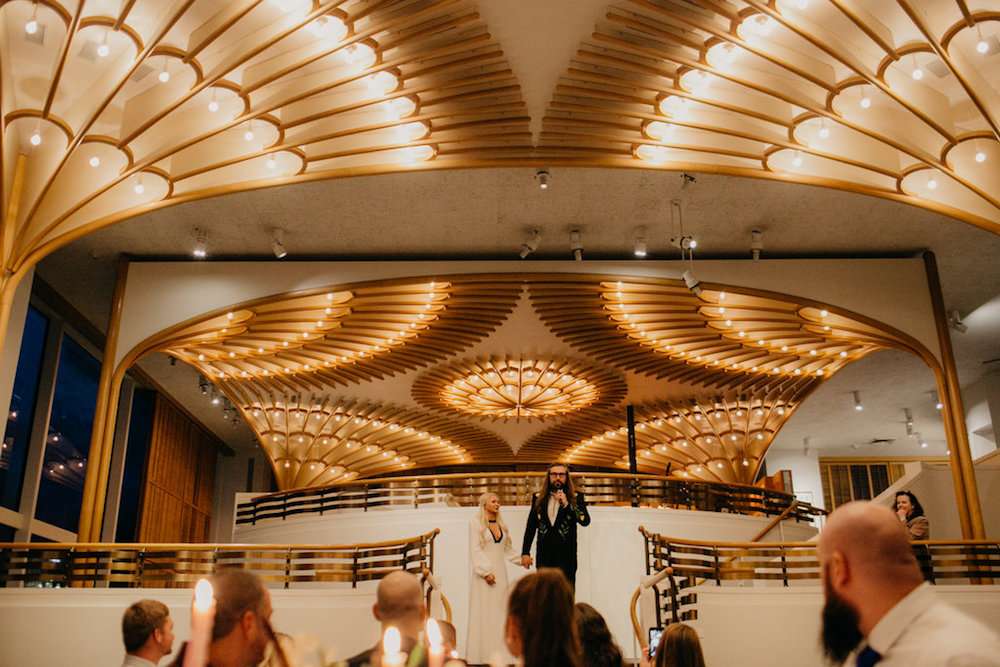 So in lieu of a ceremony, the couple wanted it to "be a fancy party for everyone to get dressed up and have a good time. As we're both totally into locally grown food, we also wanted our guests to enjoy things that they may not have had before. We wanted our family and friends to enjoy something that we love and are passionate about. We also made sure everyone had a cocktail with each dish – which made for some pretty tipsy guests by the end of the night, and some good stories the next day!"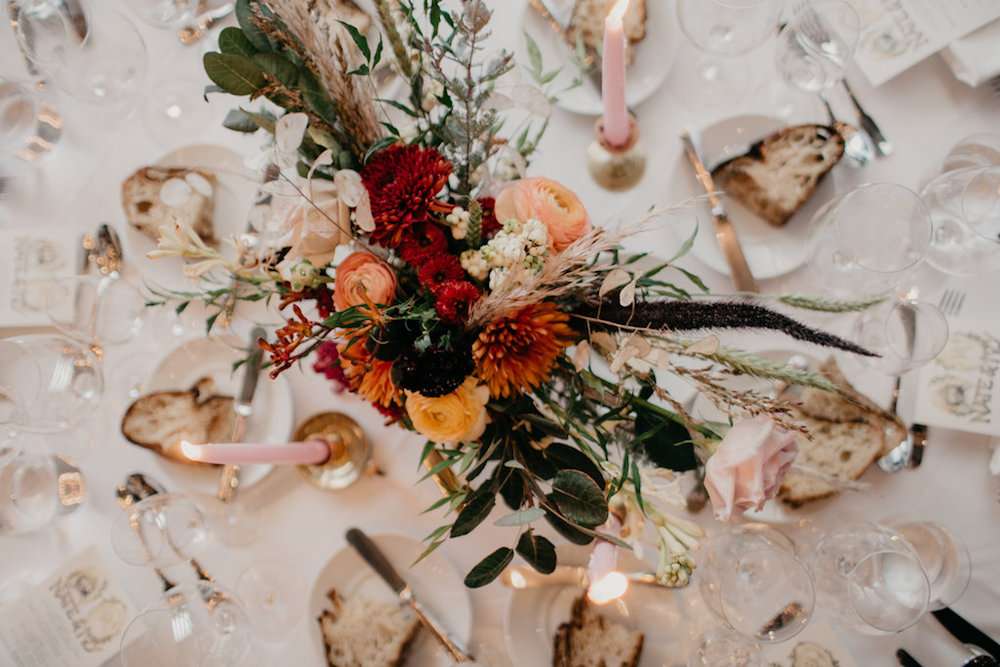 There was no theme as such – no groomsmen or bridesmaids, no specific colour palette – and instead, the couple asked their artist friends to create things they liked. Their gorgeous bohemian illustrated stationery was created by their friends Aaron J Scott, Sara Schmitz Olson and Christa from Chrisara Designs, which also meant it was really unique and special.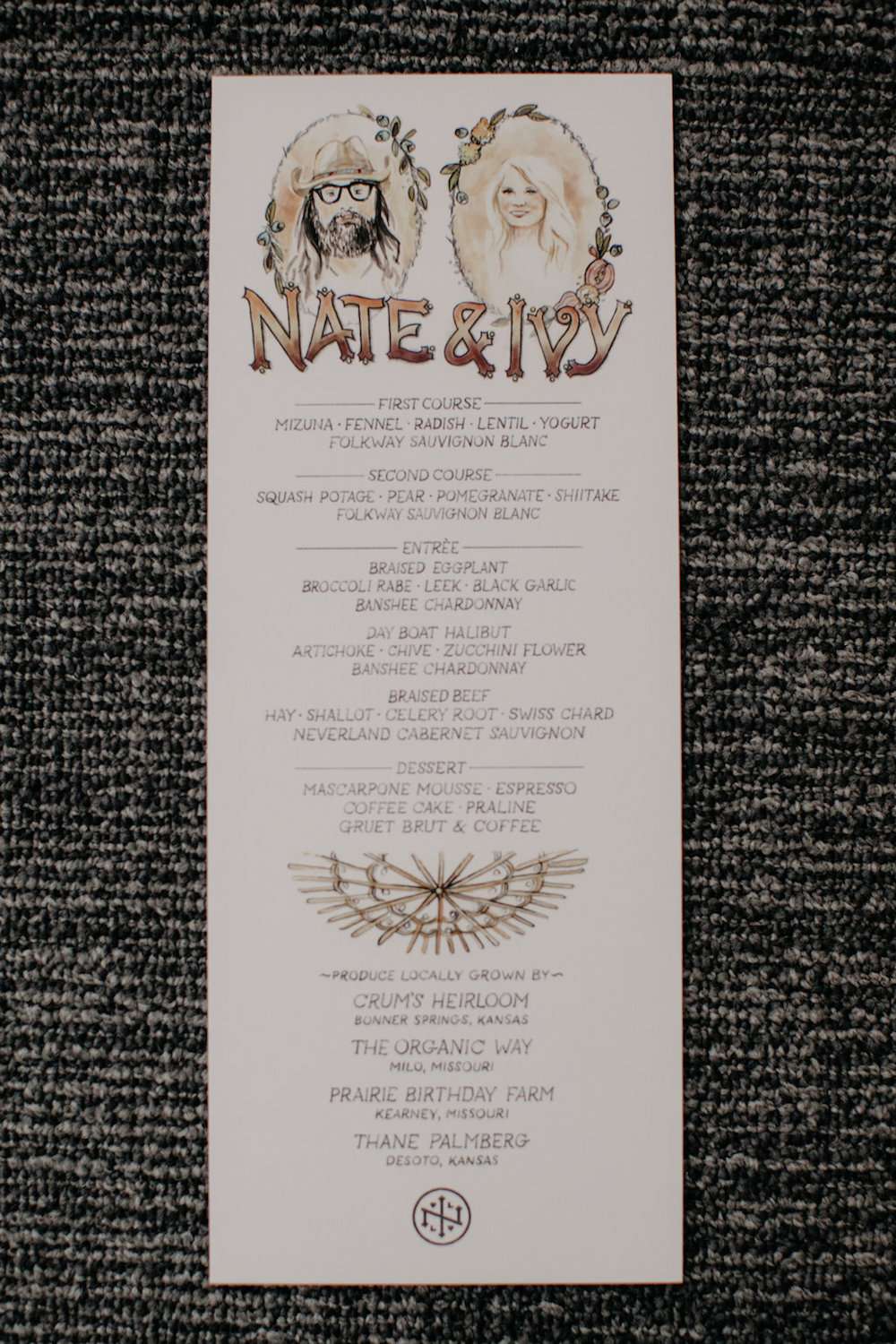 "We even kept the guest list small so that we could talk with everyone, but time flies when you're having fun – I wish we had much time," Ivy says. And looking at these photos, it's easy to see why – a laid back and lush day in the most incredible setting ever, where they chose their own vinyls to play, and went exploring on a rooftop like some amazing Mr & Mrs Smith but 1000x as cool.