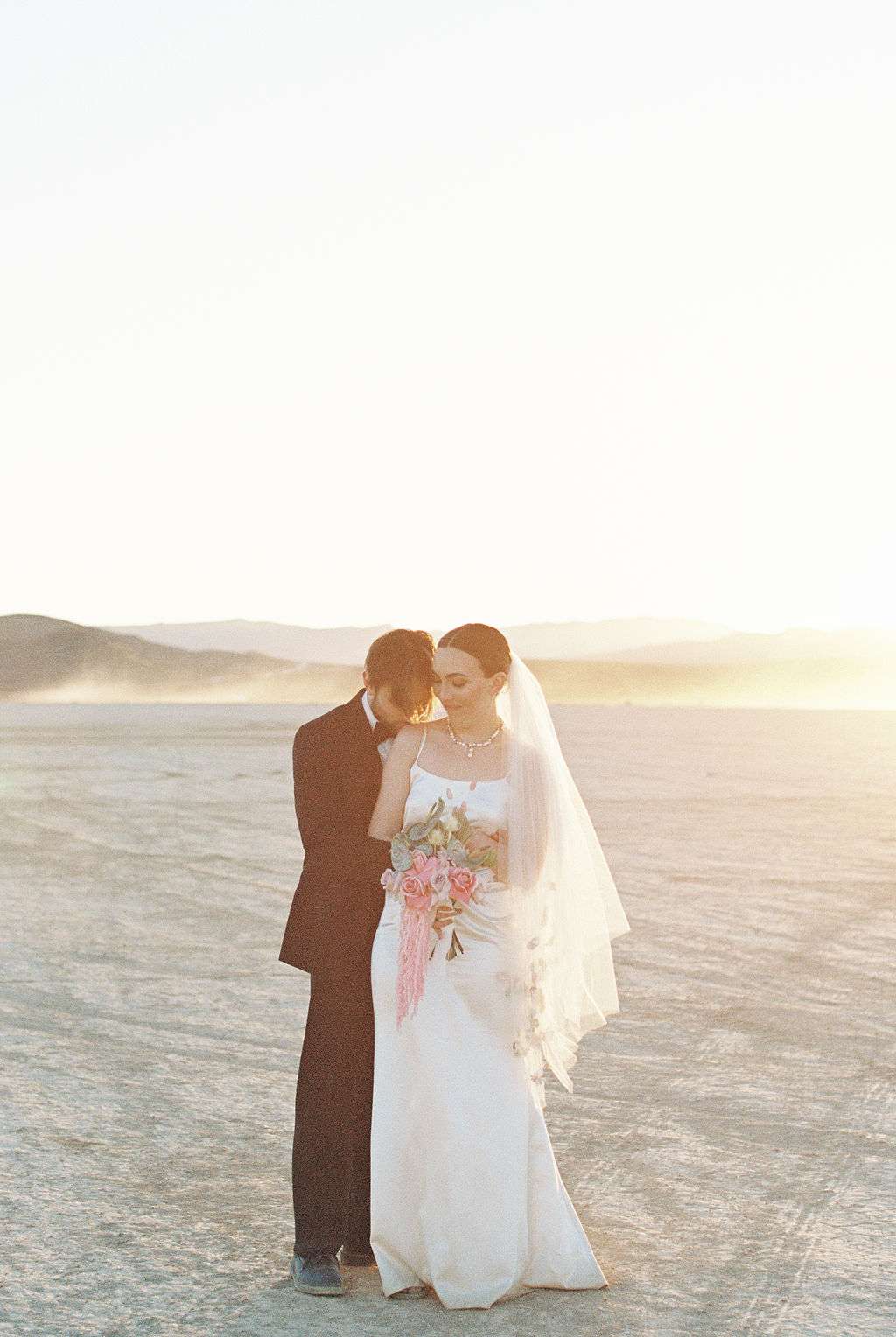 Together with 20 of their closest family and friends, Claudia and Maxime finally tied the knot in May of this year in an intimate elopement in the middle of the Las Vegas desert. "We met while I was studying in France," Claudia told us, "so the best thing about getting married was finally getting to be together after spending so long in a long distance relationship!"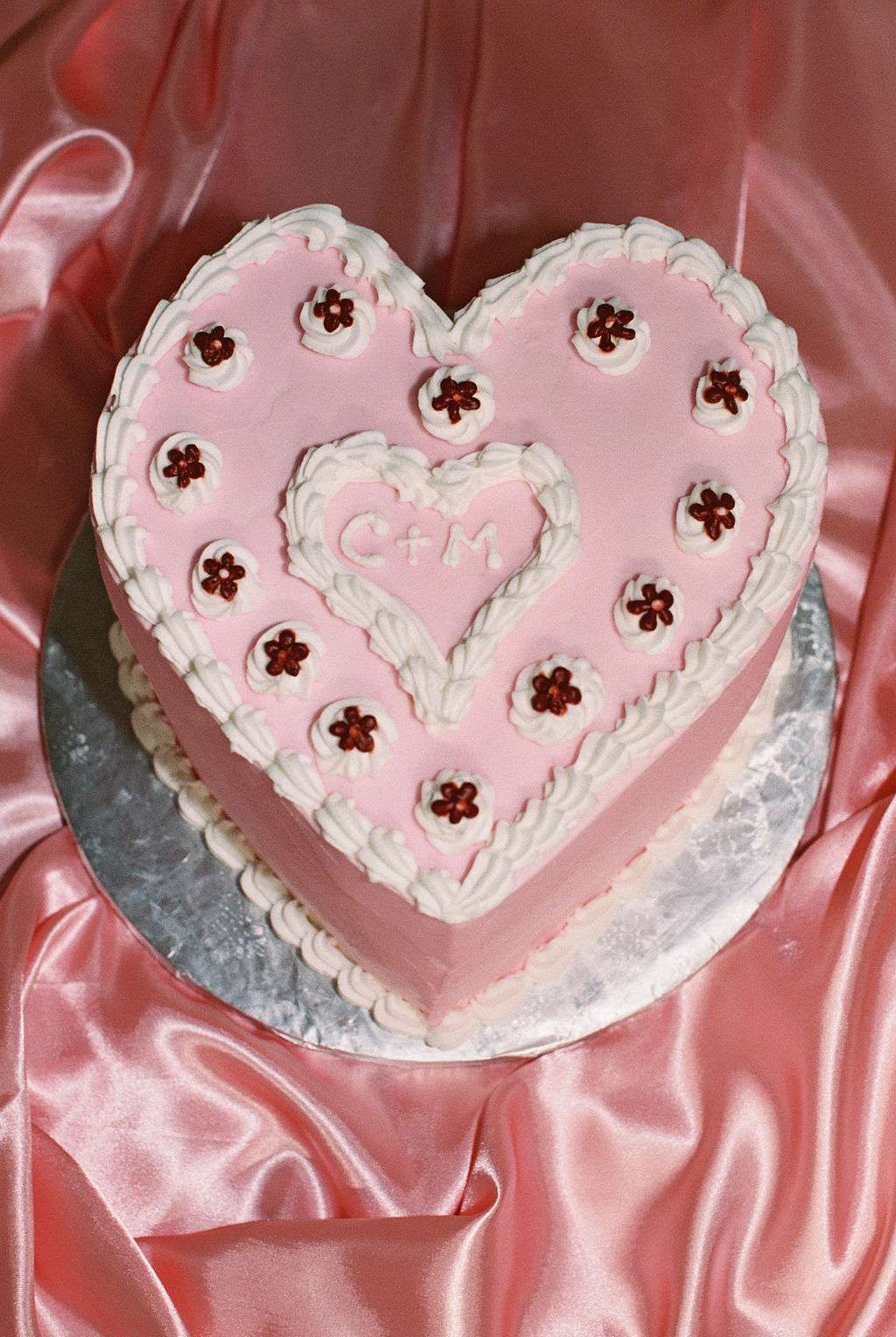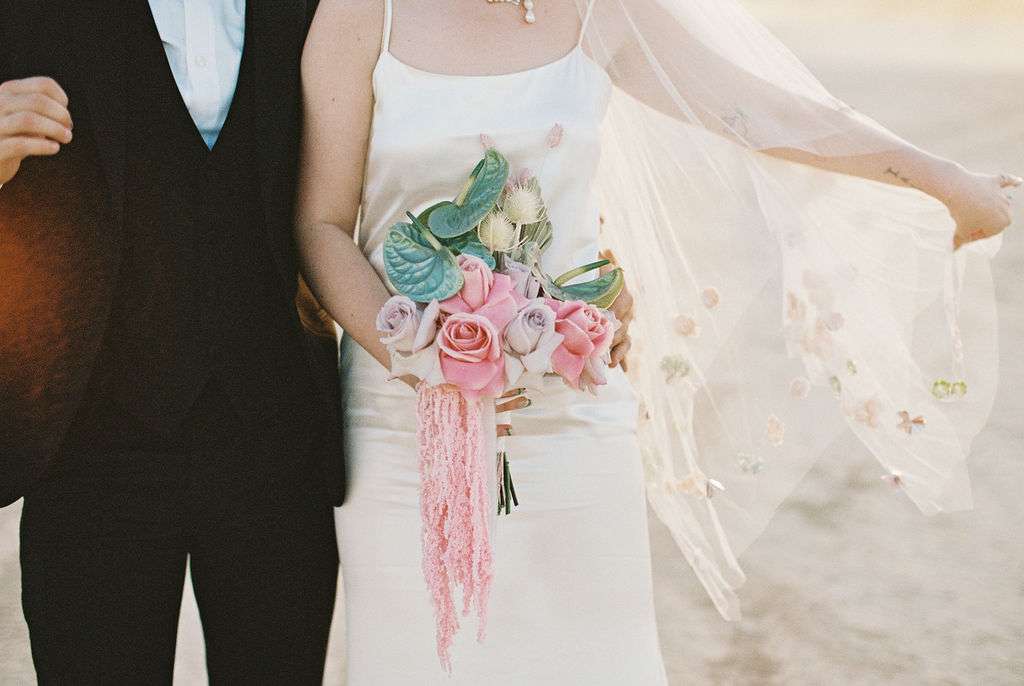 The bride's sister is a florist, so they had a jumpstart on planning the proceedings. "I've always envisioned a desert elopement-style wedding after seeing some of the amazing ones by sister works on for her business Flora Pop." Of course she provided Claudia's bouquet for the occasion, and sister also officiated proceedings too.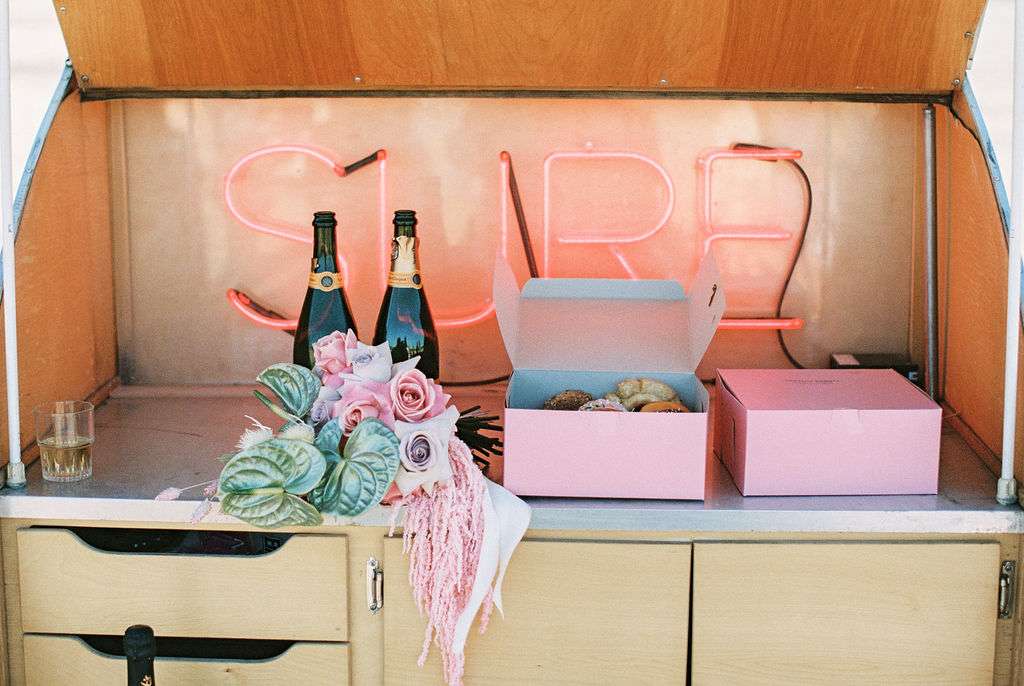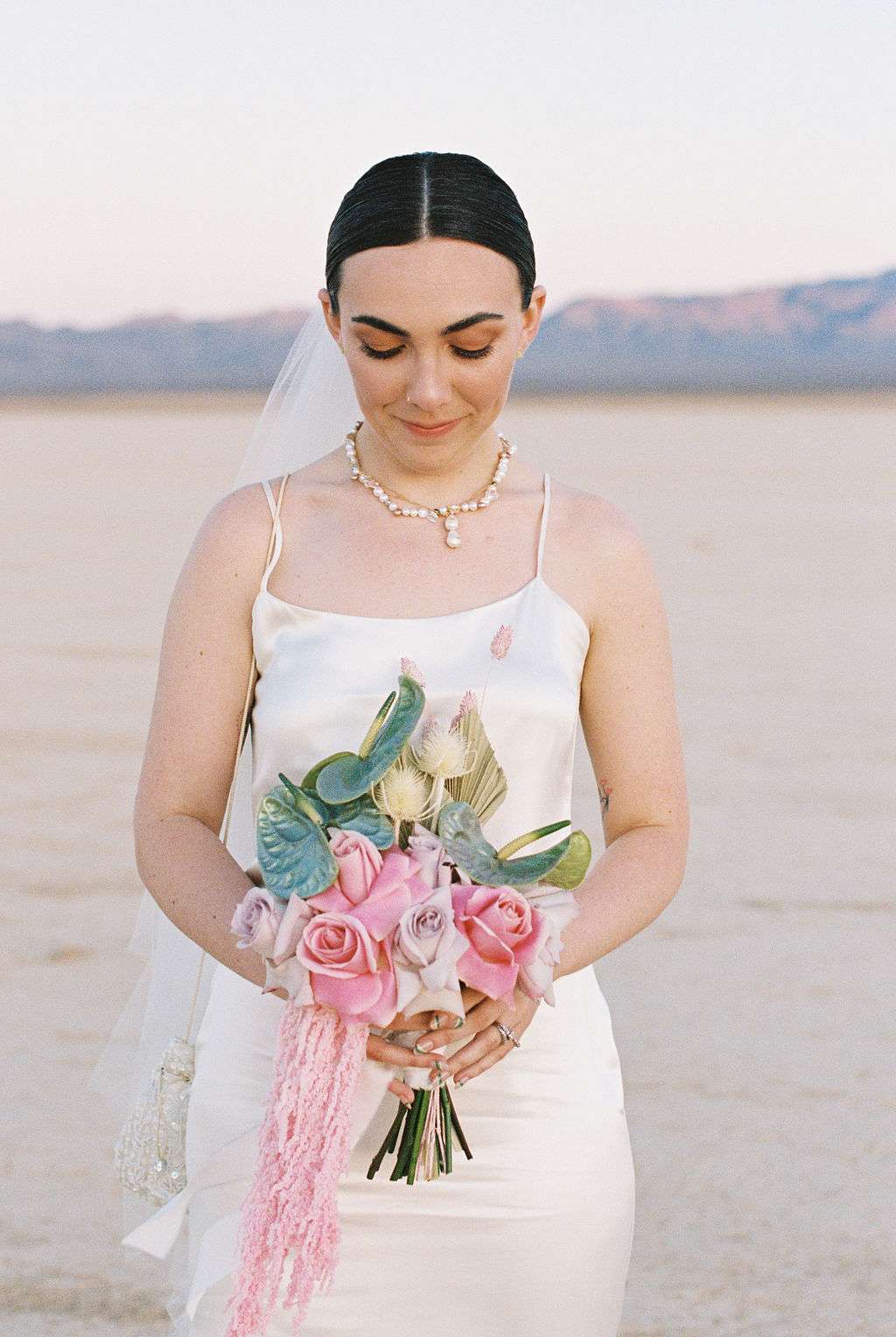 Claudia wore a dress by Reformation with Shop Peche shoes and an Ann Marie Faulkner veil. Maxime wore a Men's Wearhouse tuxedo with Dr Marten shoes.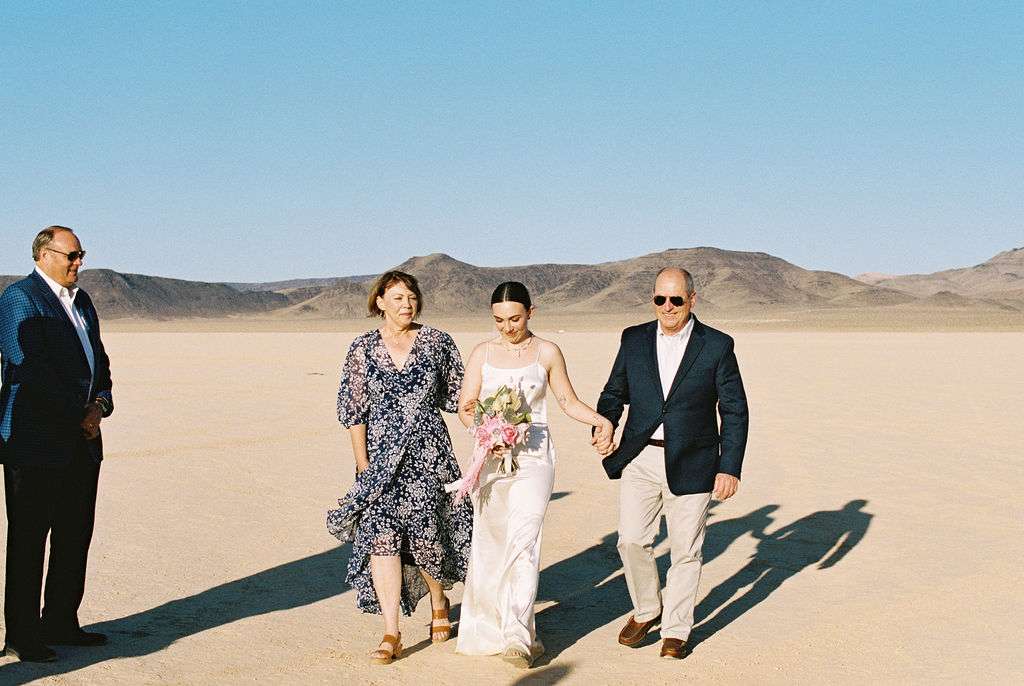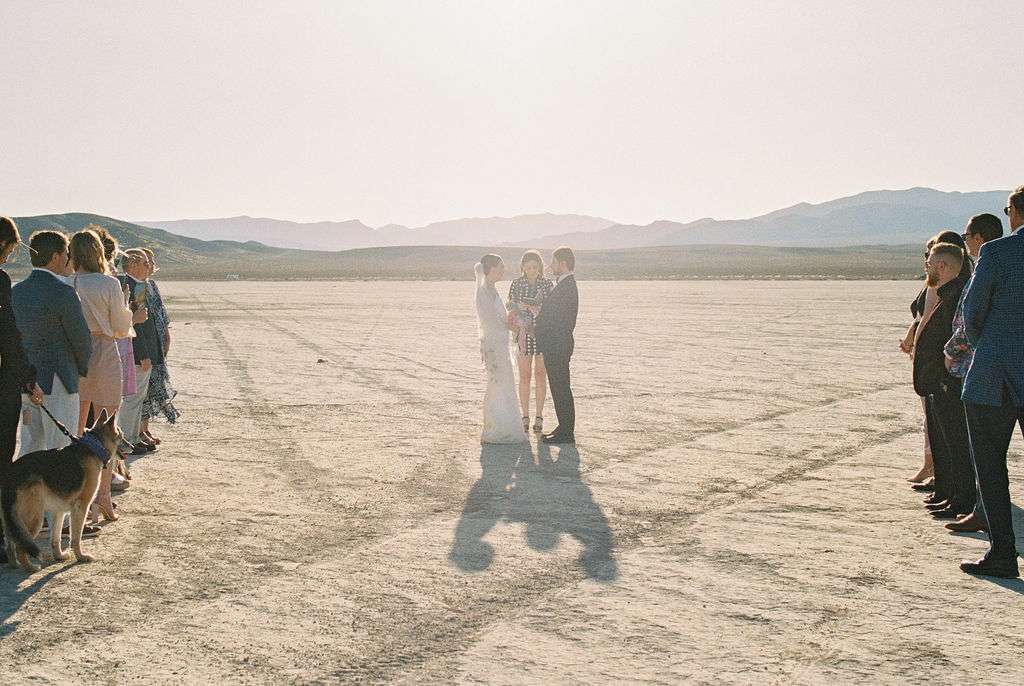 With a budget of $5,000, their biggest expense was catering – after their sunset elopement they enjoyed donuts and champagne out in the desert before heading back into the city for pizza at their favourite Yukon Pizza. They saved money by not having a huge wedding, cutting out anything that didn't feel genuine to them.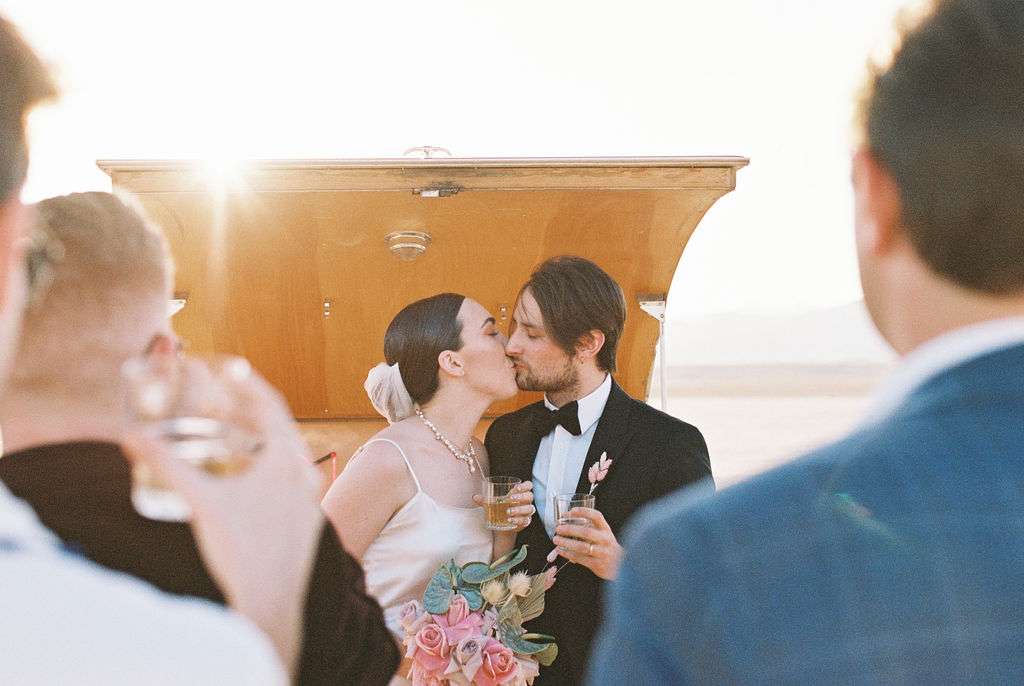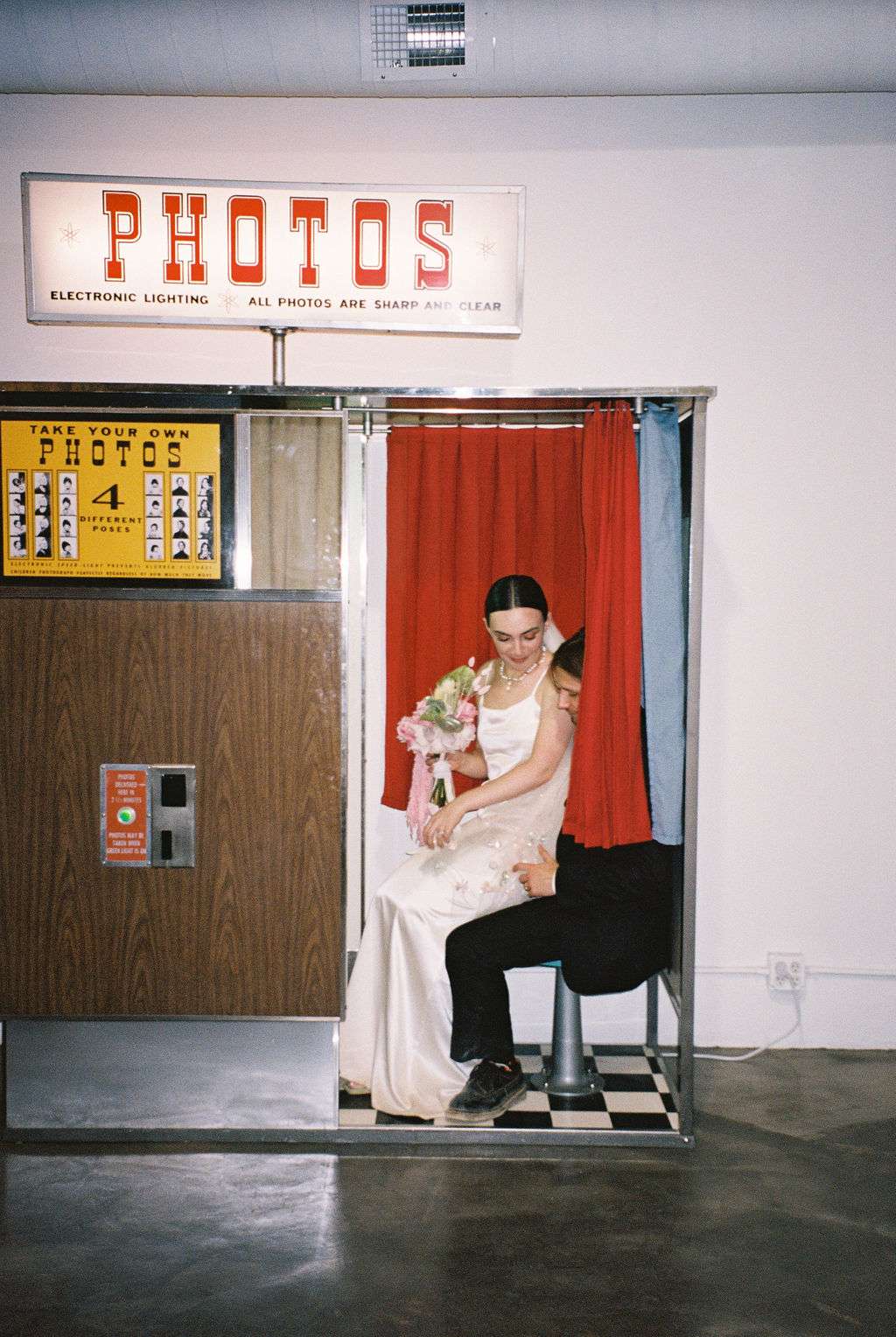 "We'd advice future couples to cut out anything that doesn't feel genuine to them, too," Claudia concluded. "It you feel like something is more about making someone else happy then it probably isn't the right choice." Amen to that!