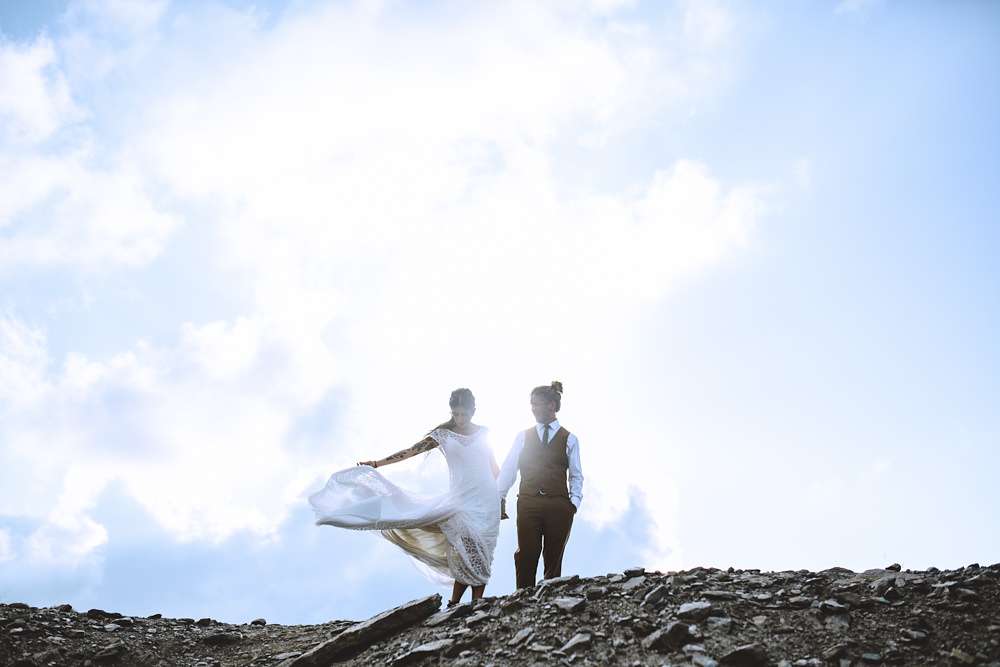 This wedding is exactly what you'd expect if two beautiful ski and snowboarding instructors met on the top of a mountain and fell in love. And that's what happened! Germán and Vero met in a cable car on a trip up to the top of the mountain, and so years later, they decided to say their I dos at the very same spot. SWOON.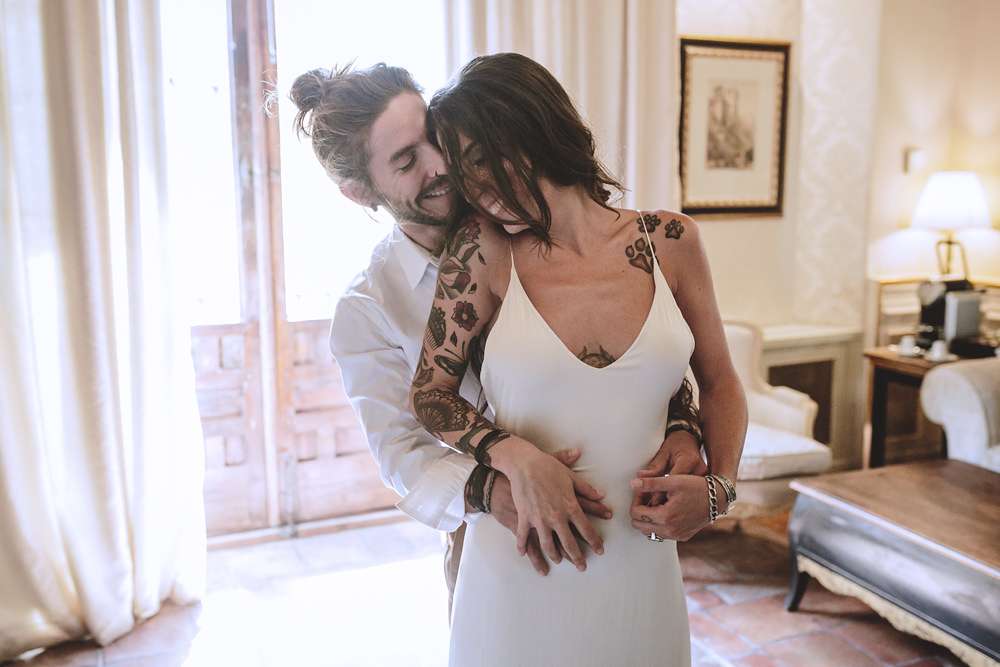 "After a while and many adventures together, distilling love and happiness without parallel, Vero declared her love to to me", Germán told us. "And we promised that our wedding would be such a wonderful adventure, and we would unite together, and surrounded by the most important guest in our day… Sierra Nevada, at 3000 metres high, where it all began."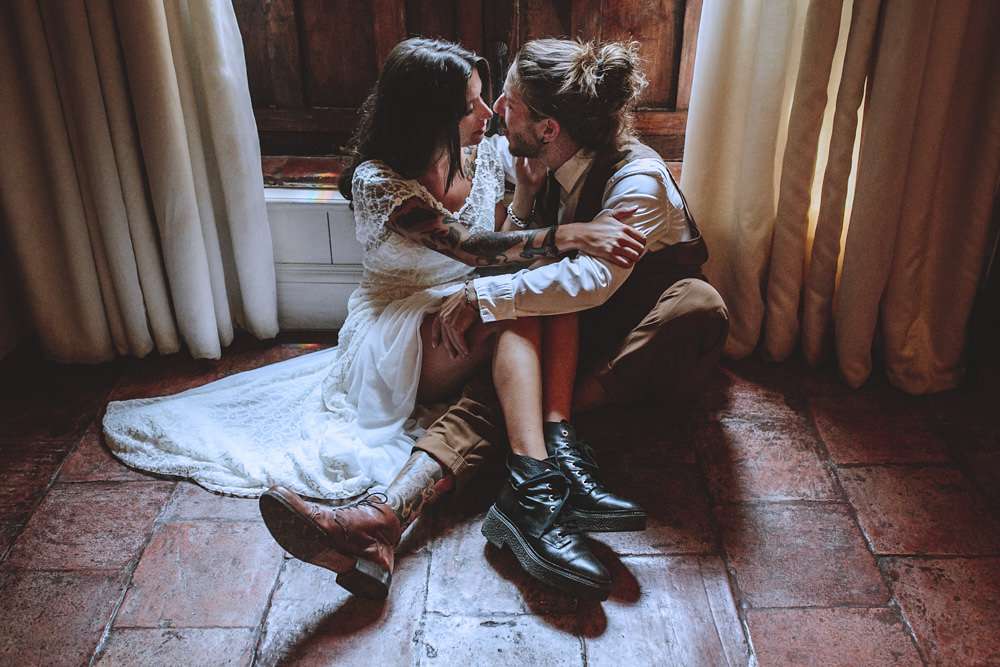 Germán and Vero describe their wedding day as "adventurous and exciting" which may be a slight understatement to be honest with you! They climbed the mountain in their formal wedding attire – Vero wore a beautiful dress by Spanish brand Otaduy, and Germán wore a brown Massimo Dutti suit – to get to their altar, marked by a gorgeous vintage-looking rug and fluffy pampas grass arrangements by El taller de la Flor. Their wedding planner, Le Cocotet, also acted as their officiant. "We were stood at that altar, surrounded by mountains, with the cold wind caressing us. It was really magical!" he remembered.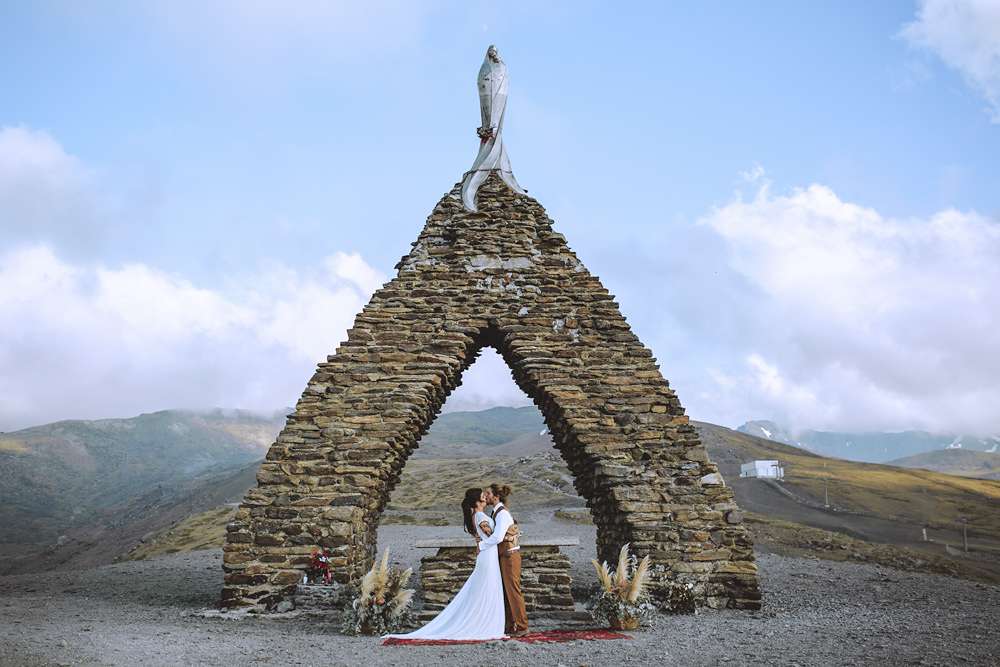 What is totally magical is looking at these photos from their photographer, Carlos Lucca, and their video from Jose Botella. I love the photos of them getting ready together and that beautifully intimate moment. Not everyone wants the getting ready shots at their wedding but if you do then this wedding is a masterclass in how to do them well!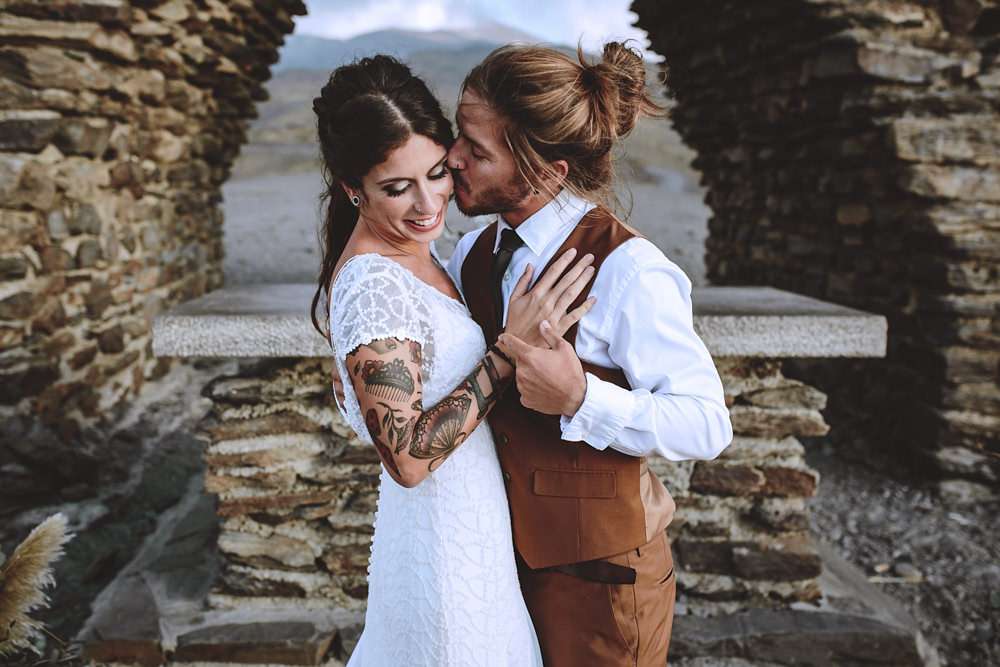 It probably goes without saying but the images of their actual elopement ceremony itself are just beyond stunning as well – you can really feel their love through the screen, can't you?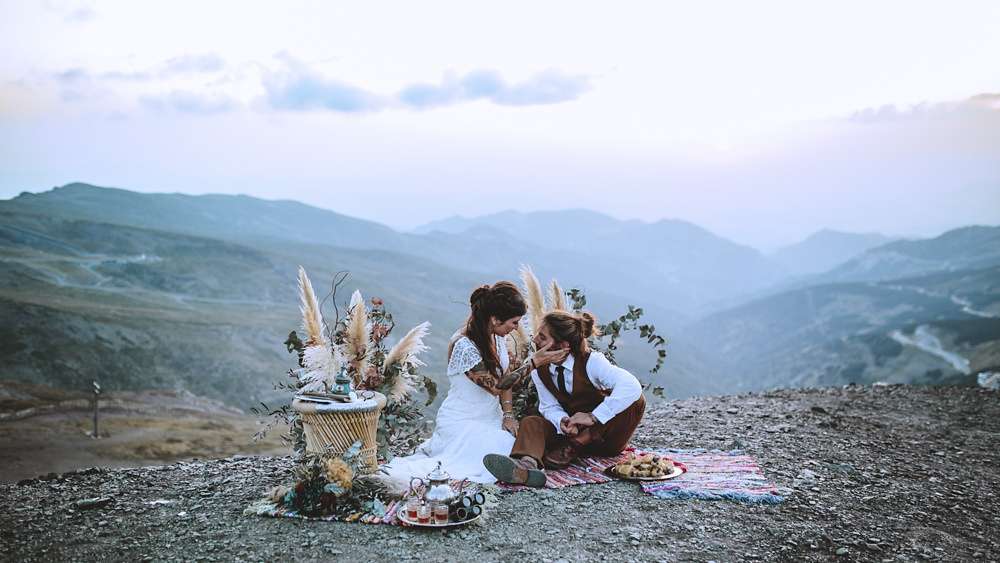 When asked for advice, Germán had this to say: "The best part of wedding planning was seeing how little by little dreams and expectations are being fulfilled, and as for the worst part – if you are accompanied by professionals, there is nothing to fear. Even if they are more expensive, it is worth the price!"
We couldn't agree more!