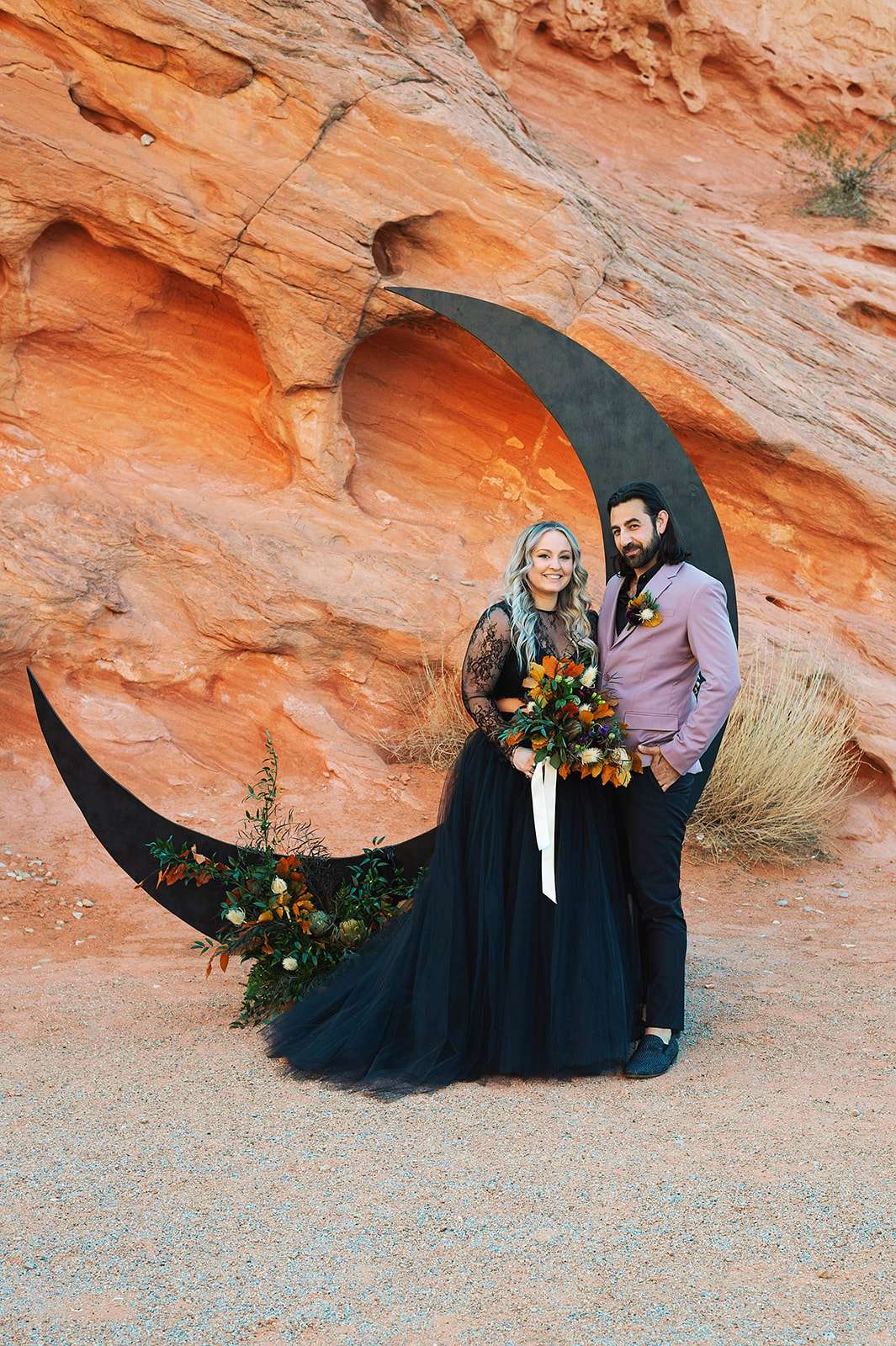 Marissa and Darren didn't want any of the 'fluff' that comes with a traditional wedding day; they just wanted to get married and focus on the two of them. The theme for their September day came naturally from their dark and edgy personal style, with help from Cactus and Lace to take their ideas and apply them to the Valley of Fire location the couple chose for their big day.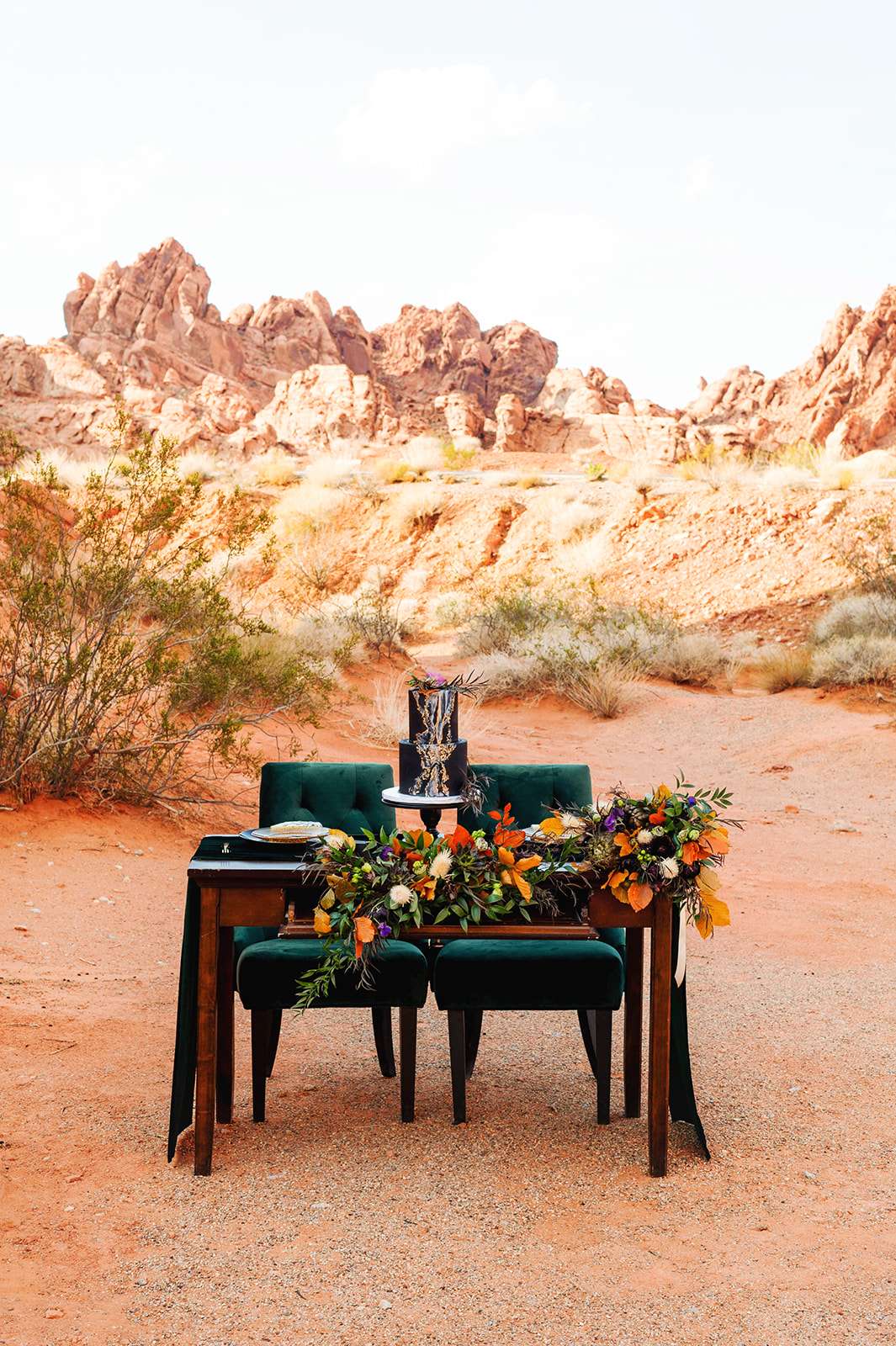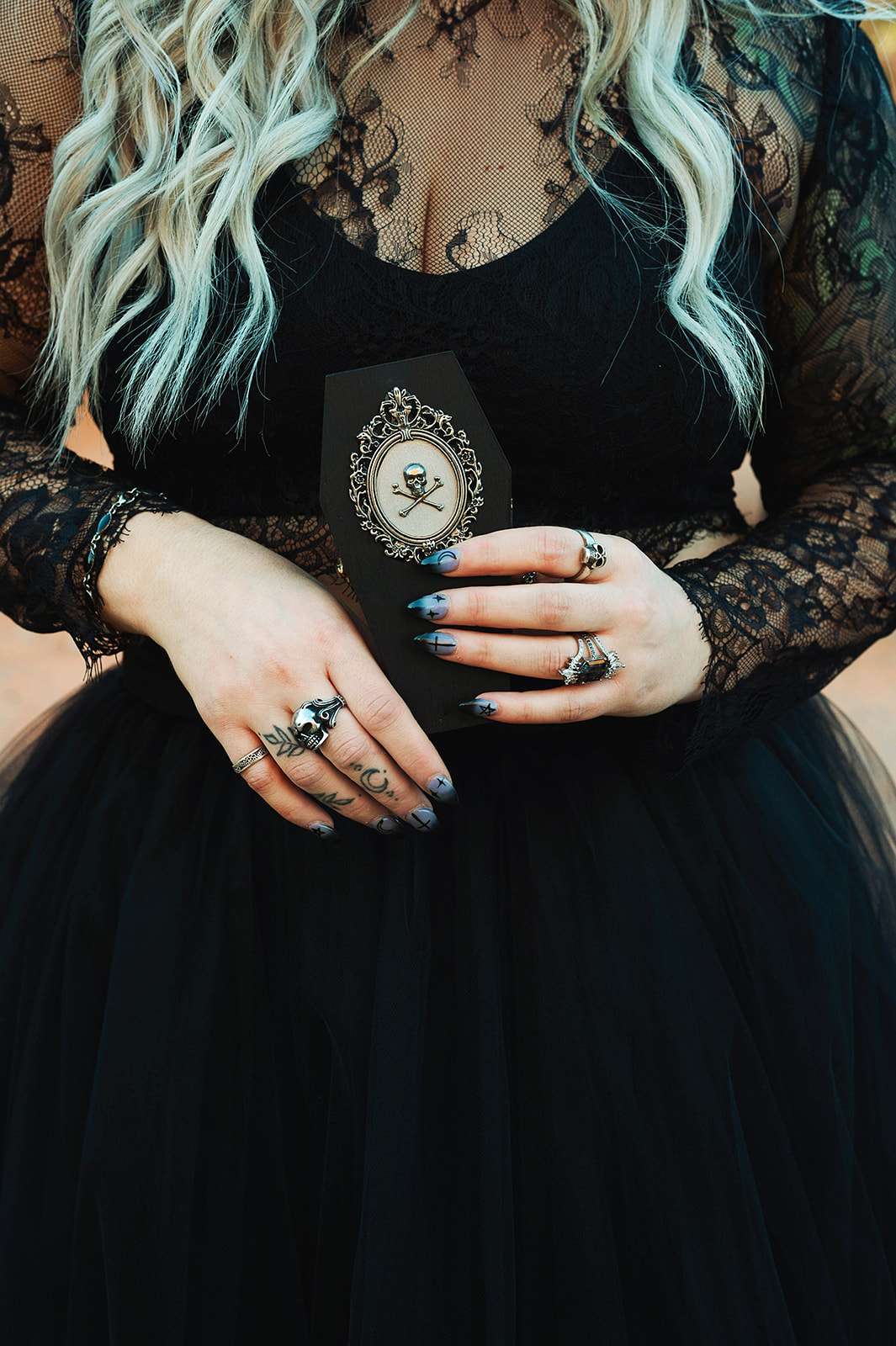 They had just 10 guests in attendance and skipped out on having a traditional wedding shower, reception, and bridal parties. Therefore they were able to keep to their $5,000 budget for their day, excluding flights and guest accommodation. Marissa cites hiring wedding planners as the best decision she made for their day. "During the months leading up to the wedding, people would always ask us "how's wedding planning?!" and my answer was always that I literally have done nothing! We bought our outfits and booked fights & hotels. Everything else was taken care of by Cactus and Lace. I had absolutely zero stress throughout the whole thing!"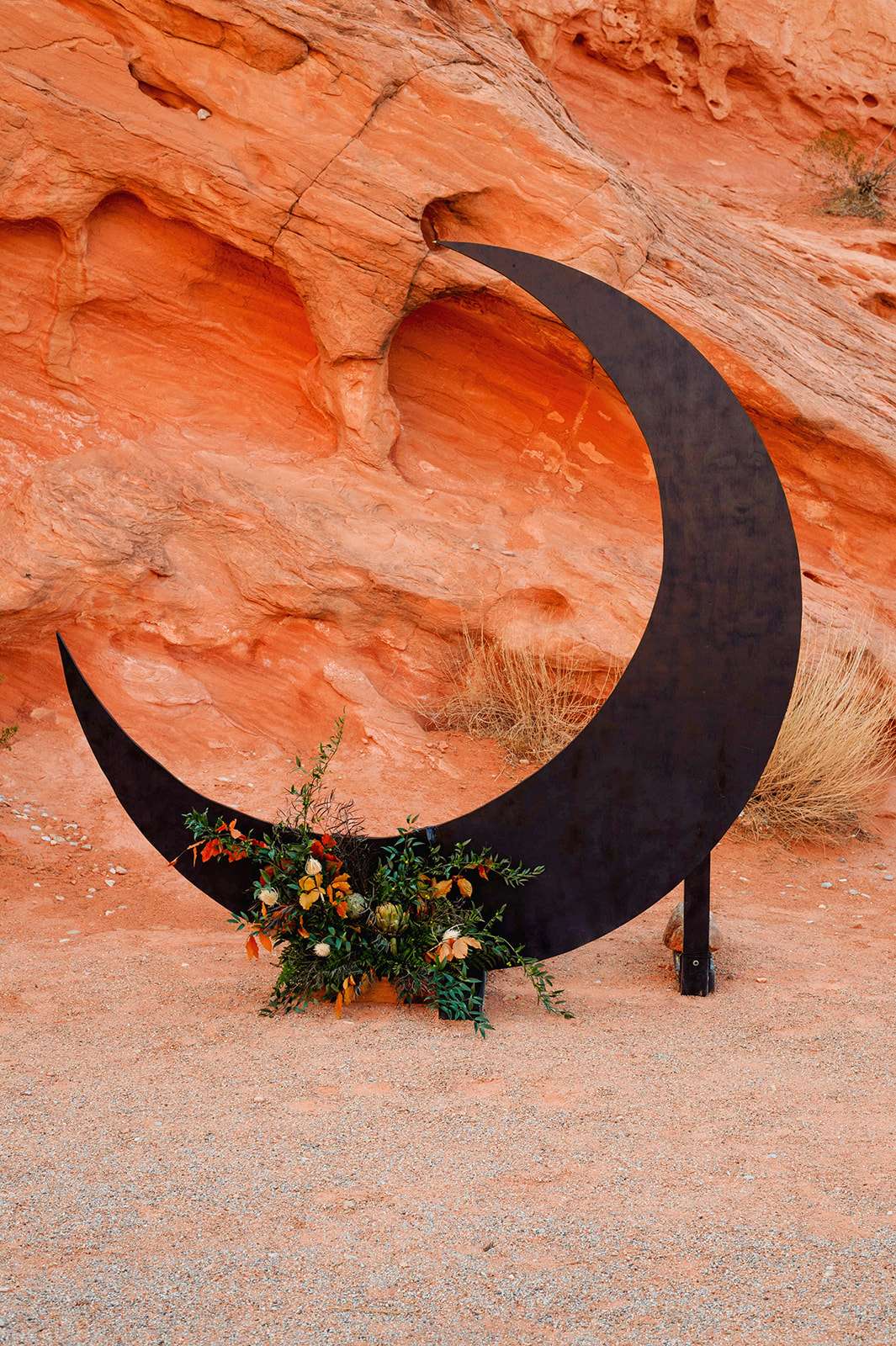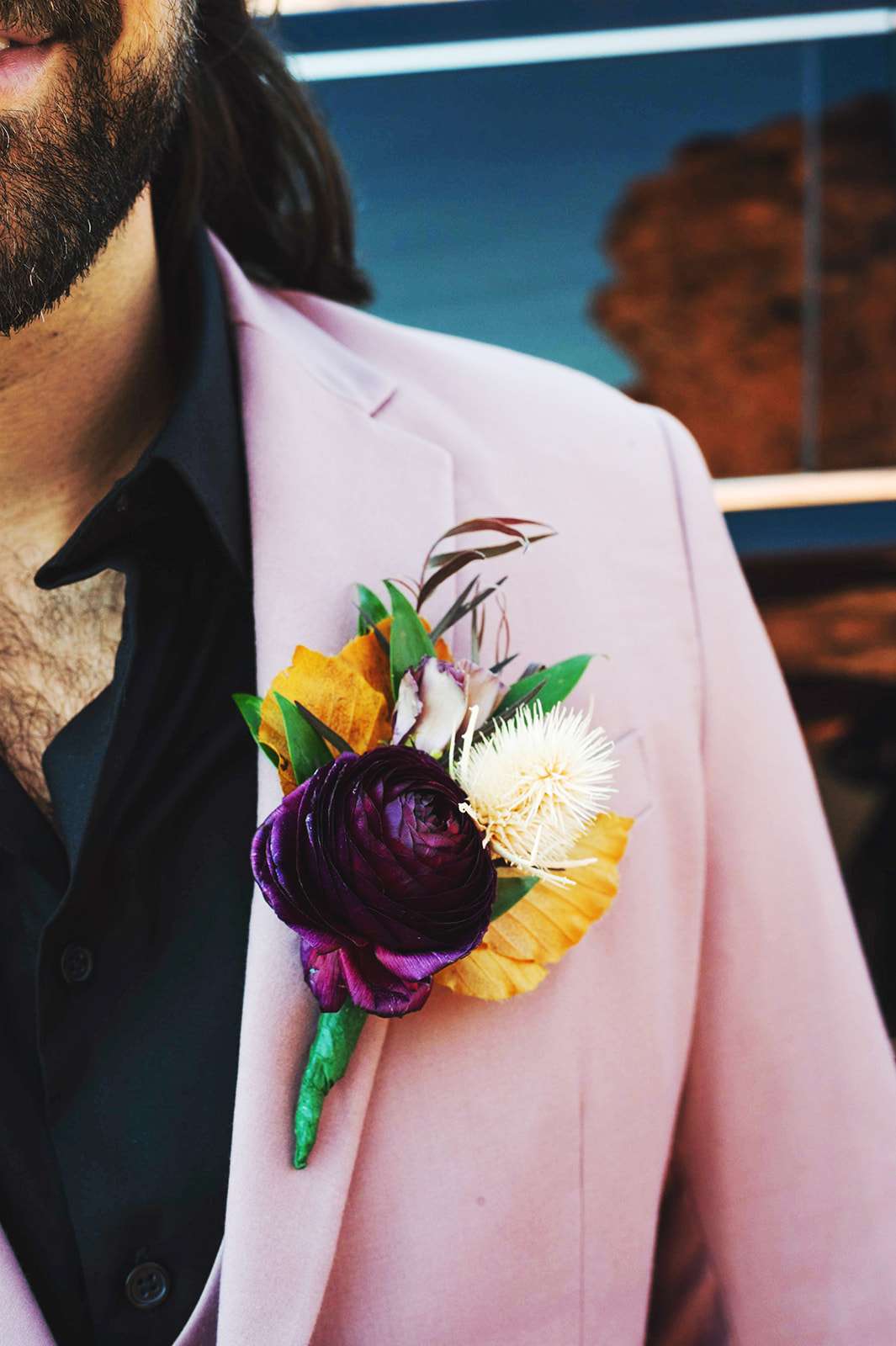 Having travelled to Las Vegas in the past to see 311, they chose to walk down the aisle to Two Drops in the Ocean by the band as they are both huge fans and love the lyrics to the song. The couple chose to have classic vows as neither are religious and they wanted to keep things simple. "A particularly special moment was when Darren's brother Dino gave his toast. Darren's other brother, Anthony, passed away from cancer the year before and Darren lost his mom to cancer when he was young. Dino's toast was a great moment to remember those family members. It was the only point during the day where I felt myself tear up! So special." After the ceremony, Billy Idol's White Wedding played as they love a good '80s dance moment.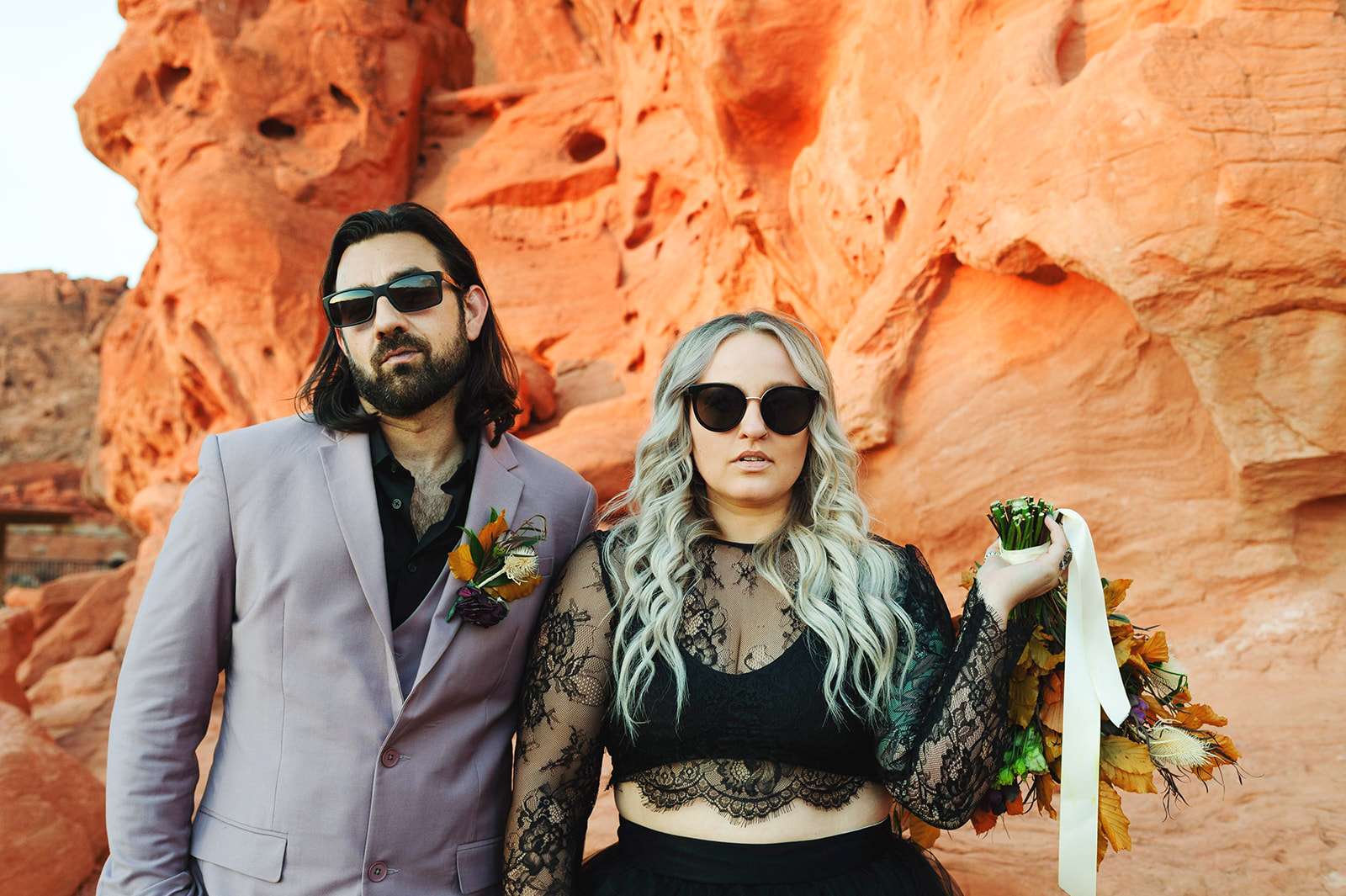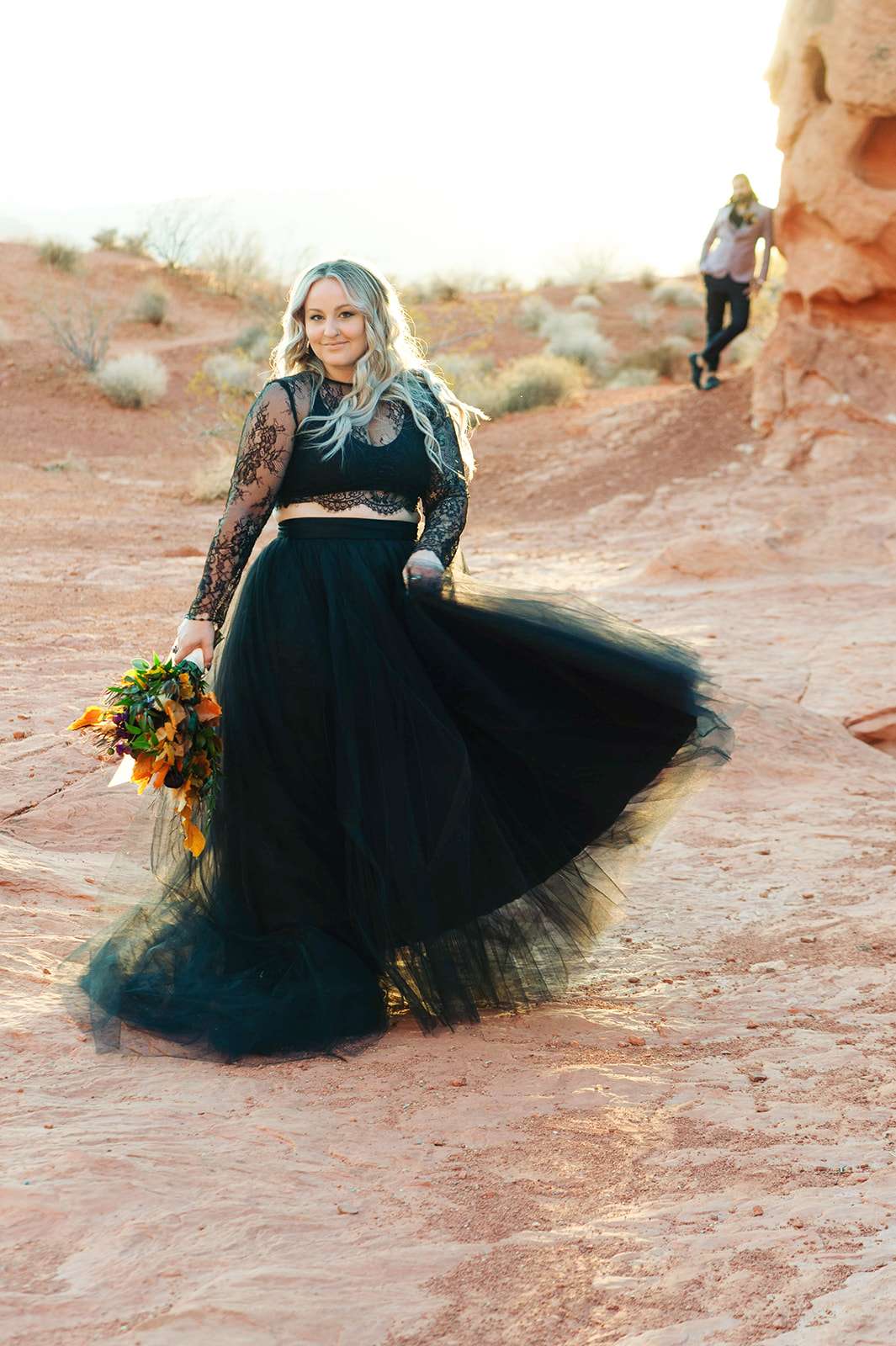 Marissa's favourite part of the day was taking their portraits after the ceremony. "It was fun to just be together with Darren and have so many special photos of our time right after we were married." Darren's favourite part of the day was just being out in the desert, just the two of them, and being able to share that moment together.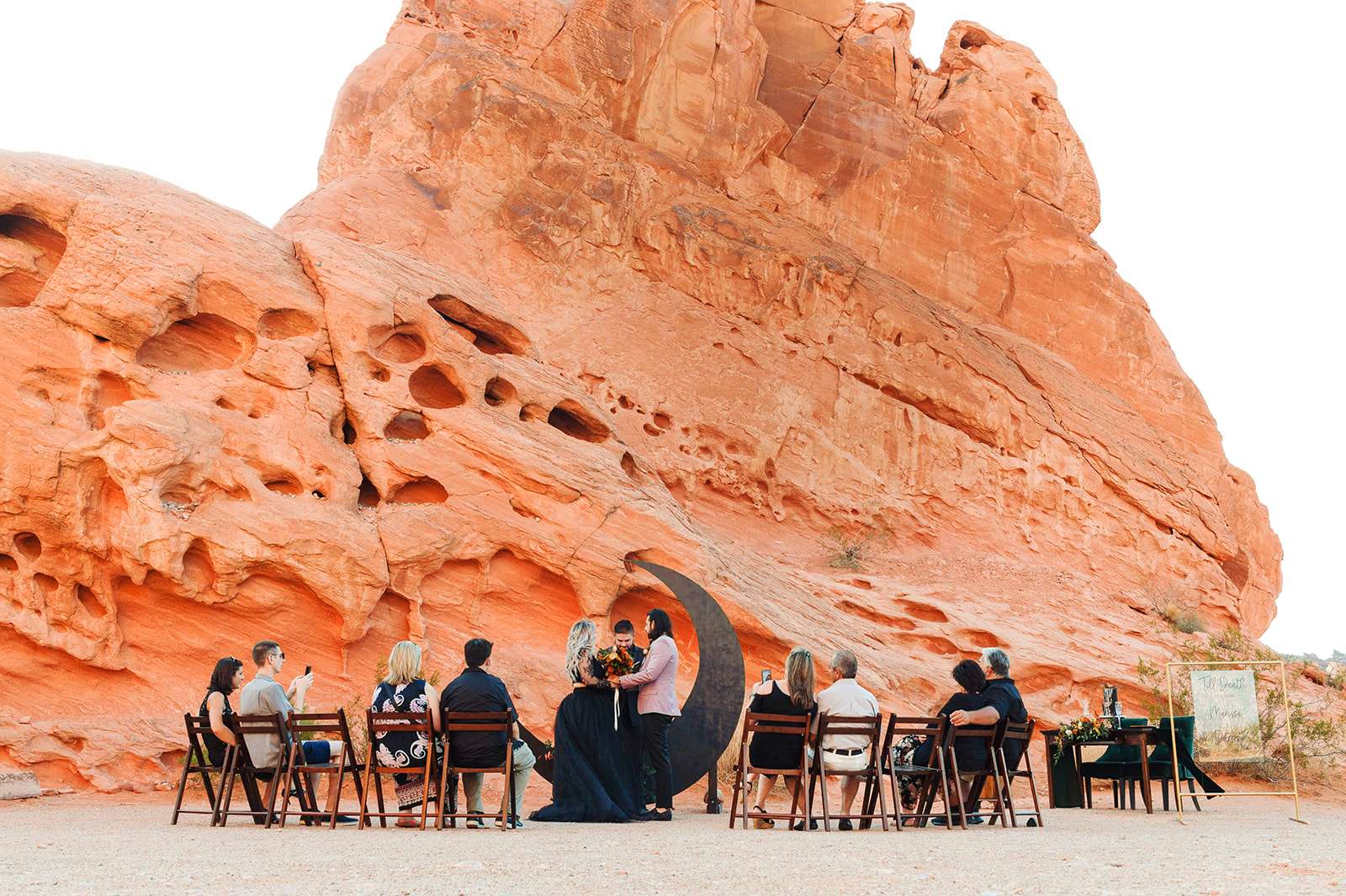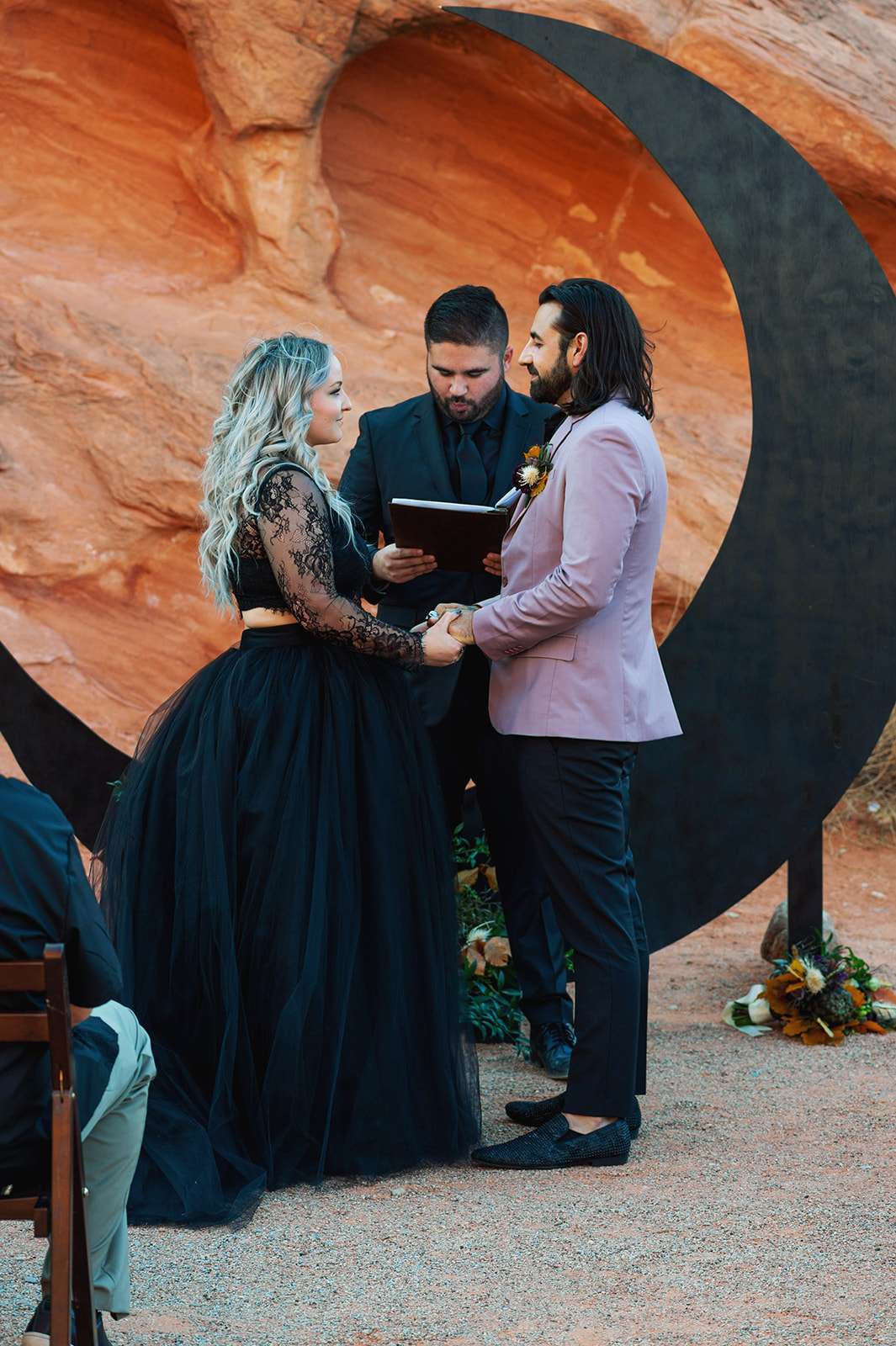 Having a small wedding saved so much money for the couple, and despite hiring Cactus and Lace being their biggest expense, as it included so many elements – ceremony, planning, decor and photography, the couple think it was well worth the cost. "Don't plan your wedding to please other people," Marissa advises. "and hire Cactus and Lace so you don't have to worry about anything!"