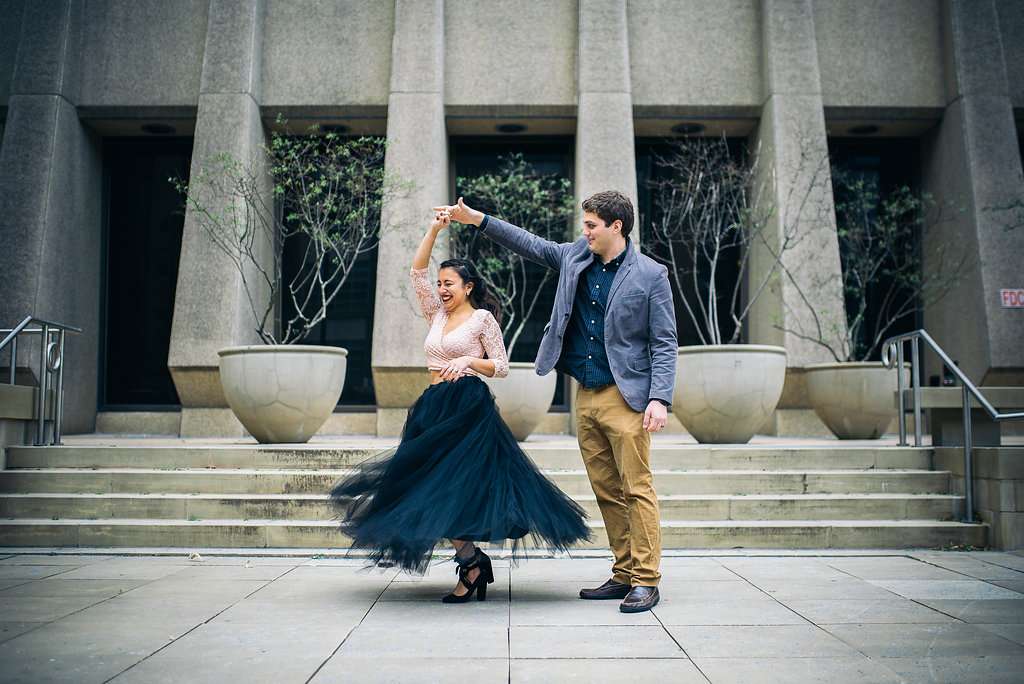 Paola and Ben wanted their wedding to be as intimate and relaxed as possible. By keeping the guest list low, doing DIY projects, enlisting the help of family and friends and not renting a reception venue they also only spent $250!
They further kept their costs down by having having their ceremony at a courthouse. "We didn't really plan anything for our ceremony, instead we just tried to go with the flow as much as possible," began Paola. "Going into it Ben was afraid that our ceremony with a judge wasn't going to be as special, but we both actually got pretty emotional. The judge also happened to be an old family friend which was a funny coincidence! We were able to have our whole family sit in the room to witness and take as many pictures as they wanted."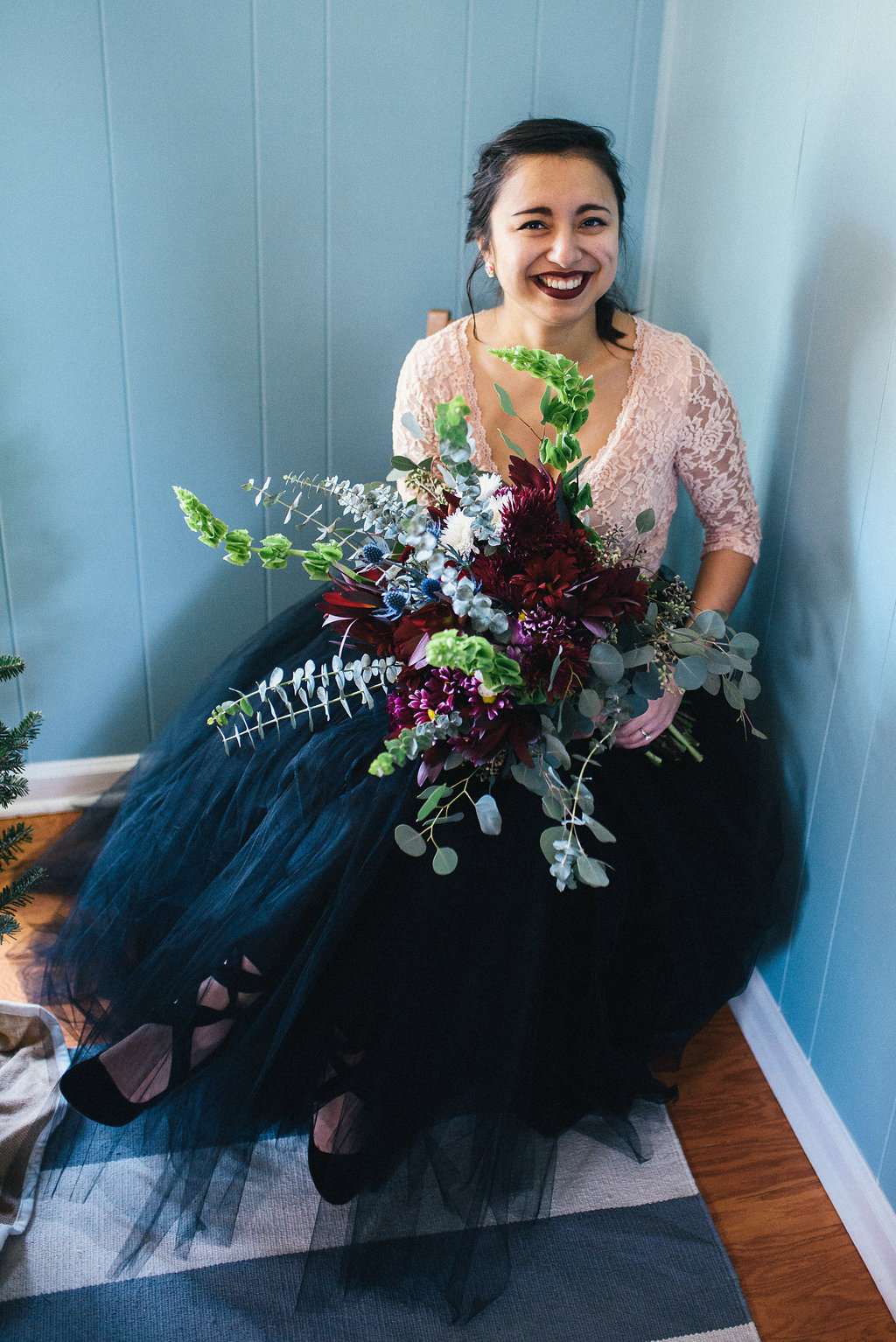 The bride put her own outfit together from a Halloween costume! "Although we were keeping costs down and trying to keep the day as intimate as possible, I still wanted a dress that would make me stand out at the courthouse", she said. "My skirt was a part of a Halloween costume so it was on sale and my best friend, Jessica, did the alterations and added the tulle to to make it as poofy as I wanted it to be. My top was from Forever 21.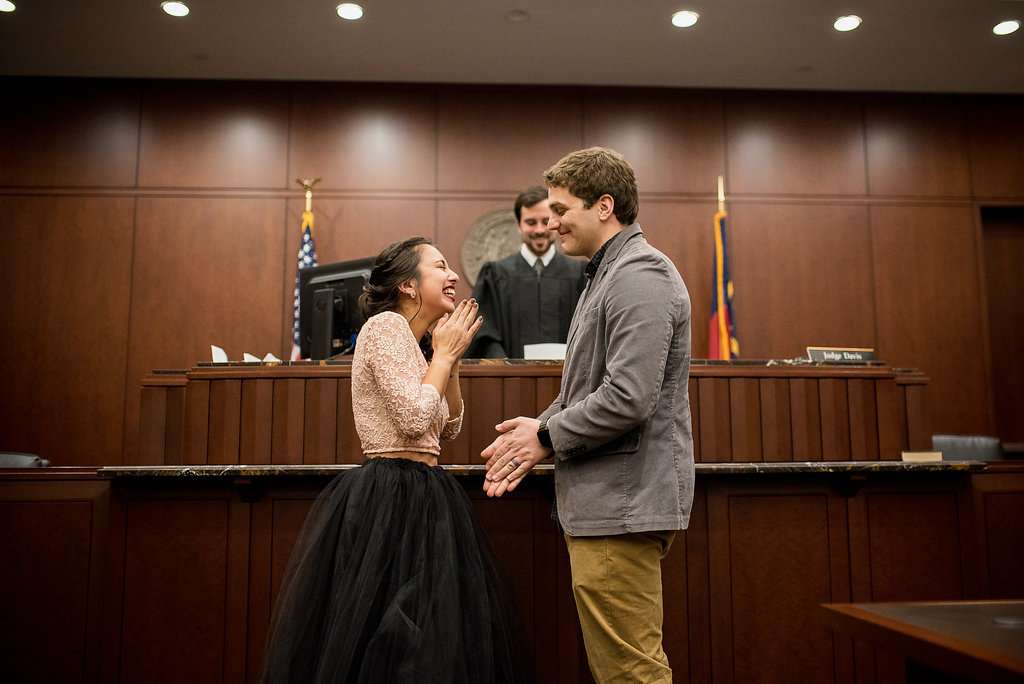 The couple saved a lot of money by not hiring a reception venue and instead just having their guests meet them at a bar and then go back to their house. "After the ceremony, we just asked our friends to meet us at a club called Ruby Deluxe to celebrate with us. We also saved money on photography as our pictures were taken by my best friend, Jessica Fowler, who owns Three Region Photography. We bought the flowers from Wholefoods and Trader Joe's and put them together ourselves. Jessica's mother also made our wedding cake because she happened to be taking a class, and my mother-in-law embroidered two bandannas for our cats to wear which said 'Best Cat' and 'Cat of Honor'!"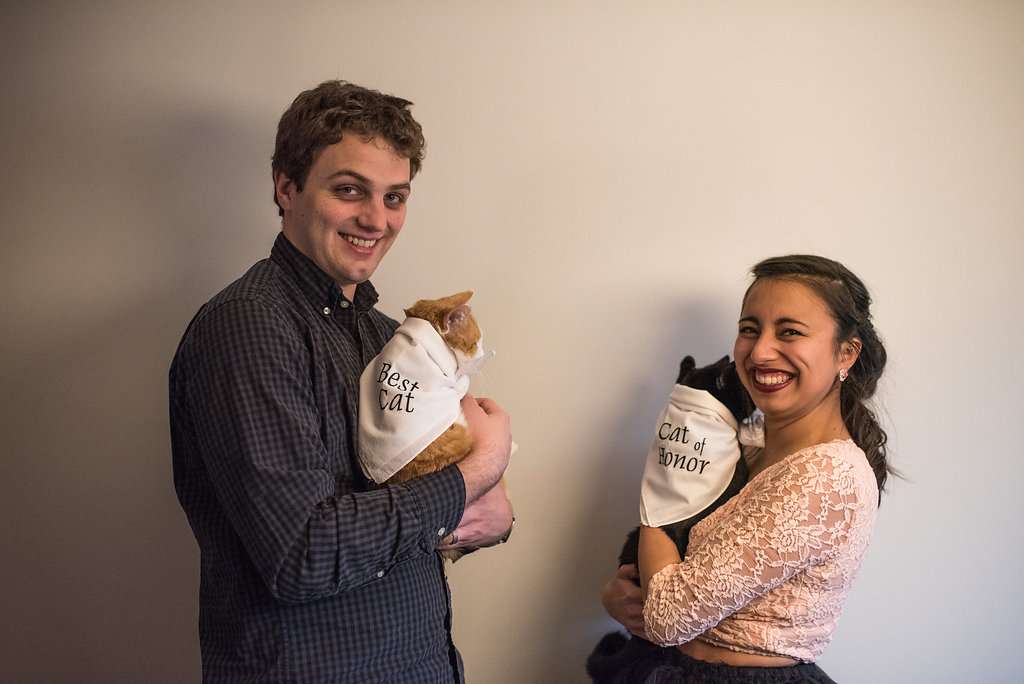 "The whole day was our favourite part!" she concluded. "It came together so well that we really couldn't complain about anything. However, the worst thing about planning our wedding was deciding to have such a small wedding. This was the hardest and worst thing because we couldn't have all of our friends at the ceremony. Our advice to future brides and grooms is don't stress the little stuff. It all comes together in the end!"