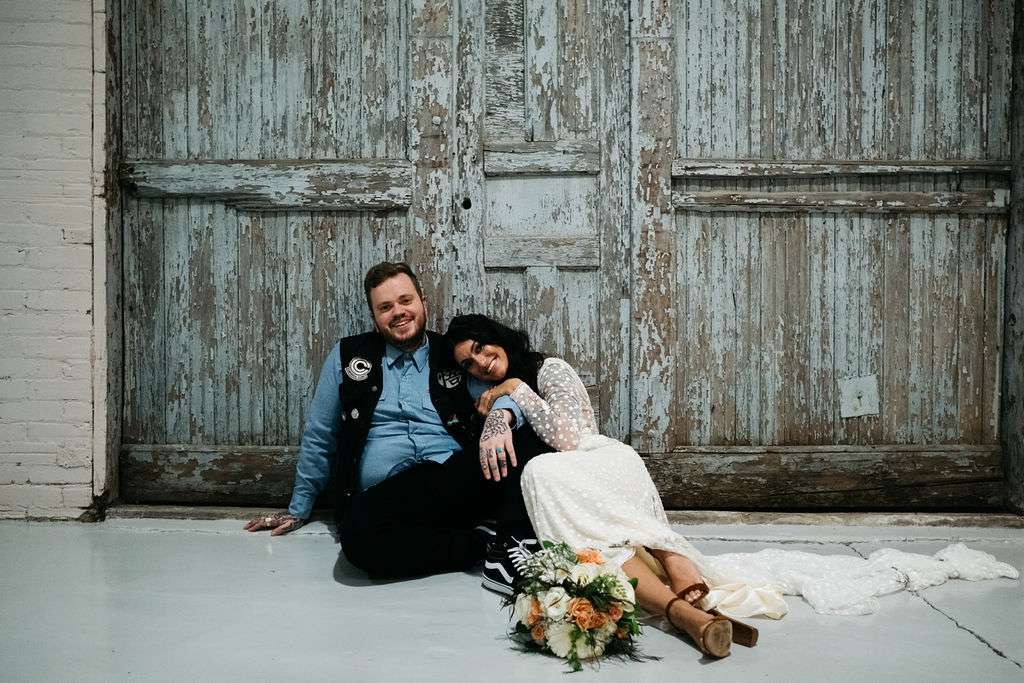 If you weren't expecting to see a wedding today where the bride looks like a straight-up SUPERMODEL then, dear reader, you were very wrong. There is something so magically simple yet bad-freakin'-ass about this wedding. Chloe and CJ didn't go overboard on the extras or the details, the little touches were minimal but the perfect amount of edgy and personalised. I mean they created custom enamel pins for their wedding favours for goodness sake. ALL the wedding goals coming at ya…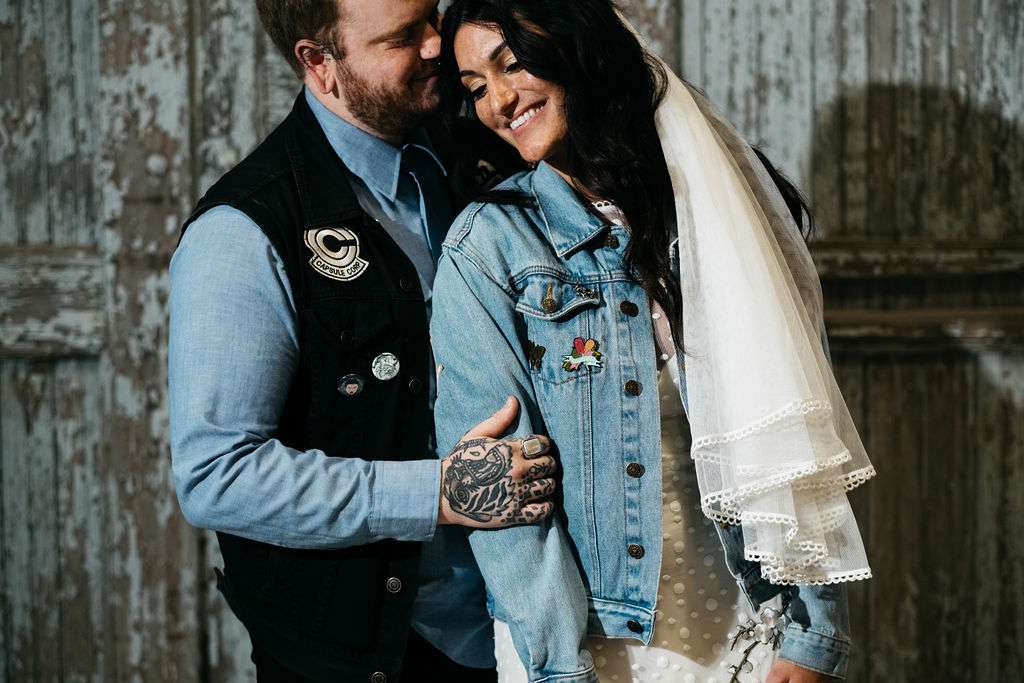 They were married in October at Growing Hope Market Place. a farmer's market in Ypsilanti, Michigan, while a restaurant across the street was transformed into the perfect spot for the reception. "I have always been a fan of Rock n Roll Bride and good old fashioned staying true to ourselves", began Chloe. "All the kick ass couples you feature inspired us! Seeing other couples pave the way gave us the push we needed to really make our wedding feel like it was for US and not the guests."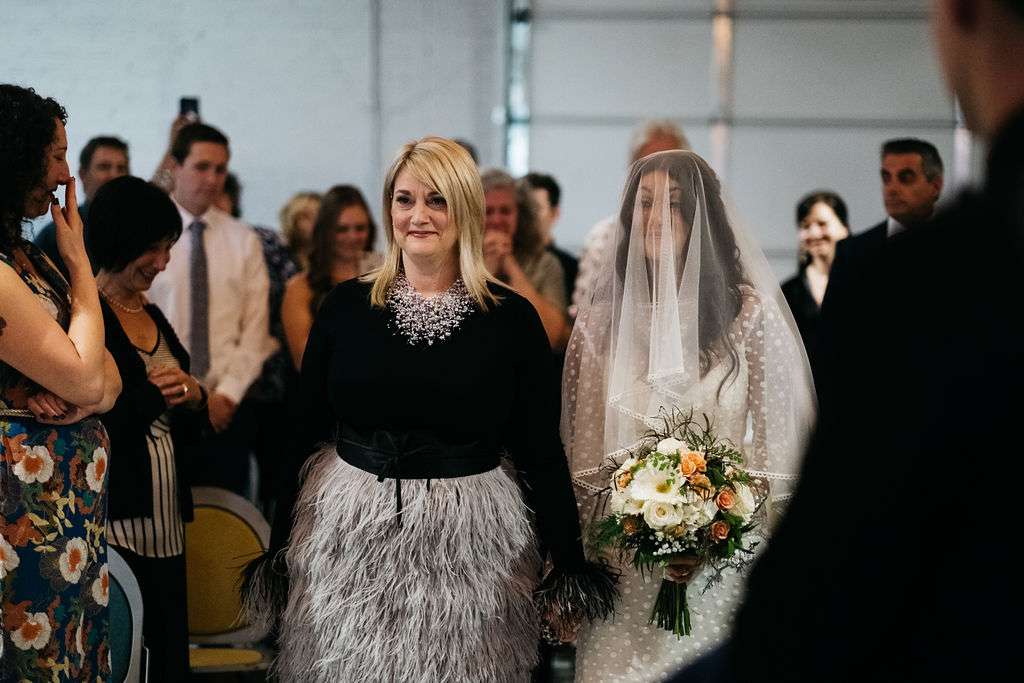 "We wanted our wedding to feel authentic and raw. We wrote our own vows and truly said what we wanted to say. I found so many 'rules' online when I was writing mine that just didn't sit well with me. I wanted to be funny and talk to CJ, not a room full of people. I started with a little back story on how we were in the beginning and then I made a list of things I love about CJ, followed by a list of promises. Some things on the list were 'I love the way your butt cheeks glow in the dark' (CJ has yet to get his booty tattooed), 'I promise to be the best mum to all of the cool five year olds we adopt' and 'I promise to only make you watch all nine seasons The Office 1000 more times'. It felt good to be honest and to not care what our guests thought about my offbeat vows."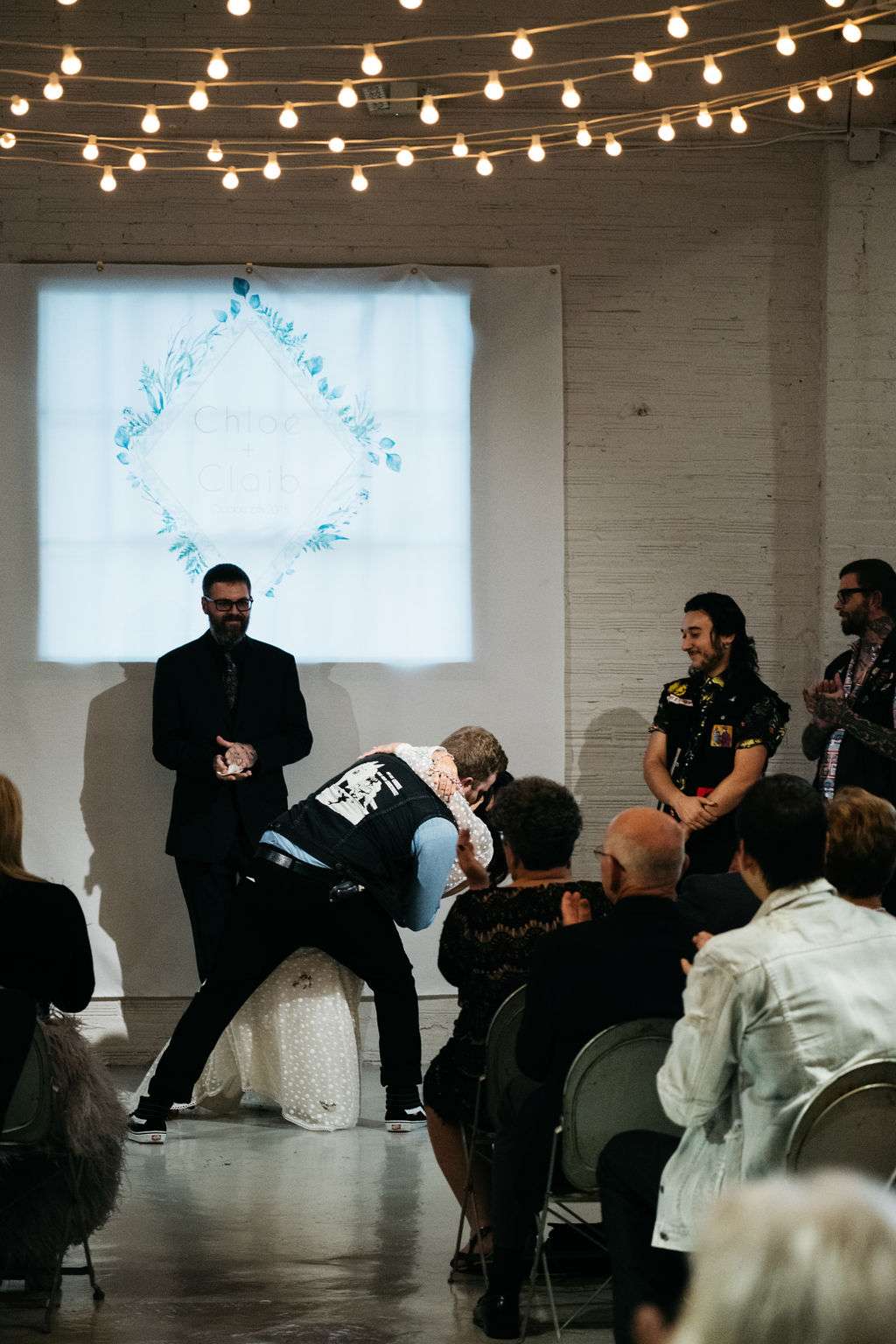 Both the bride and groom also really wanted to be comfortable on their day, and to wear and act however they felt best! The bride looked vibrant and bad ass in her polka dot embroidered dress and his distressed black denim vest. The bridal party rocked their eclectic self-selected attire featuring florals, honeycombs, lobsters, some Budweiser logos and one epic sequin jumpsuit!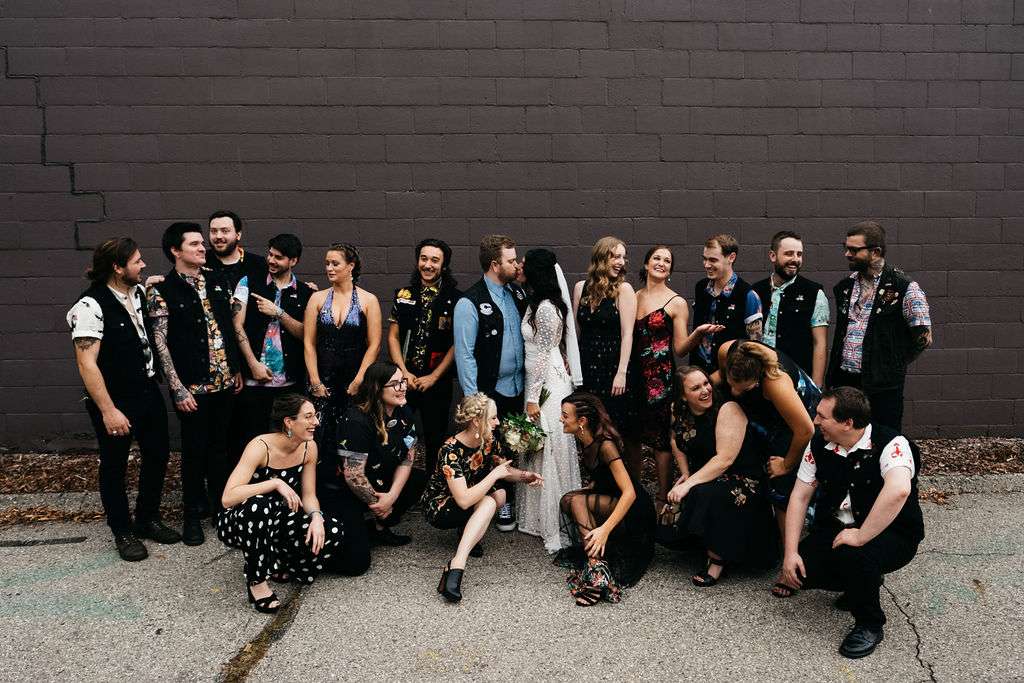 The groom explains, "I found the ability to be unique by wearing the clothes that I wear every day, it made me feel good and made me feel like myself. That was what was most important to me for our wedding was that we both got to feel how we wanted to feel."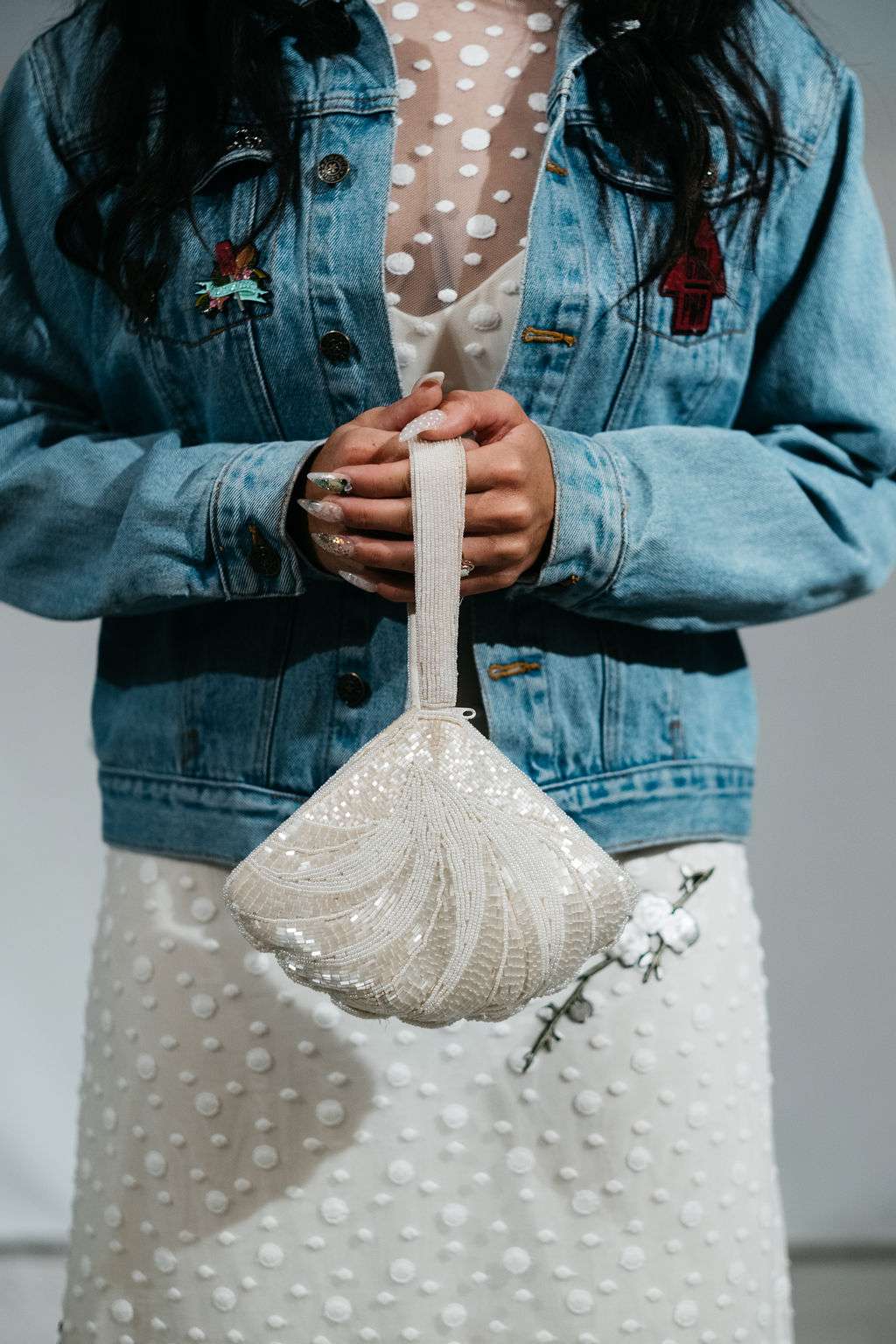 The bride walked down the aisle with her mum to Van Morrison's Sweet Thing, it was a very special moment. "As soon as I entered the hall, despite being veiled, I started crying", she explained. "The sight of all of our loved ones was so overwhelming. The ceremony feels like a big blur at this point.. but I know I kissed CJ the second I was near him! I don't think I have ever been so present in a moment. It was marvellous!"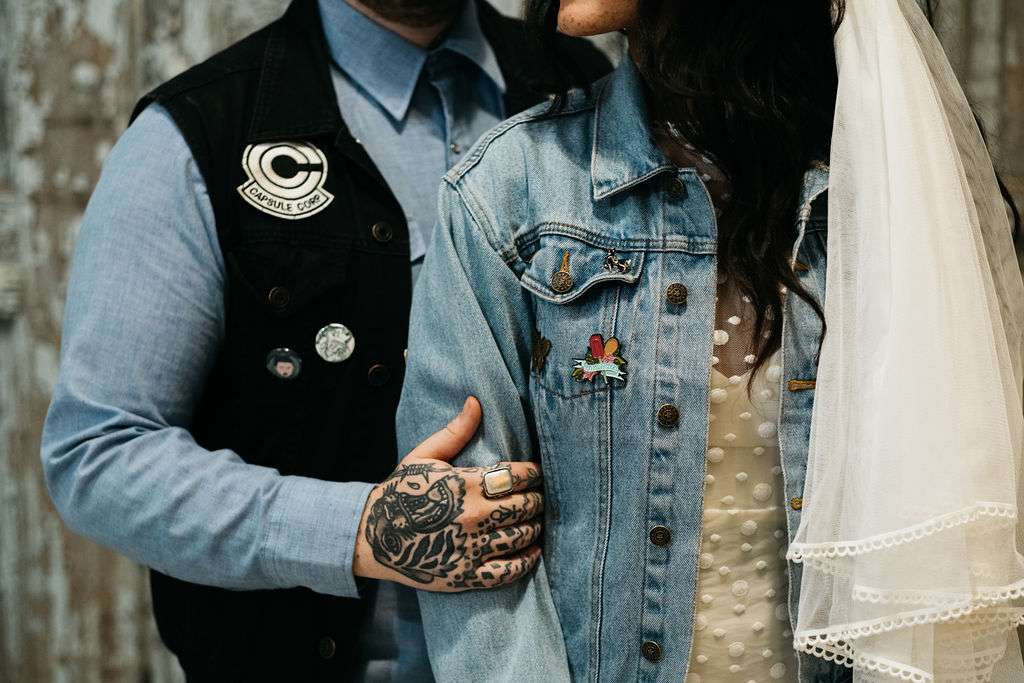 Although they spent more than double the budget they initially set, both Chloe and CJ agree that it was the most perfect day. They were surprisingly thrifty by not having things like centrepieces and extra decorations, the bridesmaid wore their own chose of outfits and they didn't carry bouquets. However the real budget killer was feeding everyone.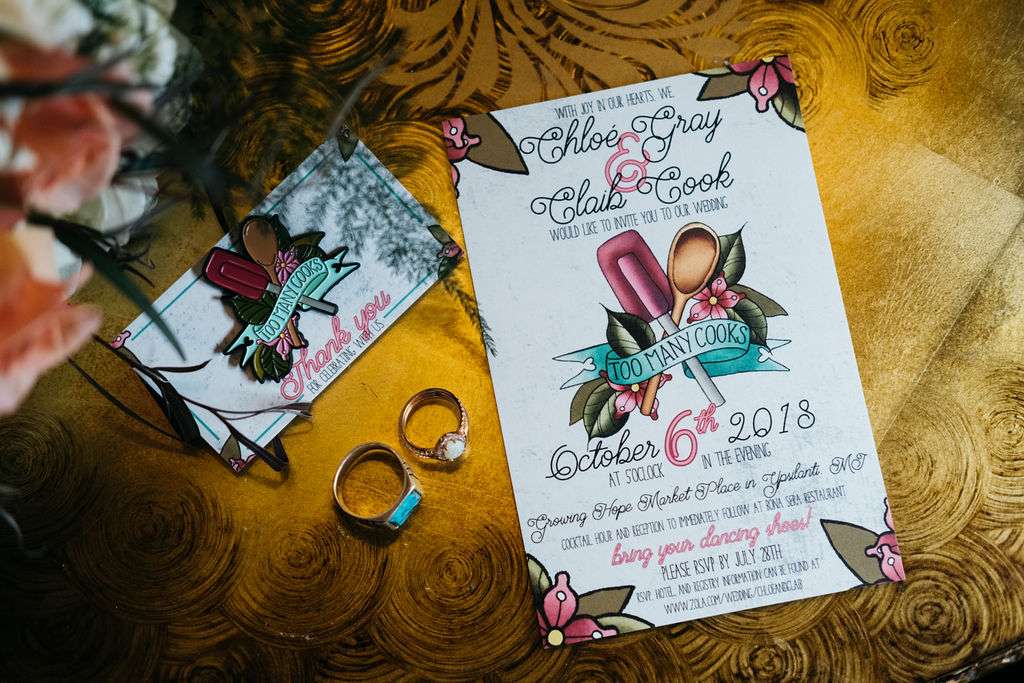 "The reception hire and food bill came to nearly $18,000 which was more than we originally planned to spend IN TOTAL. We thought it would be closer to $10k but we've learnt that weddings will suck you dry! We are not high maintenance people. We had affordable outfits, no centrepieces or flowers… but man, did we still go $20k over budget! The most expensive thing about our wedding was the reception and menu. We were hit with some bills that we were not expecting so watch out! Our day was beautiful but no way could we have pulled off these bills without the help of our families."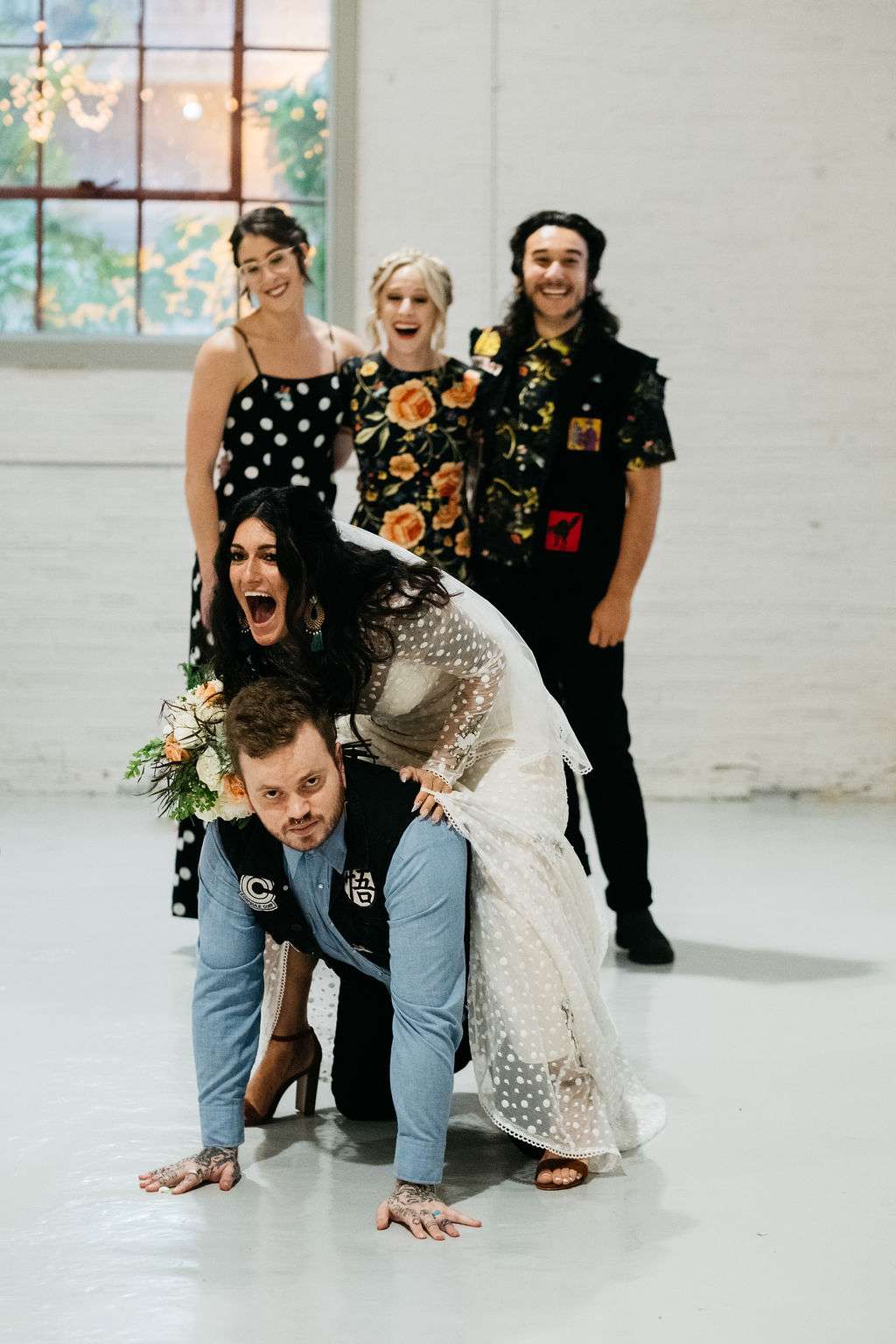 "Our advice to other couples would be stay together, split the work and don't be too prideful to ask for help", they concluded. "Protect yourselves and your loved ones. Weddings are a beautiful thing with so much love and care but they also come with expectations. People expect a lot from you as the couple and you will expect a lot from them. It will feel like the whole world is either with you or against you as you work through the struggles. Just remember that all the little things wont matter when you get up there and get to kiss the love of your life. OUR WEDDING WAS BEAUTIFUL AND PERFECT. This is the memory we carry now, let the bullshit go!"