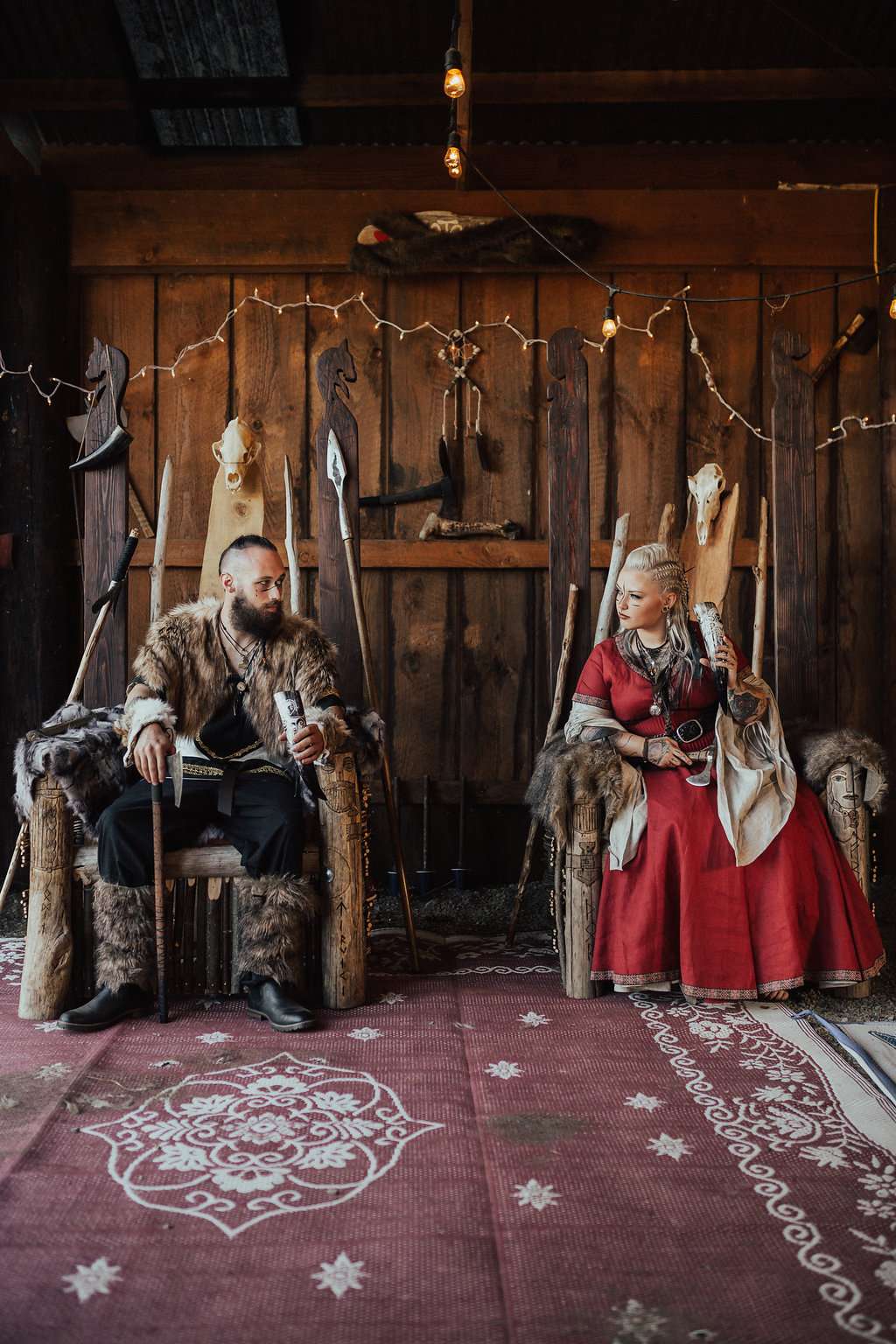 I am probably the only person I know not totally watching Game of Thrones but after hearing almost everyone I know raving about it, I'm determined to find some time to give it a go!  I know 99% of the population are all-out obsessed right now, so when Danielle and Donovan's VIKING THEMED WEDDING landed in my inbox I knew I had to share it immediately! The best part of the whole thing? They pulled the entire wedding off for just $6000!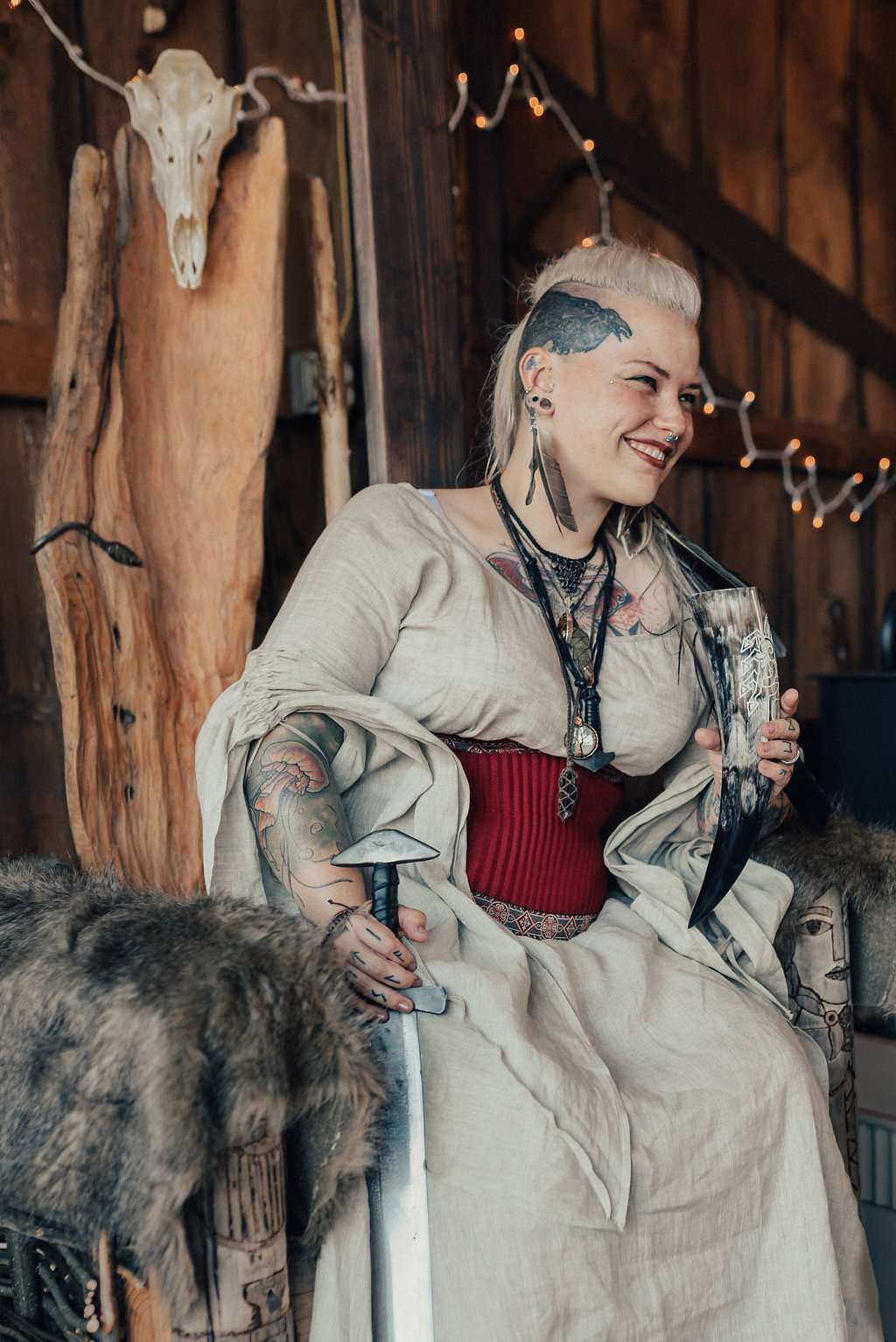 The wedding took place at the home of one of their friends in Lummi Island, WA. The bride told us all about their day. "We went for a Norse pagan and viking theme. Our families are Norwegian and German, we did it as a shout out to our ancestors. After all, they're the reason we're here! One thing we did really differently was that we had our reception before the ceremony. Risky, but it allowed us to play with fire instead of flowers!"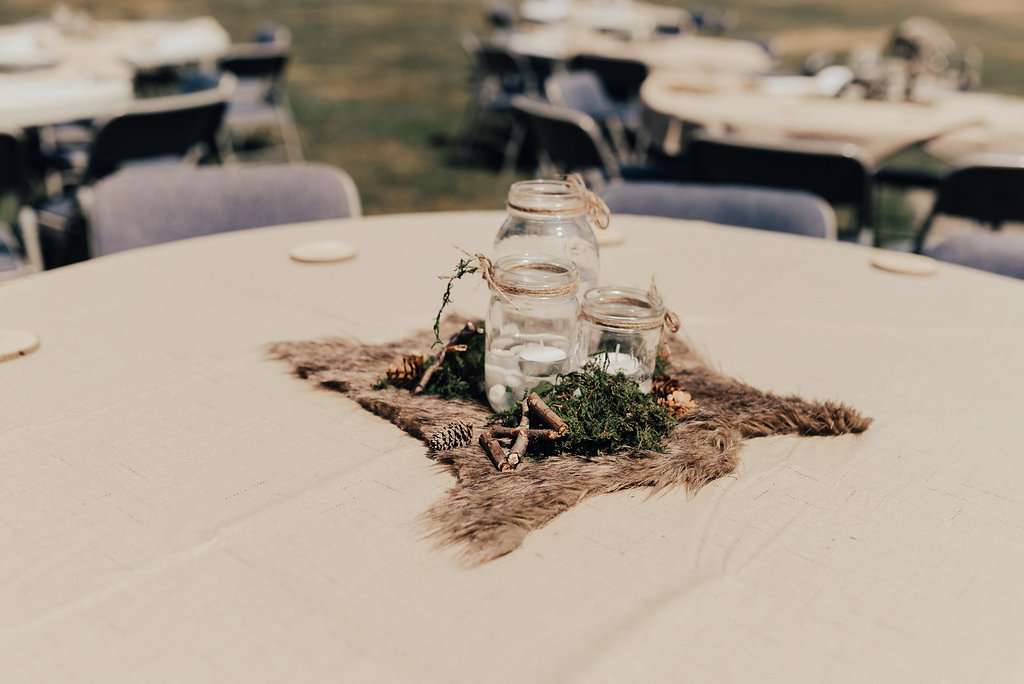 "The ceremony was about 15 minutes", she continued. "The wedding party walked one at a time and each held a torch and a drinking horn. We used the same vows, and at the end, the wedding party cheered and took a drink for us!"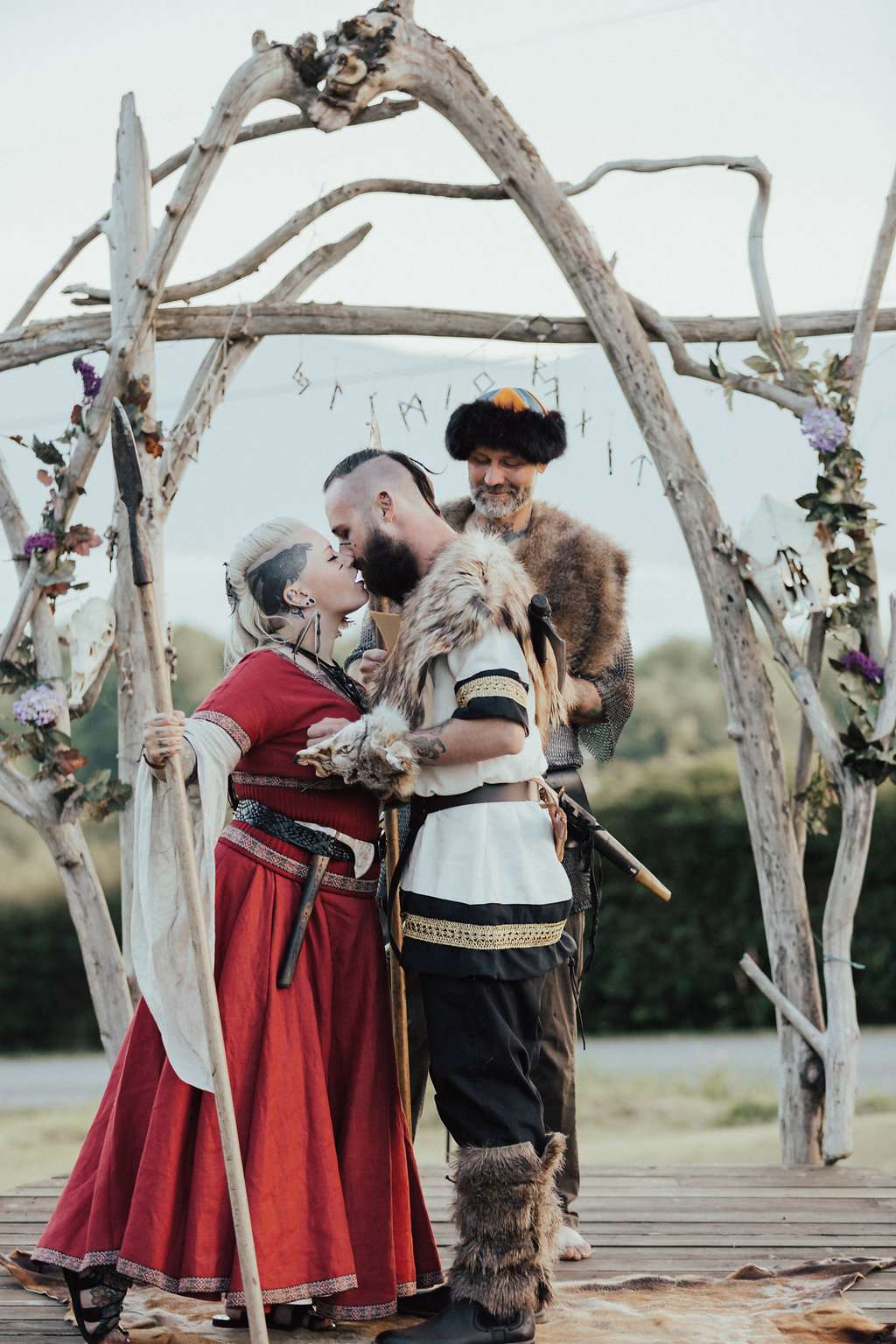 "A funny moment was when my husband 'fought my dad for my hand. He took my dad down in only a minute or two! They went two rounds, and my dad stood no chance. In his defence, the beer we had was delicious and I wasn't so steady on my feet either!"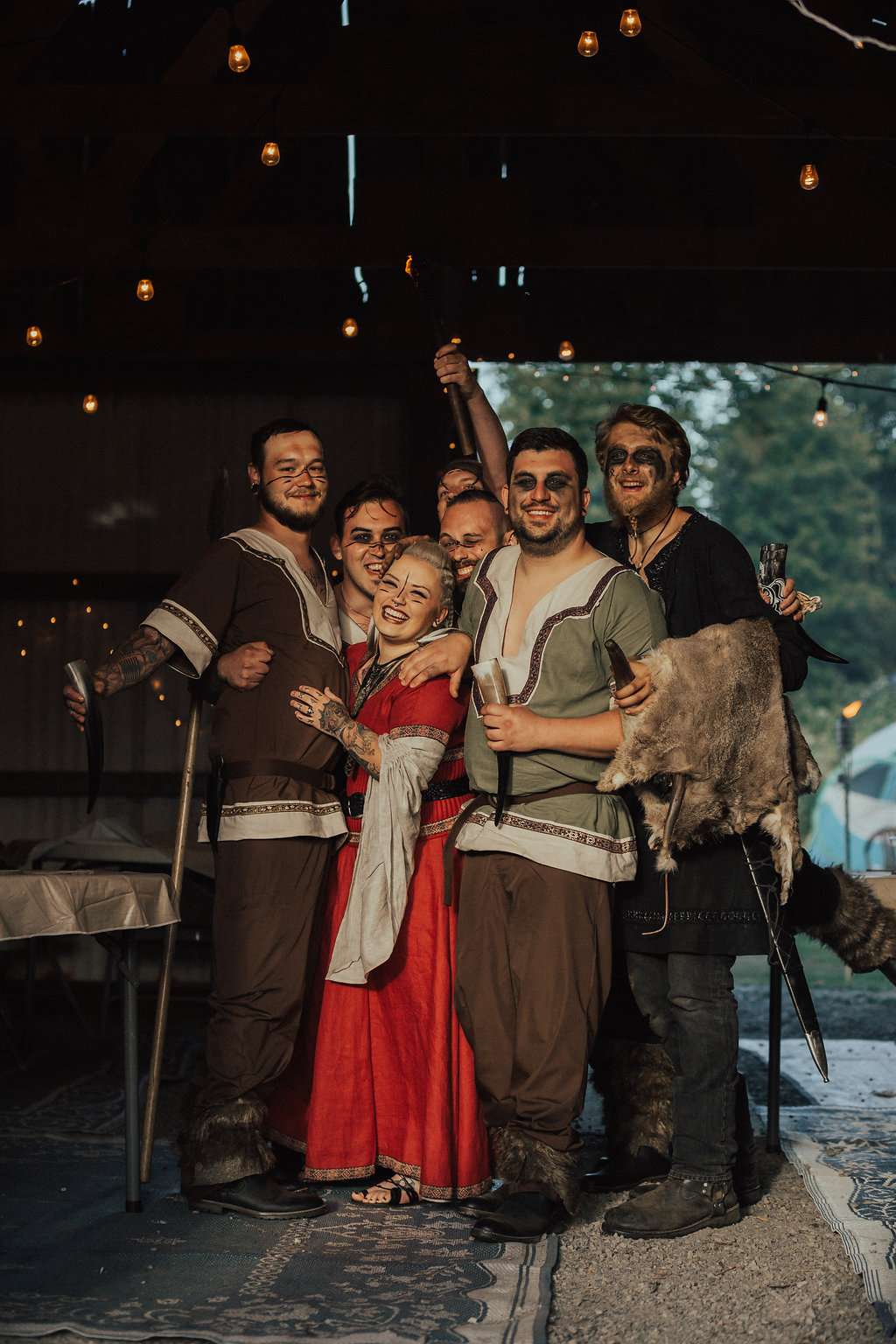 Danielle's dress was handmade by Armstreet, who she found on etsy and Donovan's entire outfit was made for him by the maid of honour! The bridesmaids were all in different outfits which fit the theme, and they handmade them themselves.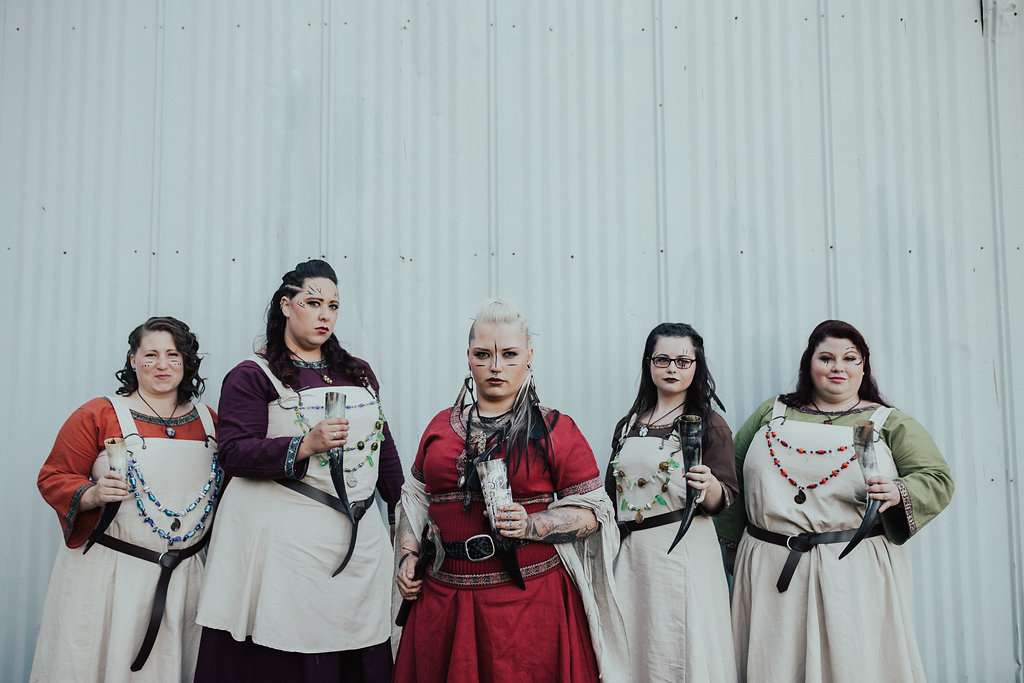 To save money they didn't have any flowers (they just picked a few from the surrounding area) and the bride's aunts did all the catering. They also forgoed a traditional wedding cake in favour of a stack of eclairs!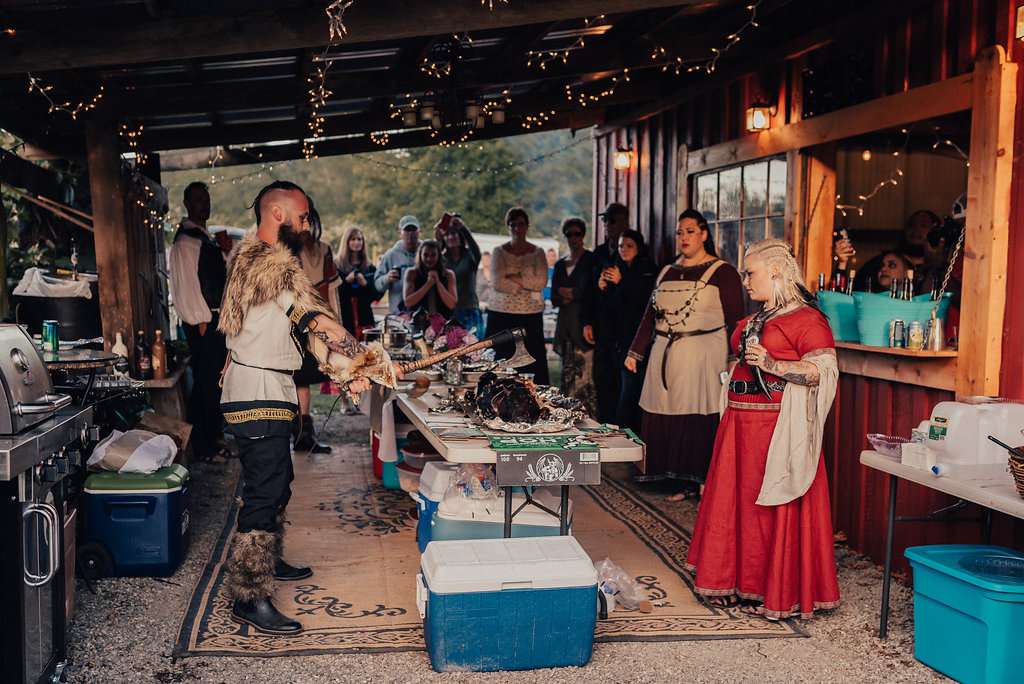 "Almost all of our wedding was DIY, we made our ornaments, our centrepieces, our thrones, our invites, our food, even the real shields, swords, axes and knives were handmade and forged by our family and friends. We decorated tables with mason jars and tea lights, moss, fur and handmade ornaments. We had driftwood thrones for the bride and groom, torches lit our aisle, lots of drinking horns, there were white Christmas lights everywhere, and much more! We definitely didn't skimp on decorations."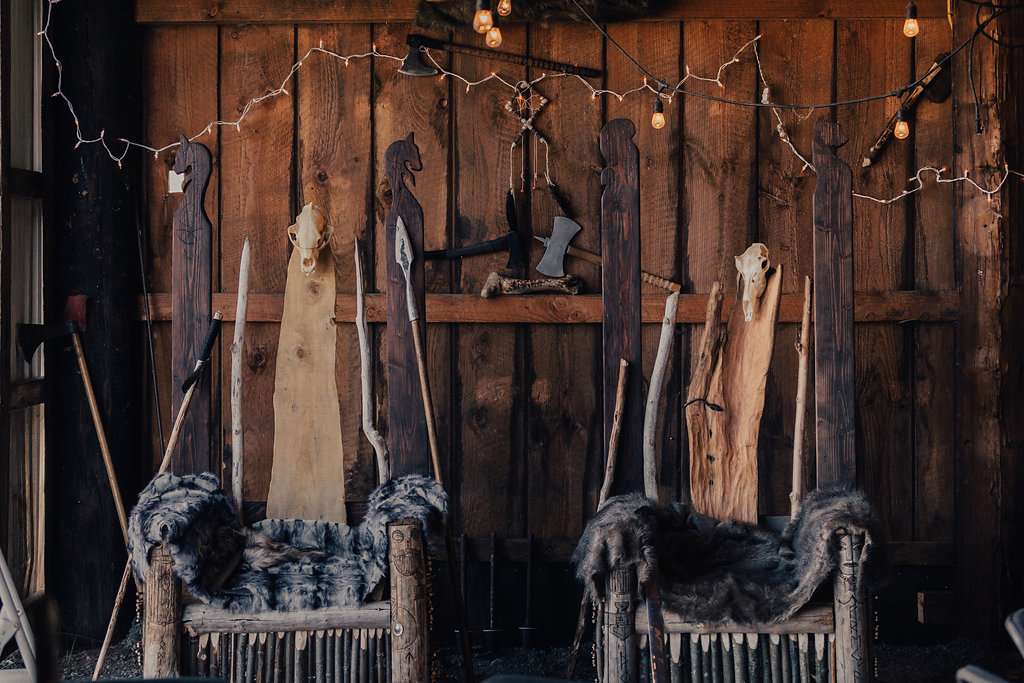 "We tried to do everything ourselves, so luckily, our top notch photographers were our biggest expense. That was something we weren't going to DIY! From tattoos to photography, the same is true, you get what you pay for!"
For entertainment they had lots of suitably viking activities! "Our guests had fun firing arrows at targets, watching live blacksmithing, sparring with polypropylene swords or watching fights go down, even bringing out the main entree was a spectacle of its own!"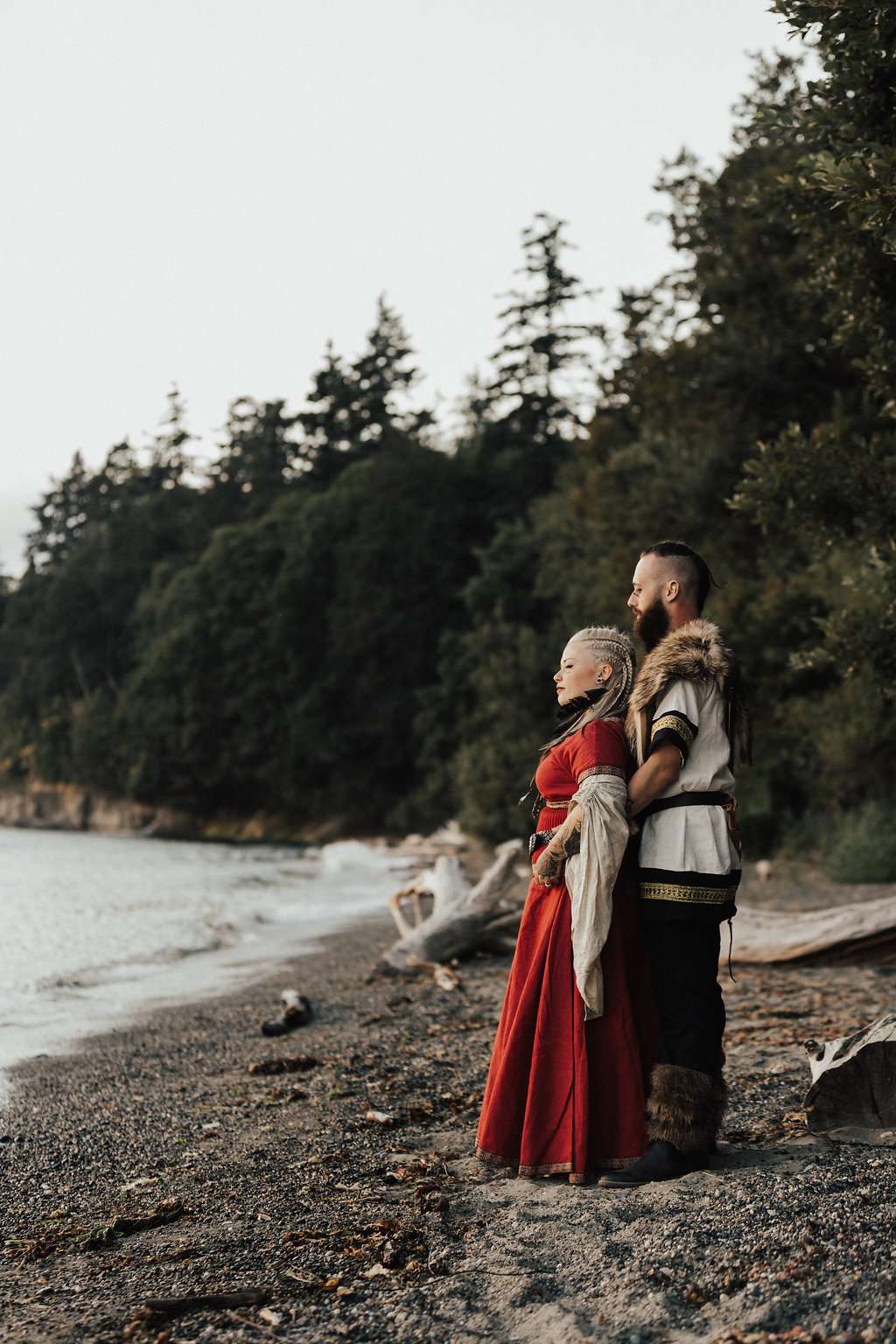 "We would not have changed anything in  our wedding at all", she concluded. "I'm amazed at how perfectly it all went, and I consider myself very lucky. My advice to future newlyweds: DO NOT MICRO-PLAN. Don't plan every second. I tried, believe me, and I threw that all out the window as soon as my dress came on. Nothing I planned was gonna happen that way anyway, just let it happen, and stay very positive!"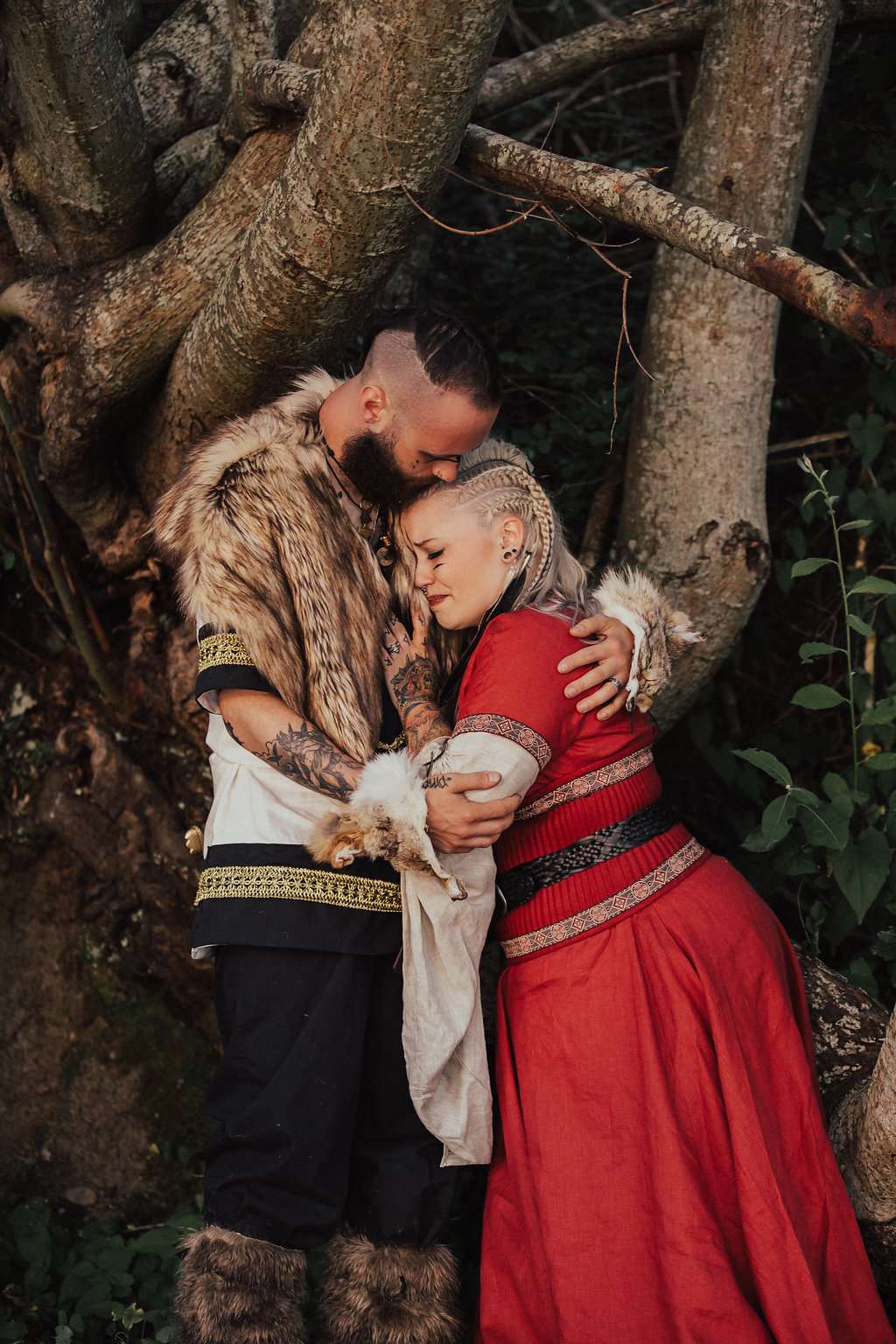 "People will tell you that your wedding is all about you, but your guests will be the best part of the party. Give part of your day to them and remember you're around true friends. There's nothing better."