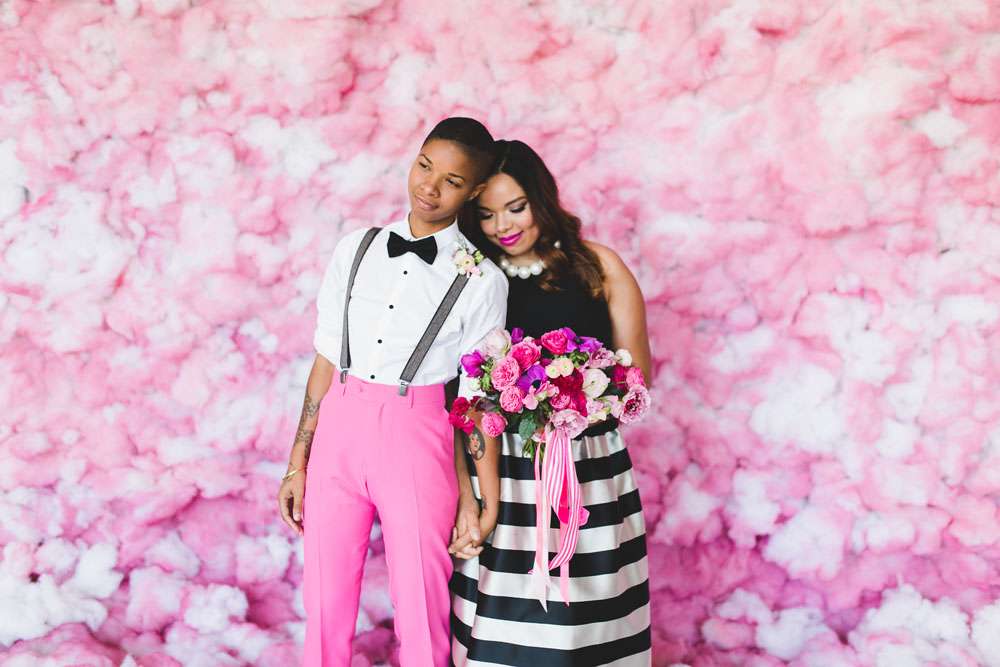 Usually it takes a couple of months for something to be published on the blog after I receive a submission for a feature (yes, my wait list is huge!) but when Barbie and Kendra's perfect pink pride-filled shoot landed in my inbox yesterday, and in light of the utterly tragic events in Orlando this week, I knew I had to let it jump the queue and feature it as soon as physically possible.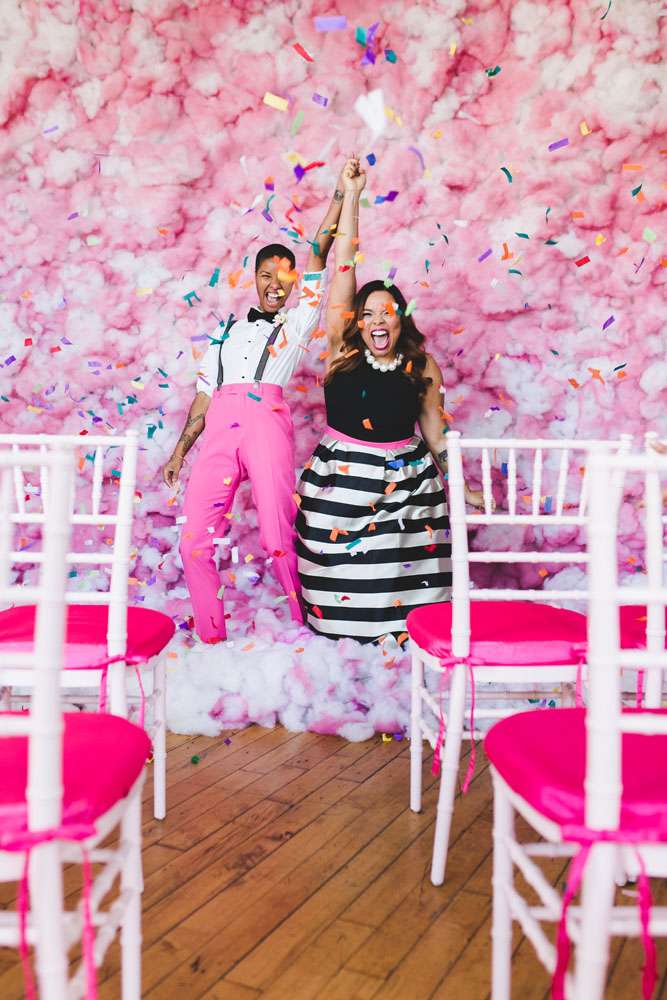 "I love doing styled shoots and am constantly brainstorming ideas for them that are out-of-the-box and never been seen before", said stylist Leah of Color Pop Events. "One day the idea to do a Barbie-inspired wedding popped into my head, but I knew I wanted to shake things up a bit by have a lesbian couple for the models. I also knew that I wanted the shoot to be incredibly fun, pink and girlie. I must say that I am ecstatic with how it turned out!"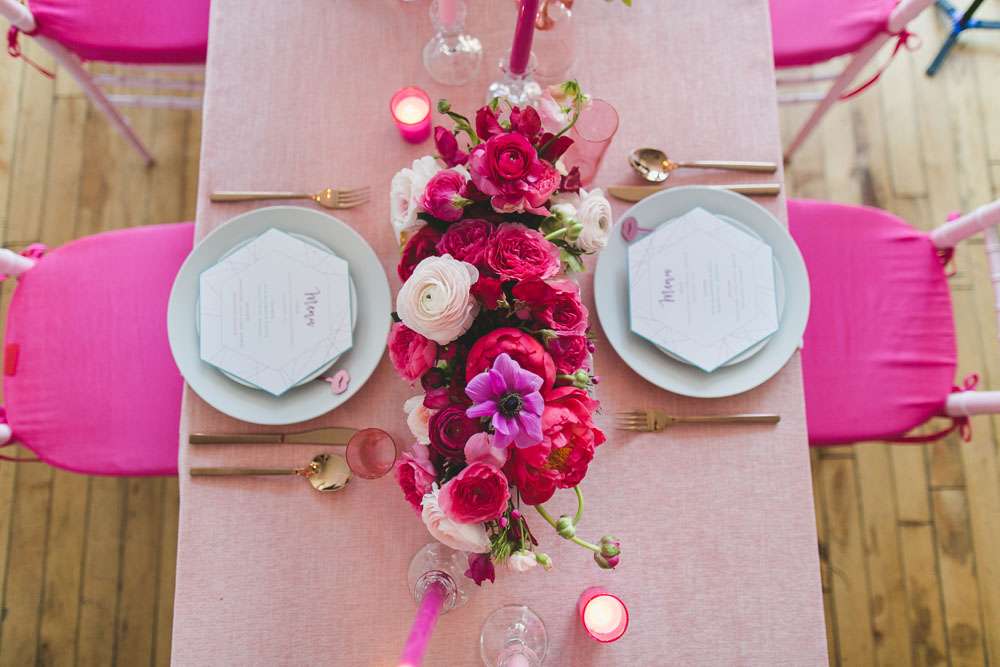 "I feel that Rock n Roll brides can take away a lot of inspiration from this shoot. The obvious take away is the detail and decor elements. Hopefully we've inspired couples to incorporate pink chairs, a cotton candy backdrop or pinata photo booth props into their weddings. The outfits are hopefully another fun source of inspiration for couples. I mean, that pink suit was to die for! And I also hope that this shoot inspires couples with its inclusivity."
"I can't say that I ever seen a Barbie-inspired wedding done to this scale. And also using LGBTQ people of colour for models is a rarity."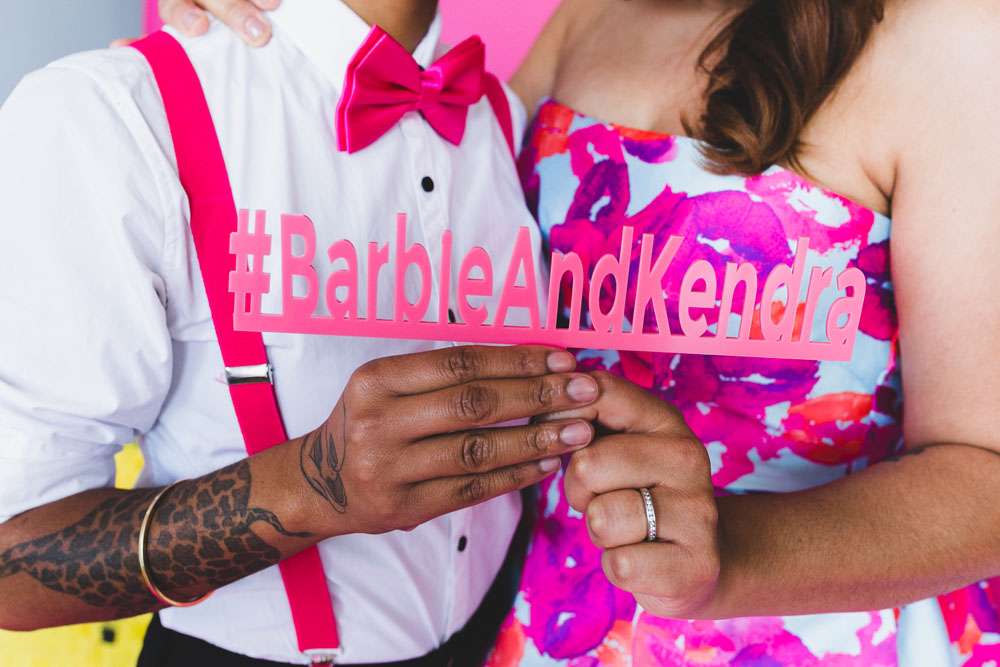 OK so the couple in this photos aren't actually called Barbie and Kendra (how perfect would that be?) but Madin and Sabine are real life couple and they are actually married! They flew all the way to New York from LA to take part in this shoot.
"Madin and Sabine turned out to be the most perfect couple in so many ways", Leah continues. "They were super sweet, so in love and absolutely adorable together. Don't believe me, then check out the video! Not to mention that they were totally game to participate in a Barbie wedding to begin with! On top of all of that, Madin runs an amazing organisation in L.A. called Project Q, whose mission is to help 'LGBTQIA and homeless youth combat bullying, develop self esteem and find an identity for themselves through hair styling'. These two are amazing and beautiful individuals and I am so honoured that they took part in this shoot."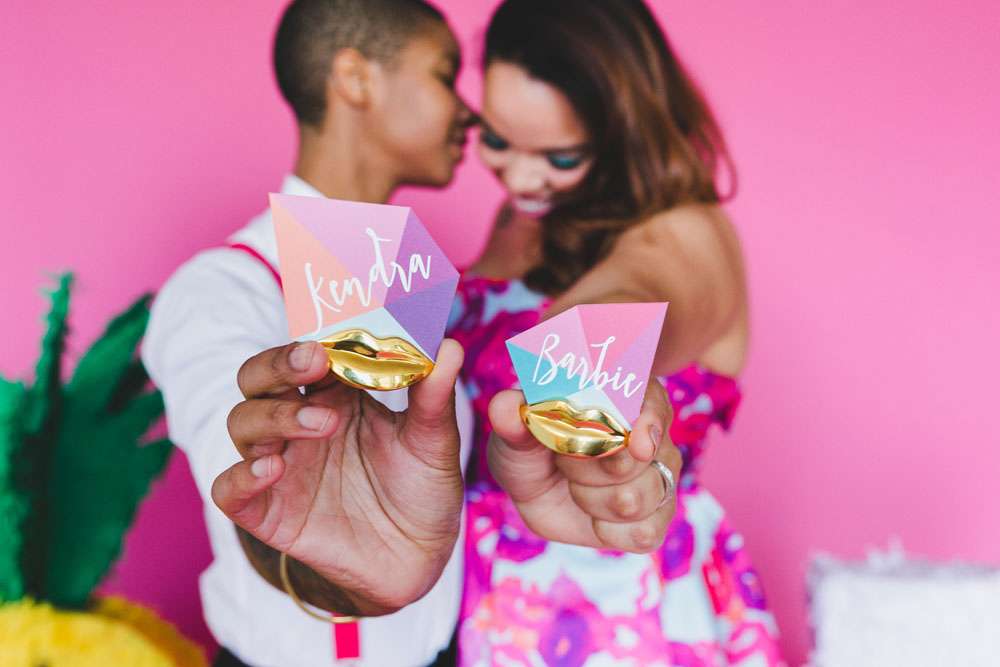 These images are are too perfect, adorable, and absolutely gorgeous for words. Love is love is love. Shout it from the rooftops people!