Inspired by the wonderful Steven Universe, a GLAAD award-winning series well-loved for its positive representation of LGBTQ+ themes in a nuanced and non-preachy way, this is the kind of wedding shoot we want to see more of!! Capturing something playful, colourful and creative (just like the show) in a way that will absolutely appeal to the Rock n Roll crowd.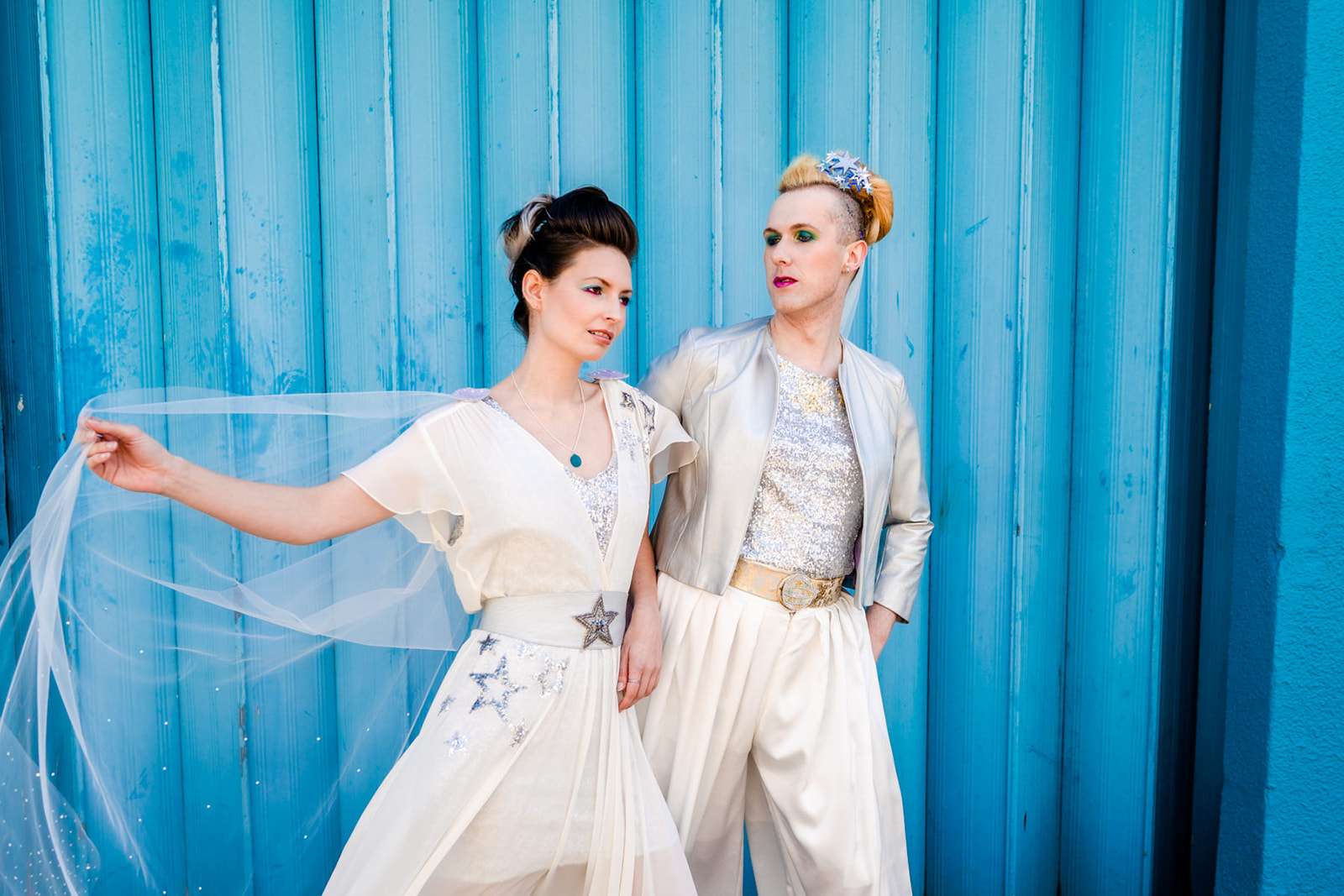 "Although LGBTQ+ representation in the wedding industry has improved in recent years, the majority of images in wedding media still focus on cisgender, heterosexual couples", writes shoot collaborator Beth of Madame B's Boutique. "In particular, non-binary folks are rarely seen in wedding blogs or magazines and I felt this shoot would be a great opportunity to play with people's perceptions of the gender binary in weddings. Why must there always be a white dress or a dark suit? Why only focus on two colours when you have the whole spectrum to play with?"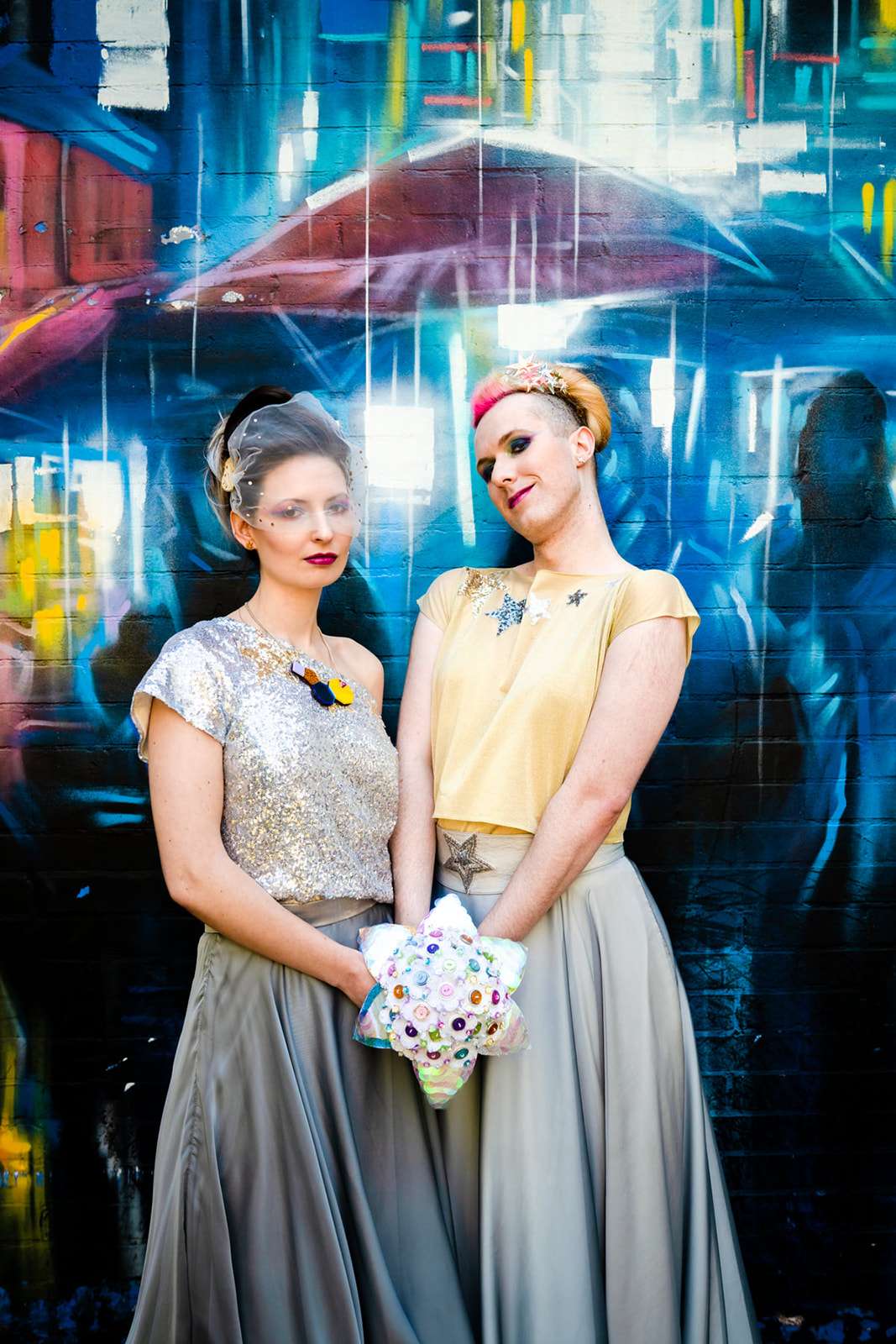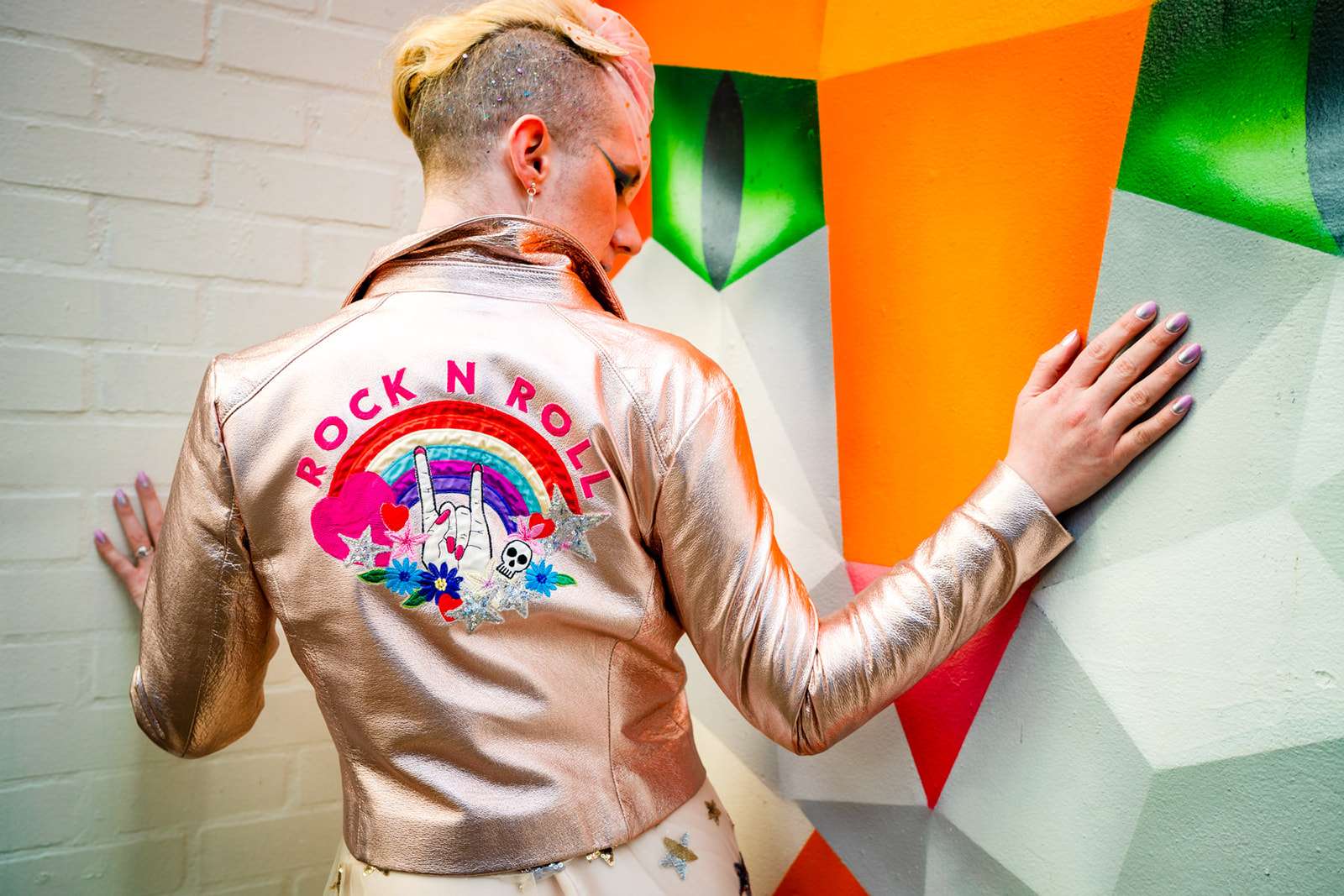 Taking place at The Custard Factory in Birmingham, this shoot was a collaborative effort of many of the Eclectic Wedding Extravaganza wedding suppliers. "Our fantastic team of non-traditional wedding suppliers all brought their own creative spirit to proceedings and really pushed the boat out in terms of playing with colour, texture and silhouette", Beth continues.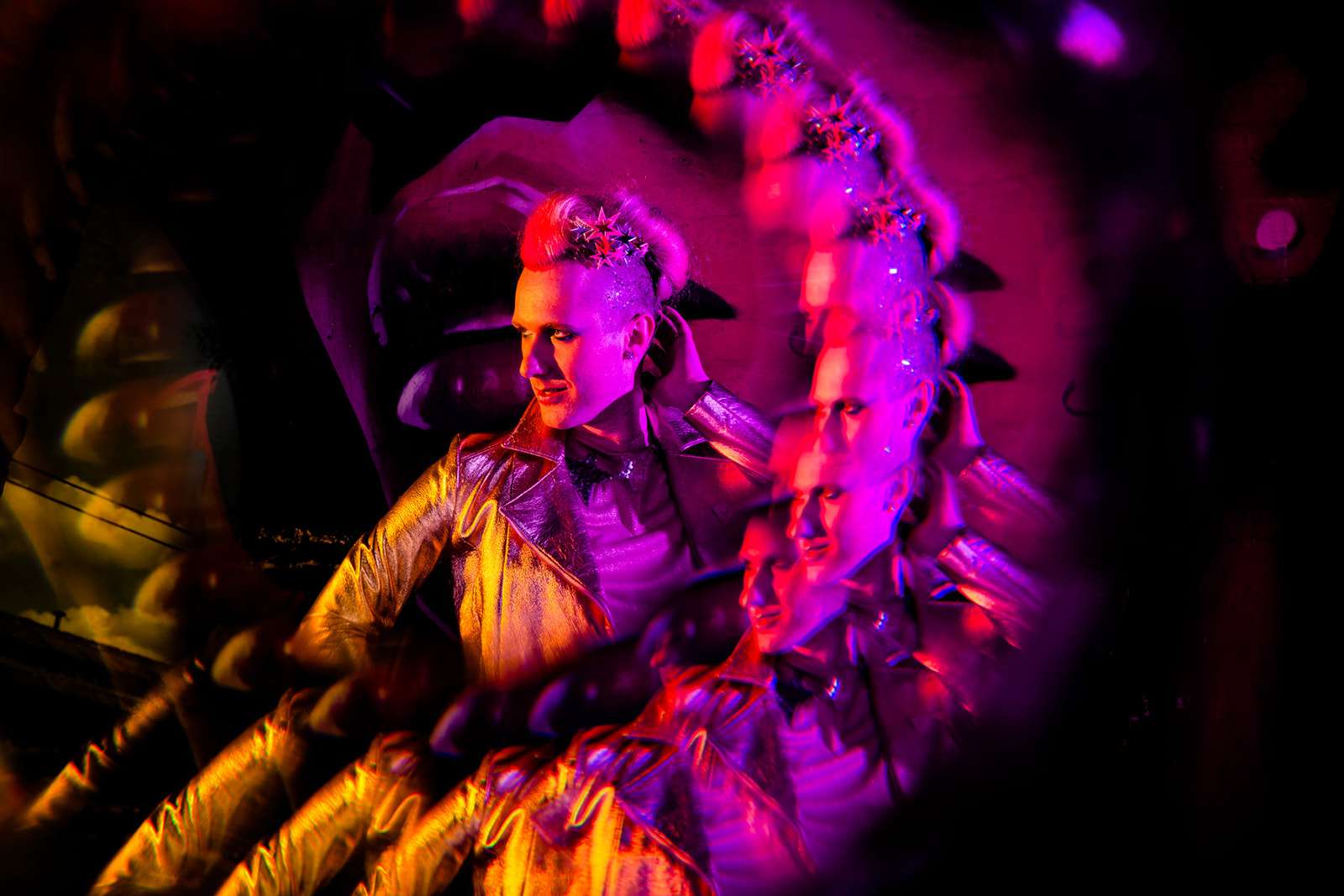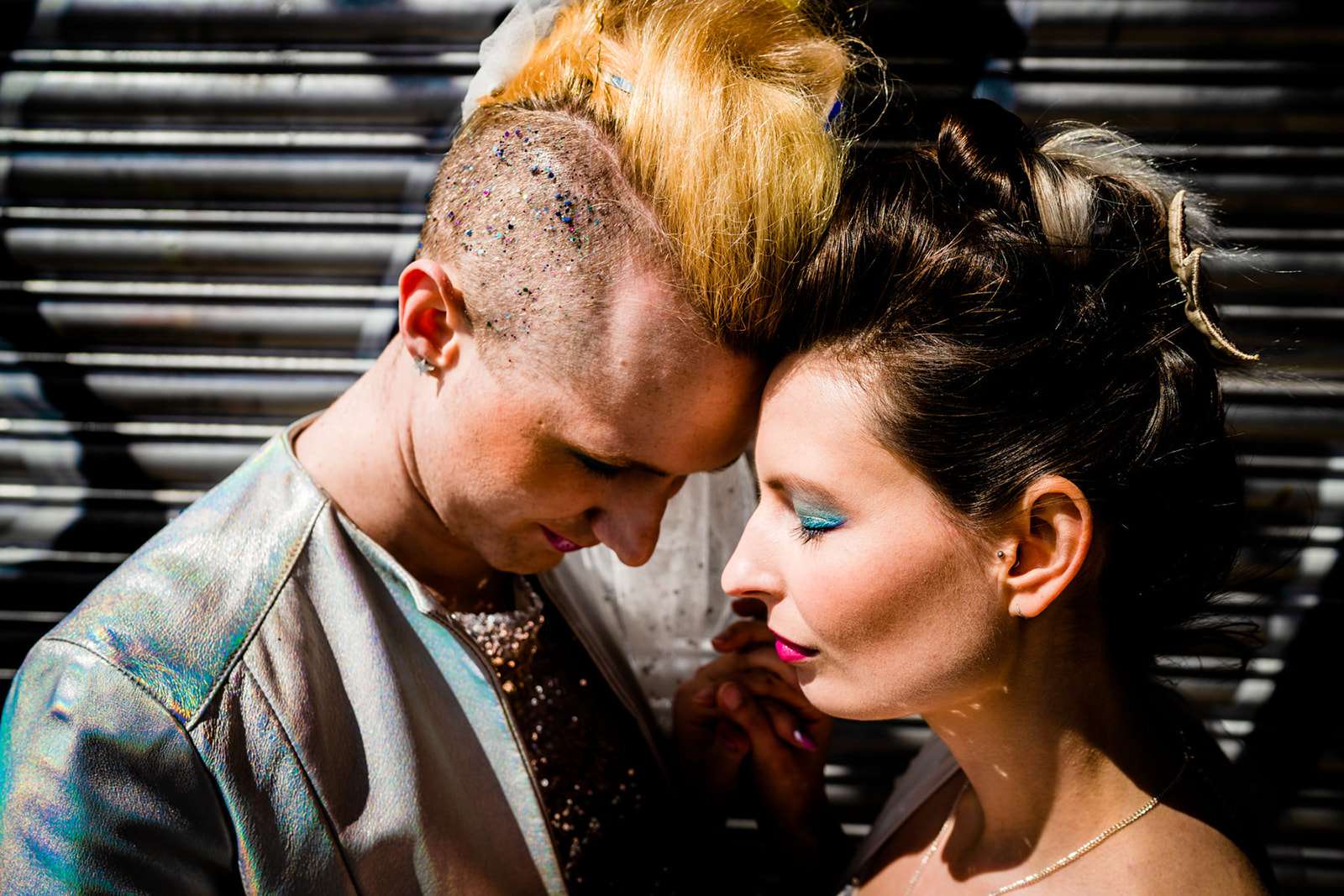 "We hope that this shoot will make couples who don't feel like they fit in the traditional 'bride/groom' binary feel seen and celebrated. We all felt that Rock n Roll Bride would be the perfect home for this shoot, as it already has a great reputation for diversity and LGBTQ+ representation. It's wonderful to be a small part of that! I hope that this shoot will inspire couples of all genders to be bold when it comes to playing with colour and mixing up masculine and feminine styles. It's your wedding, so you can do anything you like! Have some fun and let your personalities shine through."
We couldn't agree more!