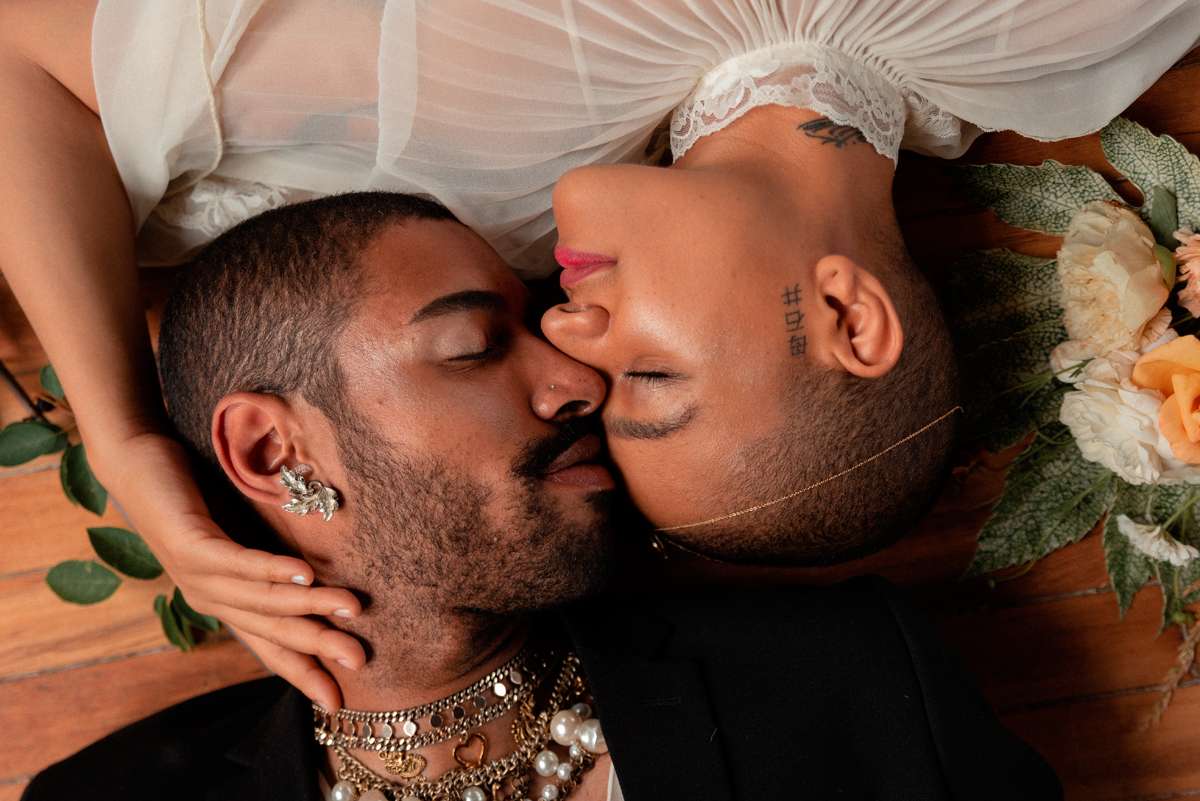 Imagine what your wedding could be like if you had no-one else but yourselves to please. If you could wear what you wanted, invite who you wanted and spend the day exactly as you liked, no questions asked. This doesn't have to be a fantasy and although these images are from a photo shoot rather than a real ceremony, I think they're going to inspire you to look to yourselves for your wedding concept and ideas, rather than getting lost in a world of Pinterest boards and Facebook groups!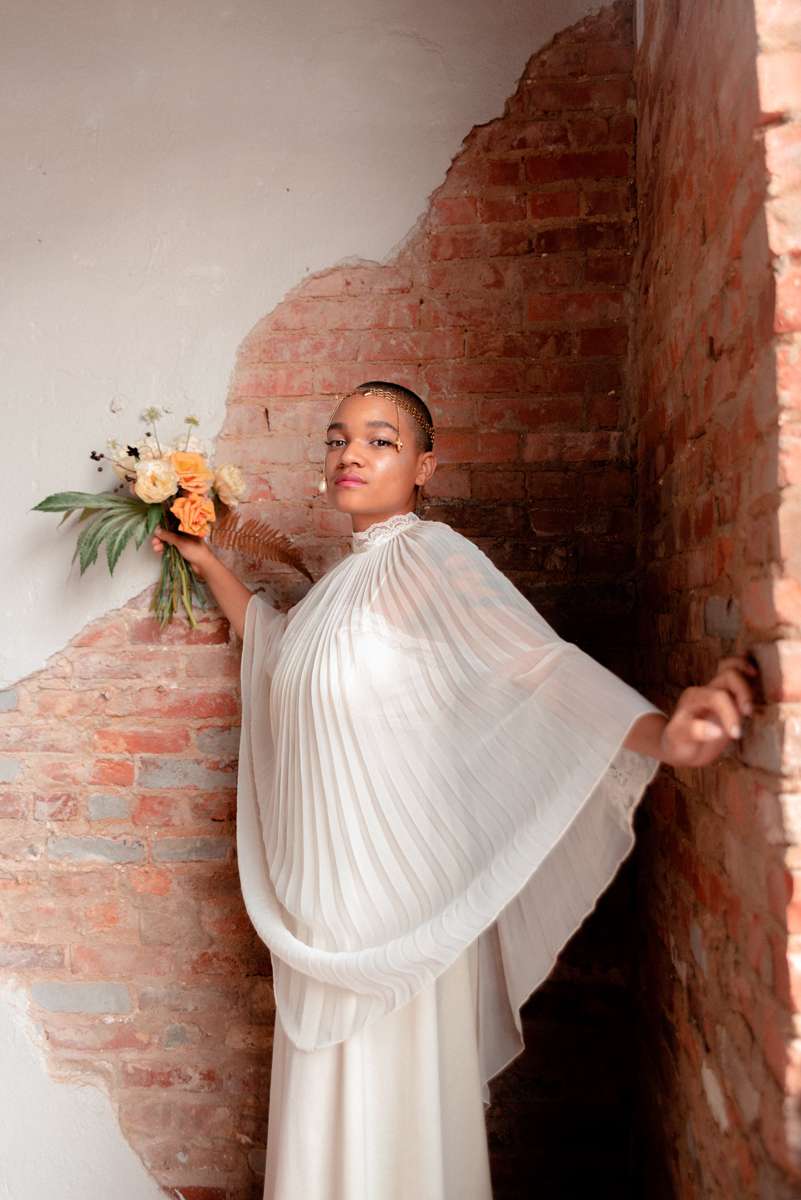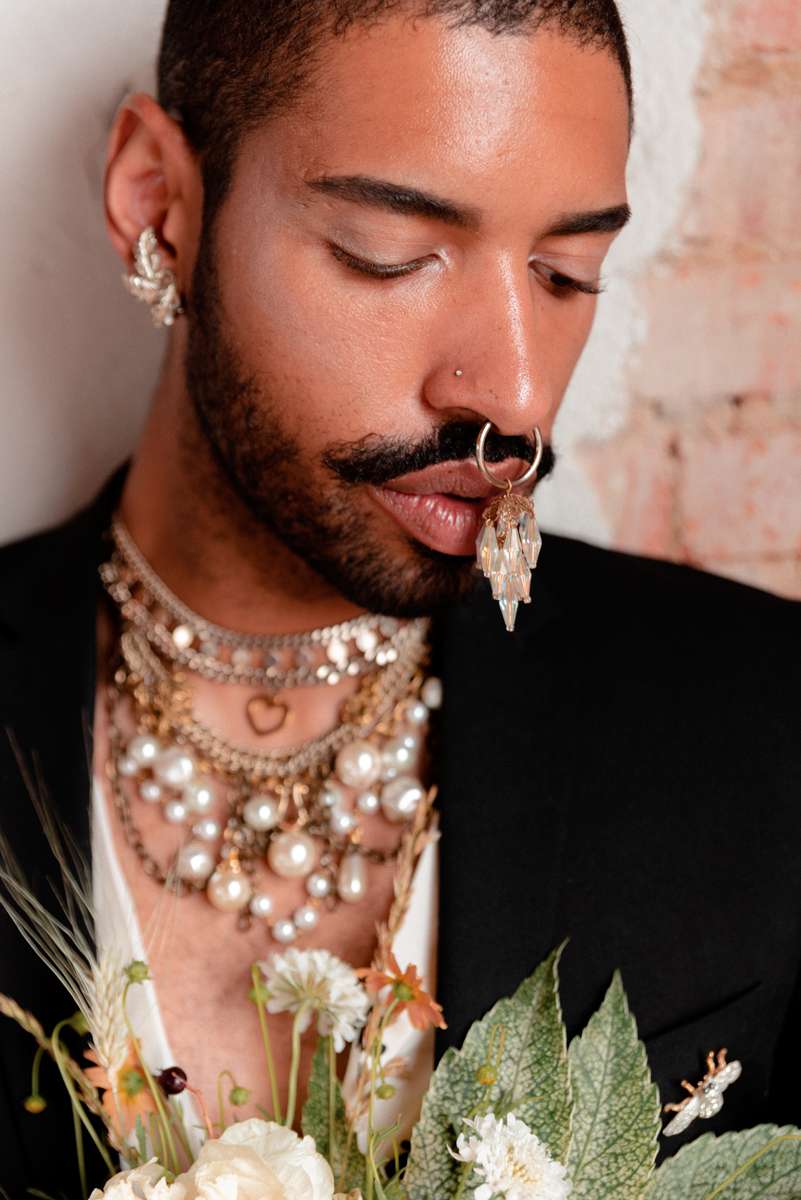 "Together we made a point to focus this shoot on the newlyweds and their relationship with each other", explained photographer Peyton Olivia. "This shoot showcases a carefree style of wedding ceremony. Stepping out of the bounds of traditional marriage procedures allows for non-denominational affiliation, the acceptance of chosen family members, rather than biological, and the growing gender fluid aspects of a more modern age."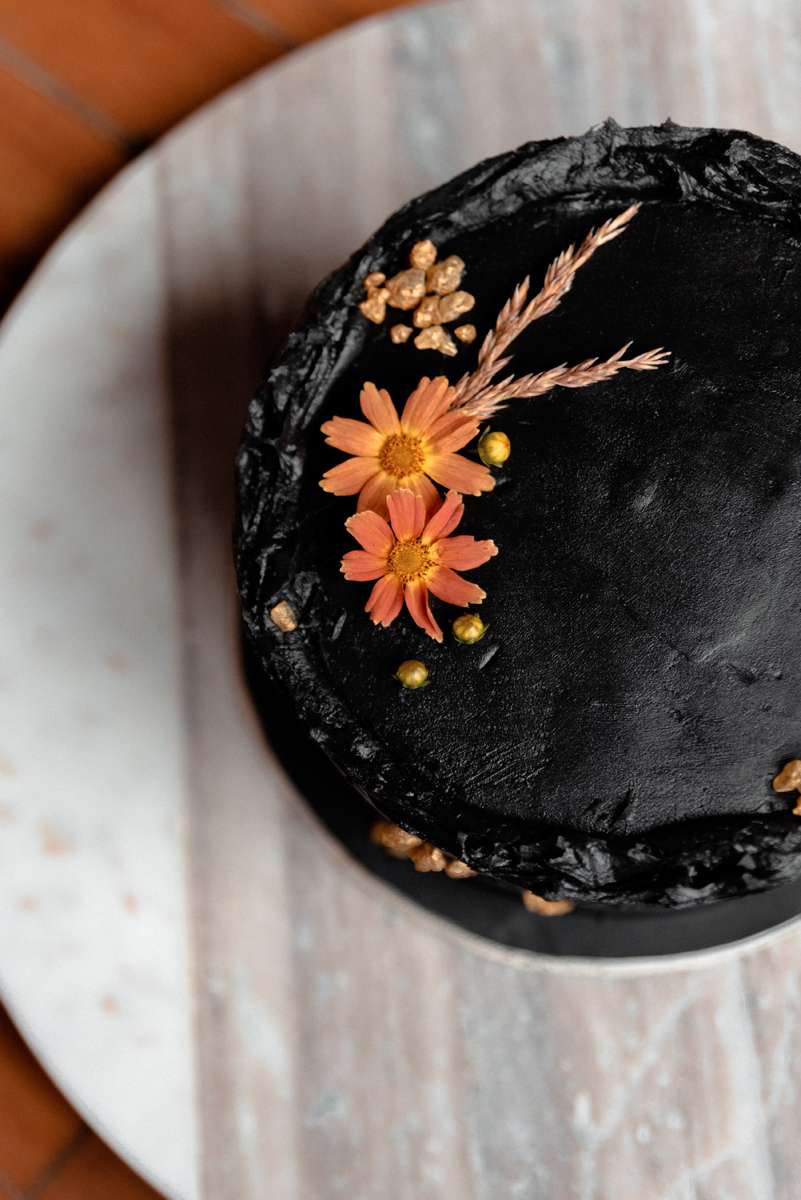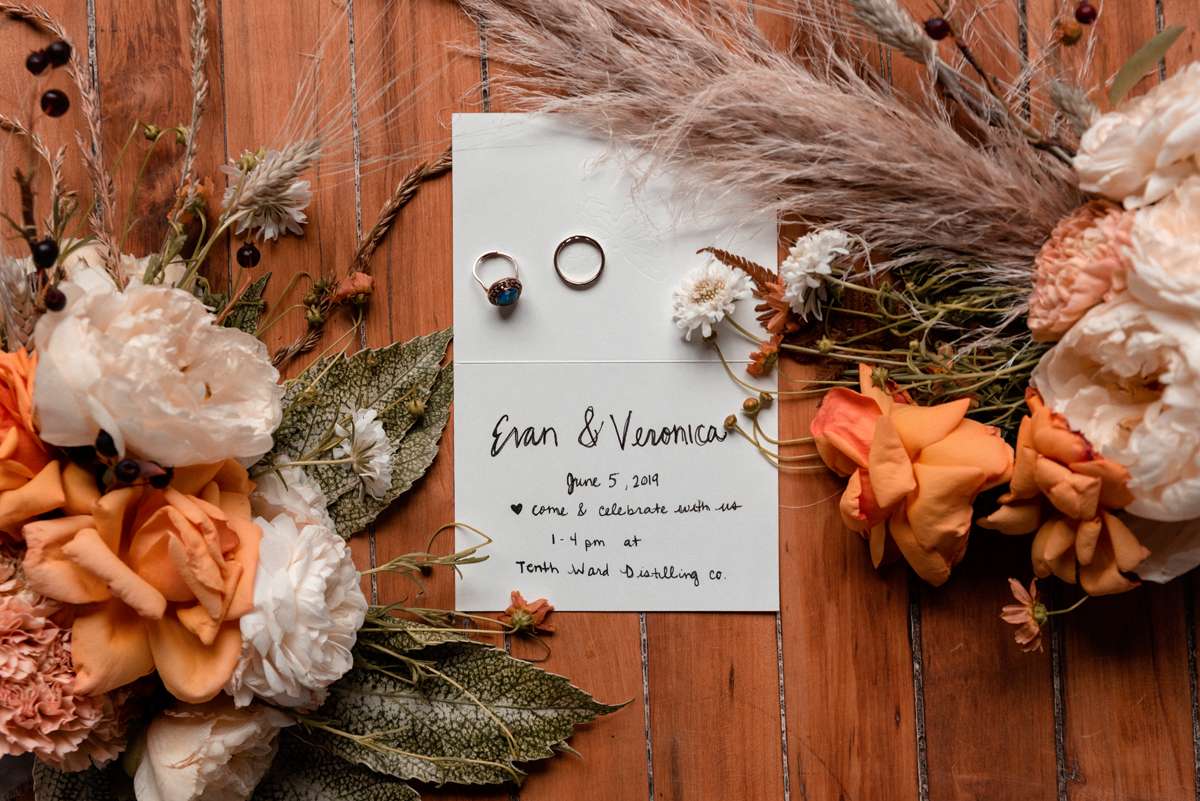 "With living expenses exceeding most wages, this shoot exercises a certain resourcefulness that can easily be replicated for one's personal wedding ceremony. Many things, including clothing, accessories, and props were thrift shop finds, DIY creations, or reused items provided by some creative crew members."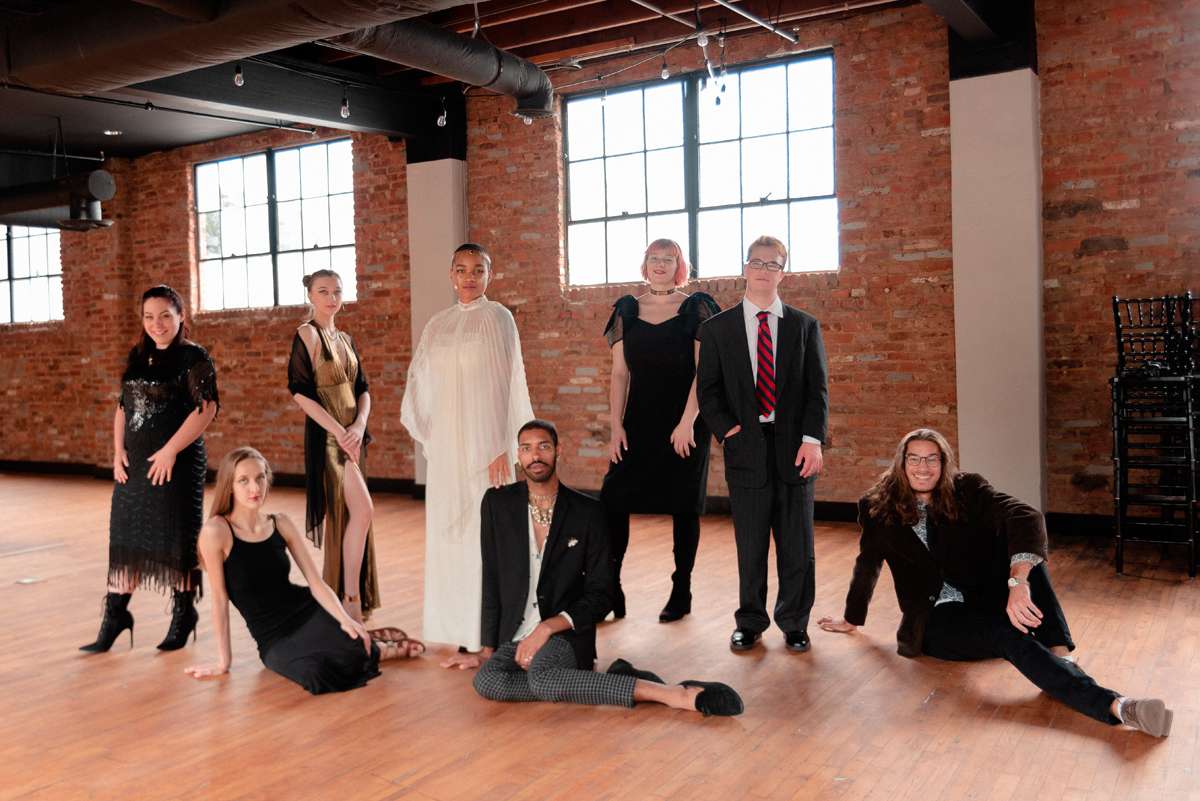 Styled by Evan Snowden and Coral Dove, they kept things simple for the styling, referring back to their models to act as their inspiration. "I find a lot of weddings are planned people other than the couple – usually parents, grandparents, or close family. I also see weddings that are uncomfortable, very traditional and non-accepting. With this shoot, my hope was to show newlyweds that its okay to do what you want because it is your day and no one else's. Spend your wedding day with people who matter the most to you, in an environment you feel loved in, with everything you ever dreamed of."
Er hell yes, we couldn't agree more!