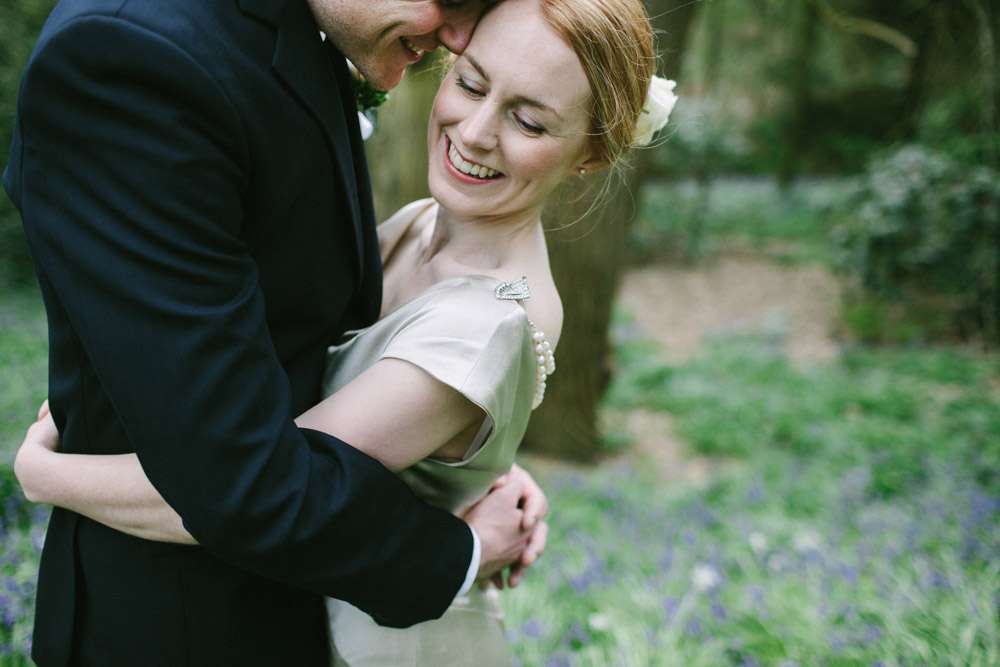 Kate and Dan wanted a big celebration for their May wedding, but one that was also relaxed for their guests and a lot of fun. They wanted to involve them in the day as much as possible and not only had their guests bring cakes instead of gifts, which were eaten instead of a traditional wedding cake, but sent everyone a little packets of seeds with their invitations, asking them to grow the flowers and bring them along on the day. The crappy weather in the run up to the wedding meant that a lot of the flowers didn't grow very much but everyone still valiantly brought along their little seedlings to show the couple and to display at the wedding. Don't you just utterly love that idea?!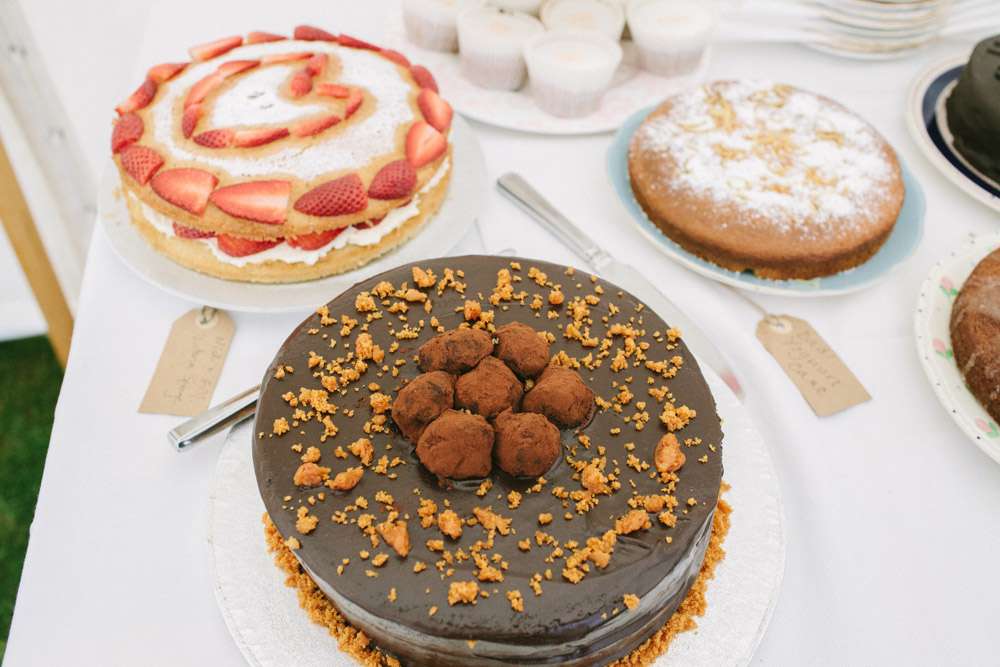 "We wanted a big celebration that felt really personal so we had pre-ceremony Pimms, homemade cakes that our guests made, a fish and chip dinner and an ice cream van for pudding", began the bride. "For the toasts and speeches we had mojitos instead of champagne and we also did all of the decorations ourselves. My mum and her friends started growing flowers the previous year and by the time the wedding came round we had so many we had to hire a van to transport them to the venue! It looked incredible; everywhere you looked there were flowers. My cousin- in-law Laura is an amazing florist and made my bouquet, the corsages and buttonholes as our wedding present. She even took me to Covent Garden flower market a few weeks before to pick the flowers. Dan's brother Matt designed our lovely invitations and his Mum made the table runners. We were overwhelmed by everyone's generosity and enthusiasm for our wedding – we really felt the love!"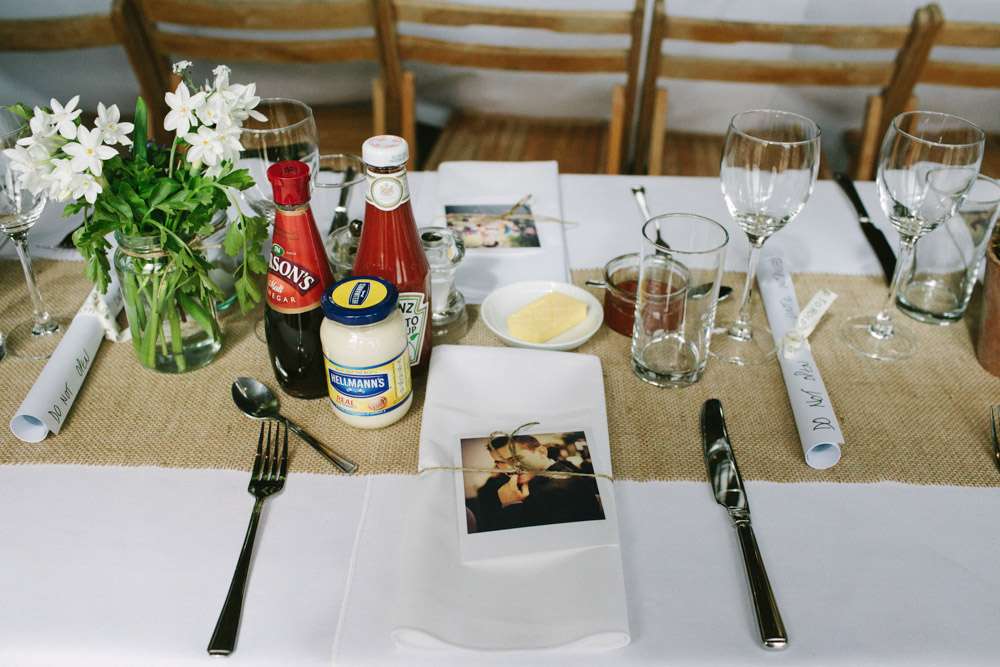 Kate wore a custom dress which she had made by Brighton dress designer Joanne Fleming. It was a new dress but they added dress pins to the sleeve which had belonged to Kate's great grandmother.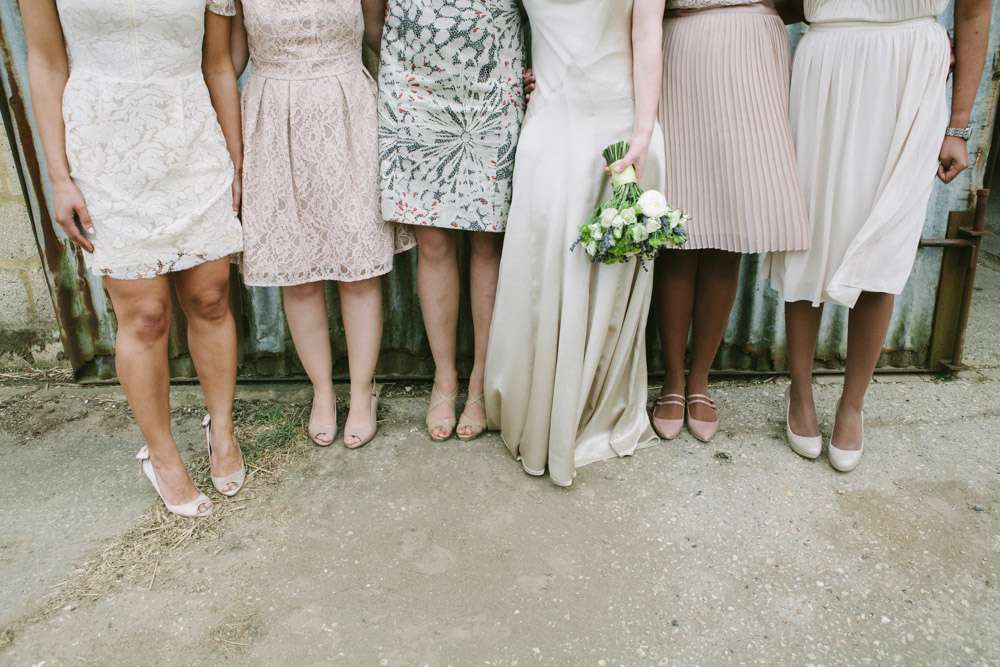 "Dan arranged for our landlord Nick, who happens to own a beautiful vintage Rolls Royce, to drive me to the venue", she continued. "This was a total surprise and I was completely taken aback when I opened the door to see him standing there. One of my favourite moments of the day was my brother playing his guitar as I walked down the aisle. The speeches which were also brilliant, we both laughed and cried throughout. At the end of the evening our friends lifted us onto their shoulders as our brilliant band played Sweet Child of Mine by Guns and Roses – that was pretty incredible too."