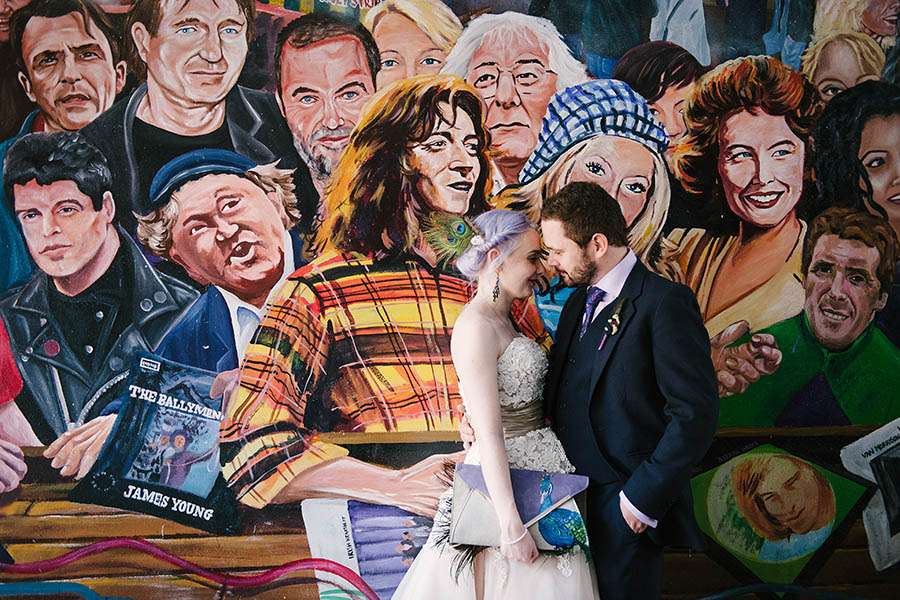 Ever since working on the Ice Cream Dream shoot, where Elbie wore a lilac wig, I've been a little obsessed with this colour hair. If I was ever in the market for a deviation from pink, it might have to be my next move. Anyway so, as you can imagine, I loved Terri, and her wedding to Garreth, just as soon as I saw it.
The day was split into three parts. The first, a ceremony at Belfast City Hall, was followed by lunch at Made In Belfast (who I've featured before – remember?) Then for the afternoon celebration and evening party, the wedding moved to The Secret Garden at Filthy McNasty's.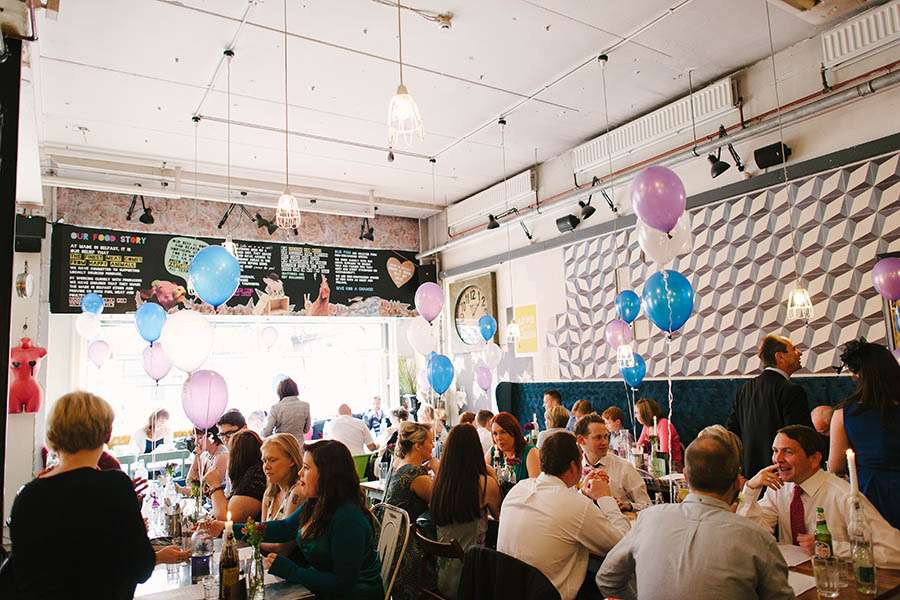 "Our wedding was about one thing", began the bride, "and that was Garrath and I having as much fun as possible with our friends and family. I laughed from the very start to the very end. We didn't have flowers or hire cars. We used Star Wars music for the ceremony. There were no seating plans or formal photos, no cheesy DJ or decorations. We had our reception in a bar, the food was a buffet and there was no top table. We hired a greaser band that played all their own music and everyone had a ball! We did what we wanted to do regardless of tradition – we even went home to visit our dog. I broke my foot during the band, but barely noticed and still danced on tables and moshed all night long! If that's not Rock n Roll then I don't know what is!"
Jeez, I hope your foot is OK Terri!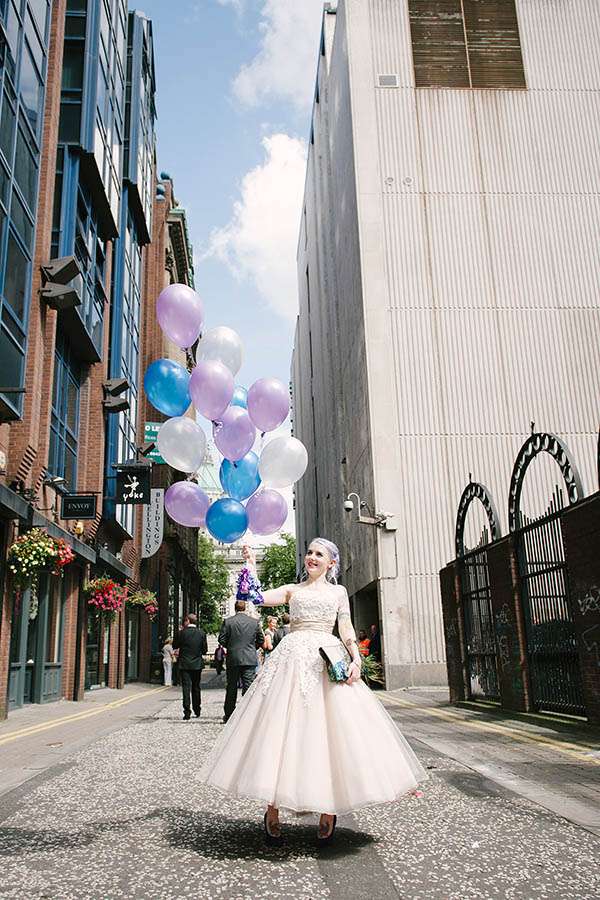 "There were two themes that emerged, Belfast and peacocks", she continued. "An unlikely combination but one that worked for us as it was all quite subtle. The best bit of the day for me was seeing everyone's face when my dad and I started to walk down the aisle to The Imperial March – priceless. Our photographers Brideen and Deci captured the moment perfectly. Garrath's best bit was shaking up a bottle of champagne and spraying it over everyone!"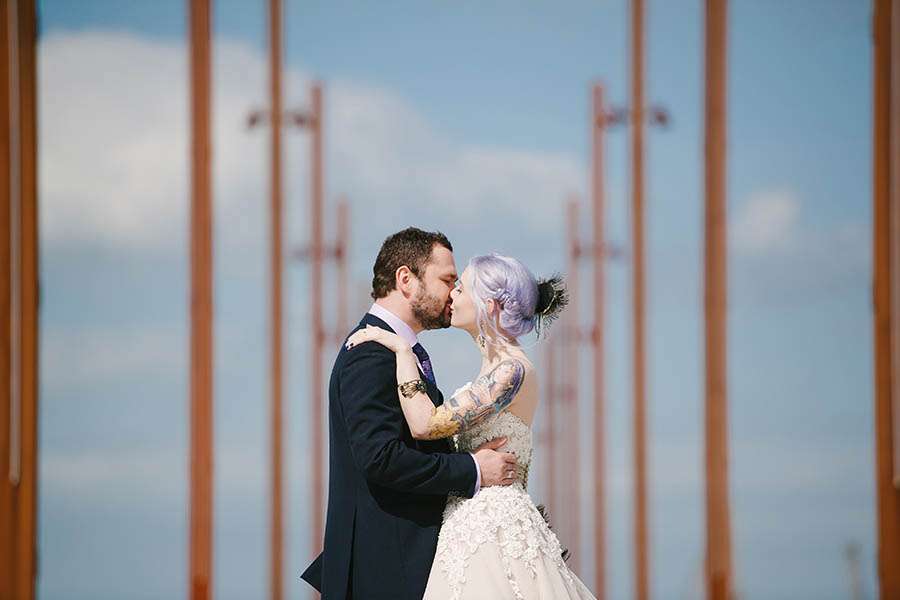 So awesome! Thank you to Terri & Garreth and their wedding photographers, Photography by Brideen, for sharing with us today.
Supporting Cast
Photography Credit: Photography by Brideen
Ceremony Venue: Belfast City Hall
Reception Venue: Made In Belfast & The Secret Garden at Filthy McNasty's
Bride's Dress: Justin Alexander, 'Jazz'
Bride's Shoes: Kurt Geiger
Bride's Headpiece: DIY
Bride's Jewellery: Forever21
Groom's Outfit: Parsons, Belfast
Bridesmaid's Dresses: Oasis & Fresh Garbage
Cake: DIY (from guests)
Band: The Sabrejets