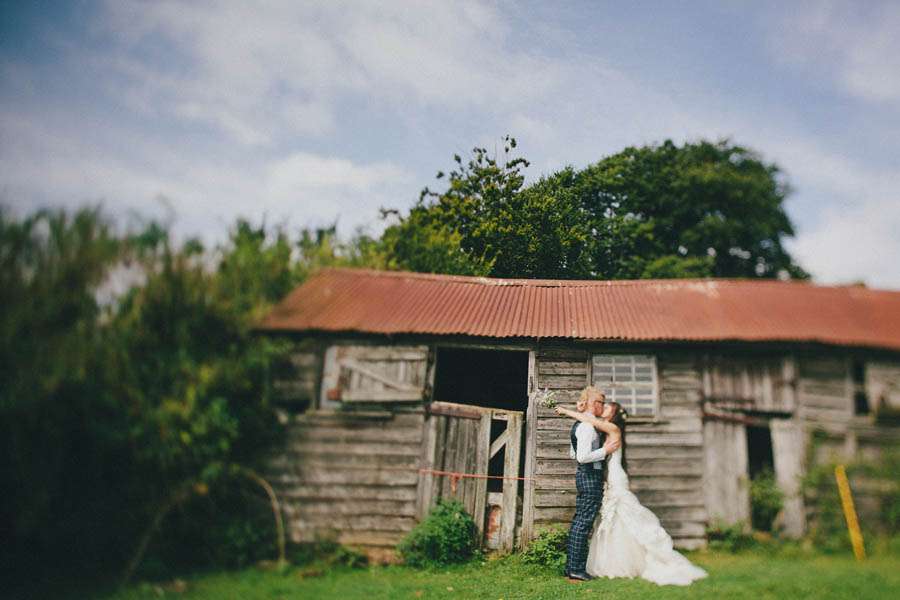 With a budget of just £5000, Sophie & Tom planned their perfect wedding for 1st September this year. Hosting it themselves on the farm where they live, they were able to save money and make things super personal by getting creative. Sophie wore a second hand Ian Stuart wedding dress and Tom wore a Vivienne Westwood suit which he bought on sale.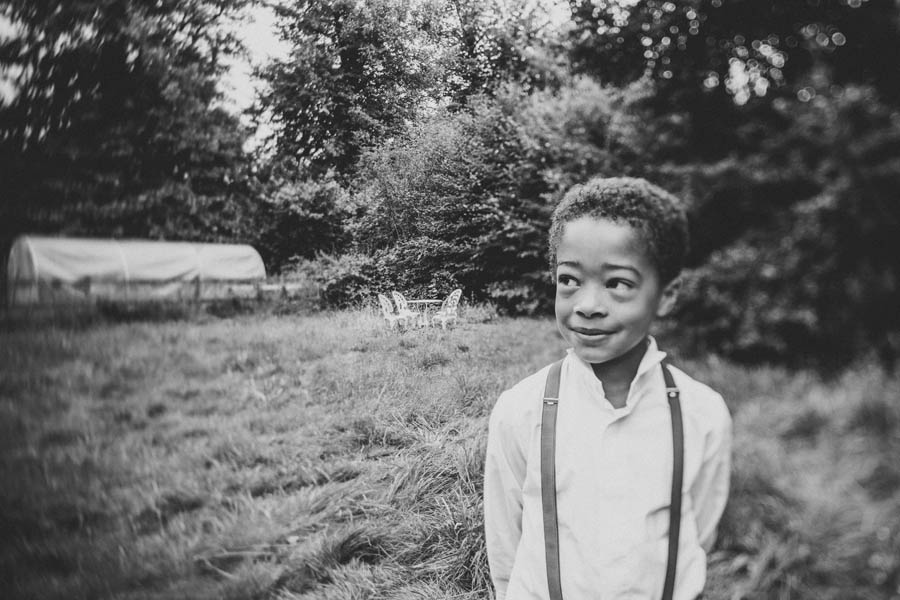 "Tom and I unknowingly grew up in neighbouring small towns on the outskirts of London but first met when we were teenagers", began the bride. "We didn't know each other well but had mutual friends and went to the same house parties for a while. Years later we re-met aged 29. Both older and wiser, Tom with a son and me with a collection of world travel and life experiences under my belt. We moved to a rented property on a farm in Winchester and here we both suddenly felt settled. Tom proposed two years later whilst we were in Japan and we set the wedding date for 'as soon as possible'. Then our landlord offered the use of the farm for the wedding. We spend almost every minute together (well except during work) so planning the wedding together was easy. The only tricky bit was making time in our often far too busy (in a good way) lives to actually do it! So instead of waiting around we decided to plan the wedding in just four months."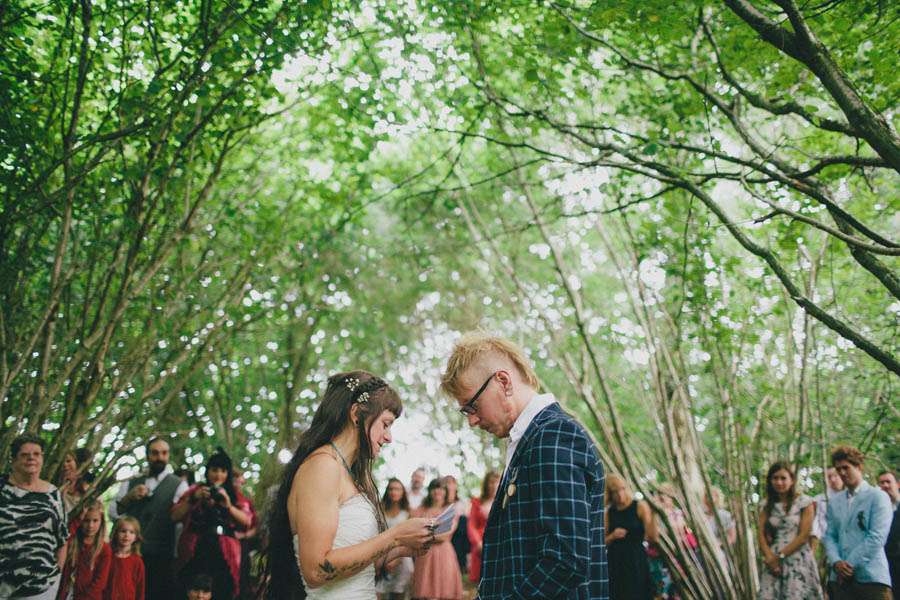 The couple really wanted a low key wedding and one that really reflected them. So they called in favours, used items they already owned and didn't sweat the small niggly details. "We beg, borrow and bargain for everything!" Sophie laughed, " so this continued into our wedding! Our house is furnished through Freecycle and we weren't going to pay a fortune for one day of our lives. However, we wanted to celebrate and so we saved as much as we could and did what we do best. We borrowed marquees and tents from our local Scout group, we asked friends to do the food (local spit roast venison, local smoked trout, home made cakes), and I did all the graphics for the invitations, menus, etc. We found a scrap of woodland on the farm and cleared a path to its heart. We made playlists, we picked flowers, we resurrected demi-johns found in our tumble-down shed, we hunted down reduced designer suits and second hand wedding dresses. Everything was affordable, personal, local and meaningful."
"I work in wildlife conservation and we are both passionate about nature, freedom and the outdoors. This freedom to be amongst nature on our wedding day was the most important thing for us. Risky with the English weather? Yes. Worth the risk? Most definitely! We had beautiful September sunshine; we were so very lucky. The details and our vows reflected our joint love of nature… insects everywhere and rings made of gold twigs, local sustainable and home grown food, and dedications to grow and embrace adventure while staying rooted."
"The biggest cost for us (being such bargain hunters and borrowers) was our photographer Claudia Rose Carter, but she was worth every penny", Sophie concluded. "The only thing I was fussy about was having an amazing photographer so I spent many an evening trawling the internet for contacts and was eventually directed to Claudia. After being wowed by the engagement shoot we knew we could relax on the day in the knowledge that the photos would give us accurate memories whilst also being visually stunning. We can't stop looking at them. We must also give a special thanks to Jo and Robert for letting us use their farm and home for our day and for giving us the ultimate back-garden wedding.

"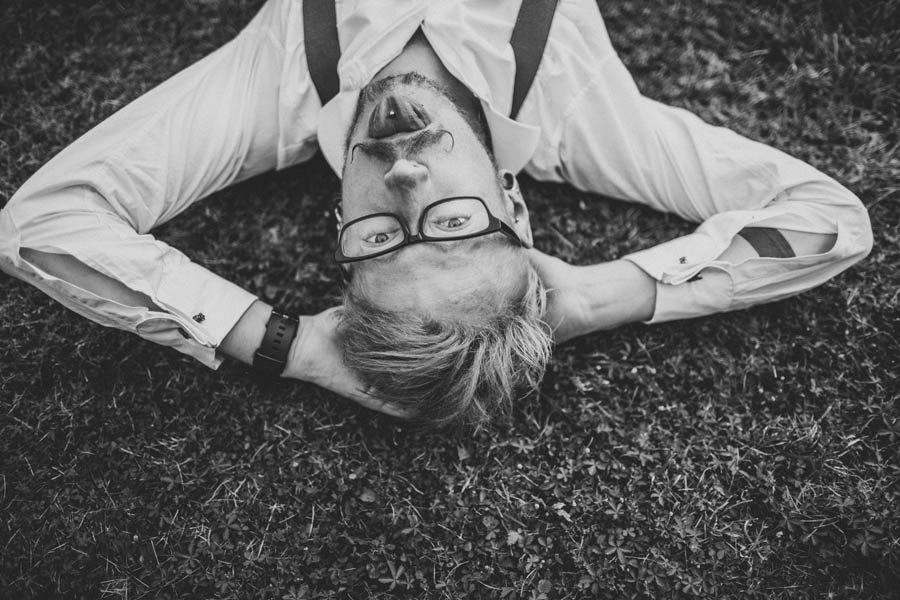 Isn't this wedding just the most perfect reflection of this couple and their love?! I don't even know you guys but I do know that! Thank you to Sophie & Tom and their fabulous wedding photographer Claudia Rose Carter for sharing with us today.
Supporting Cast
Photography Credit: Claudia Rose Carter Photography
Venue: Home
Bride's Dress: Ian Stuart
Bride's Shoes: Mel's Bride
Bride's Jewellery: Jade Sylvester
Groom's Outfit: Vivienne Westwood
Catering: DIY