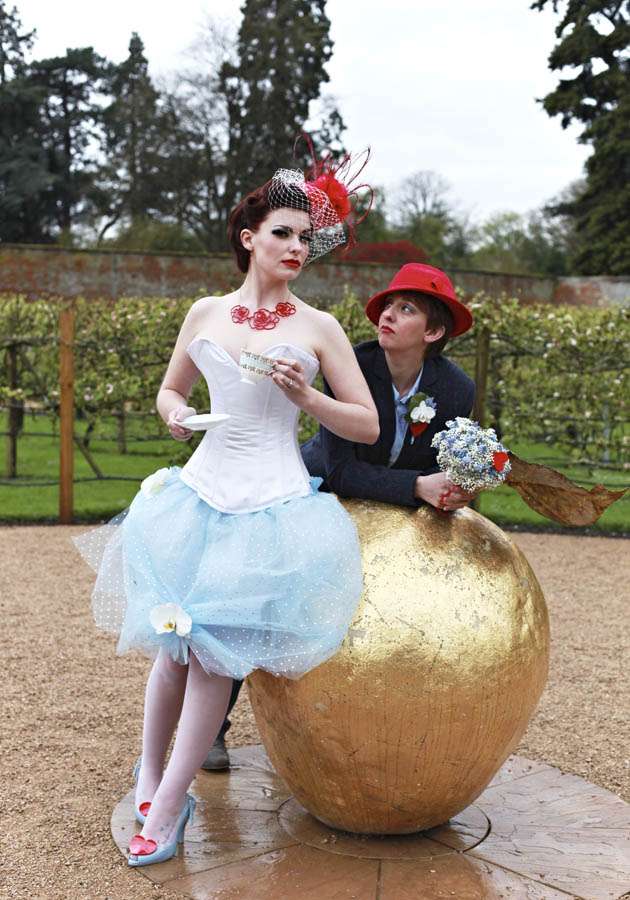 I'm sure you won't have failed to notice that there's a little sporting event going on in London at the moment. Now while I've genuinely surprised myself with how much I've been enjoying it (the opening ceremony was amazing and I'm now well versed in the art of synchronized diving) I can't help but shudder when yet another red, white and blue or Olympic themed bridal shoot (really, come on really, is that the most unique idea flying about at the moment?!) lands in my inbox.
However when I saw this shoot, admittedly not purposely patrtiotically themed, came my way I was excited… and it wasn't at all because it made me feel invigorated about 'going for gold' (the cliches flying around blogland are also doing my head in – anyone else?!) Stylist Rebecca of Pretty Little Trio told me all about it.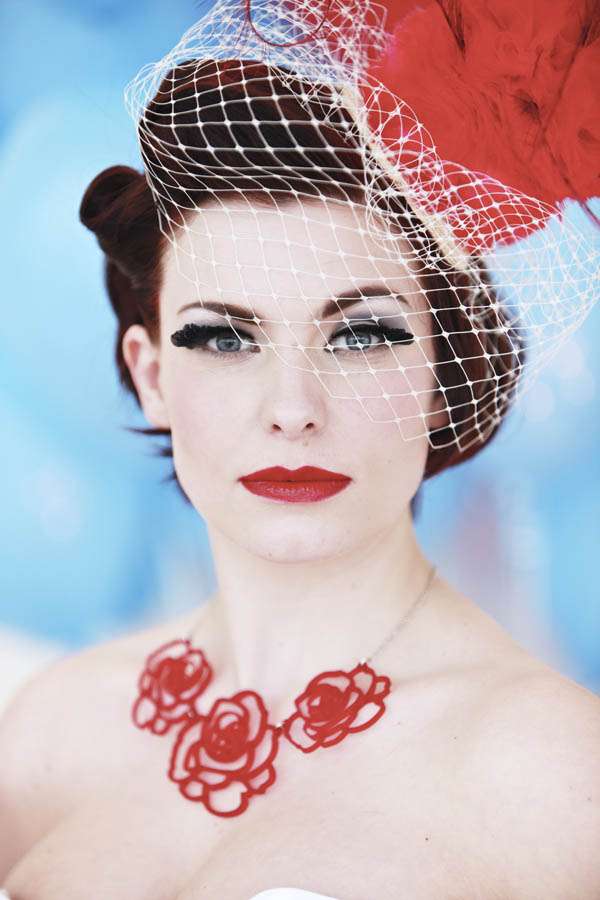 "The inspiration for Naomi & Nicky's shoot was burlesque, blues, whites and reds, vintage china, cakes, tutus and frilly lace knicker cakes! Basically we wanted a burlesque-esque, bridal vintage tea party with a flashes of red. The inspiration evolved over time and adapted to what the British weather threw at us on the day. Photographer Adam and I have wanted to work on a shoot together at Combermere Abbey for a while. We both love the place, it's incredibly naturally beautiful. So I came up with the idea to do the shoot in and around the bluebell woods, with a quirky burlesque influence."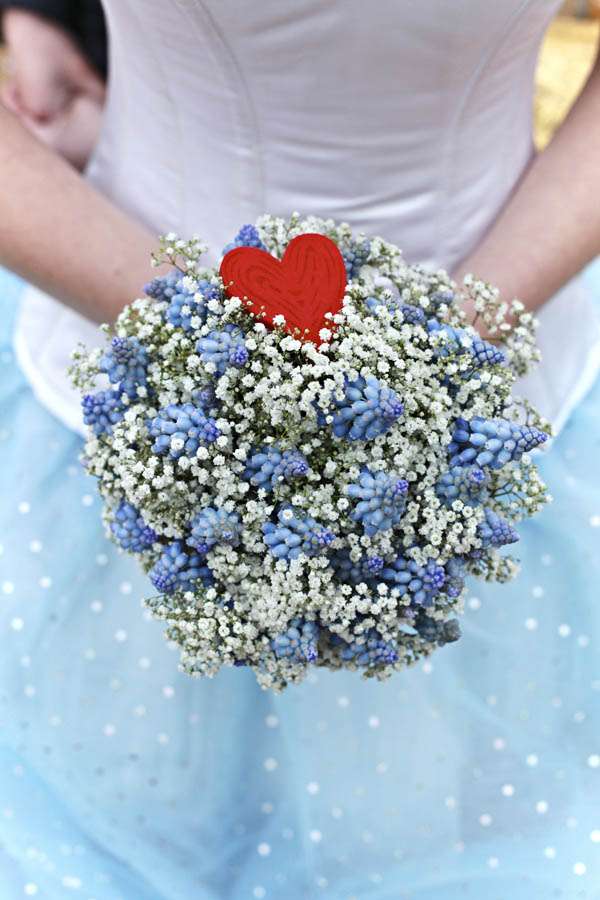 Now that's the kind of patriotism I can really get behind. Thank you Naomi, Nicky, Rebecca, Adam (and the whole team – credited below!) for sharing these with us today.
Supporting Cast:
Photography Credit: Adam Capper Photography
Vintage China Hire & Styling: Pretty Little Trio
Styling & Flowers: Living Colour Design 
Hair & Make Up: Pouting In Peep-Toes
Fascinators: Hummingbird
Stationery: Hattie Boo Designs
Cakes: Teatime Treats
Venue: Combermere Abbey