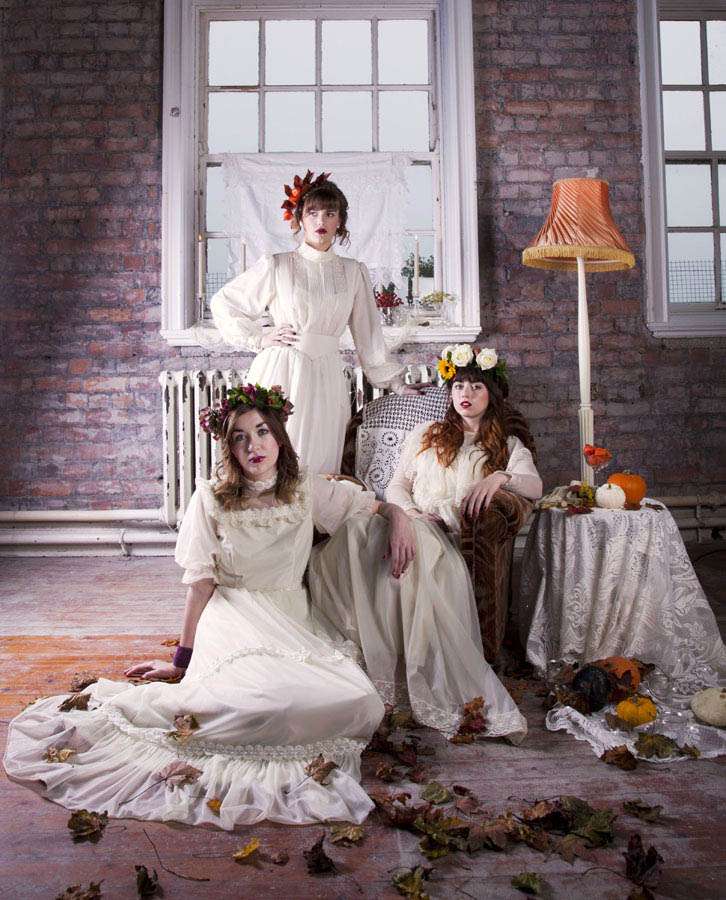 I am a nail art FIEND so I was thrilled when this gorgeous autumnal styled shoot was sent over to me by photographer Becky Mitchell. Alongside nail artist Nancy loves Nails, who wanted to showcase some newest Autumn/winter inspired nail designs, the idea was to share some unique Fall wedding styling ideas. The shoot was set up in an abandoned building which really helped to set the tone of the vignette as a whole.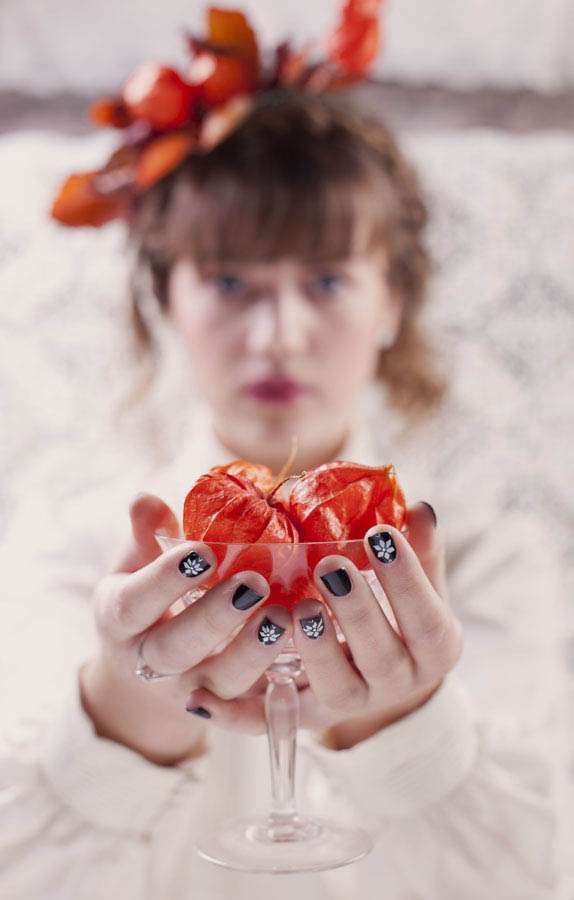 "When an abandoned building, in this case a late Victorian school in the north-east town of Saltburn-by-the-Sea, is brought back to life and loved by the surrounding community, all sorts of new uses can be found for the warren of rooms that have laid dormant," wrote Becky. "Along with a lot of other local photographers and artists, I have taken up residence in one of the studio spaces and wanted to do a shoot sympathetic to the space."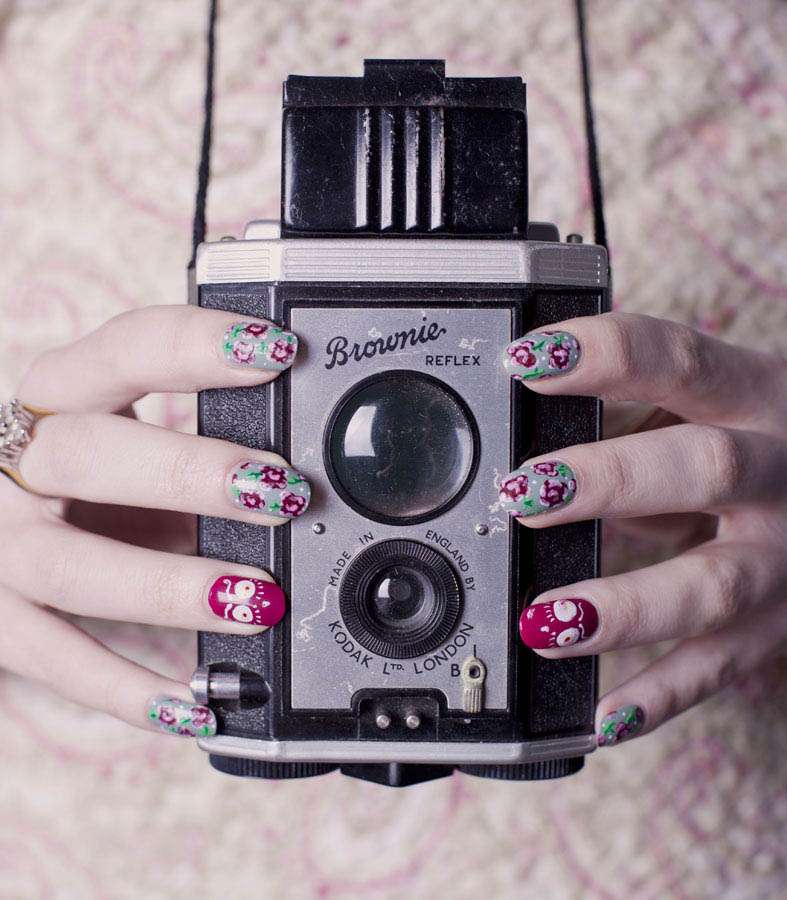 "The shoot was a collaboration between myself and nail artist, Sophie from Nancy loves Nails (we also did this Colour Pop shoot together!) to showcase her new Autumn/Winter inspired hand-painted nail designs. The hair garlands were made of avalanche roses, sunflowers and oak leaves. We also had hydrangeas, scabious and nigella seed heads with rosehips."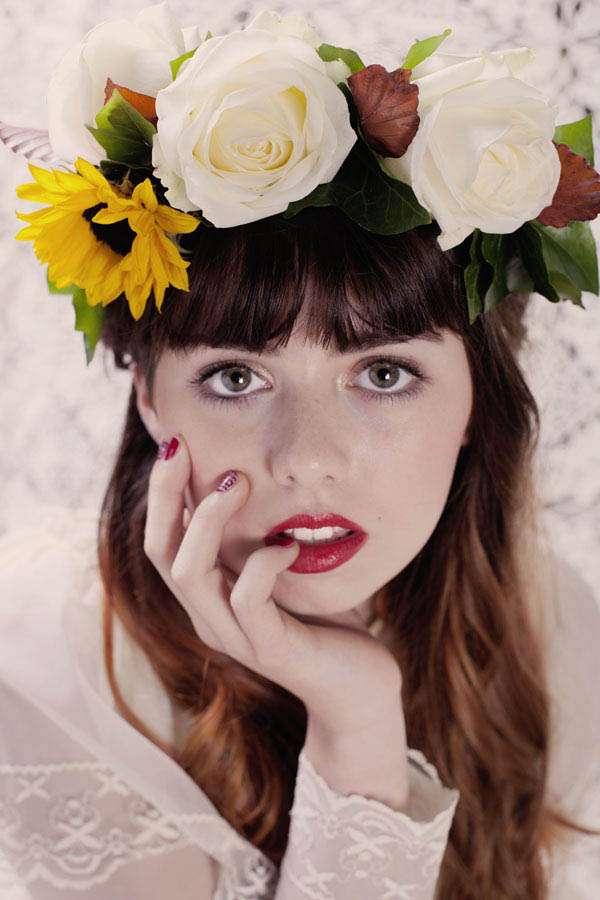 Beautiful! Thank you to Becky & Sophie for sharing with us today.
Supporting Cast
Photography Credit: Becky Mitchell Photography assisted by Bob Mitchell Photographer
Venue: Saltburn School
Nails: Nancy loves Nails
Make Up: Make-up by Jo
Hair: All Dolled Up
Dresses: Teesside Hospice Vintage Shop
Floral Headpieces: Darling and Green