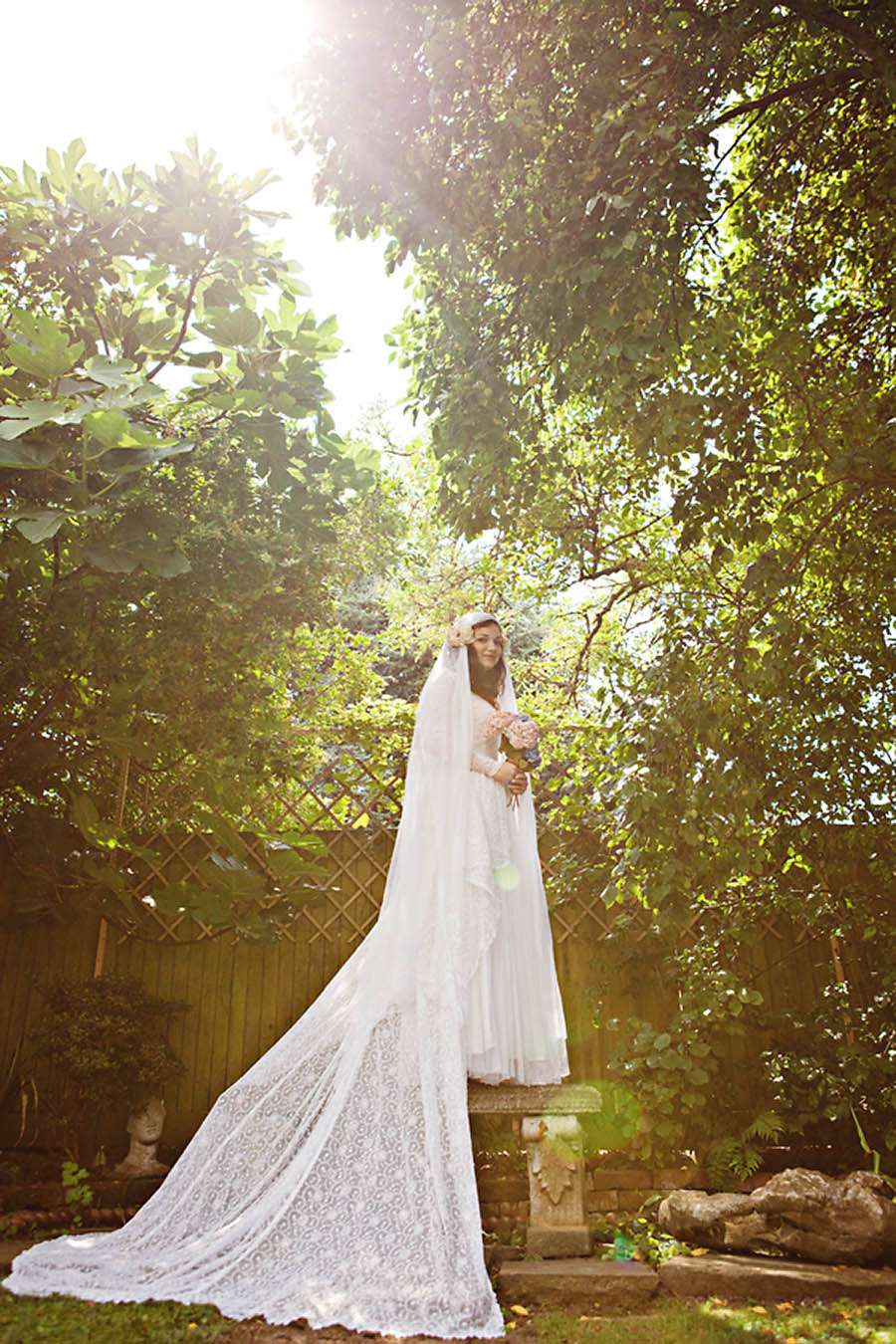 With Summer just around the corner, what could be a better shoot to share with you than this gorgeous secret garden shoot? Using antique and vintage piece from Henry Nicholls Antiques in Worthing, the styling had a timeless but quirky feel. Photographer Jayne Sacco told me all about their inspiration, "Anna owns Henry Nicholls Antiques alongside her husband Henry, and her style is all about being individual. She sources a mixture of vintage and retro goods for the store, as well as carefully selected costume jewellery like the Ritzy Crystal jewellery featured in the shoot. Henry has appeared in a number of Antique TV shows from Trash to Cash, Secret Dealers and is a regular antique dealer on ITV Dickson's Real Deal."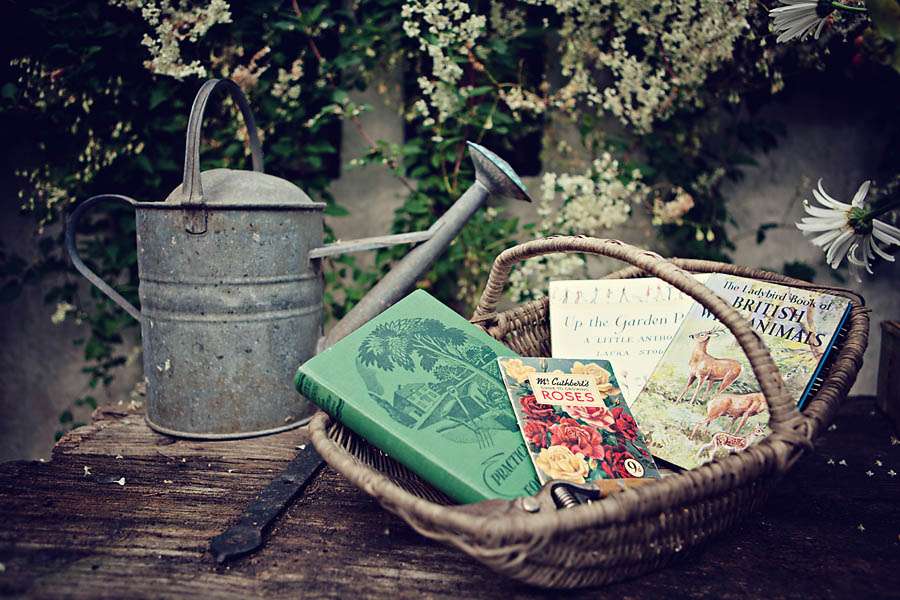 "My inspiration for the shoot came from Anna's daughter Coco (who modeled for us) and her love of garden gnomes. Anna has the most beautiful secret garden, it seemed the obvious choice for the location. I wanted elements from Anna's cottage garden with a flavour of past times and faded memories of a bygone era. I also love mixing modern with vintage treasures. Without a modern context, vintage alone can look a little fusty. Mixing the two can create something fresh and timeless."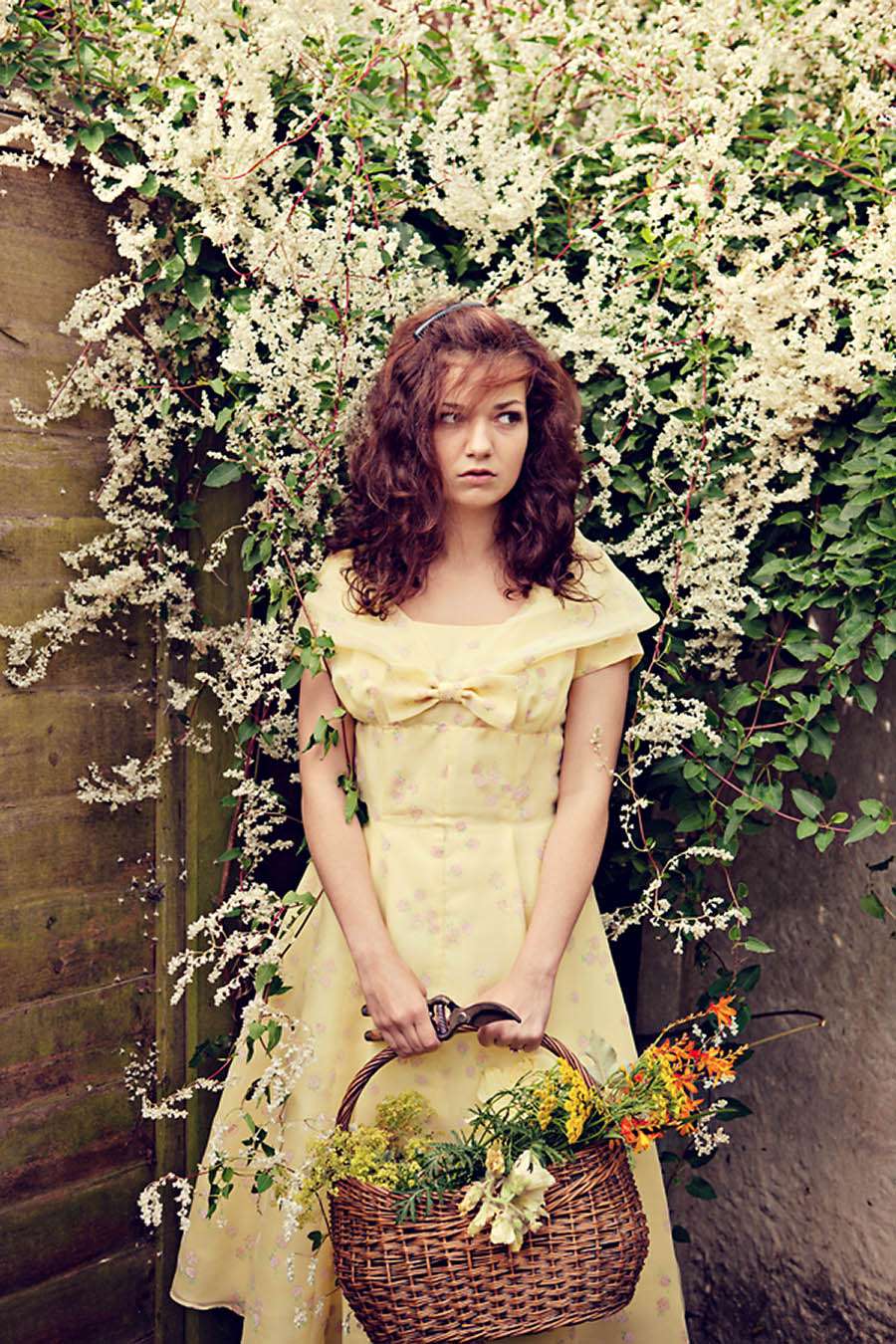 The shoot's colour scheme was inspired by vintage dresses they chose – a 1950s tea length yellow and pink flowery number and a 1940s white wedding dress. They picked up the colours in the flowers, accessories and props which really makes the  shoot work as a whole.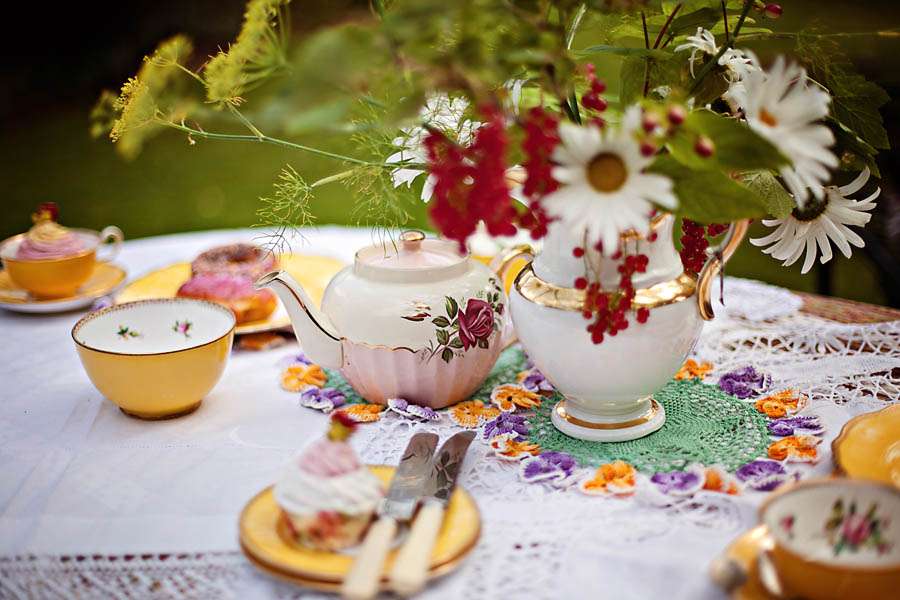 "We hand picked flowers, berries and green foliage from the garden and Anna gathered jugs and baskets and loosely arranged them beautifully," Jayne continued. "Together Anna and I with the help of my good friend and fellow photographer Elizabeth Ruby Owen, styled the shoot. Anna's garden has so many interesting areas and I had the idea of Coco doing a spot of gardening followed by afternoon tea while reading her favourite magazine."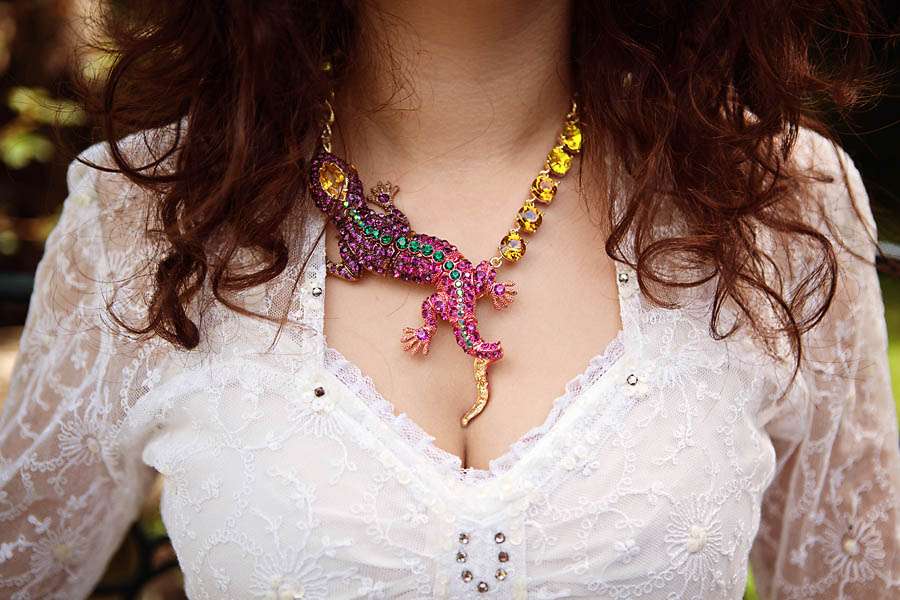 Gorgeous. I don't know about you but I'm ready for summer now! Thank you to Jayne and the whole team for sharing this beautiful shoot with us today.
Supporting Cast:
Photography Credit: Sacco & Sacco Photography
Props & Accessories: Henry Nicholls Antiques