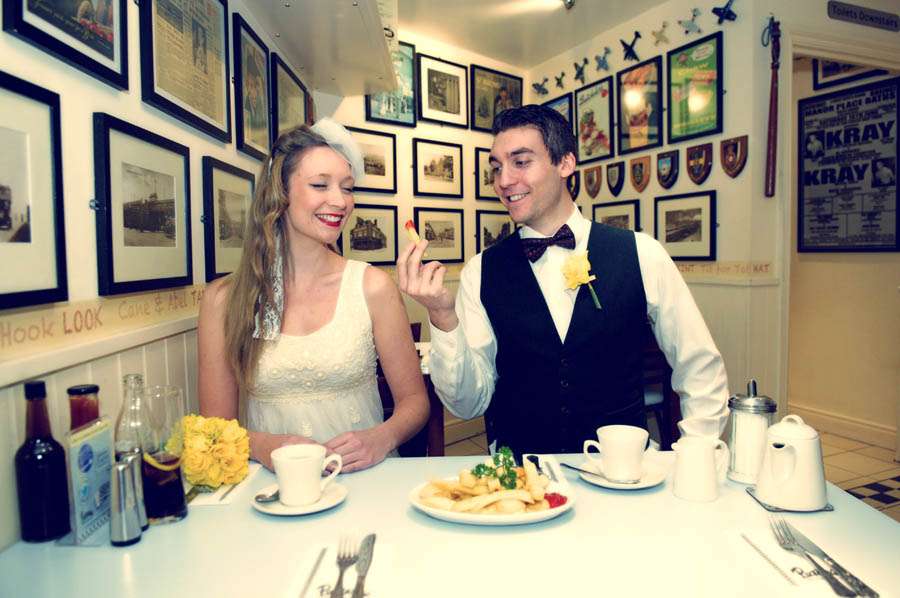 What could be more British than fish n chips? It's one of my favourite things and an absolute must when visiting a seaside town or hanging around London's east end! Claire & Martin's shoot took place at Poppies of Spitalfields.
"The idea behind this shoot was a vintage, very structured and posed shoot," photographer Georgina told me. "I wanted them to resemble the old commercials that were made in the 40s & 50s, which would feature a nuclear family or a young happy couple enjoying the product advertised."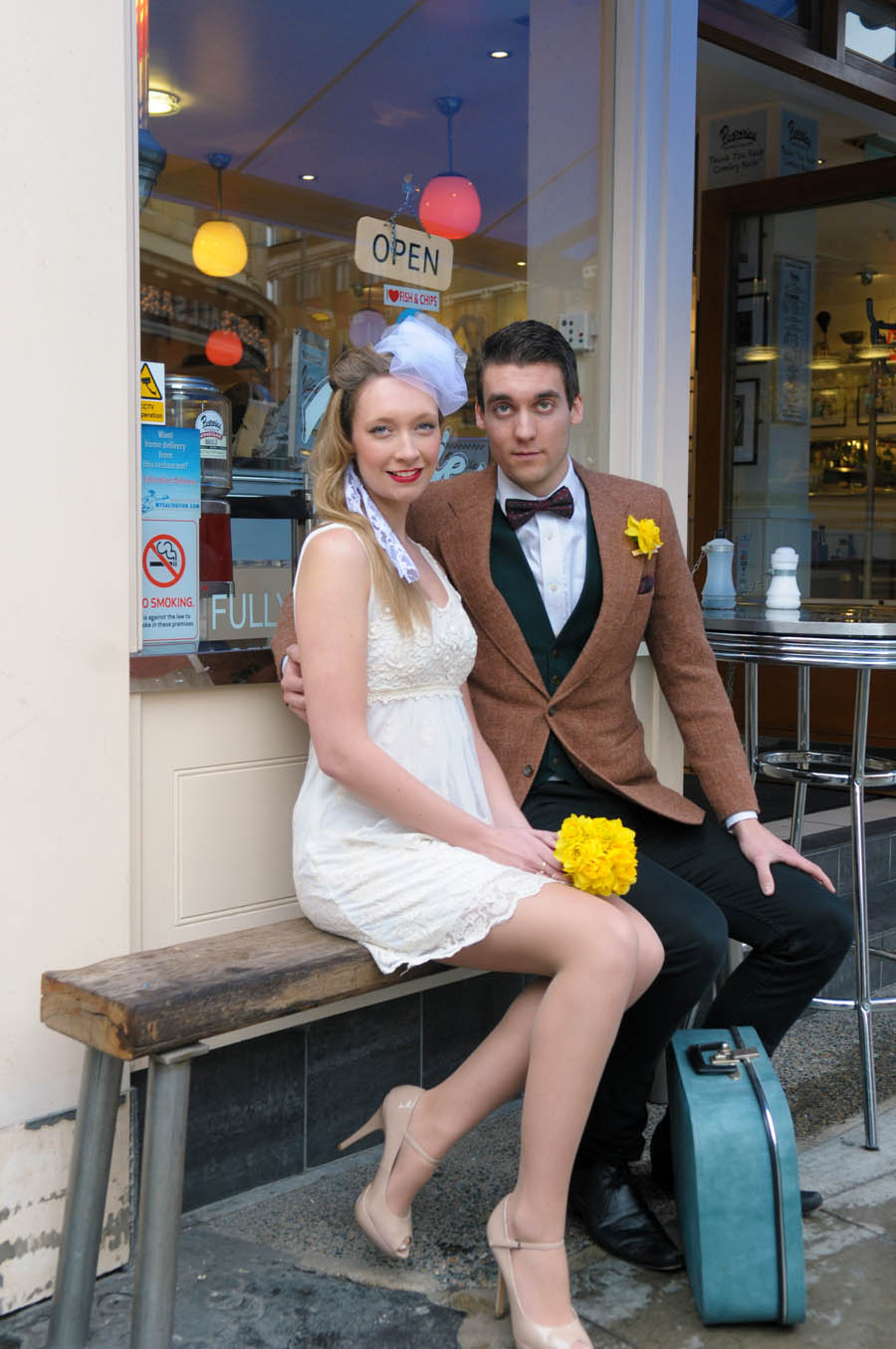 Claire wore a vintage dress from the 1960s which originally belonged to Georgina's mum. They also added a vintage suitcase, some simple flowers and dressed Martin in vintage attire. "We both decided to keep the feel of the images very simple because the restaurant and the couple are so gorgeous," concluded Georgina. "We thought that they would speak for themselves in the photographs. As you can see, we ordered fish n chips for the shoot, but after we finished we all bought a meal and it was amazing, really yummy."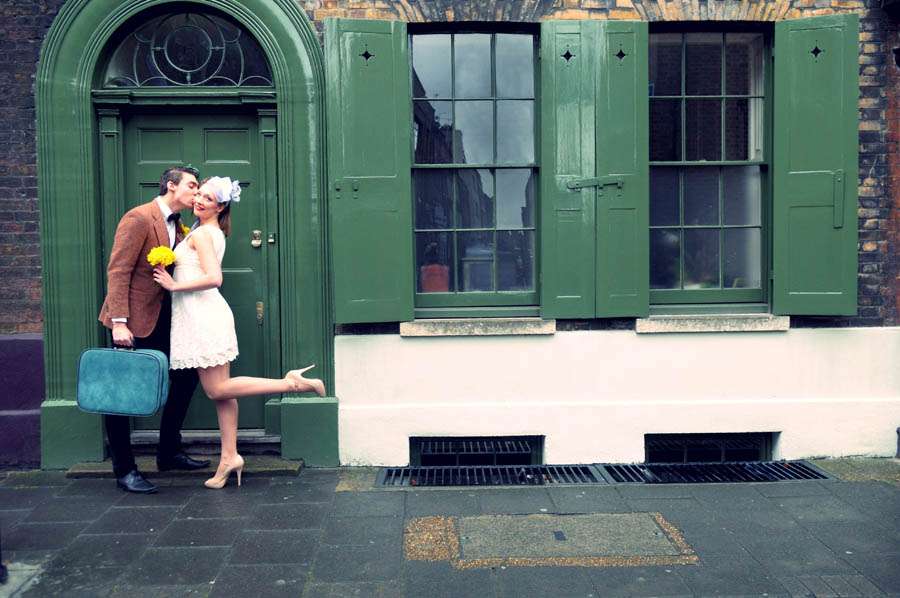 Thank you to Georgina and her team for sharing this cute shoot with us today.
Supporting Cast:
Photography Credit: White with Two Sugars
Location: Poppies of Spitalfields
Clothing & Props: All vintage
Stylist: Charlotte Ferreira