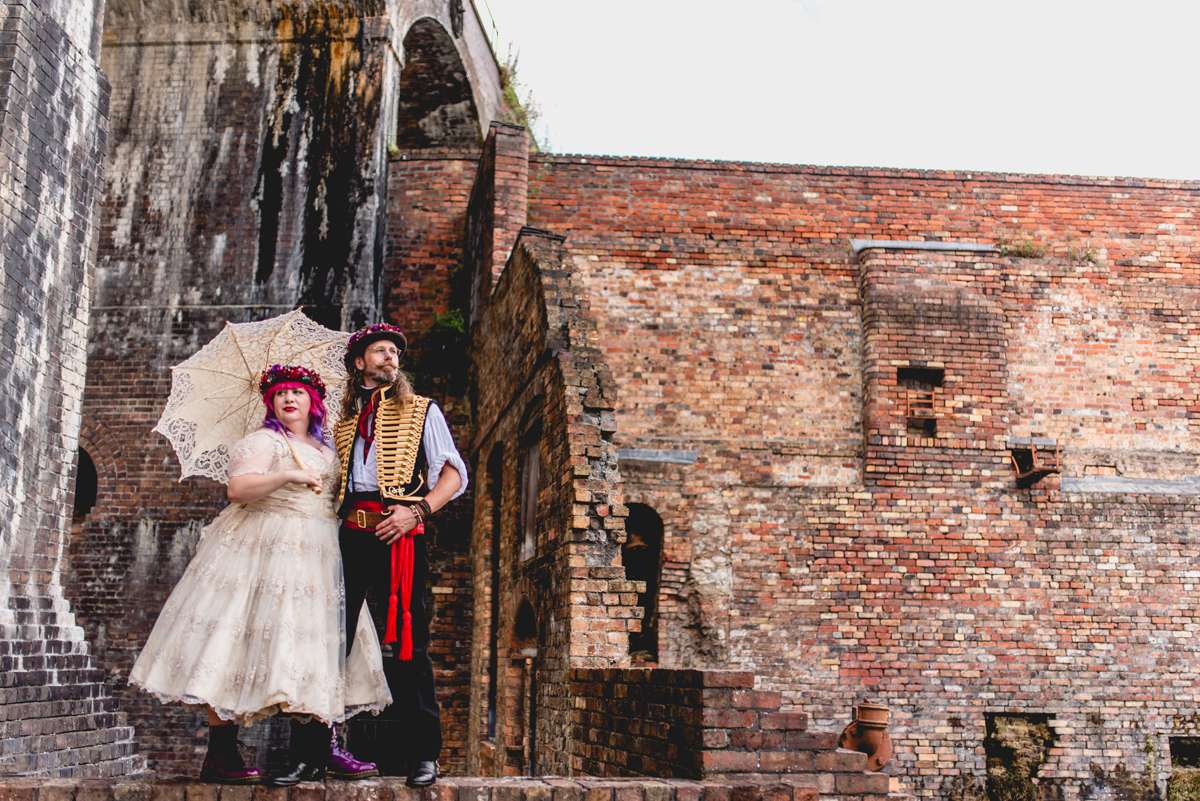 Fay and Michael met in the most bizarre way – they were set up by Michael's ex-wife! After 10 years together they decided to get married and wanted their wedding to be an eclectic mix, representing all of their passions and loves. They included ballroom dance, costume, circus, art, festival, sugar skulls, Tim Burton and vintage influences. They also wanted it to be an opportunity to show off their creative artistic flair to their family and friends.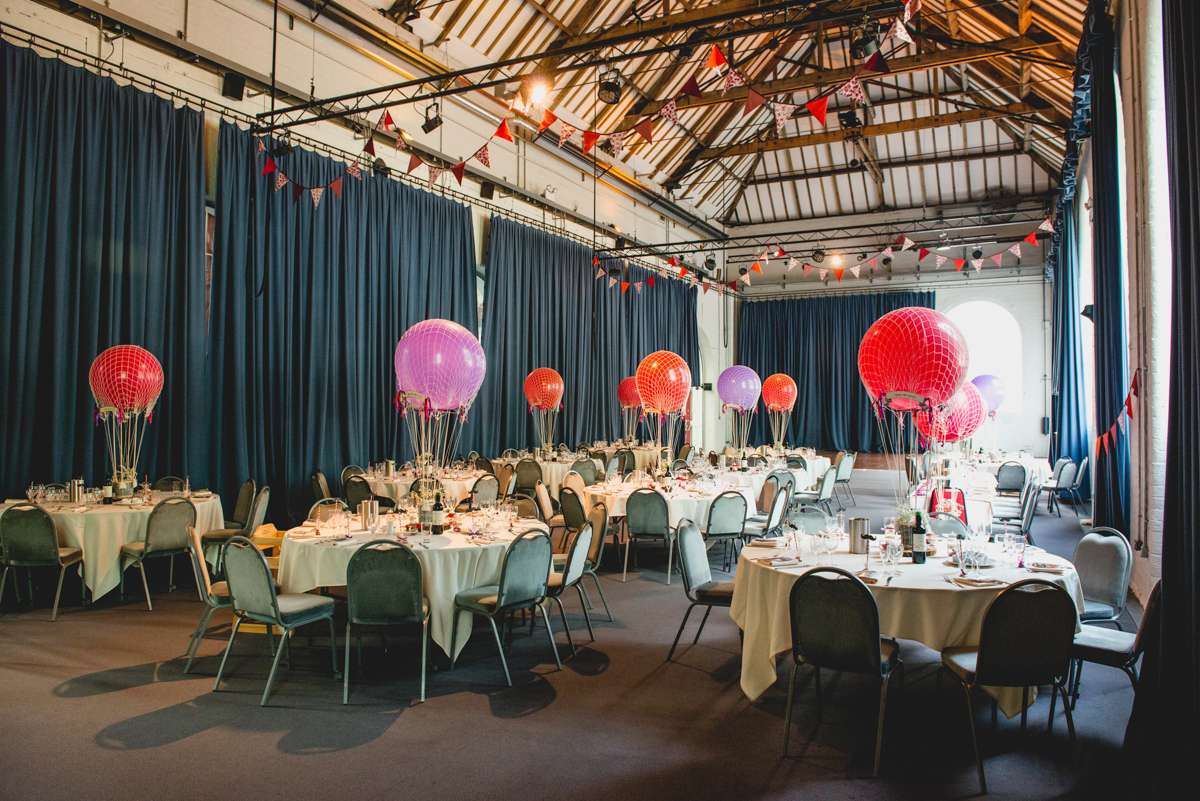 "We were inspired by everything we loved, ranging from Tim Burton's Corpse Bride to vintage circus' with hot air balloons", Fay explained. "As reenactors we spend a lot of time during the summer camping in fields, fighting on battlefields and then socialising with friends in the beer tent. We wanted to share the atmosphere and feelings we get at reenactment shows with all our friends and family. We didn't want to be constrained with a 'reenactment wedding' though, so we decided to bring lots of things we loved into the day."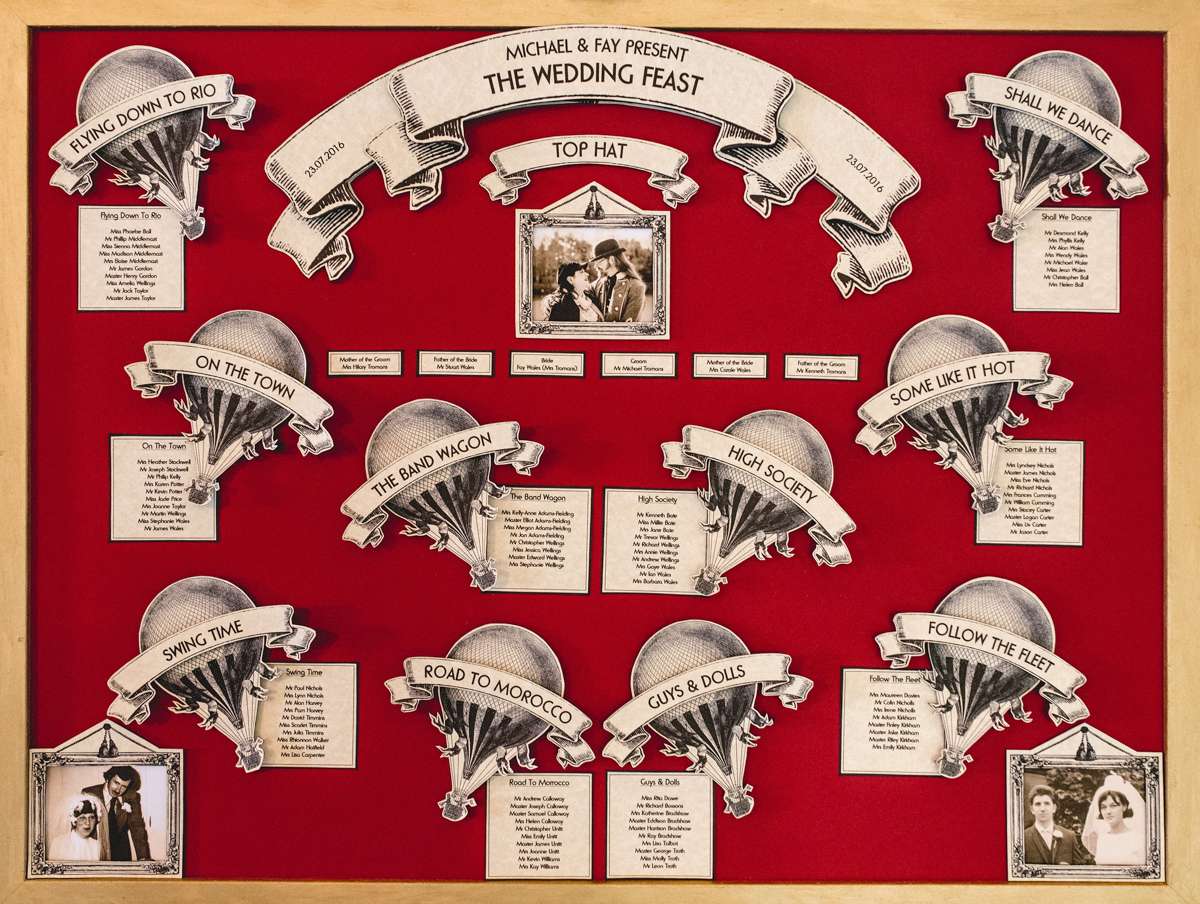 With help from family and friends, the couple did a lot of DIY projects. "We made my wedding dress, Michael's cravat, all the circlets, posies and buttonholes, the ring box, the hot air balloon centrepieces, the bunting, a signpost for outside the venue, the table plan, all the paper goods, and the cakes! We also decorated chocolate sugar skulls and put the rose arch alter together. Making my wedding dress meant it was unique to me, and having the hot air balloons a metre high, towering over the guests, looked pretty awesome."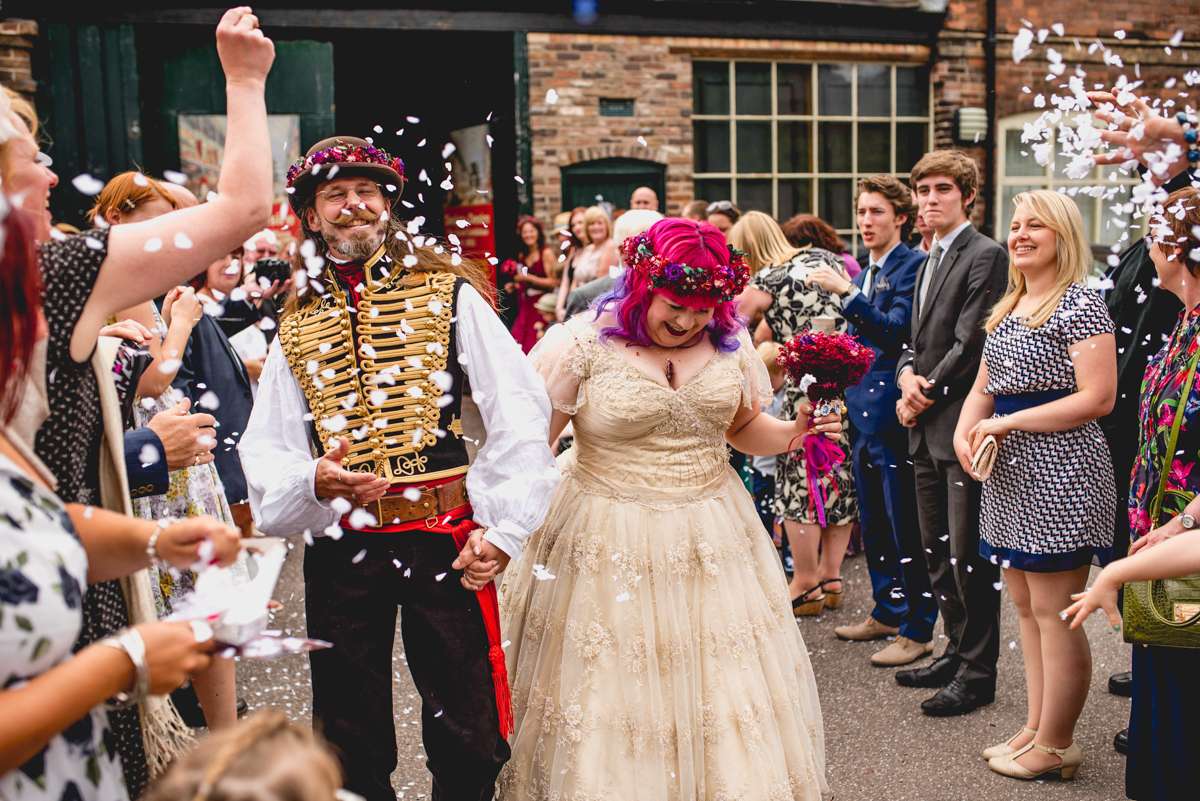 As much as they enjoyed doing all their DIY projects, Fay found making her own wedding dress to be the most testing part of the planning. "I nearly gave up several times on making my dress. I have several chronic health problems and unfortunately had some 'flare ups' which put my schedule back with making everything. I had made a 'mock up' of the dress, but the materials I used for the final dress acted different to how I practised, and required different techniques I was unfamiliar with. There was definitely blood, sweat and tears that went into the dress! But it was worth it in the end."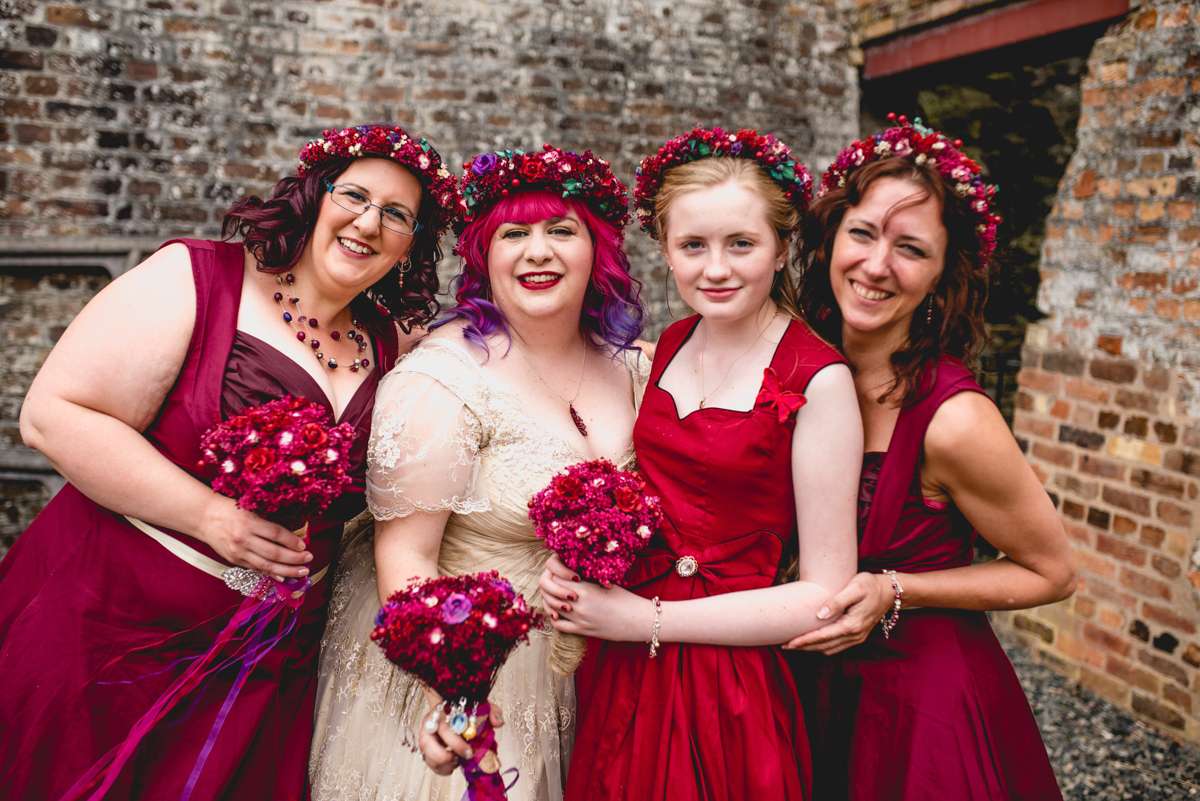 Fay and Michael chose a Ironbridge Gorge Museum as their venue. "Having the wedding in the museum was a first for many of our guests, but meant there was so much more interactive elements for all the children. It also created an amazing atmosphere."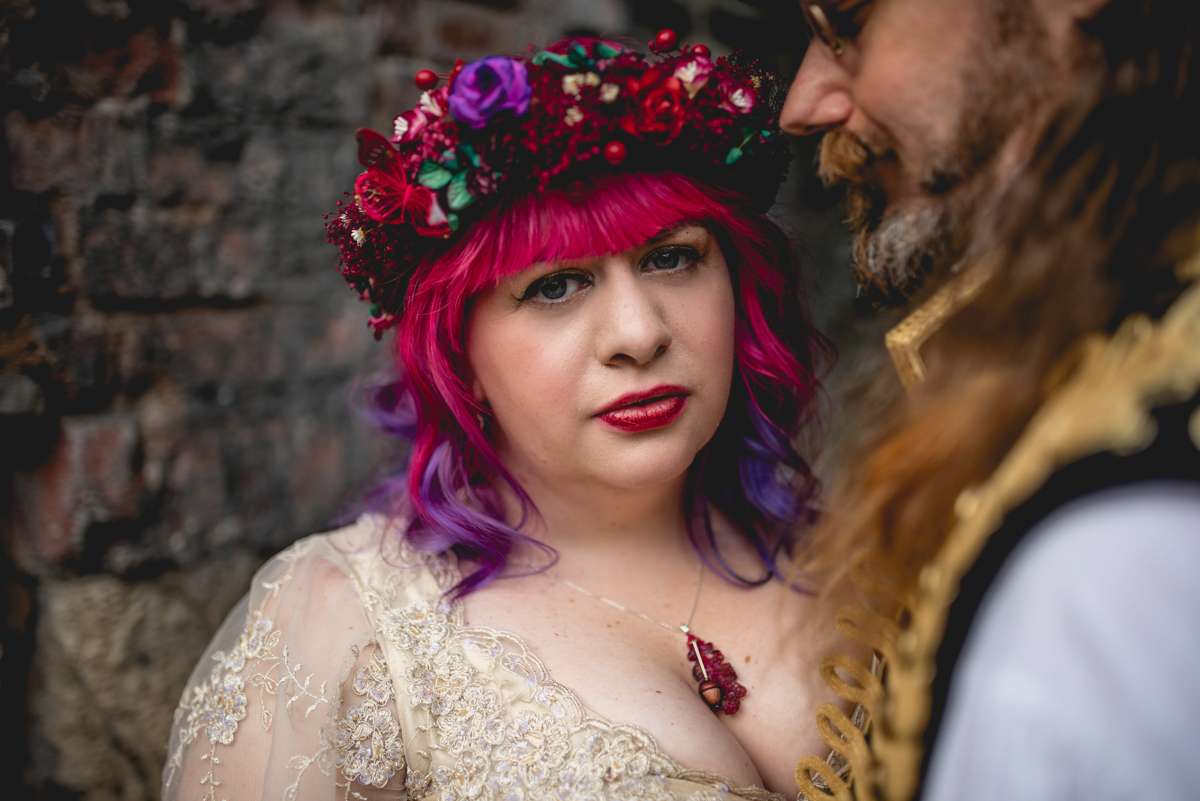 The couple's favourite parts of the day included their ceremony, dancing and having their photographs taken. "The most amazing part was walking down the aisle to A Thousand Years by Christina Perri, with all the lanterns lit. When I saw Michael waiting for me all my nerves just melted away and I felt so blessed with all our family and friends around us. The funniest moment was when the registrar asked me to take Michael as my wife. It definitely broke the tension, I couldn't stop laughing. Now I refer to him as my 'wifey for lifey'!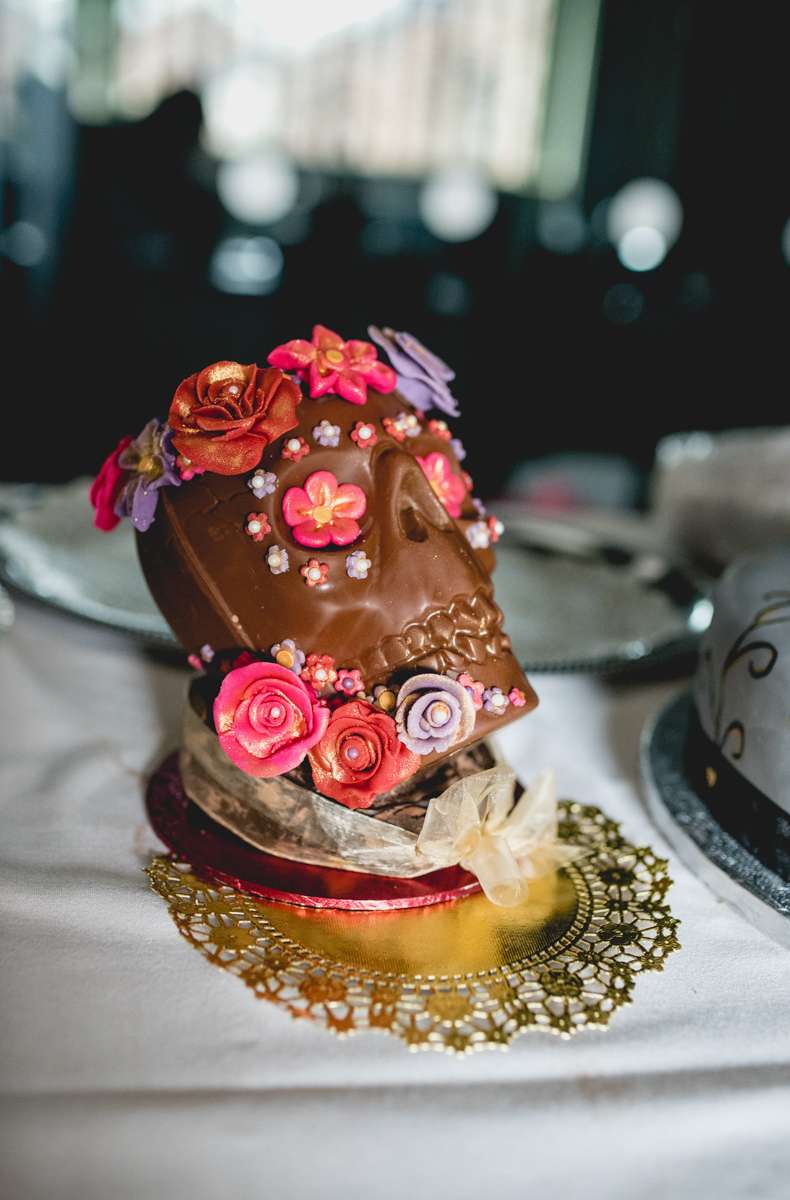 "The best thing about planning our wedding was bringing all our crazy ideas together and seeing how they complemented each other. We didn't have a specific theme so it could have looked really chaotic. Seeing everyone enjoy themselves made all the effort so worth it.  Our advice for future brides and grooms is that as much you plan, there will always be things that won't go exactly how you think it will. Sometimes they will be much better than expected and other times bring tears and frustrations. On the day, just roll with any changes and enjoy yourself. You can control your reactions, so make them positive rather than negative so you'll look back on far happier memories."