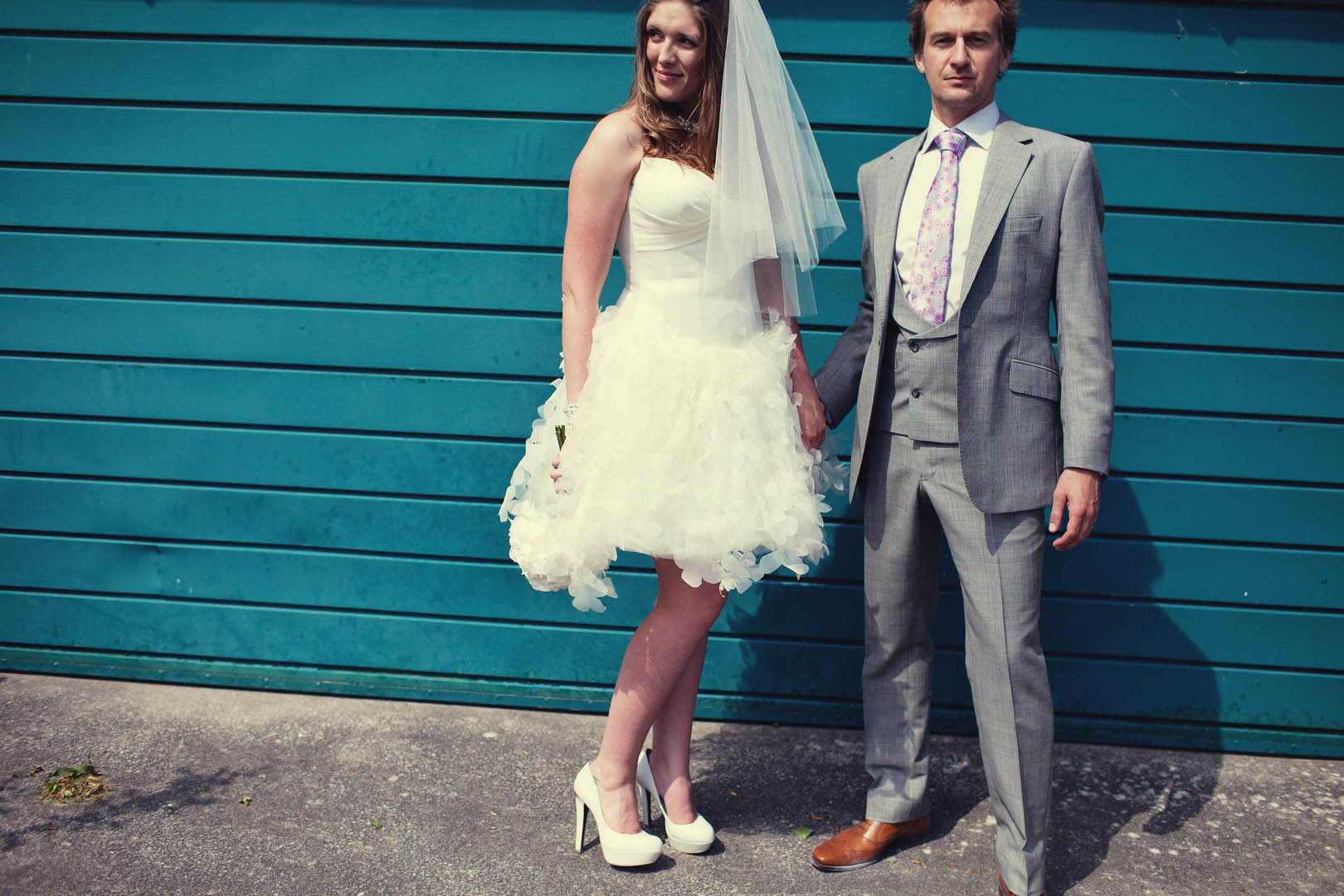 I teased a photo of Emma in her amazing short short wedding dress on twitter as soon as photographer David McNeil sent over this wedding to me. Whoaaa, I literally had to share it with someone (well 12,000 someone's) right away! I. Die.
"We got married in Bardsea (on the bay of Morecambe)" Emma told me. "It's my parent's village which is just such a gorgeous place near the moors and the beach. Even though we live in Camden and love it – we're both down to earth and love being outdoors and away from the city, so it was a natural choice. We got married at Eden Lodge, on the outskirts of the village, which has recently been converted from a Edwardian home to a small, minimalist hotel in some AMAZING grounds. We got married in the hotel itself and then the reception was in a marquee in the grounds. It was the hotel's first wedding and they were AMAZING. We can't sing their praises enough. The staff were EXCEPTIONAL and really went above and beyond to make our day perfect."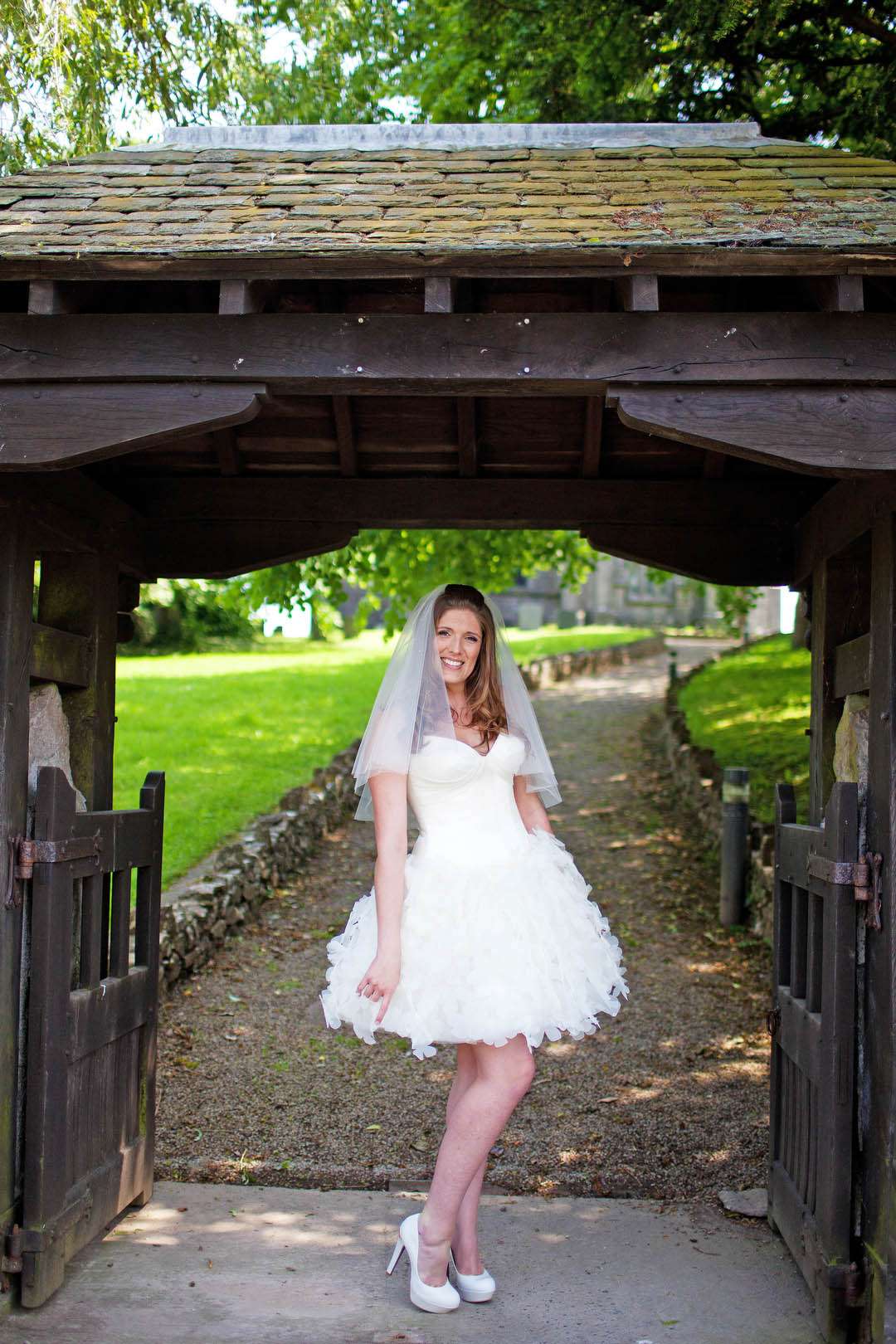 Emma's amazing dress was a custom-made Suzanne Neville number. She explains, "I never thought Matt and I would get married. I knew we'd be together forever but we weren't really the 'marrying kind'. As soon as he proposed, I knew my dress would be something that reflected my character. I'm not a girly girl and I usually dress in biker boots and short skirts – so short was what I wanted. I wanted to feel like ME on the day not a BRIDE. I scooted through some websites looking for a short wedding dress and found one designed by Suzanne Neville. I fell in love but hunted for something cheaper that I loved as much. Anyway I didn't. The dress was custom made for me at a crazy price. But it was the only one for me!  I've been taking some millinery courses so I wanted to make something for me to wear. Obviously our wedding was near the royal wedding, so as a joke I designed and made a crown out of silk and fresh water pearls to wear. In the end I chickened out of wearing it as I was already so tall in my platforms but you can see me holding it in this photo."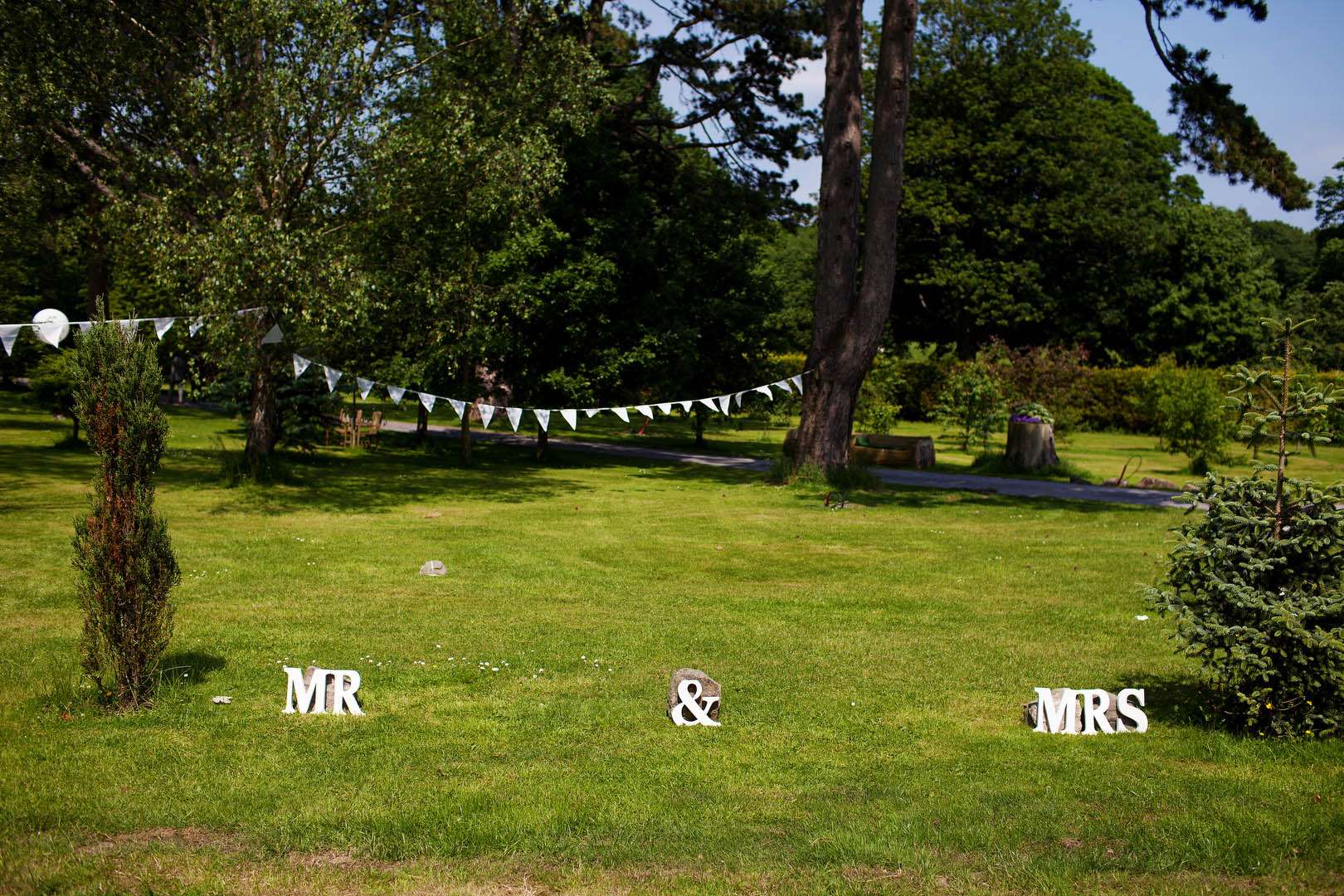 The inspiration for the wedding came from the proposal and the things Emma & Matt love in 'real life'. "When Matt proposed we were camping in Dartmoor and driving back to London took about 7 hours. In these hours we talked through everything we wanted from our wedding. How we wanted it to reflect us and not be a cookie cutter wedding. We focused on the things that we love and most of all wanted the wedding to be fun. We decided that we would use things that meant a lot to us and reflected our life together. Basically, we tried to reflect the things we loved and tried to steer clear of doing things conventionally wedding like."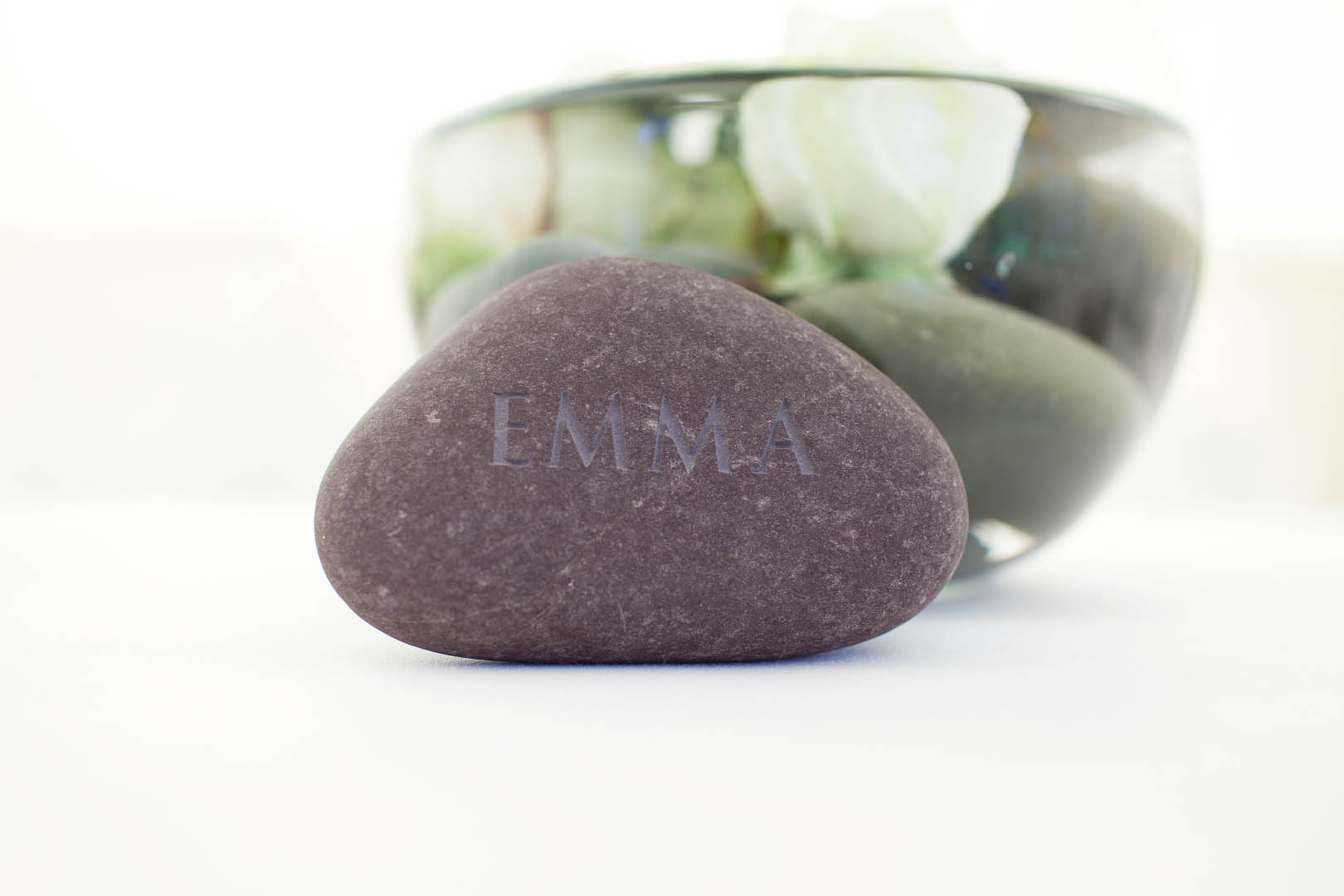 "Matt proposed in a river by a rocky outcrop and as a keepsake I took one of the grey pebbles from where we'd been standing. I used this as inspiration for the wedding, i.e. grey and round. Once we had decided on the theme I started buying wedding props straight away – collecting them up for the big day. The sooner you do this the better as it saves money and really adds the little touches to the wedding. For example, I bought lots of Christmas decorations (white china bells and hearts) in the sales after Christmas and used these in the trees at the wedding. I like little details, so I also bought lots of wedding words and signs. Again, I got a lot of these in the sales (www.sheerluxe.com has a wedding section and does lots of money off offers. Also I found wedding magazines usually have a special offer on each issue, so I used these.)"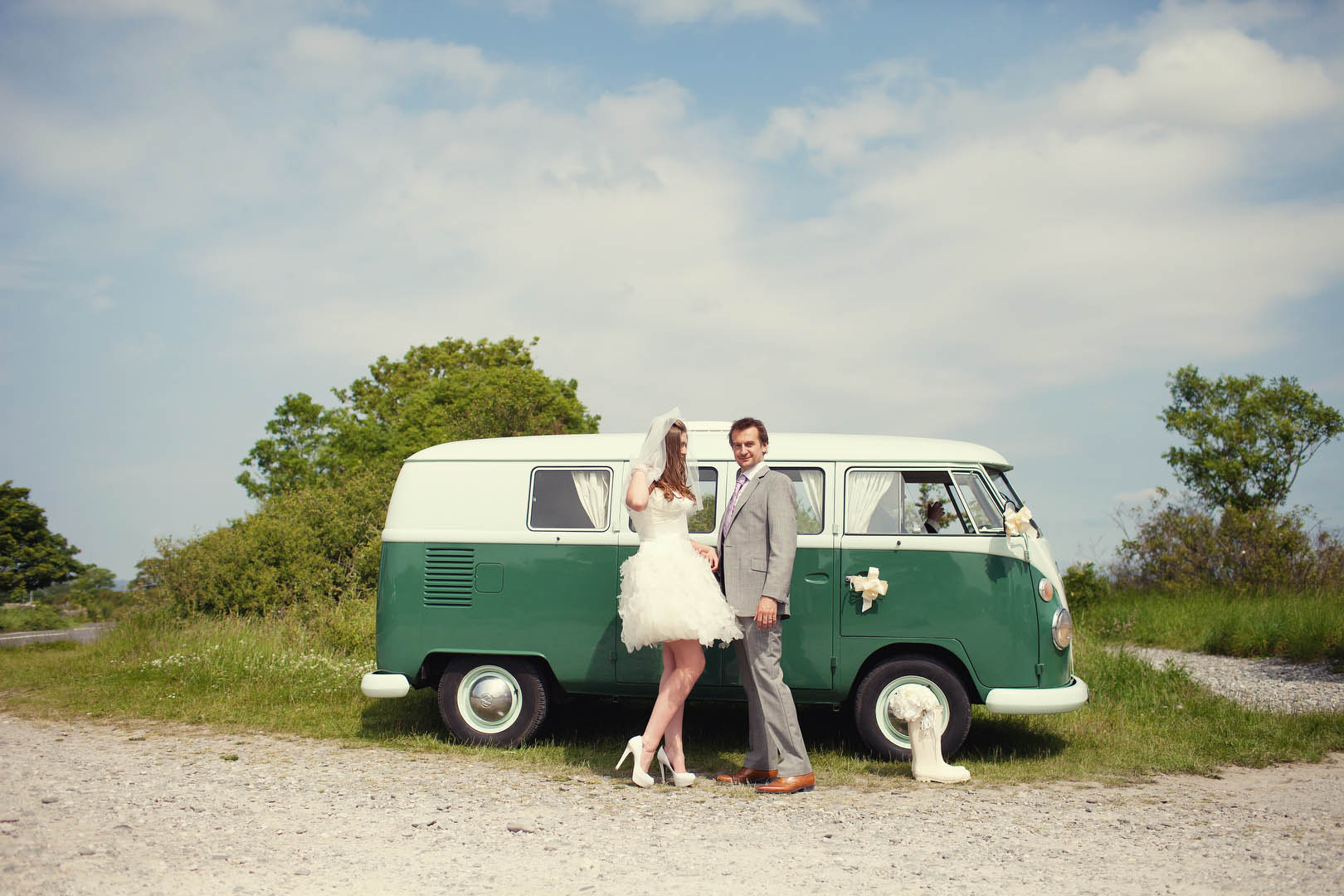 "I collected pebbles from the local beach and used these for the centrepieces and the name places. My dad also used grey slate to make the stands for the tables numbers which were bought from an online hobbycraft website really cheaply and spray painted by my dad. I also used the dress as inspiration and tried to reflect the poofyness of the dress in the choice of round chinese lanterns in the gardens, 3ft round balloons in the gardens, my round bouquet and the round "afro" like vases of gypsophilia."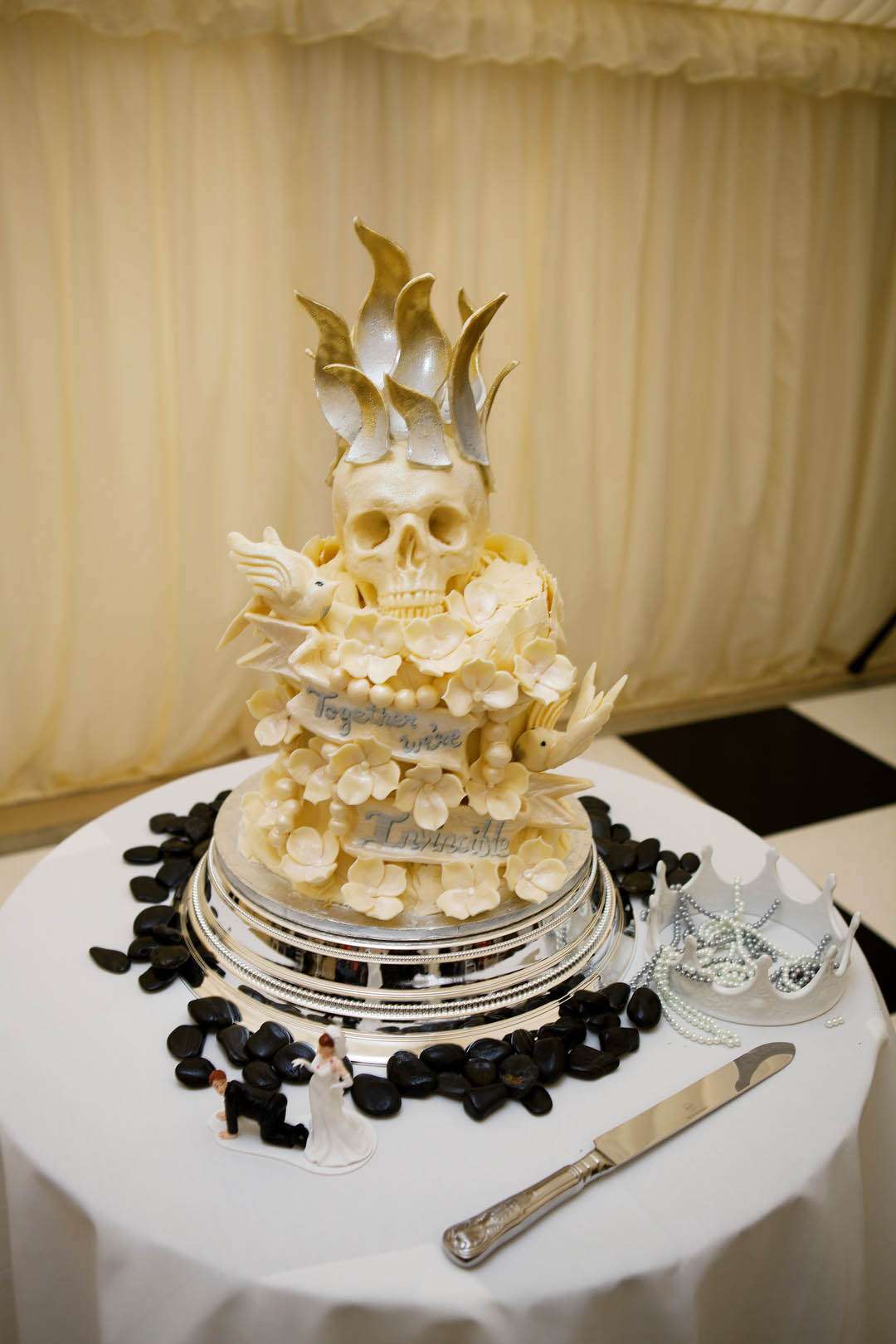 Beautiful, classy, stylish and personal. I love it! Although, Emma damn you for introducing me to Tina Lilienthal jewellery. I now need to own the whole 'Skulls & Strawberries' range.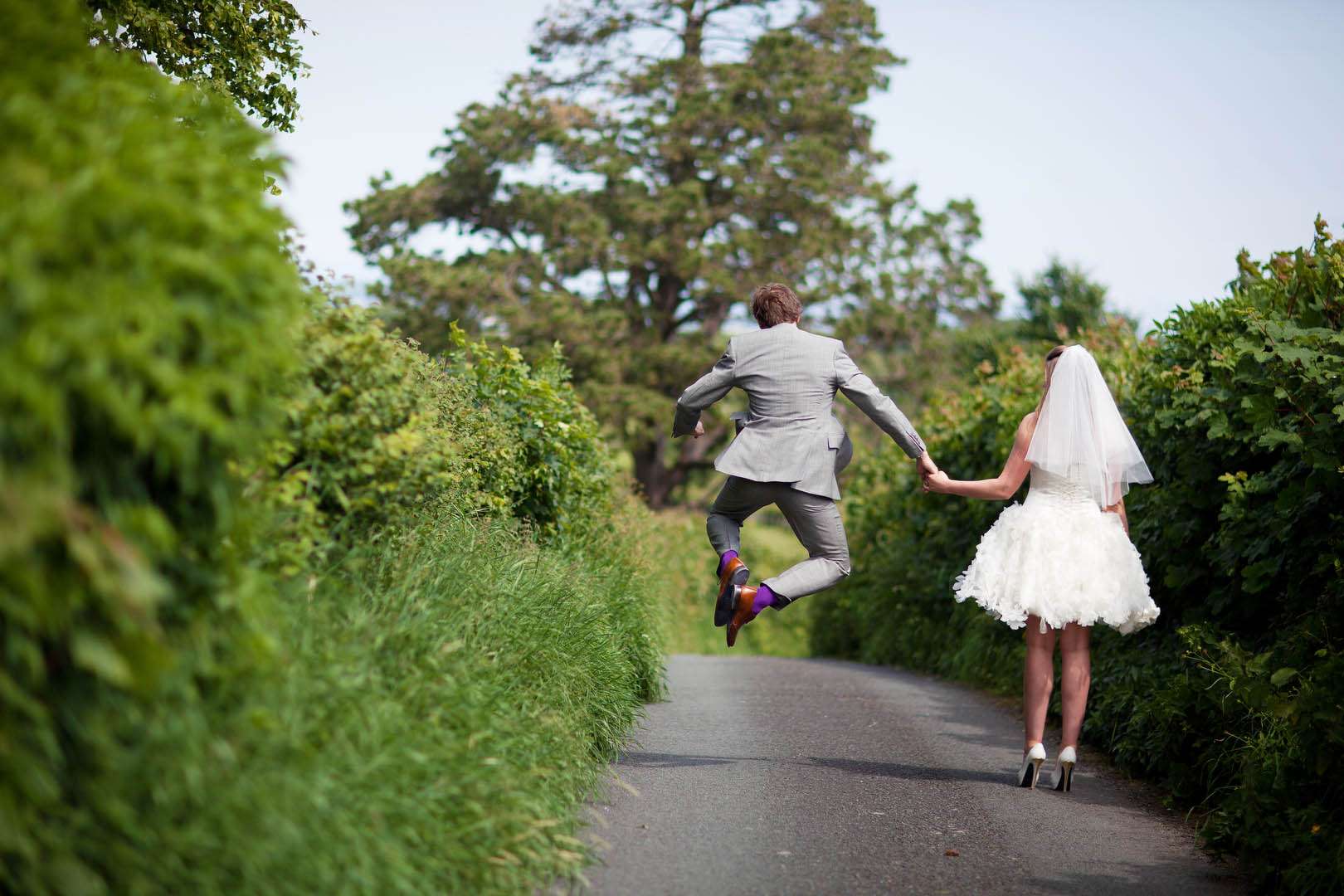 Thanks to much to Emma & Matt and their photographer David for sharing this fabulous wedding with us today.
Photography Credit: David McNeil Photography
Venue: Eden Lodge
Bride's Dress: Suzanne Neville
Bride's Shoes: Carvela
Bride's Necklace: Pebble London
Bride's Skull Bracelet & Pendant: Tina Lilienthal
Groom's Outfit: Gresham Blake
Bridesmaid's Dresses: DIY
Cake: Choccywoccydoodah
Flowers: Dodds Designer Florists
Marquee: Evans Marquee Hire
DJ: Lights Alive Disco
Hair & Make Up: Katie Dale