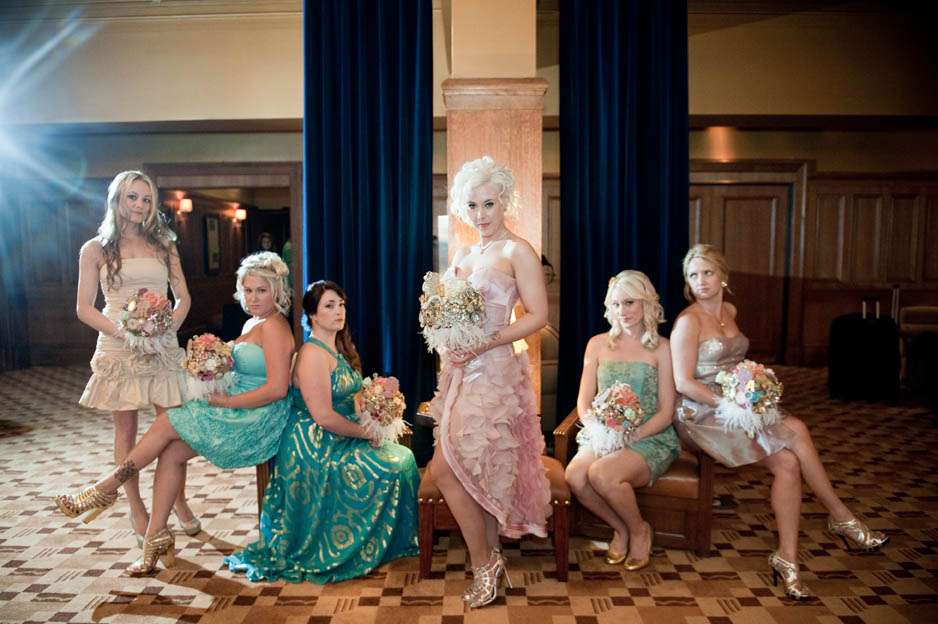 I'm afraid there's no Photography Friday today and all the photography was done by other people this week! However not only do I know you'll forgive me when you see this amazing wedding I'm putting in it it's place, but you will also all be pleased to here that I'm going to be blogging the full Paris photo shoot on Monday!
Danielle & Ed's wedding should certainly help you to get into that Marie Antoinette vibe. I knew I'd love their wedding as soon as I saw their engagement session (which I featured in July) With a penchant for crystals, skulls, fashion & shoes (!) this pair really couldn't have anything but a ridiculously opulent and extravagant Rock n Roll wedding. Prepare you have your breath taken away…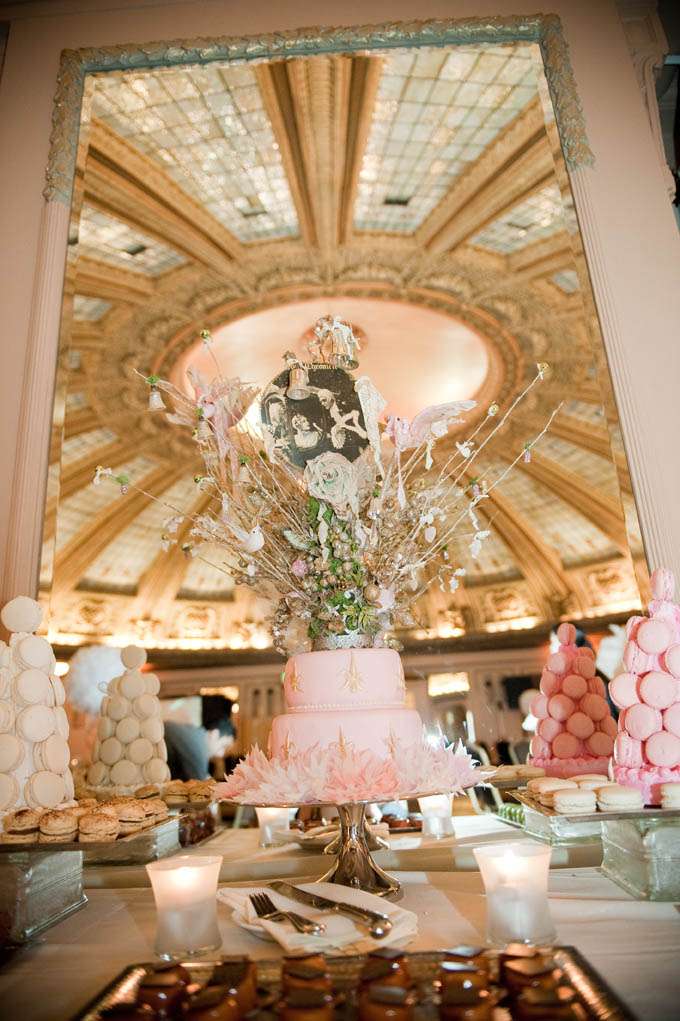 Danielle wore four…yes FOUR different outfits (full list below!) – a different one for the ceremony, cocktails, dinner and dancing. A lot of the incredible decor and styling  was also a DIY effort from Danielle who owns Curtsy Bella, a boutique that sells all things sparkly. She made the crystal bouquets, the men's steam punk-esque boutonnieres, the pom pom princesses tiara & bucket and the table signs. She also put together all the photo booth props.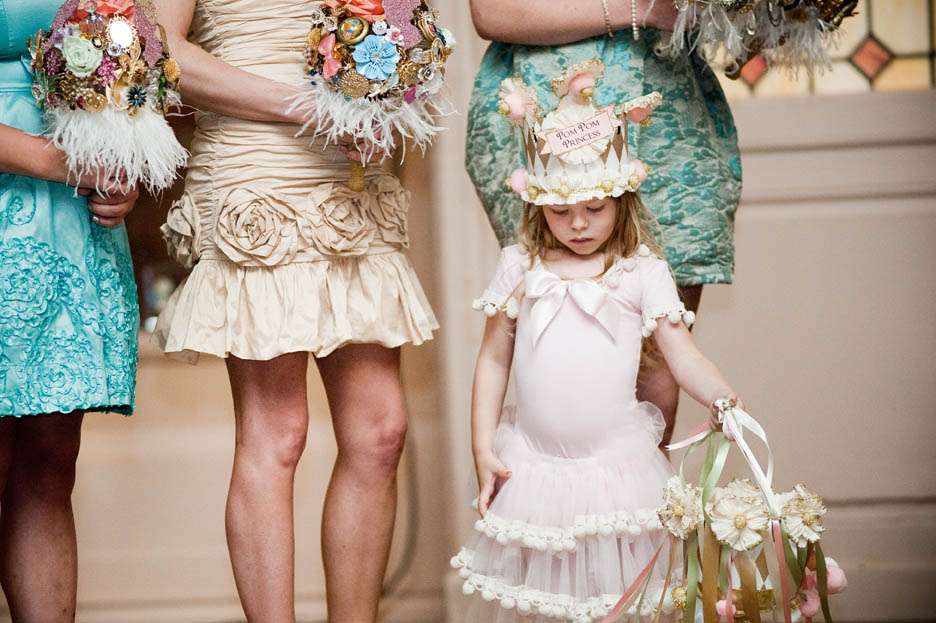 The opulent and glamorous Marie Antoinette theme was a true reflection of the things the couple love in their daily lives.
Massive thanks to Danielle & Ed and their photographer Barbie for sharing this wedding today. This one is going to take some beating.
Photography Credit: Barbie Hull Photography
Venue: The Arctic Club Hotel, Seattle 
Hair: Jillian Szymanowski
Make Up: Kaija Towner
Centrepieces: Aria Style
Desserts: Bakery Nouveau
Cake Topper: Queen of my Heart by Paisley Buescher
Photo Booth: Usnaps (Backdrop by Aria Style)
DJ: Fuzzy Lounge Sounds
Bouquets: Curtsy Bella (DIY)
Boutonnieres: Curtsy Bella (DIY)
The pom pom princesses tiara & bucket: Curtsy Bella (DIY)
Table signs: Curtsy Bella (DIY)
Fashion:
Ceremony:
Dress – Madina Vadache from The Finery
Shoes – Roberto Cavalli
Necklace – Vintage
Earrings – Tarina Tarantino
Spider in Hair – Vintage brooch
Cocktail Hour:
Tights – Urban Outfitters
Dinner:
Dress – (Portland designer) Urchin
Petticoat – American Apparel
Shoes – D&G Dolce & Gabbana
Spider & Spiderweb hair accessories – Vintage brooches
Dancing:
Ship Fascinator – Vintage pearl ship made into fascinator by Jillian Szymanowski
Ostrich Poof – Batcakes Couture by
Satanica
on Etsy
Pearl Necklaces – Bride's Mother's