I wanted to start this week's post with a huge thank you to every single one of you for your kind words and comments on my 'How to…not be a blogging pushover' post. To everyone that stuck up for me and shared your love and passion for my little website – well wow, I've literally been blown away.
I decided to share this story with you today because I think it can only add further proof of my love of all my sponsors, of how they make my world go round and of my genuine feelings towards them (and theirs to me it would seem!) UK photographer Lisa Devlin has been a sponsor of Rock n Roll Bride for the past few months. Not only has this got her many a Rock n Roll wedding booking, but it has provided me with more eye candy to blog than I could ask for! With Lisa's approval I wanted to share this card I received in the post this week. She also send me a little bag of treats including a Tatty Devine necklace! She knows me so well!
I didn't start this week thinking I was going to have a big gush about everyone but sometimes it's just really really needed. So to all my sponsors, but to Lisa Devlin in particular today, I love you. I'm honoured you've chosen Rock n Roll Bride to showcase your talents and I'm so excited to share you're work whenever I can. Rock the hell on…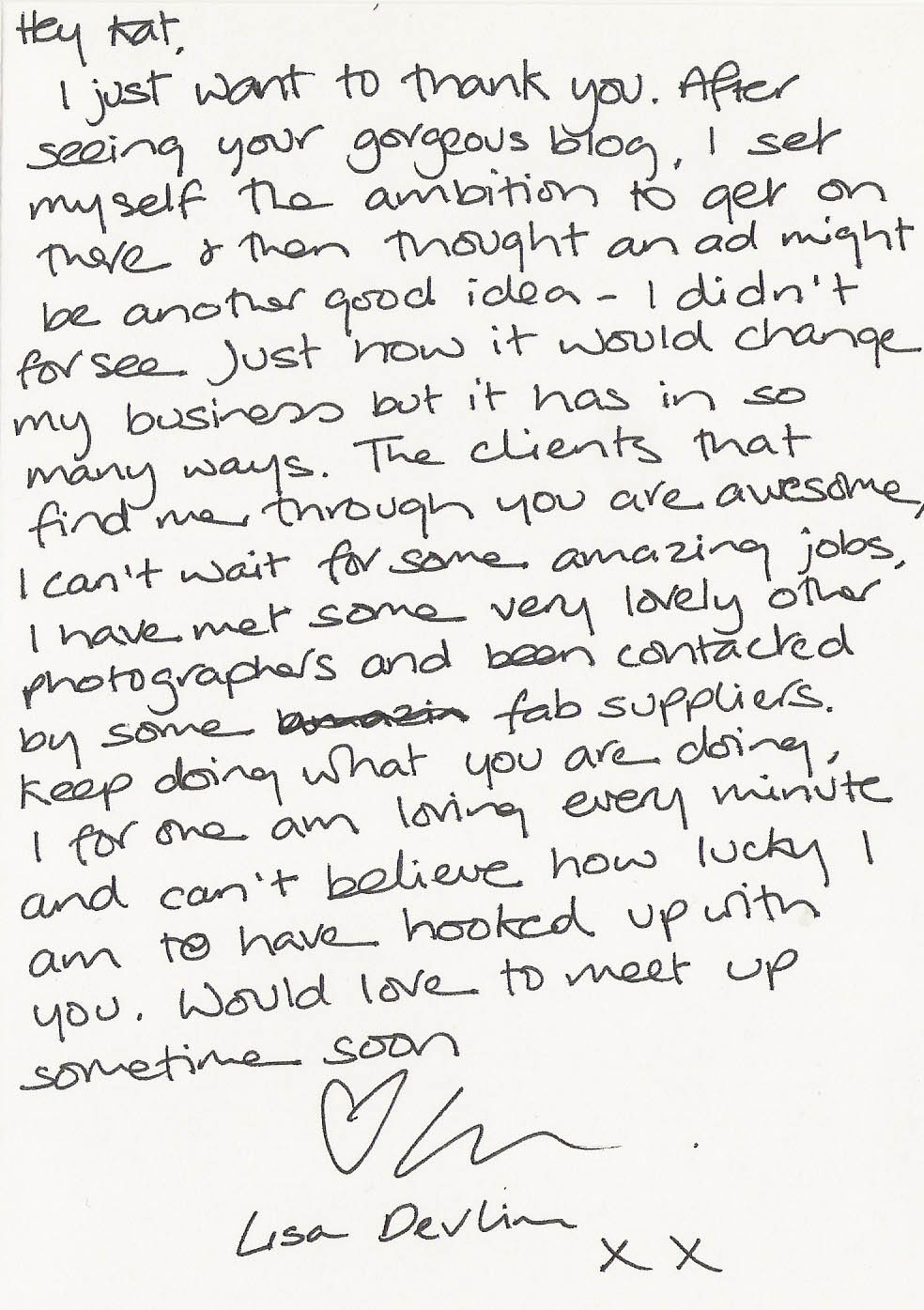 Although Lisa is a sponsor of Rock n Roll Bride, this is not a sponsored post. I have not been paid to write these words. Any sponsored post will always very clearly labeled as such.