Ever since I blogged that shocking video that LUSH put together to raise awareness of animal testing in the cosmetics industry, I haven't been able to get it out of my mind. Every morning I've been worrying whether the things I'm putting on my face have somehow played a part in keeping this awful practice the norm. So you can imagine my elation when I found out LUSH were bringing out a make up range! It launched worldwide yesterday and I was up bright and early to head into town to get some first hand experience of it. "You're mad", Gareth said, "going into town on a Saturday. It will be mental", "It will be worth braving the crowds for…" I responded, "I'm doing my bit for the bunnies."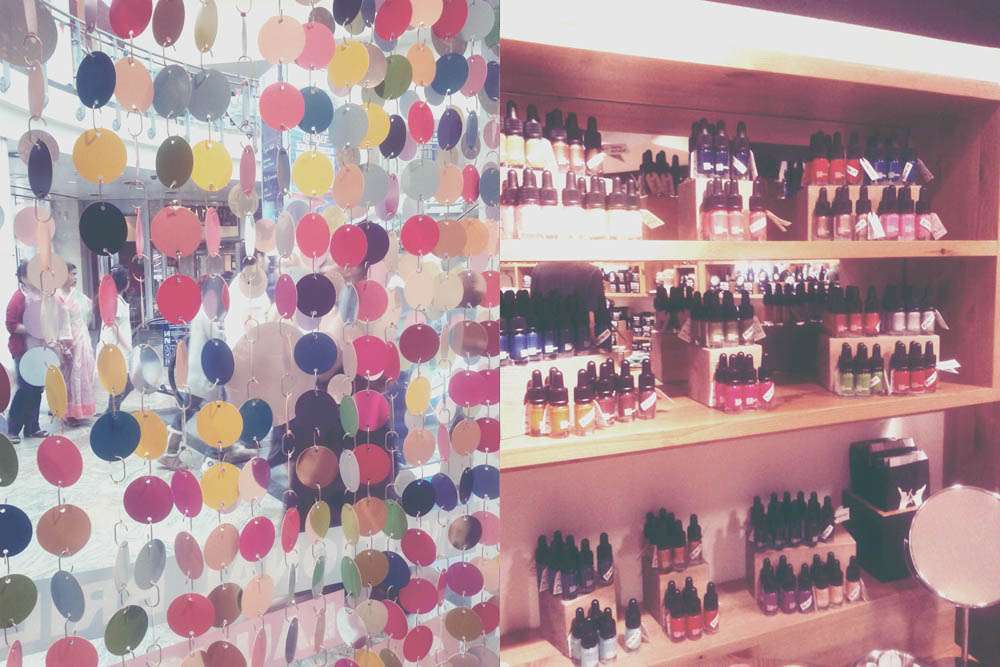 Don't you just love going into a LUSH store? The sights, the smells, the excellent customer service. I was greeted by Rachel who asked if I'd like a colour reading. "Yes please", I responded. She asked me to close my eyes while she span the wheel of colours in front of me. When she told me to, I opened my eyes and picked the three colours that immediately jumped out at me. They didn't have to be my favourite colours, or ones I thought would suit me, they just had to be the ones I was drawn to without thinking about it. She then put the pot of colour which was represented by each choice in the middle of the wheel and told me what each one meant. Oh and yes… and surrounded them with dry ice (crappy picture of it, booo) but oooh that bit was strangely exciting!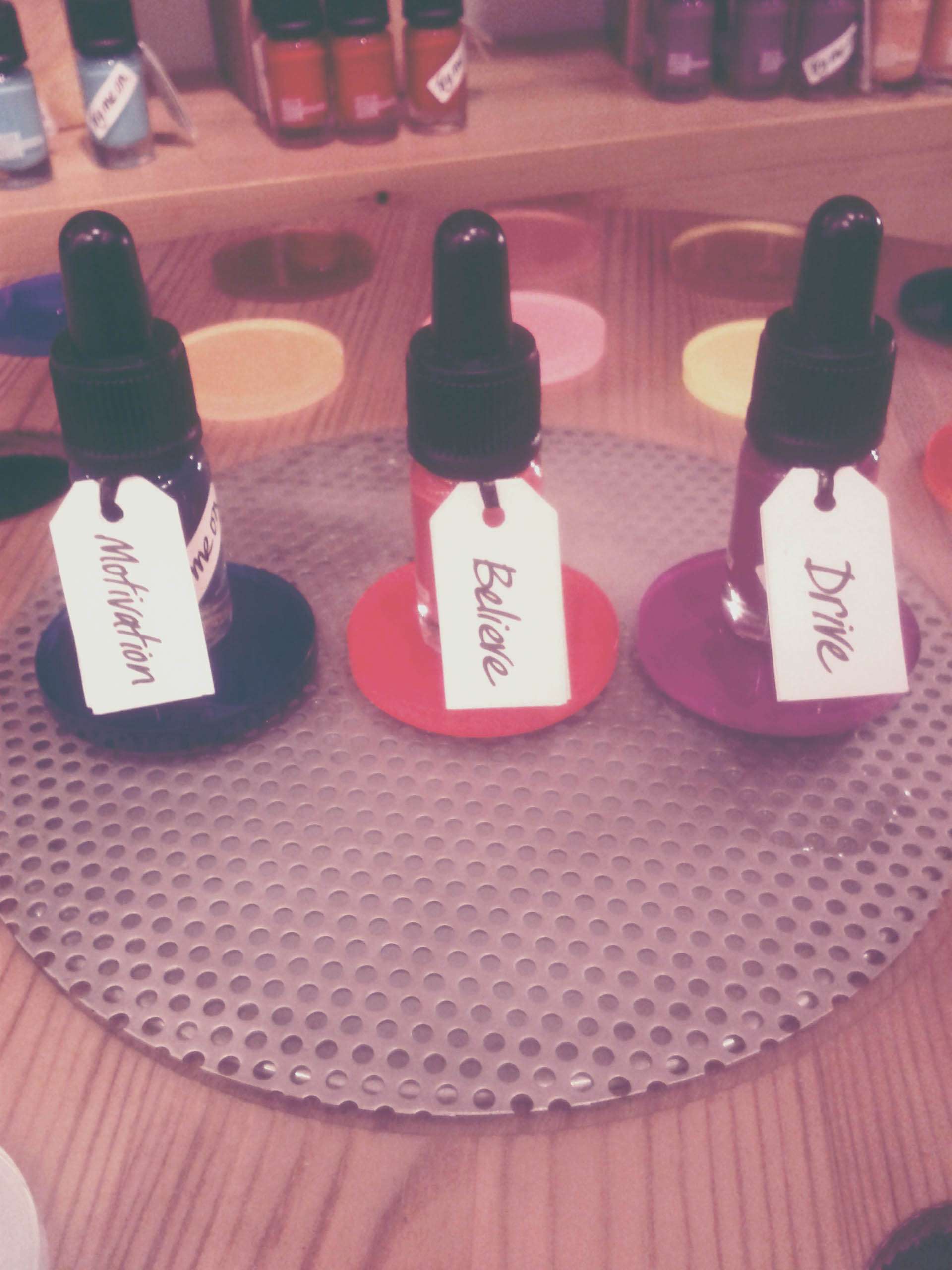 I picked Motivation, Believe and Drive. I have to say, I'm not usually into that kind of 'stuff' but they were pretty spot on!
Each pot of colour can be used in different areas – eyes, lips and cheeks. They are separated into cream eyeshadows, liquid lipsticks and liquid liners but you can use them everywhere (blue lips? oh go on then!) I decided to buy Believe as it's a beautiful coral pink colour. I have to say I'm super duper impressed with the pigmentation. The highly saturated colours really do pop! As you'd expect from LUSH, each item is vegan-friendly, not tested on animals and packed full of natural good-for-the-skin ingredients. I am sold!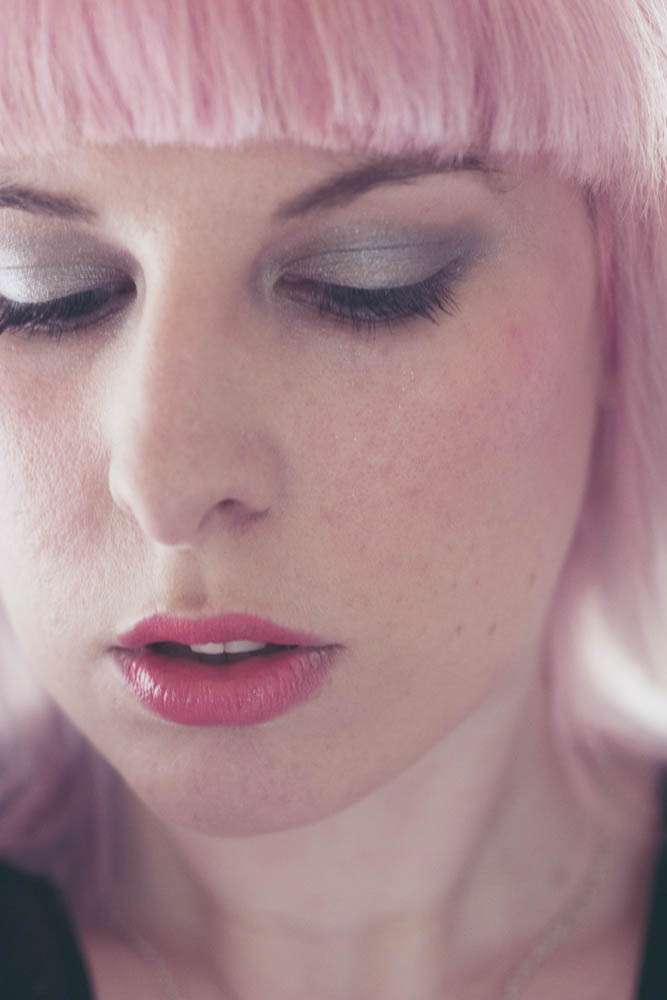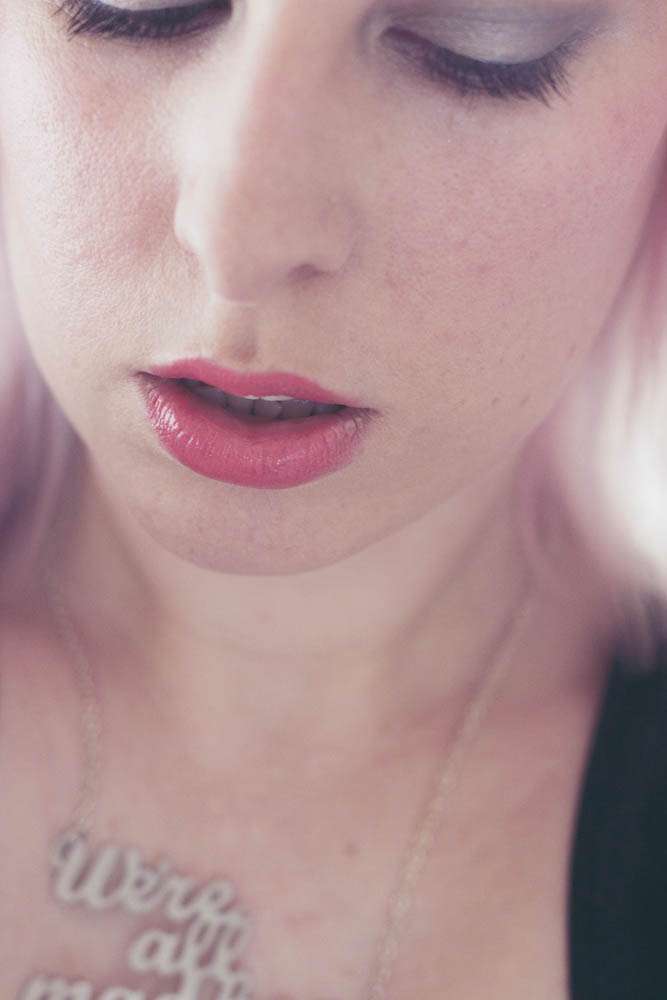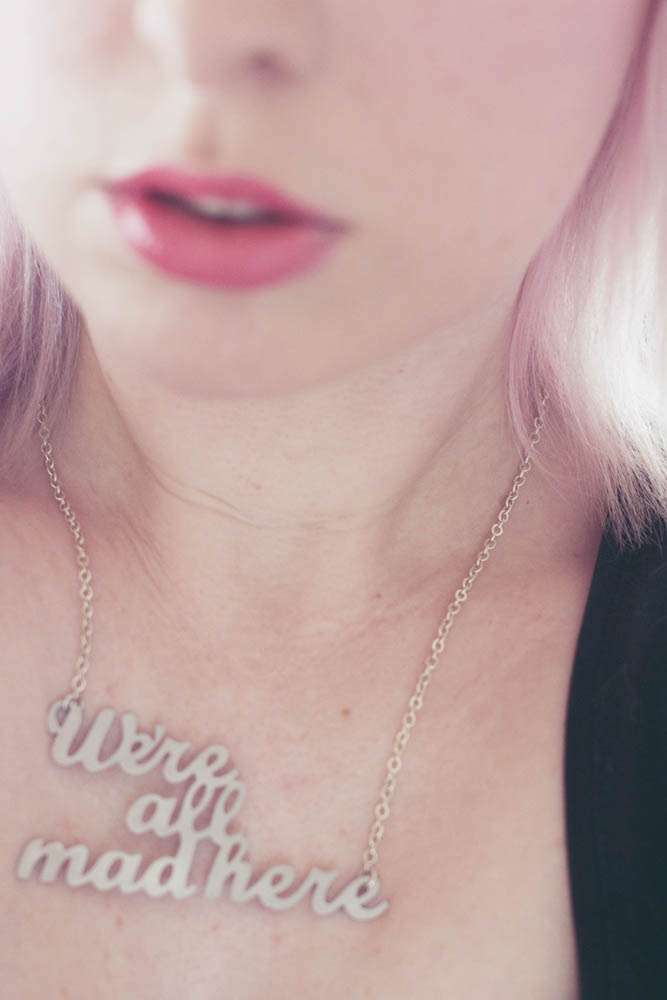 I'm wearing it on my lips and a little on my cheeks here
Although my reading didn't select it, I also decided to buy Fantasy – a dramatic, sparkly gold. It's one of the two colours that's especially made as an super fast drying liquid eyeliner (it also comes in Independent which is black).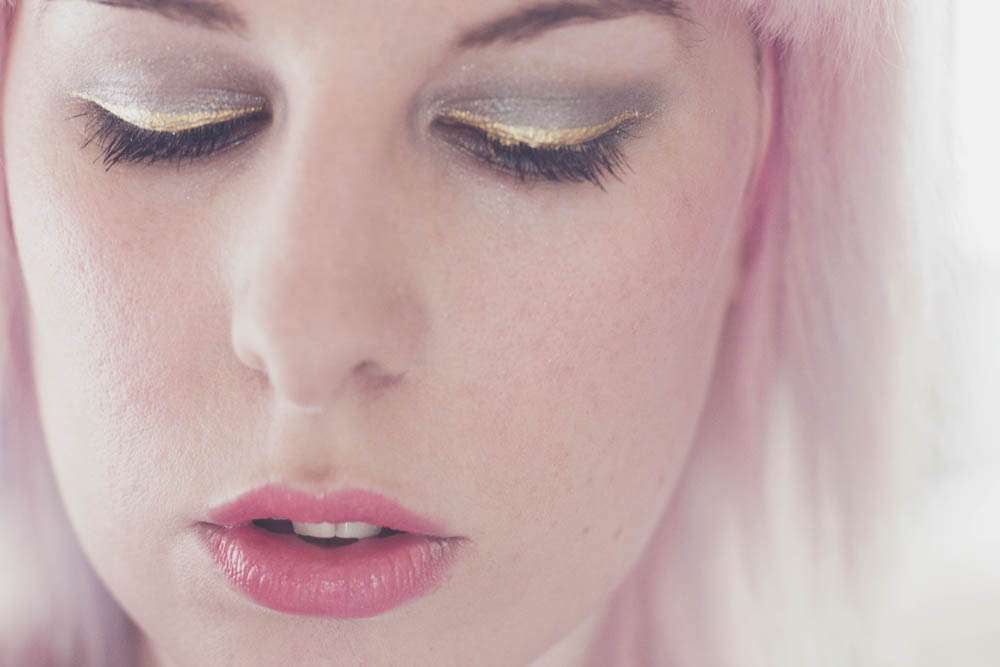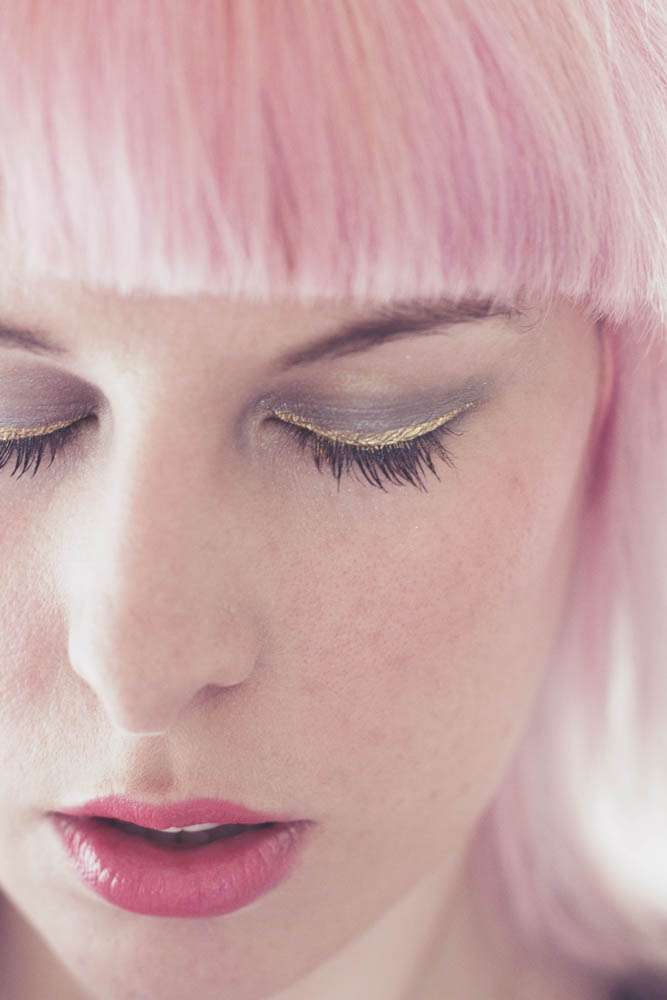 So yeah, I am a huge fan of Emotional Brilliance already. I think a monthly weekly treat to add to my collection may be in order. I've got my beady eyes on Glamorous next as well as the translucent powder and the mascara. Take that evil animal hurting co-operations!
I'm so thrilled that LUSH have launched this range and that no bunnies, kitties or any other animals were harmed in the process. Have any of you tried any of it yet? If not will you be?
PS Huge thanks to Rachel at the Reading LUSH for helping me out… Oh and I forgive you for squealing in my face when you realised who I was 😉