So I tweeted & facebooked about this as soon as I saw it on Friday (I was in the middle of writing up a wedding that's going up tomorrow, and the bride was in a BHLDN dress so I popped by the website to link to it and BAM! OMG "SAAAALE SAAAAAAAAAAAAAALE!" I squealed).
So yes, I already shared this via my social media but I couldn't resist adding it to the blog today too. If this isn't worth A Sunday Kind of Lovin' I quite frankly don't know what is.
BHLDN, Anthropologie's younger and (IMHO) more glamorous sister, are having a whopper of a sale. From wedding gowns to bridesmaid dresses, and cute decor ideas to underwear, I spent waaaay too much of my Friday afternoon a-swooning over every.single.item.
Here are some of my fave items… all of which are on sale right now! I've been been so kind as to arrange them into outfits for you… (click to enlarge)
Monochrome Magic
Tiered Tulip Gown $2400 $1000
Silent Star Wedges $210 $120
Guinguette Bibi $180 $100
Starry Starry Night
Couturier Skirt $650 $280
Stratosphere Mary Janes $342 $180
Shining Rounds Tiara $425 $280
Colour Clashing Bridesmaid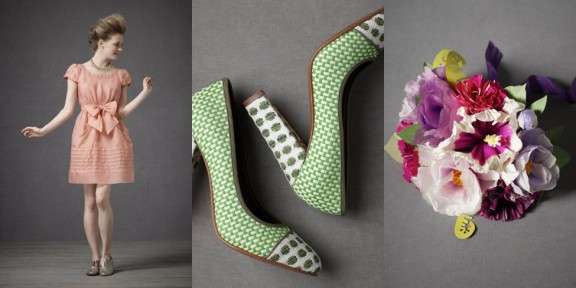 Miraflores Dress $310 $120
Topiary Pumps $270 $180
Papered Poppy Bouquet $224 $80
Sophisticated Wedding Guest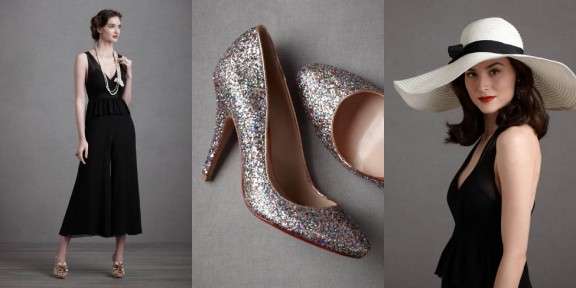 Lady Lindy Jumpsuit $400 $120
Scintillation Heels $220 $80
Southern Belle Hat $80 $50
Vintage Elegance 
Cassini's Muse Gown $1600 $800
Iced Brier Shoe Clips $80 $40
Nouveau Lily Clutch $375 $180
Blooming Bridesmaid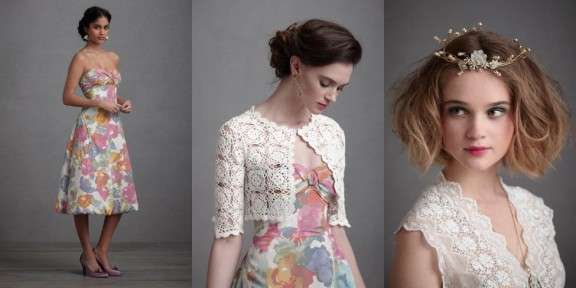 In Full Bloom Dress $400 $80
Interlocked Medallions Bolero $220 $120
Lilium Halo $480 $220
Reception Decor Ideas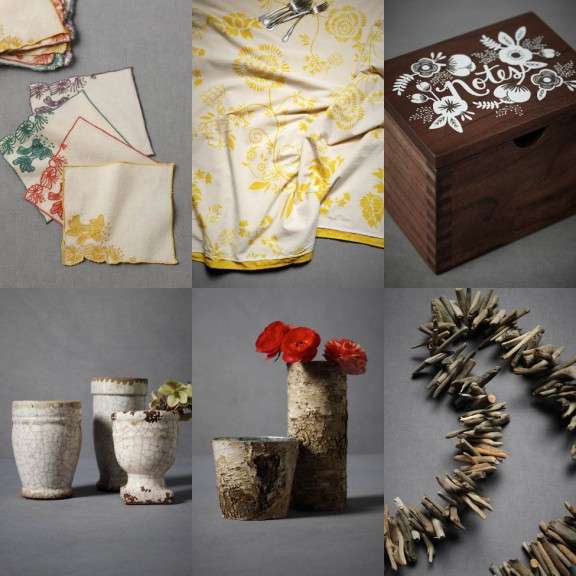 Undersea Cocktail Napkins $48 $24
Cravens' Garden Tablecloth $78 $40
Loving Sentiments Note Box $178 $64
Driftwood Garland $28 $14
Split Birch Vases $22/$20 $12/$10
Crackled Terracotta Pots $14/$12/$10  $10/$8/$6
I had to stop myself from making about 27 boards… I really can't believe the amazing discounts on the wedding dresses in particular. Check them out!
I'm also seriously considering the Couturier skirt and the Lady Lindy jumpsuit. Who's with me?