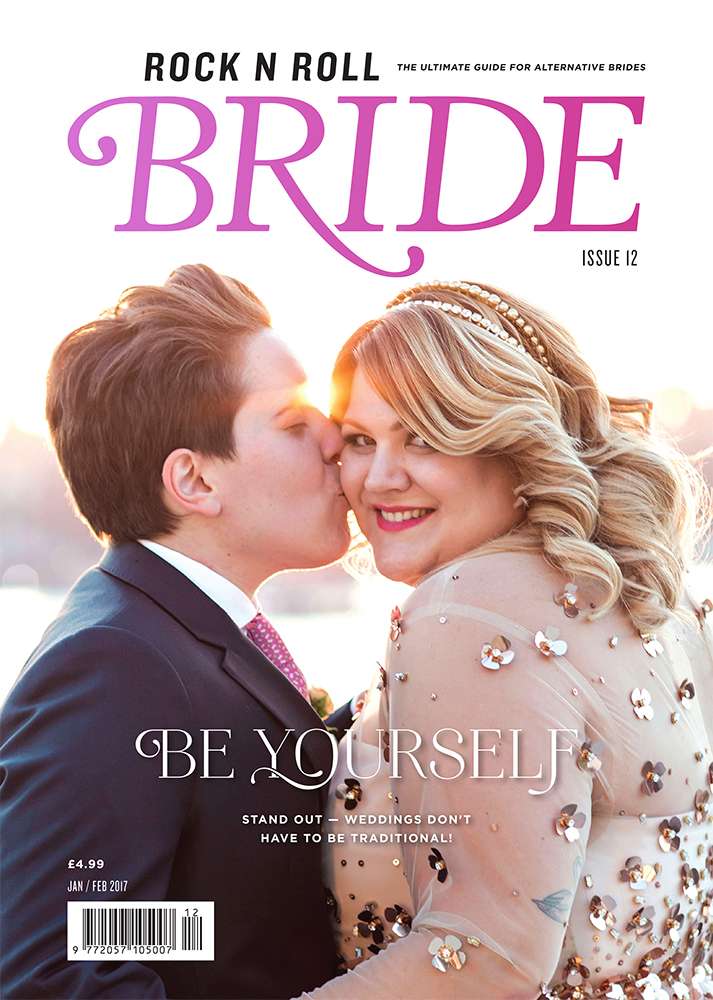 Did you have a fabulous Christmas? I sure hope so! I'm getting super excited for 2017 now, not least of all because the brand new issue of Rock n Roll Bride magazine hits the newsstands on January 5th. However if you'd prefer to stay inside and hide from the frigid weather you can pre-order your copy from us right now. It costs the same as in shops, £4.99, and UK delivery is still completely and utterly FREE. Can you believe that we've now done TWELVE ISSUES? That's two whole years of Rock n Roll Bride in print!
So, what's inside this anniversary edition? Well, first of all we need to stop and bow down at the beauty of this cover. Some of you may recognise at least one half of this gorgeous pair, because it's fashion blogger Nicolette Mason. She married Ali in Brooklyn and I am THRILLED BEYOND BELIEF to have them as our first ever same sex cover stars! Being inclusive is something I'm super passionate about and I'm so happy that this incredible image, taken by Clean Plate Pictures, is gracing the cover. Their full wedding story is featured inside. I can't wait for you to read it and, of course, swoon over all the gorgeous details (spoiler: they only used female or LGBT wedding vendors!)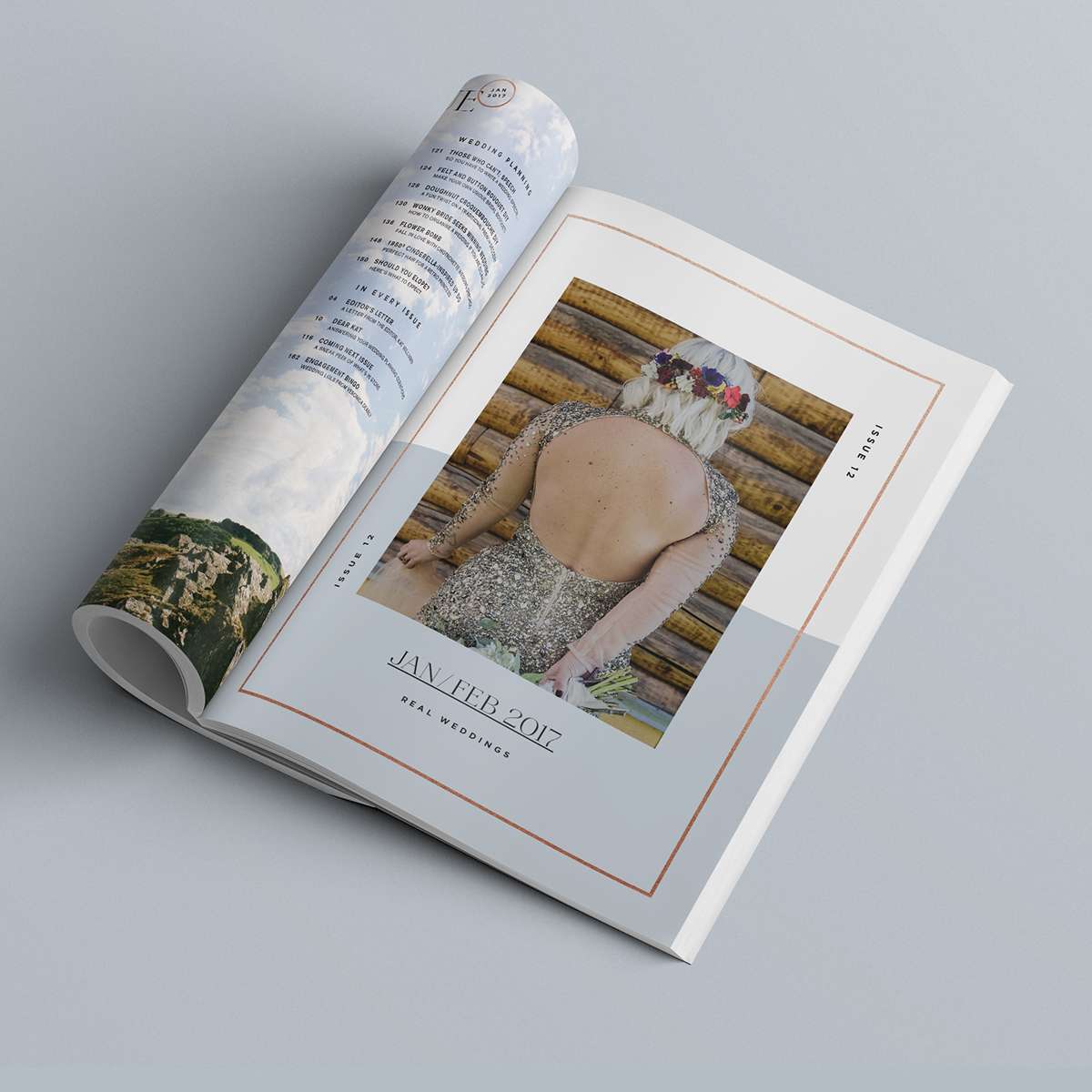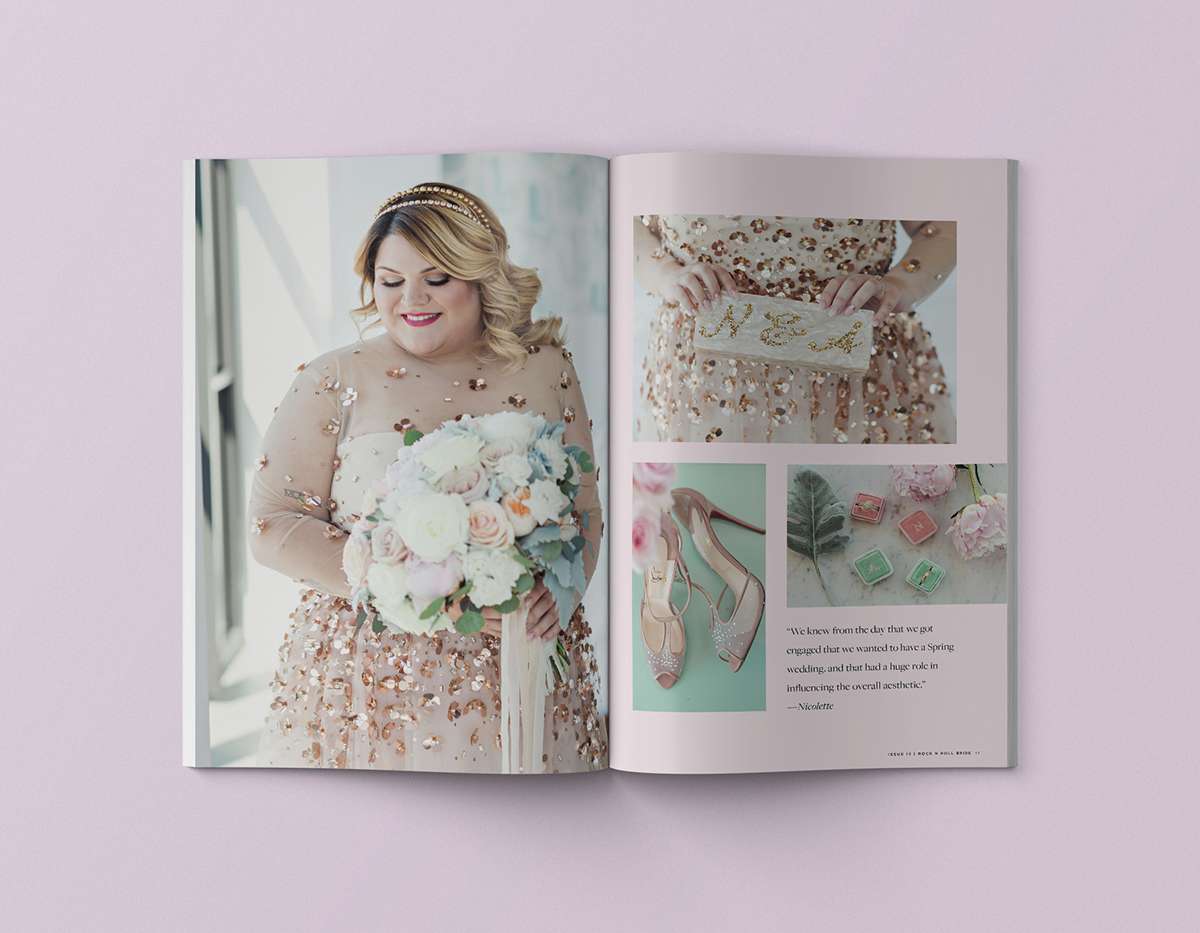 Each one of the 11 exclusive real weddings featured within this issue is amazing and totally different to each other. So whatever style of wedding you're having you're sure to find some ideas you'd love to steal. We have a retro, nautical inspired day, a gothic autumn wedding, one where there were owls as the guests of honour and another where they said "I do" on top of a glacier… And that's just for starters!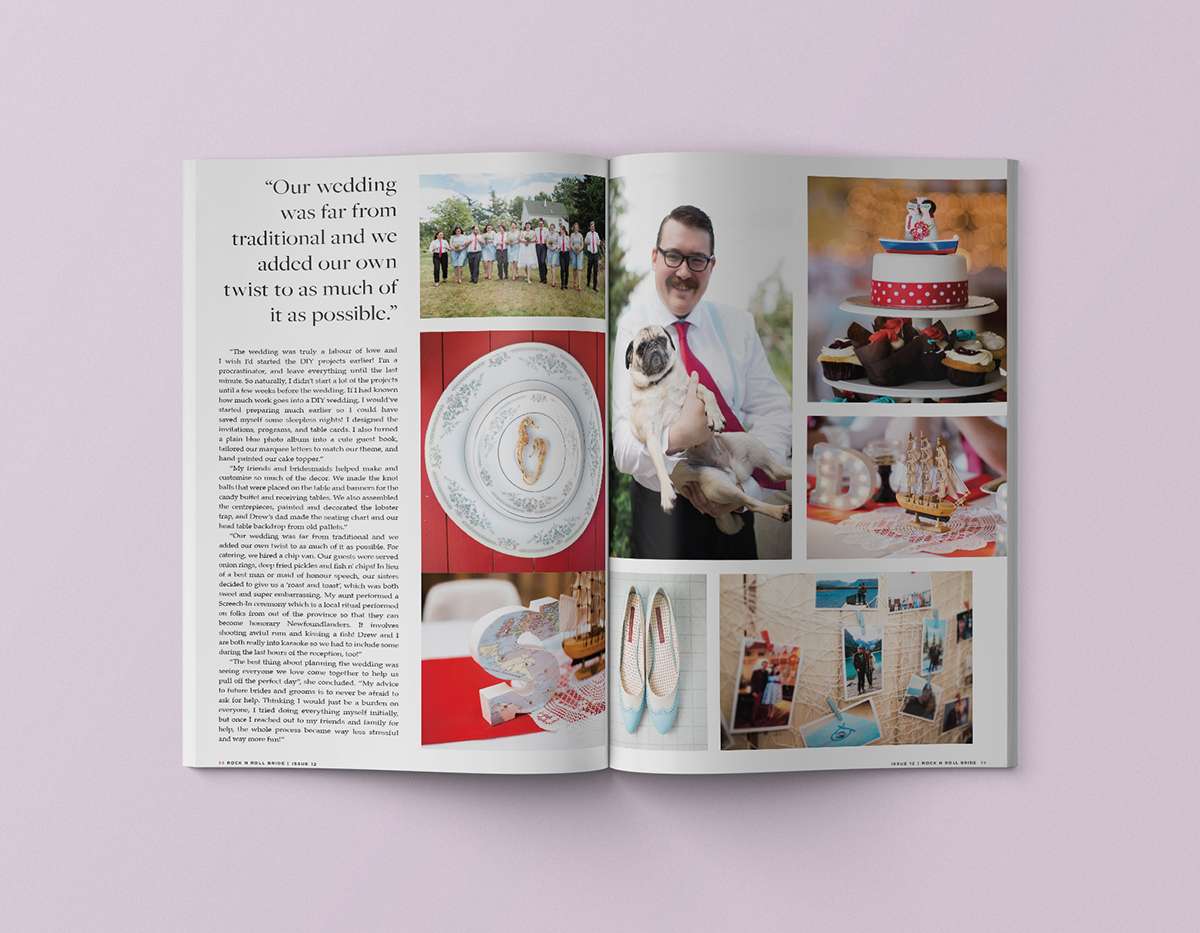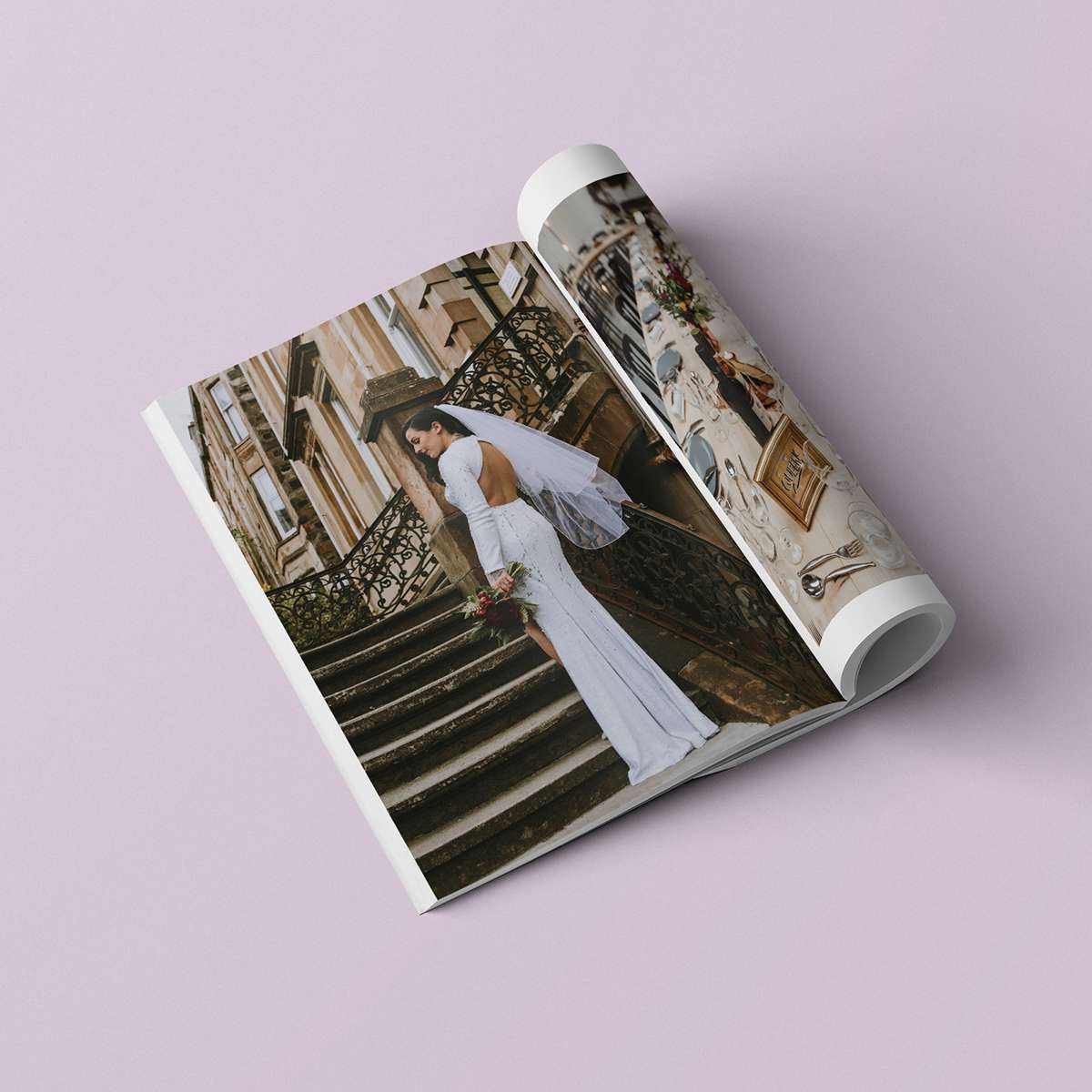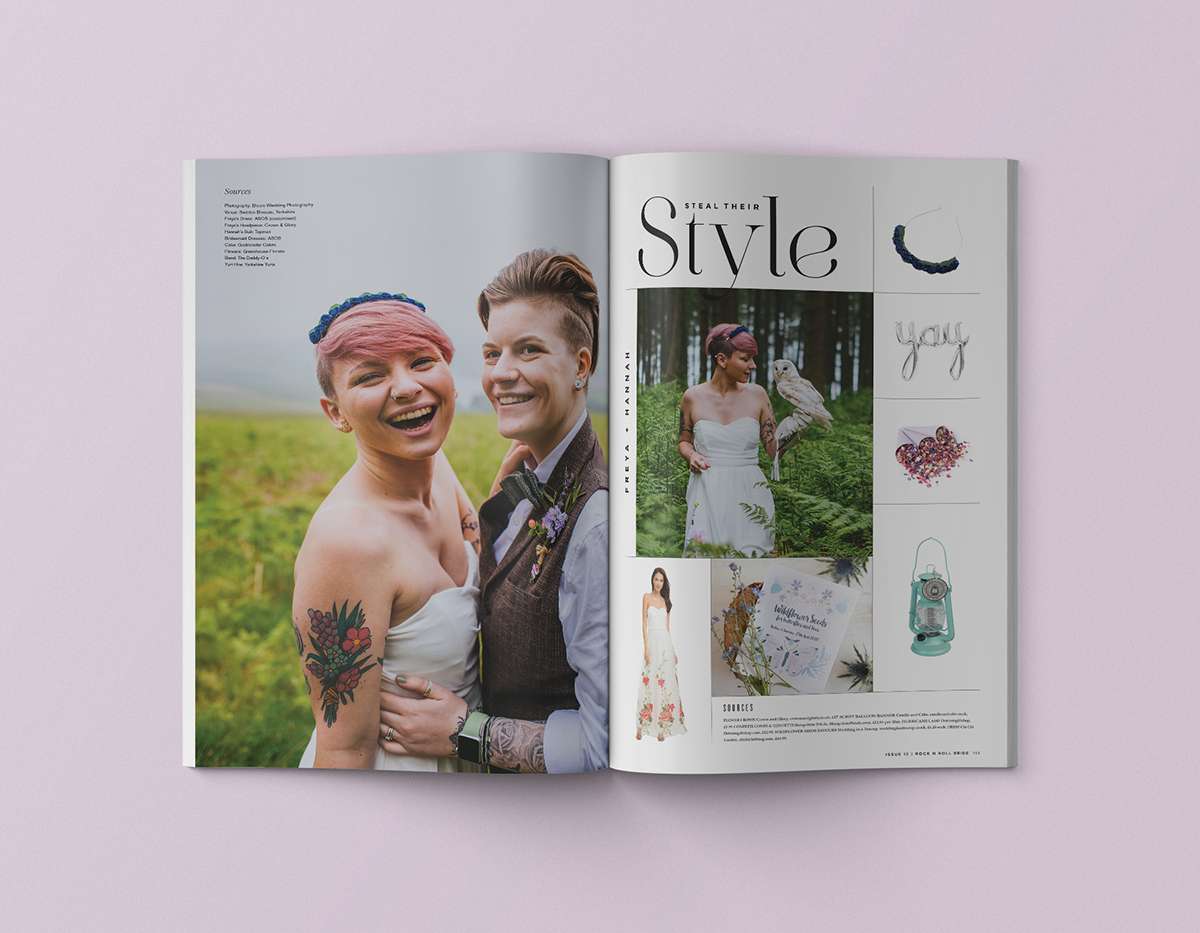 Writing and delivering a speech is terrifying for most people, so instead of resorting to cliches or nicking something off the internet, have a read of the article 'Those who can't… speech' by our regular columnist Alex Smith. He's sharing some of the BEST actionable advice for speech writing and delivery I've ever heard (he's a comedian so he does this for a living after all!) and he's proper funny to boot.
Our DIY projects this issue are for a felt and button bouquet by Jamball Creations and a really fun (and delicious!) twist on a traditional french Croquembouche… using doughnuts (!) by Boneshaker Paris. Plus, the incred Diablo Rose of Le Keux Vintage Salon has created a super beautiful 50s Cinderella inspired up-do that you can easily recreate at home.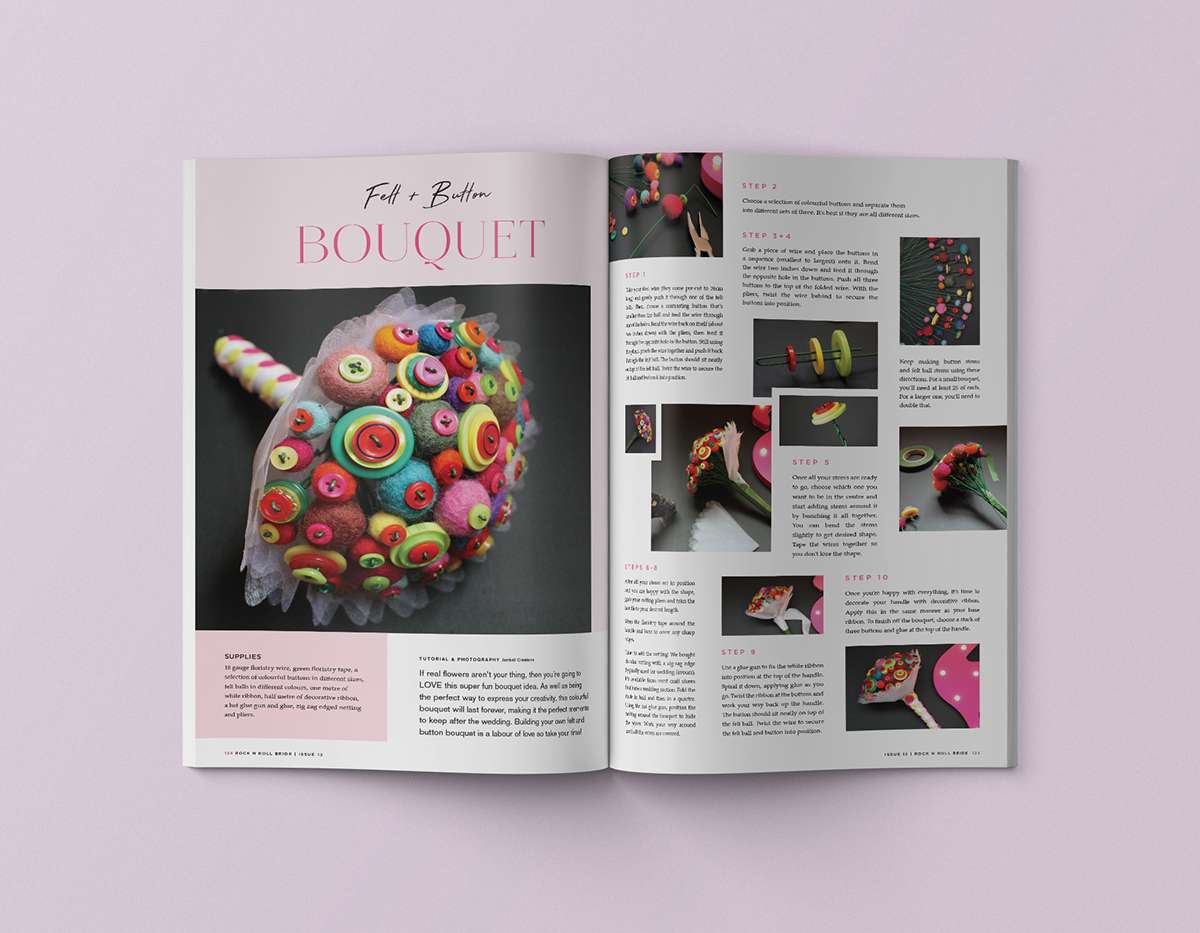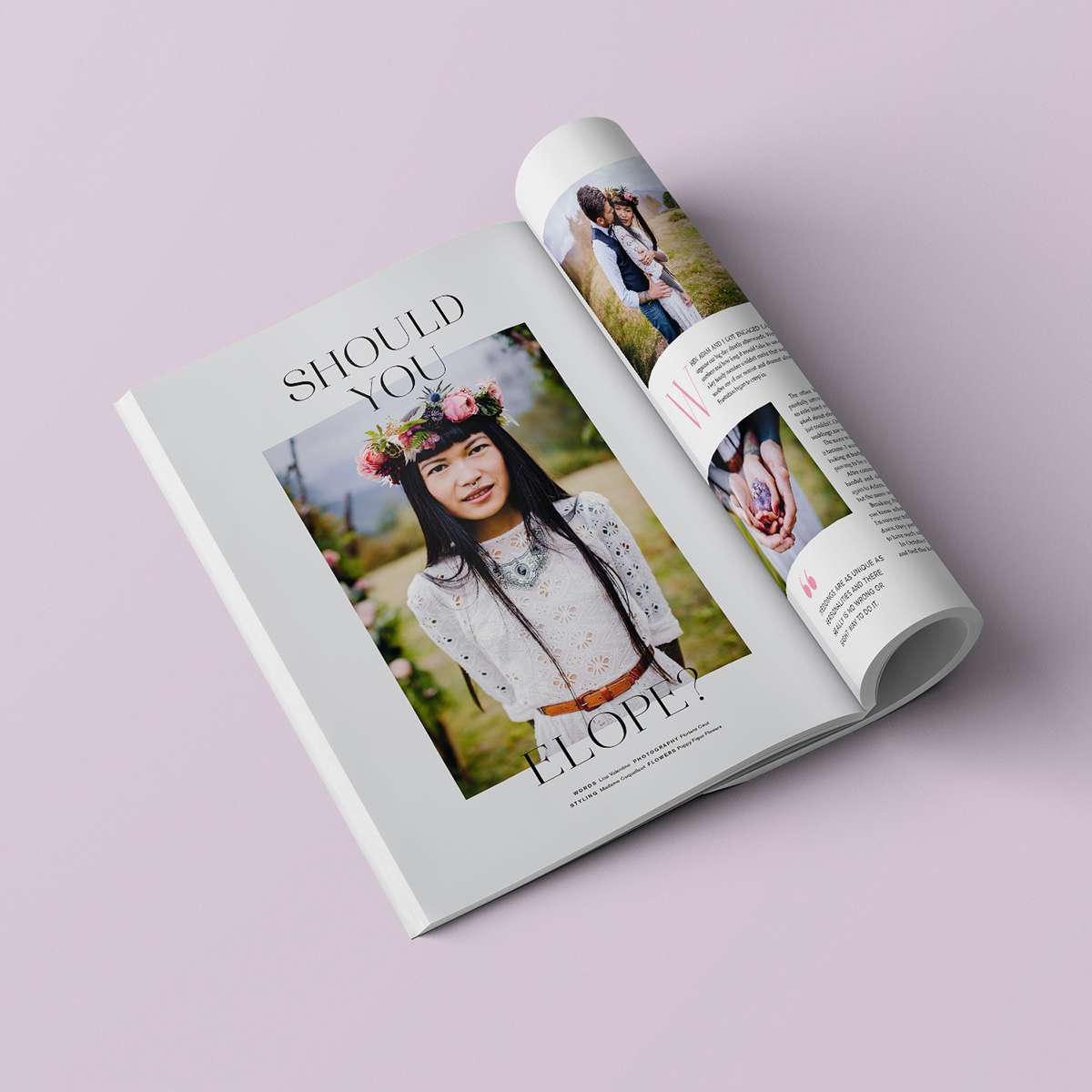 When newly married reader Kelly Heath emailed me asking if she could write an article about everything she's learnt about wedding planning as a disabled bride, I jumped at the chance to say YES YES YES! Her piece has some really great advice. Another long-time reader, Lisa Valentine, has penned an amazing article about all the pros and cons of eloping.
By the way, did you know that we accept submissions for articles for the print magazine? BECAUSE WE DO! If you'd like to see your name and words (or a DIY project that you've created) in print then have a read of this and do get in touch. I'd love to hear from you.
FINALLY, our fashion editorial this issue has got to be my favourite yet. My team and I partnered with the amazinggggg Chotronette to create a story around their utterly stunning and unique dresses. Did you know they range from just £100-£850 too!? WOW!
We decided to make a behind the scenes video of the shoot to give you a little sneak preview of what's in store. Thank you to Christine Wehrmeier Photography who came along to film for us.
I hope you enjoy this issue as much as I did creating it. I don't think I'll ever get tired of seeing you all get so excited about something I've put together. BEST FEELING EVER.
You can pick up your copy in WHSmiths, Sainsburys or selected local newsagents from January 5th. However if you'd prefer to let someone else do all the hard work for you, you can order it direct to your door WITH FREE UK DELIVERY by ordering one directly from us. Or, why not really start the year off with a bang and subscribe so you never miss an issue!?