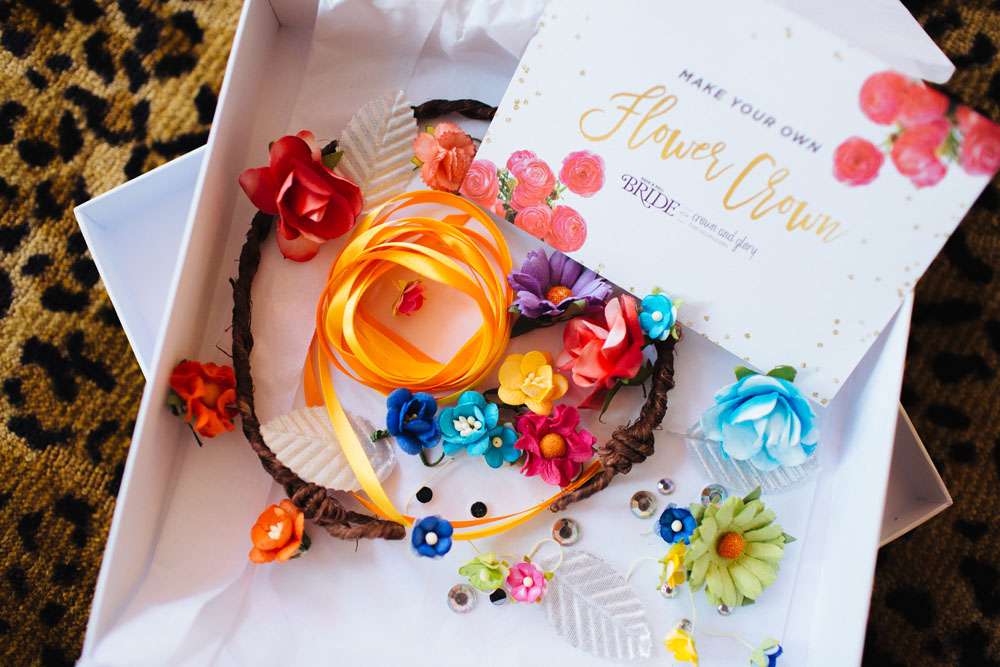 One of the most enjoyable parts of my sister's hen do last summer was making our own flower crowns with Crown and Glory. In fact it was so fun that Sophie and I decided we had to create something for the rest of you to be able to experience the same thing. And so the concept of these DIY flower crown kits was born!
So whether you want to do it on your hen do like we did, at a birthday party, on a rainy Saturday afternoon, or you just want to make your own flower crown for your wedding then these kits are for you.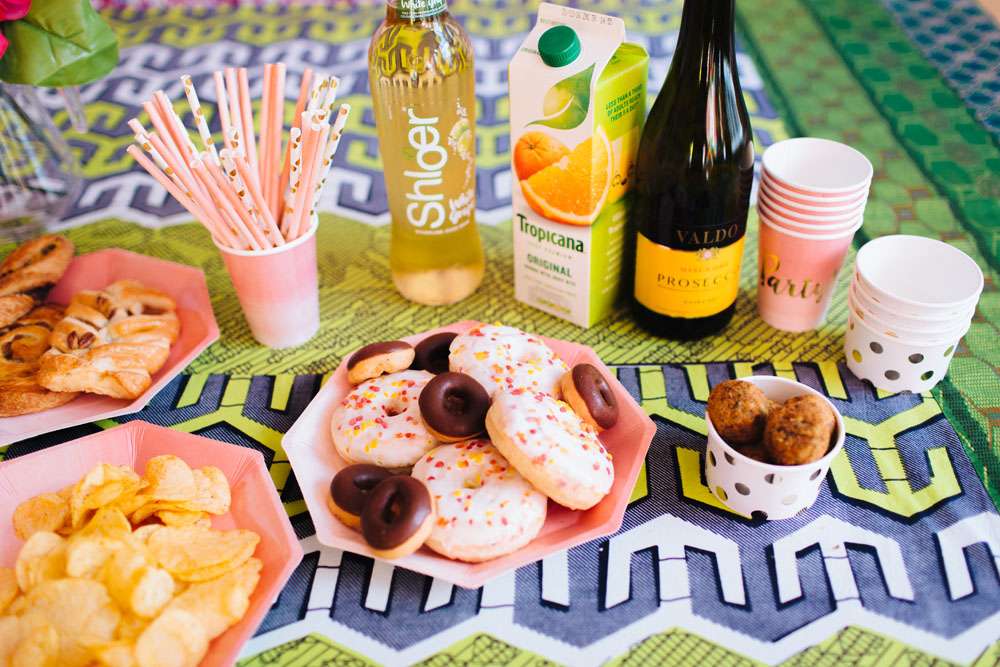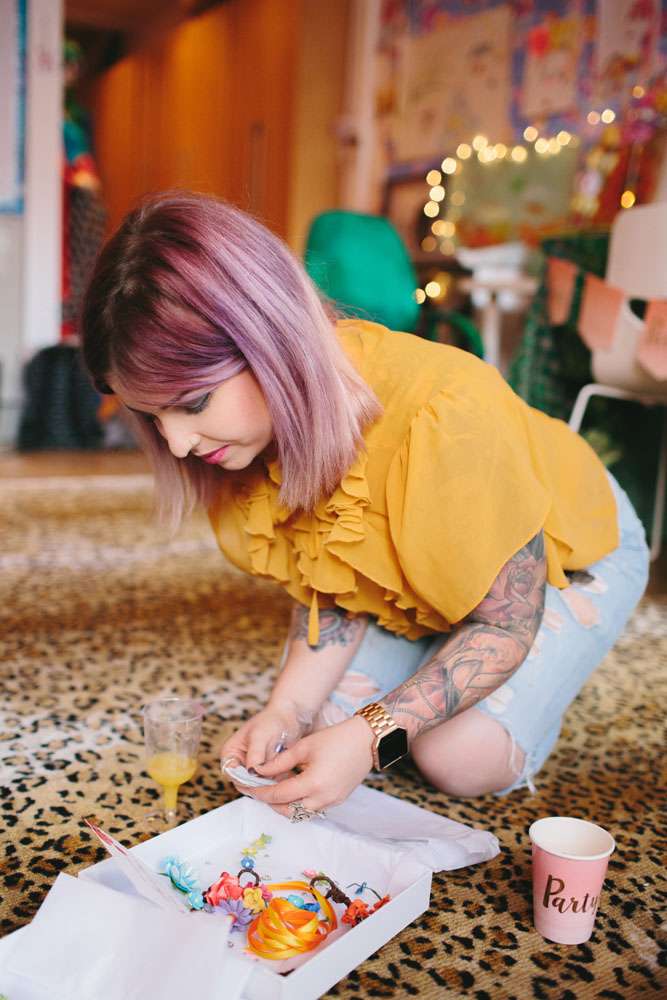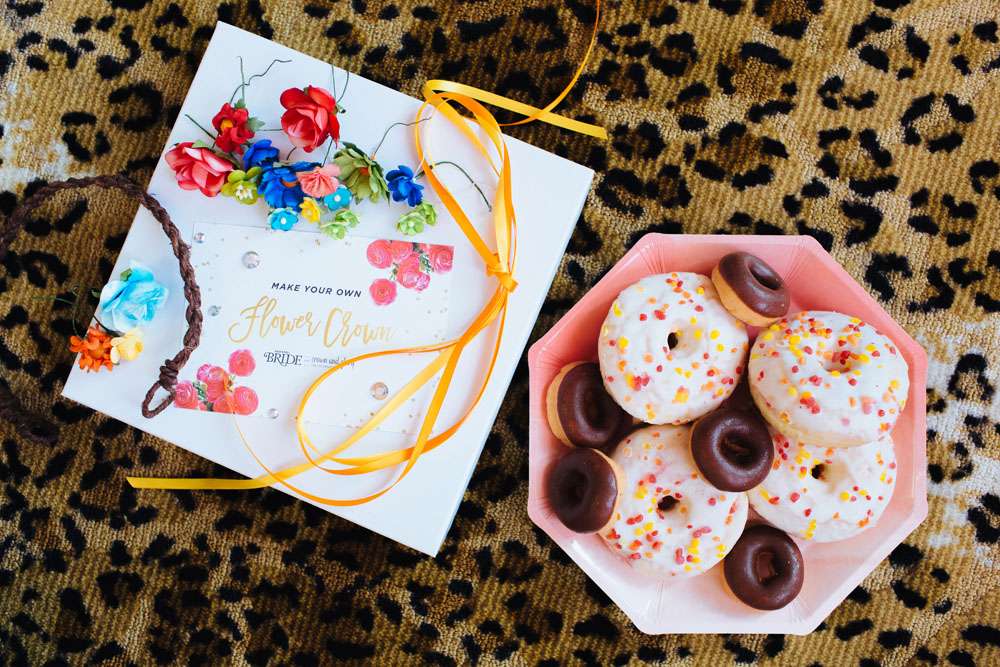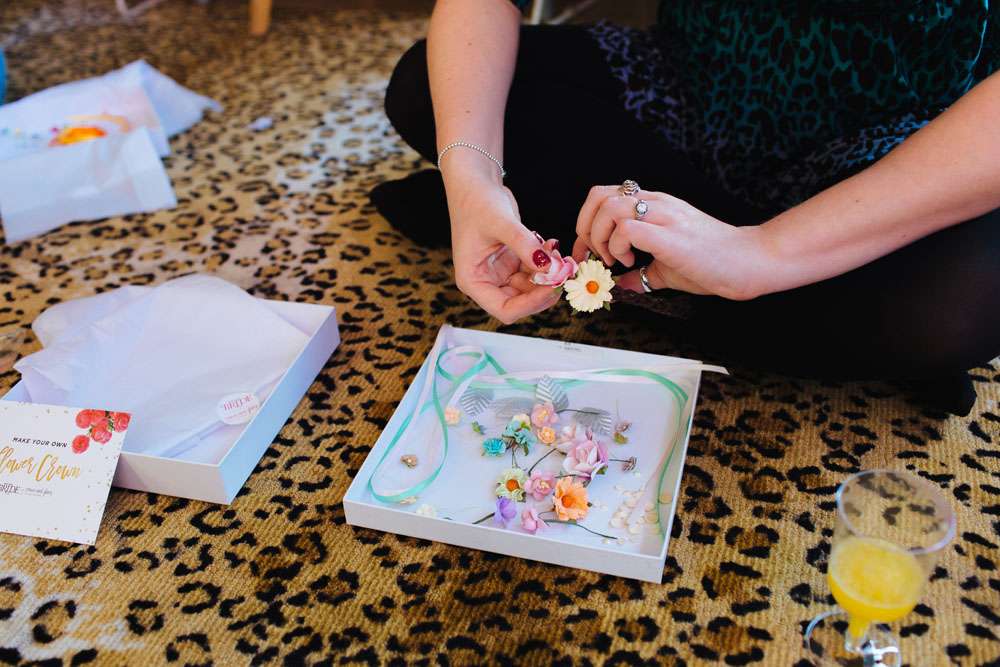 Last week Sophie and I got together with Helen, Veronica, Jess, Emily and Shell to test the kits out and shoot these photos. We popped some bubbles, ate doughnuts and had so much fun! I think the best way to do these kits is with a gaggle of girlfriends around you.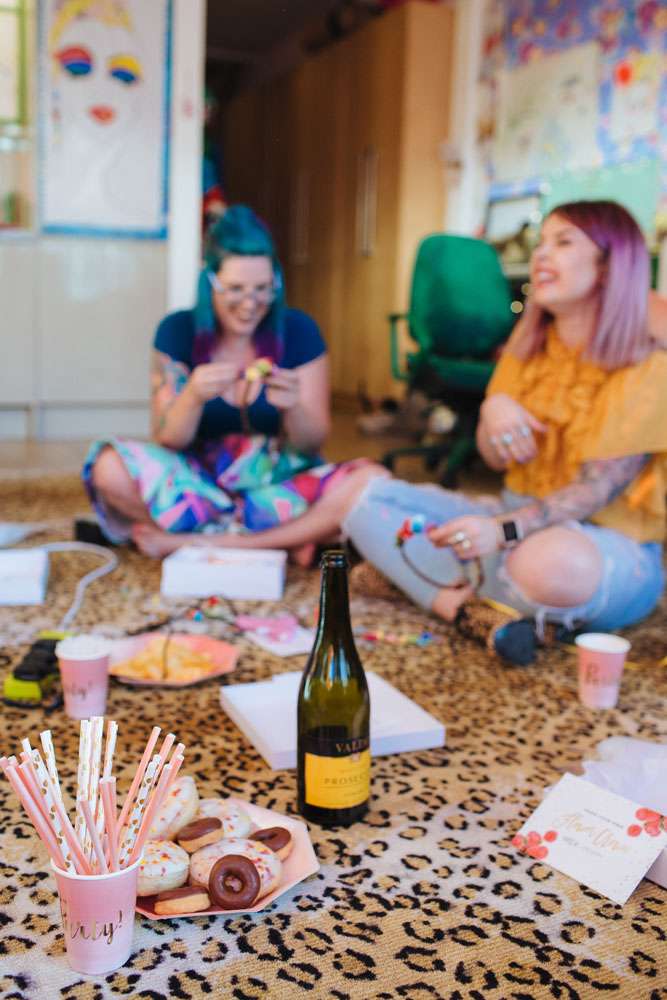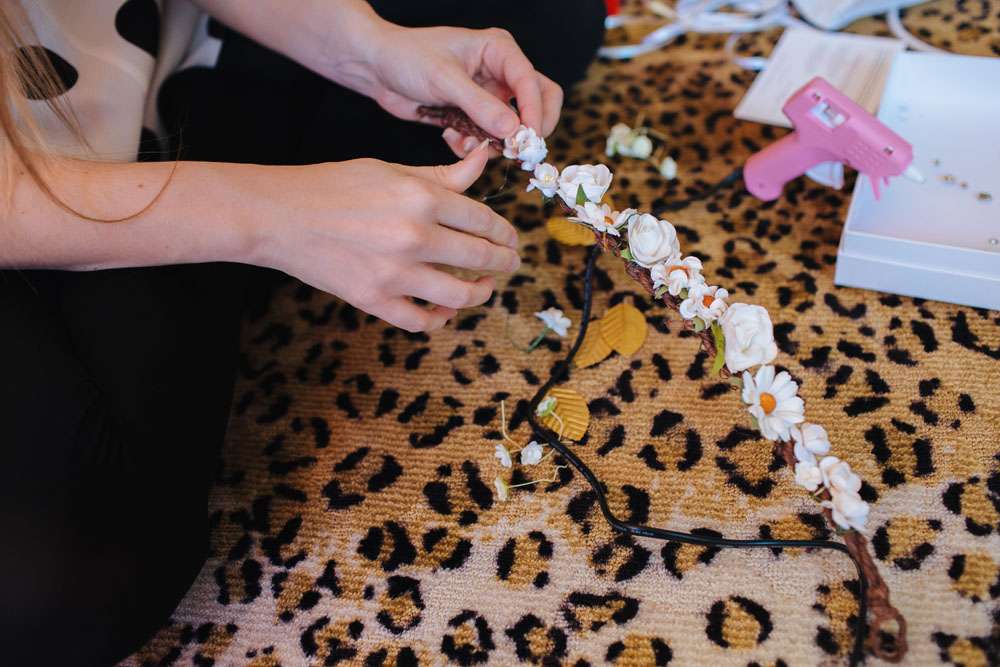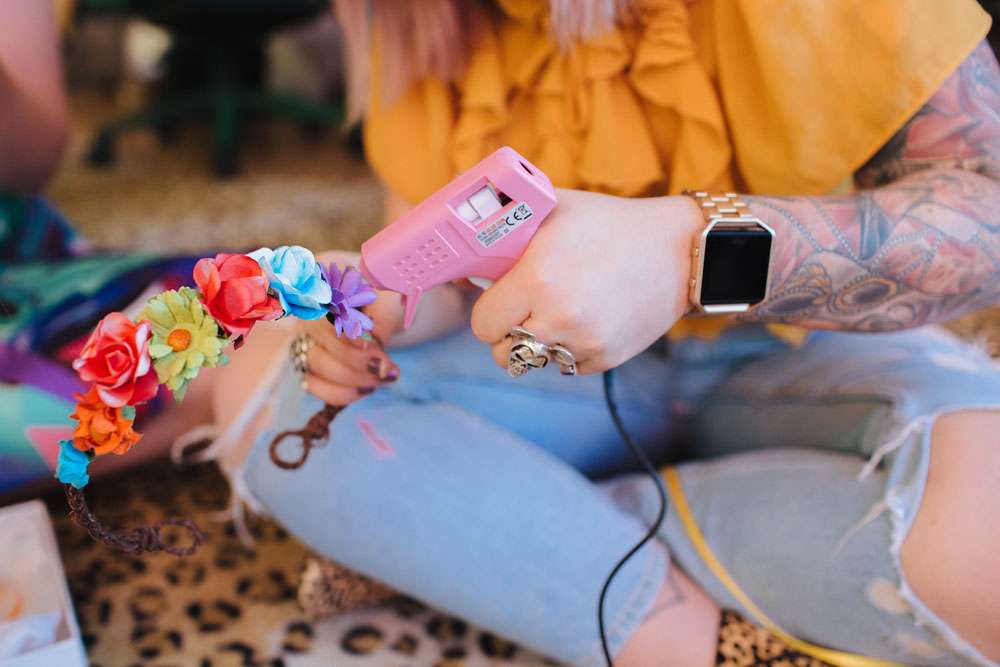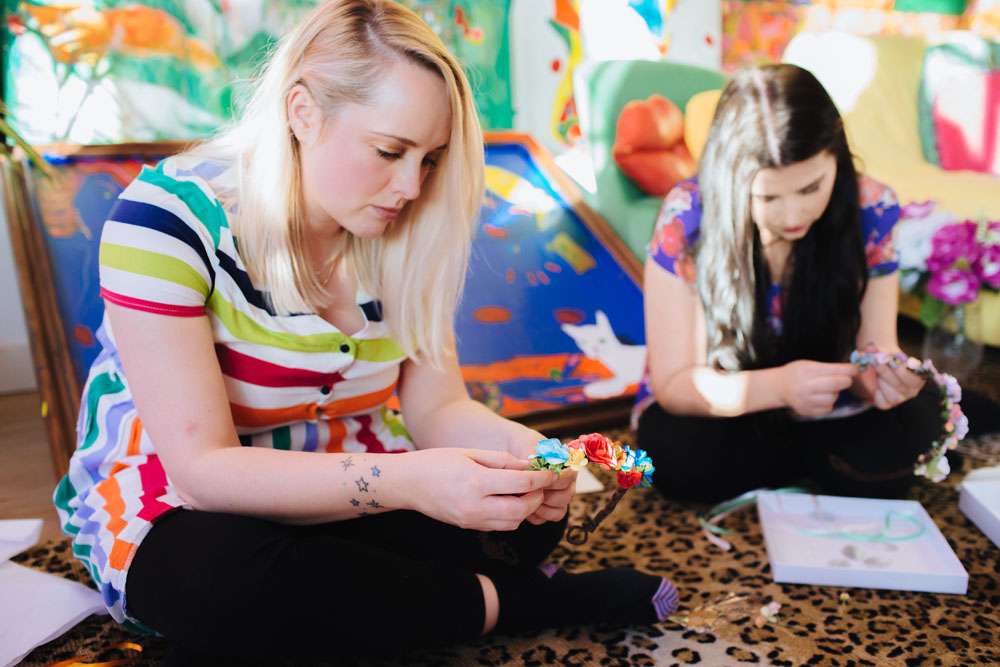 There are three varieties – brights, pastels and white – and each kit contains everything you need (except a glue gun) to create your own flower crown! You will get step-by-step instructions, a crown base, assorted Mulberry paper flowers on wires, gems, metallic leaves and colourful ribbon. Everything comes in a branded presentation box where you can store your completed crown afterwards too.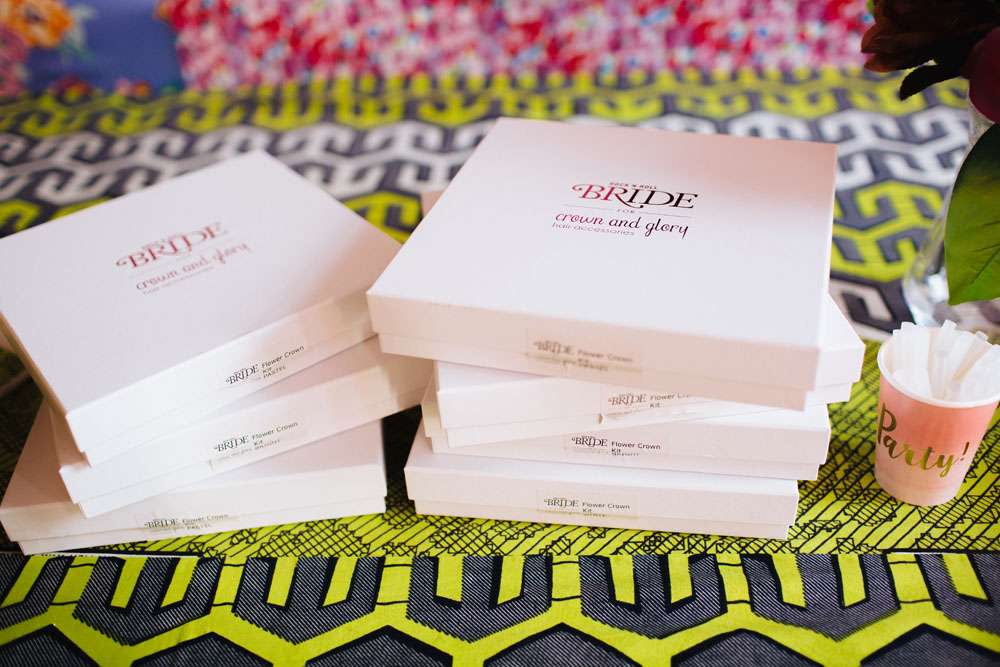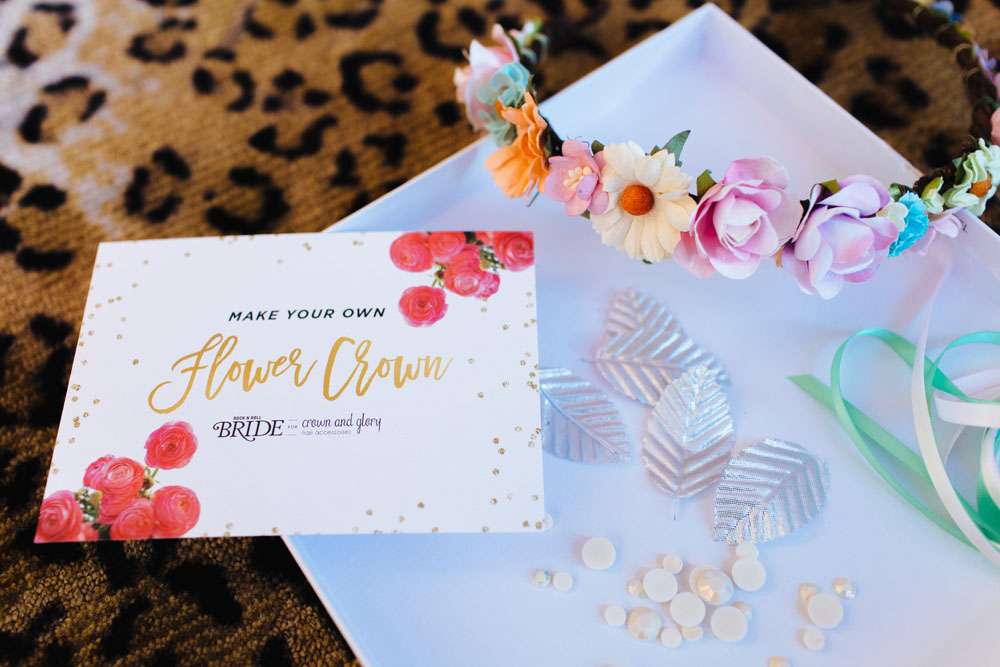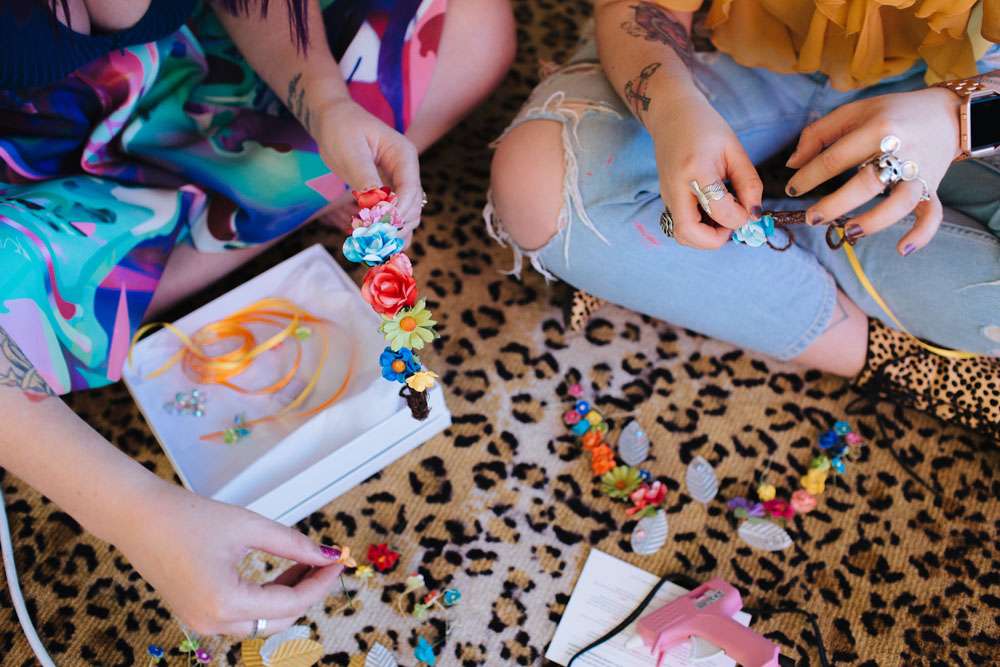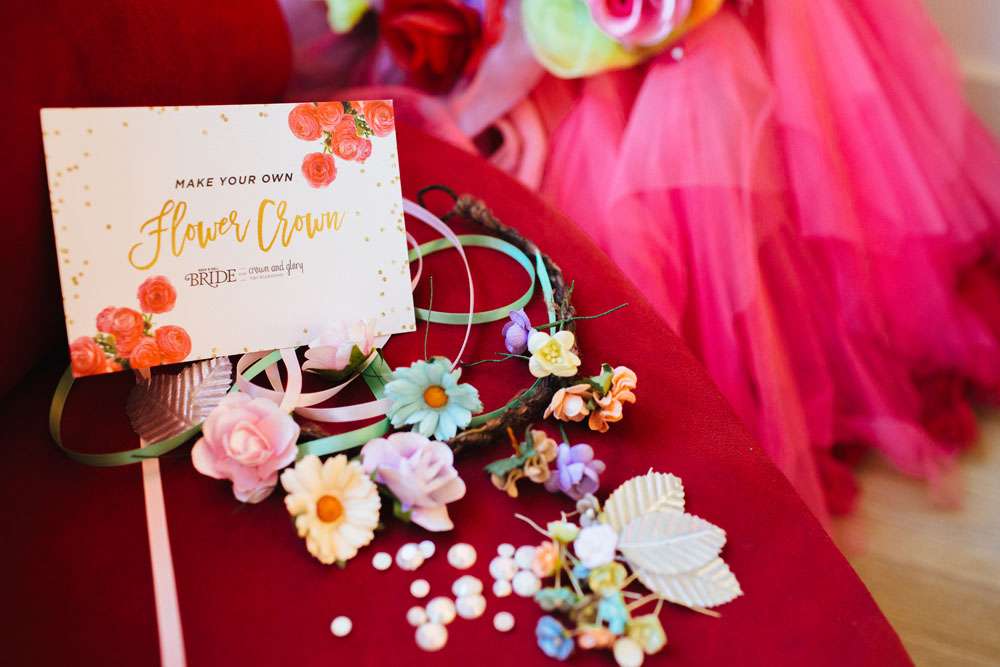 There's no wrong way to make your flower crown. The whole idea behind the DIY kits is to allow you to be creative and have fun with it. So if you want to add your own embellishments to really personalise your crowns, go ahead!
I can't wait to see you guys enjoying these kits and hopefully rocking your creation on your wedding day. These would also make totally adorable gifts for bridesmaids don't you think?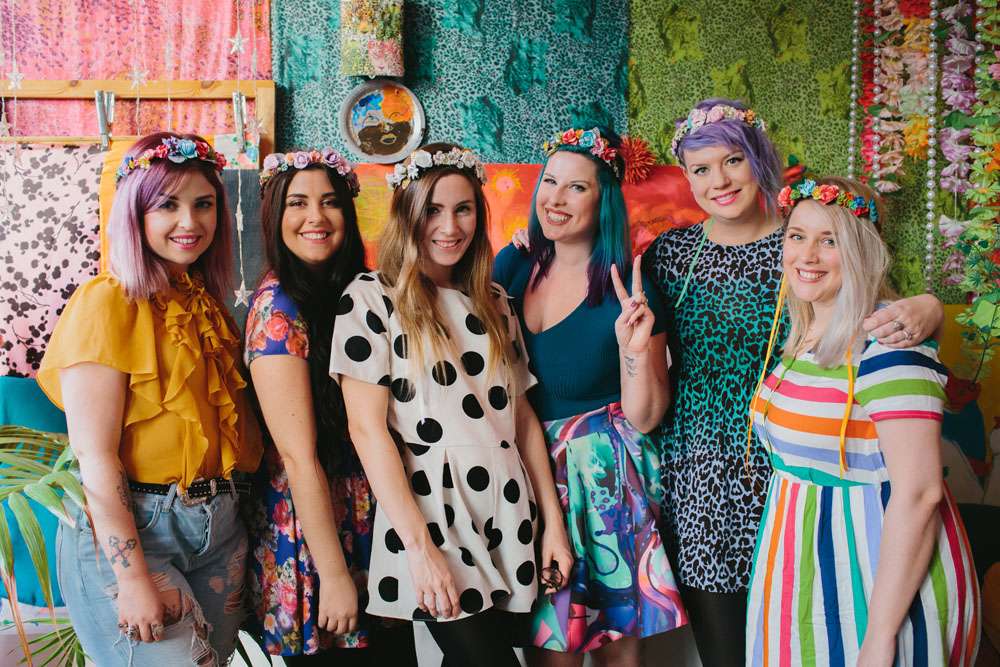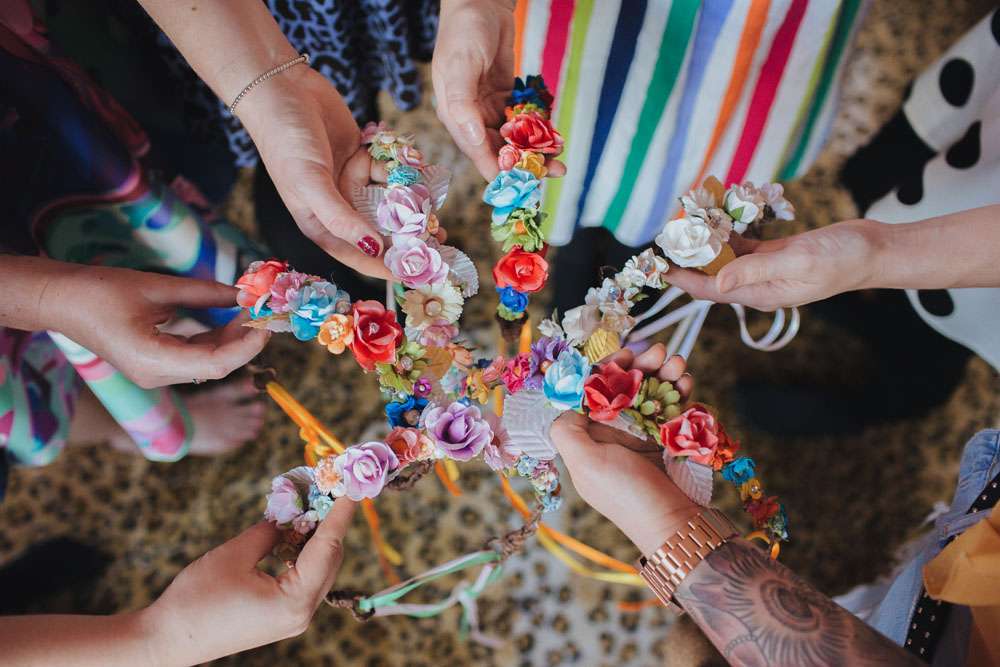 Here are our final crowns! Although we all used the same kits, I love how different they turned out.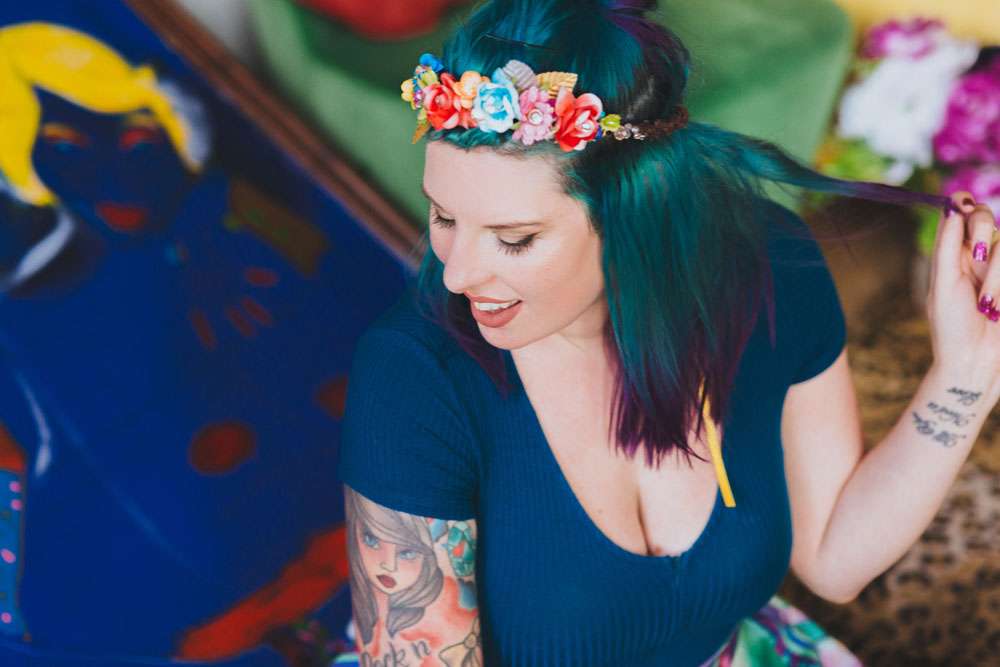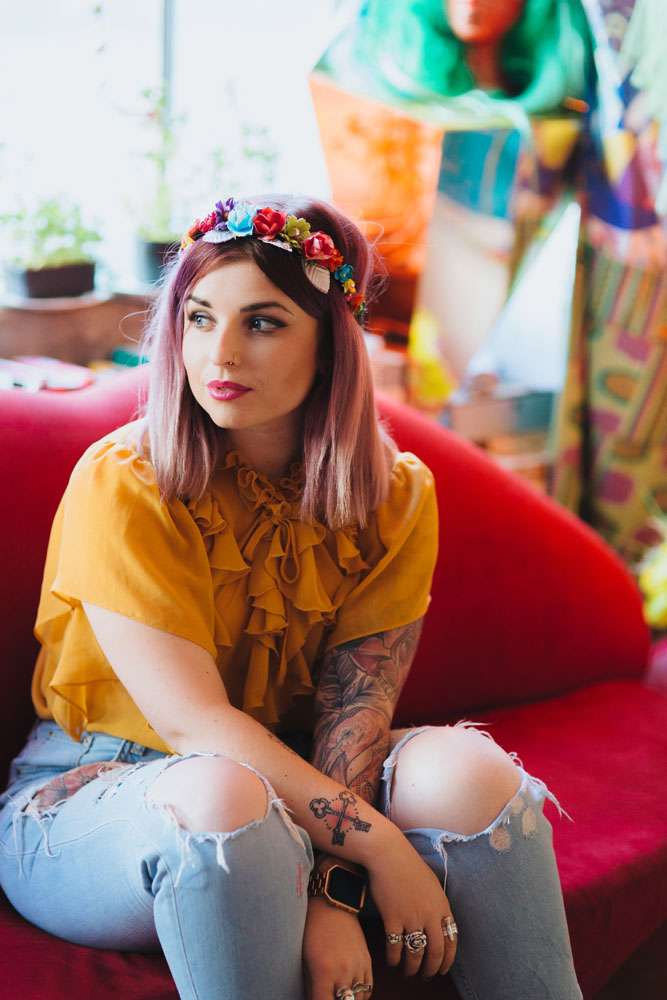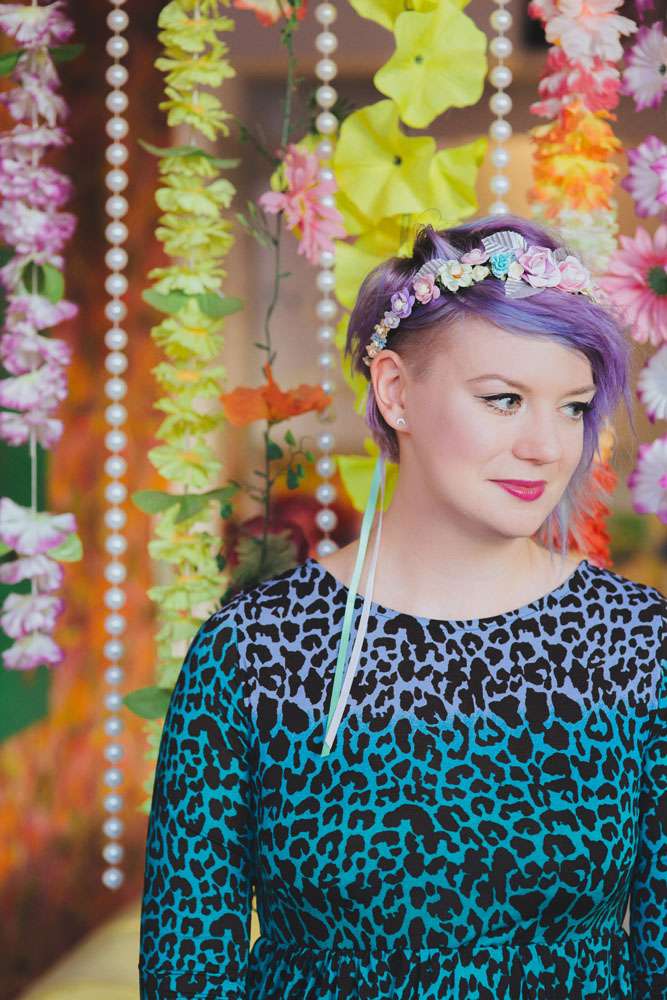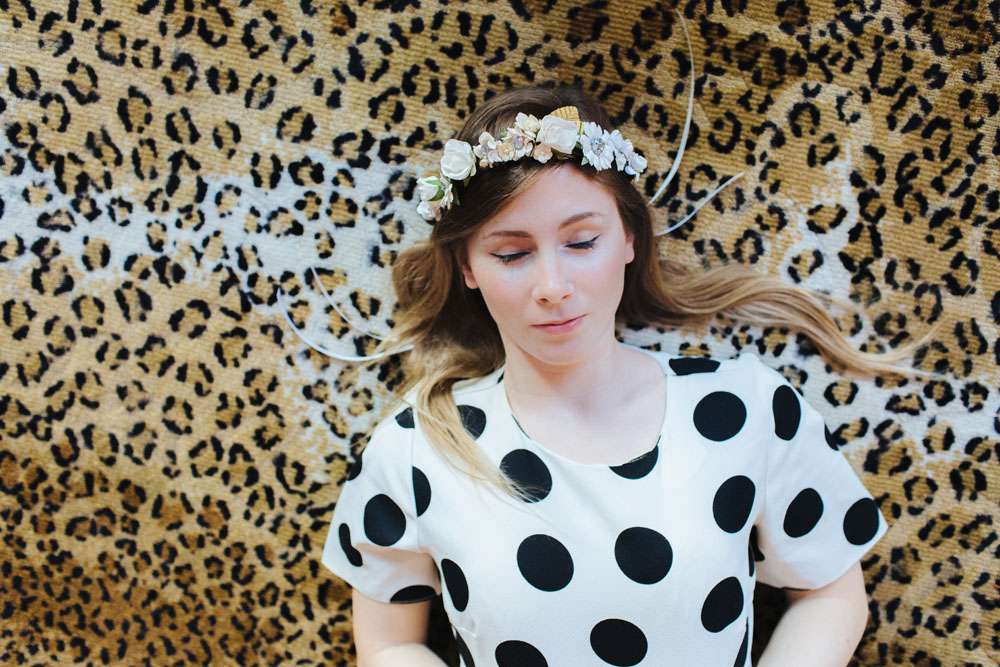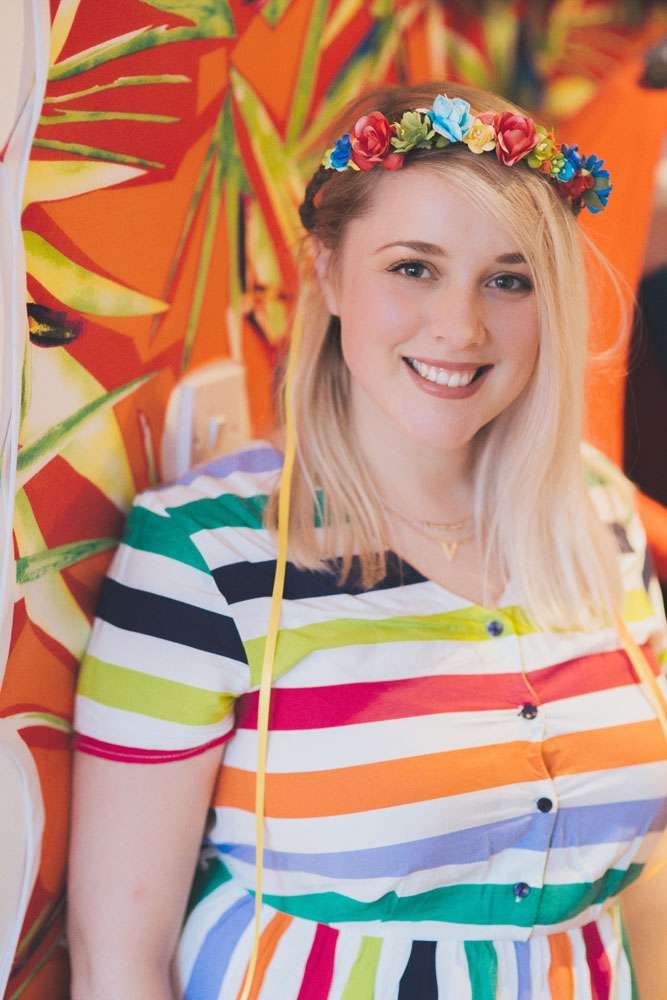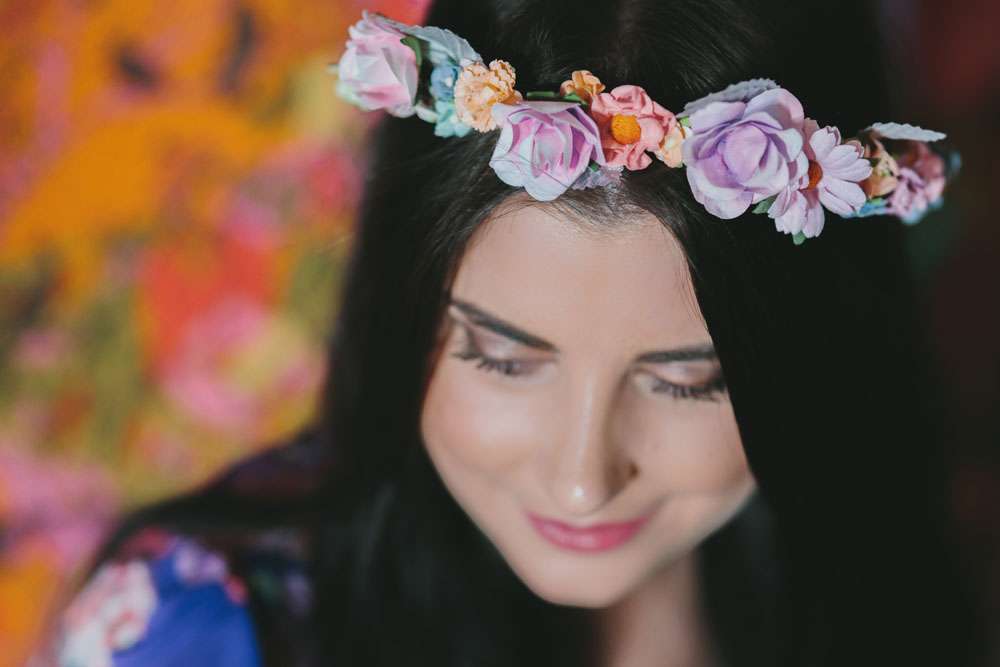 The kits cost just £20 each and can be purchased right now on the Crown and Glory website. If you would like to bulk order five or more kits (for a party or hen do) then please get in touch and I'm sure we can do you a bit of a deal too.