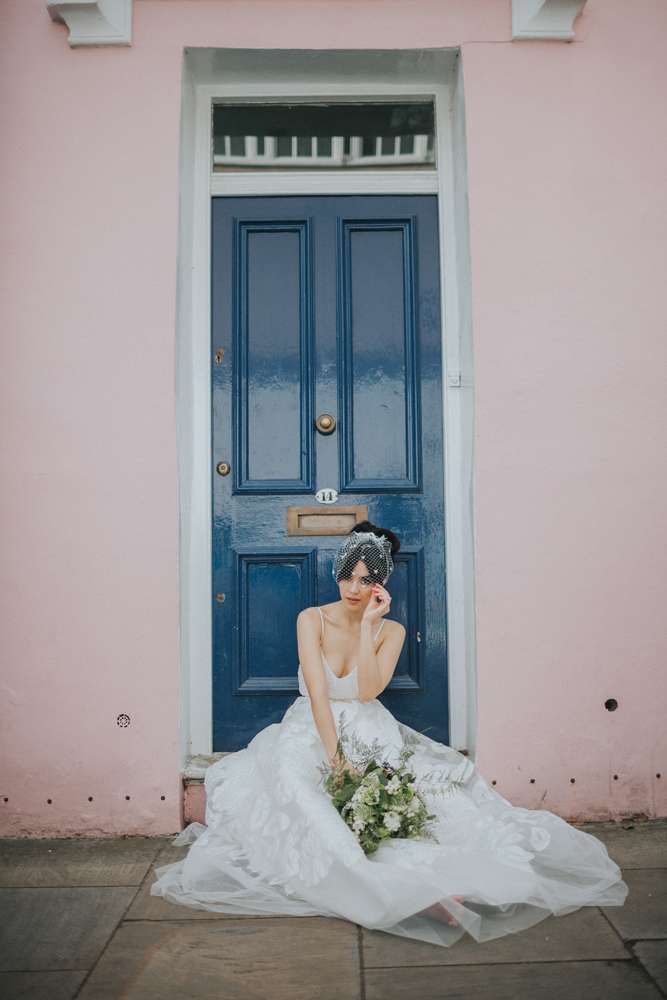 The day has come! The brand new veil collection from Rock n Roll Bride and Crown and Glory is finally available to buy online. I feel like I've been teasing you with this collection forever so I am super excited for you to now be able to get your hands on it! Our first veil collab was more popular than we ever could have imagined so, of course, we had to design some more for 2017 brides.
This collection is made up of seven gorgeous veils and three complementary pieces for your bridesmaids. They can also all be customised to suit your own, distinctive style. All the piece with glitter can be made in 30 different colours, and our showstopper, the Nebula cathedral length veil, can be dip dyed in any colour you like!
So let's get on with it shall we!?
Nebula Ombre Embellished Veil, from £175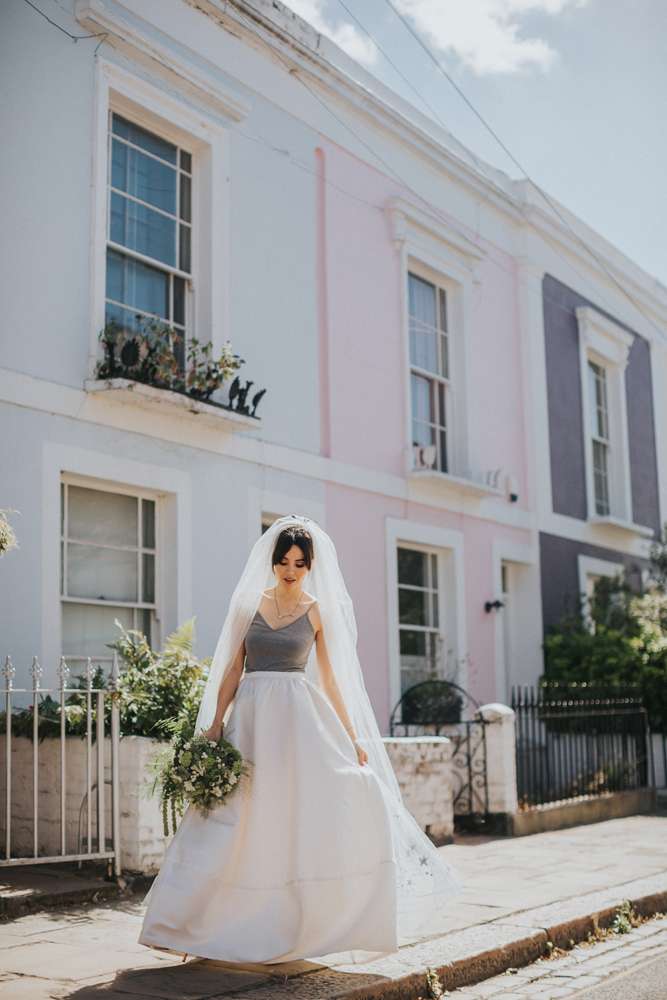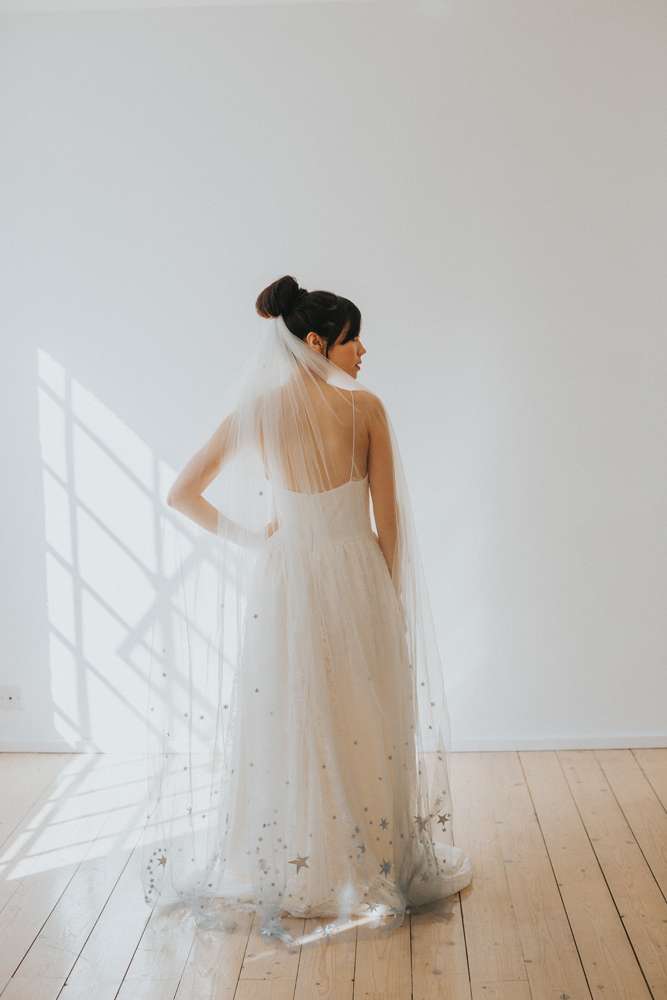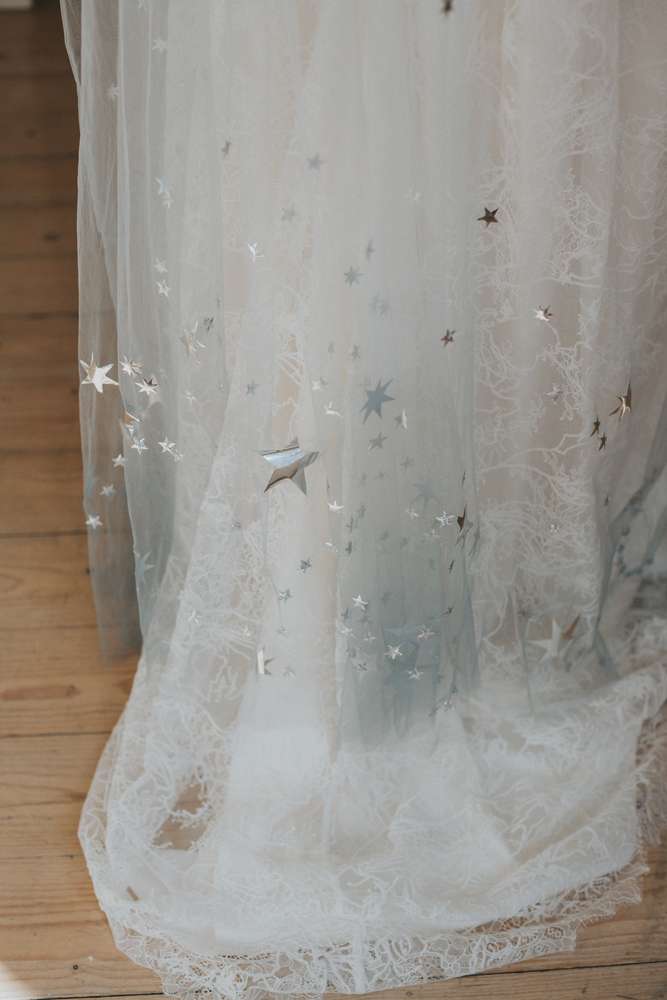 A dip-dyed ombre veil with hand stitched foil and holographic star detailing. Pictured in smoke grey with silver star details (you can see a purple version here and a teal version here!) Available in chapel or cathedral length as standard and other lengths on request.
Starburst Glitter Birdcage Veil, £37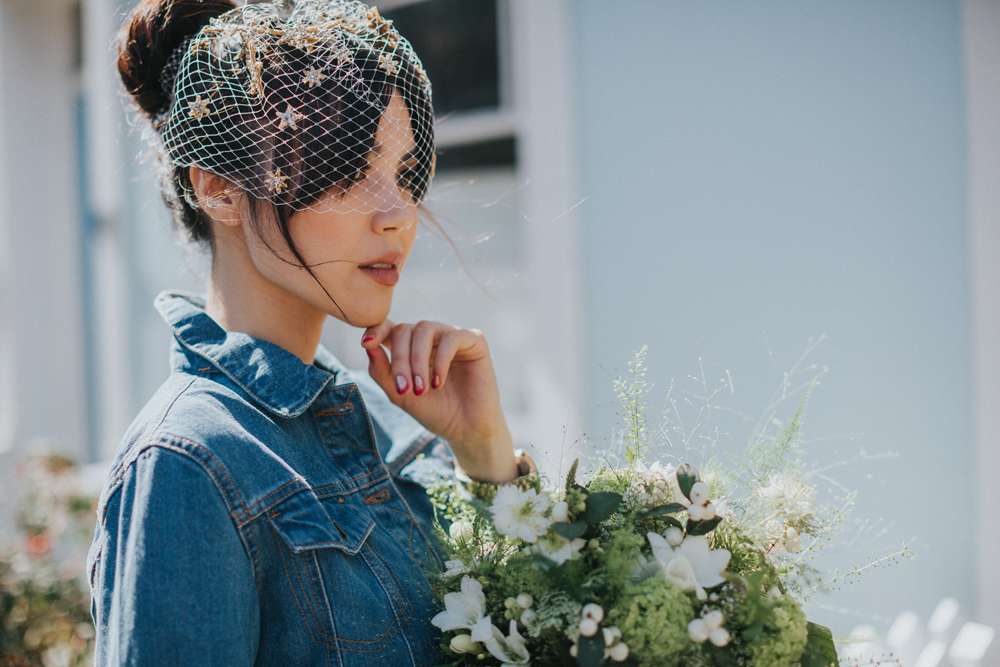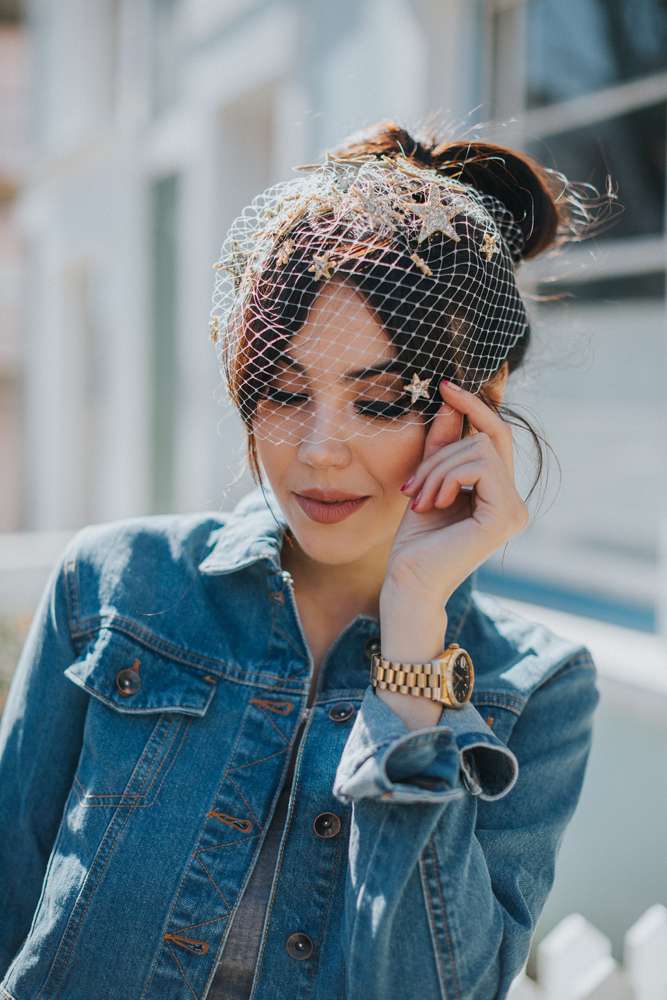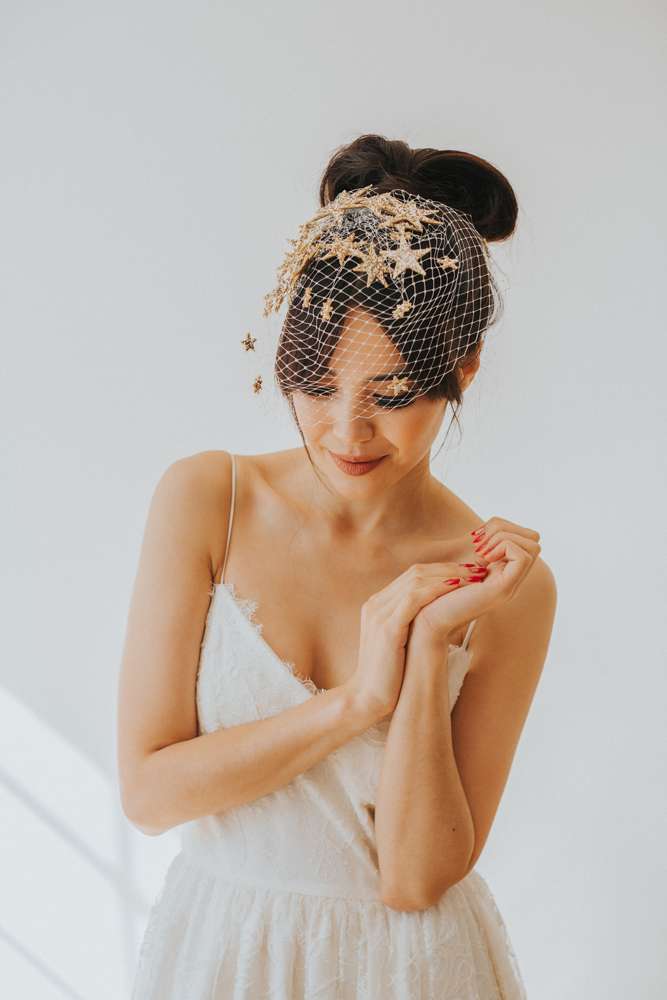 Cascading double-sided glitter star motif on a birdcage veil with clear comb attachment. Choose from 30 super sparkly glitter shades.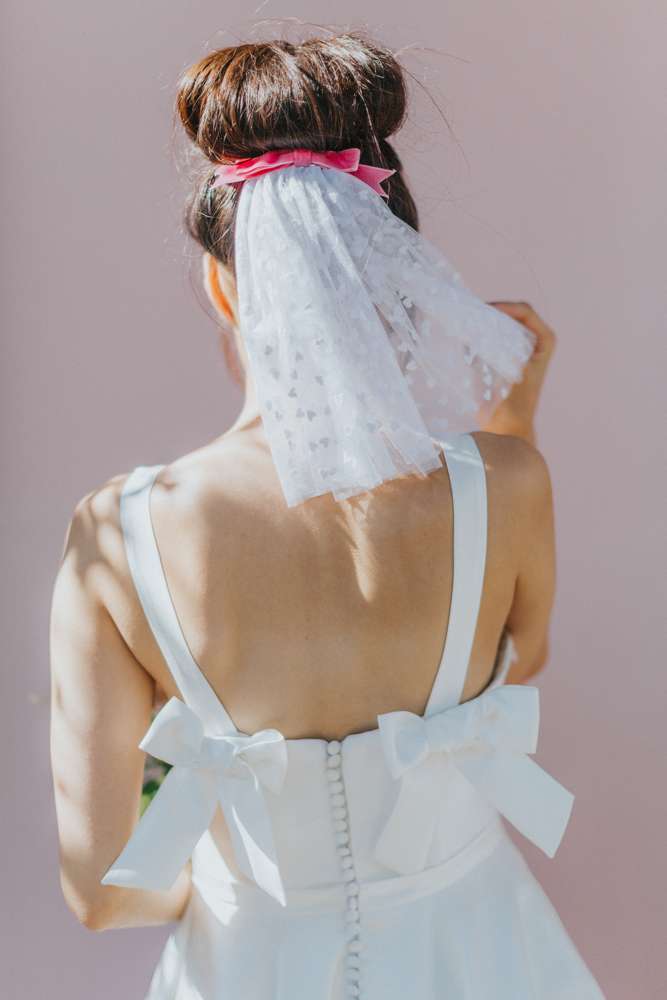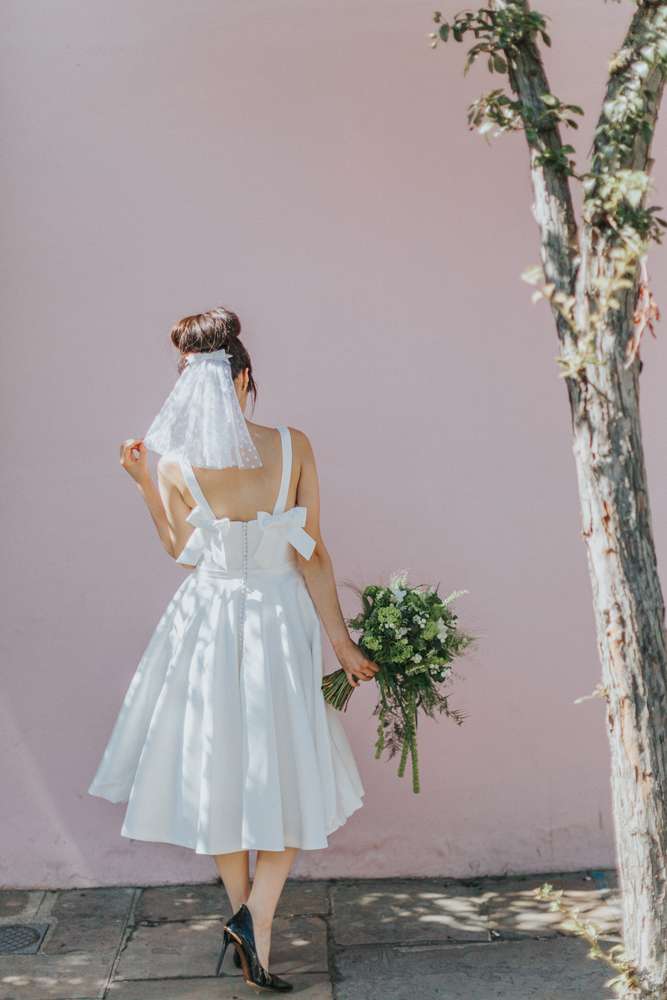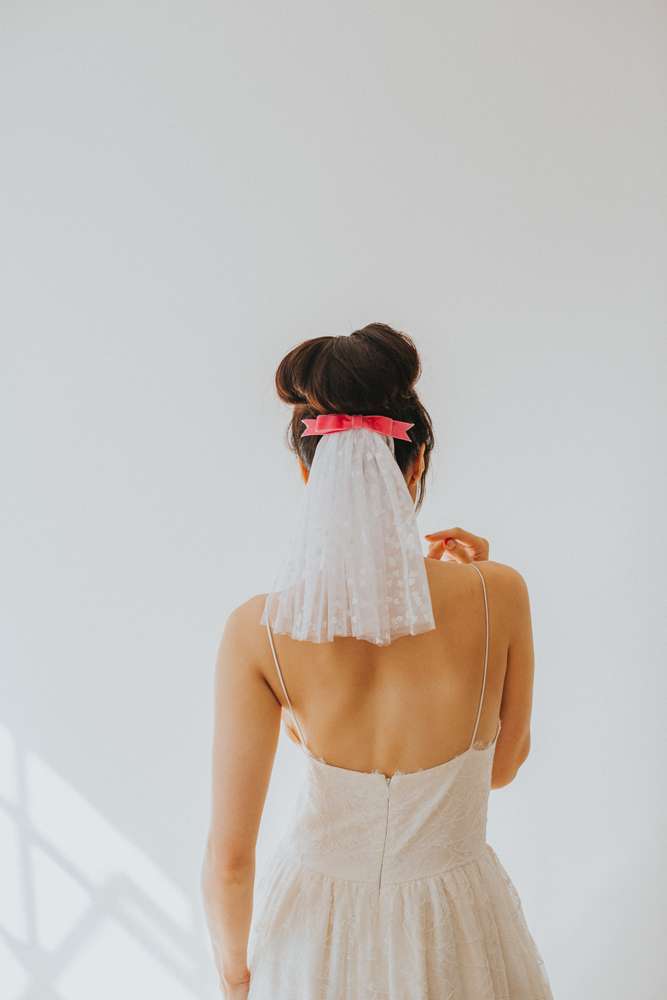 1950s style double layer blusher veil with ivory heart detailing, a barrette clip attachment and velvet bow finish. Choose from 30 velvet shades for your bow.
Lovesick Glitter Birdcage Veil, £30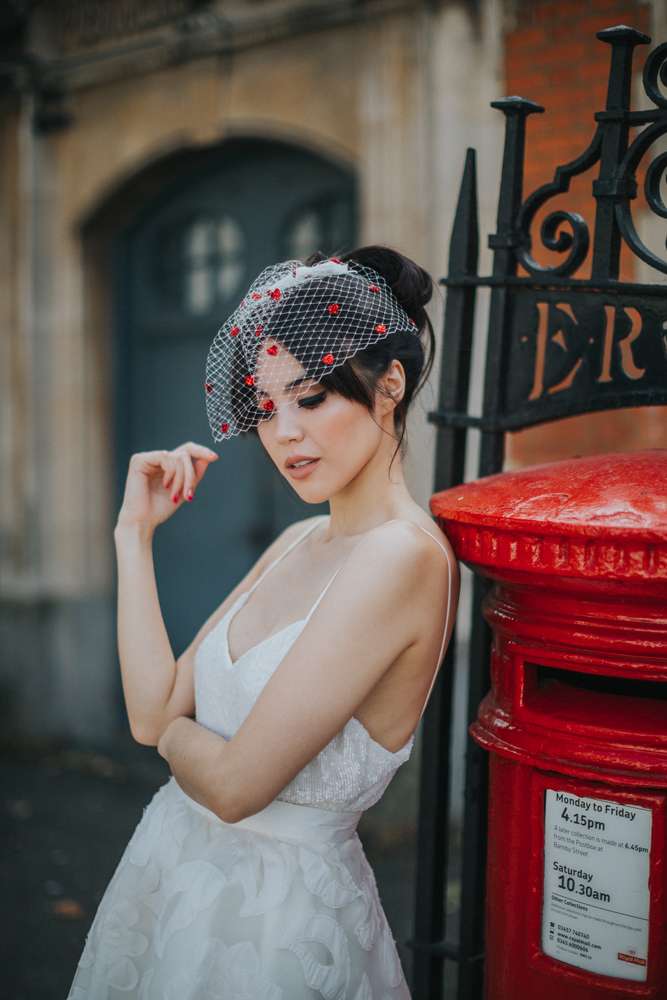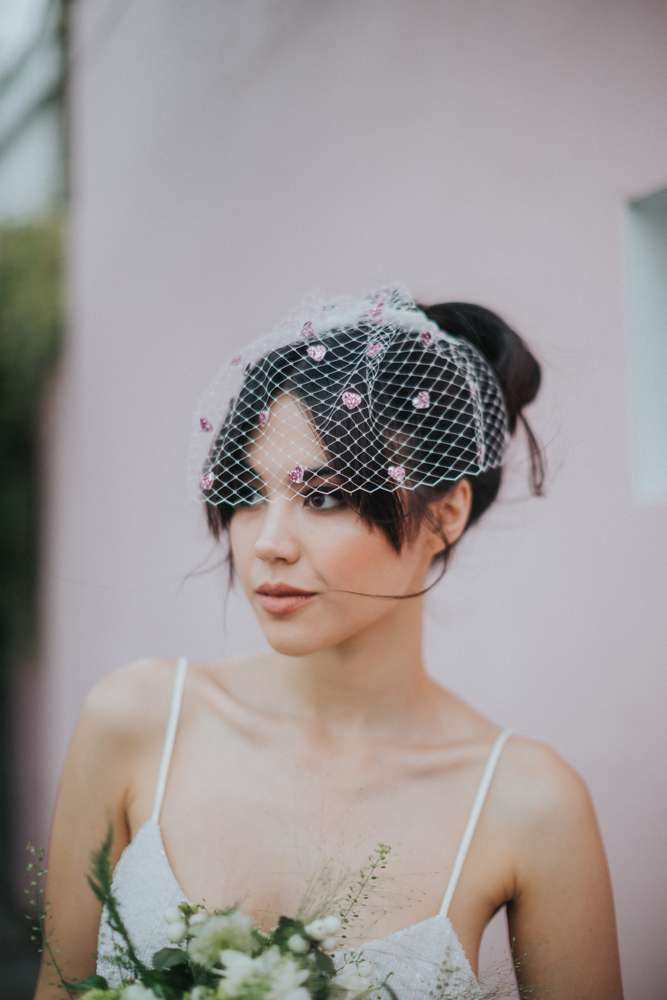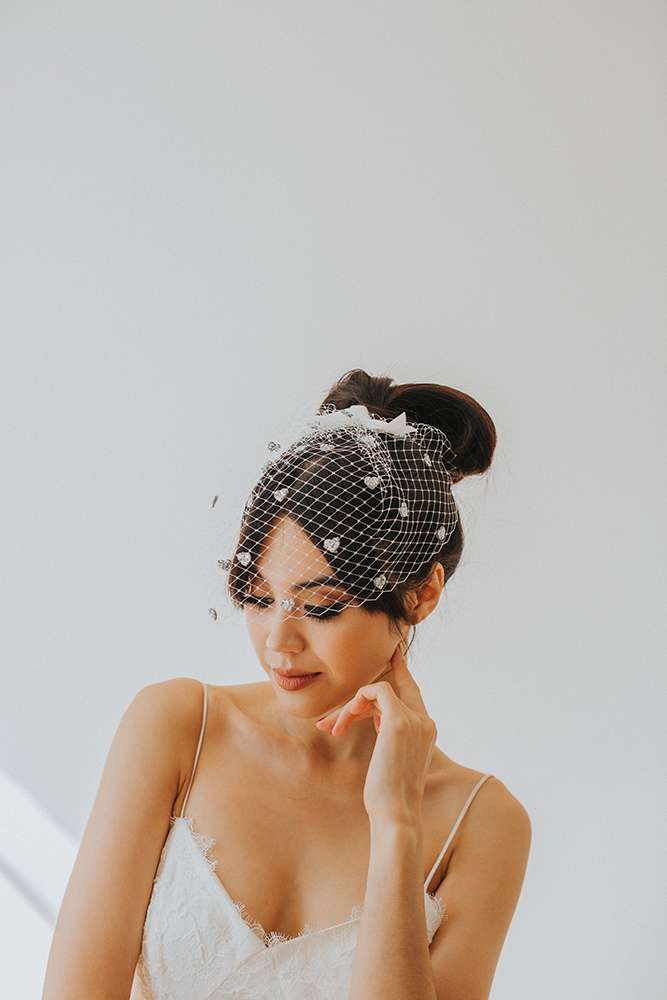 Double-sided glitter heart motif birdcage veil with ivory velvet bow trim and clear comb attachment. Choose from 30 super sparkly glitter shades.
Galaxy Holographic Blusher Veil, £37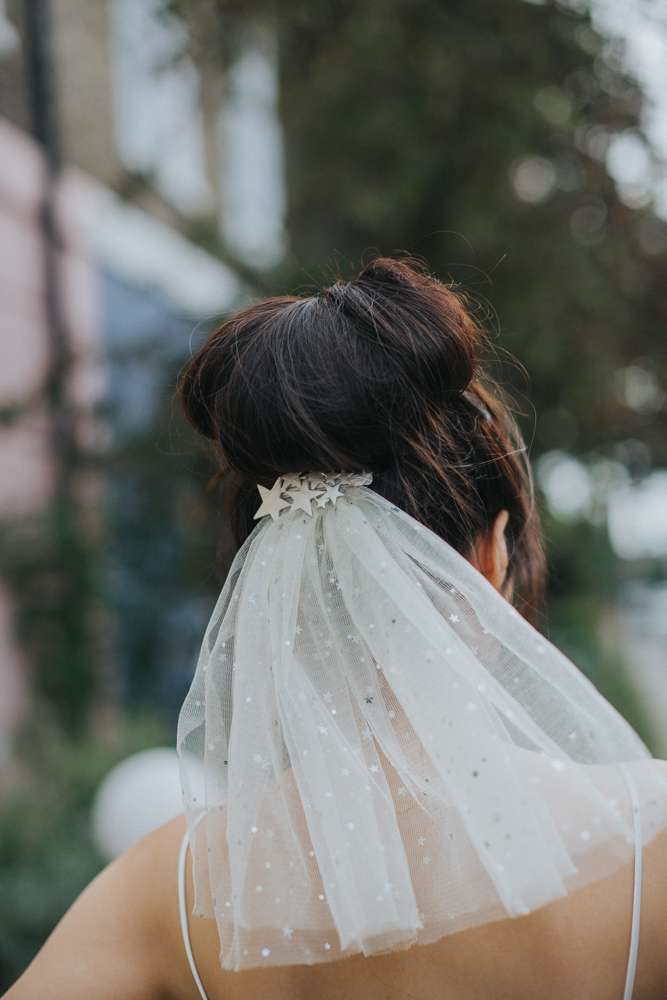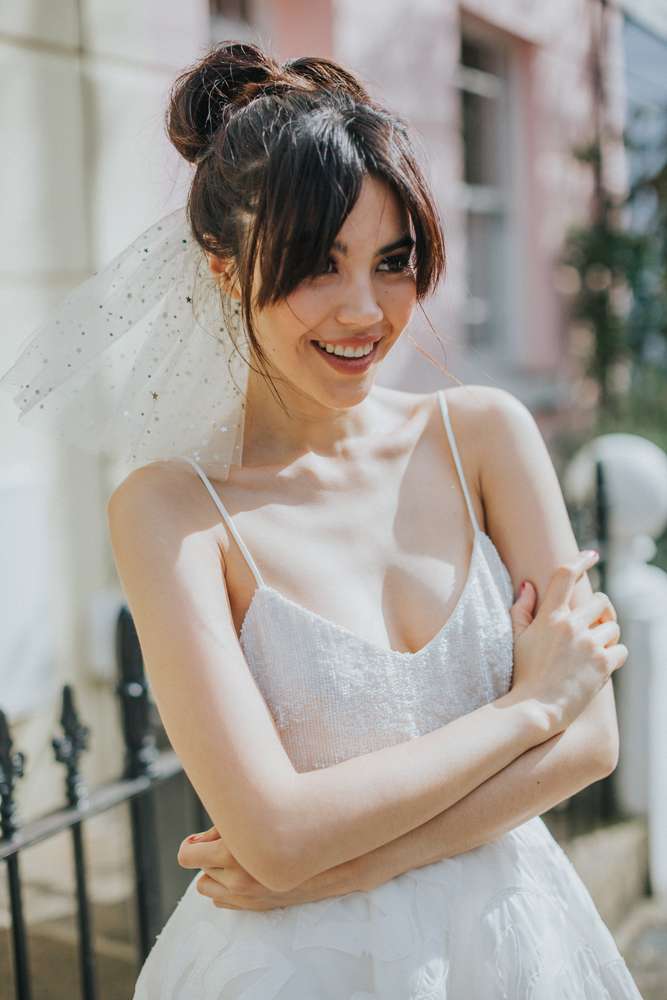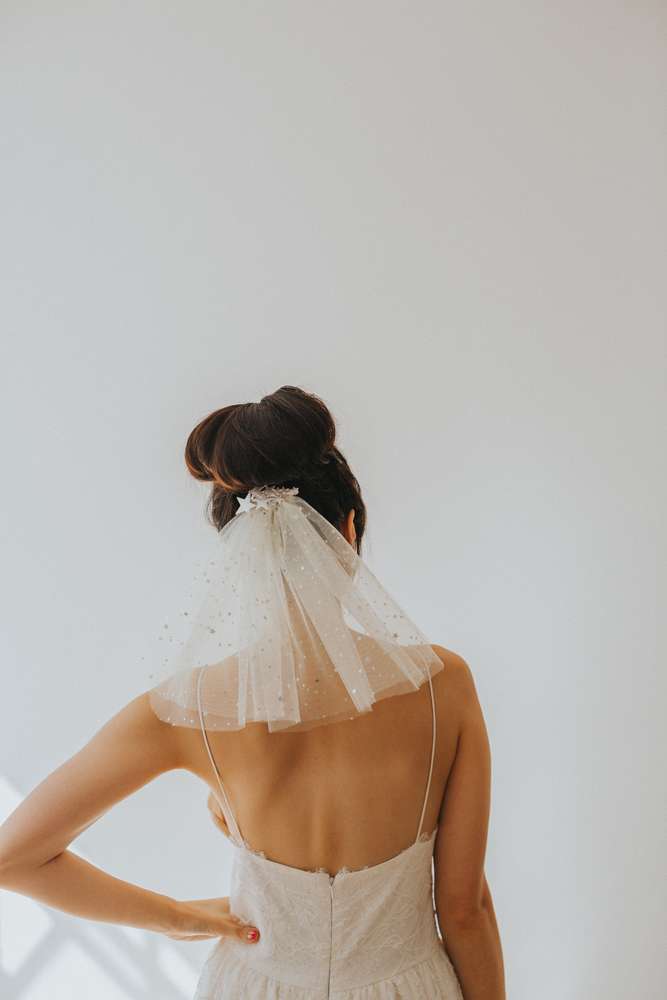 1950s style double layer blusher veil in cream with a holographic star print. Comes with a silver star barrette attachment.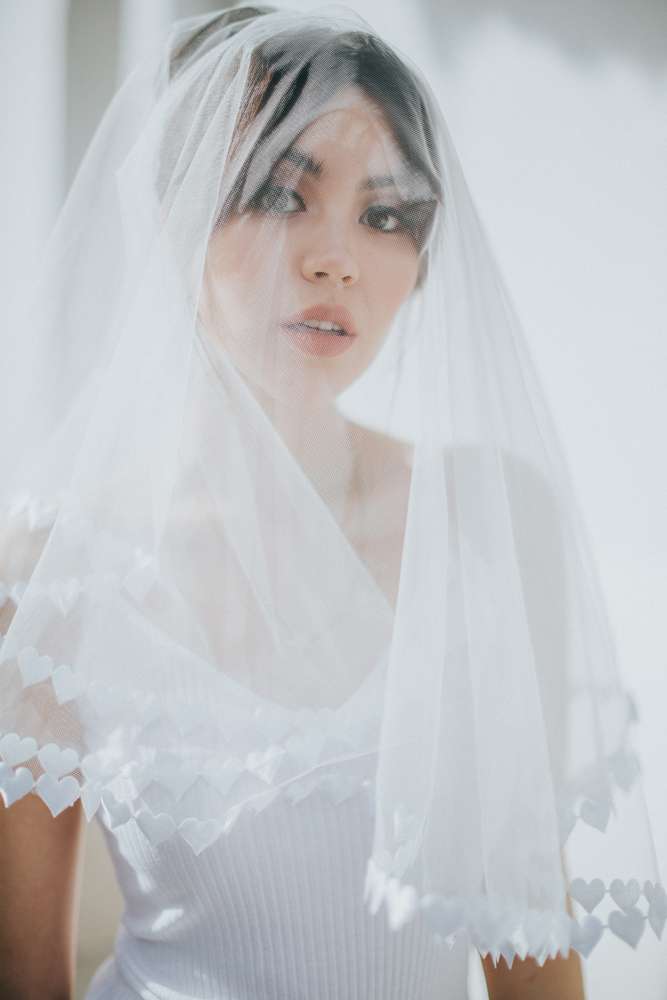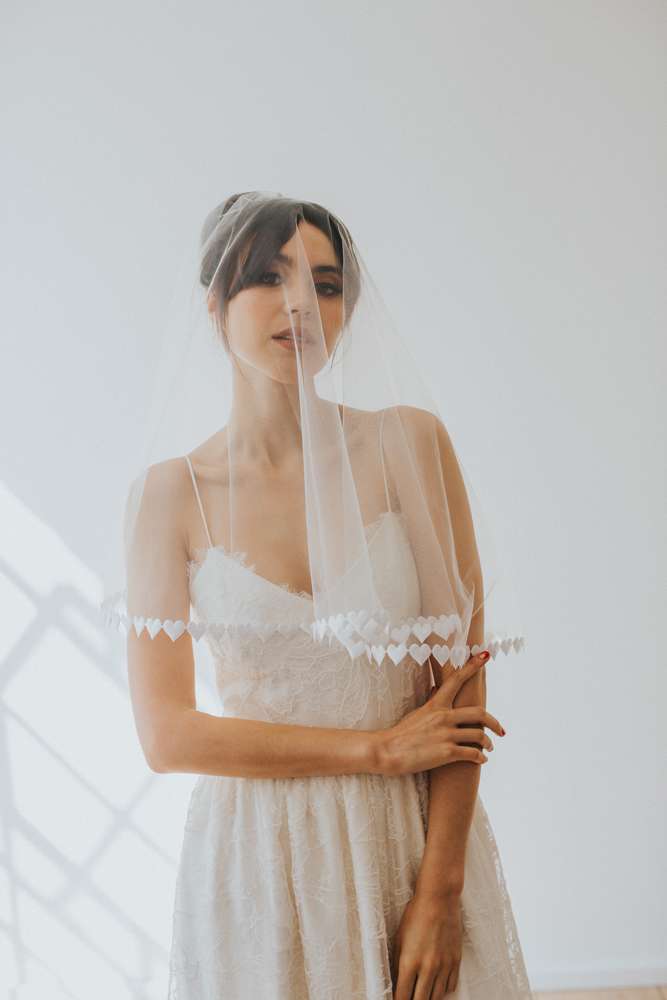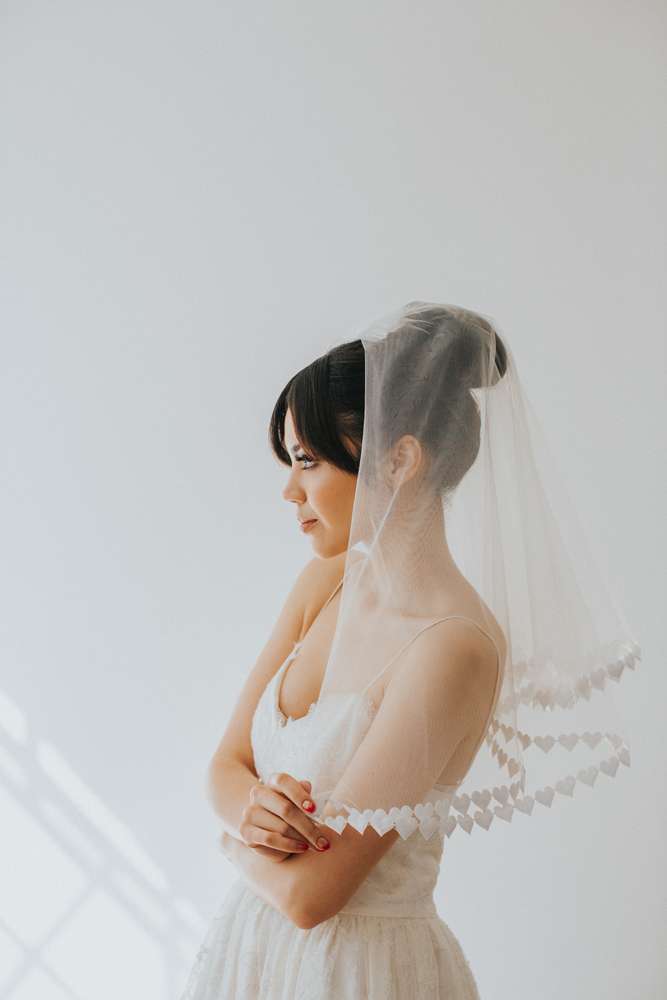 Ivory circle veil with white satin heart trim and clear comb attachment. Also available in pale pink and red on request.
Constellation Circle Veil, £49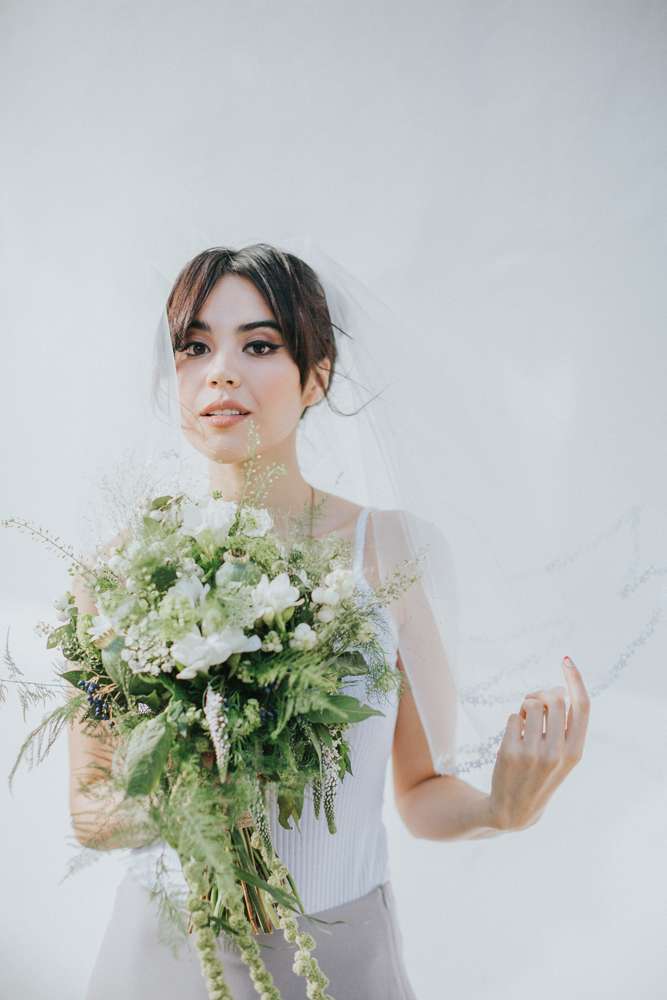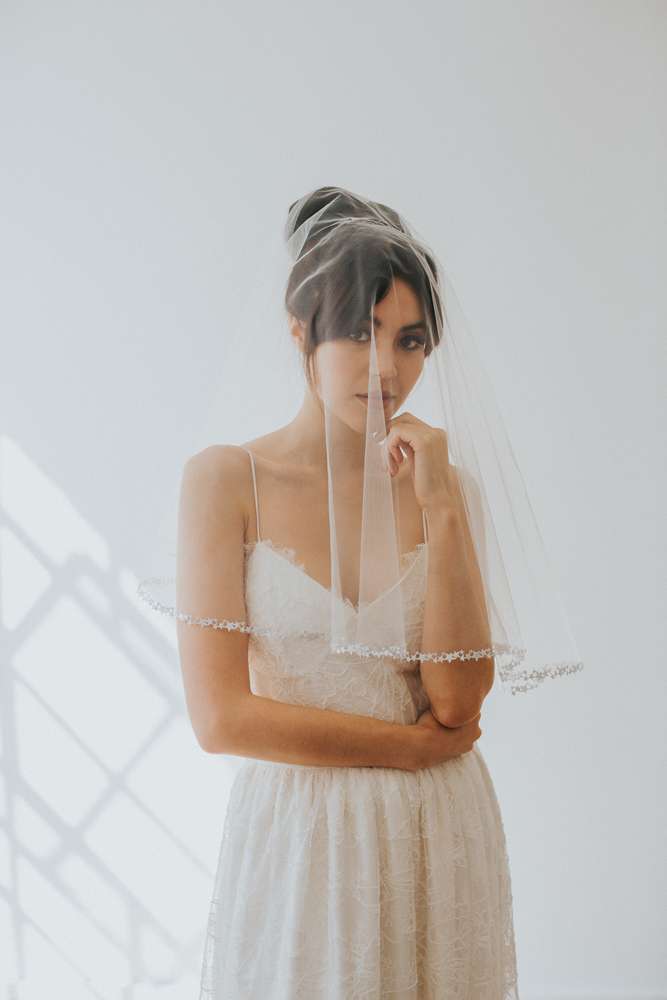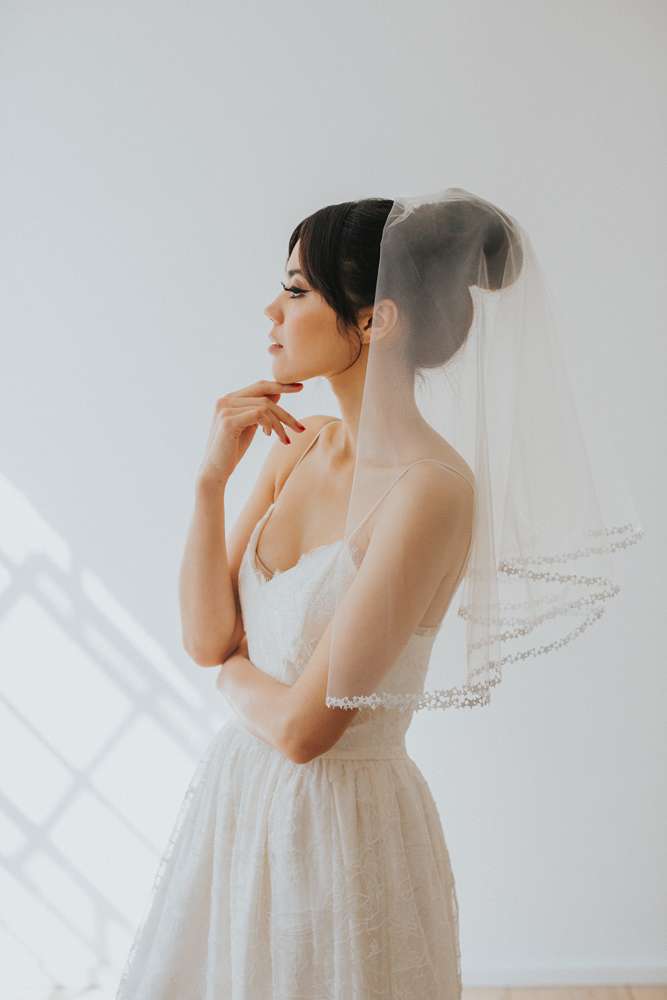 Ivory circle veil with laser cut silver star trim and a clear comb attachment.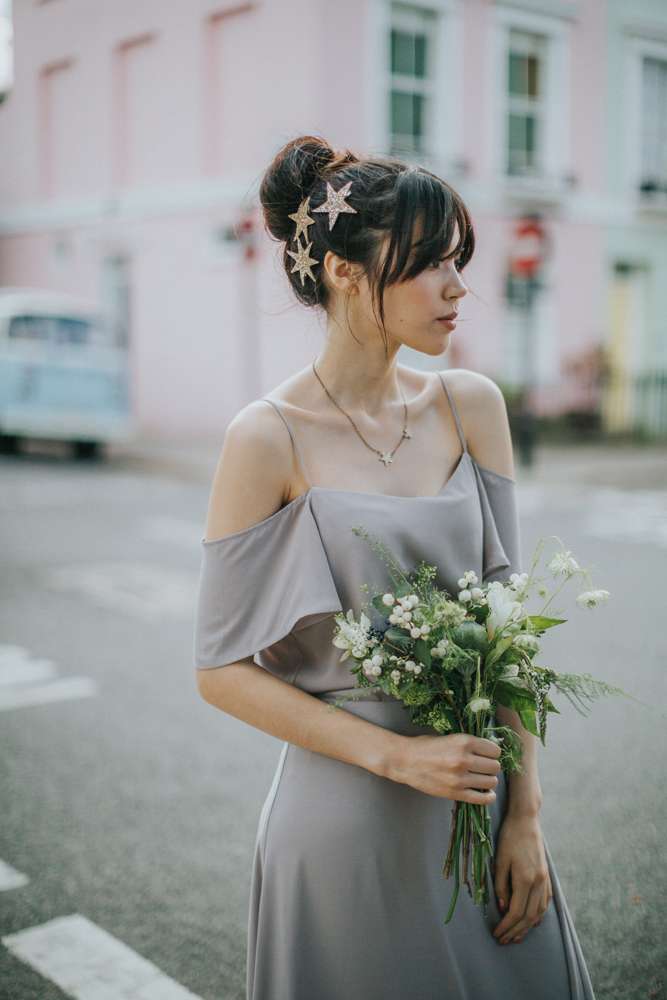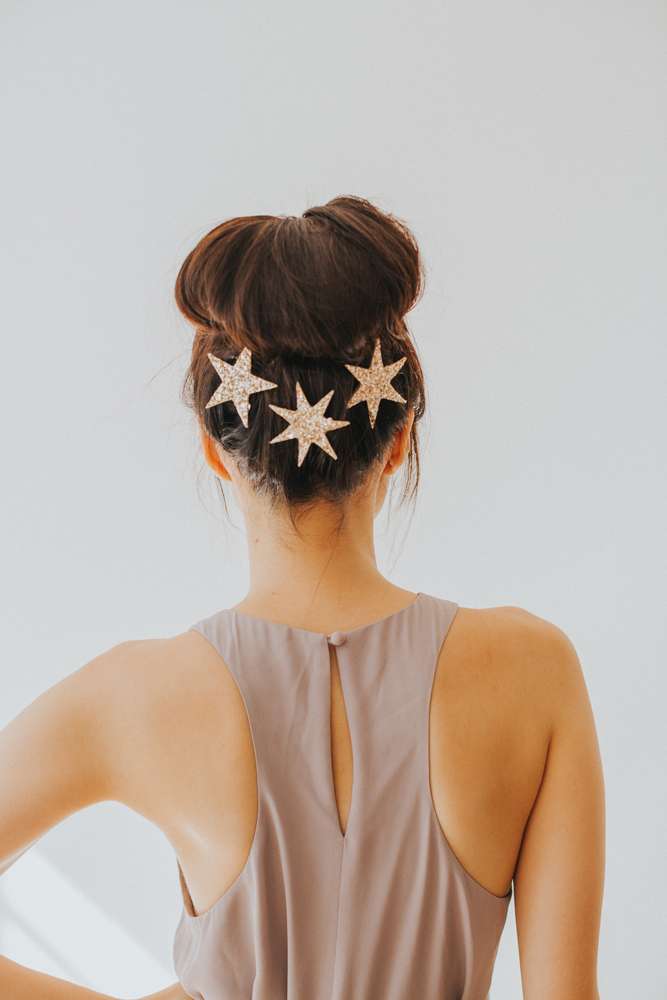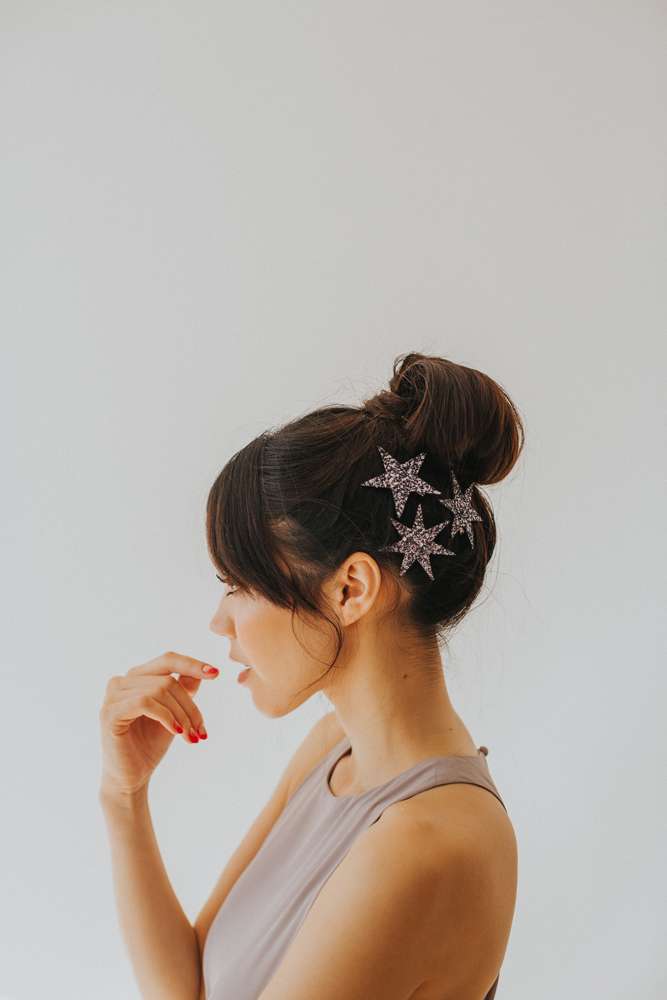 Three glitter stars with felt back and crocodile clip attachments. Available in 30 super sparkling colours and perfect for matching with our Starburst Glitter Birdcage Veil.
Glitter Heart Bobby Pin Set, £7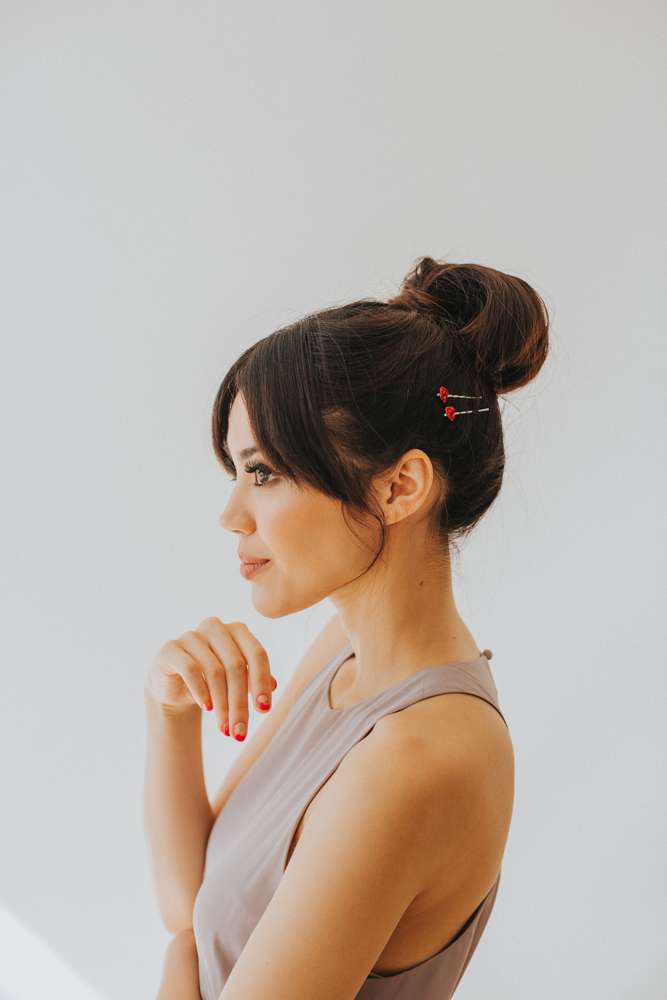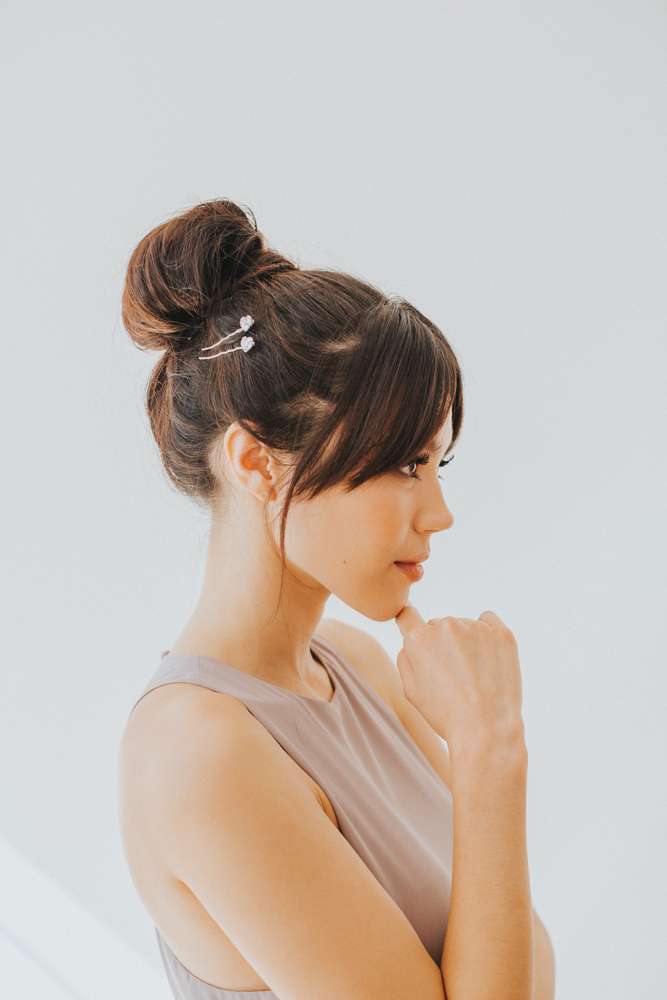 Five cute glitter hearts on silver tone bobby pin blanks, available in 30 super sparkling glitter shades, and the perfect match to our Lovesick Glitter Birdcage Veil.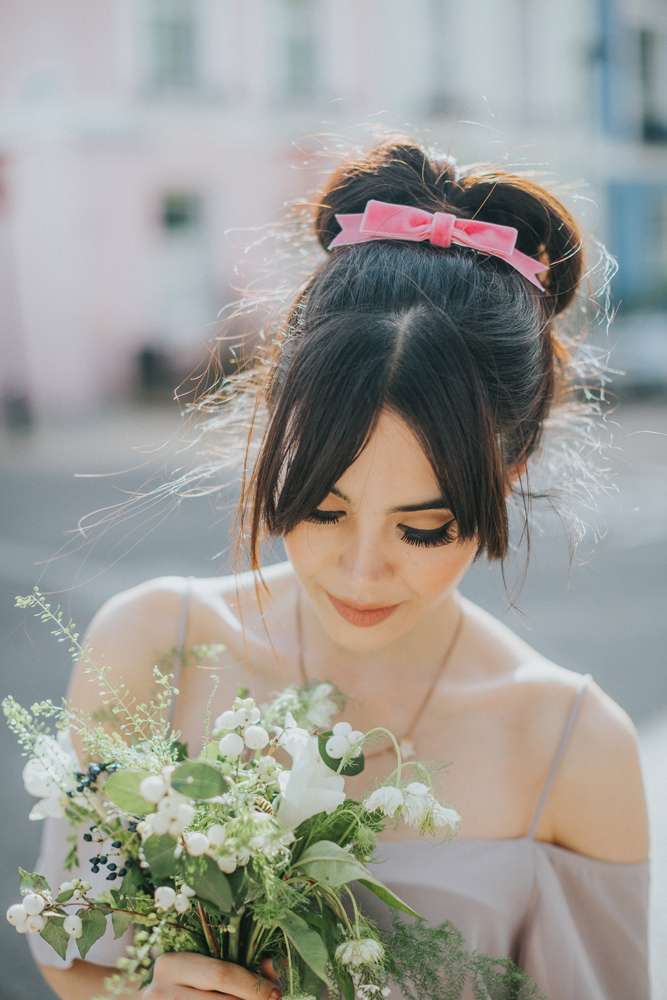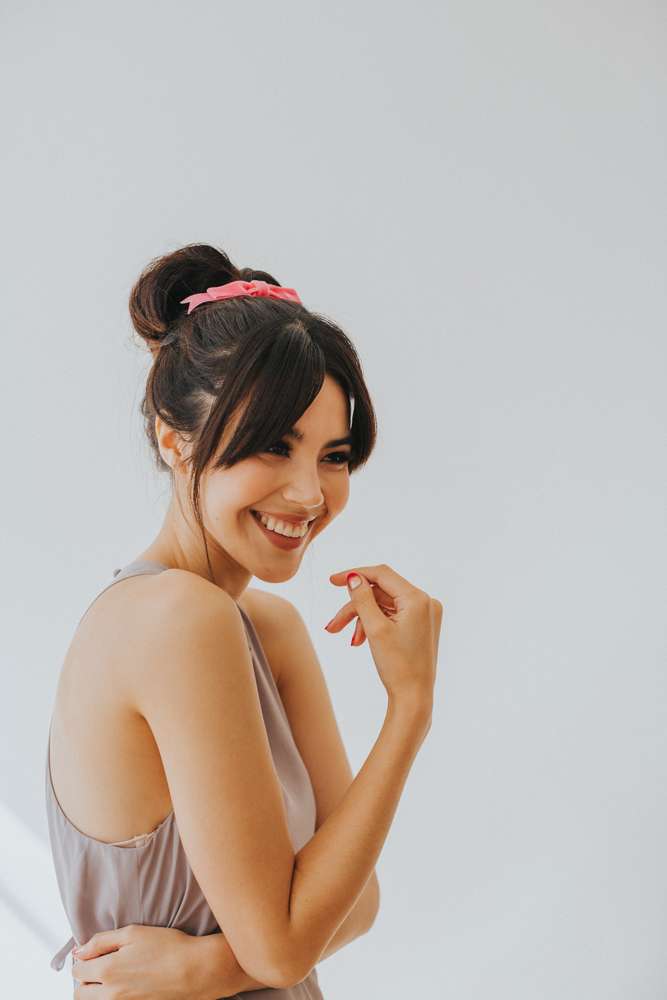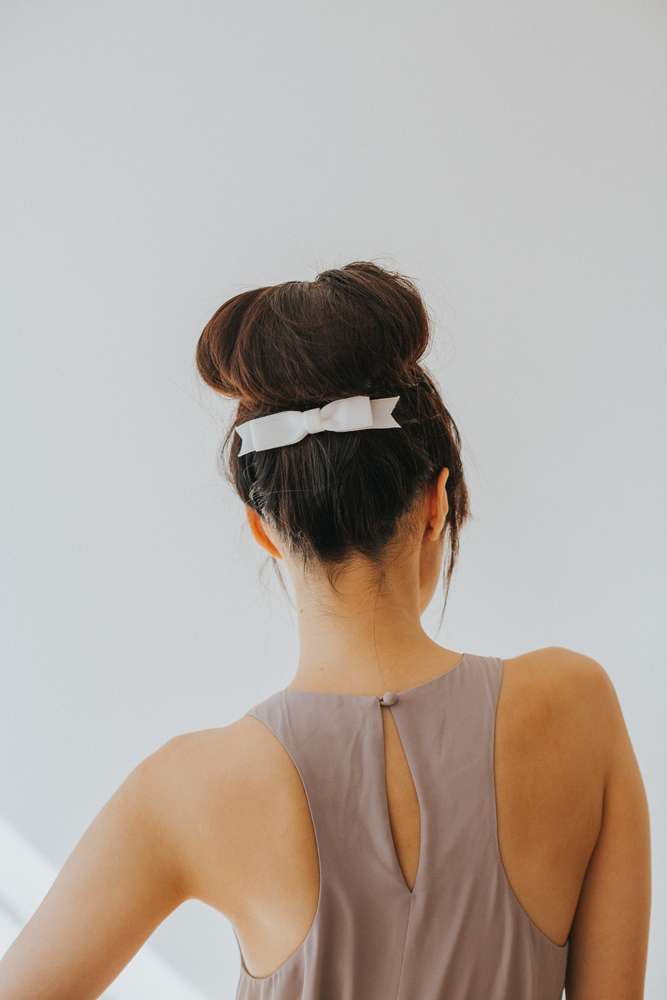 A 60s style velvet bow, available in 10 velvet shades. on a silver tone crocodile clip attachment. Perfect for matching to our Heartfelt Blusher Veil.
These veils have been designed for fashion-forward Rock n Roll brides who aren't afraid to stand out from the crowd on their wedding days. You've got a bold sense of style so why should you turn into a bridal clone as soon as you start to plan a wedding?
These veils are for the babes with punk rock in their hearts who leave a trail of glitter and magic as they stomp down the aisle. They're for girls who match their hair to their favourite lipstick. They're for brides who want to rock their own breed of weirdness on their wedding day.
Each piece is handmade to order by the Crown and Glory elves and will arrive beautifully wrapped in a branded dust bag or gift box to protect your veil before and after your wedding.
So what are you waiting for? It's time to veil-up babes!