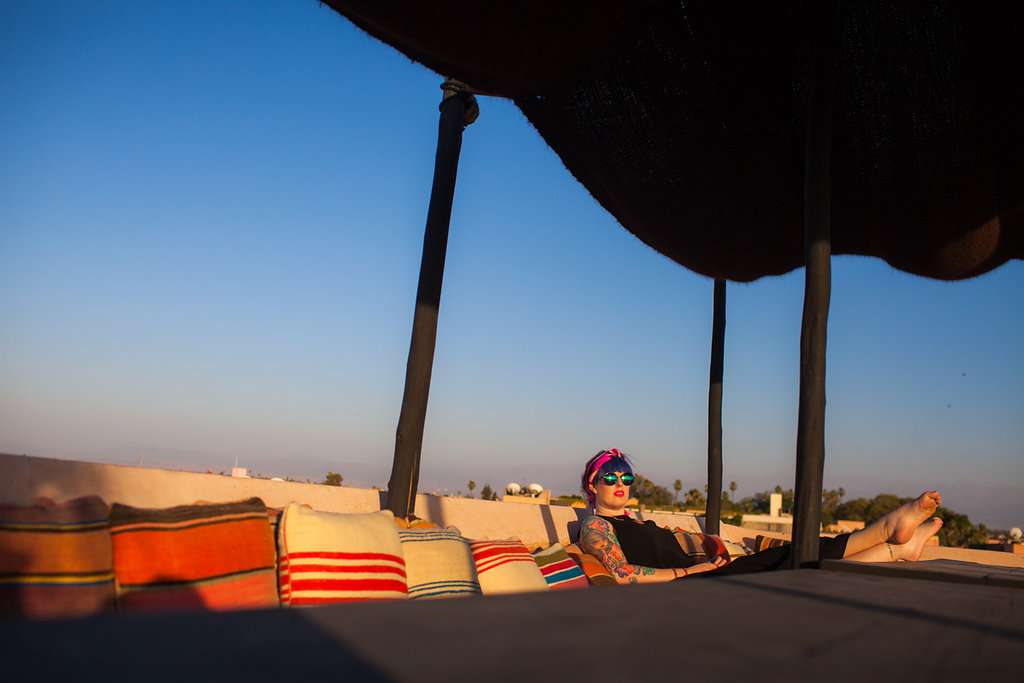 You might remember that in July I went to Marrakech with Gala and Shauna. Well, I loved it so much that I convinced my sister Rachel (who's getting married next July) that we totally needed to do a winter sun vacation for "wedding décor research".
It might sound like a ridiculous indulgence, but when we actually looked into it properly it wasn't such a mental idea. She wants to buy or hire lots of Morrocan-style throws, rugs and lamps for the wedding but we were quite frankly astounded at the cost. Even the hire places we looked into had a minimum spend that was over what she wanted to shell out on décor and this way she gets to keep it all afterwards!
Our flights were only £120 and we're staying in a much less fancy Riad than I did last time meaning that the whole trip is costing us less than £300 each. Plus it's going to be a really fun pre-wedding adventure.
Would you have ever considered planning a mini trip to buy things for your wedding? If you're smart about it you'll probably be surprised at the saving you can make. For comparison, to buy a Morrocan-style throw in the UK you've got to be looking at upwards of £100-£200, but from the souks you can get one for as little as £30-£50… and if you're buying in bulk, you can negotiate even better prices.
As always, you can follow my travel adventures over on Instagram and I'll see you when I get back next week.
أراك لاحقا! (see you later!)