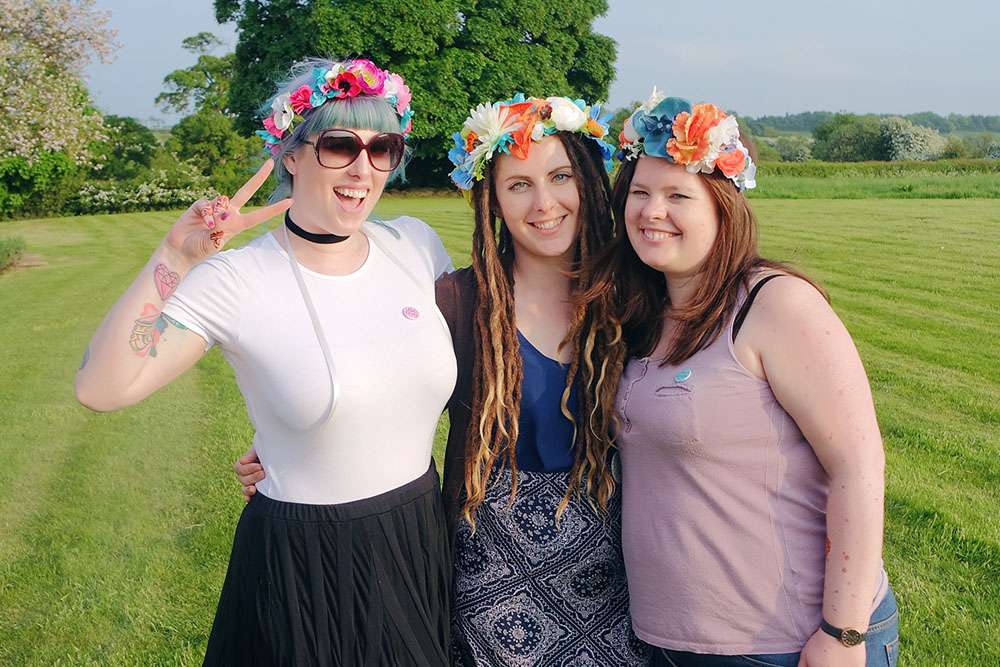 This weekend was my sister's hen do (bachelorette for my American readers!) We planned everything as a surprise for her, but were under strict instructions that there be nothing pink, fluffy or penis shaped!
After posting a few photos on social media, I've had lots of questions about where we were and what we did (apparently a lot of you also want a send off that doesn't involve inflatable penises or matching tee-shirts!) so I thought I'd share what we got up to. I've also ended the post with a few bonus tips to make sure your own alternative hen do goes off without a hitch!
Renting a house though Airb&b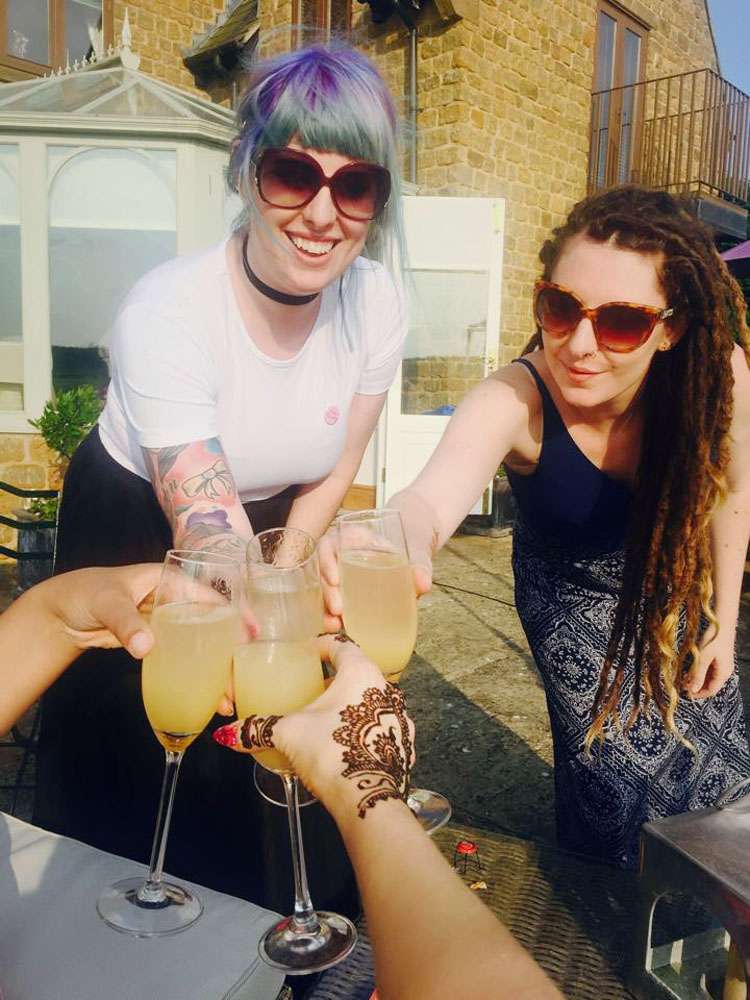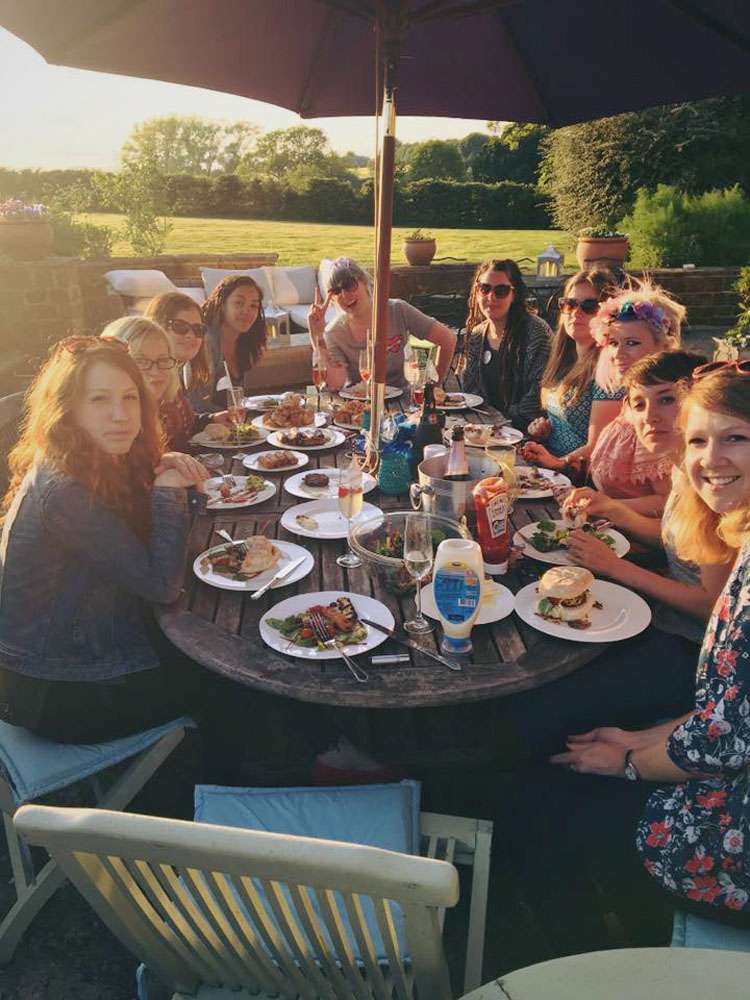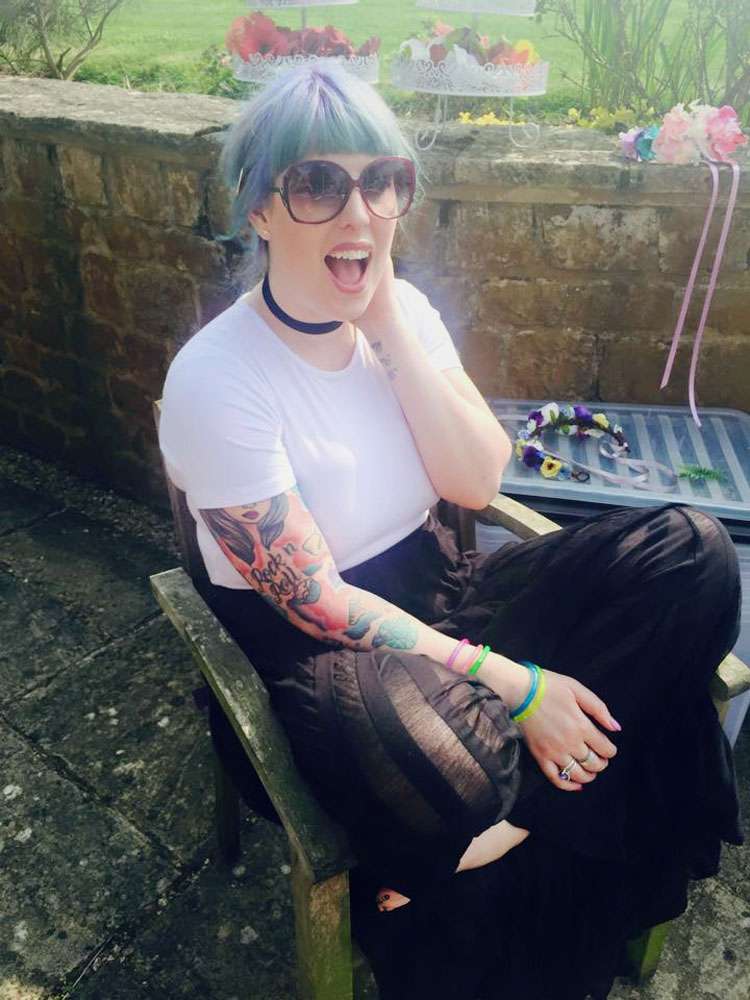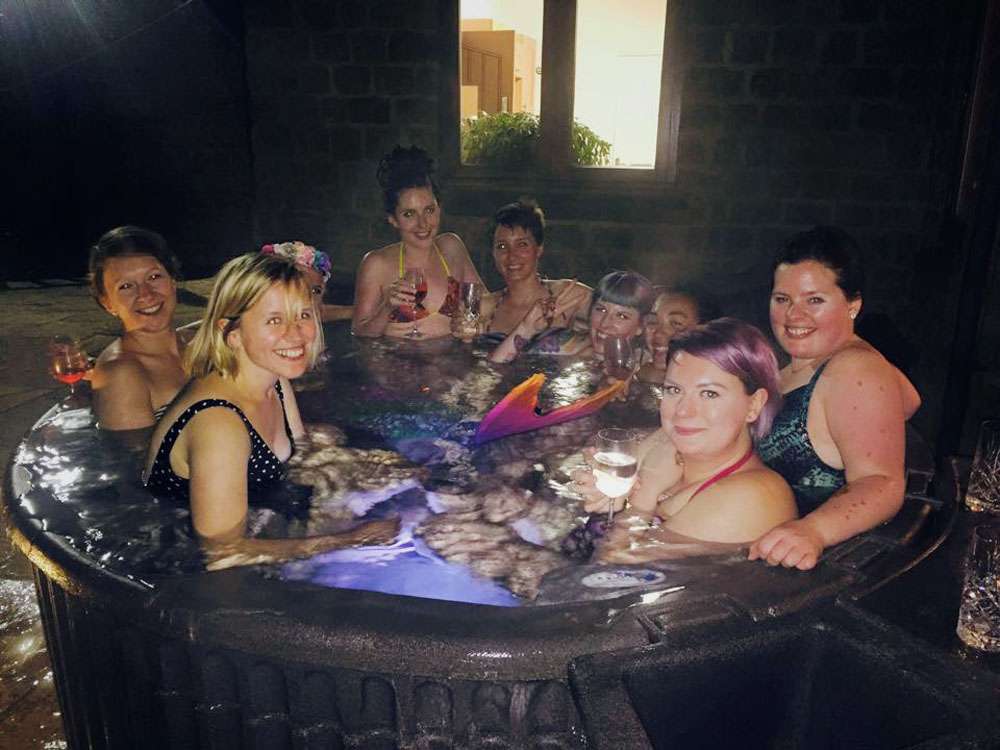 There were 11 of us, so we decided that hiring a big house that we could all stay in would be the most fun and economical option. Rachel (my sister) didn't really want to go 'out out' so we didn't need to be near a big town or city.
I trawled Airbnb for weeks to find somewhere big enough to sleep everyone, that didn't cost a thousand pounds plus a night, and if there was a hot tub or a pool, even better! Eventually we found Lower Tadmarton House, near Banbury. It was wonderful! The house slept up to 16 (although we had to share double beds, which no-one seemed to mind) and we had the option of hiring in a hot tub at an additional cost. It was PERFECT.
If you are wanting to do the same my advice would be to start looking way earlier than you might think you need to (especially if you're doing it over a popular weekend, like the May Bank Holiday). I booked this place in January but even then a lot of the places I considered were already booked. Plus, some people did reject our booking when they found out we were a hen do! Mean!
Crown and Glory's Candy Shop and a henna artist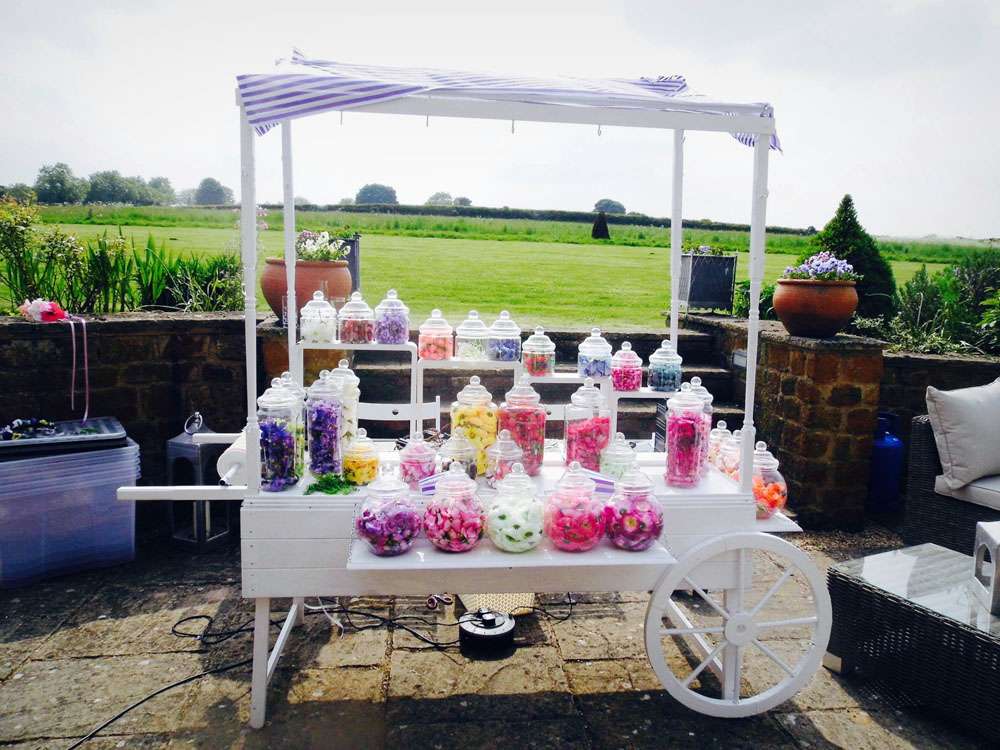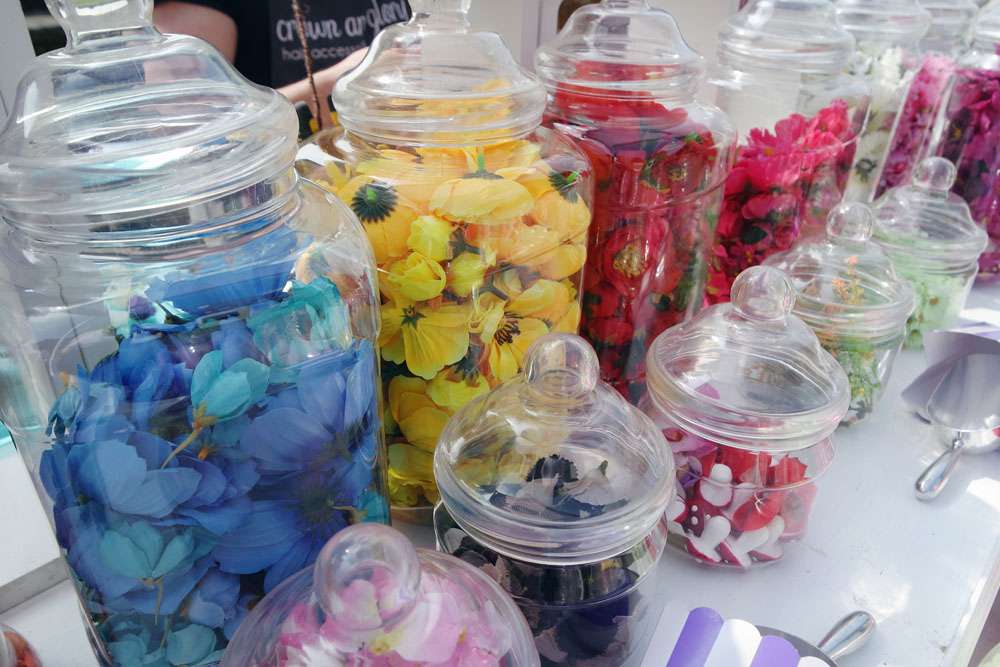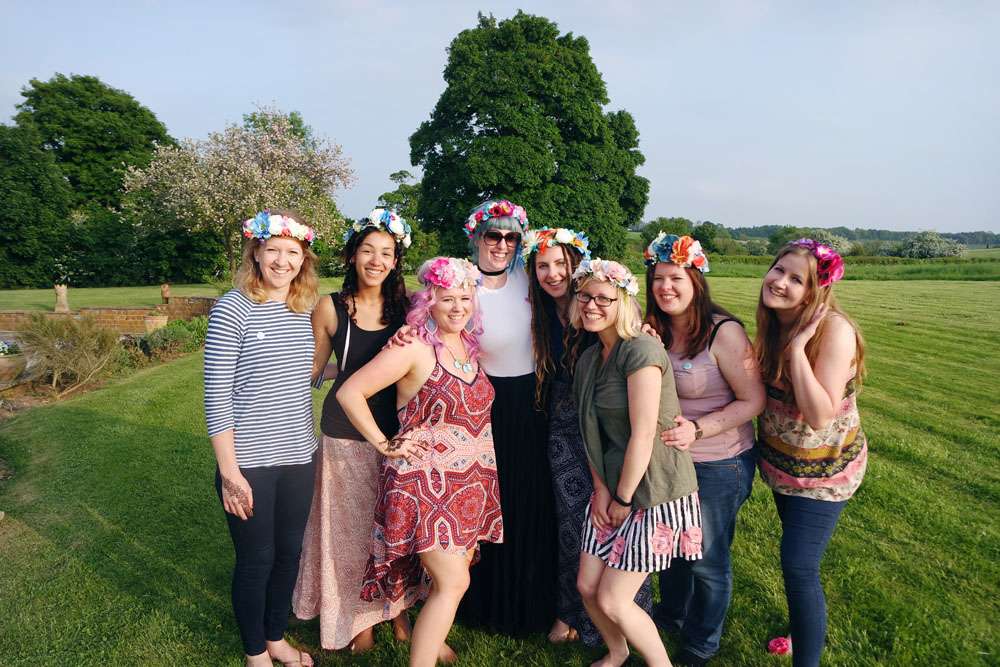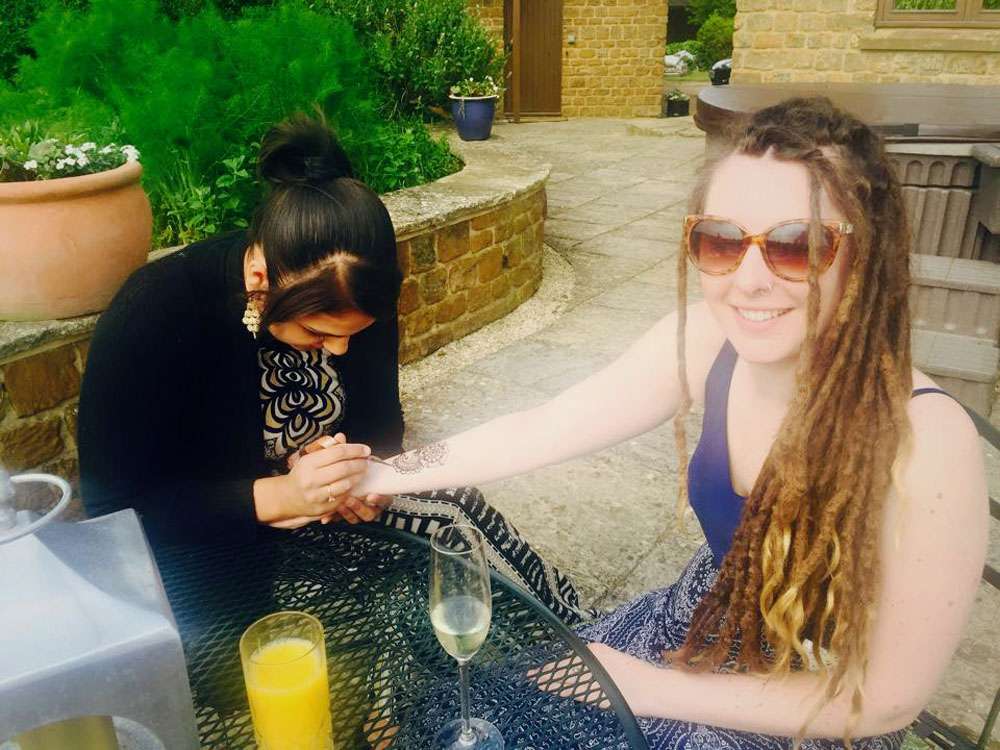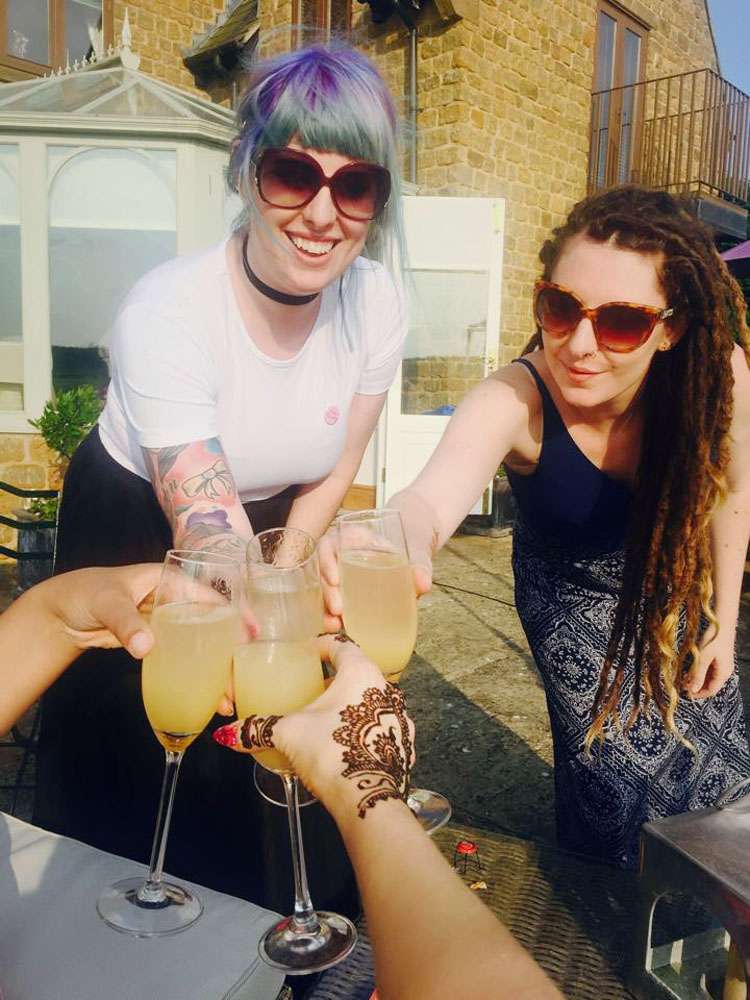 The next thing we decided that we wanted was some unique activities for the first day. We did games and stuff on the second day (two of the girls made a video 'Mr and Mrs' game which was excellent and we did a pass the parcel (yes really) with 'would you rather' question in each layer!) but for the arrival day we wanted to kick things off with something different.
Rachel wants all of us bridesmaids to wear flower crowns for the wedding, and so I thought it would be SUPER fun to invite Sophie and Gareth from Crown and Glory along to do one of their pop up Candy Shops! It cost £50 a head and everyone got to pick their own flowers for a crown or headband which they made for us over the afternoon. It was a HUGE hit. In fact Rachel loved it so much she wants to see if there's enough budget to invite them to the actual wedding to do another one for the guests. How fun would that be!?
We also had Sadia from Hennaart4u come along to give everyone beautiful Henna. She came for two hours and the cost was £110 (£35 an hour + £40 travel costs).
Llama trekking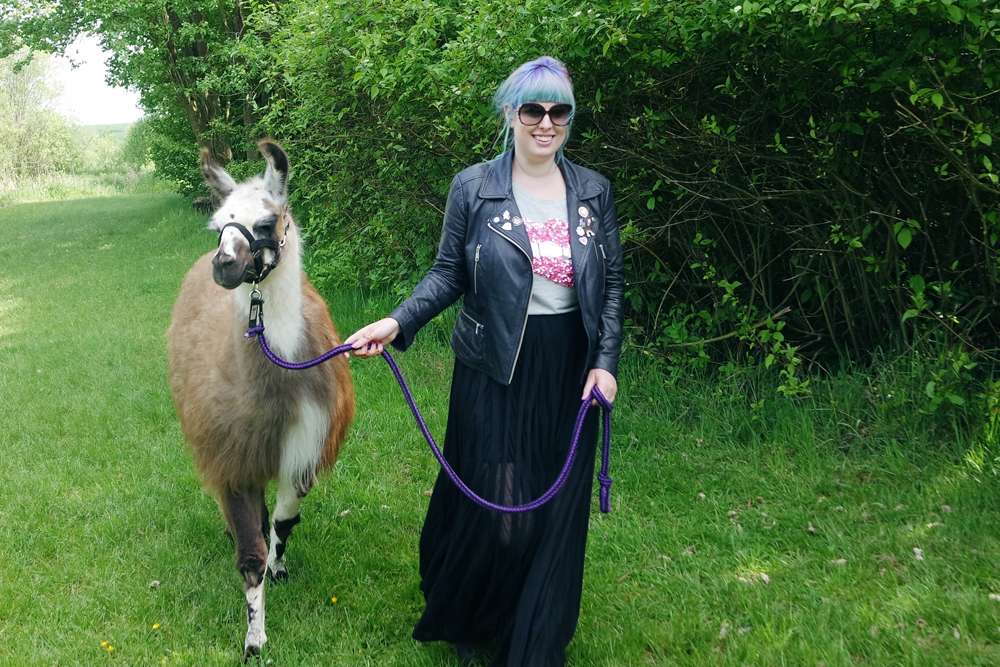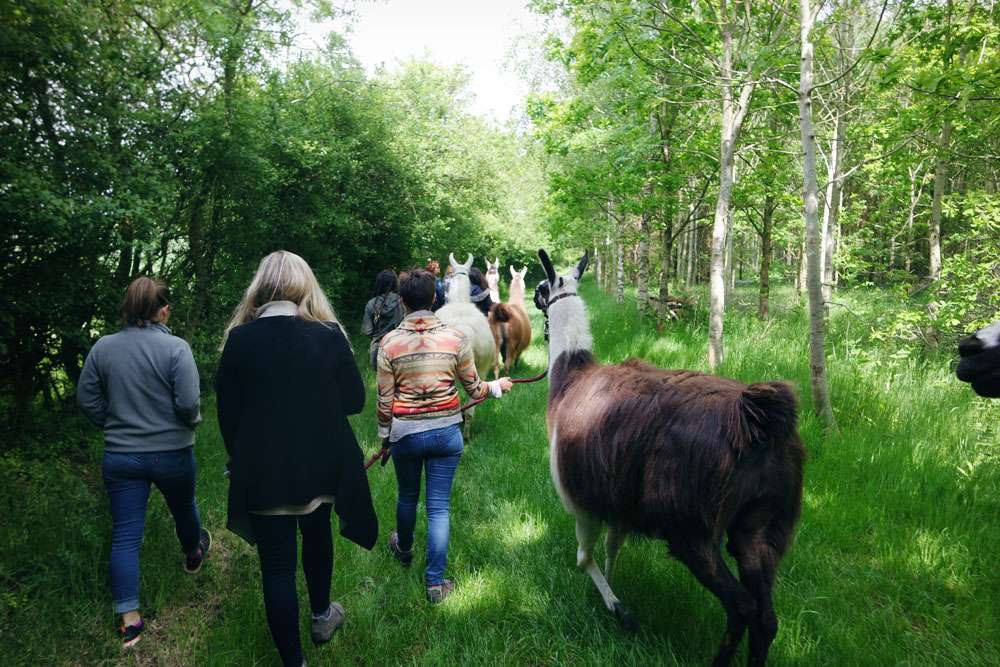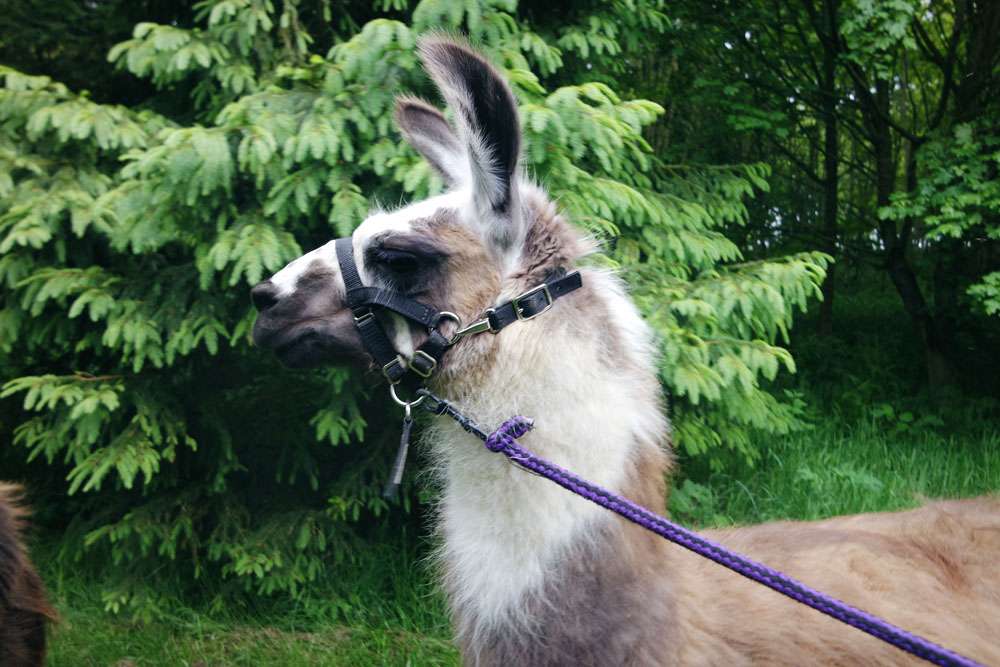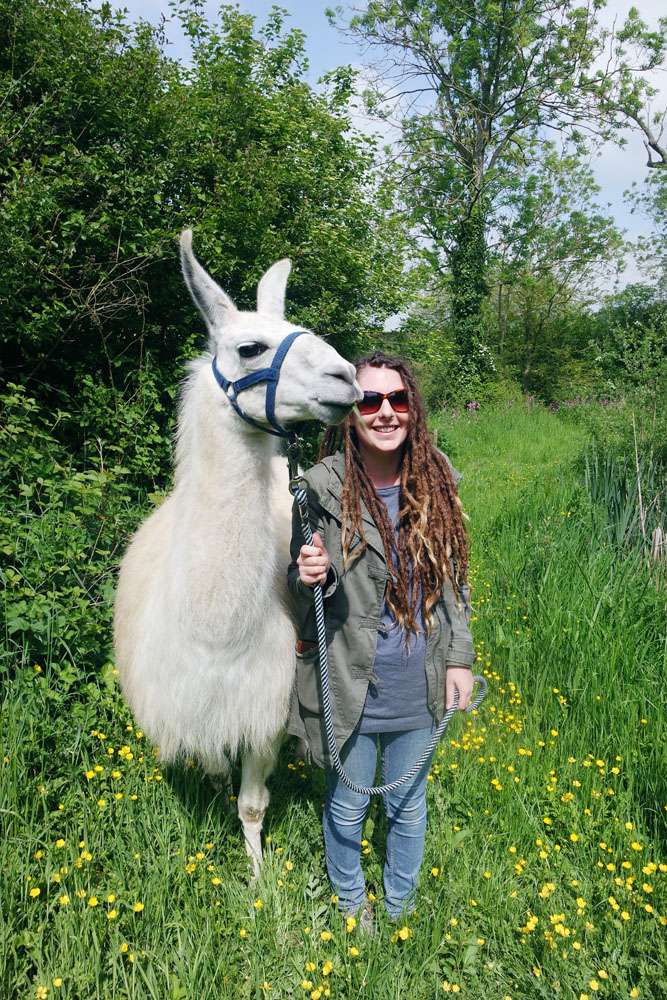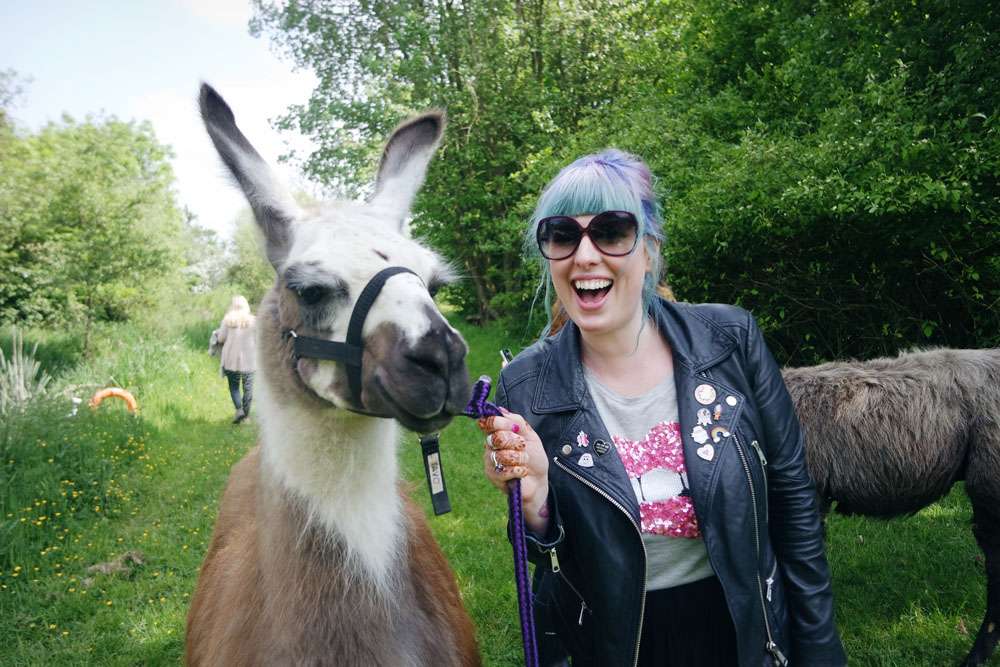 Rachel loves animals, so we wanted to do something involving sloths… or kittens… or llamas (all her favourites!) Luckily we found Catanger Llamas which was just 30 minutes drive from the house. So the next morning, nursing epic hangovers, we bundled into our cars to go trekking with them!
The walk was about an hour long, and we were in pairs so we each got to walk with the llama for half the time. My llama, Tavo, was such a babe. He was the baby of the group, only two years old, and he was very well behaved and sweet! We were told all about the history of working llamas (both here and in South America) and afterwards we got to go and meet the babies! We sat in a field and they all came and hung out with us. Needless to say we did NOT want to leave.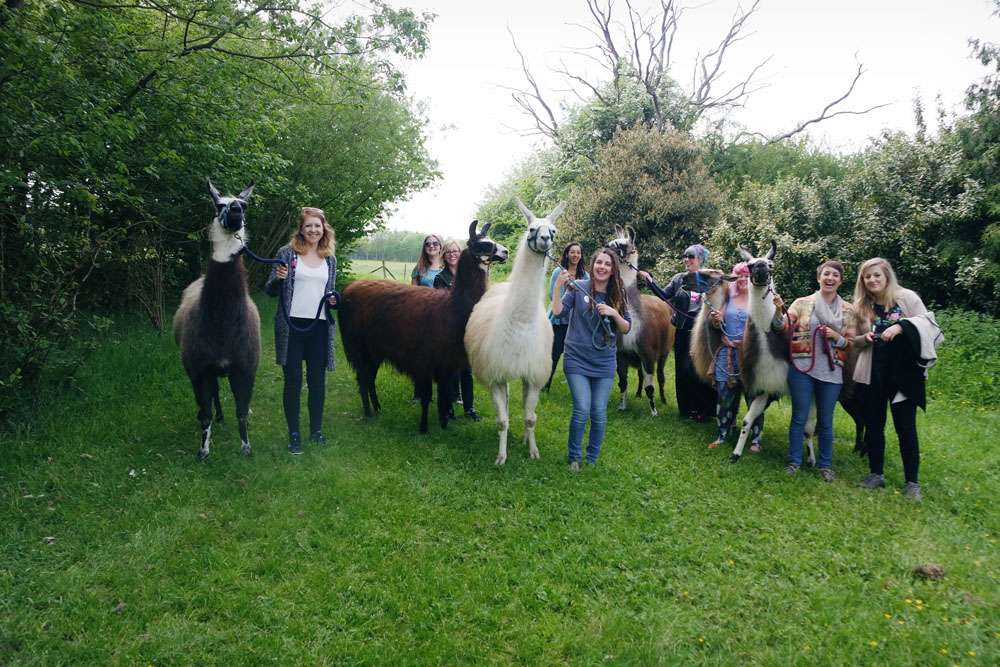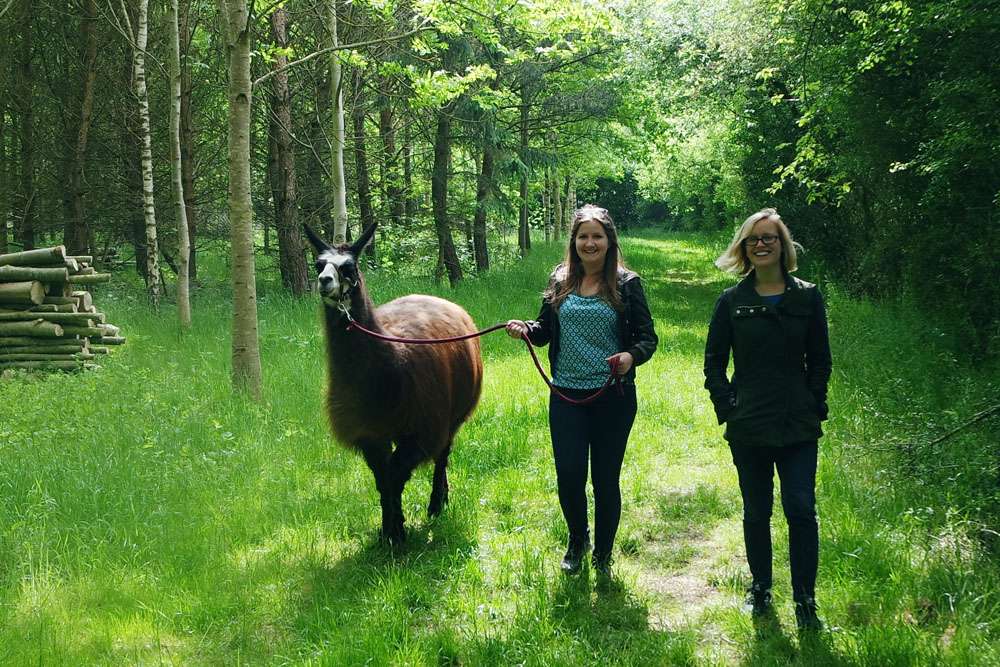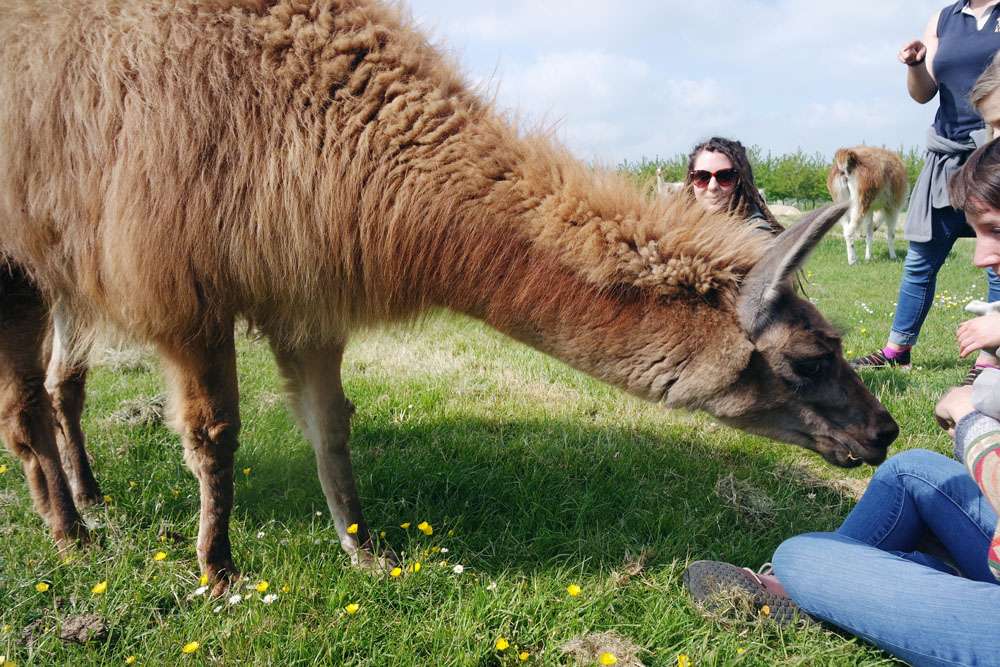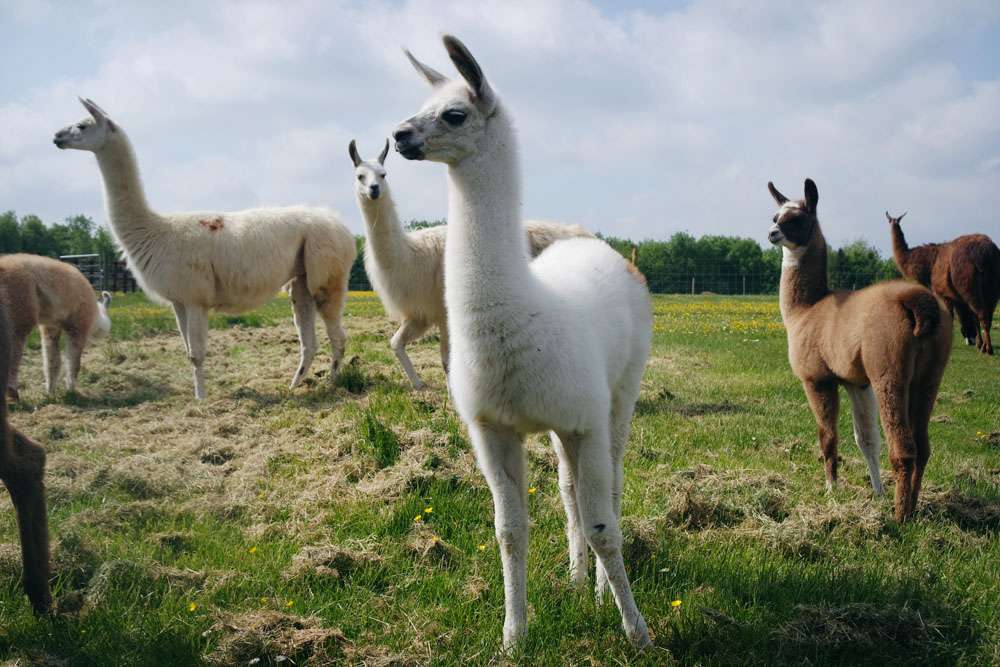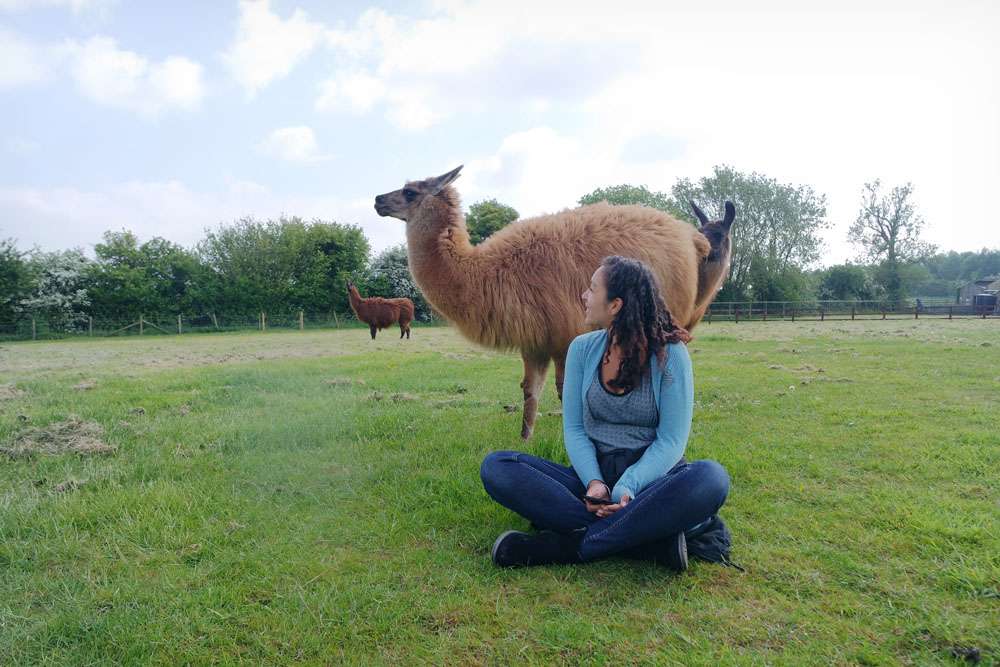 The cost was £25 per person and I'd go again in a heartbeat. I actually want a llama or two for my garden now please. They really were the sweetest creatures ever.
Cooking together
One of the other hens wanted to do a sushi making workshop one night, which I'll admit, I was a bit sceptical about at first. I was sure that by that point we'd all be drunk and just want to make something quick and easy to eat. But I stand corrected, it was so funny! The fact that everyone's sushi looked a bit shit was all part of the fun too.
Cocktail making
What's a hen do without cocktails?! My friends at Funkin sent over some of their delicious pre-made cocktail mixers, all we had to do was add the booze. They make getting your drink on really easy! Our favourites were the Margarita, Bramble and Bellini mixes. They'd also be great for your wedding if you're having a DIY cocktail bar or a 'Pimp Your Prosecco' stand. Yum!
Oh Squirrel also sent us these fun (tack-free) custom flags, straws and badges. They even do really cute sashes if you do want one but want one that's a bit more unique than the range in Ann Summers.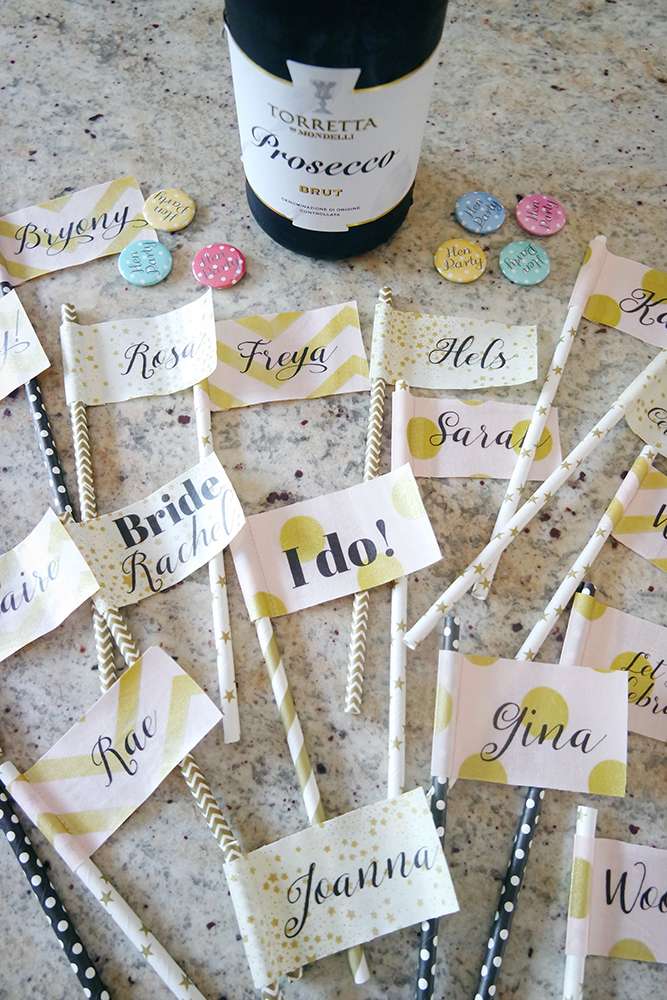 If you're organising an alternative hen do, here are my top tips…
1. Set a budget
One of the hardest things about organising the hen was making sure it was affordable for everyone. In the end I think ours cost around £250 per person (for food and accommodation for two nights). However I paid for the Henna and Crown and Glory as a gift for everyone. It can be really hard to stick to a budget, but remember, it's more important that everyone the bride wants to be there can be, rather than doing something really fancy and impressive. We also had two girls that only came for day two, so they were able to pay less. There can be a lot of pressure around hen dos these days, but it's important to realise that you do not need to go for a week in Vegas to have a great time!
2. Start a Facebook or WhatsApp group
If you're keeping the hen a surprise from the bride, start a Facebook or WhatsApp group with everyone else in it to keep the communication going during the planning. Yes, it can take over your life for a while (and you'll probably have more messages than you've ever had in the run up), but it should mean that everyone is in the loop about what's going on at all times.
3. Check dietary requirements early
It's obvious really, but if you're cooking for yourselves, make sure you check if anyone has any food allergies or dietary requirements so you can plan accordingly! Cooking for ourselves made things way cheaper than getting takeaways or going out. We made things that were easy to make in big batches such as paella and a BBQ!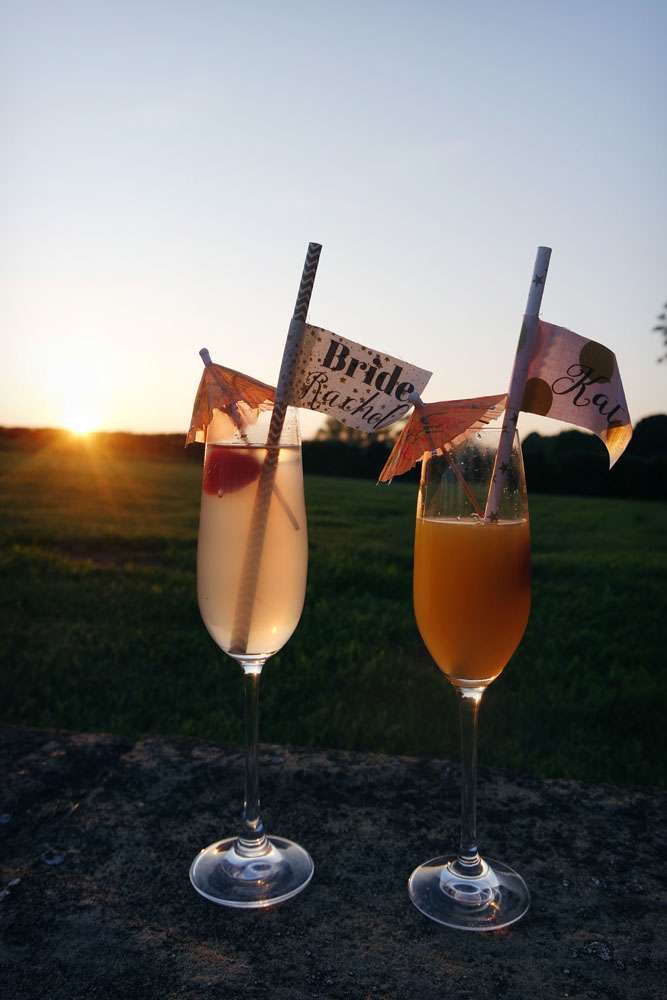 4. Have an itinerary
Again, it sounds obvious, but if you have lots of things you want to do, schedule them at specific times and make sure everyone knows the itinerary. Don't forget to include extra time to recover from hangovers, tidy up, hang out in the hot tub (if you have one!) and get from A to B!
5. Get everyone involved
At Rachel's hen do everyone (apart from the bride of course) was in charge of at least one thing, whether that be going food shopping, cooking a meal, washing up or making games. It meant that the whole weekend wasn't on one person's shoulders and that everyone felt invested in making it a really great event.
I have to say, this weekend was probably the best hen do I've ever been too. Not just because it was my baby sister's, but because everyone really made the effort to make it a fun weekend. If you're planning your (or your friend's) hen do right now I hope you have the best time ever… with our without penis straws.