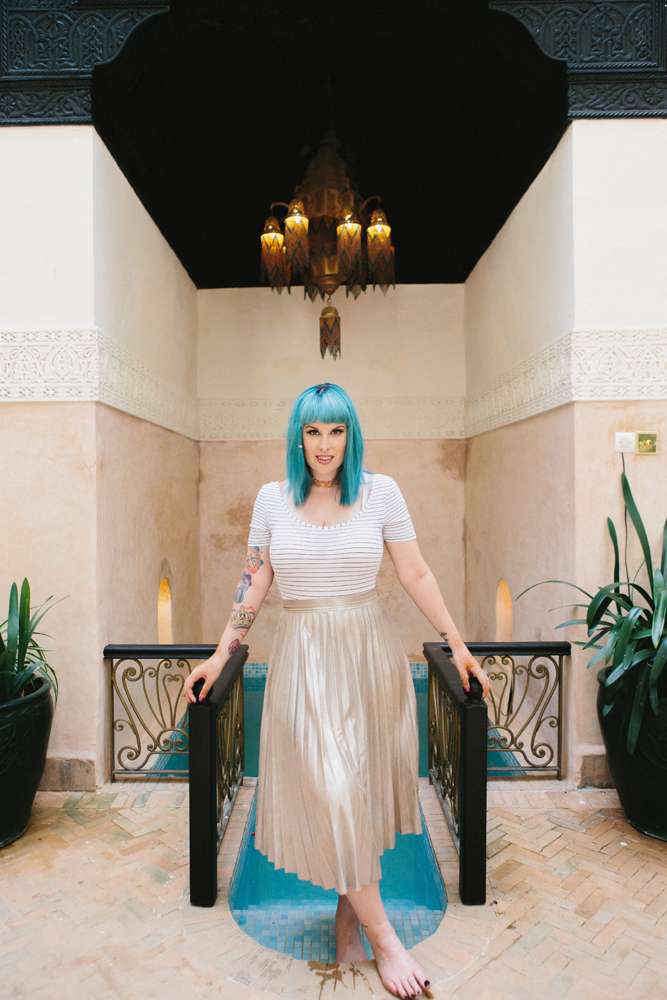 If you've been following me for a while then you'll probably already know that Marrakech is one of my favourite cities. The colour, the people, culture, the shopping… it's just heaven. The medina is crazy busy and, at times, a little overwhelming, but there is also much more to do here than just shop. There are beautiful, colourful gardens all over the city, rooftop terraces with spectacular views and hammams to get the scrub down of your life in! You will come home with a suitcase full of spices and colourful homewares, hands covered in henna and hearts full with all the joy of Morocco!
Yes, the culture is very different to the UK and it can be slightly unnerving on your first visit, but if you throw yourself into it wholeheartedly, I know you'll fall in love with it too. And with flights from the UK costing as little as £100 and the flight time less than 3 hours, it's the perfect honeymoon spot for Rock n Roll brides.
In fact, I love Marrakech so much I've been four times in as many years, and yes, I do plan to go back later this year too. You can't keep me away!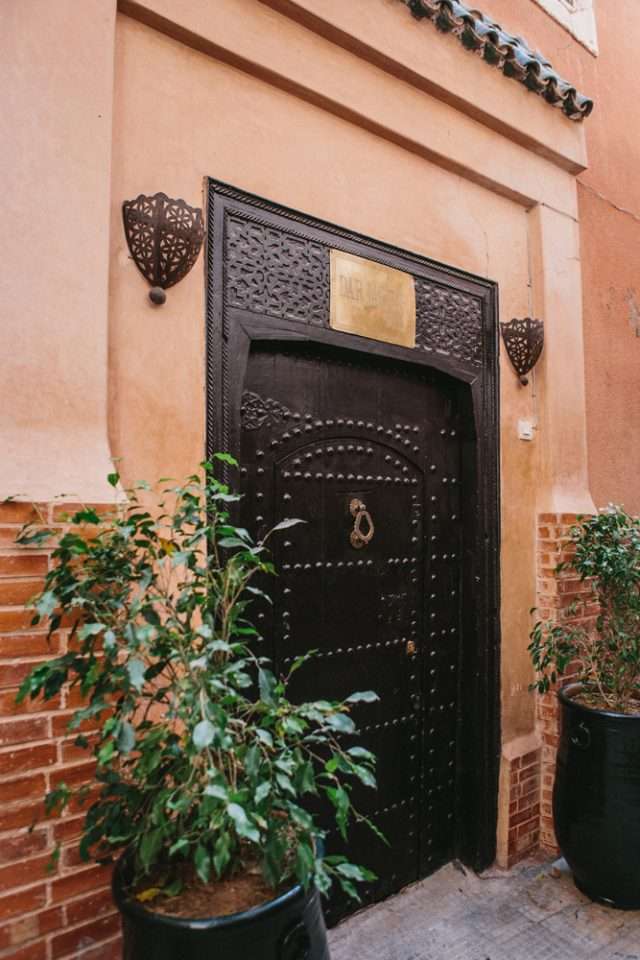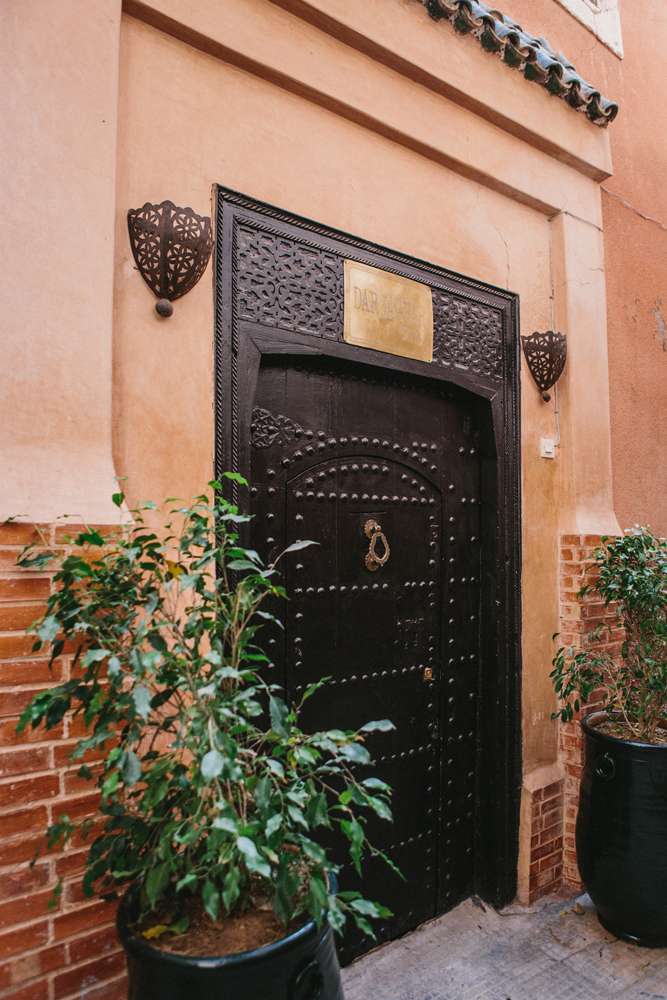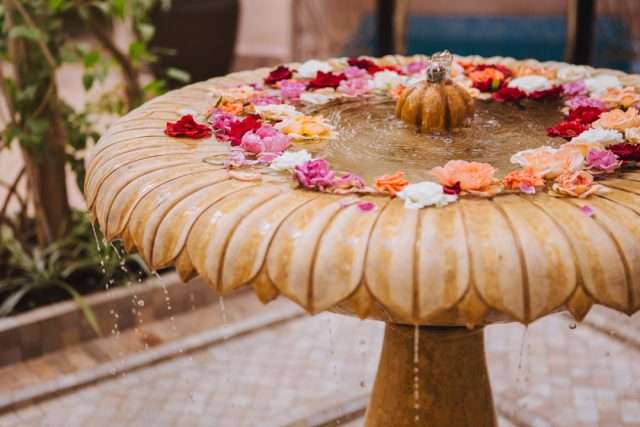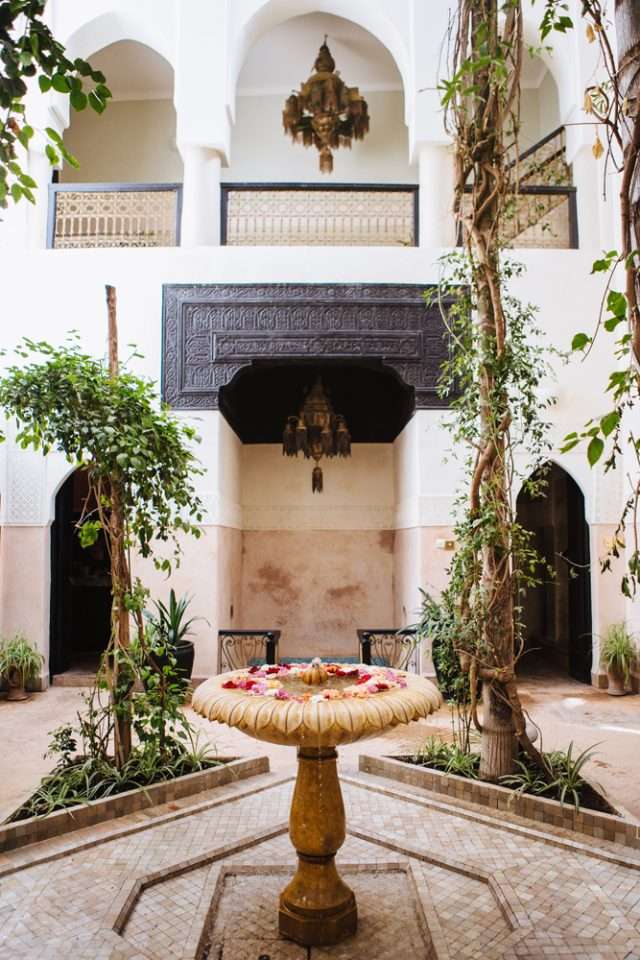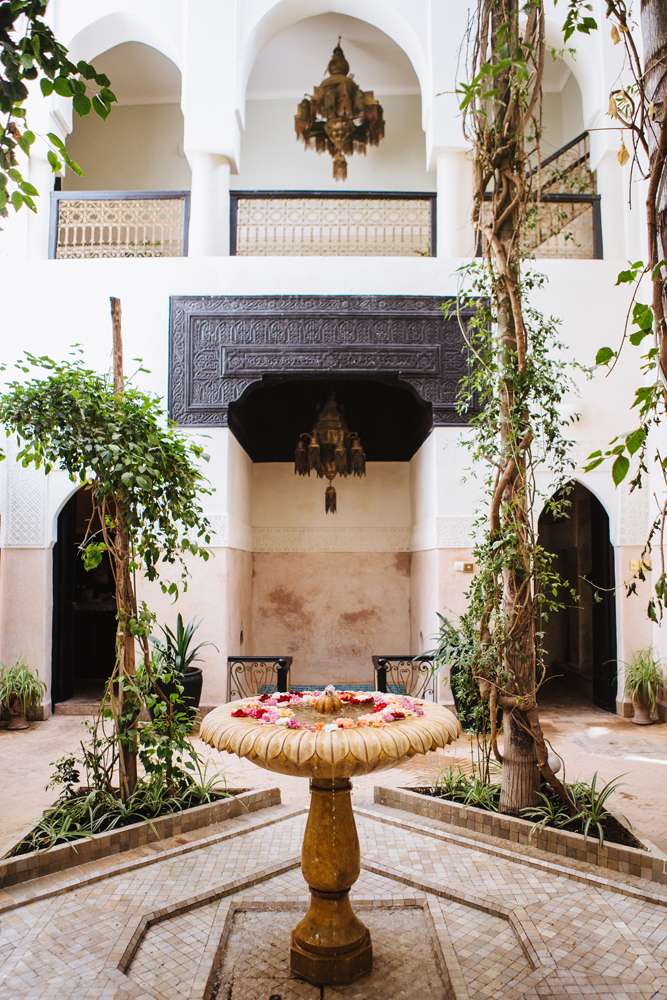 On two of my four trips I've stayed at Dar Jaguar, owned by British designer Lucia Silver, and it's fast become one of my highlights of each visit. The riad is decorated in Lucia's eclectic style and includes a leopard print entrance-way, four poster beds and enormous locally-made chandeliers. Each room has its own theme and the honeymoon suite, The State of Grace, features ebony walls, hand-carved details, a romantic balcony overlooking the courtyard, an open fireplace and a golden bathtub!
There's a bubbling fountain in the middle of the courtyard which has multi-coloured rose petals floating in it 24/7. And the plunge pool, complete with yet another chandelier hanging above it, is the perfect spot for cooling down after a long day wandering in the medina or riding camels!
The staff, Fatiha, Khalid and Fatima, are also some of the kindest, loveliest people I've ever met. Nothing is too much trouble (Khalid actually once helped us try to order a pizza when it was all we wanted to eat and Fatiha helped me RUSH through the medina when I was late for my flight home!!) Plus the food they make is some of the most delicious I've ever eaten.