Today I wanted to do something I have't done for many years, to introduce you to a quirky new wedding supplier, but in the form of an interview. It was really fun to revisit this format of blogging and to pretend like I was a legit interviewer for a moment there!
Be sure to read to the end of the article too to find out how you can win the headband featured above in your choice of colours.
We all know I am obsessed with headwear, the crazier and more colourful the better, so I think it'll come as no surprise that today I'm chatting to someone who makes gorgeous things to wear! Introducing Jess of the fabulously named Fat Pom Poms…
Can you introduce yourself to the Rock n Roll Bride readers. Who are you and what do you do?
Hello! My name is Jess and I own an accessories and decoration business called Fat Pom Poms. As the name suggests, it centres around the amazing world of pom poms! We make headbands, garlands, necklaces, earrings, wreaths… the list keeps growing!
Tell us a little about the process of working with you? How does it work and do you take on specific briefs/ commissions?
I mostly sell through Etsy and love working with each customer to find exactly the style they want. I welcome anything that paints a picture in my head – whether that be pictures, weird and wonderful descriptions or a theme! I also list previously made items on there which can all be remade with the same colours or customised to specific requirements!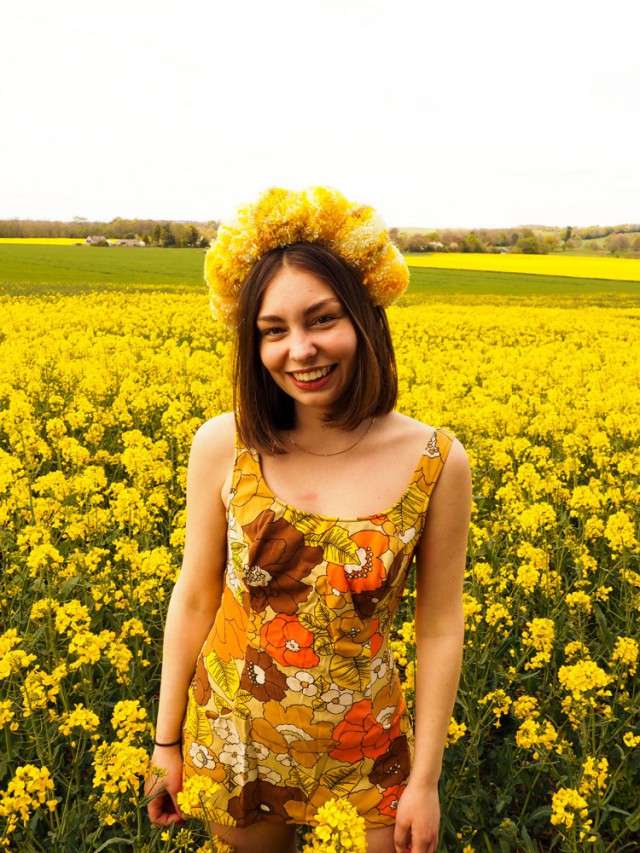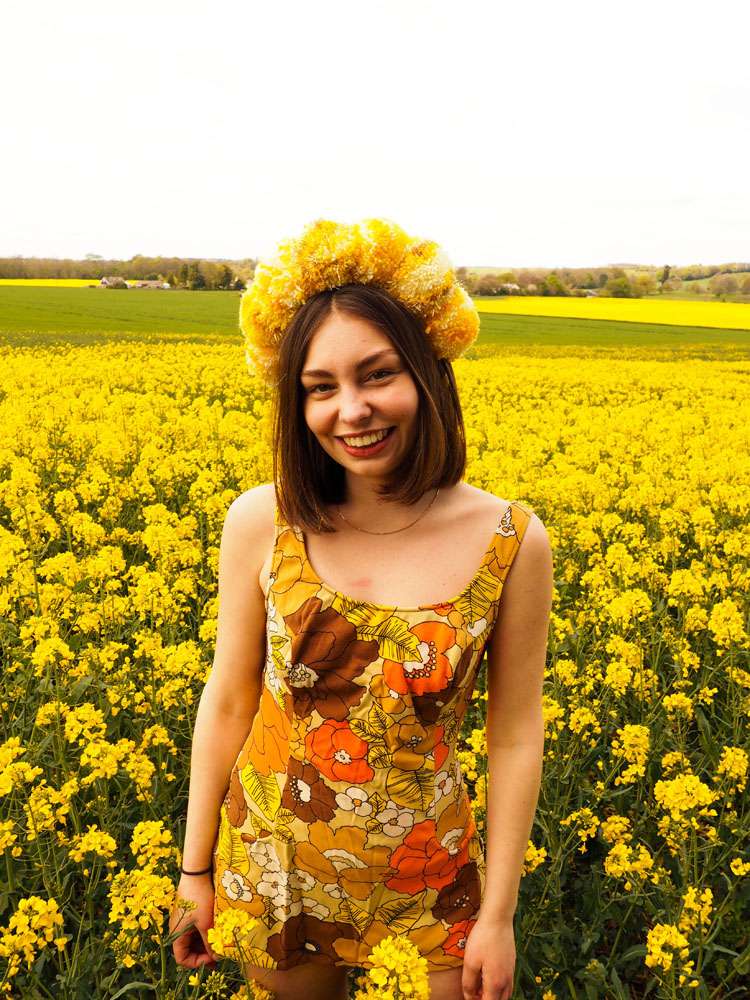 What's your favourite thing about running your own businesses and what are the biggest challenges?
My favourite thing about running my own business is that I have 24 hours a day to be creative and choose when I work and how long I work for. If I was stuck to a 9-5 schedule I think I would only get about 3 hours of work done a day! I definitely work better after lunchtime when my mind has been cleared of the day's tasks such as going to the post office and putting my washing in! However this can also be my downfall as come 5 'o clock most friends have finished work for the day. Luckily I'm quite happy sitting inside making pom poms!
I also find one of my biggest challenges is keeping up with the business side of things. All I've ever wanted to do is create things for people to enjoy, so the serious side is not really my forte! I'm getting there though…. I think!
What are you most proud of in relation to your business?
I am most proud of how much I have improved from the first couple of headbands I made! I look back now and cringe, but at the time I was very happy with what I had achieved and now two years later I am amazed that I have stuck to this and made a business by myself, self taught and mostly from my bedroom!