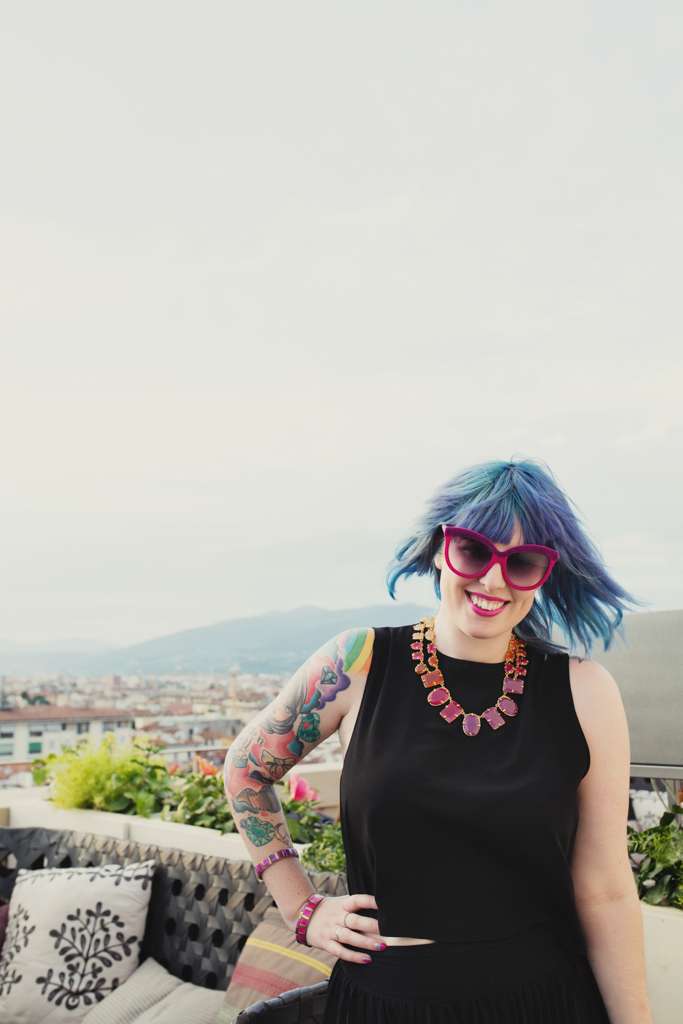 That old cliché that beauty comes from within isn't just referring to your sparkling personality. If you want to look great on the outside, then you really do have to focus on what's going on inside your body too. You can't expect to have amazing glowing skin, flowing healthy locks and a twinkle in your eye if you're drinking booze like its going out of fashion and eating junk food all day. If only life wasn't so cruel!
I've recently stopped drinking alcohol at home, only indulging in a couple of glasses of my beloved wine if I'm having dinner out with friends or family. It was getting to a point where I was was suffering for it. Not through monster hangovers but I was feeling sluggish and depressed (alcohol is a depressant after all!) and my skin was dehydrated and tired-looking too. Lovely.
So I decided to do something about it and that didn't mean just cutting down on the vino, I also wanted to up my supplement intake and start taking better care of my insides.
I've been using Xtend Life products for years. Ever since a friend recommended their Omega 3 / DHA Fish Oil to sort out my bleach damaged hair I have been hooked! They literally transformed my locks in six months or so. I'm one of those people who's pretty critical about the claims of supplements and the like, but after trying them for myself I can hand-on-my-heart say that they are complete magic! The purity of the oil in Xtend Life products is significantly better than a lot of other omega 3 items on the market and there's no nasties like mercury in the water which the fish are bred in.
So, on my new health kick, I recently branched out on the Xtend Life products I was using. I decided to try the Kiwi-Klenz supplement to give my body, specifically my gut, a good old detox. It's seriously good for your skin as most skin problems actually start in the gut apparently! To compliment this I also gave the Zupafood for Skin and the Age Defying Cleansing Mask a bash at the same time.
After taking everything for a few of months, coupled with my decreased alcohol intake, I have to say I feel FANTASTIC and my skin looks so much more radiant. My make up is going on better, my skin feels smooth and subtle and I've noticed I have more energy throughout the day.
WIN A PRIZE PACK FROM XTEND LIFE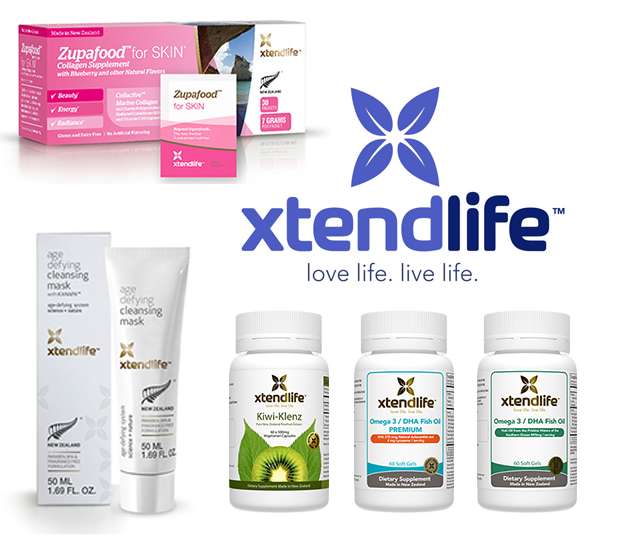 Today, in partnership with Xtend Life, I want to give one of you the chance to try all these wonder products too! We've put together a prize pack worth over $150 (NZ) for one lucky babe to win. The prize pack includes:
Omega-3 Premium Fish Oil
Omega 3 / DHA Fish Oil
Zupafood for Skin
Age Defying Cleansing Mask
Kiwi-Klenz
To enter all you have to to is comment on this blog post and let me know which product from Xtend Life you'd most like to try and why. You have one week, until midnight (GMT) on Wednesday 23rd September to do so. Contest is open to all readers (prizes can be shipped worldwide).
A change in lifestyle can feel very daunting before you start, but it really doesn't have to be. Just making a small change (like cutting out that one thing you know you indulge in too often!) can make you feel a whole lot better and start to look at how you look after your body differently.
Here's to looking after ourselves and giving our bodies the love and attention they deserve!
THIS CONTEST IS NOW CLOSED
Ts & Cs
♥ One Rock n Roll Bride reader will win a prize pack from Xtend Life.
♥ Closing date for entries is 23/09/2015. The winner will be chosen by randomly and will be notified by email within a week of the closing date. Rock n Roll Bride/ Xtend Life will not amend contact information provided.
♥ Contest open to all Rock n Roll Bride readers over the age of 18. Customs charges may be incurred for international deliveries which must be covered by the winner.
♥ Only 1 entry per IP address.
♥ If for any reason the advertised prizes are unavailable, Xtend Life reserves the right at their absolute discretion to substitute a similar prize of equivalent or greater value. None of the prizes may be exchanged or transferred and no cash alternative will be offered.
♥ By entering the draw, you hereby warrant that all information submitted by you is true, current and complete.
♥ Liability cannot be accepted for entries which are lost in transit or not received due to technical difficulties.
♥ Xtend Life's decision and any decision taken by the promoter is final and no correspondence will be entered into.
♥ No purchase necessary.