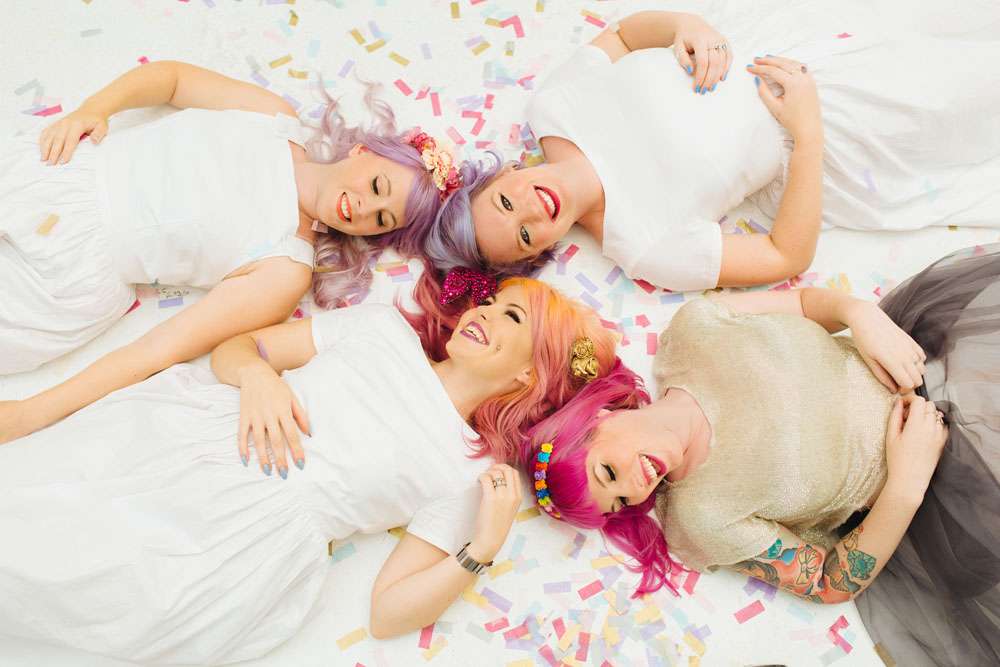 Over the past few weeks Sophie and I have been beavering away behind the scenes coming up with new ideas and designs for our next collaboration (you can see our past ones here and here!) We quickly realised that while we've now pretty much got the colourful bridal headpiece market covered, there is still something very much missing in weddingland: Quirky yet affordable veils.
Sophie has been sketching and scheming away (with me helpfully saying things like "More rainbow gems!" "Can we do ombre!?" and "The sparklier the better!") and the designs we've come up with are fun, colourful but totally wedding day appropriate. Tacky and cheap hen do headwear this is not!
Our next task is to organise the promotional shoot for the new products. "Hey, crazy idea", I said to Soph over cocktails one night, "how about if we hosted a contest to find real brides to be our models?"
Yes, that's right, we are looking for two gorgeous babes to be the face of this new collection! But this isn't just going to be a day of work, we've put together what we hope will be an awesomely fun experience for our winners.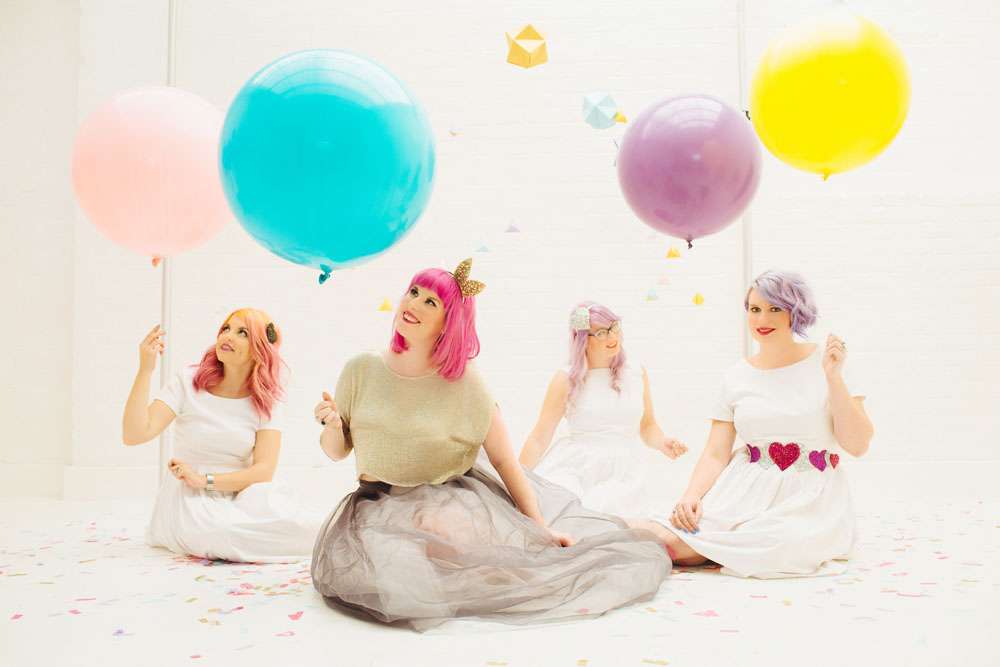 Our real bride models will get:
♥ To be a model for the new Rock n Roll Bride for Crown and Glory veil collection.
♥ To be photographed by the incredible Camera Hannah. You will also receive digital copies of your images afterwards.
♥ To have their hair and make up done by the amazing Elbie Van Eeden.
♥ To wear pretty designer wedding dresses and Irregular Choice shoes all day!
♥ To have dinner with the whole team afterwards courtesy of our stunning shoot location, Mamhead Estate.
♥ One night's accommodation (inc breakfast) at Mamhead Estate. We're all going to stay over, it's going to be like the best sleepover ever!
♥ A bundle of Crown and Glory goodies for you to take away.
Now what could be more fun than THAT!?
Now just to be clear, we are not looking for professional models here. If you have modelling experience by all means put that on your application but what we really want is two gorgeous real beauties (curves and all!) to represent us.
The shoot will be taking place on November 9th at the stunning Mamhead Estate in Exeter. We can cover up to £100 travel costs for each winner and everything throughout the shoot (food, post-shoot cocktails, giggles!) will also be included.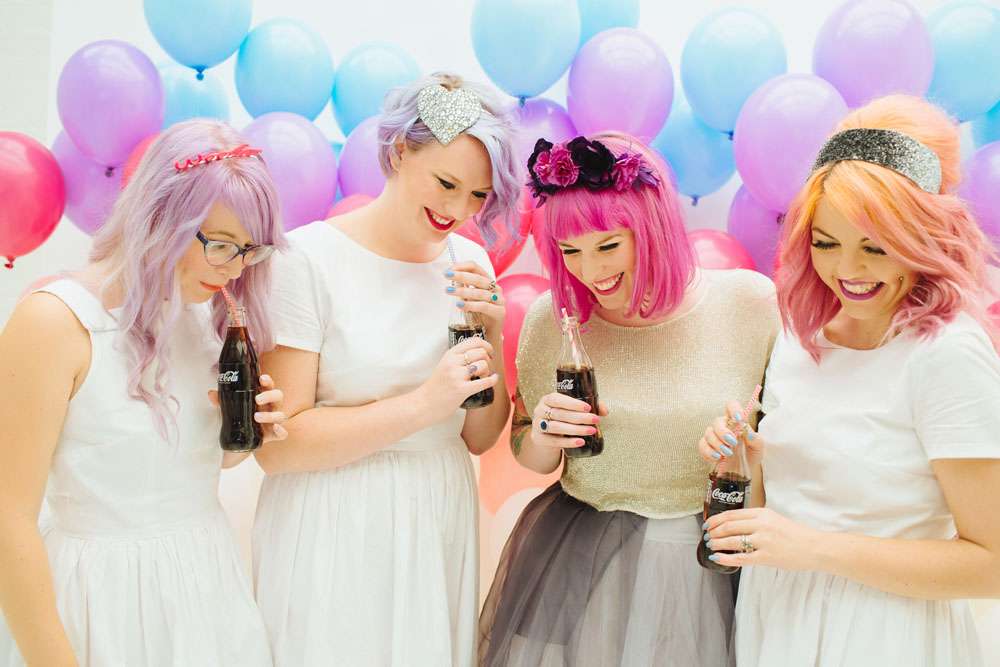 To enter
Applying couldn't be easier, all you need to do is email me, using the subject line "Pick me!" and let us know:
♥ Your name
♥ Your age
♥ A little bit about you. We'd also love to know why you think you'd be a great model for the collection. Feel free to get creative here too, you don't just have to write your entry. We'd love to see some videos, sketches, poems… anything that makes you stand out!
♥ Include at least two recent photos of yourself, one head shot and one full body.
♥ Finally, we need to know your dress size, shoe size, and your measurements (bust, waist, hips and height) please!
You have two weeks to enter, until Wednesday 9th September, and we may require our short-list to hop on a Skype chat with us before we choose our final winners. Its really important that we get on and actually like each other, we're going to be spending a whole day and night together after all!
Don't be nervous. Look, I'm no model but I've been photographed more times than can be considered healthy. I promise it's not scary, we're going to have a blast and I can't wait to read your application!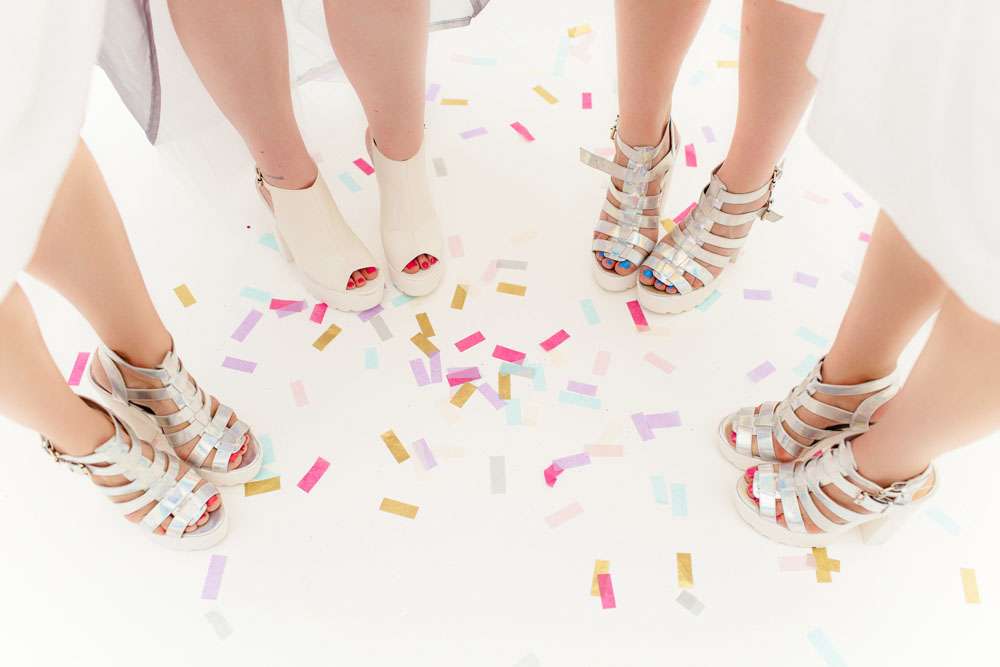 Ts & Cs
♥ Prize is for two readers to become the face of the new Rock n Roll Bride for Crown and Glory Veil Collection. Prize also includes digital files of the final photos, dinner, accommodation and a bundle of Crown and Glory goodies!
♥ Shoot will be taking place on November 9th 2015 at Mamhead Estate, Exeter. Prize includes travel costs up to £100, for which you must provide proof of purchase. Winners must be available for an 8am call time.
♥ Closing date for entries is midnight Wednesday 9th September. A short-list will be selected by Rock n Roll Bride/ Crown and Glory and may be required to Skype with us before we pick our final winners.
♥ Winners will be contacted by email. Rock n Roll Bride/ Crown and Glory will not amend contact information provided.
♥ Contest open to all Rock n Roll Bride readers over the age of 18.
♥ Only 1 entry per IP address.
♥ There will be no prize substitution if for any reason the shoot does not go ahead. None of the prizes may be exchanged or transferred and no cash alternative will be offered.
♥ By entering the draw, you hereby warrant that all information submitted by you is true, current and complete.
♥ Liability cannot be accepted for entries which are lost in transit or not received due to technical difficulties.
♥ Copyright of the images will remain the properly of Camera Hannah/ Rock n Roll Bride/ Crown and Glory. Images will be published on camerahannah.co.uk, rocknrollbride.com, crownandglory.co.uk and may be used in the press.
♥ Winners will be required to sign a non-disclosure agreement and a model release.
♥ Rock n Roll Bride/ Crown and Glory's decision and any decision taken by the promoter is final and no correspondence will be entered into.
♥ No purchase necessary.