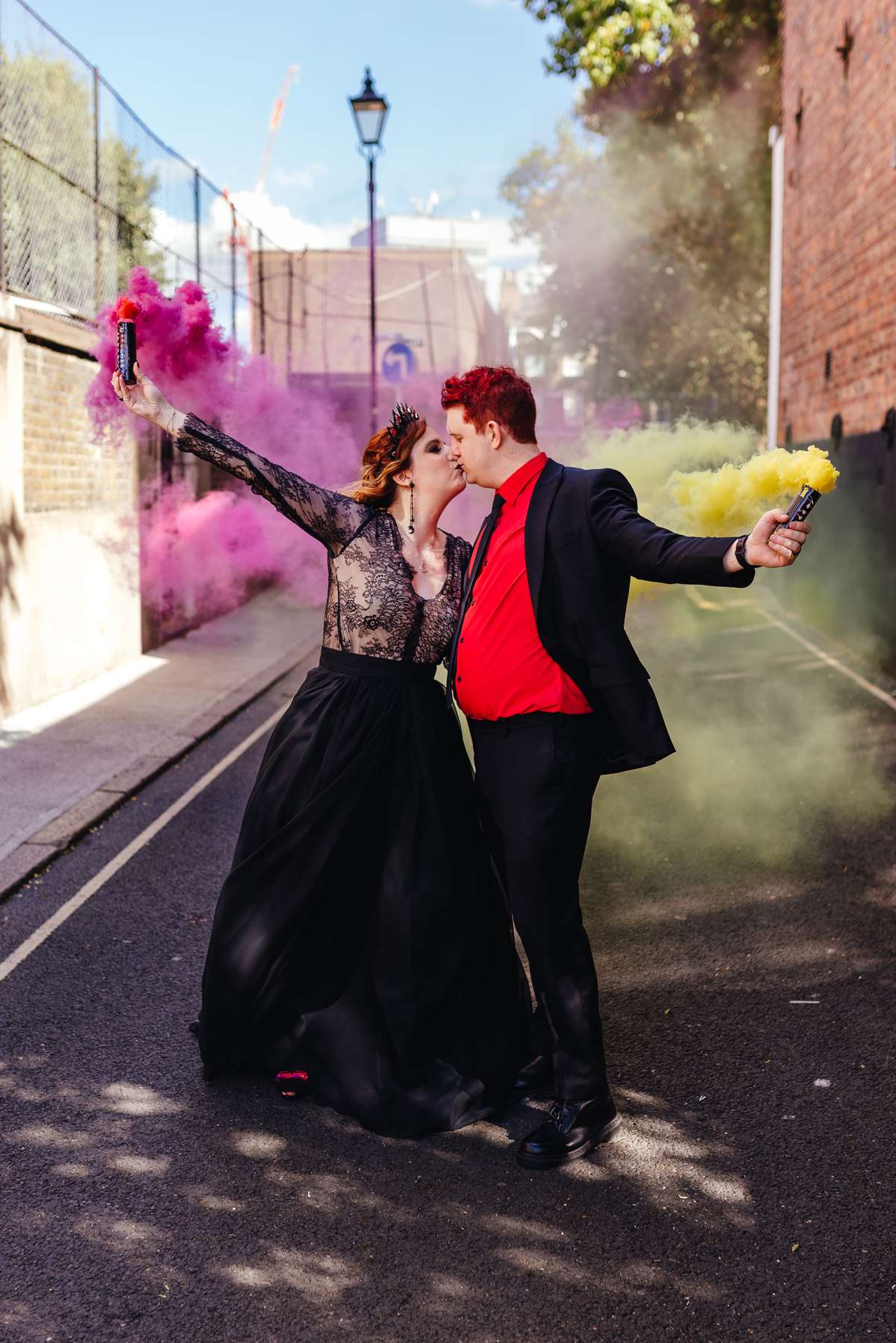 It was music that brought them together as Savanah met Chris at a rock club in London few weeks after she moved there from France. So, when they married in August 2022, they knew the wedding would include lots of great tunes. In fact, the couple put together the entire playlist for the day themselves.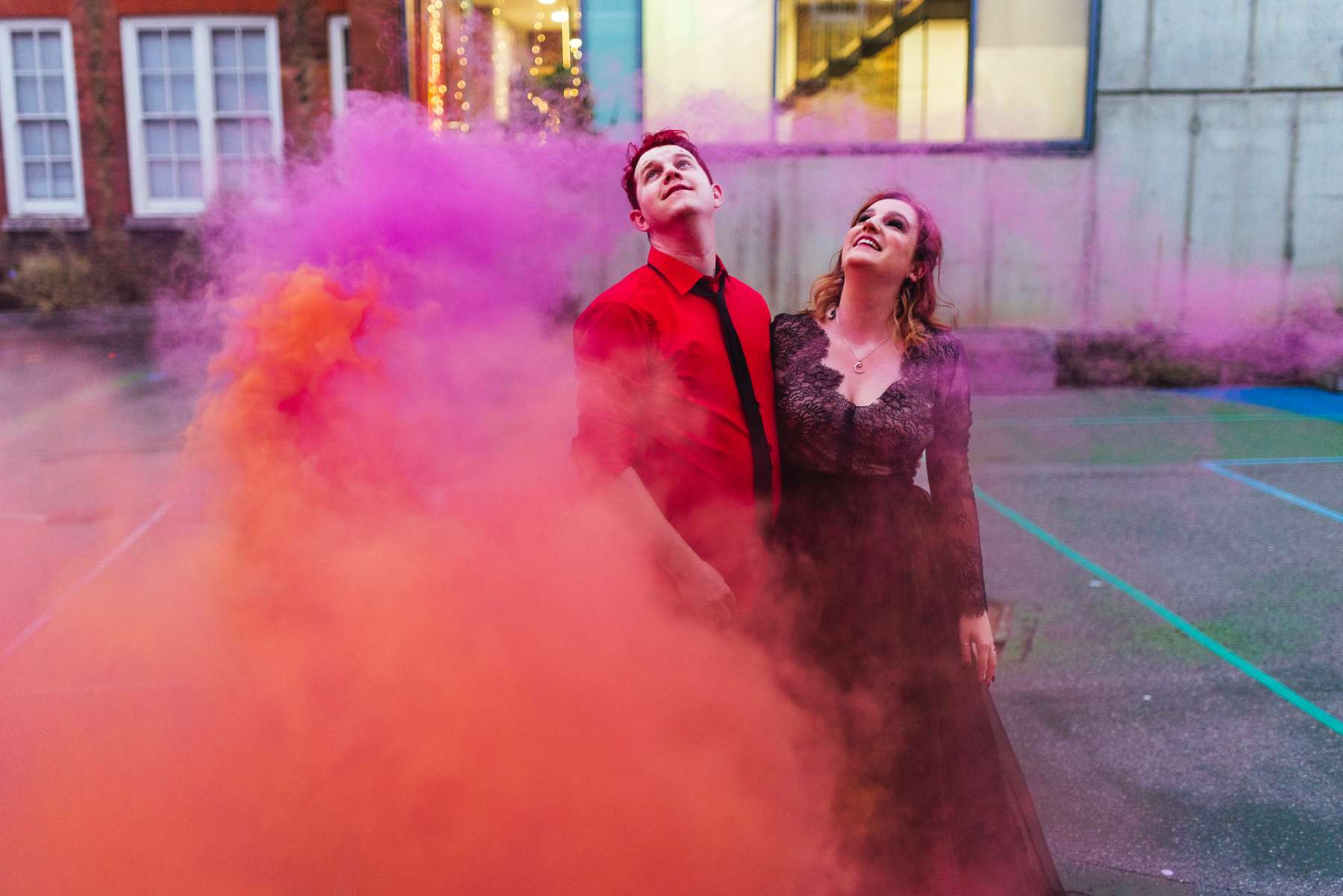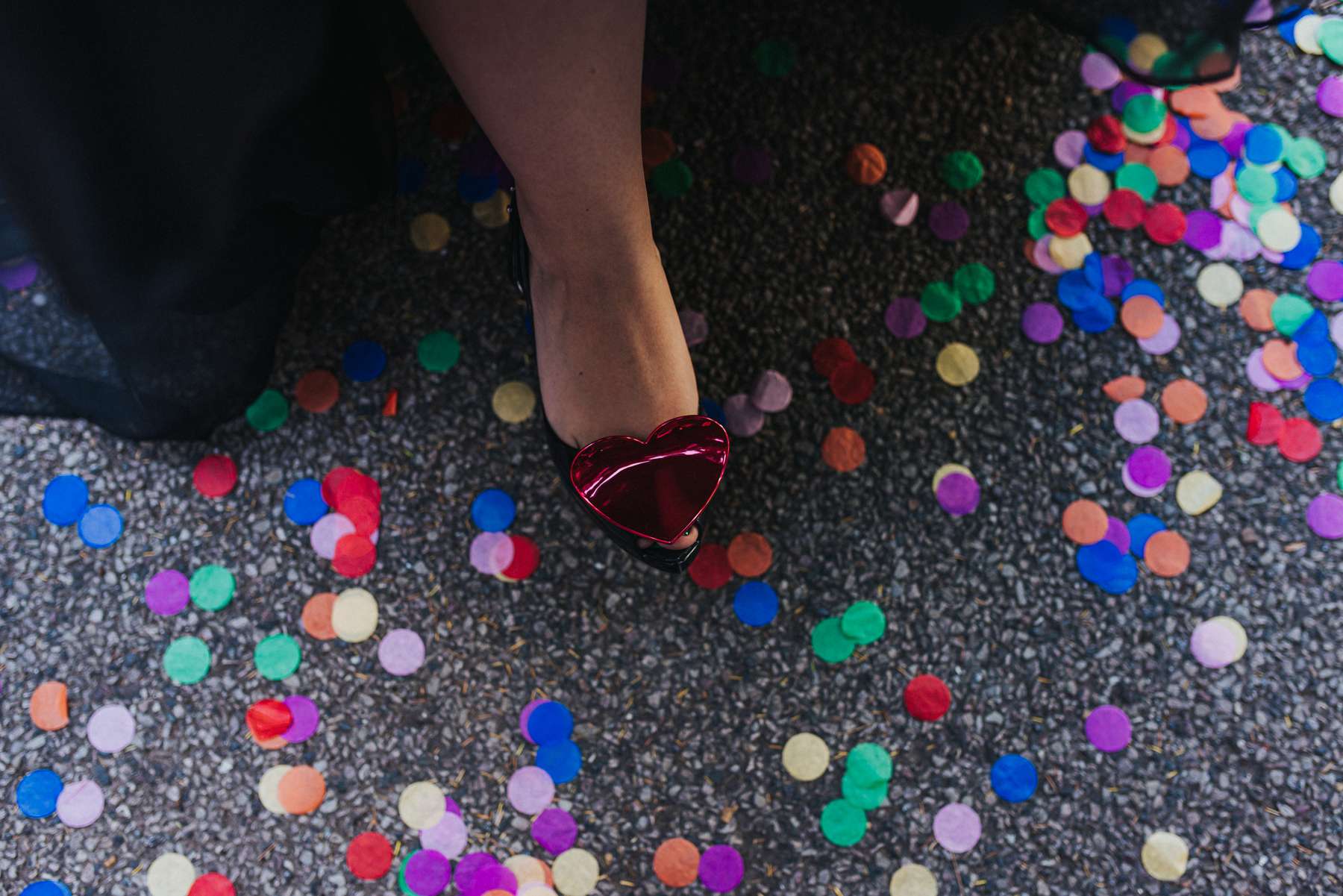 Savanah told us, "We ended up with a mix of 90s/2000s pop punk with some boybands and Disney pop sprinkled in. There was also a lot of black and red with some pops of rainbows (as a nod to my bisexuality) and video games. We feel like it's a pretty accurate representation of both of us and our relationship, which was the goal!"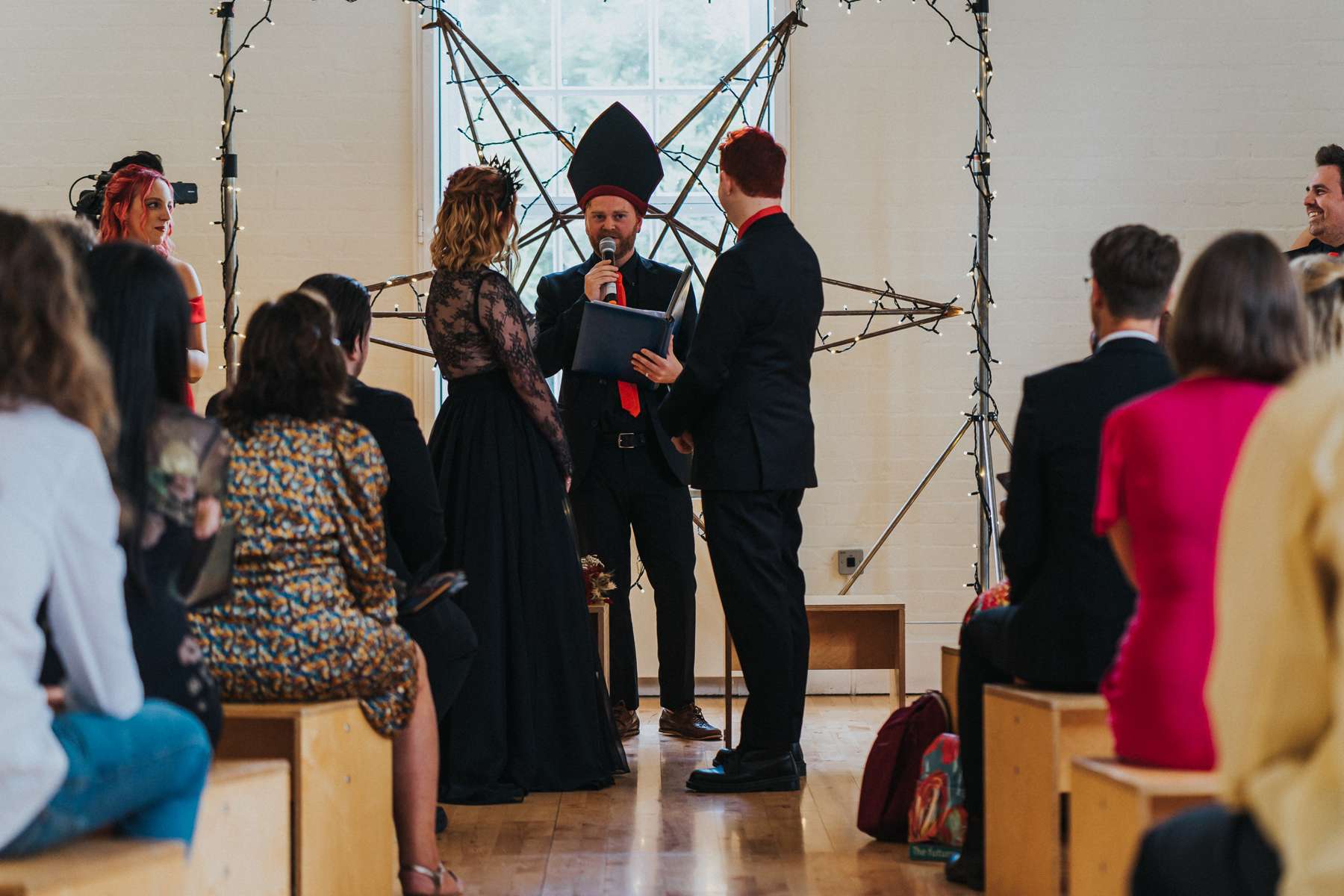 The ceremony was officiated by Chris' brother, who also performed an acoustic set during the reception. "He jokingly asked if he could wear a pope hat, but we took that and ran with it". she continued. "He did a great job and one of our favourite moments was when he quoted Joey from Friends and how it is a love based on giving and receiving (etc), everyone got the joke so it was a really fun moment!" The music choices were really important here too, with Chris walking in to The Taste Of Ink by The Used and the bride and bridesmaids coming down to Portals from The Avengers Endgame.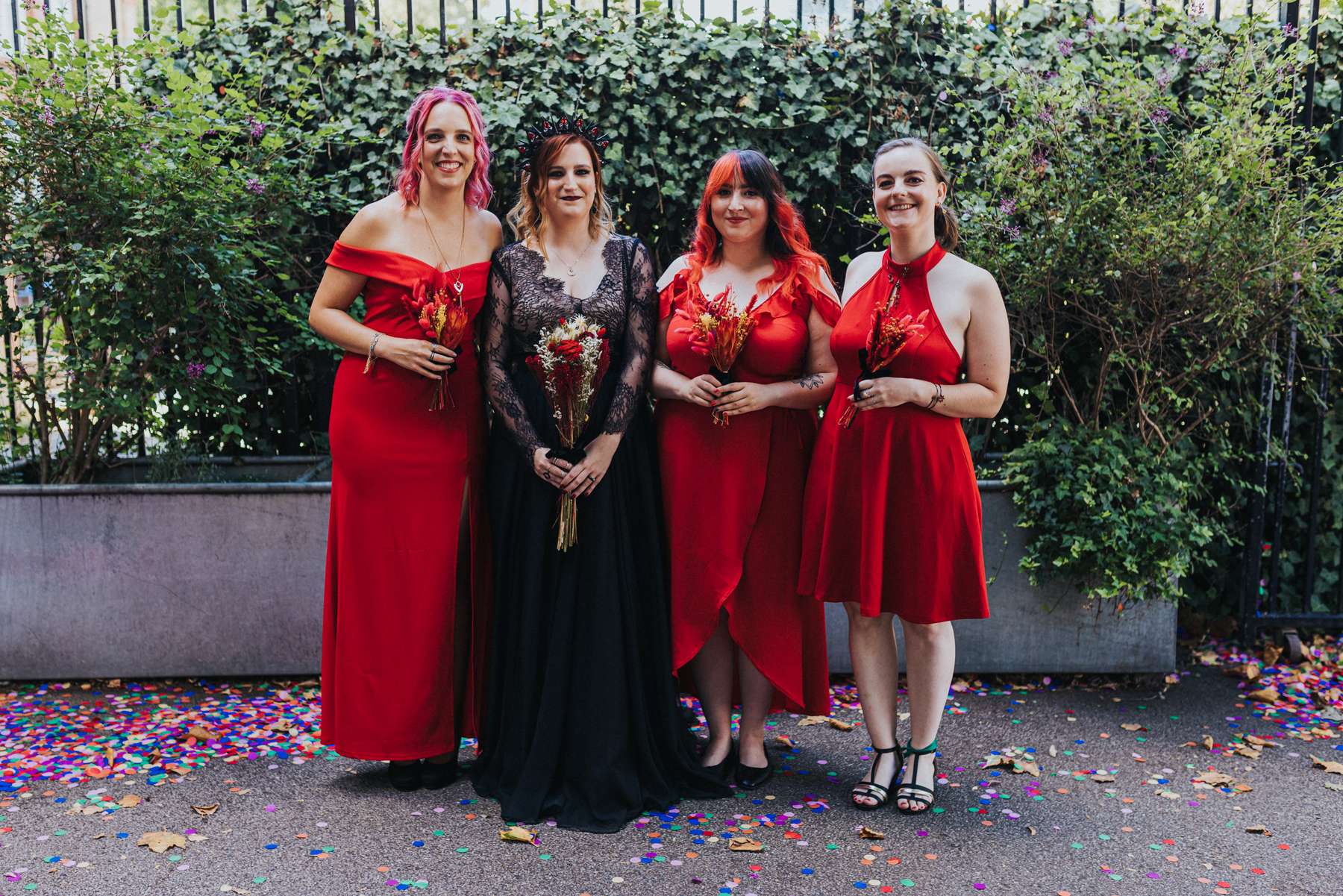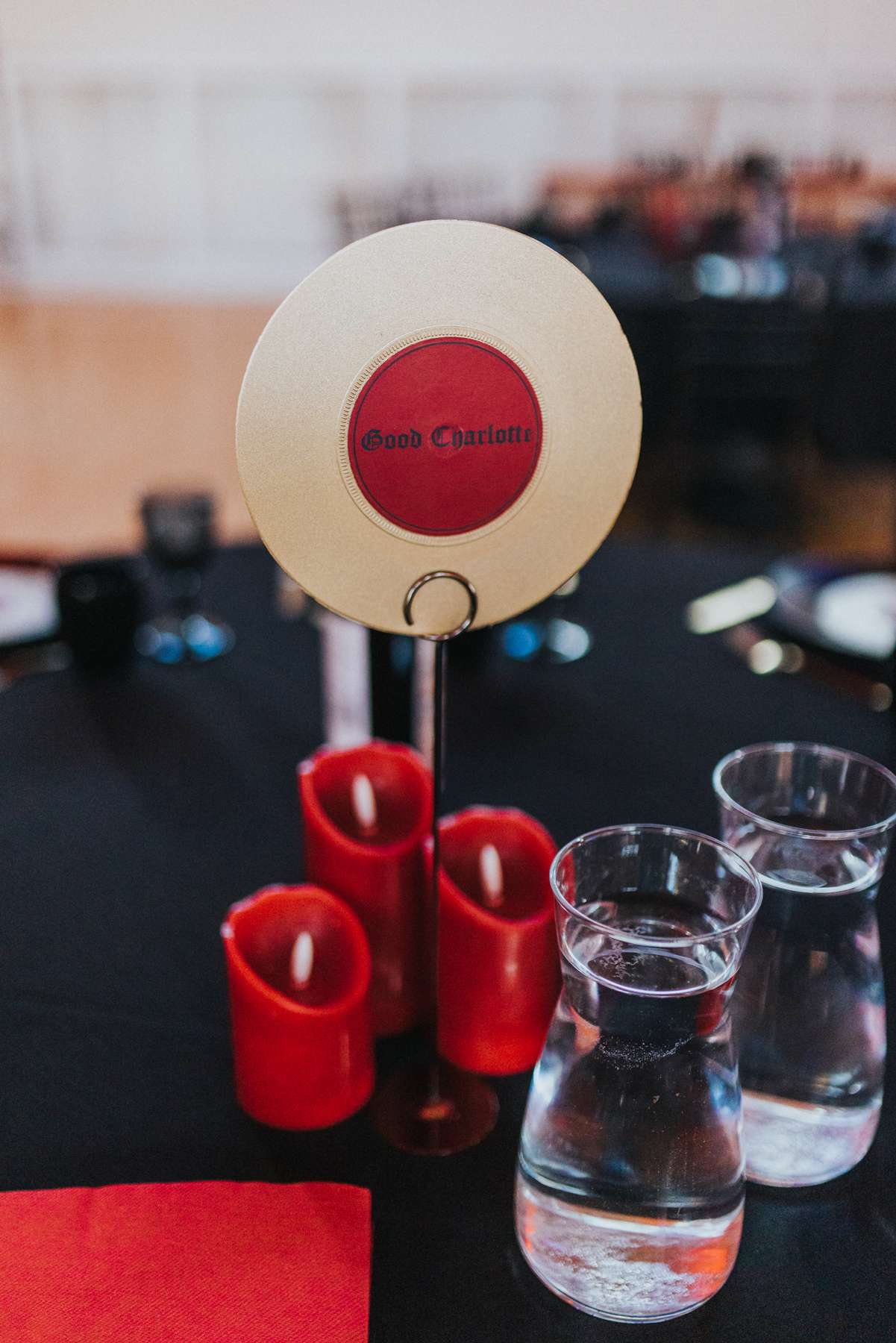 "I mentioned my bisexuality in my vows even though I had only told a few friends and my sister before, because I wanted the rest of our families to know but also couldn't think of a way to tell them that wouldn't be weird considering I was marrying a man. It was important to me to not let that part of myself be hidden just because of that, which is why I also wanted to include rainbows/ pride colours in the lighting. Plus it felt like coming out to wider family in wedding vows was a great idea as no one would want to make a scene during the ceremony! In the end, it surprised a few people but most of them never mentioned it again to us so I think it went well."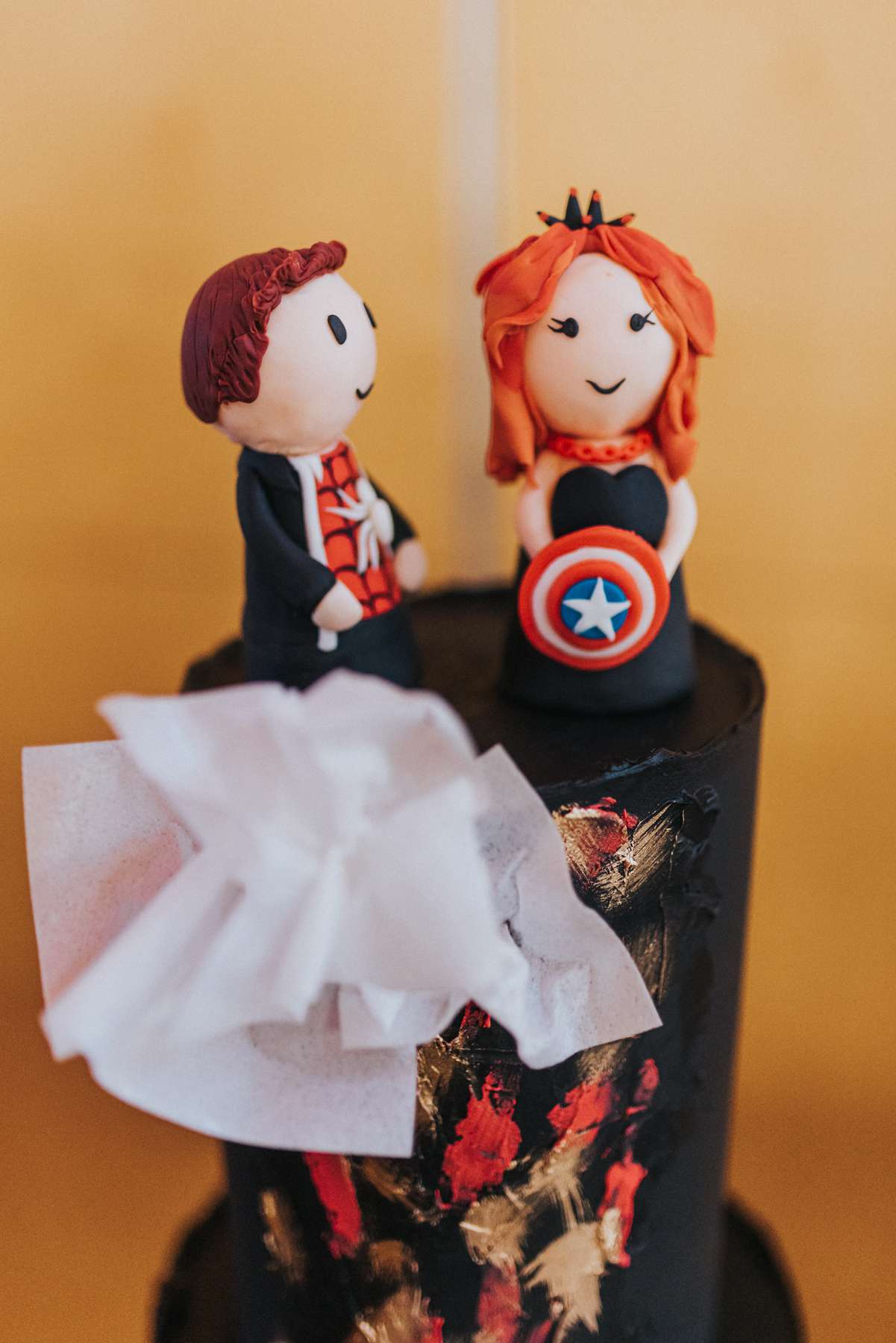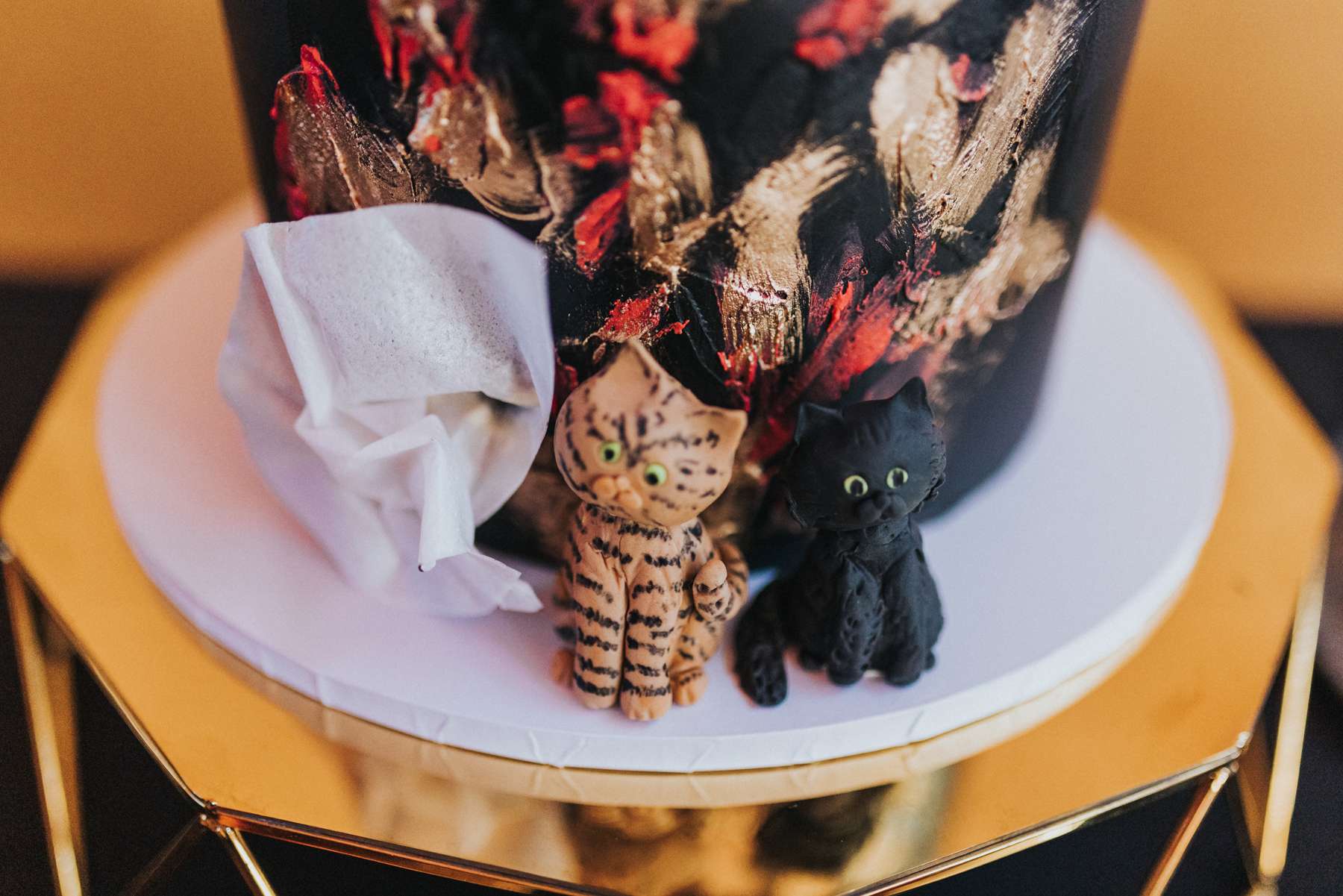 After the emotional ceremony, they headed outside for vegan garlic bread and red cocktails while the ceremony room was turned around into a video games room where guests could play Mario Kart and Rock Band during the evening. They also had a DIY photo booth and served pizza as their wedding breakfast.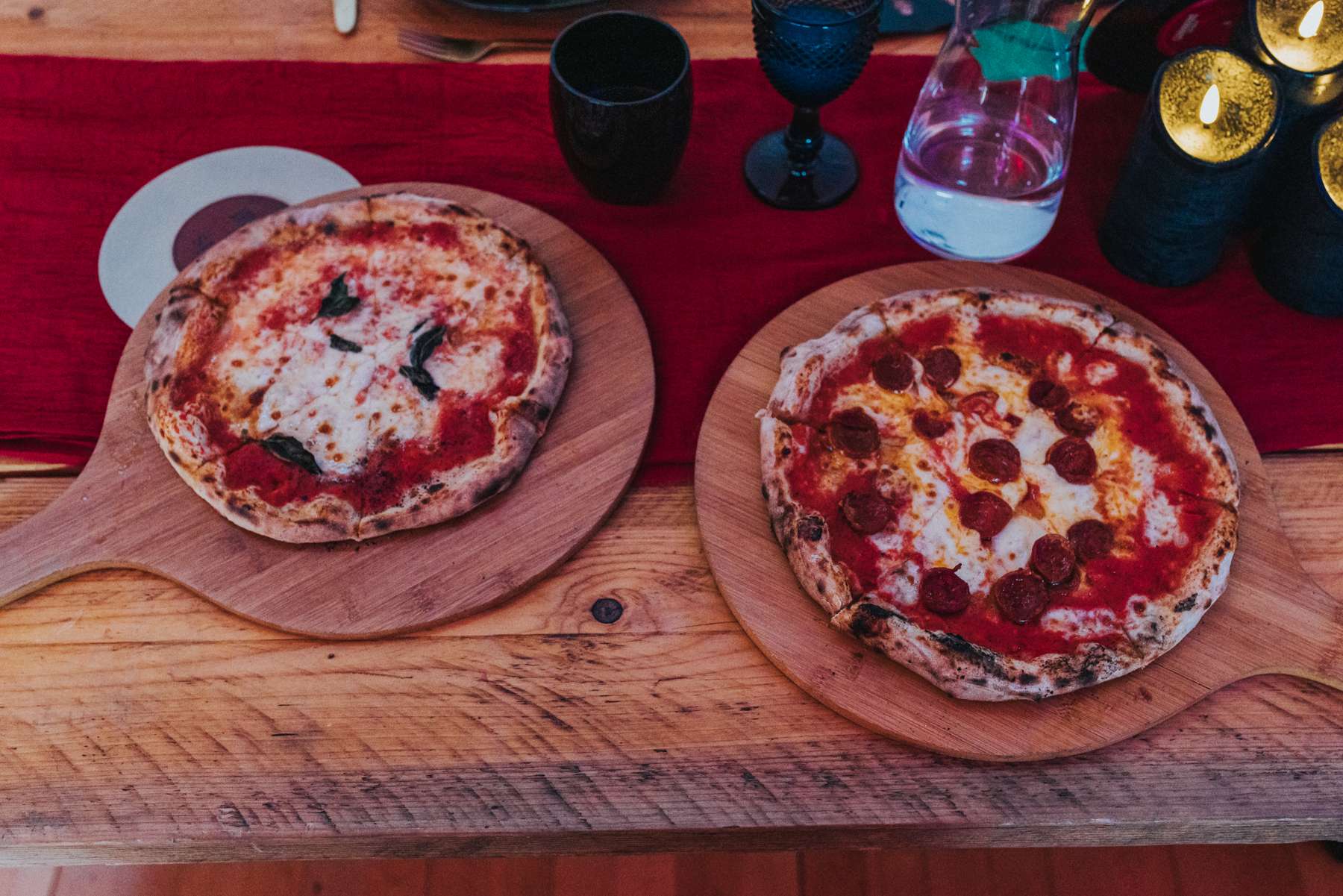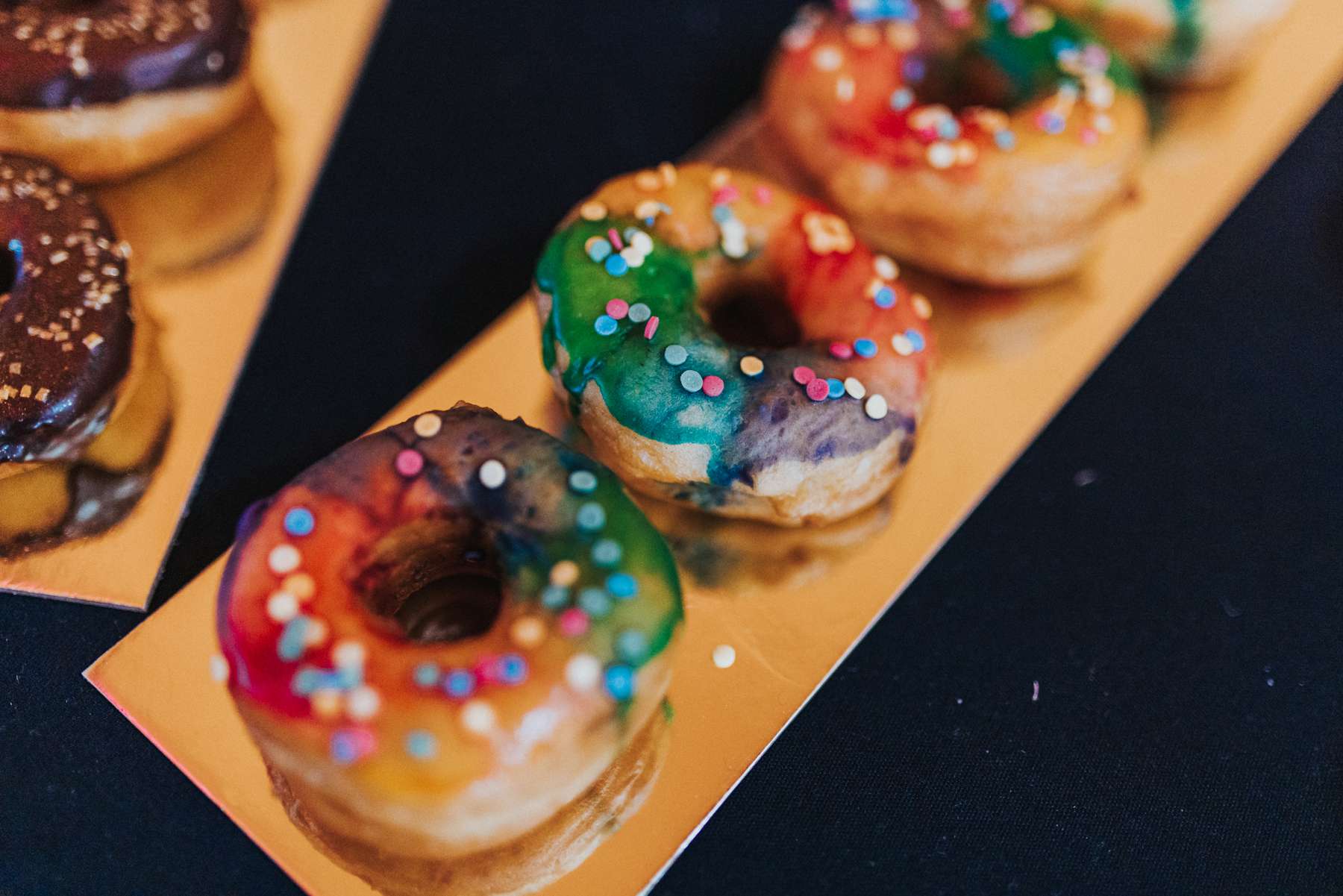 Another really unique element was how they managed to have a bilingual wedding so all their guests could understand what was happening. Savanah explained, "We decided to have written translations so as not to disturb the flow of the day, so we made two versions of our wedding programs (one in French and one in English). As the ceremony and our vows were in English, the French version of the program included a translation of the ceremony, a translation of both our vows as well as translations of the three speeches from Chris' side."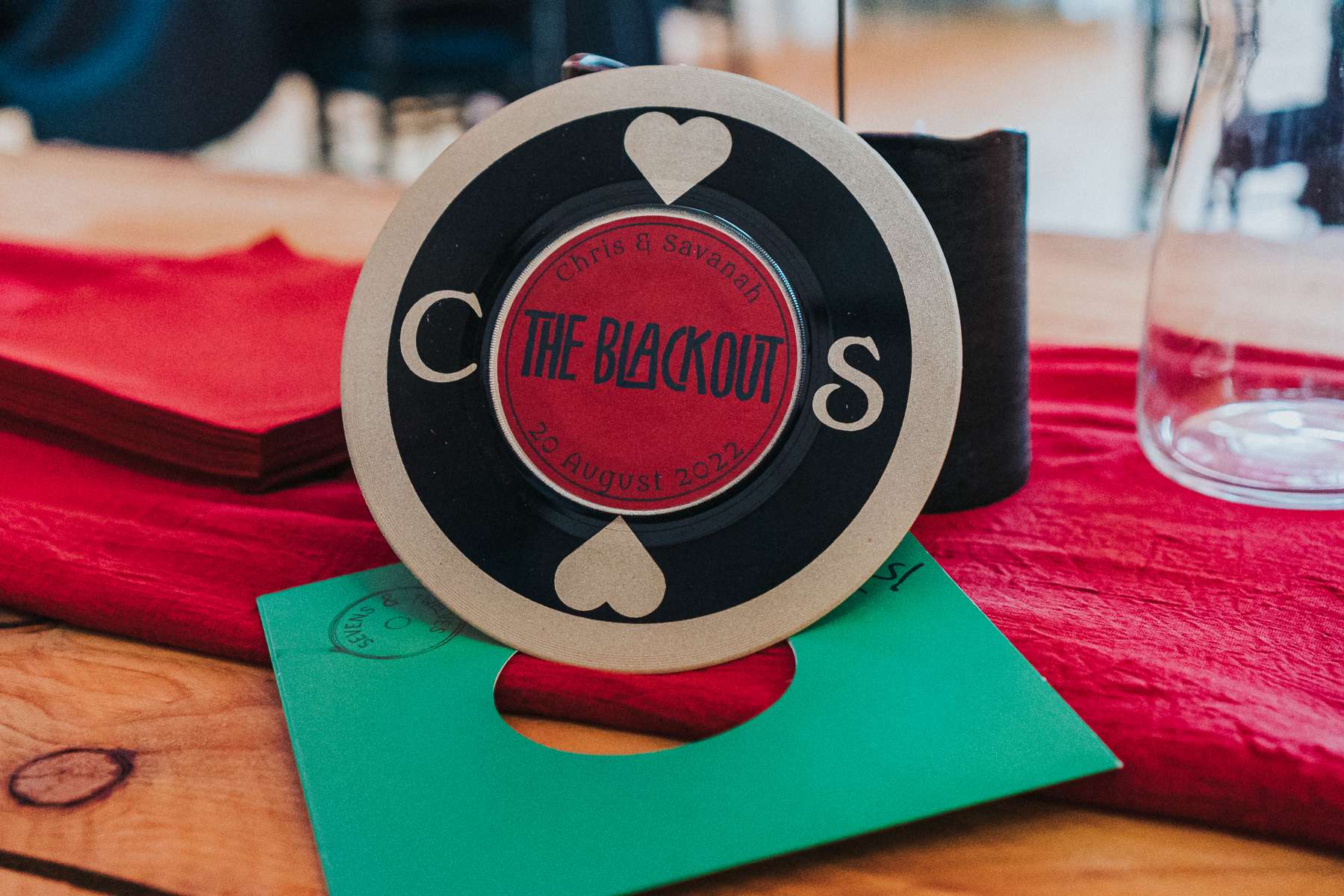 Although they loved everything about their day, having a 'dry-hire' venue did require a lot of work, and in retrospect, Savanah says they wish they'd hired a wedding planner to help them, rather than just relying on the coordinator that the venue provided.
The party kicked off with their grand entrance to Shadow Moses by Bring Me The Horizon, the first dance to Good Charlotte's Life Can't Get Much Better, and then they got the party started to The Blackout's Start The Party. "The Blackout are our mutual favourite band (which is why our sweetheart table was named after them)", she said.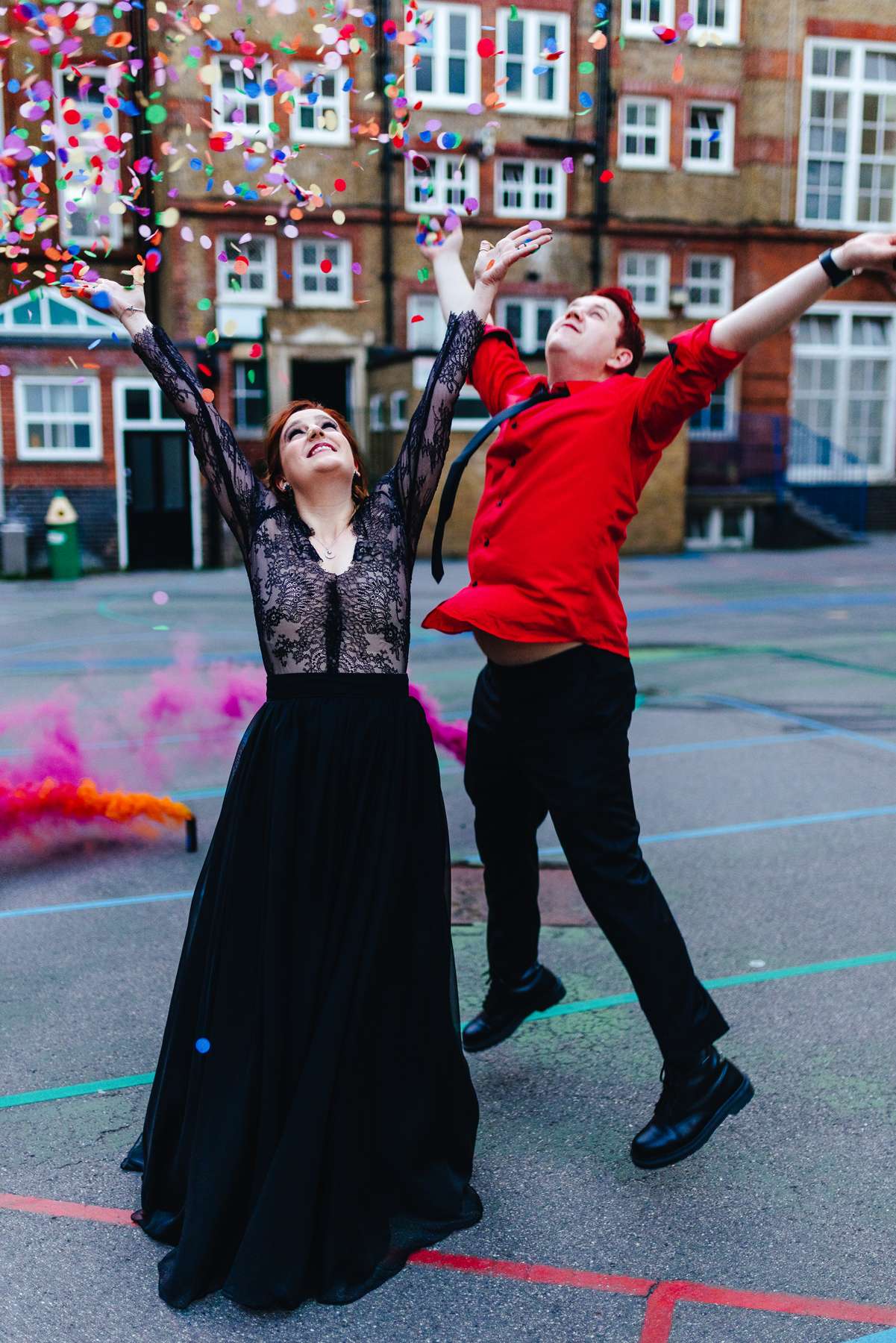 "We had a long engagement so I had time to look around a lot before we really started planning to find places that matched our style", the bride concluded. "I was lucky to find out about Rock n Roll Bride pretty early on and the Facebook group, which I think is so great and so helpful. Both the magazine and the group helped us find alternative wedding fairs and a lot of our suppliers."