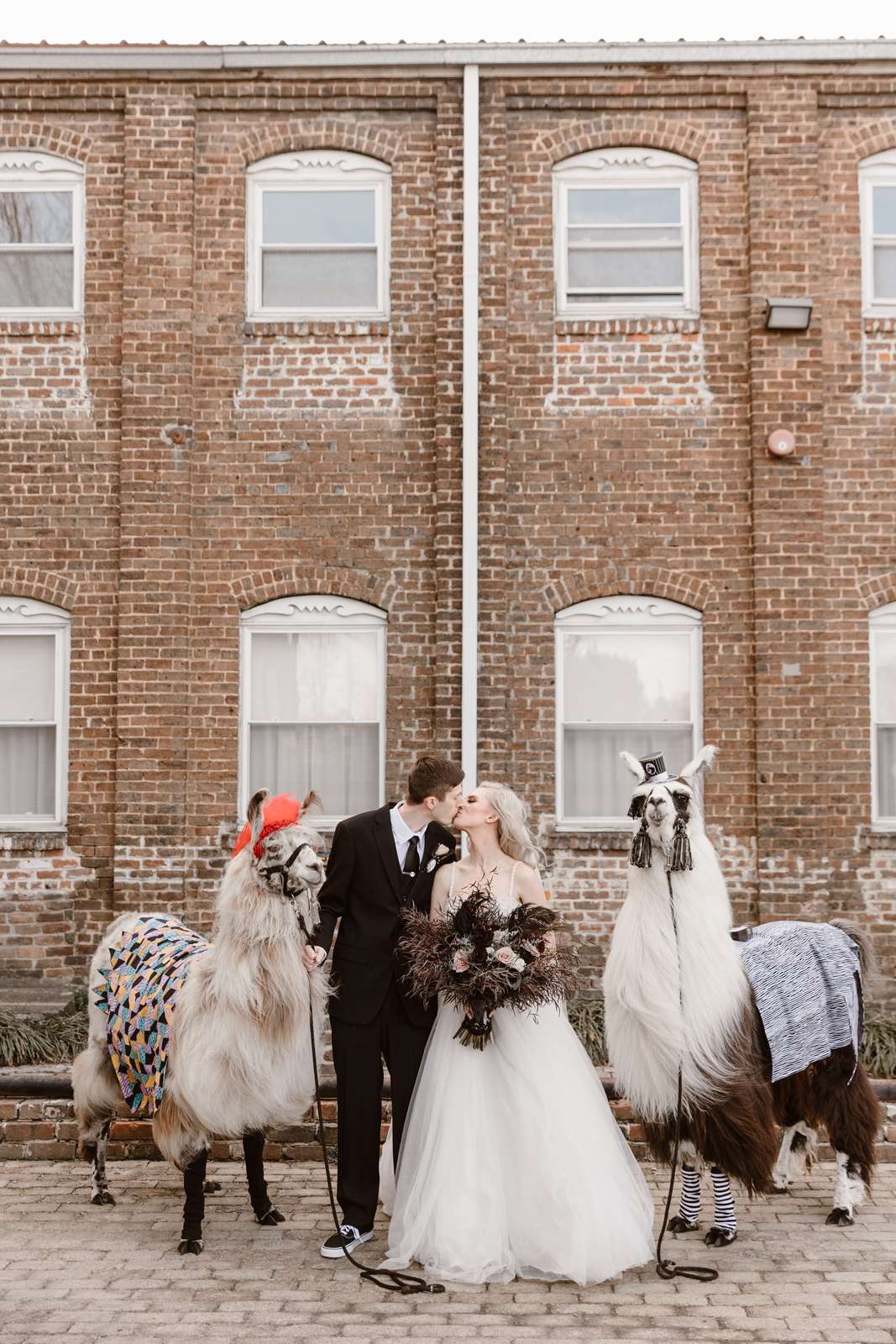 For Kirsten and Avery, every day is Halloween, so when it came to planning their March wedding day they always knew the wanted an alternative and macabre yet beautiful wedding. Specifically, they wanted to incorporate Kristen's favourite movie, The Nightmare Before Christmas, as well as skeleton everything since Kristen loves forensic work. Kristen read and followed a lot of alternative wedding publications, such as Rock N Roll Bride, to find inspiration and plan their dream wedding.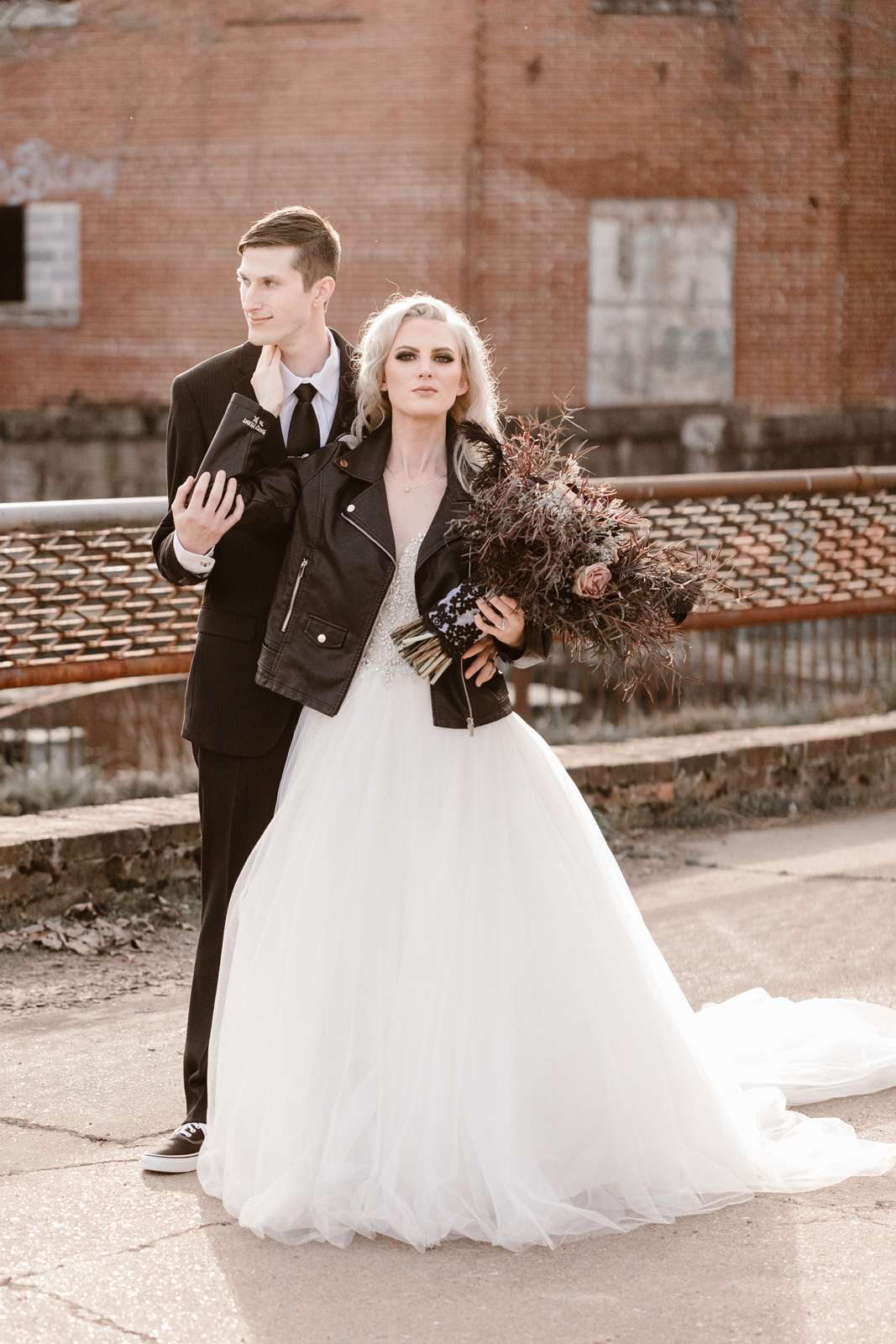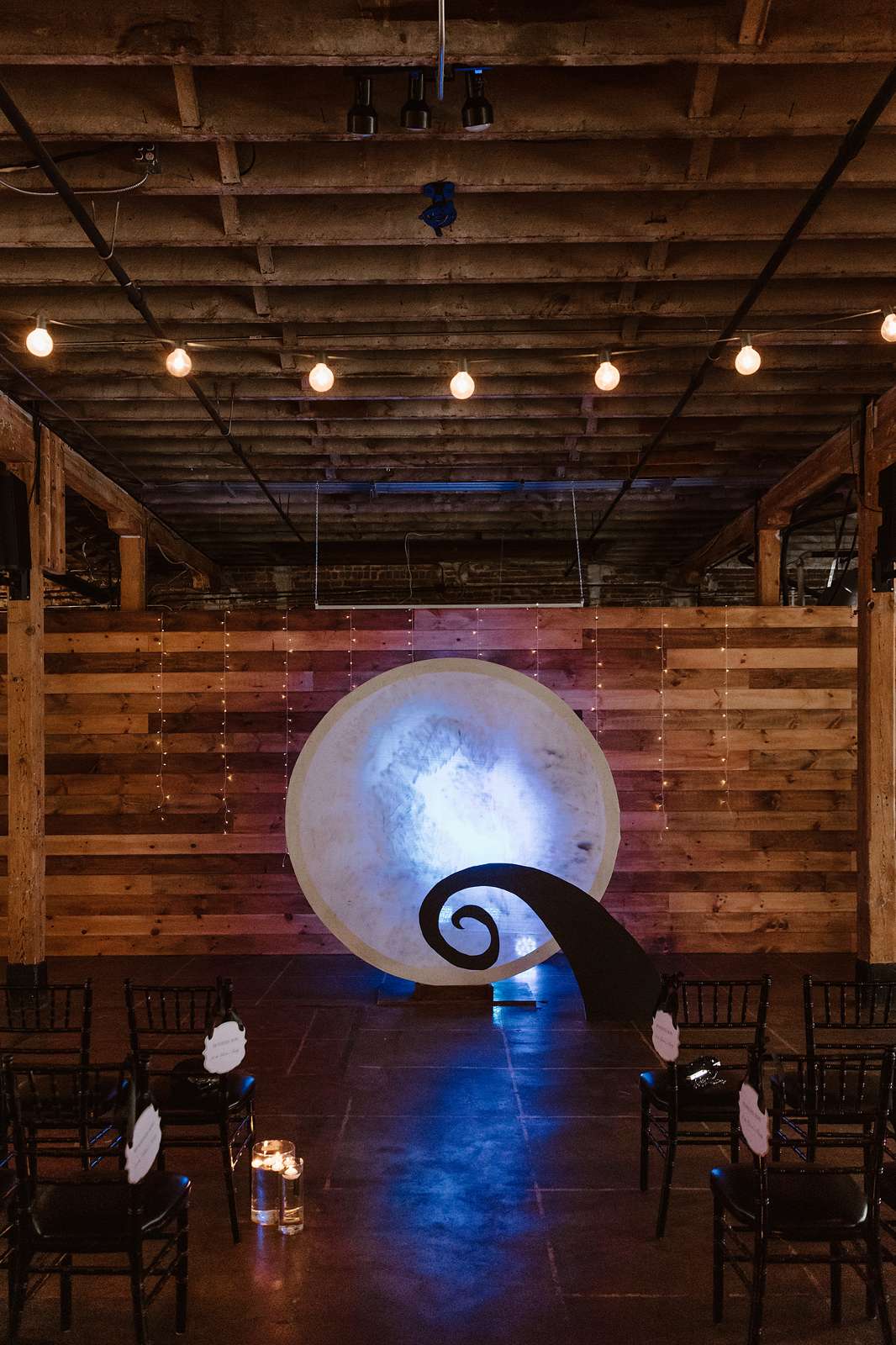 Married at the Weaver's Room at The Old Woollen Mill near Cleveland, Tennessee, Kristen wore an ivory, sparkle encrusted dress from Ever After Bridal, which she accessories with Kate Spade x Keds trainers and a custom leather jacket to make the look her own. Blooms and Blossoms provided gorgeous, sumptuous florals and Emily Frock created a Jack and Sally inspired stationery suite to fit the couples' theme.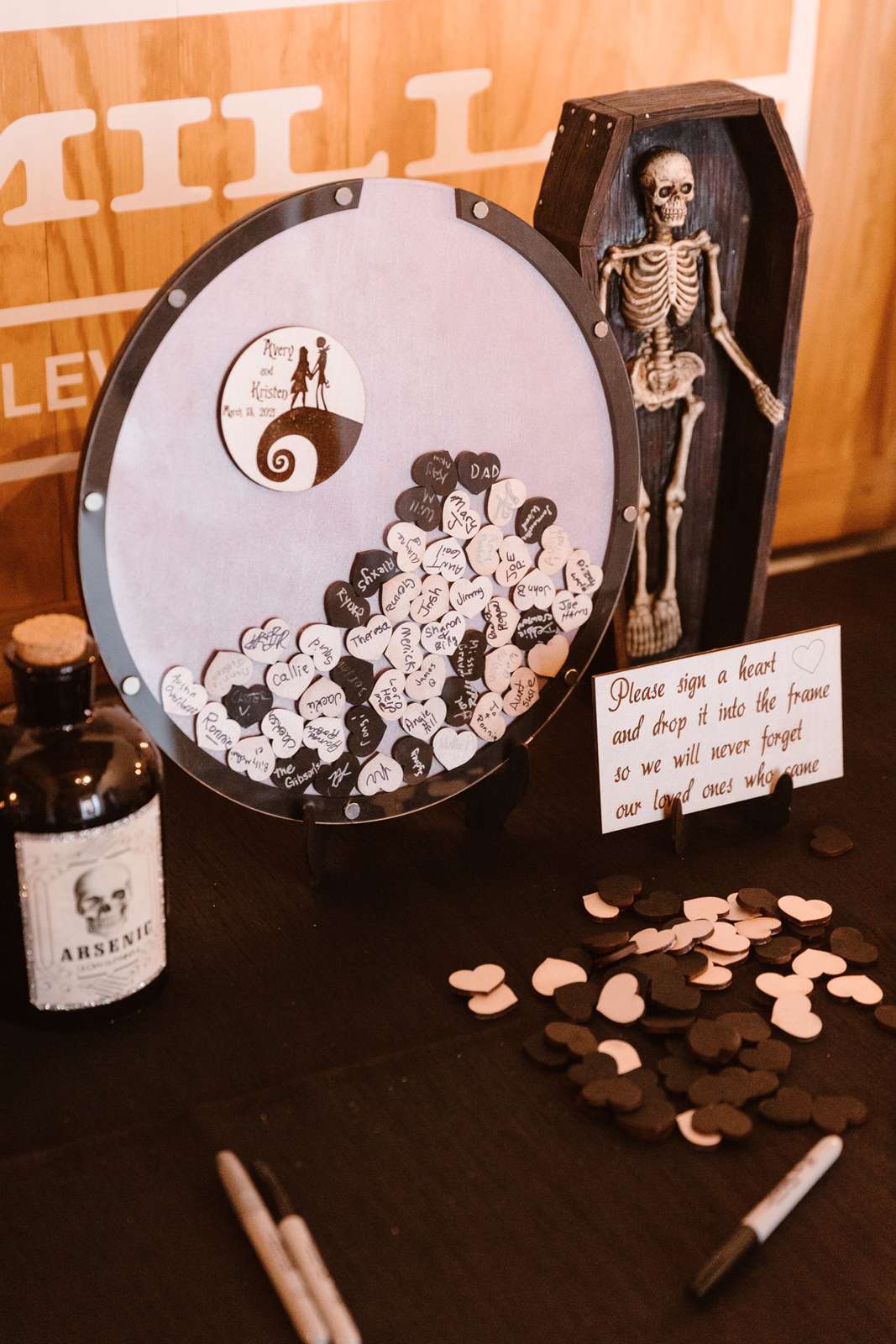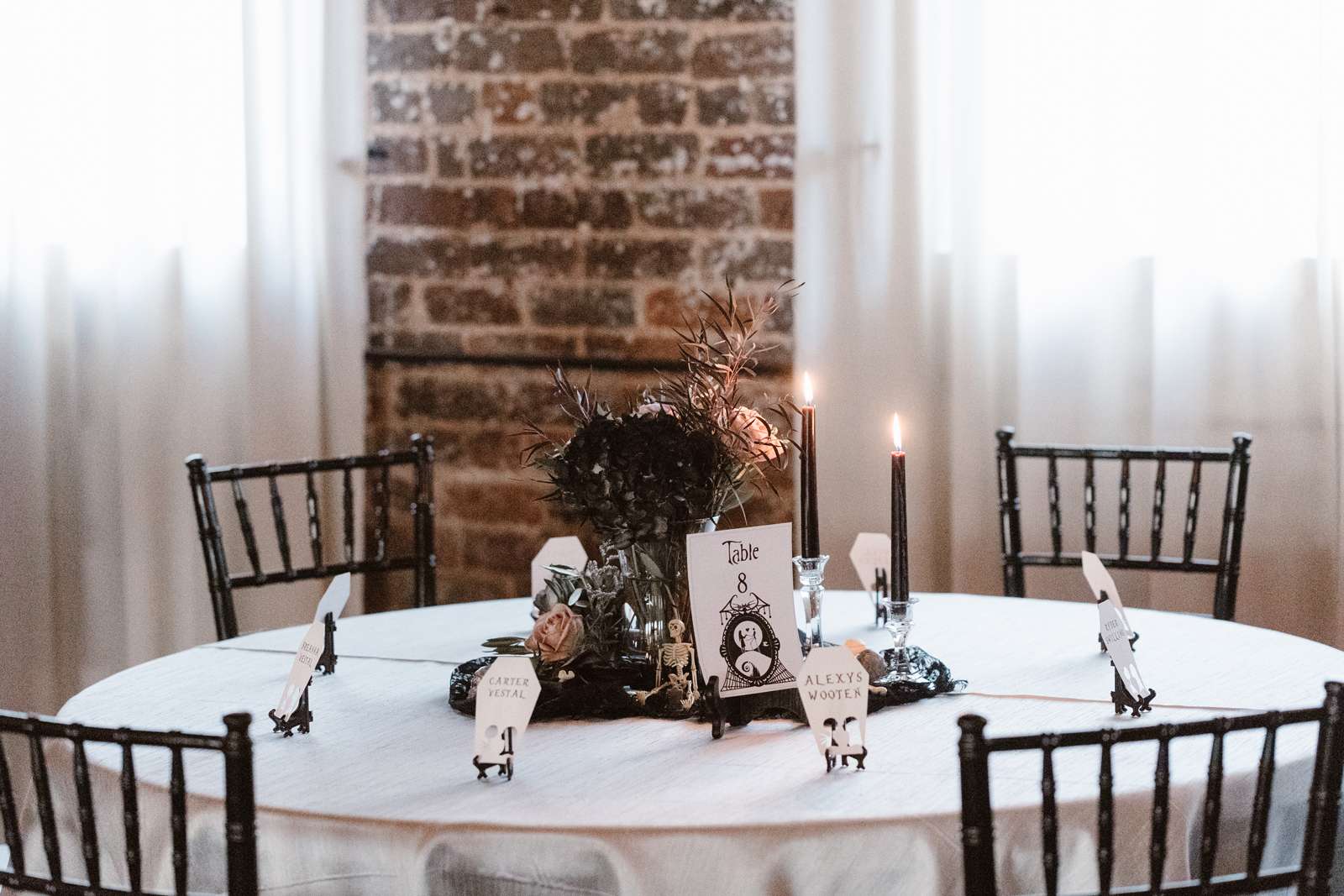 Instead of dabbling in DIY, Kristen chose trusted suppliers to bring her ideas to life. Marsh Made Design created a bespoke, Nightmare Before Christmas inspired cake stand, arbor and ceremony backdrop which they paired with vintage-inspired rentals elsewhere and a 'til death' neon sign. The decor was completed with various pieces from Etsy. The florist and wedding planner even worked together to make each table at the reception a 'cematerrarium'.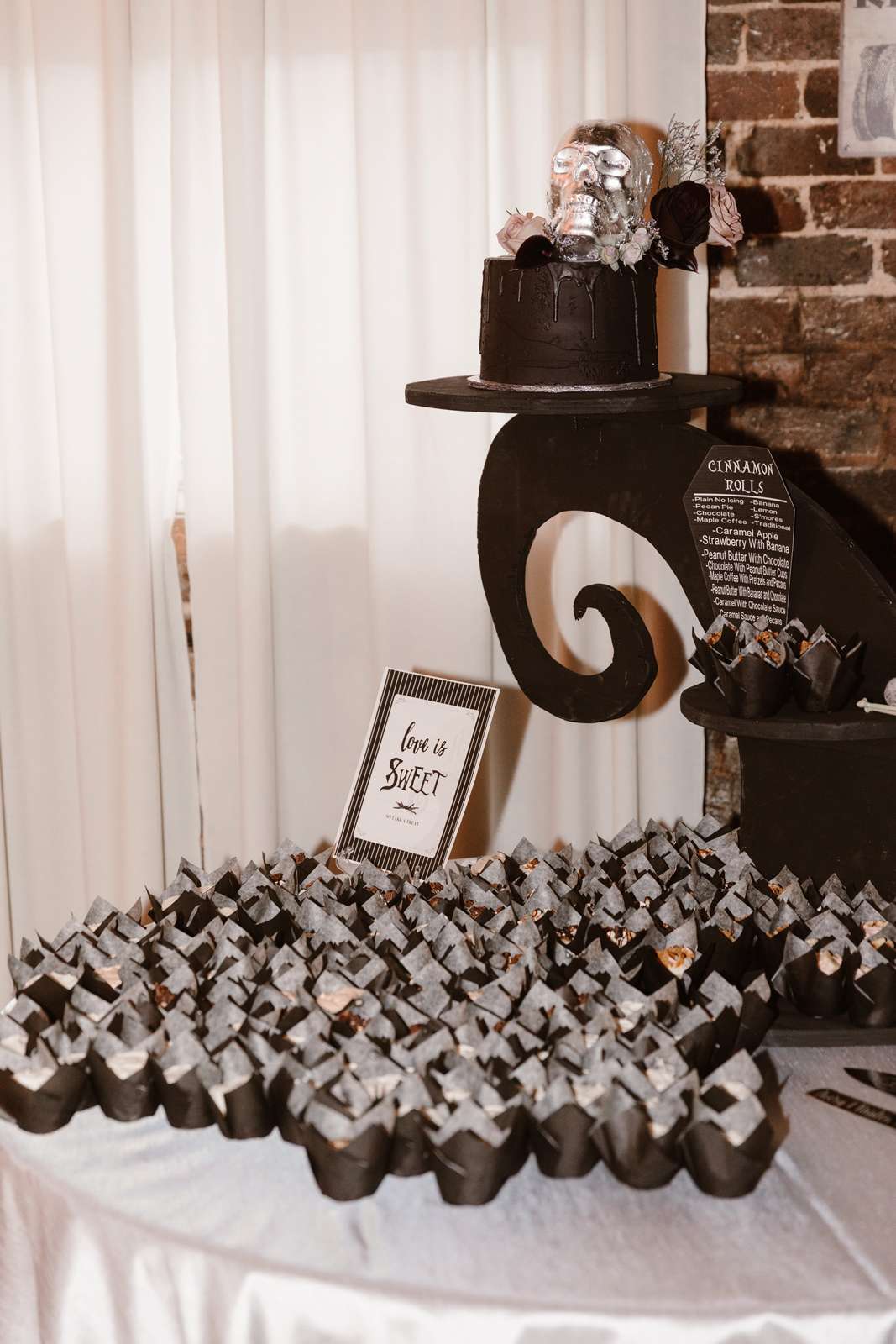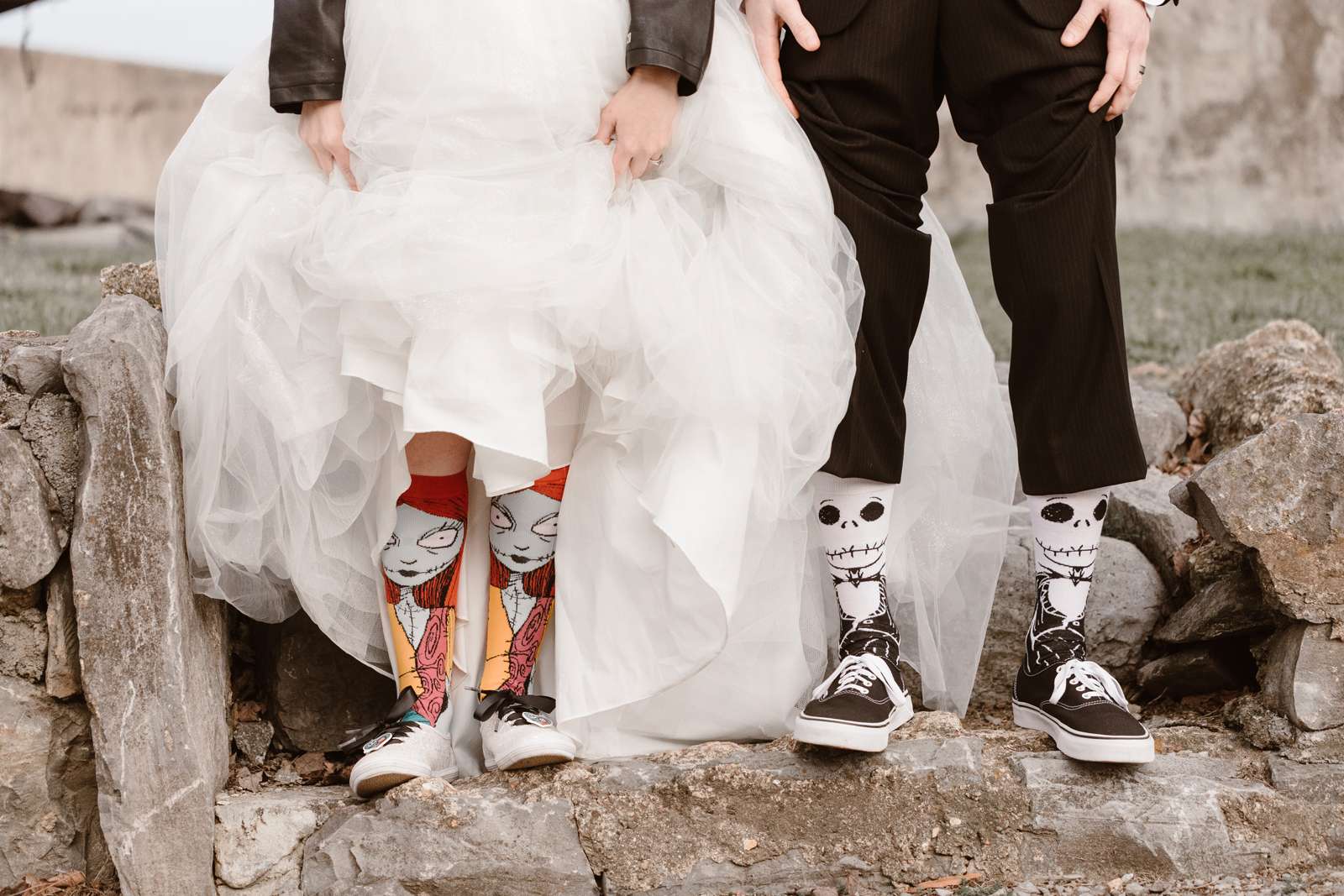 The couple were pretty traditional with their ceremony, apart from one key elements – they had llamas as their ring bearer and flower girl. "We didn't tell anyone about them prior to our wedding, and everyone loved the surprise." They exited the wedding to music from Nightmare Before Christmas and they had an interesting choice of first dance, too – Africa by Toto. "That song had become 'our song' over the years because it would always just happen to come on when we were out together. We coorindatekd a small dance to it and everything!"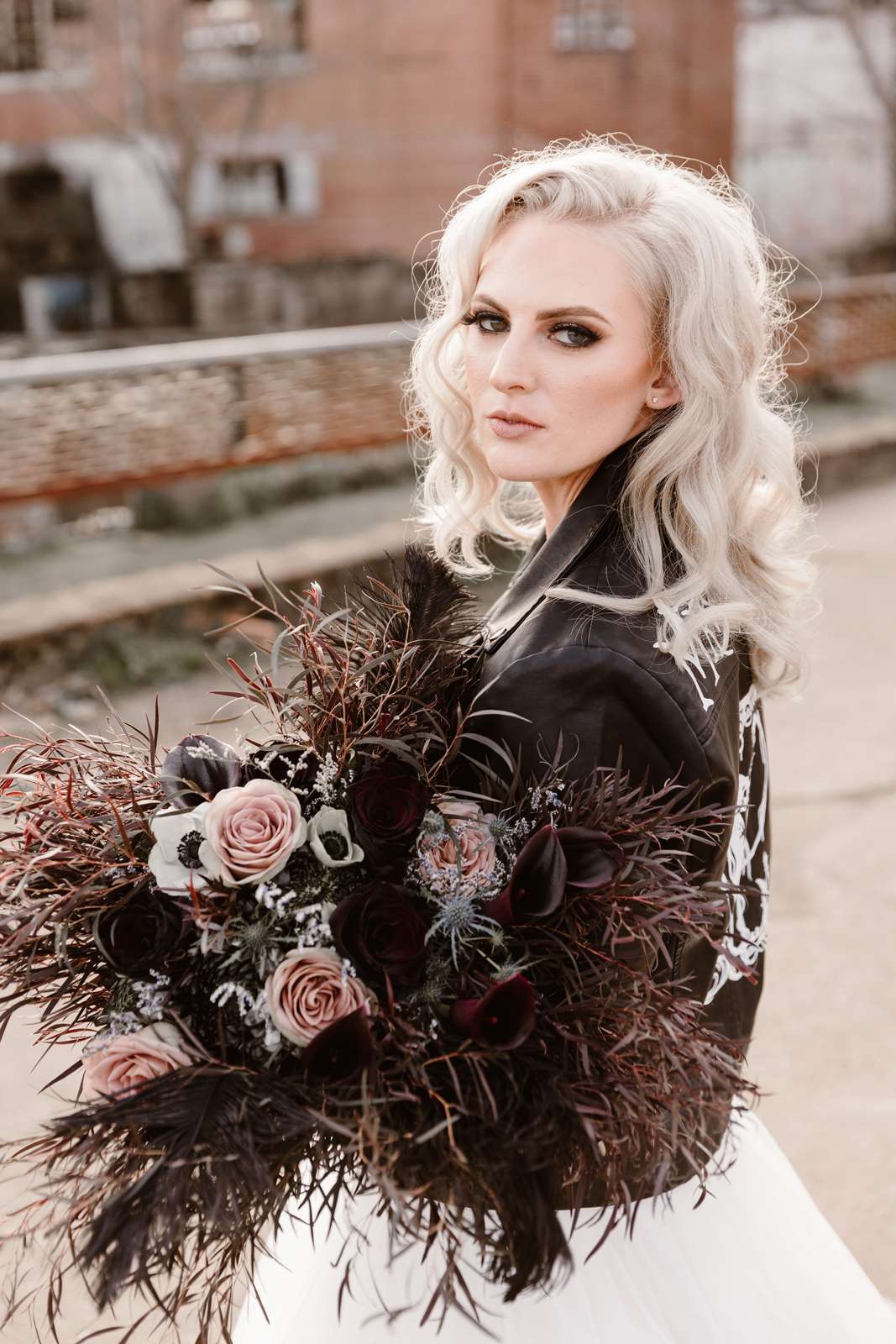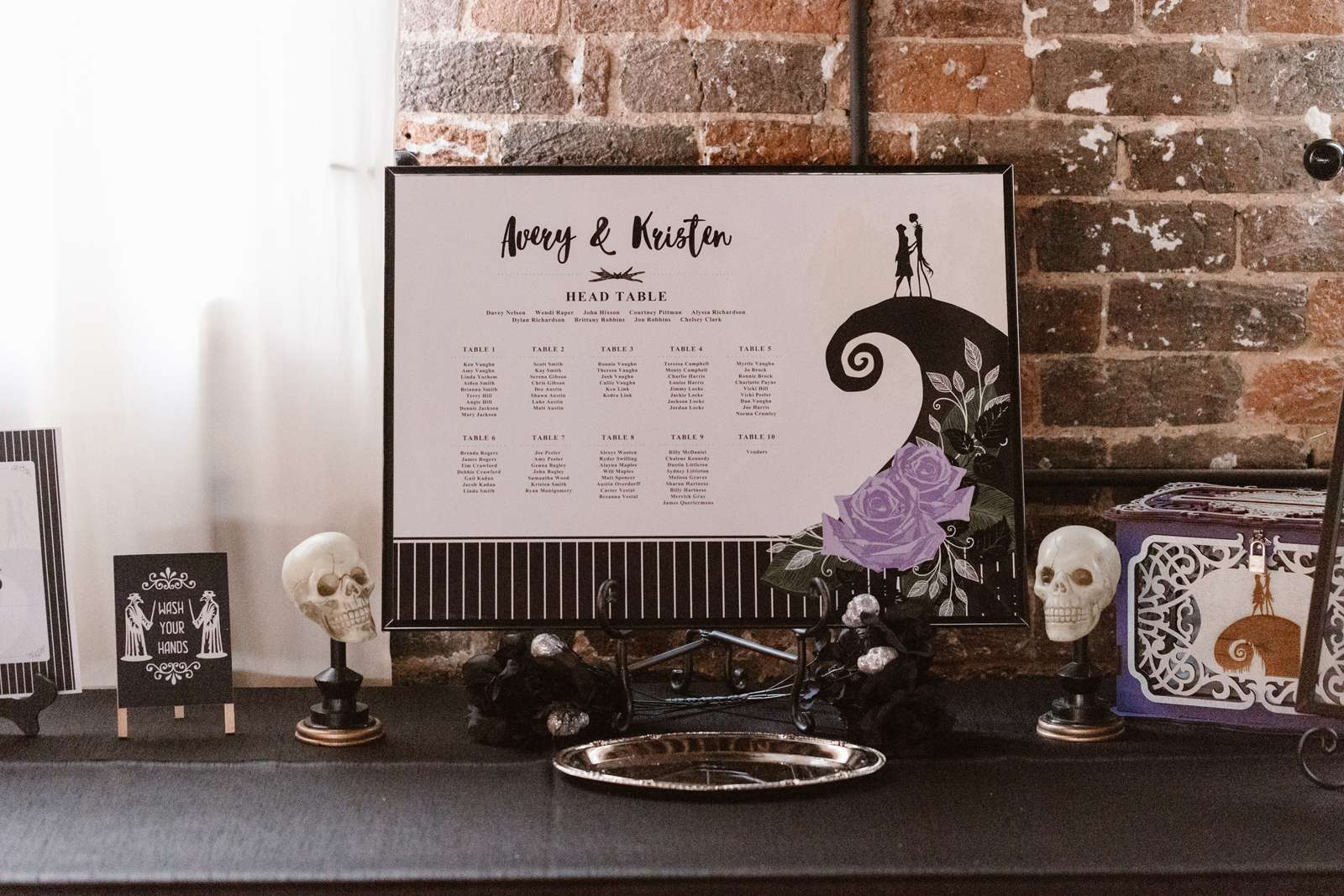 The majority of their budget was spent on decor and rentals. "When you want a non-traditional wedding and something that stands out, it's very difficult to find those things already made," Kristen told us. "You have to work with others to make those plans come to life, and that's not always cheap." They surprisingly managed to save on their catering, as instead of a fancy sit-down meal the couple wanted items from their favourite chain restaurants; They chose Chick-fil-A and Jersey Mike Subs for their wedding breakfast and Crumbl Cookies in lieu of desserts.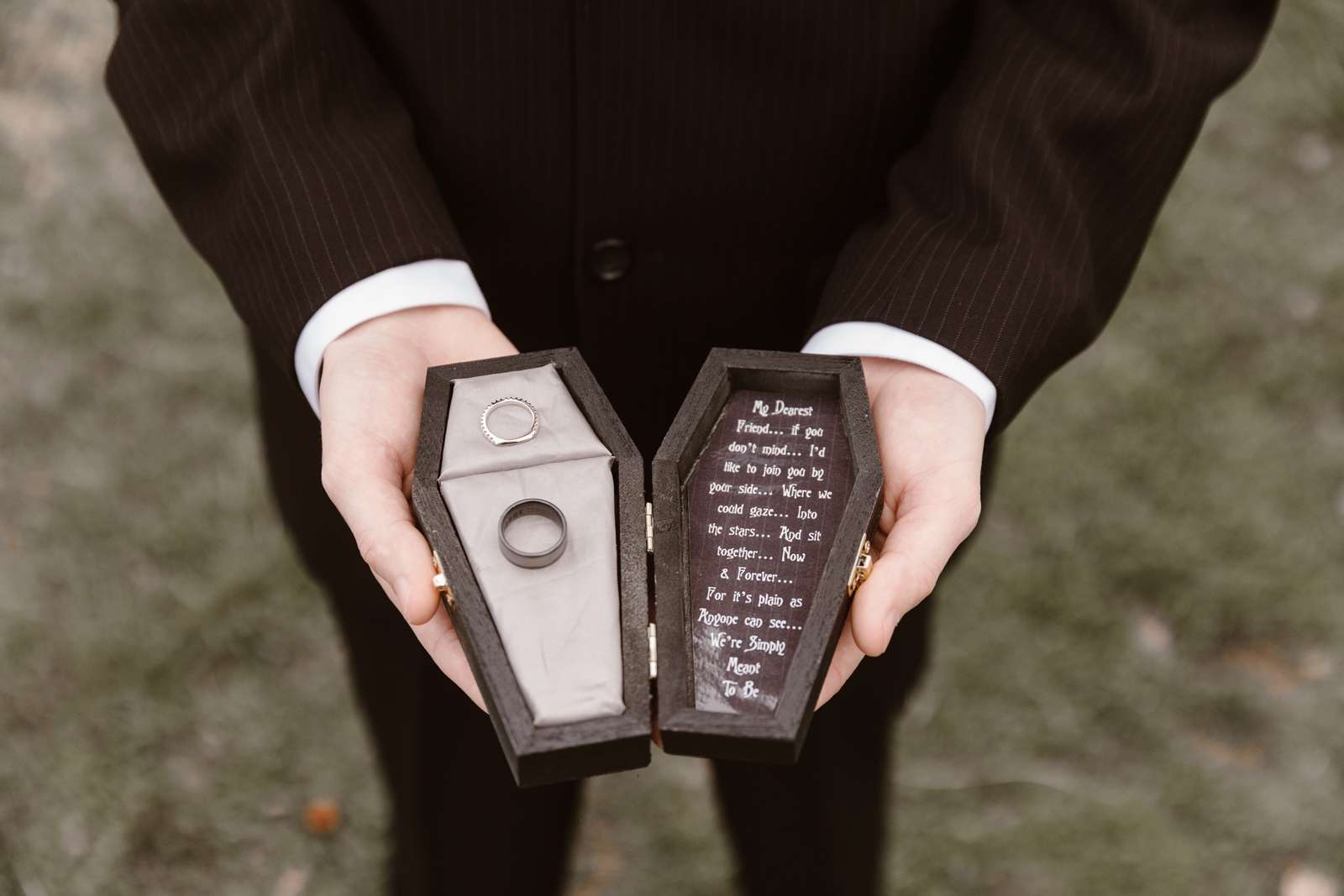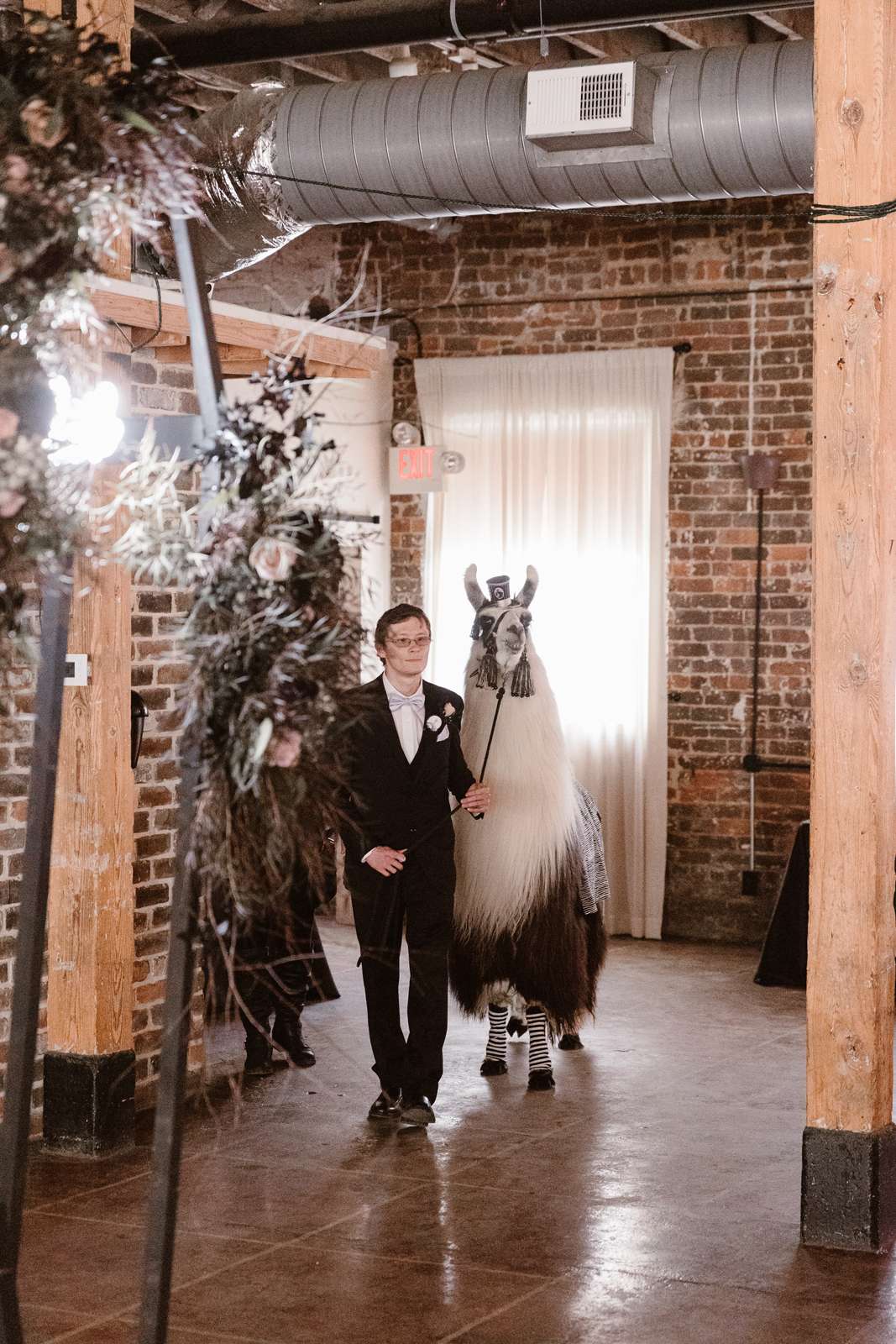 "Have your wedding for you, not for anyone else!" Kristen concluded. "Do what you want and don't care what others say. If there's a theme you want your wedding to be, then go all out for it! Take time to find the right vendors for you. Know that the right people will be there for you and support you. Others don't matter. And know that weddings always seem to go over budget due to extra expenses here or there. Be prepared for that."