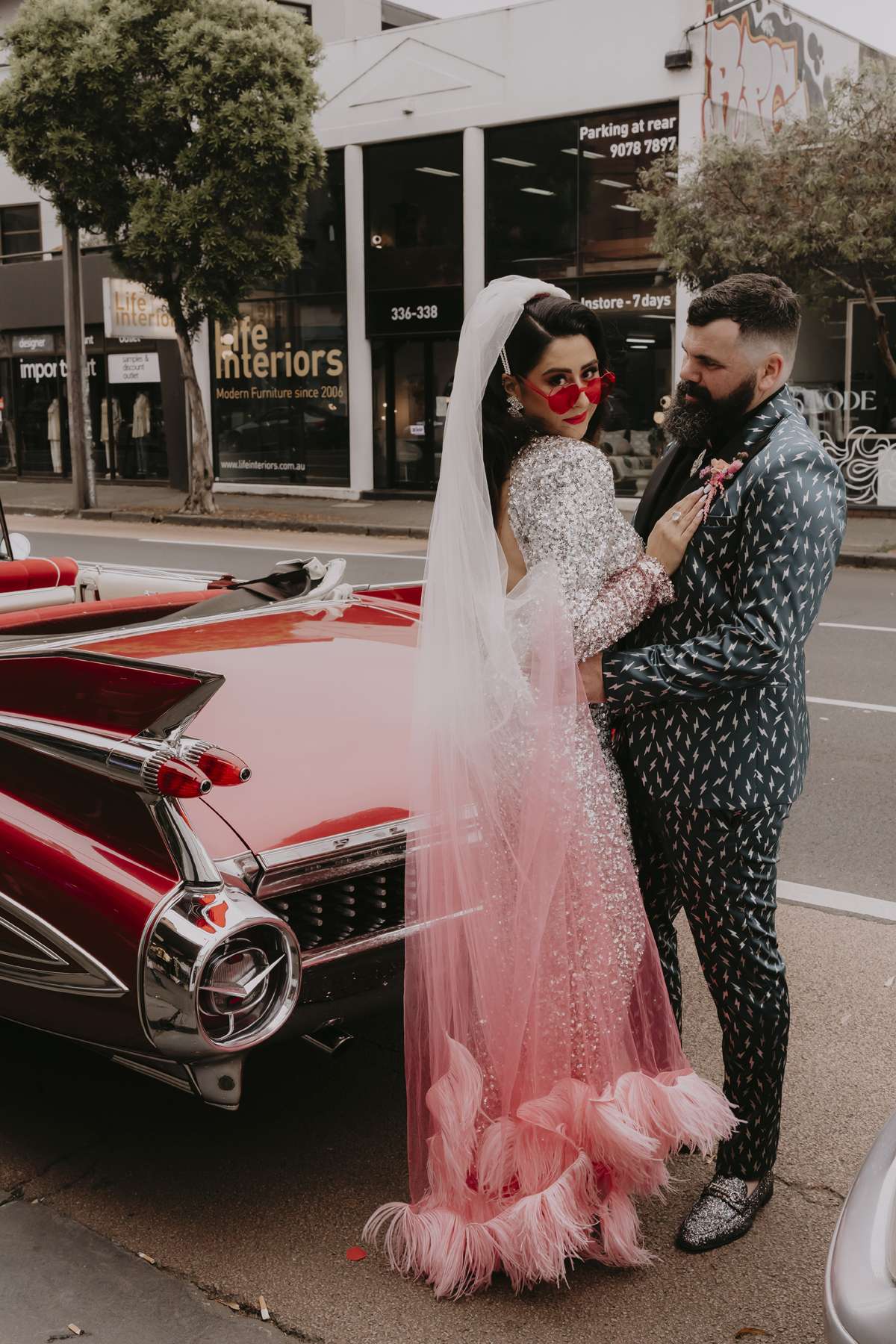 Vegas is where Mia and Josh's hearts are, but for their wedding they didn't want to leave everyone they love behind and fly off to Sin City. So, instead, they brought the spirit of Las Vegas to them! They were married at The Eclectic Alter, a Las Vegas style chapel in Abbotsford, Victoria.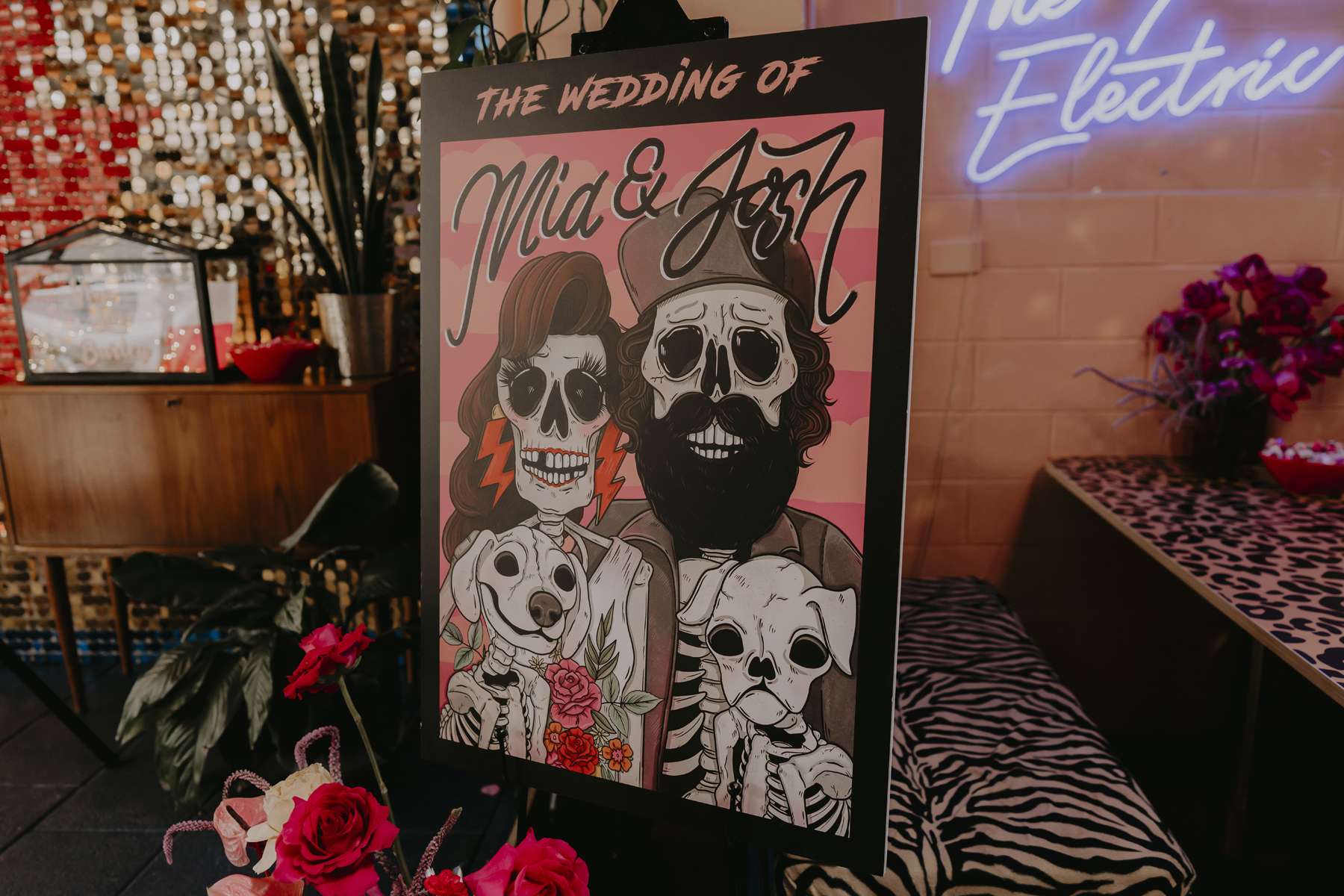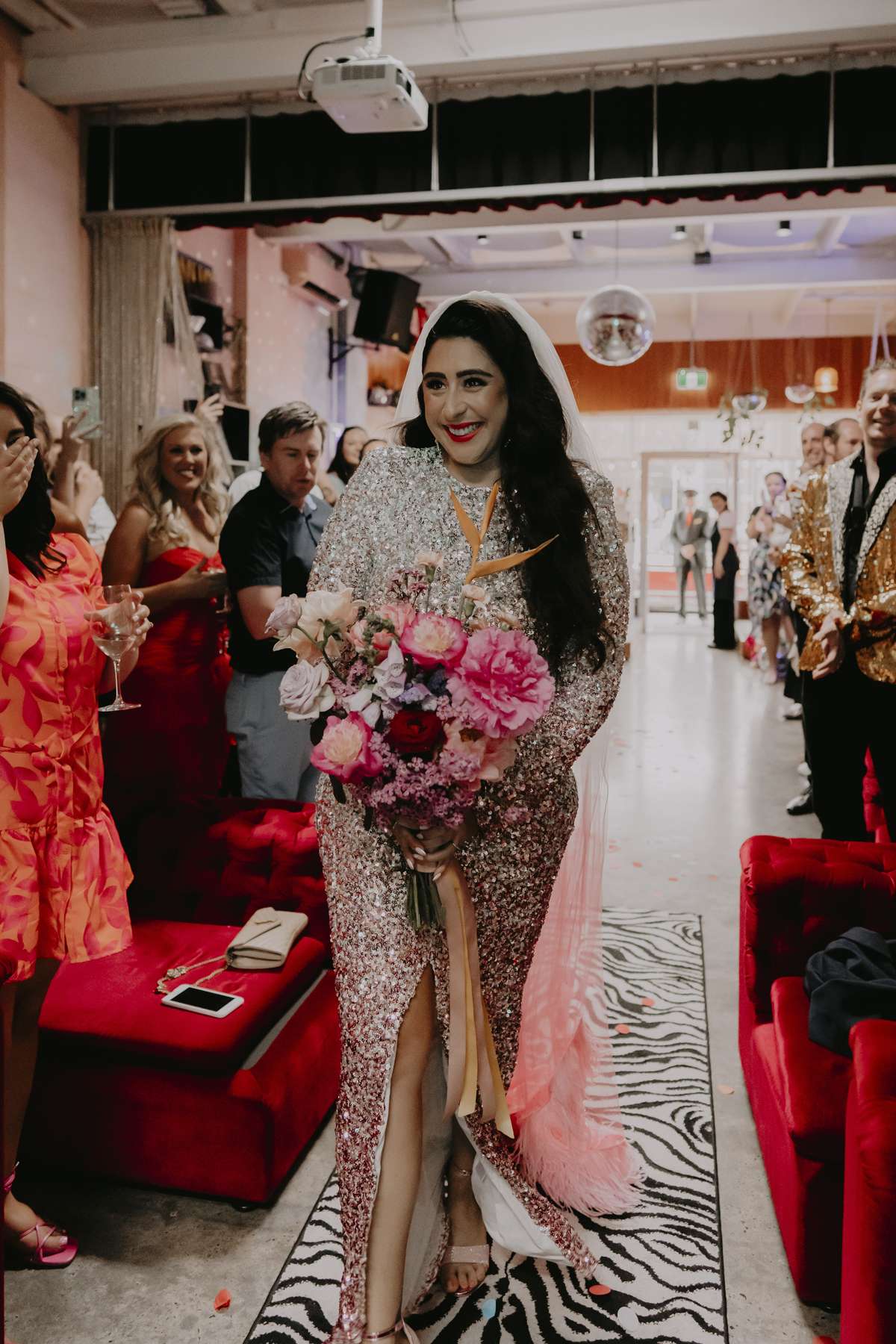 There were many non-conventional elements that Mia and Josh brought into their wedding. For starters, they had a 'pre-moon' before the wedding! "It was a great way to have a break from wedding planning and really good for our relationship", Mia explained. "If you can budget for it, I highly recommend it."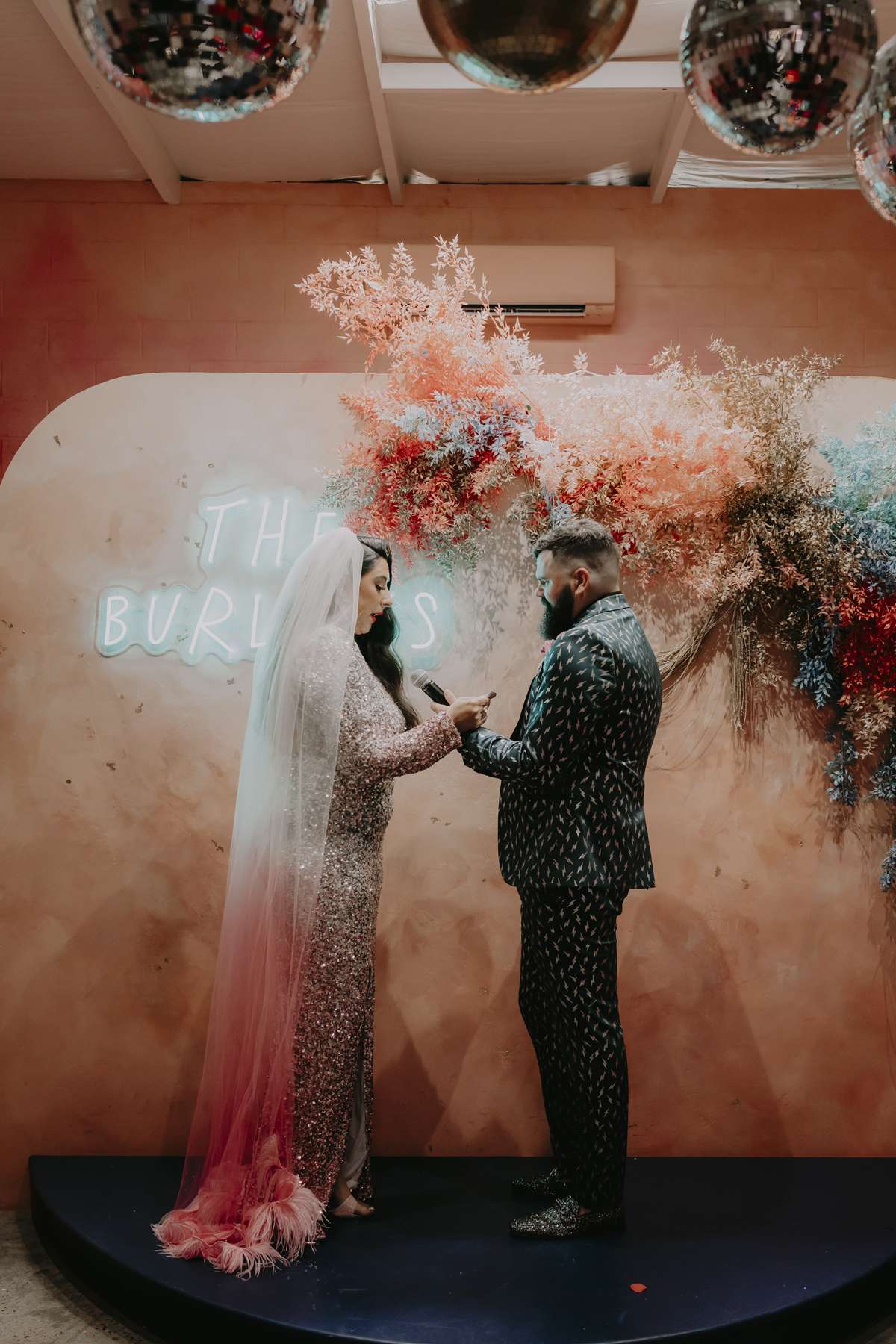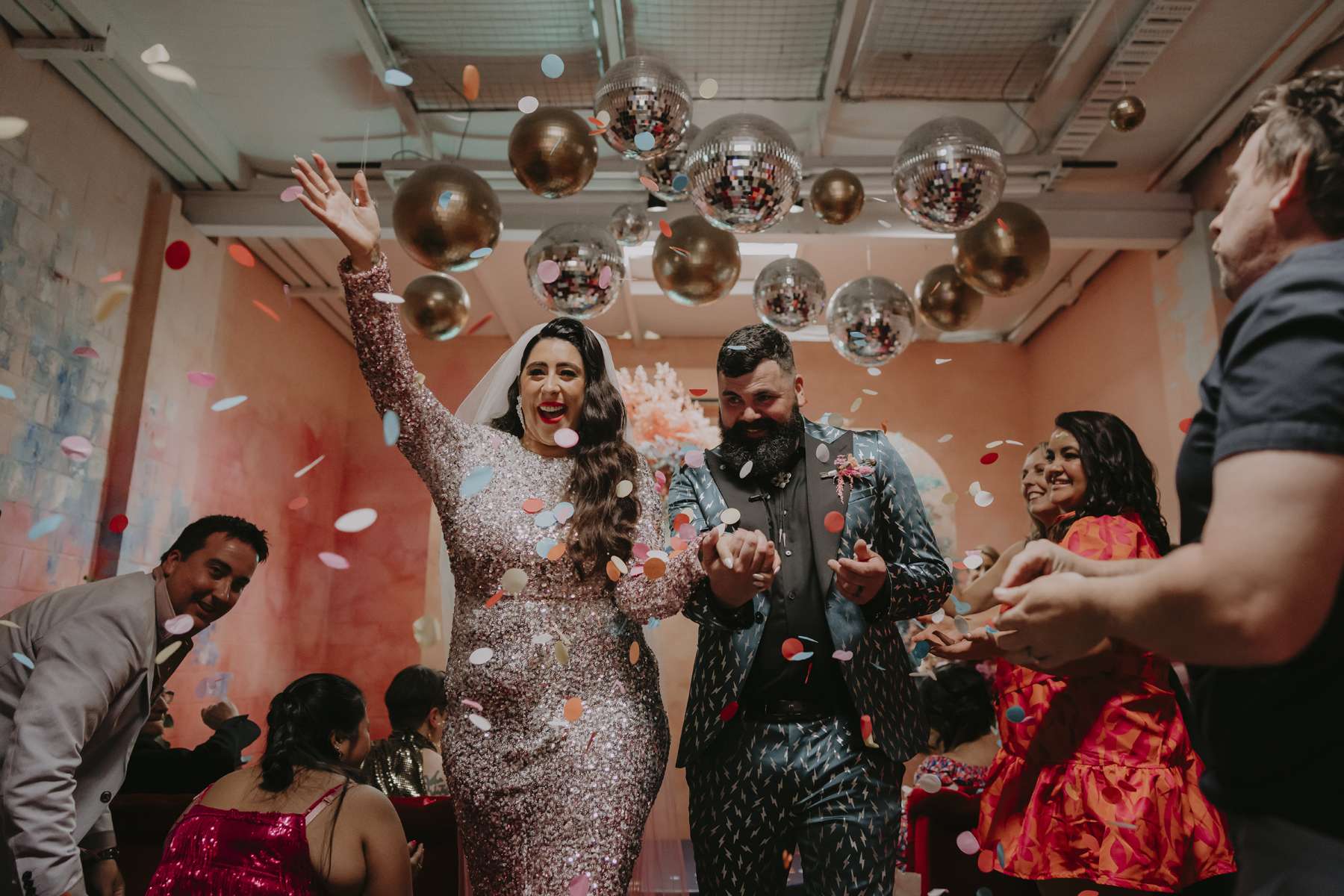 The ceremony began with Mia walking down the aisle by herself, another nod to her independence and desire to break tradition. And who better to officiate their union than Elvis himself, who sang them down the aisle and even stayed to DJ the reception!? The ceremony concluded with them sitting in a Cadillac outside to sign the wedding certificate.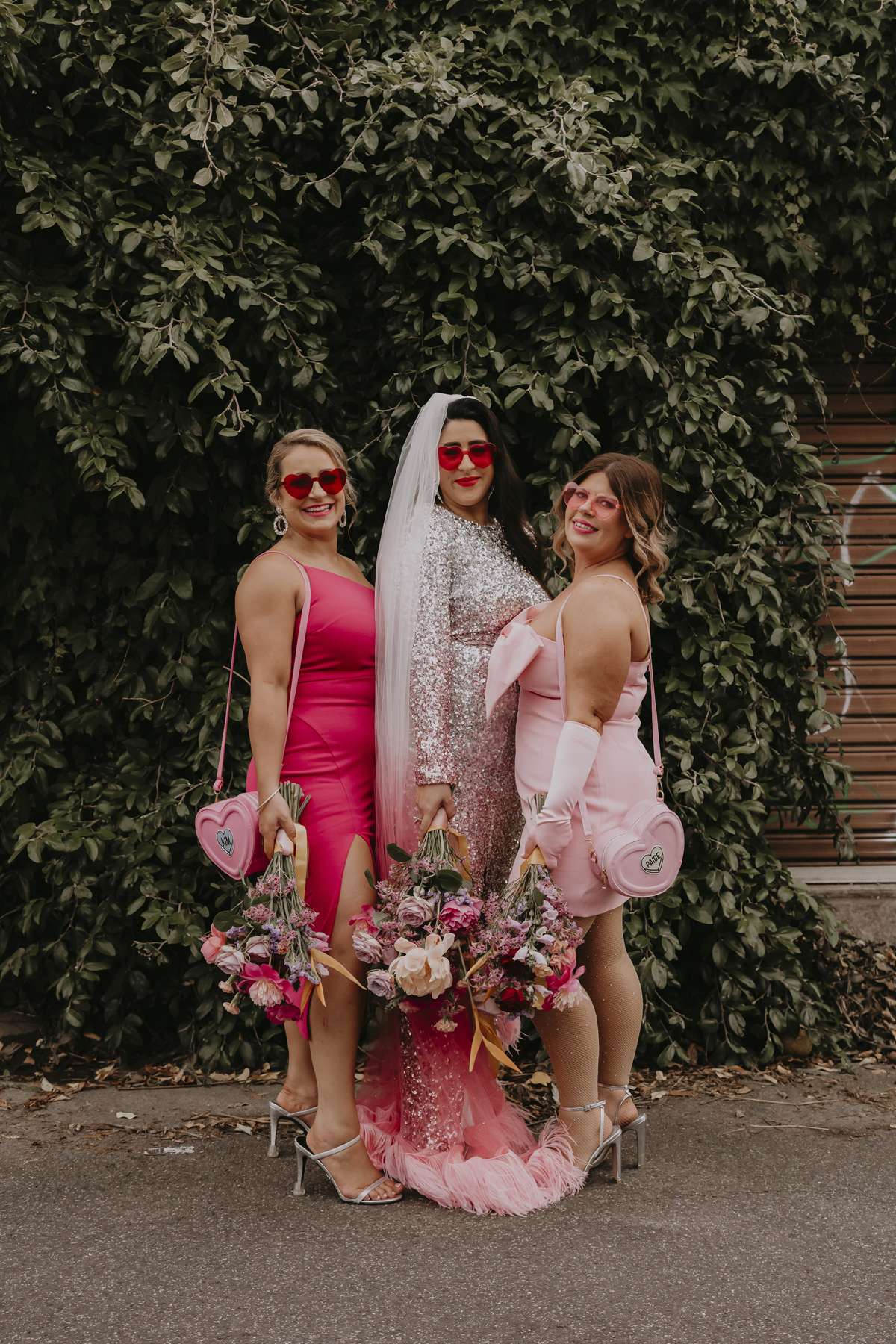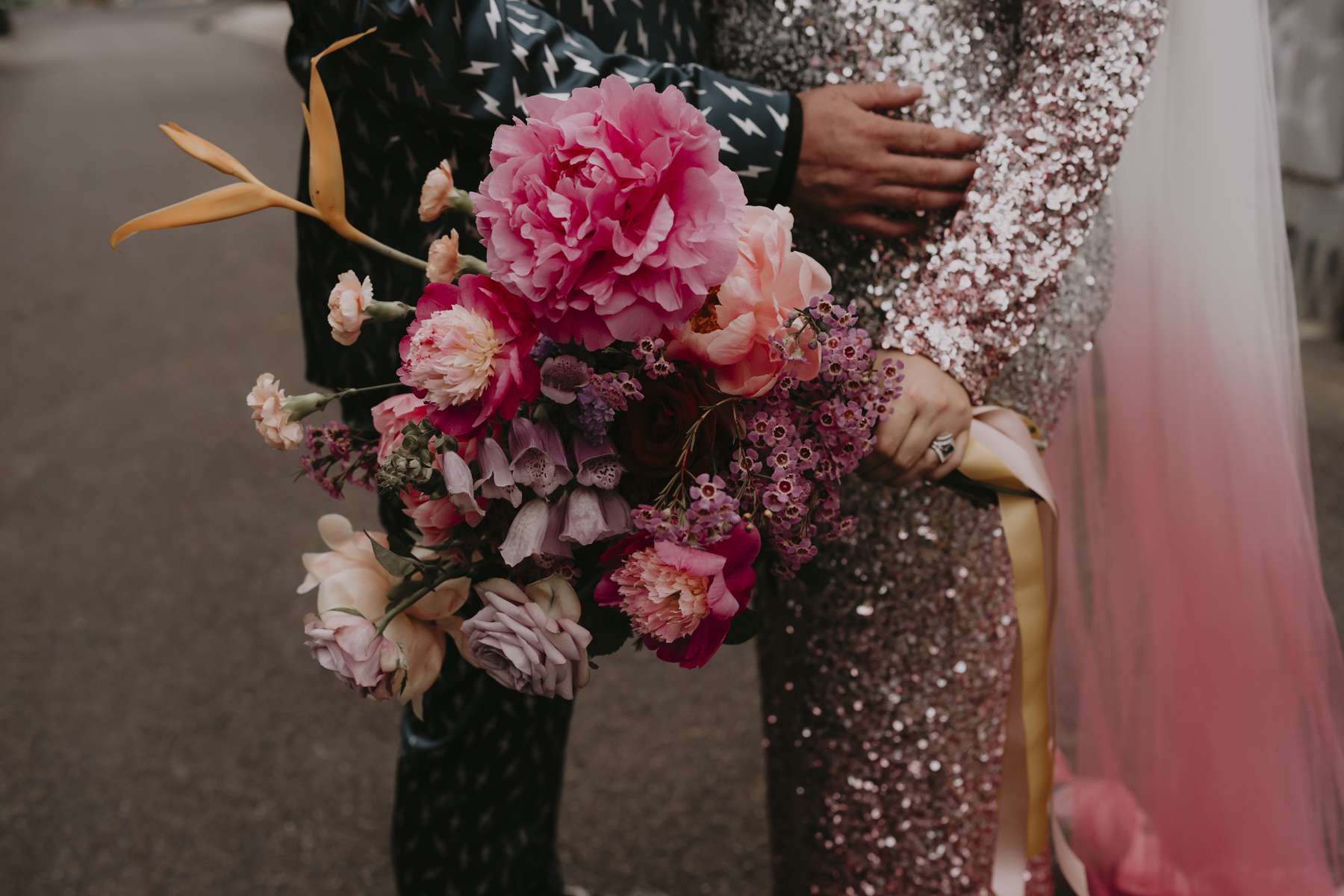 Mia wore a silver sequin Hello Molly dress with a dip dyed pink veil and lighting bolt earrings. In the evening she changed into a Nookie white jumpsuit and 'Welcome to Abbotsford" earrings made to look like the famous Las Vegas sign. The bridesmaids wore pink and were allowed to choose their own dresses. The groom wore a Twisted Tailor suit with lightening bolts on it.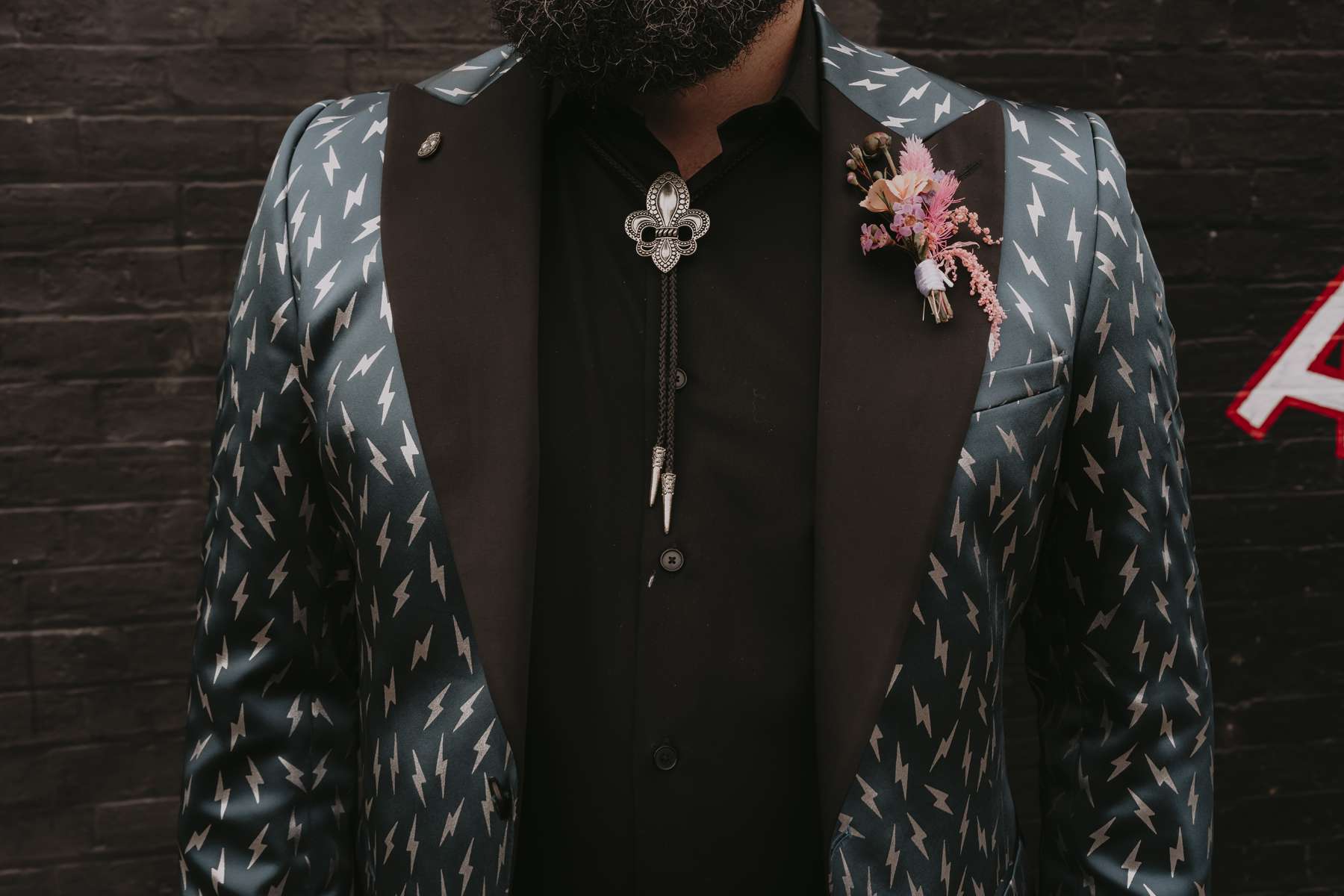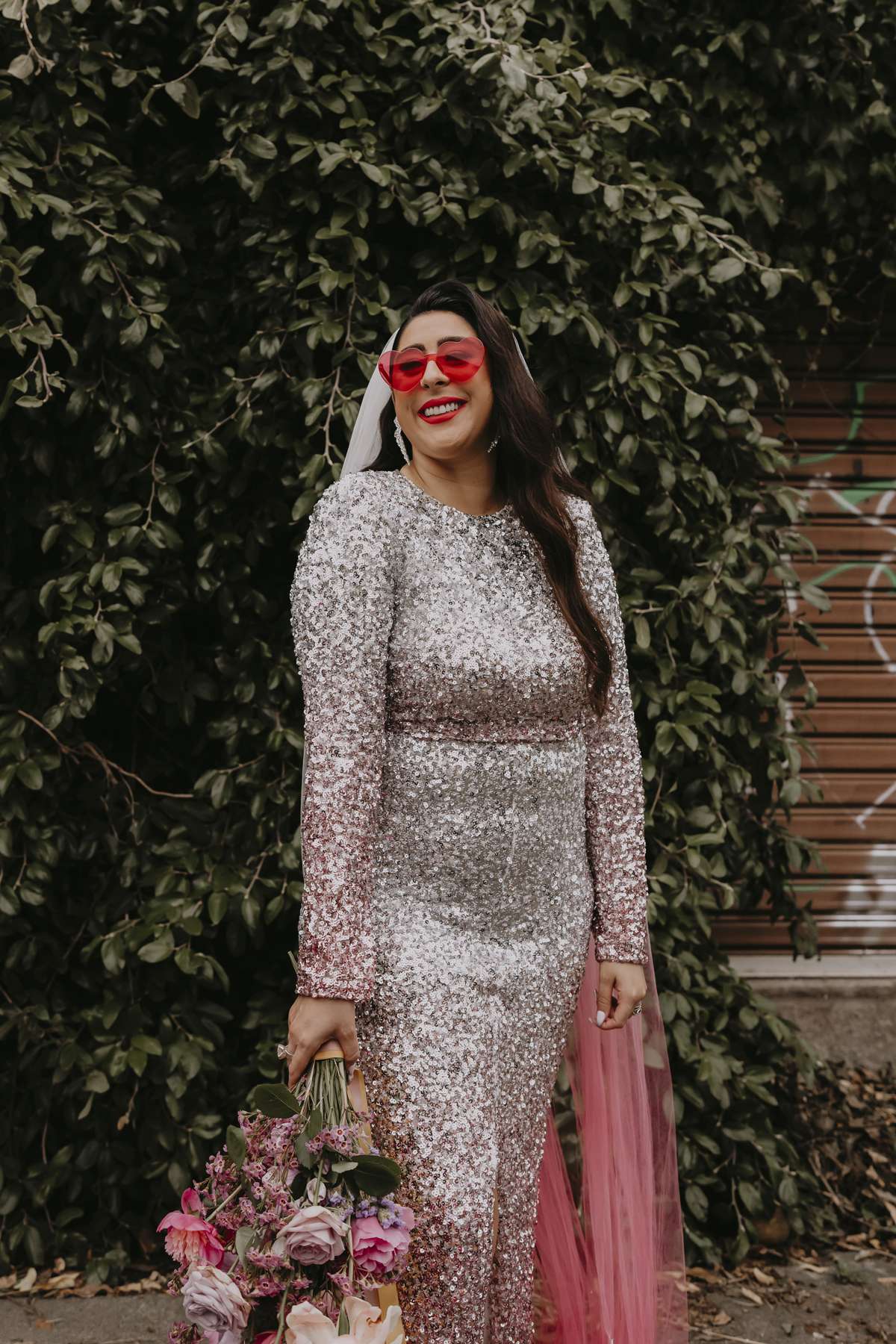 At the reception, they had food trucks and a champagne fountain in lieu of a wedding cake. Disco balls adorned the ceiling and everyone danced as Elvis played the bangers from Devo to the Beastie Boys. Once time was called, they kept the celebrations going at a pub around the corner where they all danced some more, ate some more and played foosball.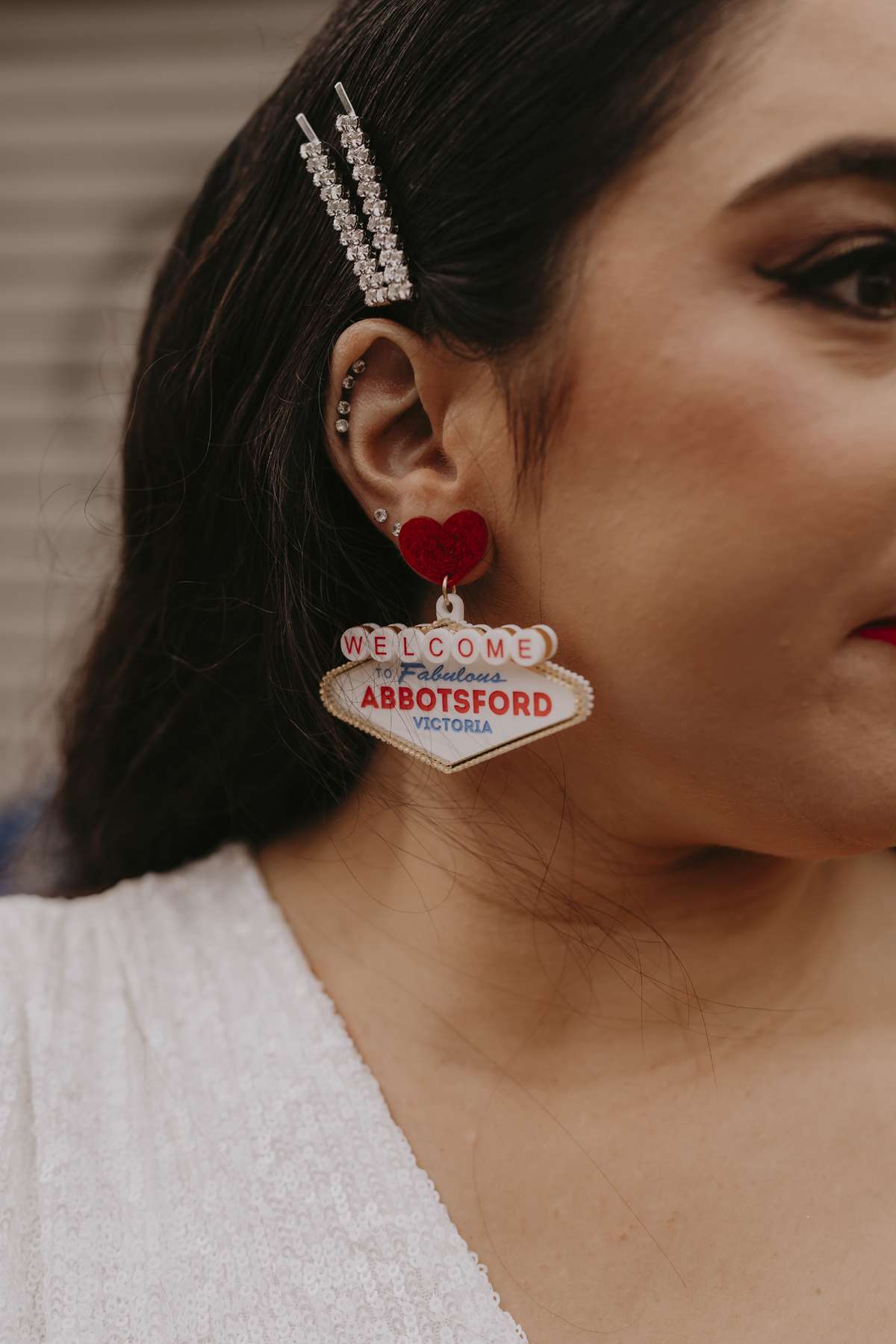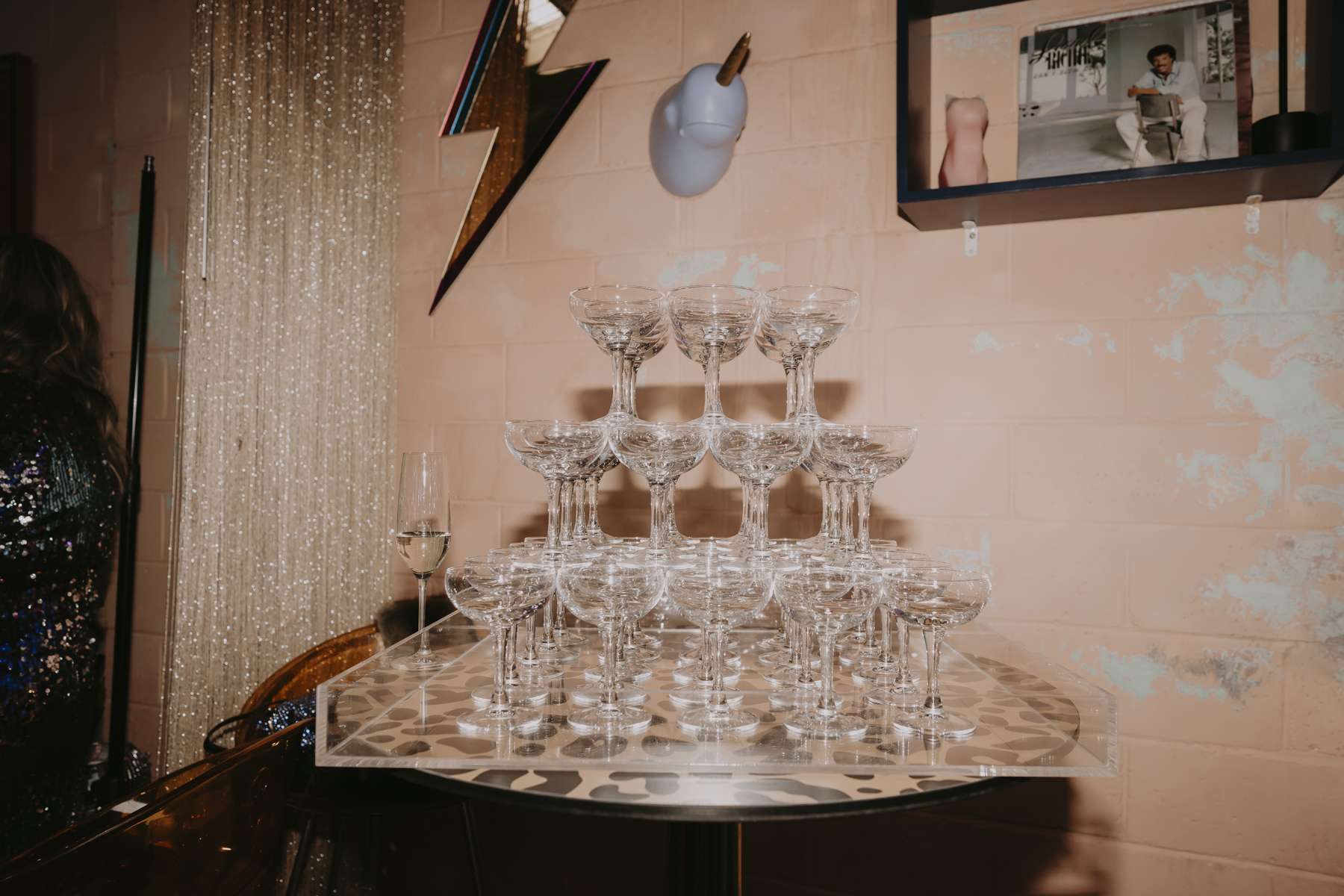 Reflecting on the day, Mia said her favourite part was seeing their loved ones come together and have the time of their lives. Amidst all the festivities, their wedding radiated joy and authenticity, and that was exactly what they wanted. "Keep your wedding true you as a couple", she advises, "It's your day."