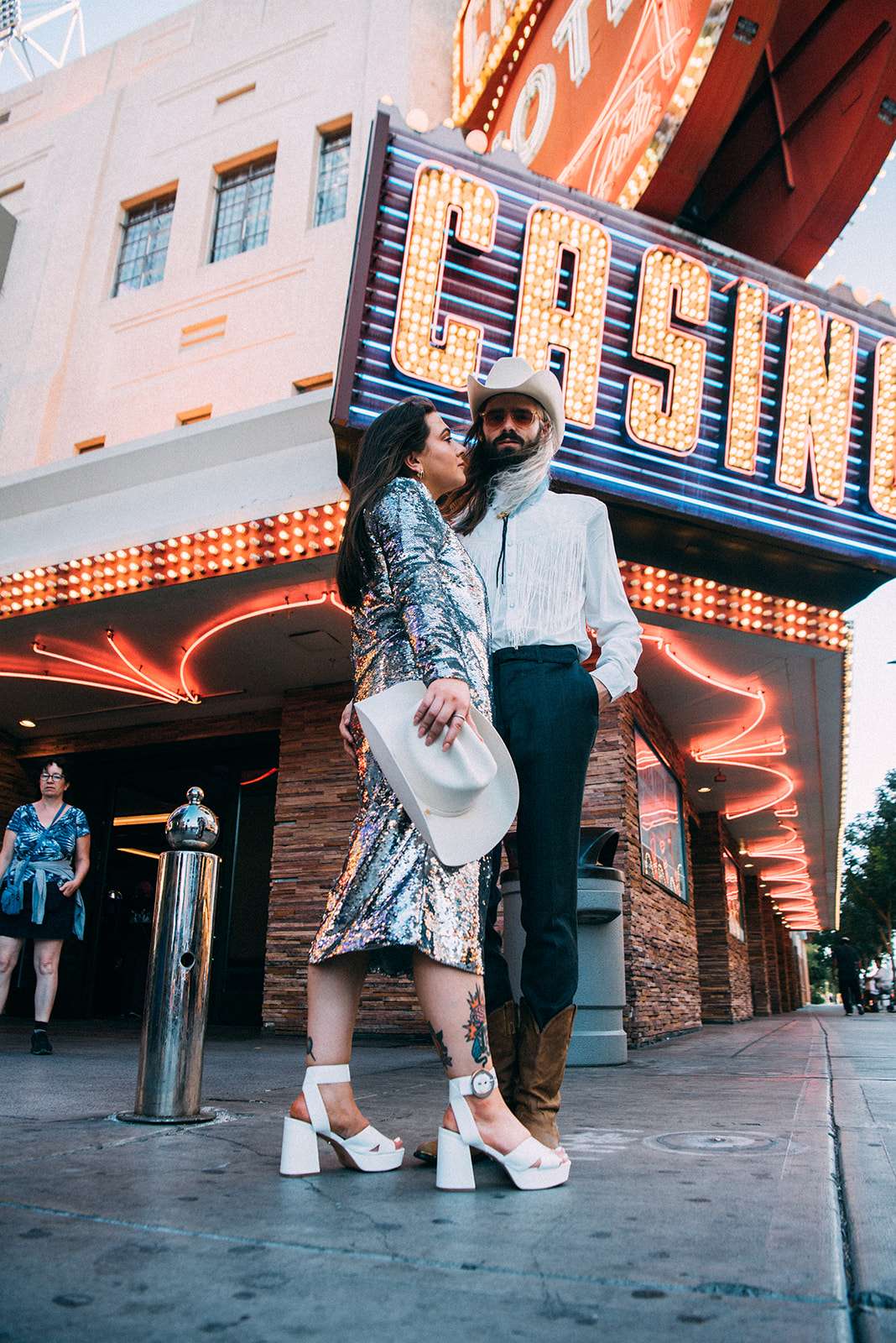 Amy and Alex's wedding is a little different to a lot of the Vegas elopements we feature, because they didn't actually have their ceremony photographed. However, I'm pretty sure you'll agree that their post-nuptial portraits by the iconic Ashley Marie Myers are epic enough to publish all on their lonesome!
Their look for the day was kind of sparkle meets cowboy, with Amy rocking a gorgeous midi length all-over silver sequin Ganni dress, and Alex in an authentic cowboy hat and boots and vintage bolo tie.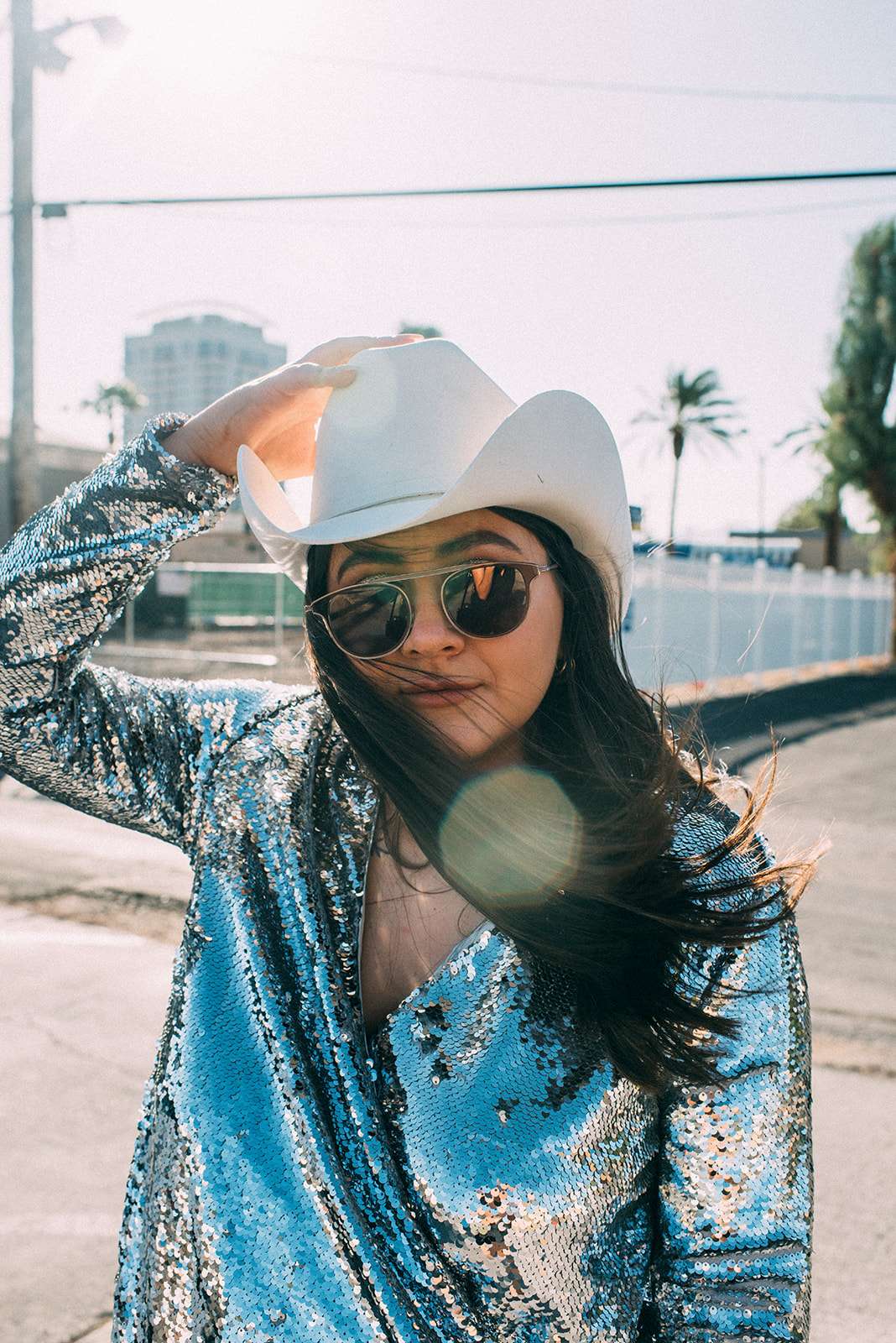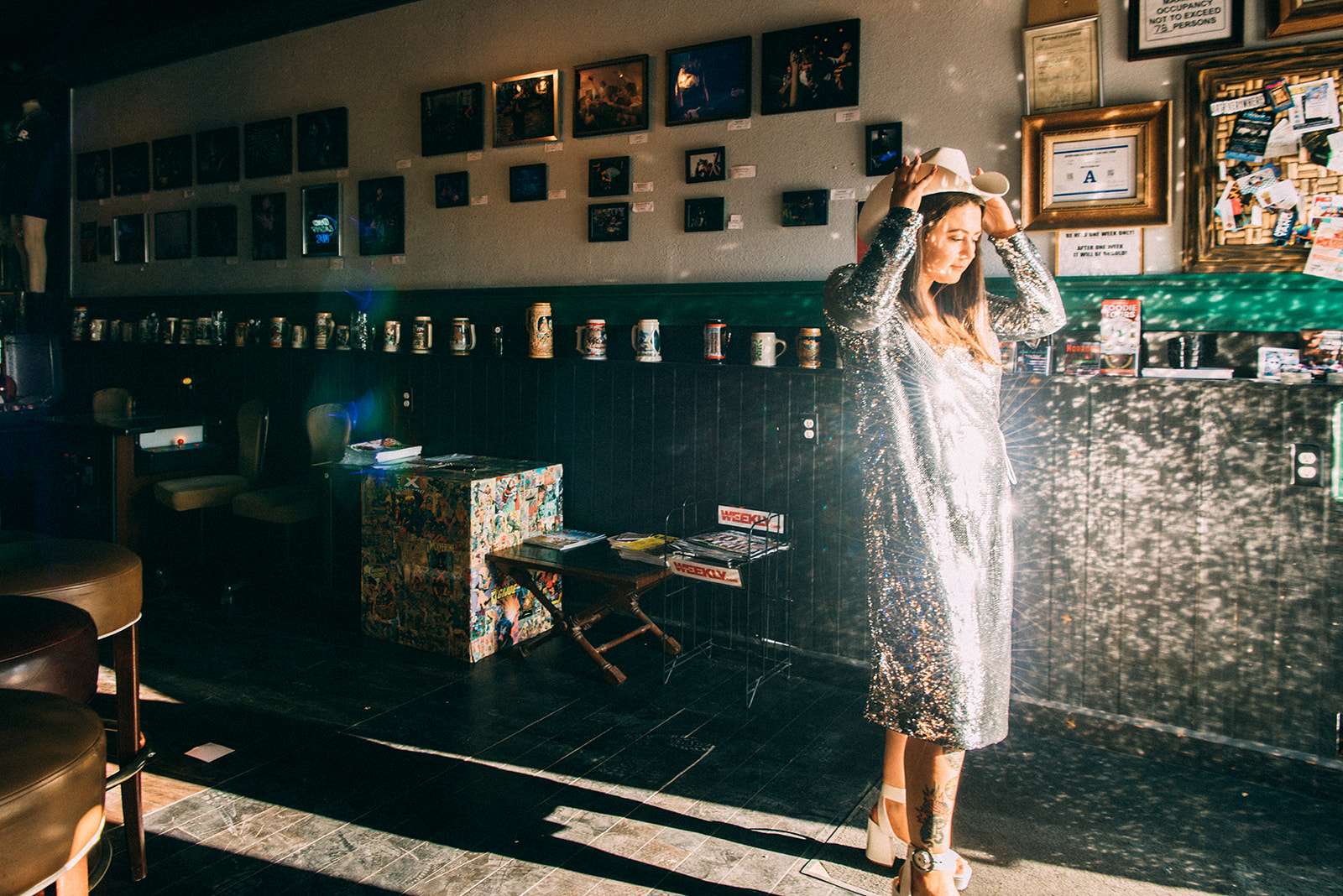 "We met in a now defunct club in Southend-on-Sea", began the bride. "We knew of each other before through mutual friends but that's the night we really hit it off. Our elopement theme was Quentin Tarantino meets David Lynch."
Their inspiration to elope was just the fact that they wanted to do things entirely on their own terms. Vegas gave them that and then some and luckily all their families understood and were happy for them to do their own thing. Of their £8000 total budget, their flights were the most expensive part but everything else ended up being much more affordable than a wedding back home would have been, plus they got an amazing holiday out of it!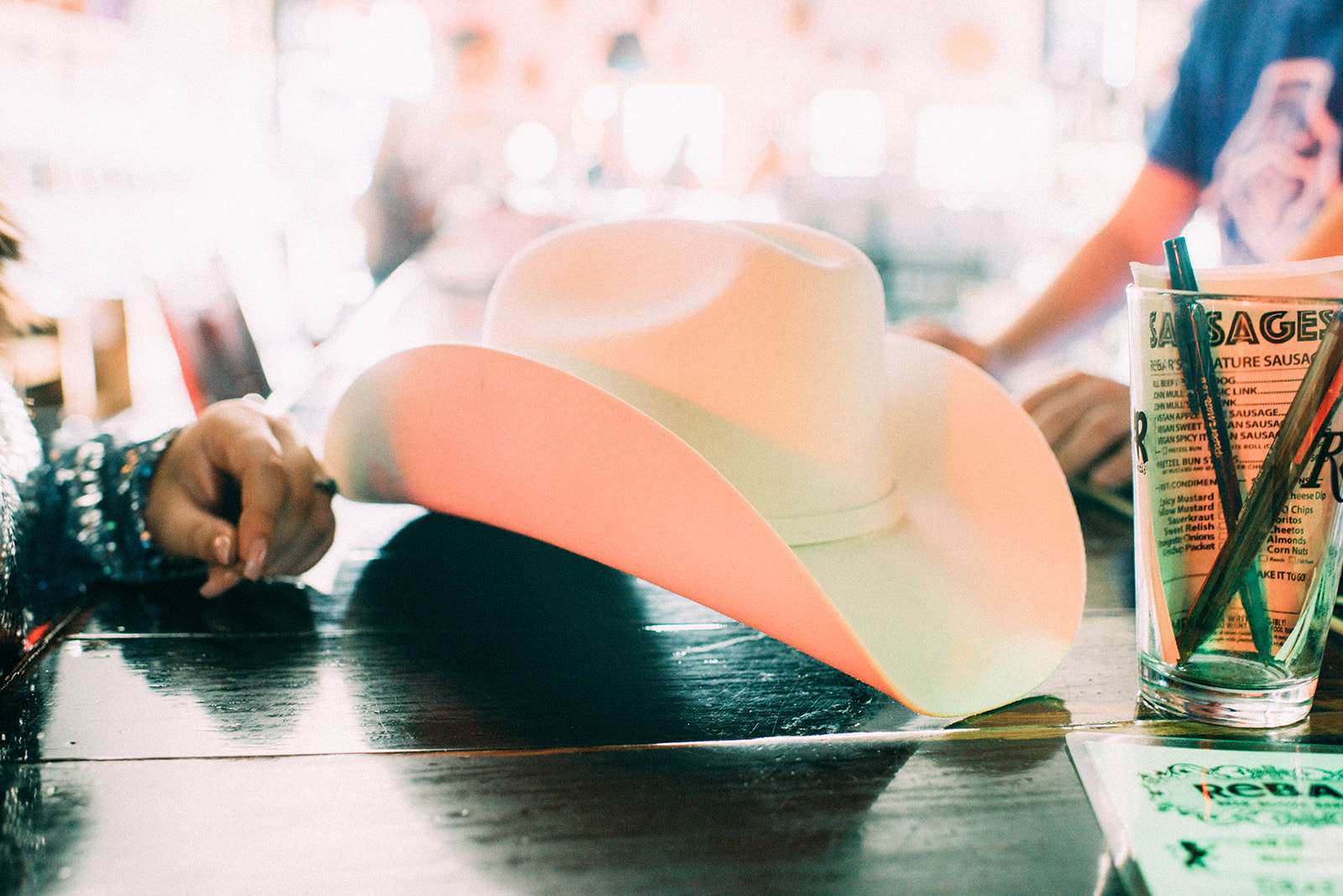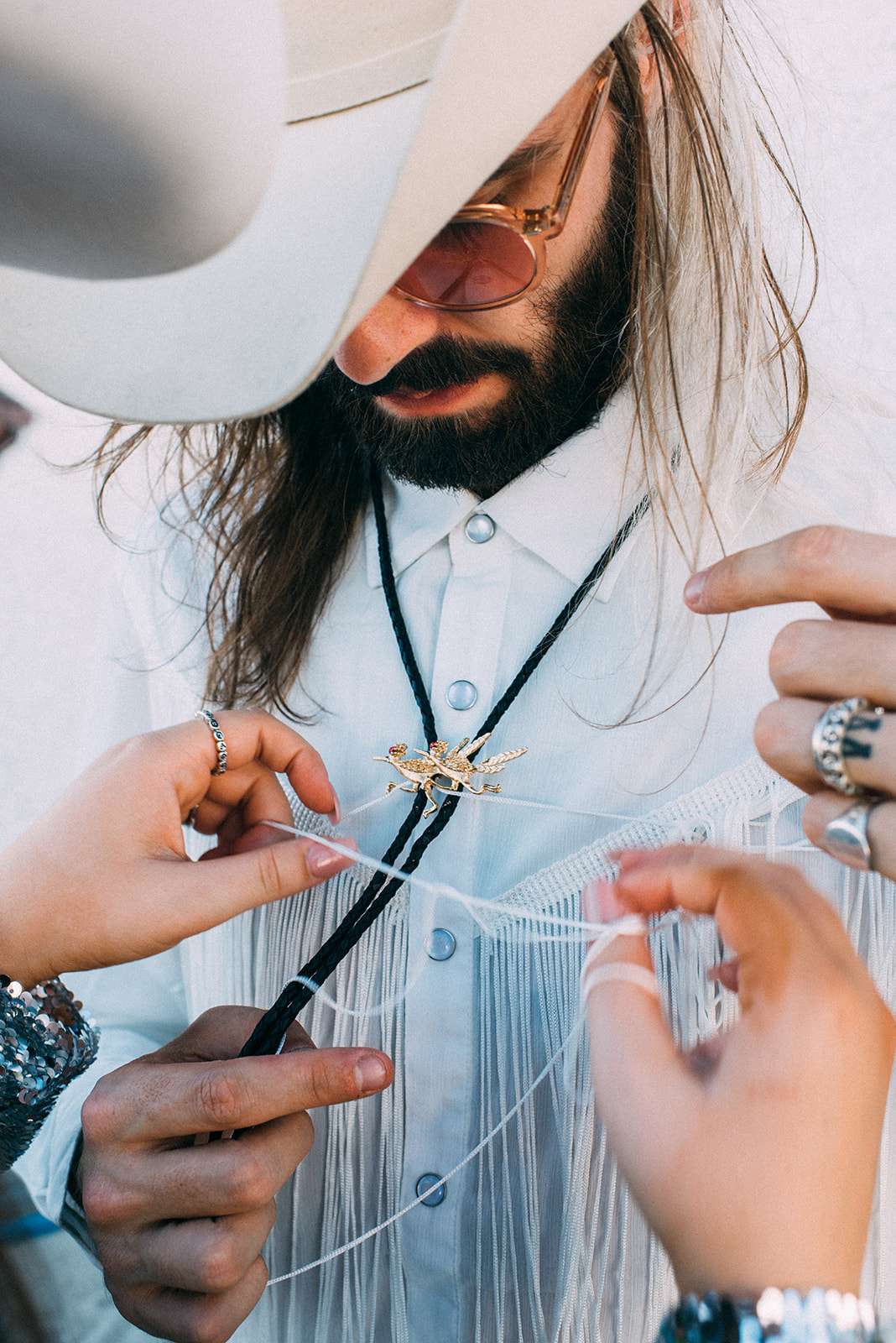 "We only started planning the wedding six weeks before we hopped on a plane", Amy continued. "You can totally plan a wedding in six weeks and still have fun with it! Enjoy it because you plan for what seems forever but it's one day and it's over so quickly."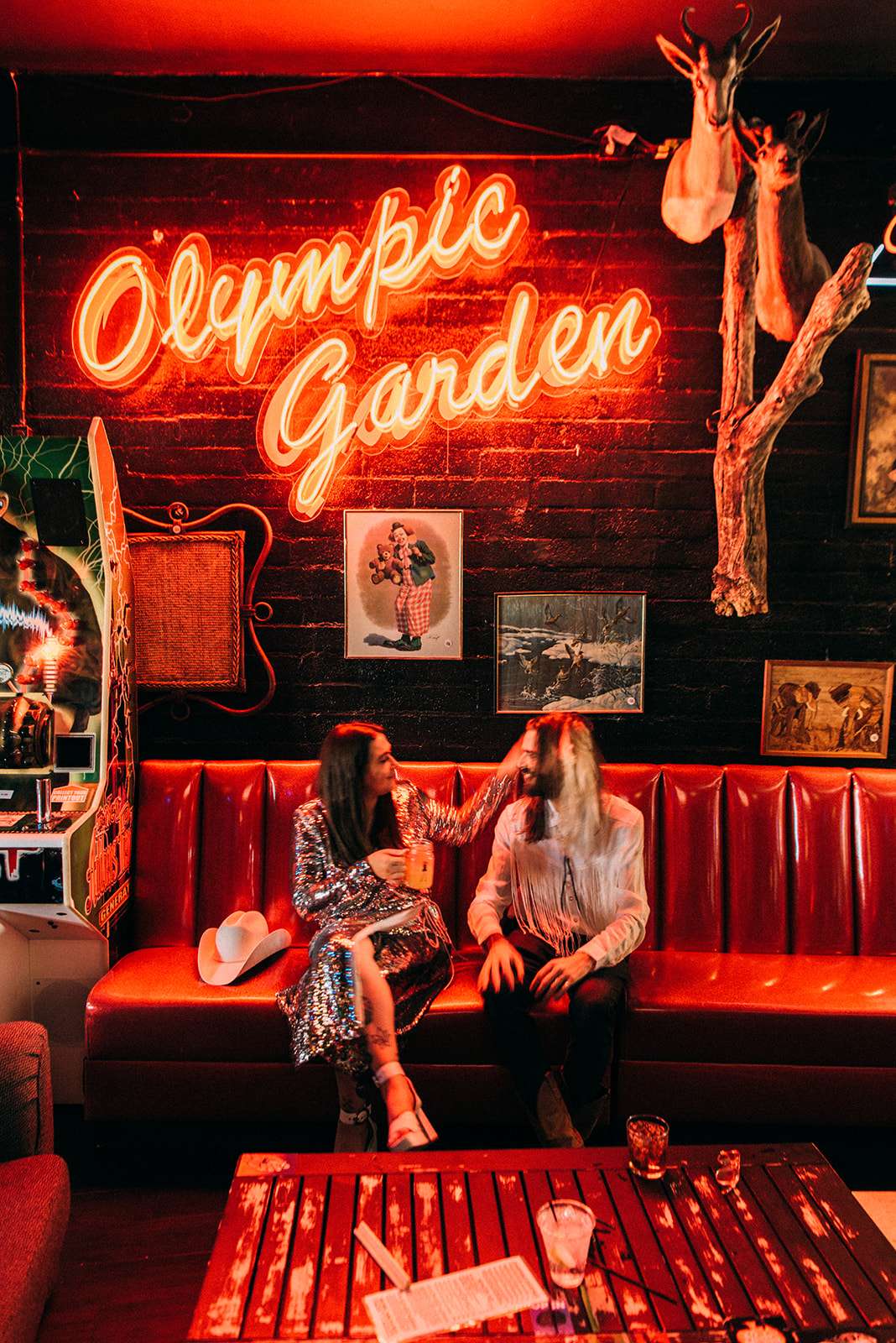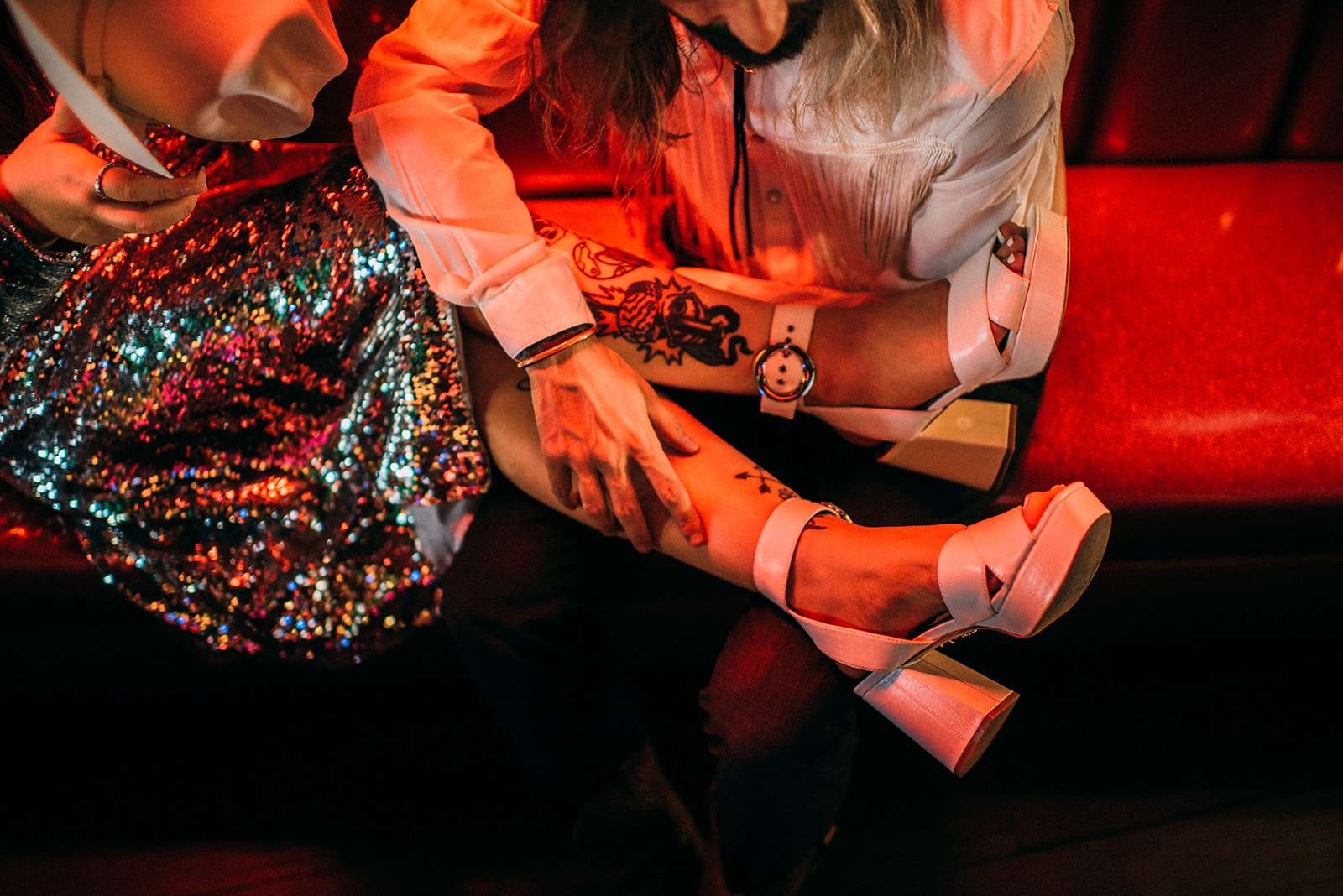 Elvis walked Amy down the aisle and serenaded them during their ceremony at Graceland Chapel, "Well mainly Alex!" Amy laughed, "and our minister constantly referred to my now husband being able to 'satisfy' me as our vows. Our family was watching live back home at 1am and I just laughed the entire time that this was even real. Once we kissed as husband and wife we had our classic cheesy photo shoot with Elvis and he sang us one last banger then ran off."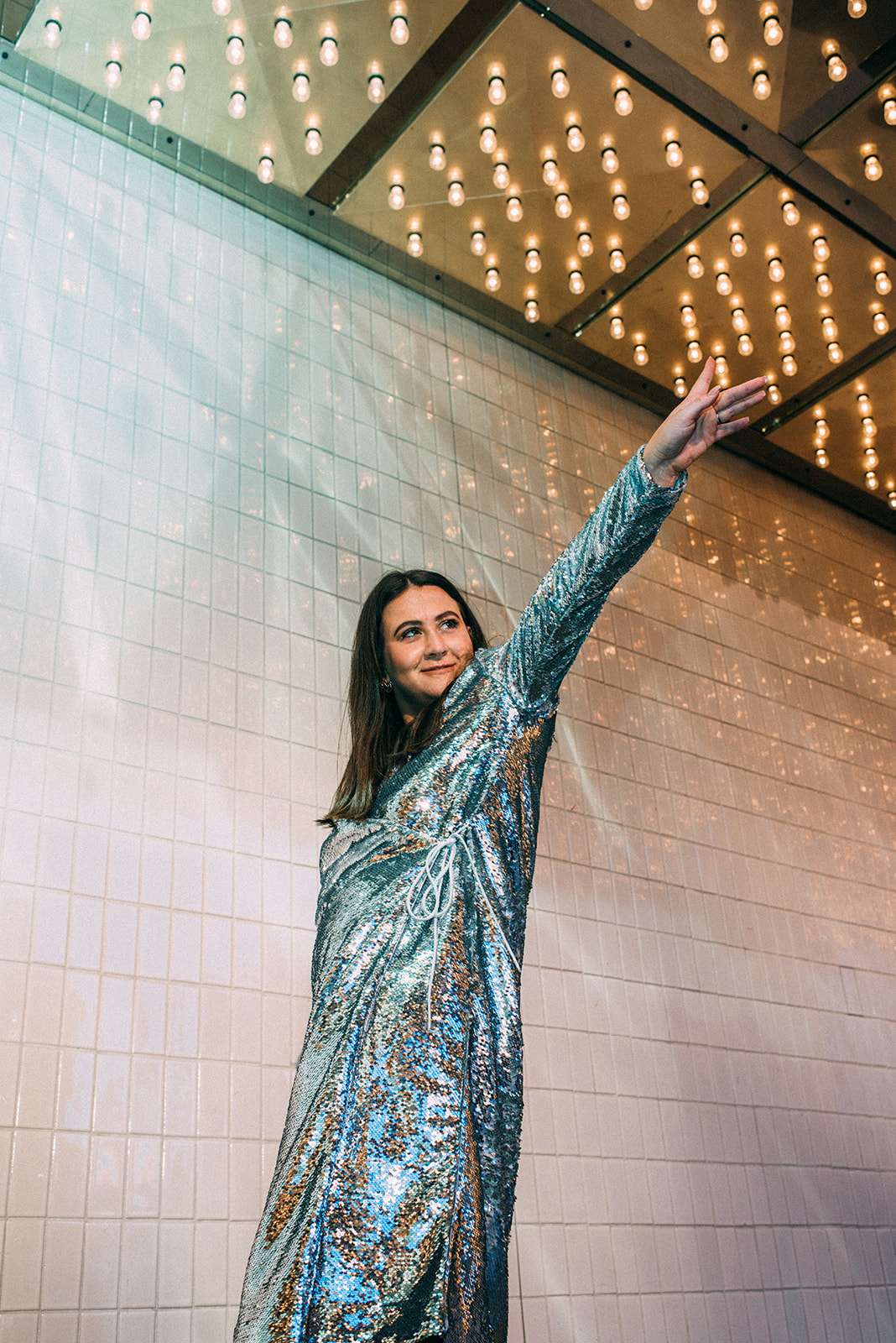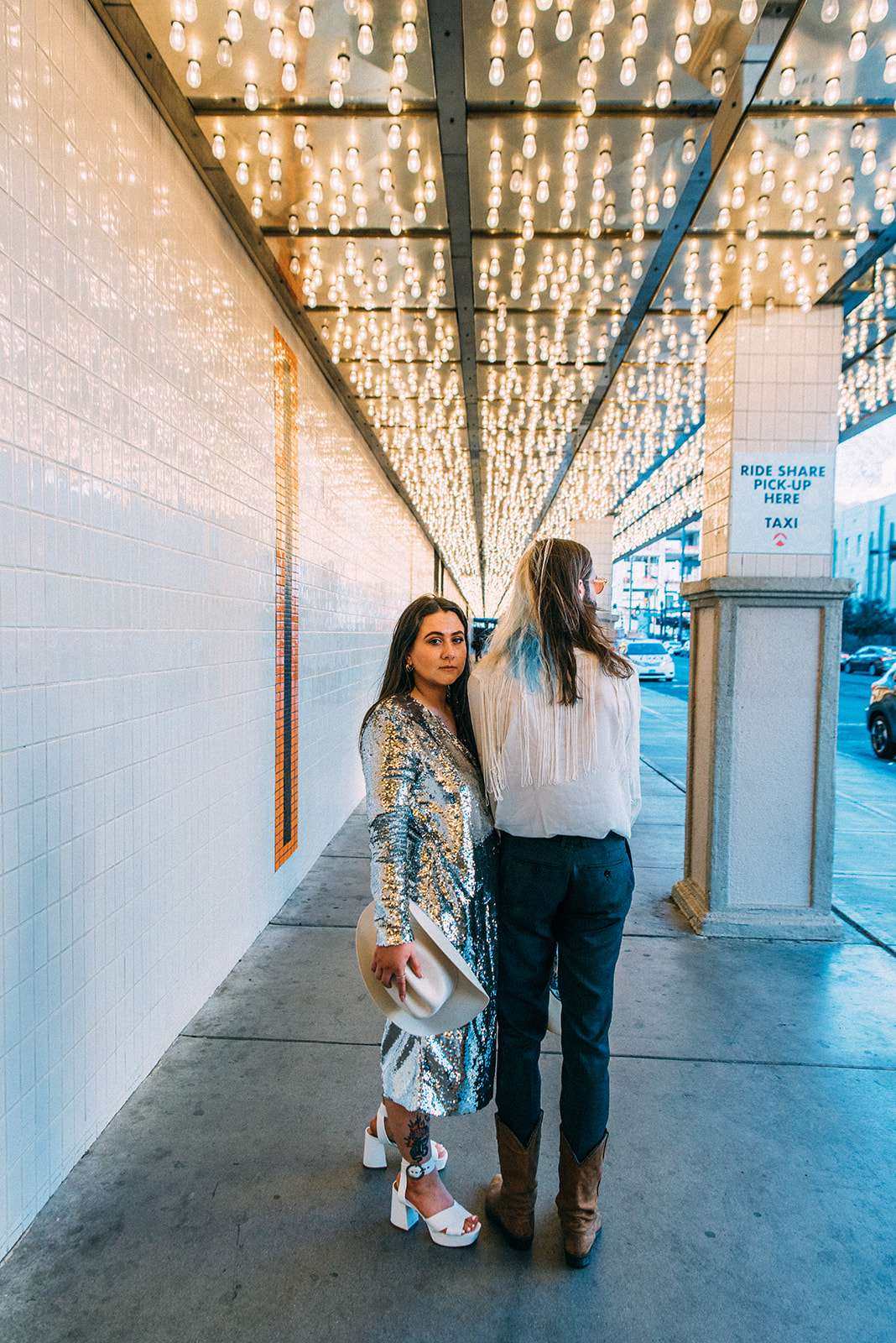 "The best thing about planning wedding was keeping my Ganni sequin dress a secret till the very last minute. Alex had no idea what I was going to wear and he was speechless when he saw it. The hardest thing about planning a destination wedding was trying to think of everything we needed…. then condensing that into a 25kg suitcase! Plus all our stuff for the honeymoon and a ten day long holiday – that wasn't easy AT ALL!"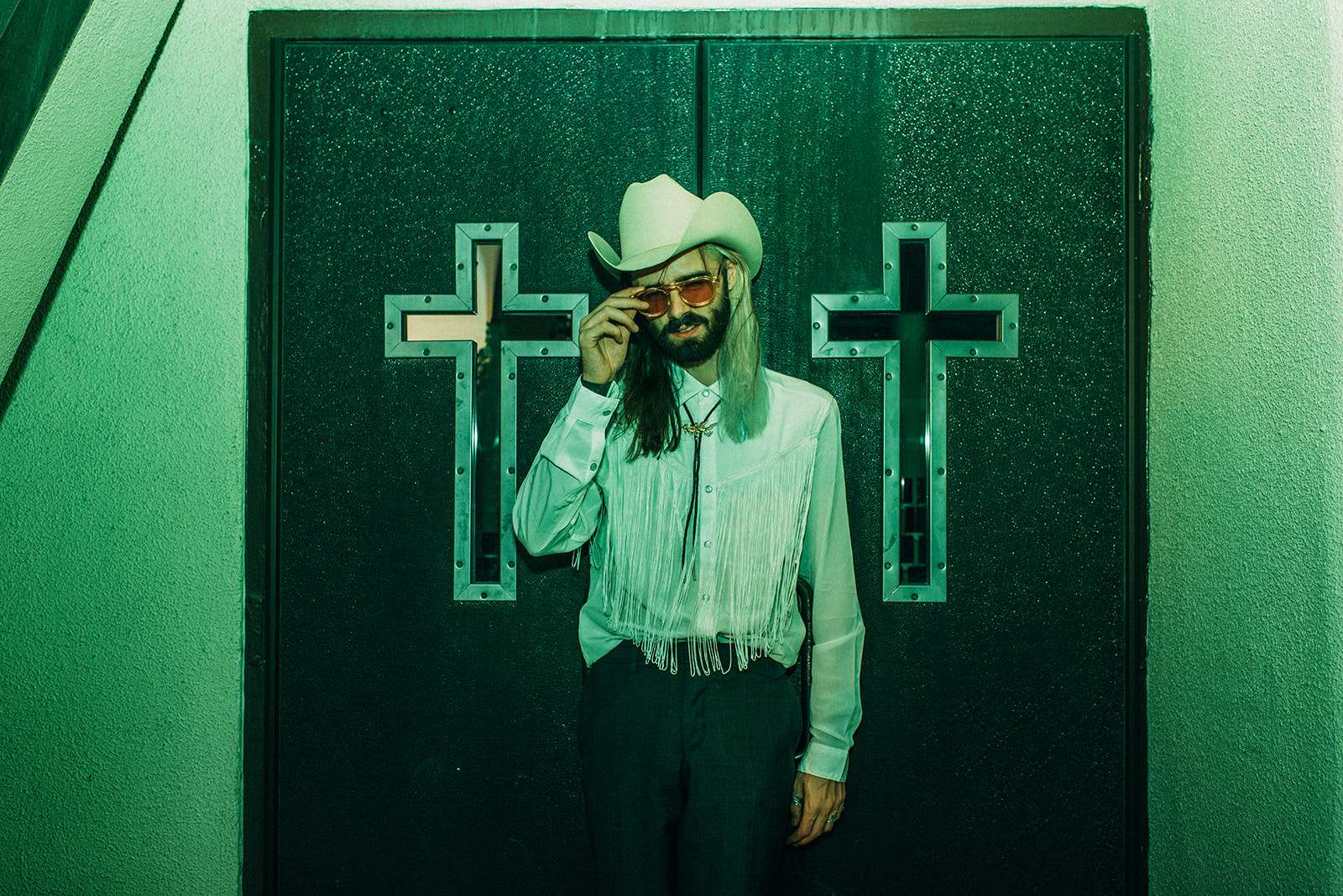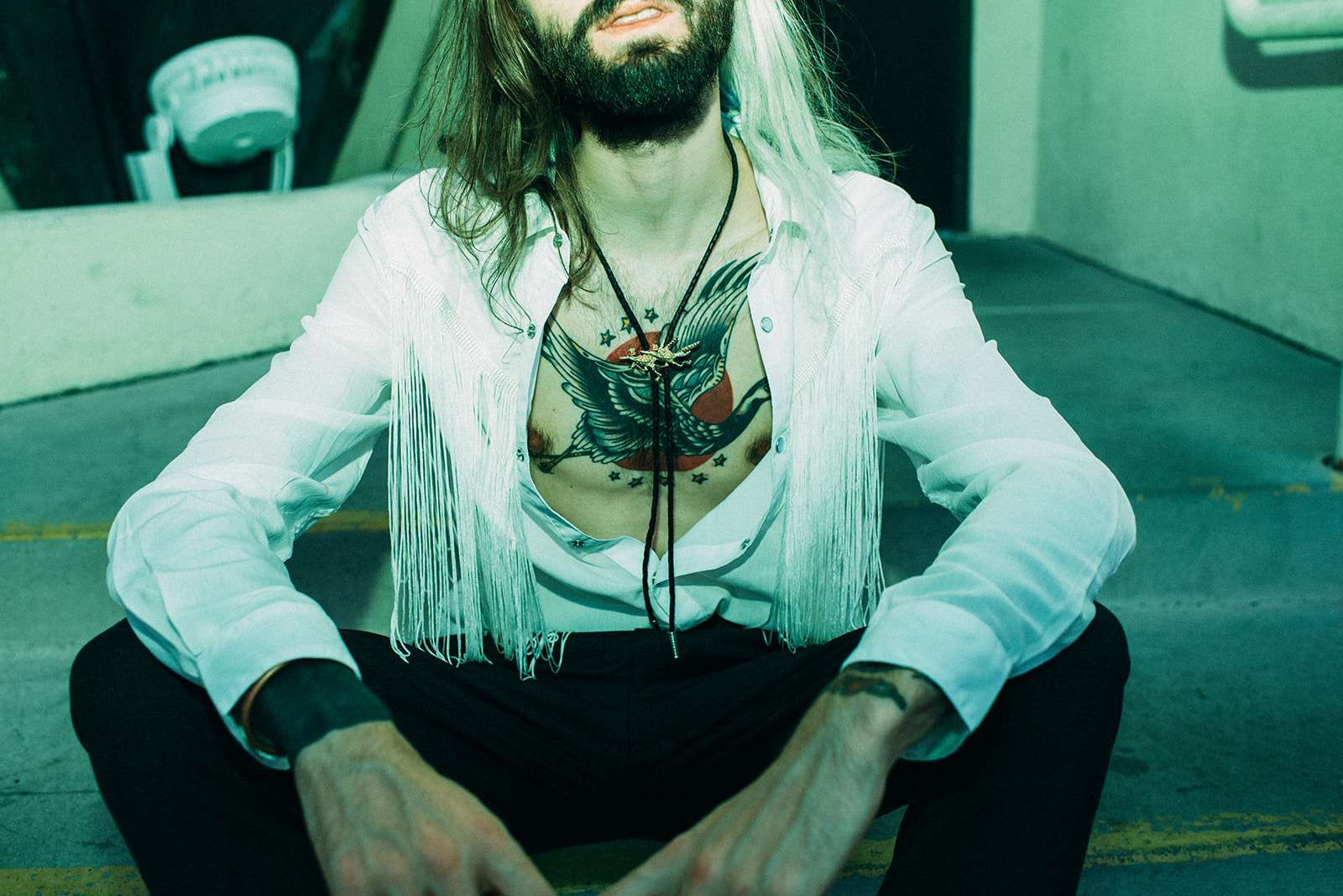 "Have your wedding for yourself and not for anyone else", she concludes. "it's YOUR day. We were worried how our families would react about us eloping and in the end they were fine because they understood it was what we wanted. Don't base your day around anyone else, this one day is all yours, enjoy it because it honestly goes by in a flash."