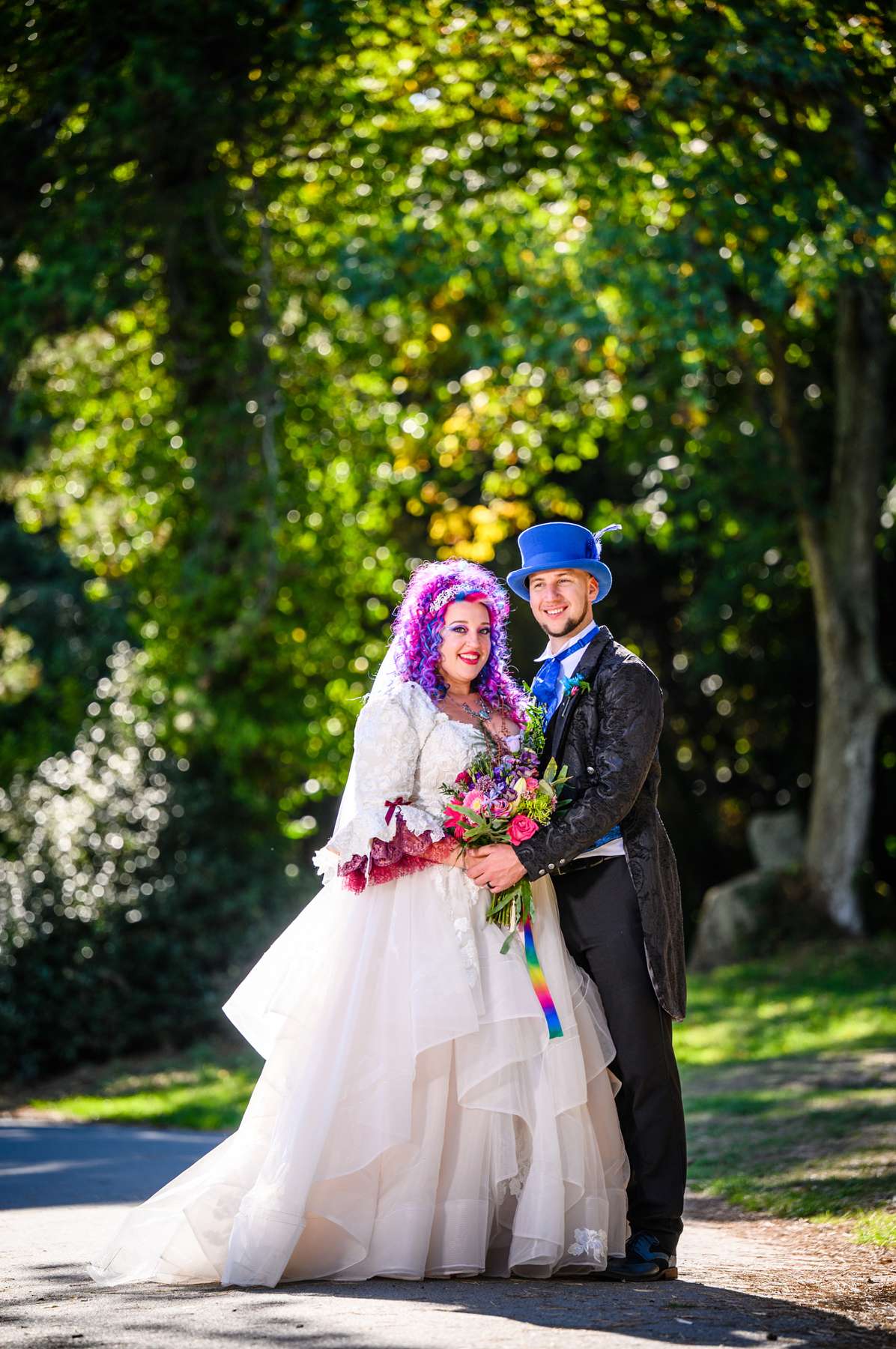 Dom and Daniel's wedding artfully wove together elements from their favourite worlds into a truly unique day. Inspired by Harry Potter, Lord of the Rings and anime, the bride in particular went all out to create a wedding like nothing she'd seen before. As a designer, she took inspiration from their passions and crafted a whimsical fantasy design with a French baroque aesthetic.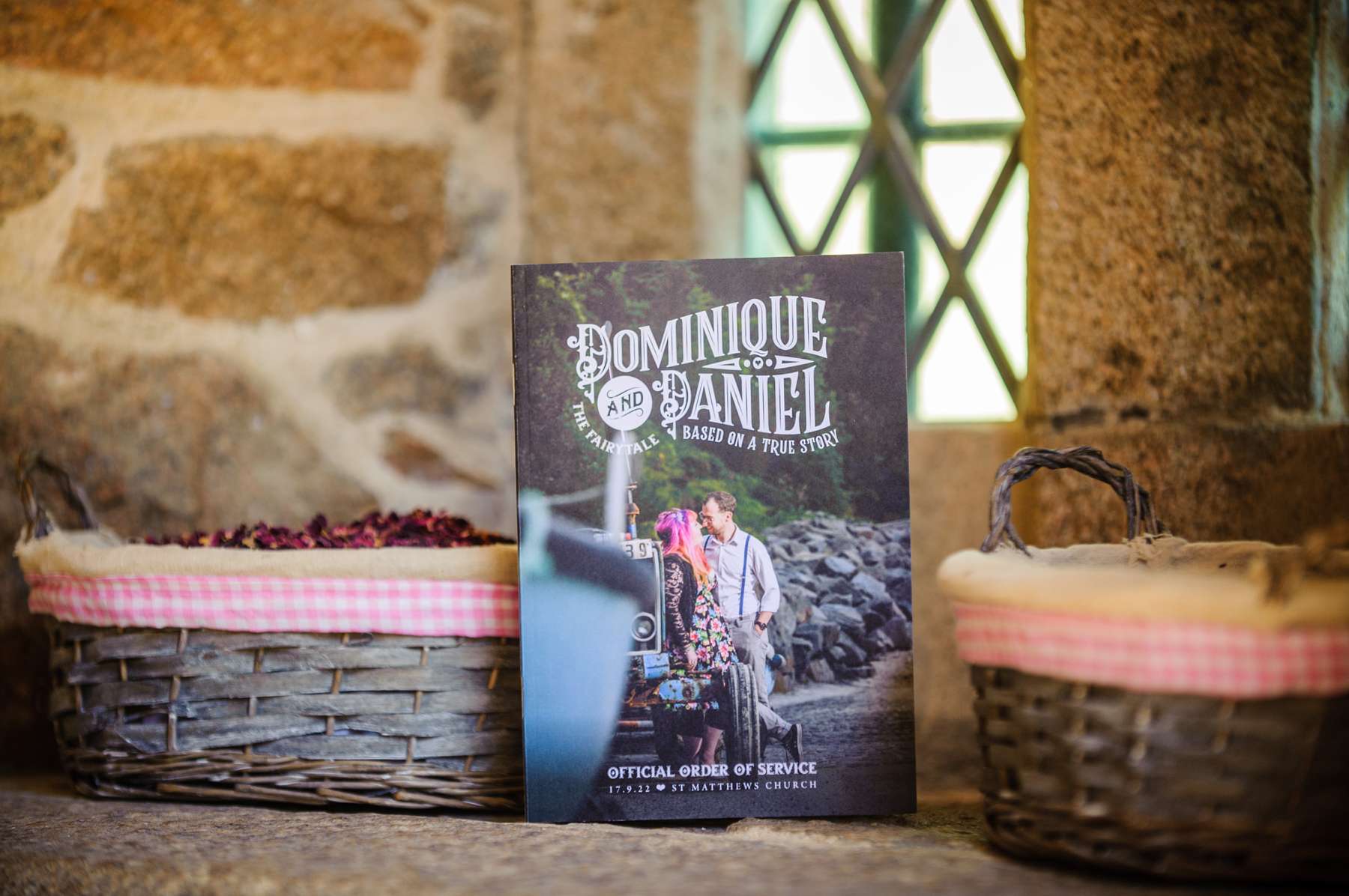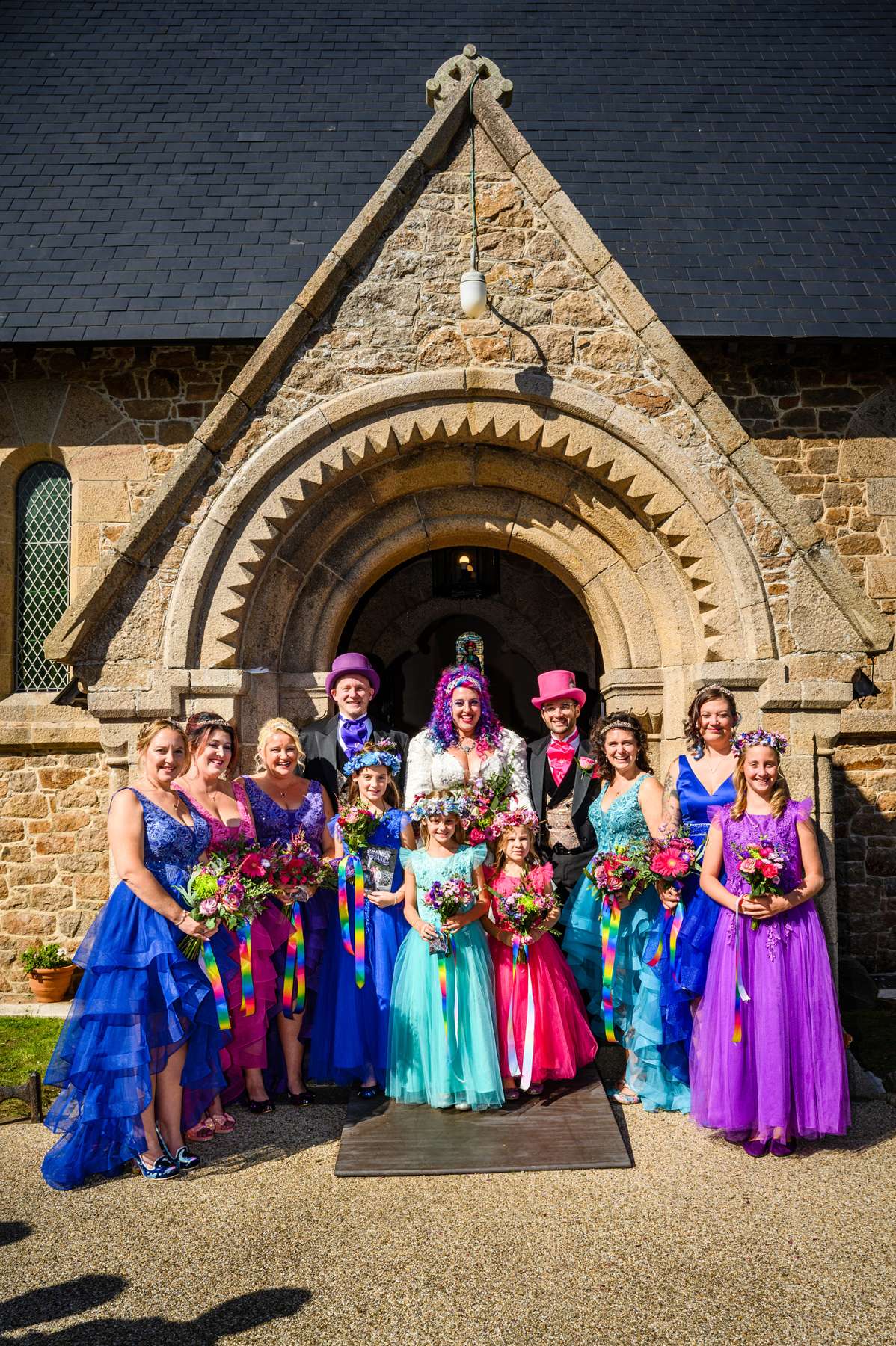 One of the key aspects that made their wedding stand out was Dom's determination to stay true to her vision, even when faced with suggestions to tone it down or stick to one theme.
She explained, "We wanted a colourful wedding full of all the things we love, so we created something that our guests felt was like going to the theatre. Our theming was around our journey together so even the music we chose was a journey with nods to all our musical ventures over the years. We asked friends and groups we are or have been a part of to perform – six acts in total (with a surprise performance from the bride) for a celebration of our journey."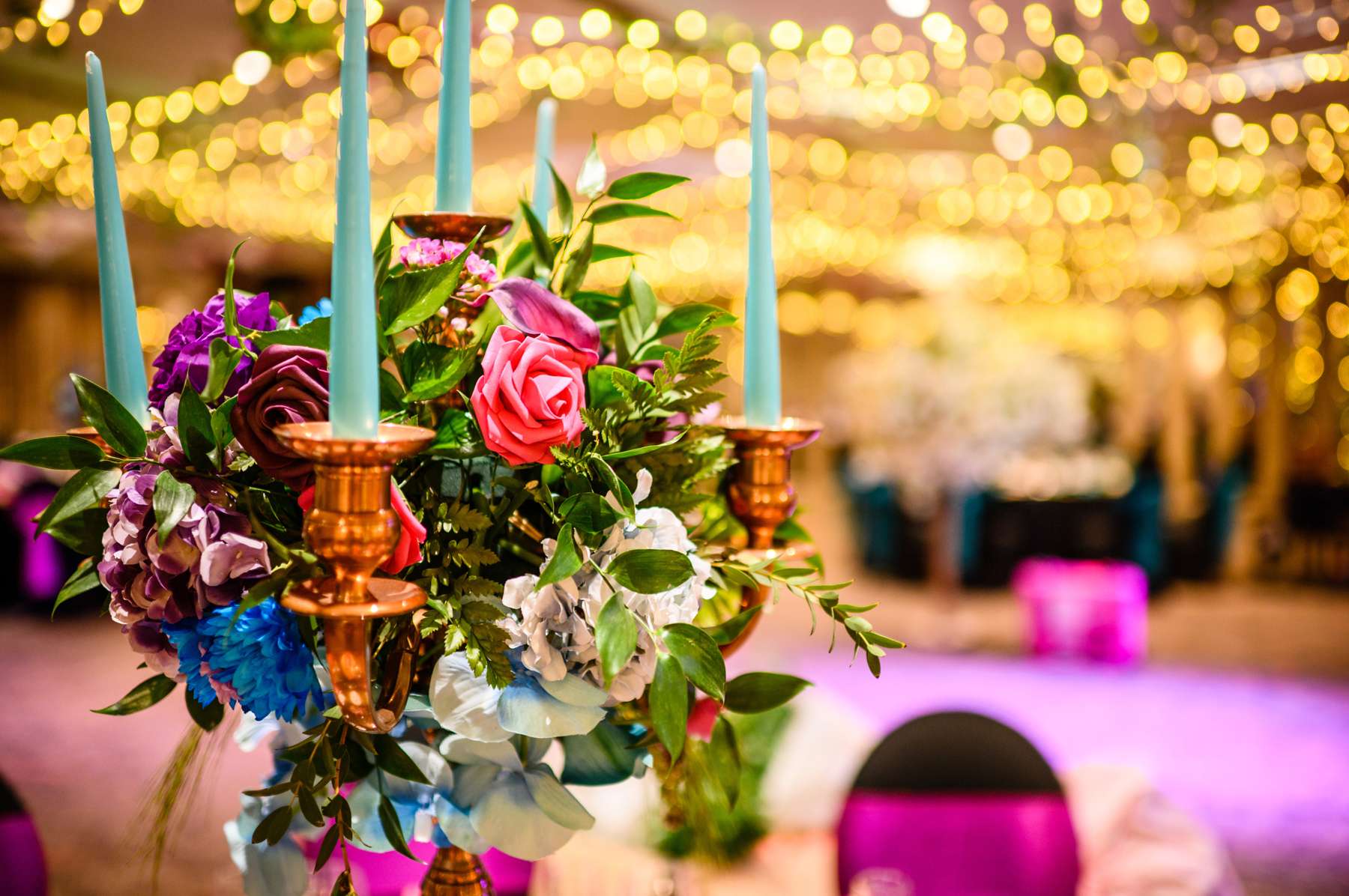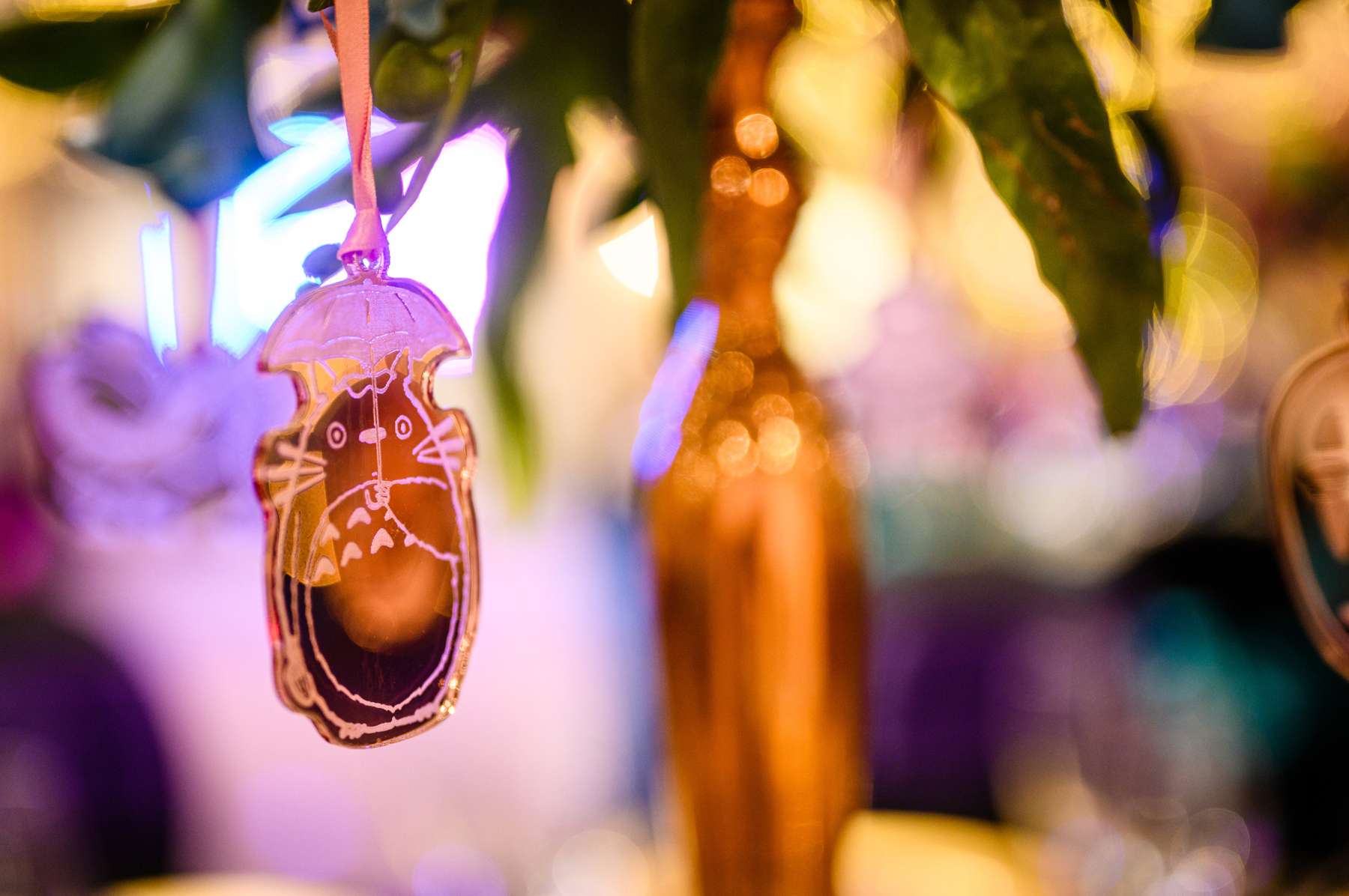 Dom walked down the aisle to the Harry Potter theme tune, performed by Guernsey Concert Brass, who she used to perform with. The entire ceremony was deeply moving and there were many happy and sad tears from everyone.
Dom continued, "The culmination of the last two years of delays and disappointments mixed with the emotion of the day and missing my father (who passed away due to cancer), lead to many tissues emerging from the bridesguard during the ceremony. Our guests said it was the most emotional wedding they has ever been to!"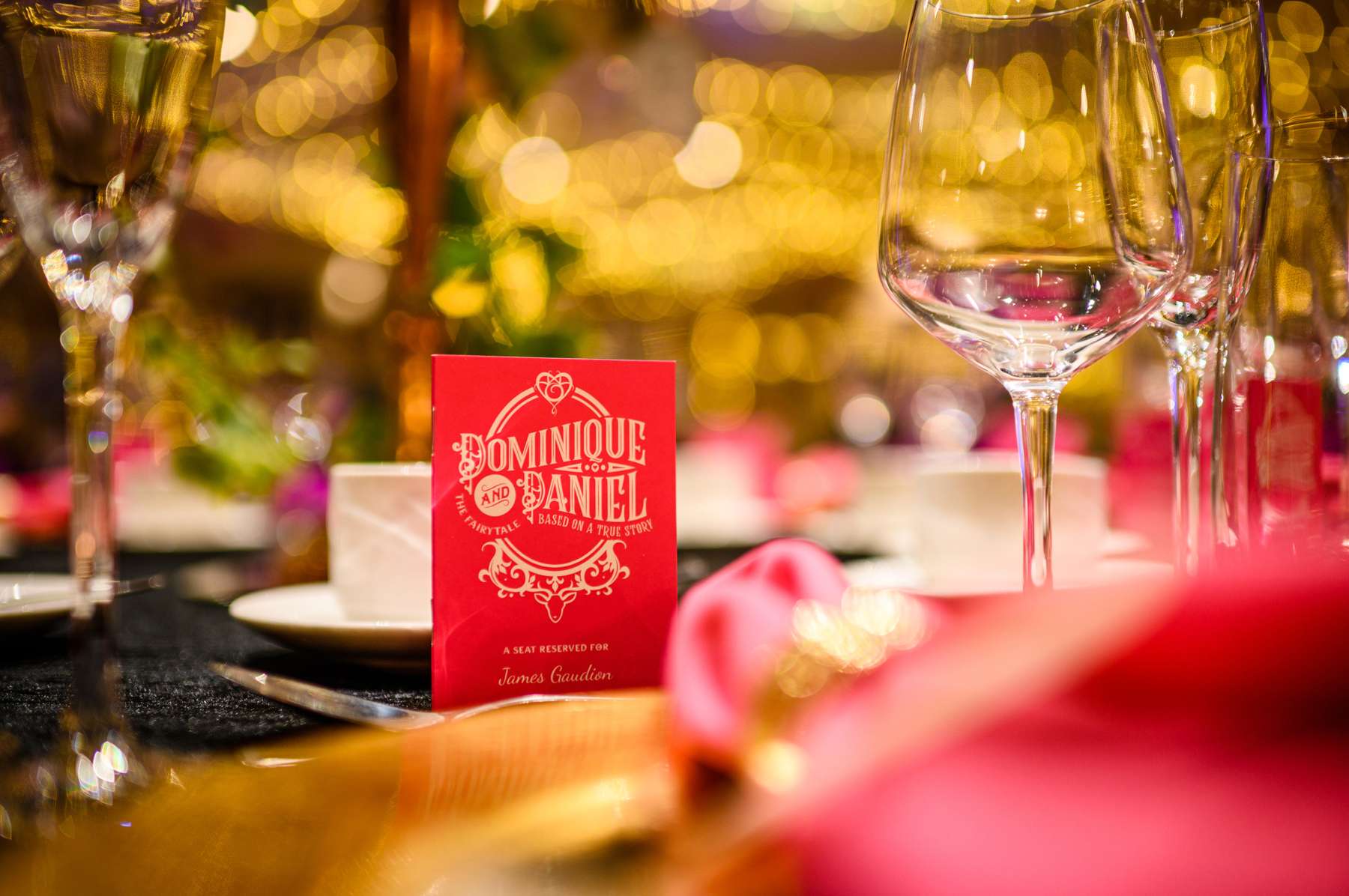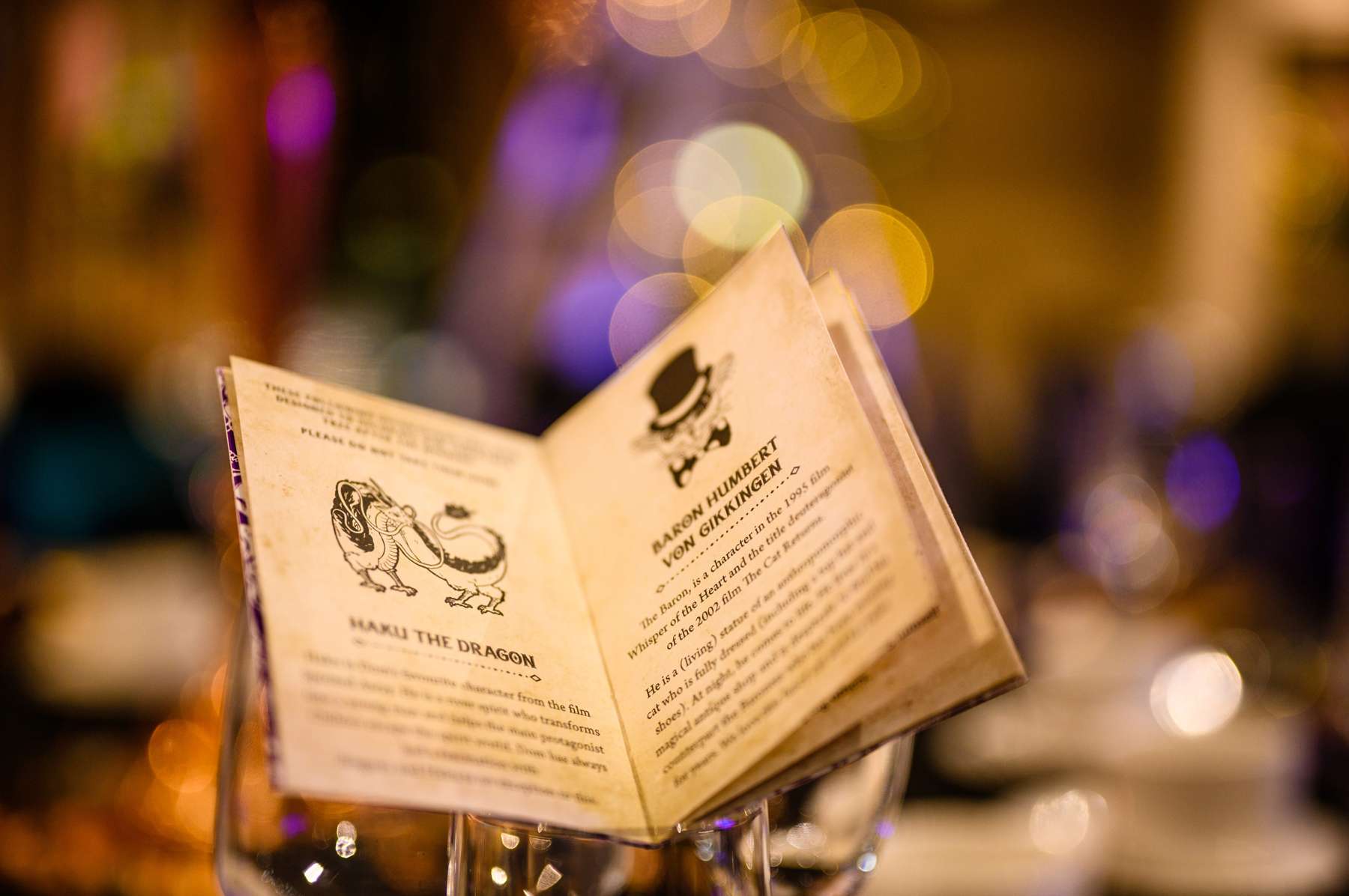 Their performer friends also did an acoustic rendition of First Date by Blink 182 and Here in Your Arms by Hellogoodbye. The wedding party walked out of the church to a flash mob by the bride's choir, The Accidentals, singing the Circle of Life. Being Disney fans with the groom also being South African this fitted with the celebratory tone of the day.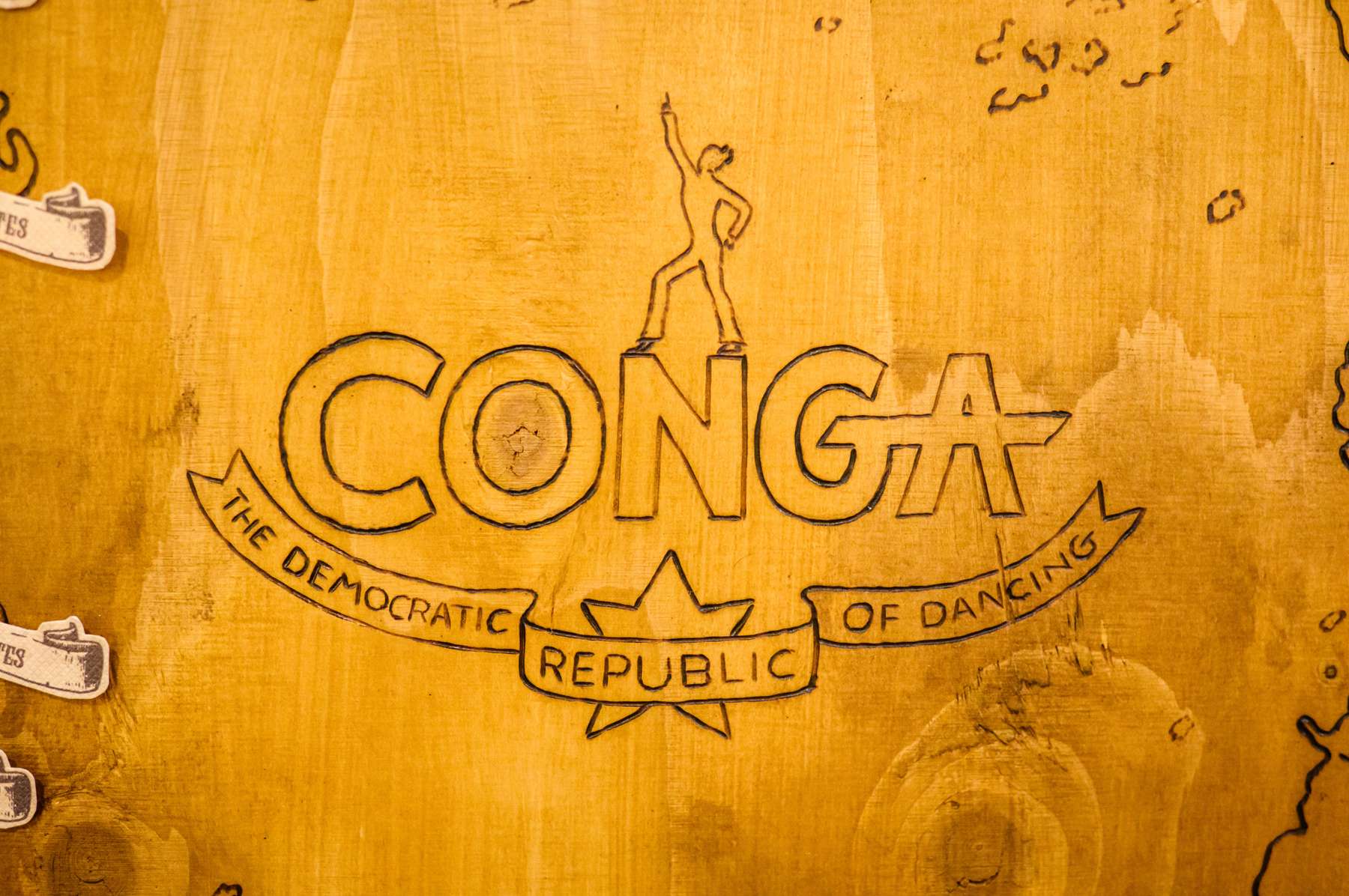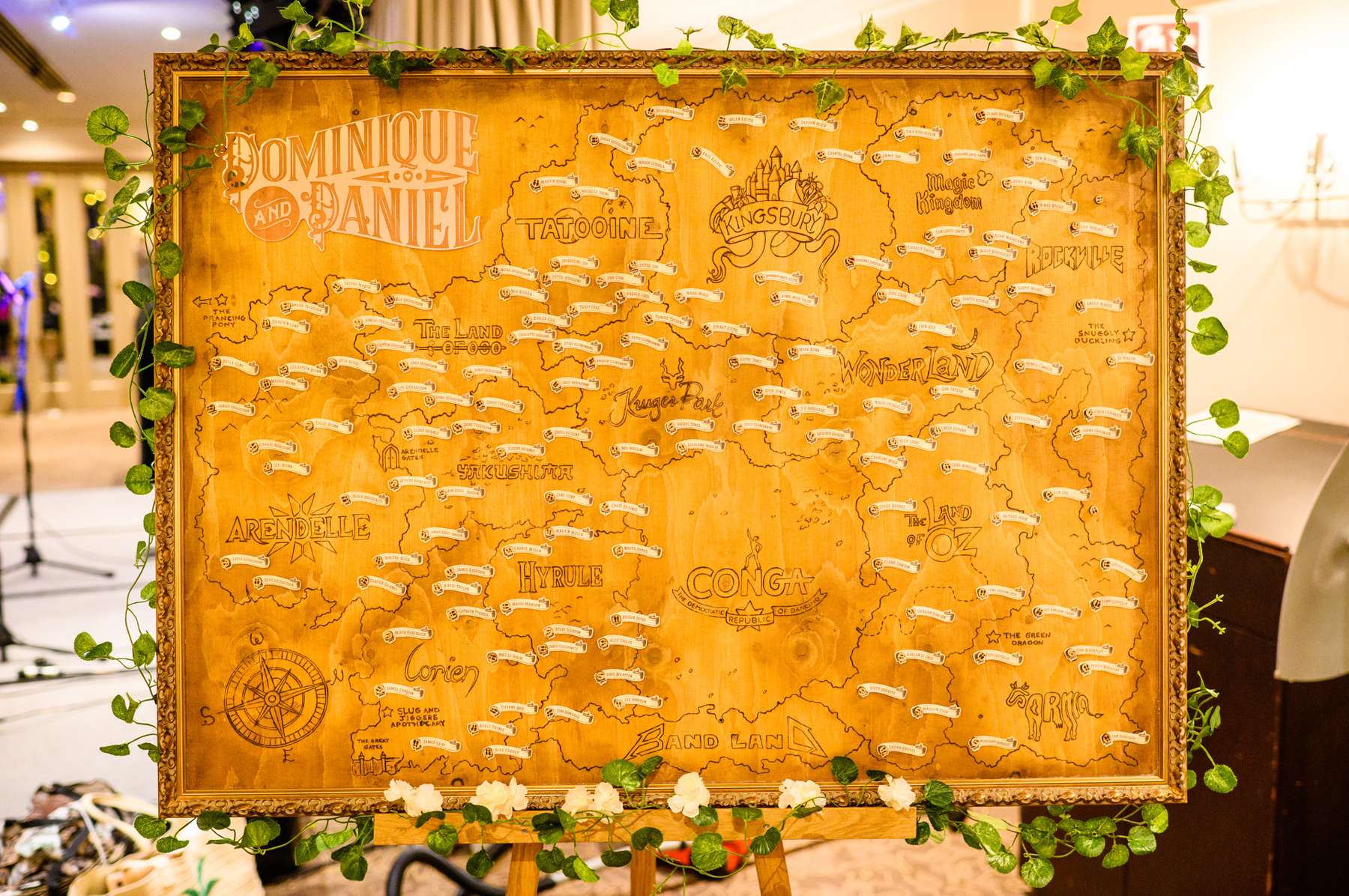 The reception was a delightful spectacle, with surprises and meaningful touches at every turn. The décor and DIY projects were plentiful with Dom infusing her creativity into every aspect she could. From the elaborate invitations, table names and signs, to the unique table plan that resembled an old map inspired by Lord of the Rings and the Marauder's Map, Dom's artistic flair shone through. Even the reception's bars were transformed into taverns from their favourite books and the guest book table was styled as if it were an apothecary.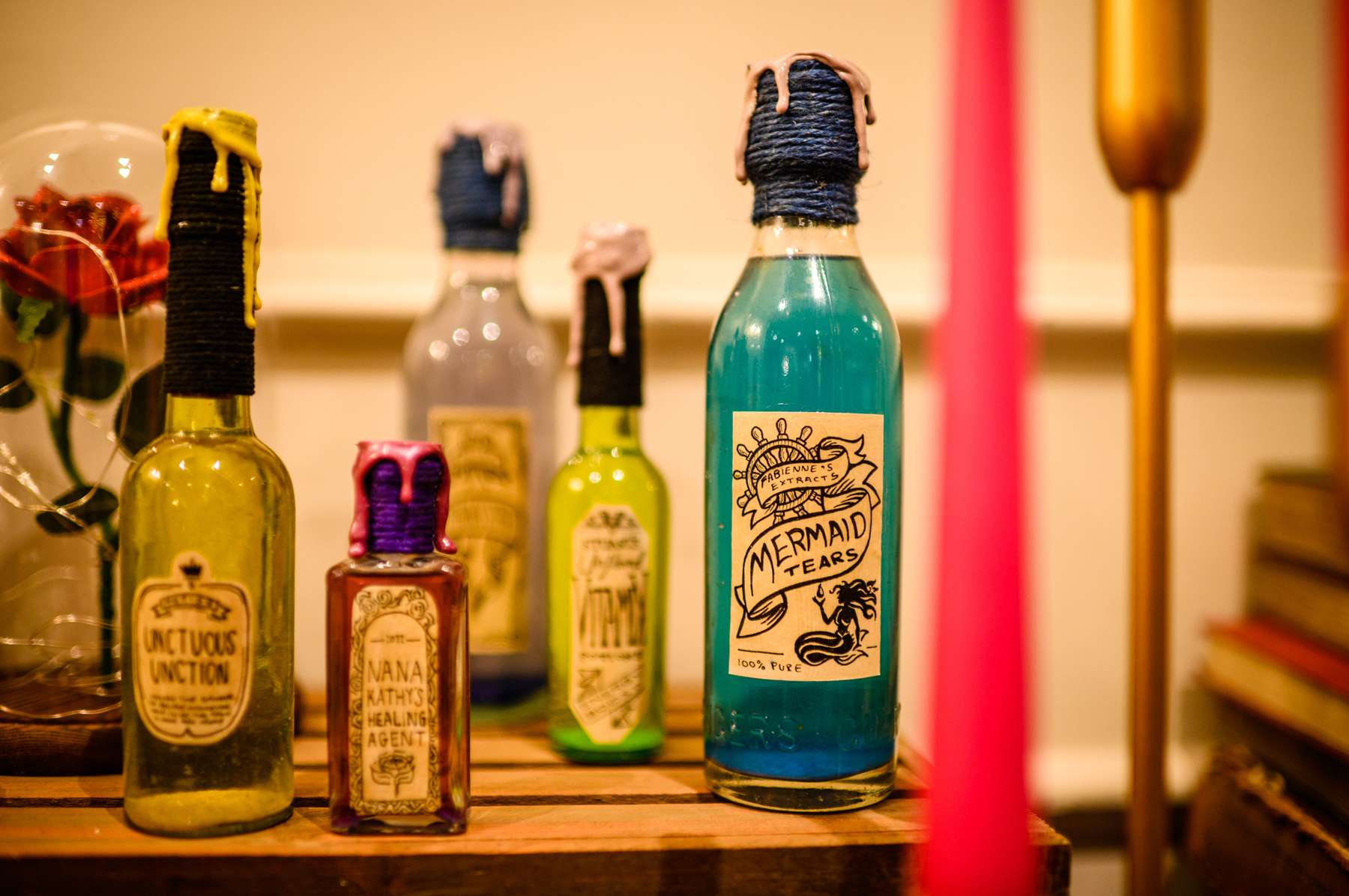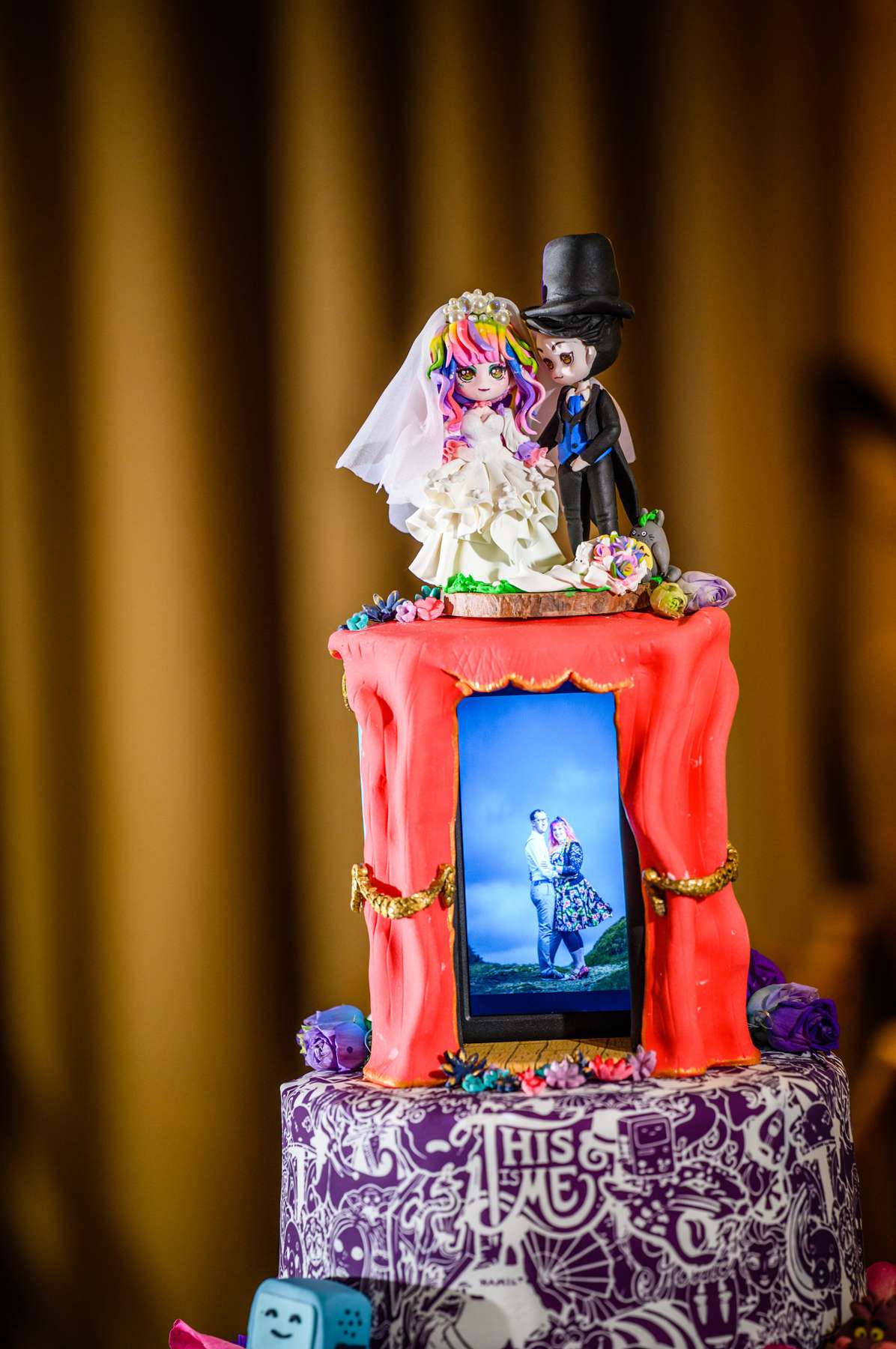 The cake was made by the bride's sisters, her mum made all of the groomsguard waistcoats, ties and pocket squares and the groom's mother made biltong for edible wedding favours.
"I loved creating our world and designing every detail.", Dom said. "I used our wedding as an opportunity to play with the extremes of possibilities, and challenge the normal practices. I also loved planning with my bridal party which was mixed gender dubbed the 'brideguard' and 'groomsguard' respectively – an idea I saw on Rock n Roll Bride!"
To future engaged couples, Dom advises, "Make it you! Don't worry how other people have done it. I was told I should just choose one person to walk me up the aisle and I'm so glad I did it my way! The more you, the better and more memorable your wedding will be. It doesn't have to cost the earth to be you either, problem solving really opened up some more creative solutions."