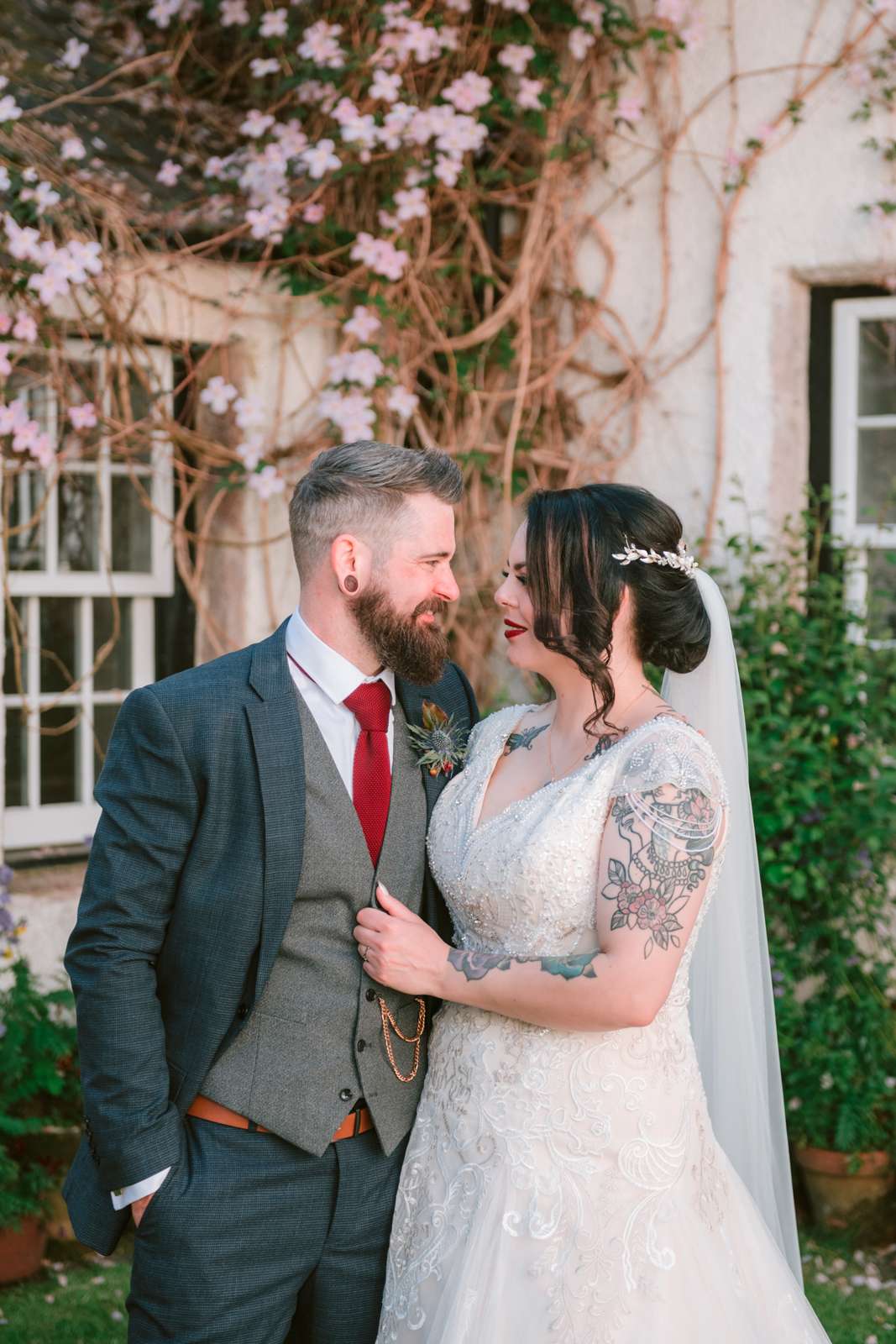 When a wedding cake maker gets married, you'd expect them to go all out on their cake – and Claire certainly didn't disappoint. She married Damian in June and the wedding cake was the star of the show!
They didn't really have a theme but wanted to use a deep, rich colour palette. "I looked online for gothic wedding inspiration and geek themes", said Claire. "Our day was a big mixed bag, its just us lots of different aspects and things we love. The result was gothic glam with a touch of traditional."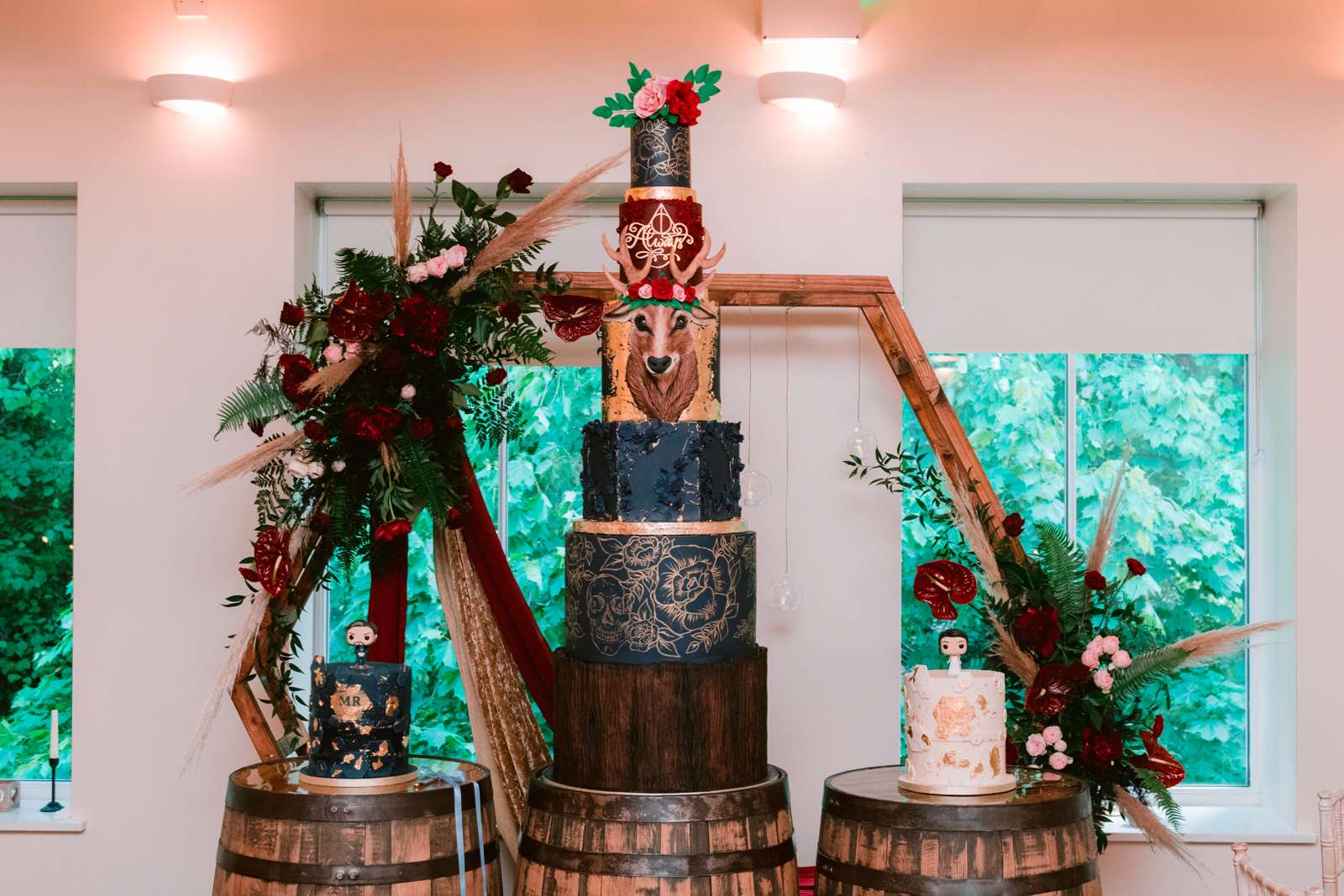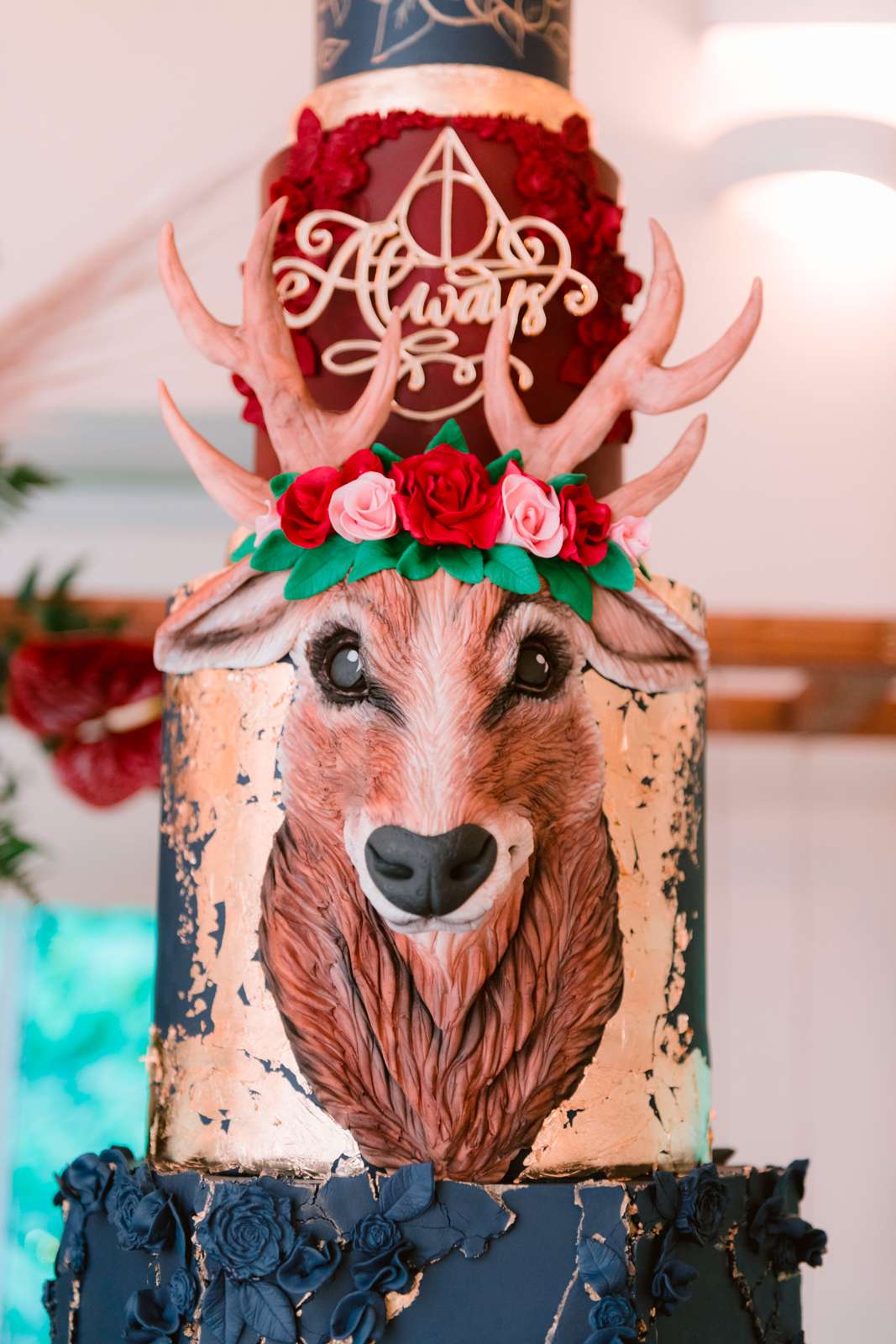 Setting a budget of £15,000, they quickly realised they were going to blow that to get what they wanted. In the end they spent almost double what they initially planned, but the day was exactly as they envisioned so they have no regrets. "It won't always be fun and games but it will all come together in the end", Claire remembered. "I wish we'd realised sooner how much there is to do and how much it would all cost though!"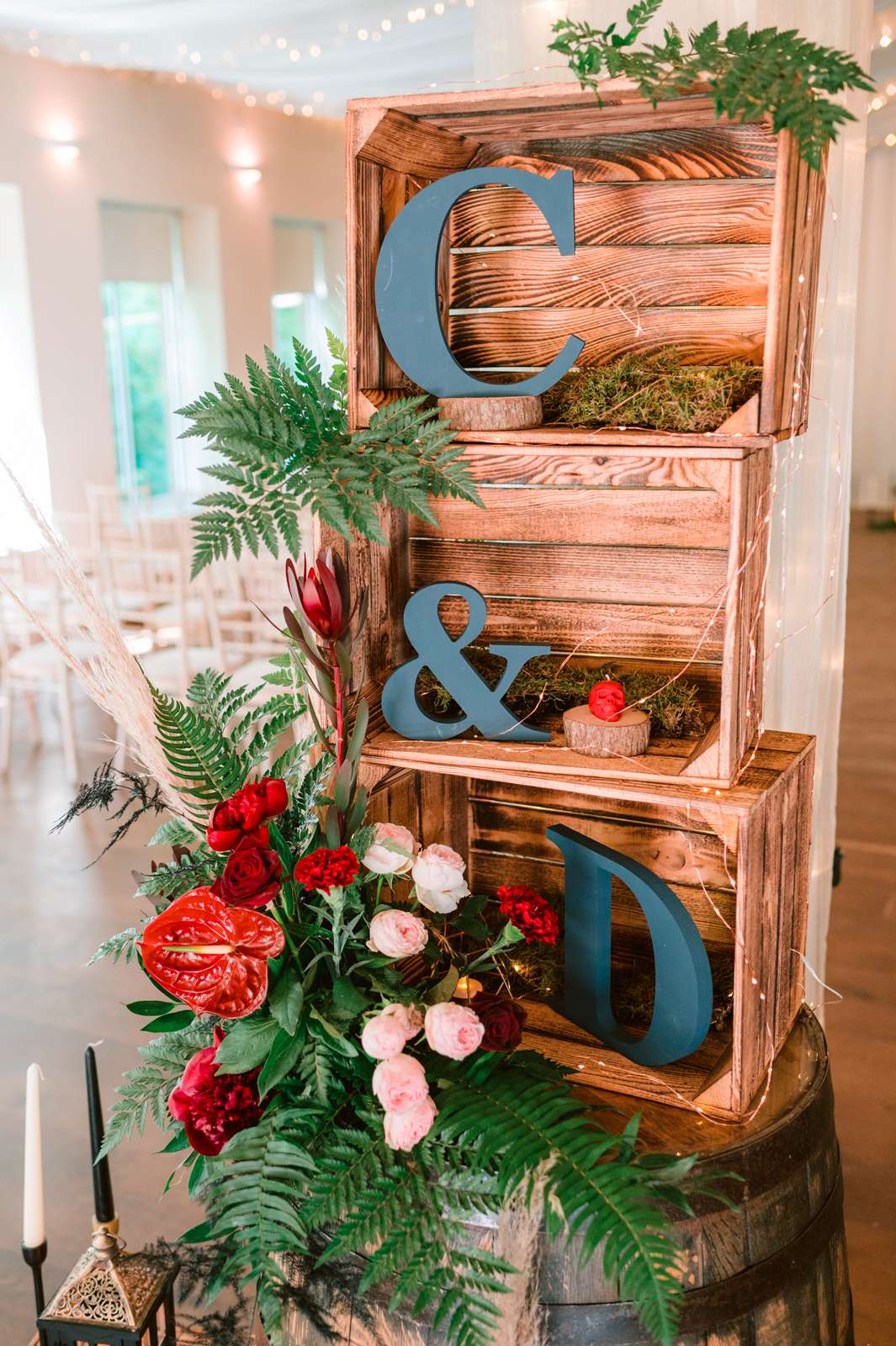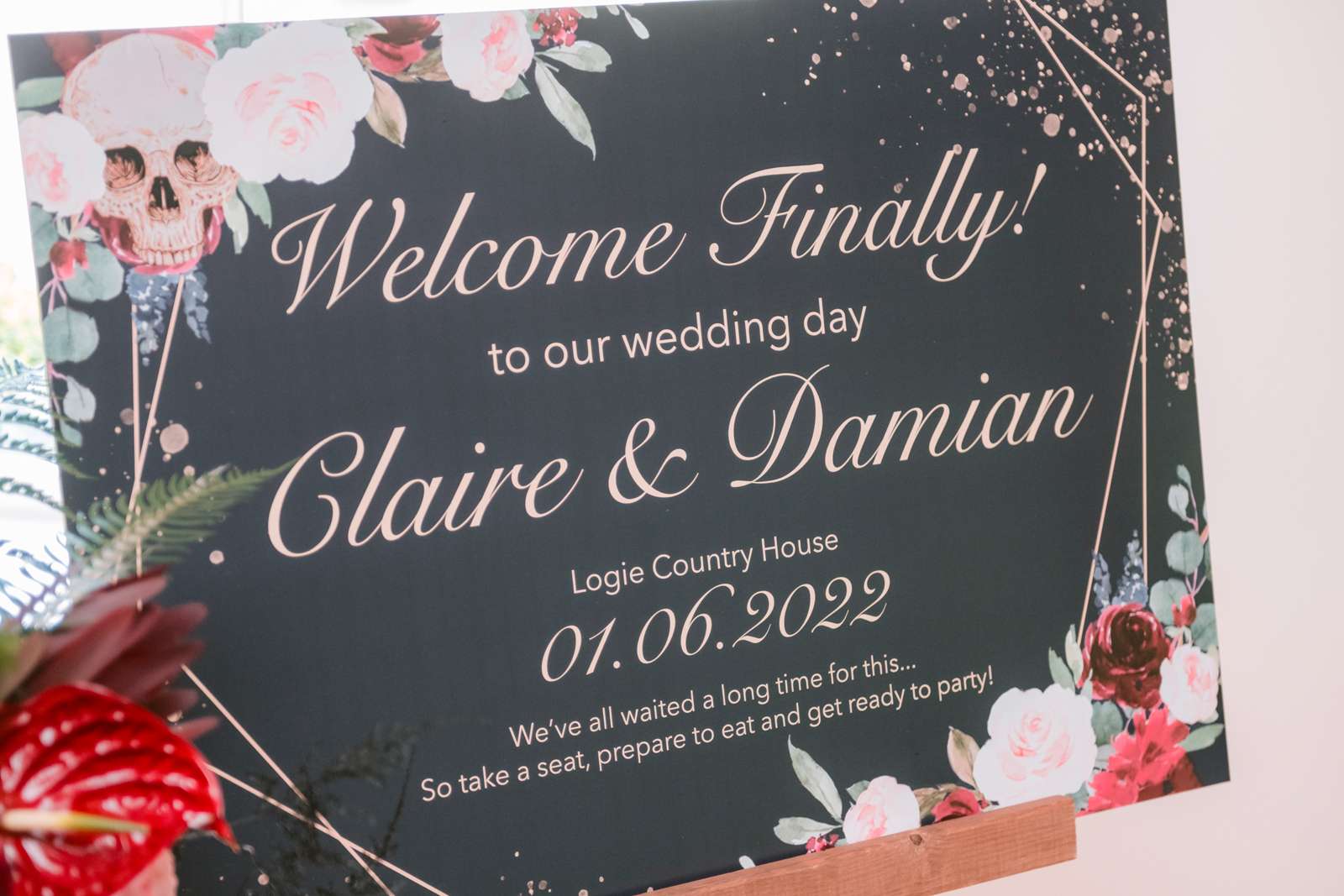 The Humanist ceremony included a handfasting and they drank from a Quaich, a Scottish tradition which many of their English guests had never seen before. "The ceremony was beautiful and we had all the music we wanted. We had romantic songs with meaning. I found a song that was fitting for me to walk down to, and we used The Beatles as a nod to my late dad. The humanist spoke all about us as a couple, we did handfasting and drank from a Quaich and our daughter wrote a poem about us which was very touching and had everyone in tears. It was just so personal and emotional, I
was so glad it was longer than your usual ceremony as that's the main reason for everyone being there!"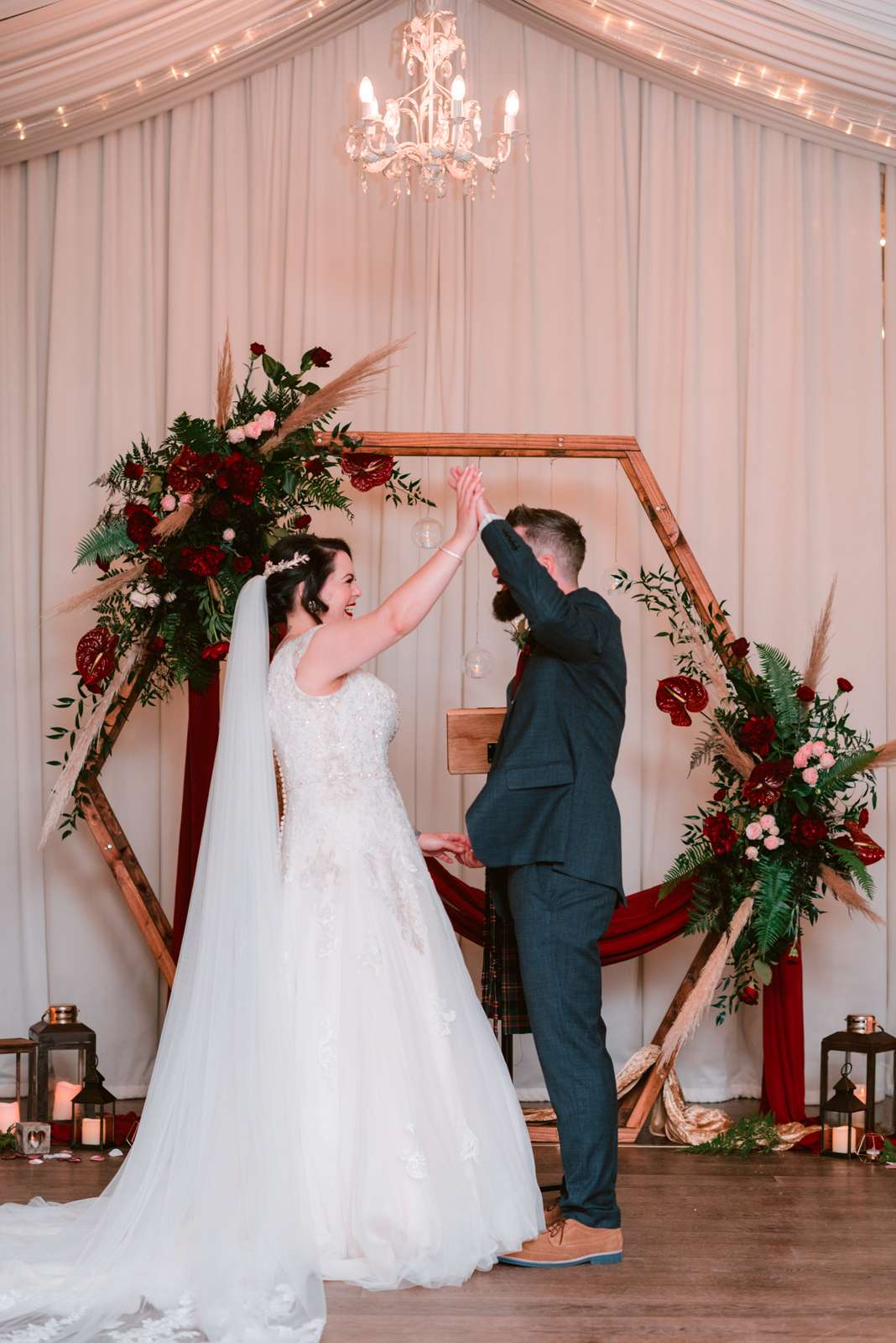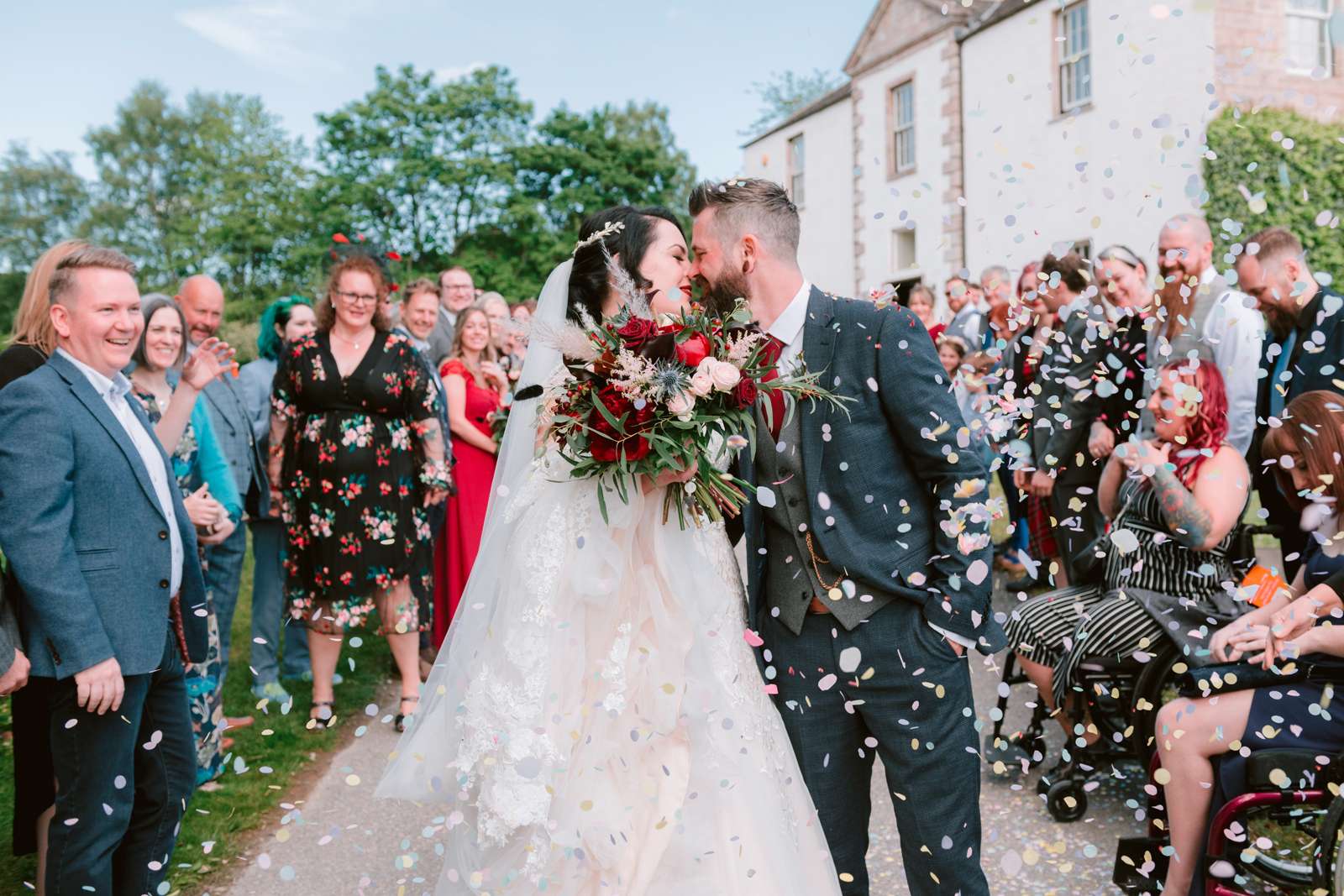 The décor had a few homemade elements including the geometric centrepieces which the groom made. As favours, they laid out a row of drinks (either different mini bottles of wines or miniature whiskeys and mixers depending on the table!) which their guests could they pick their favourite from (we love this idea!) The groom made the drink holders and they both sprayed the lanterns and photo frames and painted the stags and skulls. Claire also designed all the stationery and signage herself.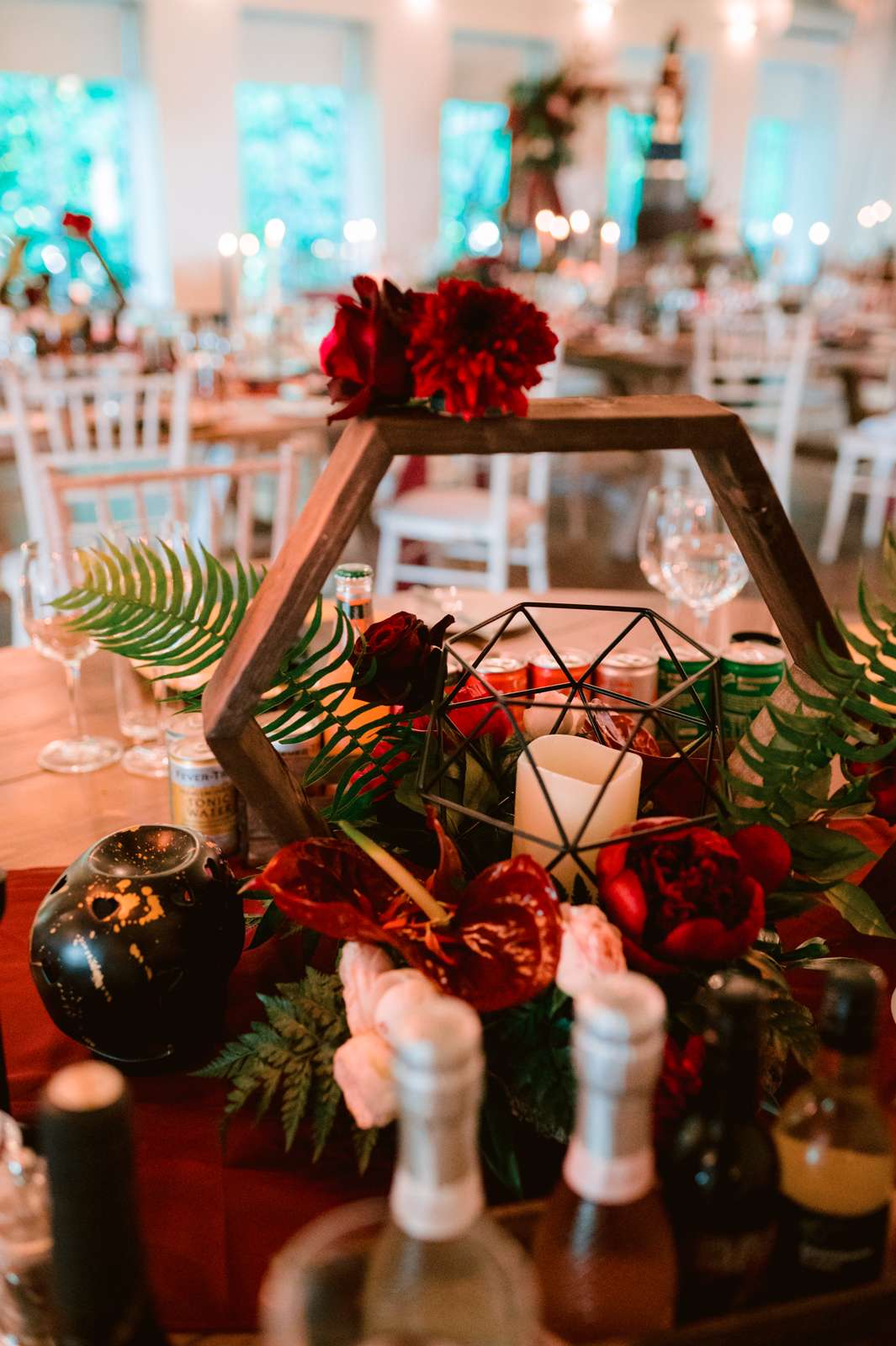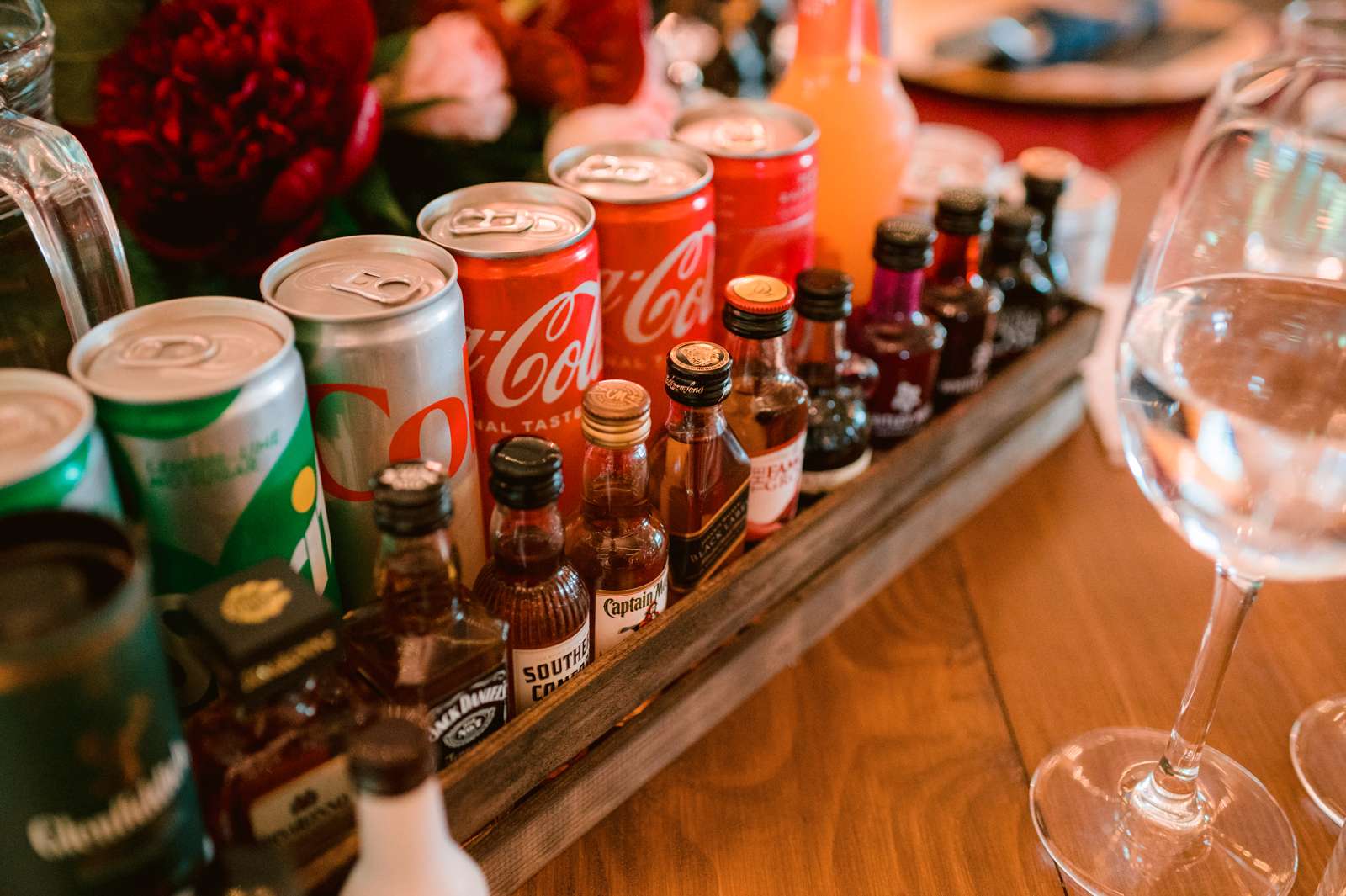 "We had touches of Harry Potter and Scottish theme with gothic vibes", Claire continued. "The cake toppers were bride and groom Funko Pops, table names were places from some of our favourite films and tv programs. The bridesmaid's gifts were Irregular Choice shoes. The groom sent the bride an ashes into glass necklace that he'd kept hidden for two yeas made of my dad's ashes (my something blue)."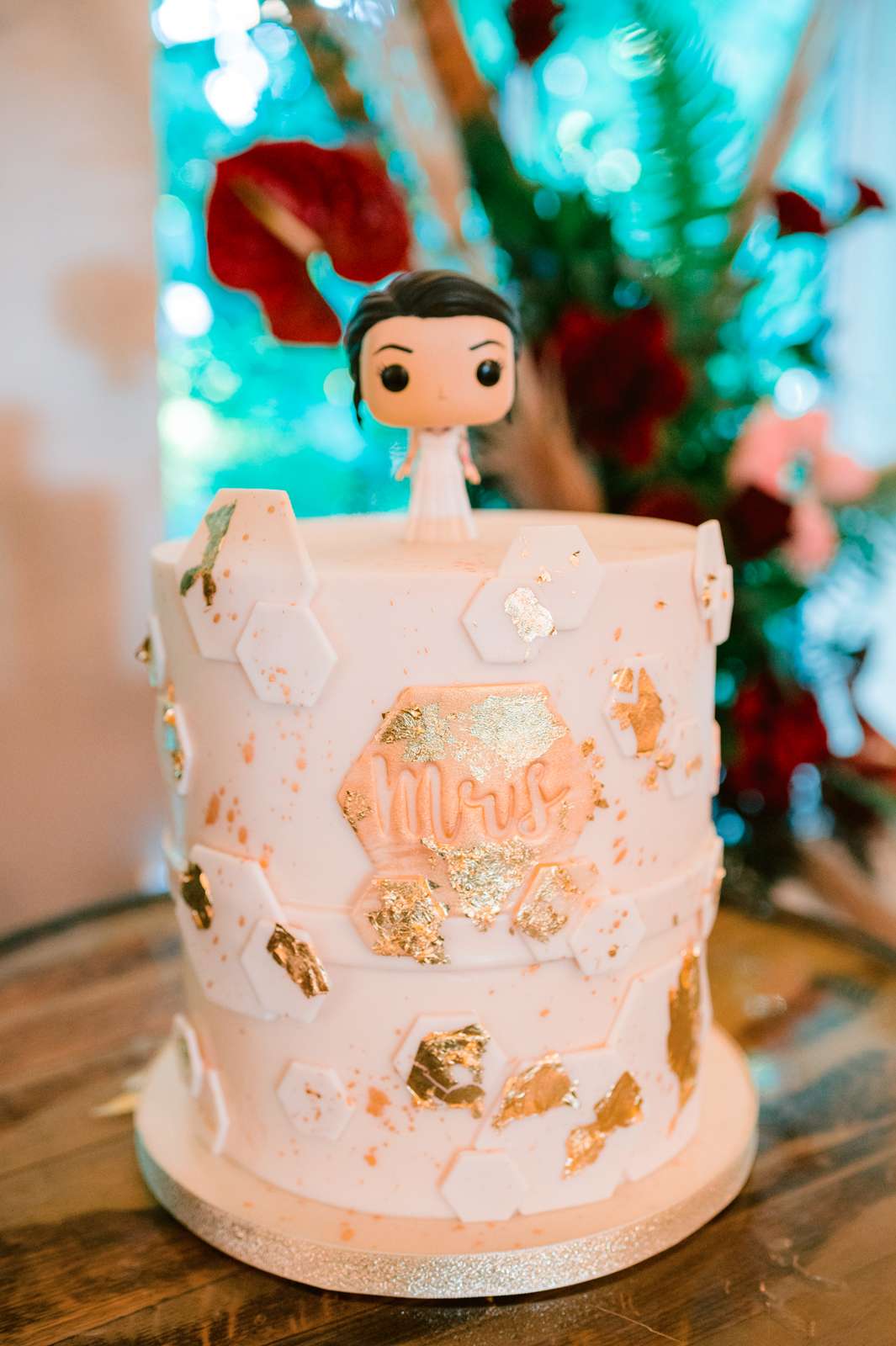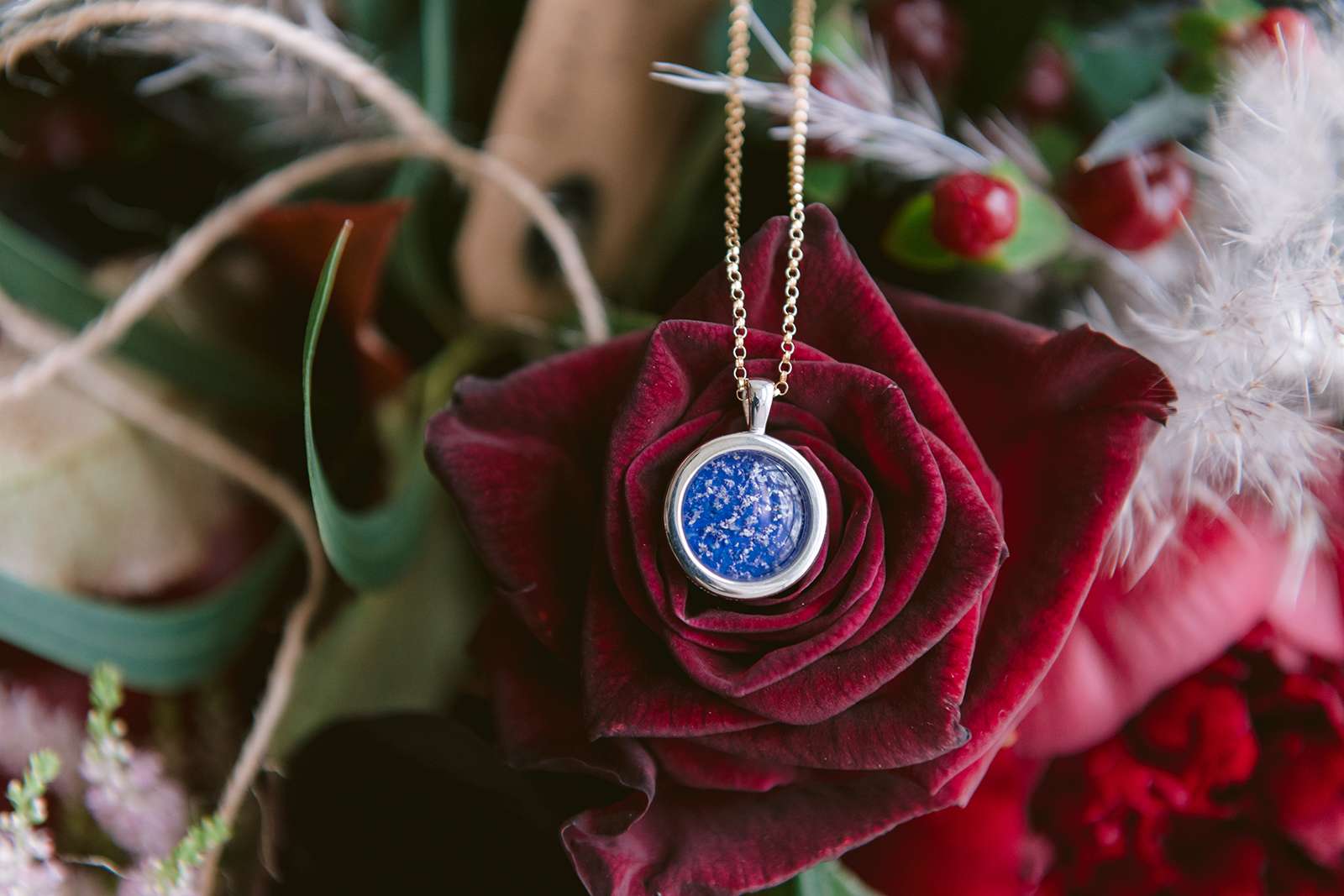 "In retrospect, the only thing I would have done differently would be to kept a closer eye on my budget", Claire concluded. "Also, on the actual day, kept a better eye on the time as we ran out of time to do lots of the photos that I wanted but overall the day went so smoothly and I was so happy with everything. Being part of the wedding industry I already had a good about how the day would go, but being a bride brought a whole new perspective. You can be overwhelmed by the choice, but go with your gut you know when you meet someone or have a trial whether they will fit with your day or not. I have learnt over the years also just how much good suppliers puts into a wedding – there is a big reason why they charge what they do!"