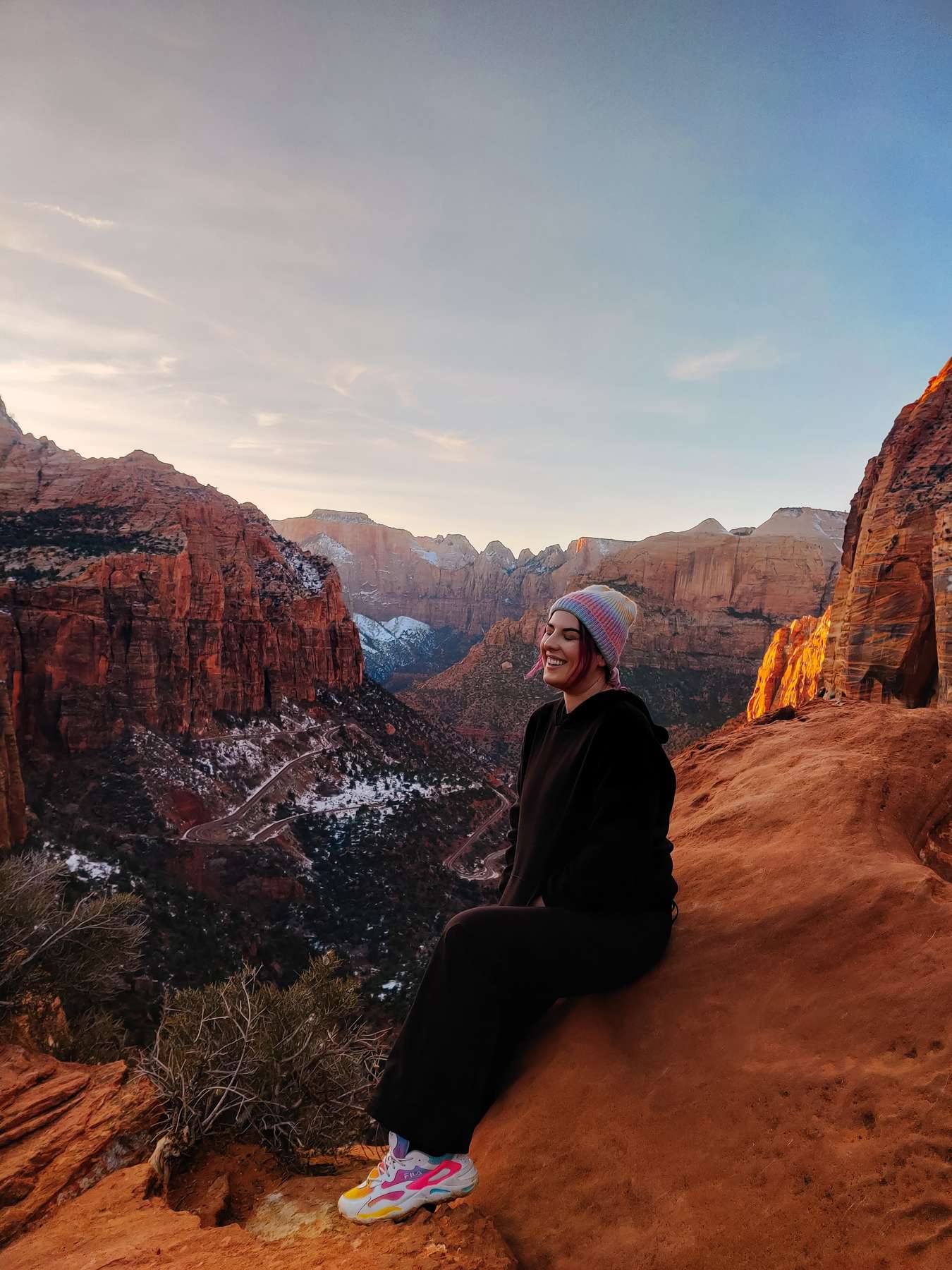 This is the perfect honeymoon if you're getting married in Vegas, or just want to get away from it all and out into nature. Hire a car and hit the road!
Stop one: Valley of the Fire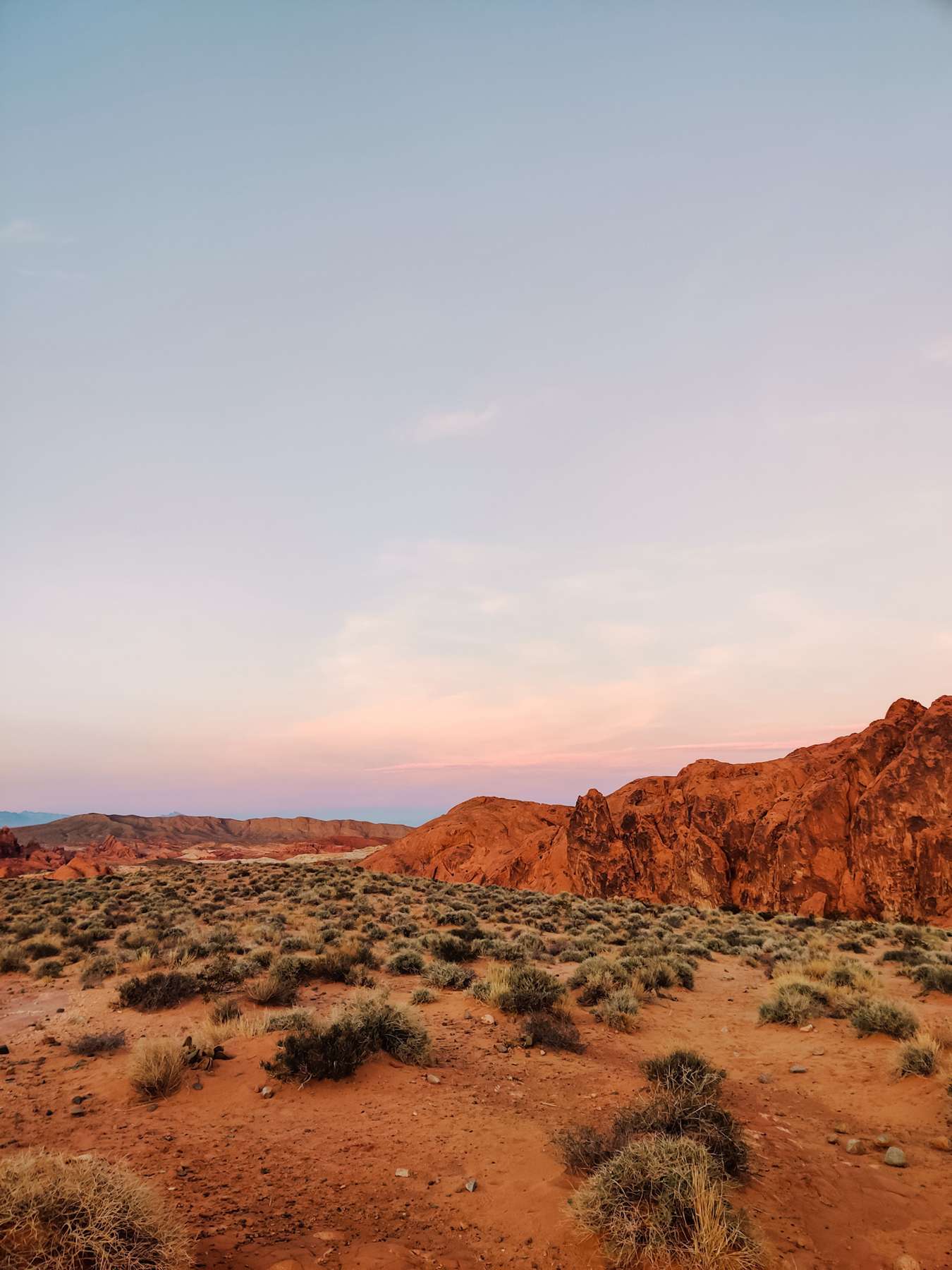 After leaving Las Vegas, we headed north towards Utah, stopping off for the afternoon at Valley of the Fire National Park in the Mojave Desert. We only planned for a few hours here but we could have easily spent a full day! The landscape is made up of massive red sandstone formations and there are easy trails to hike and it's so incredibly beautiful. After spending a few days in the bight lights of Vegas it felt like escaping to Mars!
The entrance fee is $10 per car per day and the park is open from sunrise to sunset.
Stop two: Zion National Park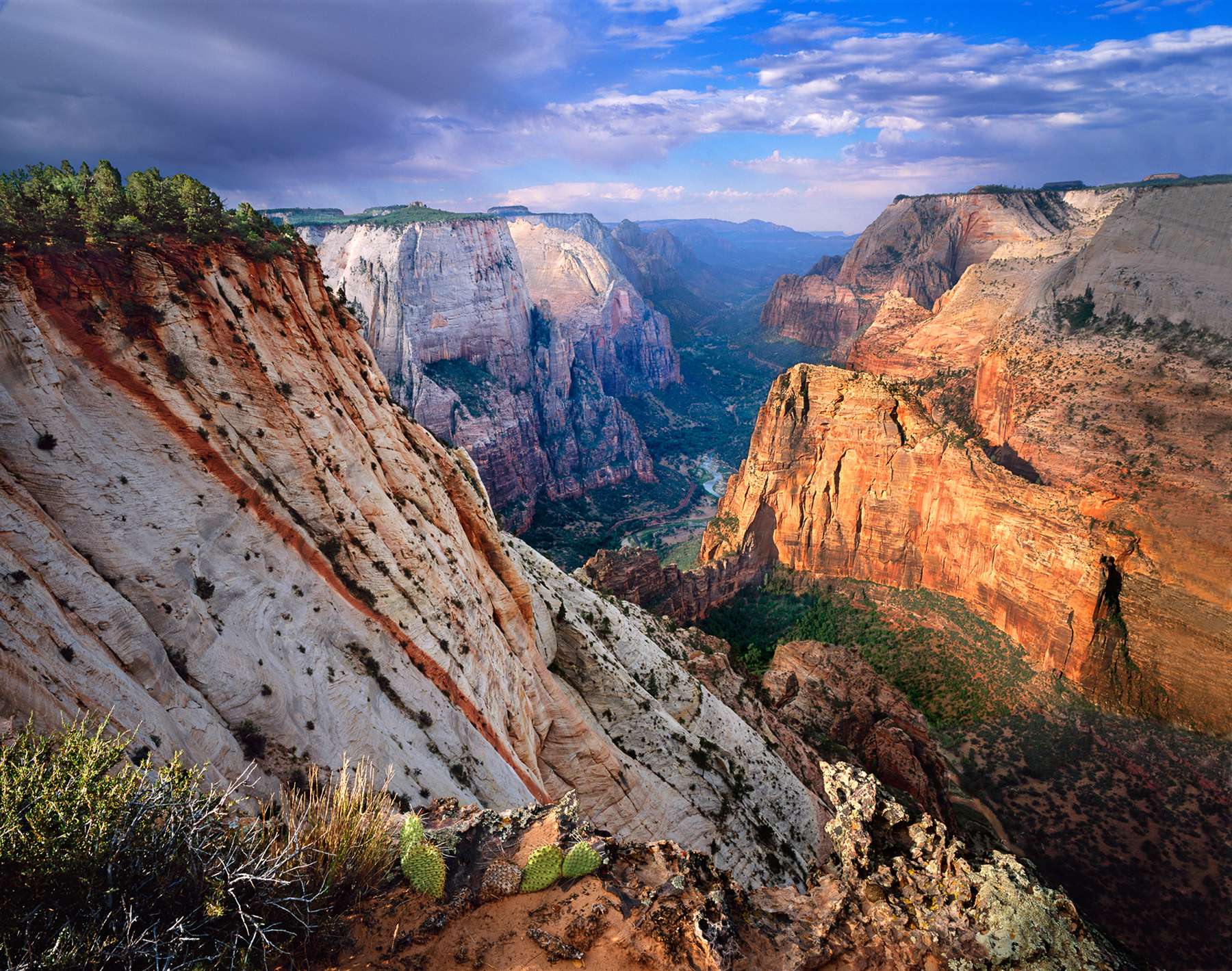 We then drove to Springdale, located immediately outside the boundary of Zion National Park, where we stayed for two nights. This was a great location as it had plenty of restaurants and a fantastic supermarket with a deli and coffee shop, called SolFoods.
You are not able to drive your own car on Zion Canyon Scenic Drive, however there is a free shuttle service which runs from 8am to 5.45pm daily. Hikes range from easy to strenuous and if you want to do the famous Angels Landing trail, you need to apply for a permit.
Our favourite was the Overlook Canyon trail which was only a mile round-trip is easy, and the payoff for the view at the end (at sunset) was spectacular!
The entrance fee is $35 per vehicle, valid for seven consecutive days. The park is open 24/7 and every day of the year.
Stop three: Bryce Canyon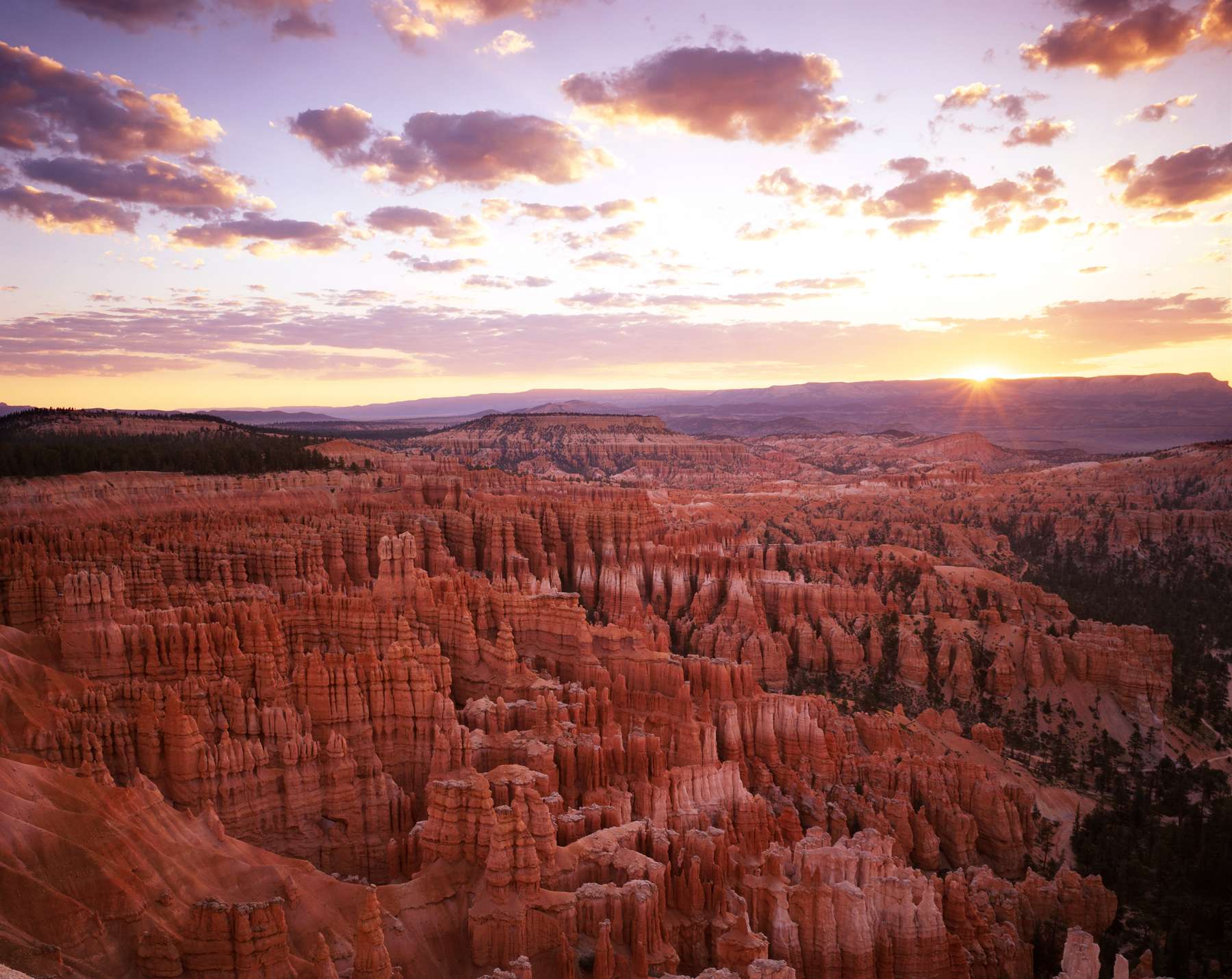 Our next visit was to Bryce Canyon, a 70-mile drive from Zion. This is a place which has to been seen to be believed, photos – even video – do not do it justice. It is spectacularly beautiful and like nothing we'd ever seen with our own eyes before.
Formed of hoodoos, irregular columns of orange and red rock, the formations looked absolutely breath-taking while covered in a smattering of snow. When you arrive, you are greeted by a natural Amphitheatre filled with the hoodoos, which you can hike down into. A day trip was plenty of time here and after sunset we drove to nearby Kanab to stay overnight.
The entrance fee is $35 per vehicle, valid for seven consecutive days. The park is open 24/7 and every day of the year.
Stop Four: Kanab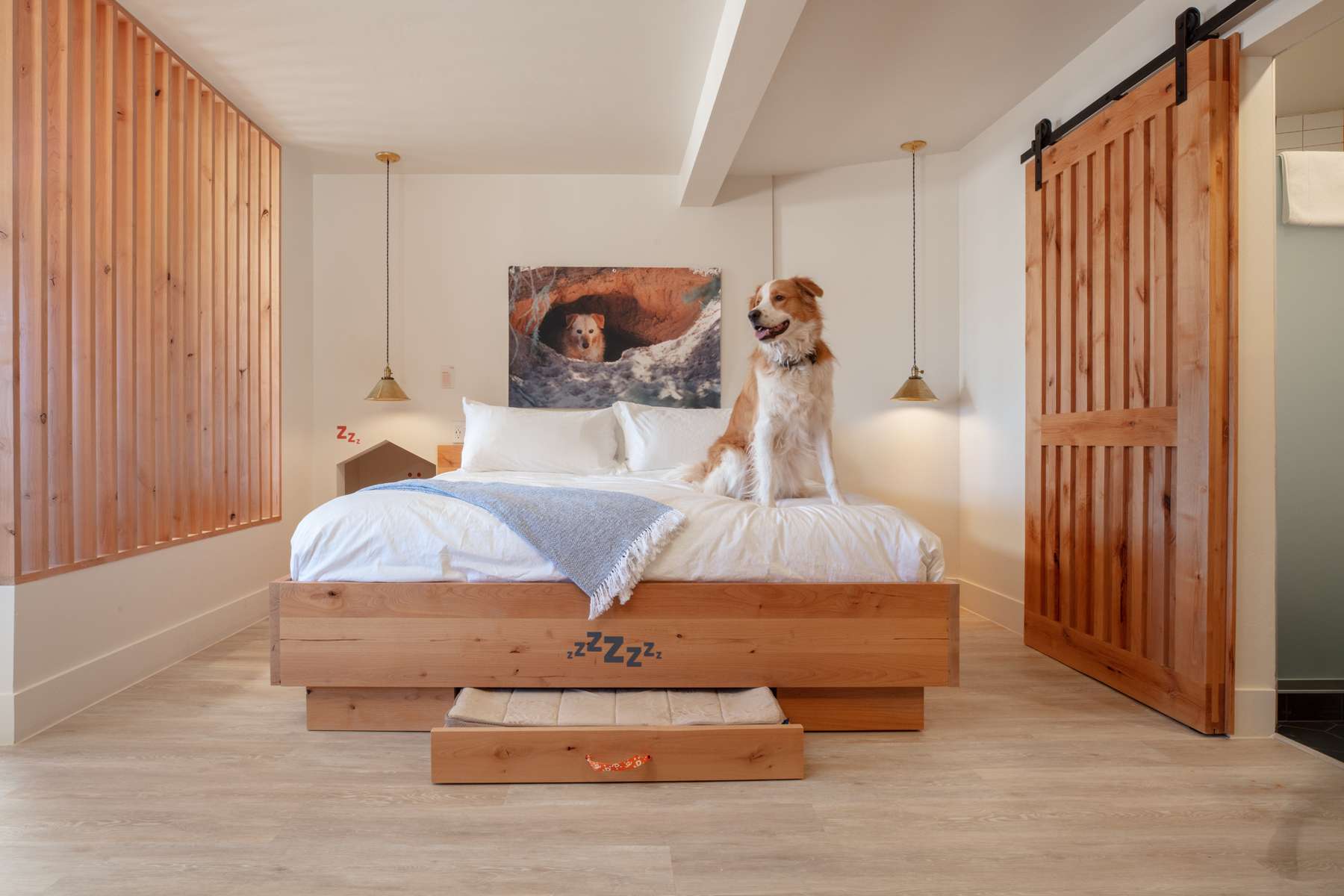 We stayed at Best Friends Roadhouse and Mercantile, a recently renovated pet-friendly hotel that helps support the lifesaving work of Best Friends Animal Society. The rooms were spacious and modern and each one comes with an extra bed for a furry friend! We only wish we could have stayed longer or had a dog in tow. That evening we ate at Wild Thyme Café which had a great mix of gluten-free and healthy options.
Rooms at Best Friends Roadhouse and Mercantile start from $105 a night and include a continental breakfast.
Stop Five: Page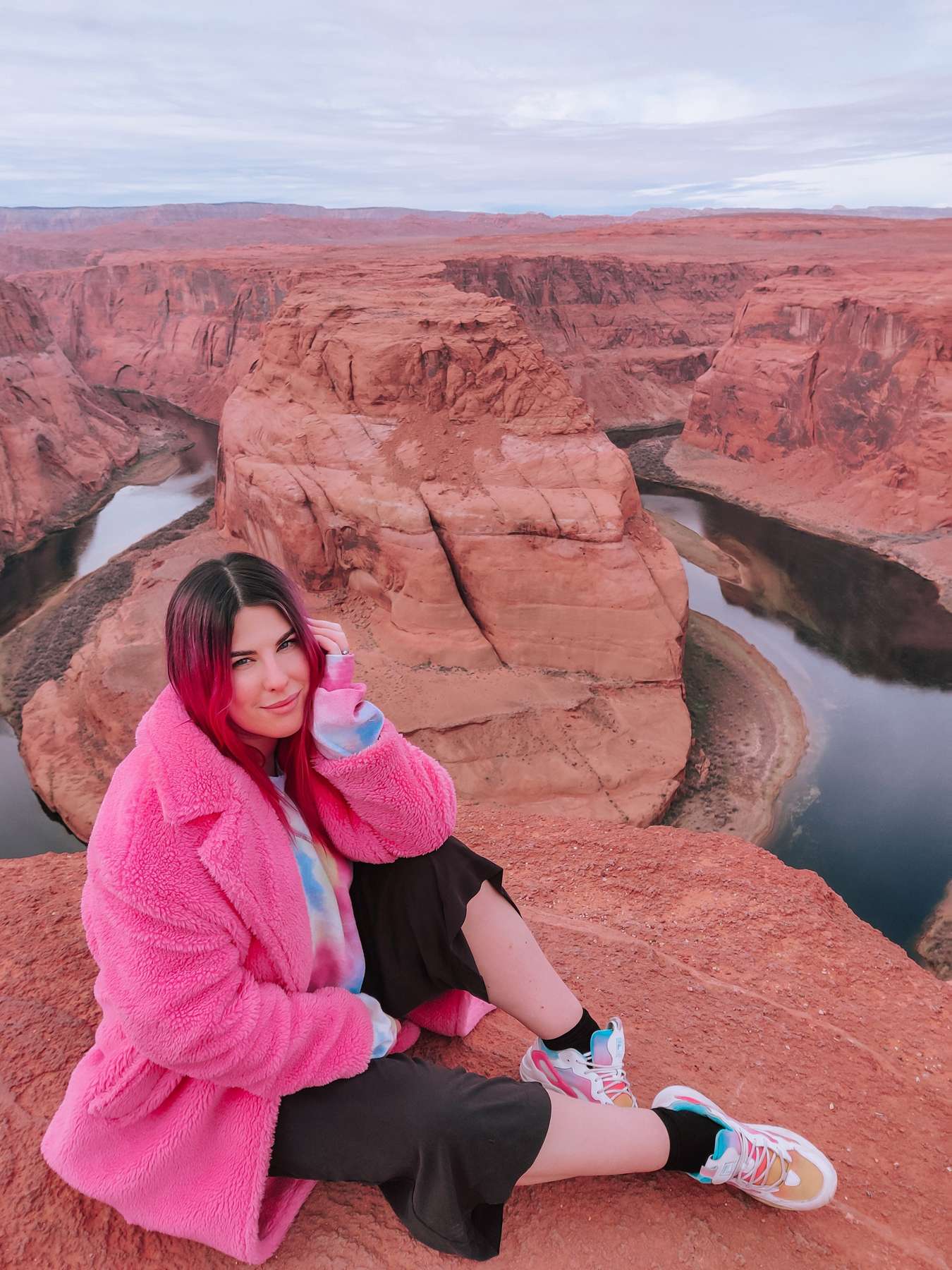 Located near the border between Utah and Arizona (make sure you stop off for an iconic photo at the two "Welcome to…" signs on the side of the road!) our next top was the town of Page. It is home to some of the natural landmarks that we were most excited to see – Antelope Canyon, Horseshoe Bend and Lake Powell.
Although the sights themselves were absolutely stunning, we found the city of Page quite soulless, and the experience of seeing Antelope Canyon in particular a bit underwhelming. You must book a tour with a Navajo guide company (they sell out weeks in advance so do book early if you want to go). It is expensive (we paid $130 per a person) and you do feel quite rushed through and encouraged to all take the exact same photos as everyone else rather than just enjoy looking at the canyon.
It is absolutely spectacular in person and we're glad we did it, but we would have loved to just be able to explore on our own and not be shuffled along with other tourists. Having to pay did mean it wasn't too overcrowded and we were able to get decent photos without lots of people in the background. If we were to be in the area again, there are other canyons which are similar to Antelope nearby which are less costly to visit such as Canyon X and Buckskin Gluch.
Antelope Canyon tours: from $90 per person
Horseshoe Bend parking fee: $10 per vehicle
Stop Six: Flagstaff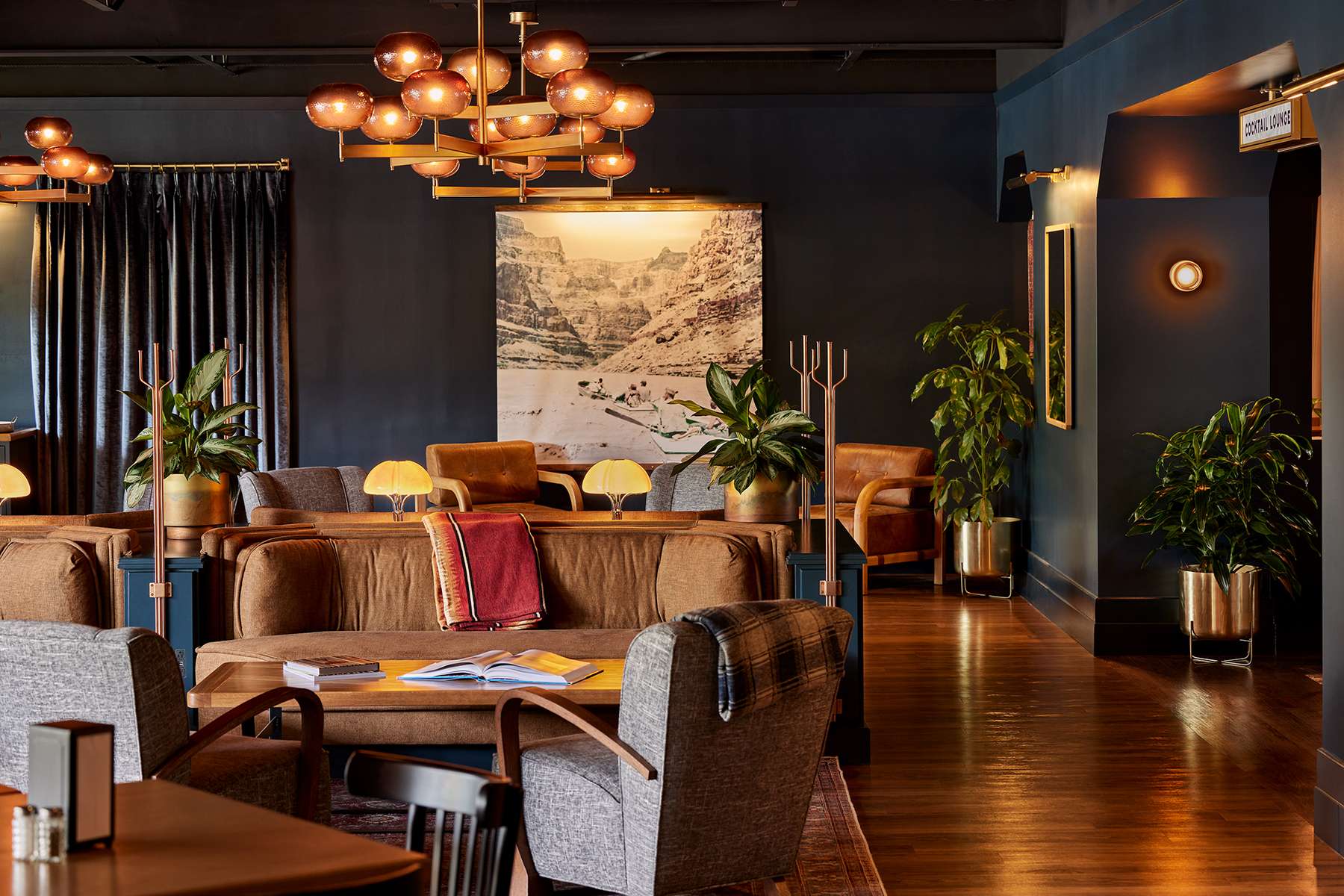 One of the biggest surprises of our trip was our two-night stay in Flagstaff. Located at an of elevation of 2000 metres, it was covered in over a metre of snow when we visited! The historic downtown area has loads of independent stores, restaurants and art galleries, and at Lowell Observatory, Flagstaff's famously dark skies are abundant in celestial treasures for you to discover. You can even ski just 14 miles away at Arizona Snowbowl!
We stayed at High Country Motor Lodge, a new boutique hotel which has just undergone a $13M renovation. The modern mountain retreat blends iconic 1960s retro elements with a contemporary lodge aesthetic to create an elevated, yet casual, experience. The hotel also has an outdoor pool, a hot tub with two private saunas and a fully decked-out games room with shuffleboard, pool, darts and board games, as well as movie nights on the lawn, live music and stargazing.
Rooms at High Country Motor Lodge start from $109 a night in the winter, and $179 in the spring/summer.
Stop Seven: Sedona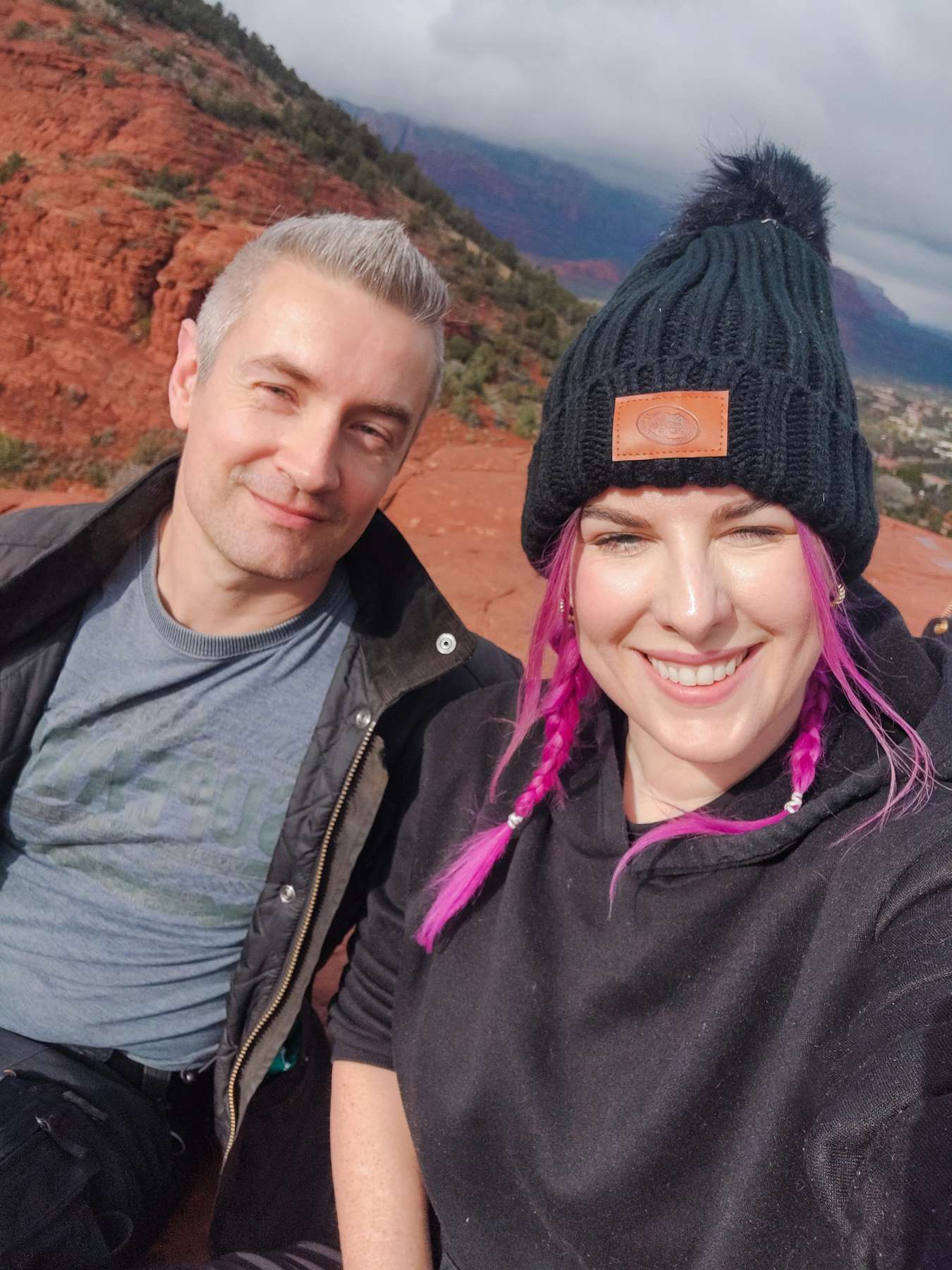 Located just a 40-minute drive from Flagstaff, we did a day trip to Sedona and visited the famous Airport Mesa to experience a Sedona Vortex and see the panoramic view of the city. After a few hours of pretty strenuous hiking, we enjoyed looking around Tlaquepaque Arts & Shopping Village. Fashioned after a traditional Mexican village it mostly features art galleries and quaint craft shops.
Stop Eight: Historic Route 66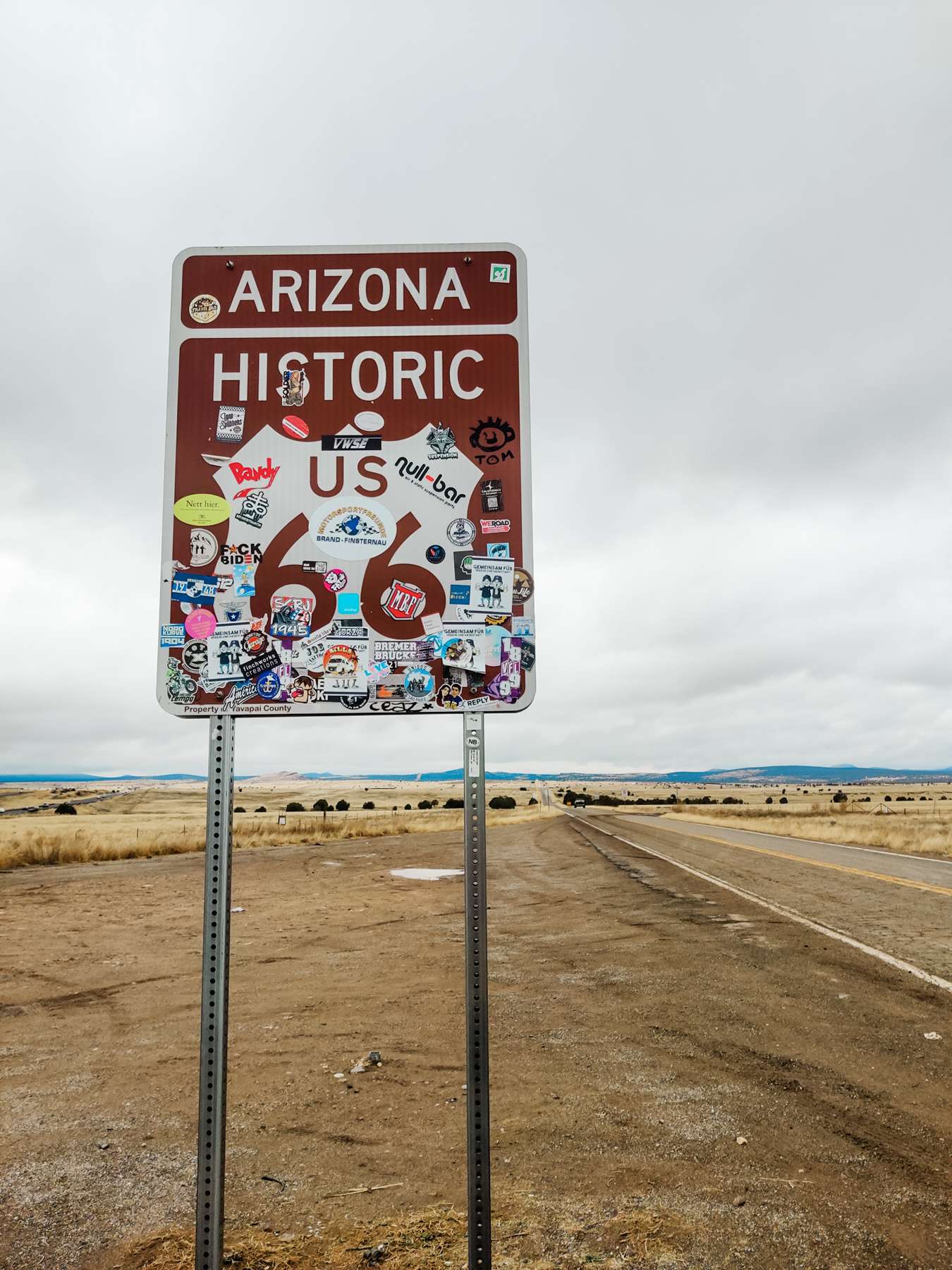 We next decided to drive down the iconic Route 66 from Flagstaff to Kingman, stopping at Williams and Seligman on the way. Williams has plenty of Americana-style shops and restaurants dating back to the early 1900s and Seligman is the town that the Pixar movie Cars was famously based on.
There are collections of old cars decorated like those from the movie parked along the main street and no visit is complete without a stop into Angel Delgadillo barbershop. Dubbed the guardian angel of Route 66, he famously campaigned for Historic Route 66 signage on the former highway and since approved, similar initiatives have since been established in every Route 66 state.
Stop Nine: Grand Canyon West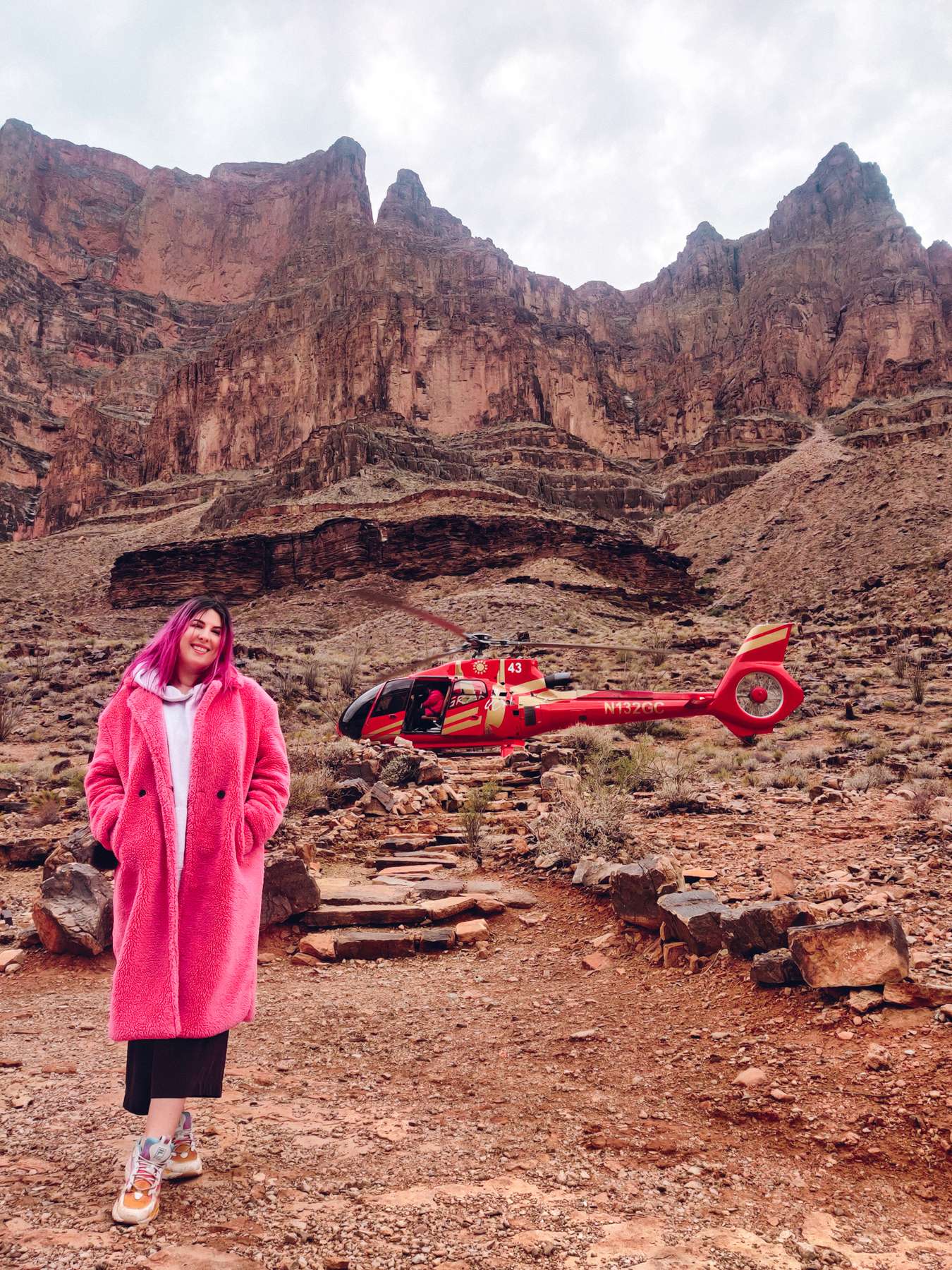 After spending our final night in Kingman, we wanted to finish our trip with a bang and so headed to Grand Canyon West where we did a helicopter ride down into the base of the canyon, followed by a pontoon tour on the river! They also offer a zipline experience, white water rafting and tickets to the Skywalk, one of the world's largest glass cantilever bridges.
Located just a two-and-a-half-hour drive from Las Vegas, its ideal for a day trip if you're vacationing in Sin City, but for us it was the perfect final hurrah before we drove back to Harry Reid International Airport for our overnight flight back to the UK.
General admission: from $49
Skywalk tickets: $26
Zipline: from $39
Helicopter and pontoon tour: $259 per person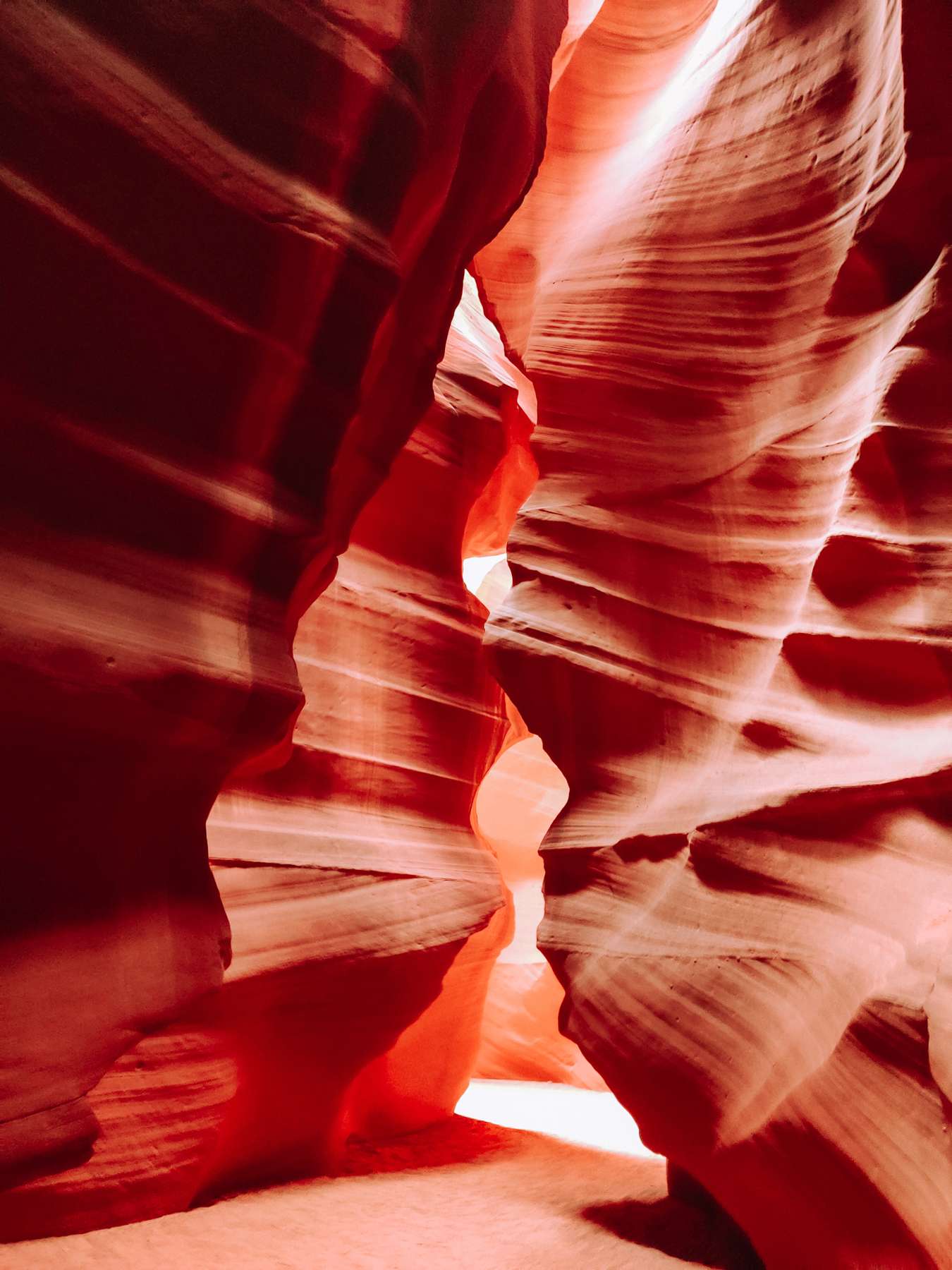 Our Top Tips & Highlights
♥  We flew into Las Vegas and did a loop, but you could go further south and fly home via Phoenix, or north and fly home via Salt Lake City, instead.
♥  Kanab was one of our favourite towns, we only wish we'd scheduled more time there! There were so many hikes and incredible things to see and do very nearby, which we didn't find out about until we arrived. If we were doing this trip going again, we'd extend our time here by another couple of nights.
♥  We did this trip comfortably in 10 days, however making it a two-week trip would have been optimal and given a bit more time in every place.
♥  Staying in Flagstaff was much more affordable than Sedona, which is only a short drive away.