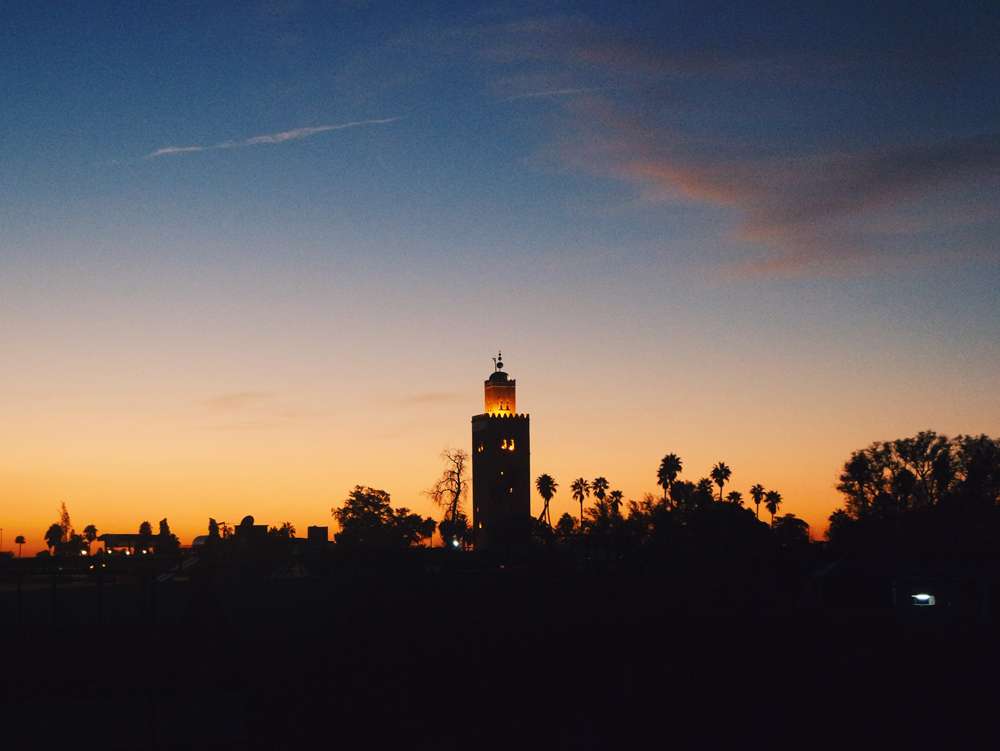 Ahh Marrakech. When I left in June, after a whirlwind two days with Gala and Shauna, I knew that one day I'd be back. I just didn't realise it would be QUITE so soon. But when my sister Rachel and I were discussing her wedding décor plans recently, a quick trip over to the rainbow lined streets of the former imperial city to buy things for the wedding seemed like a perfectly logical way to spend a long weekend.
We lucked out with our timing too. November is the off-season so it wasn't as busy as it was over the summer but it was still a more than acceptable 20-30°C every day. The perfect antidote the 0 degree weather back home!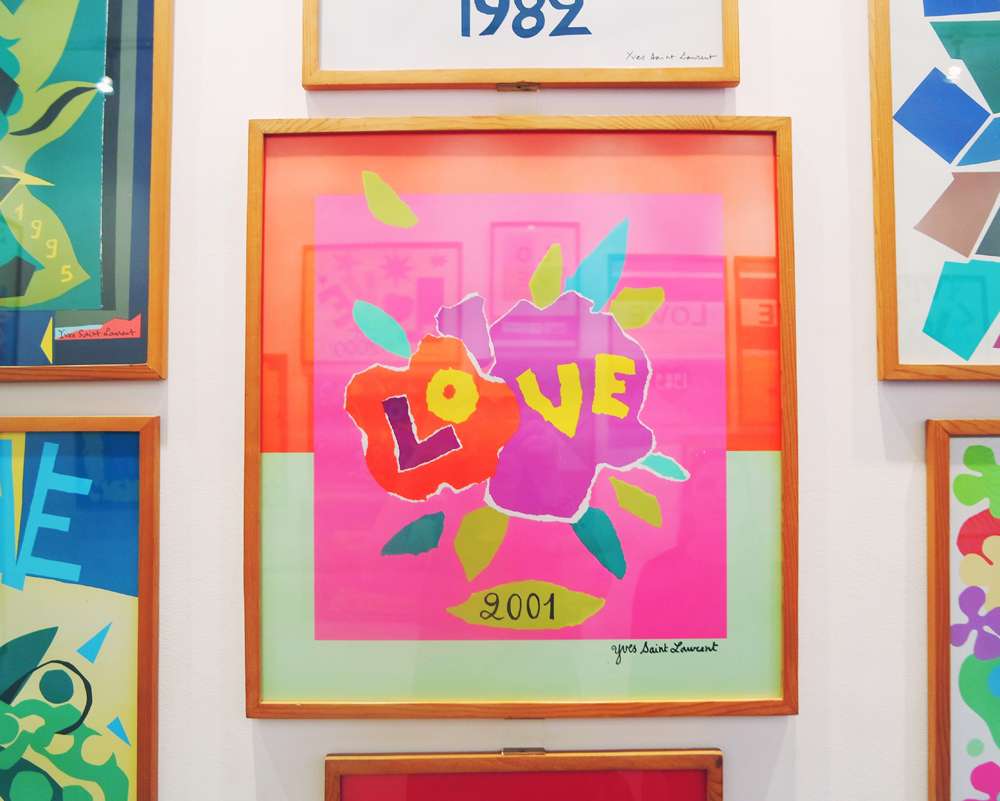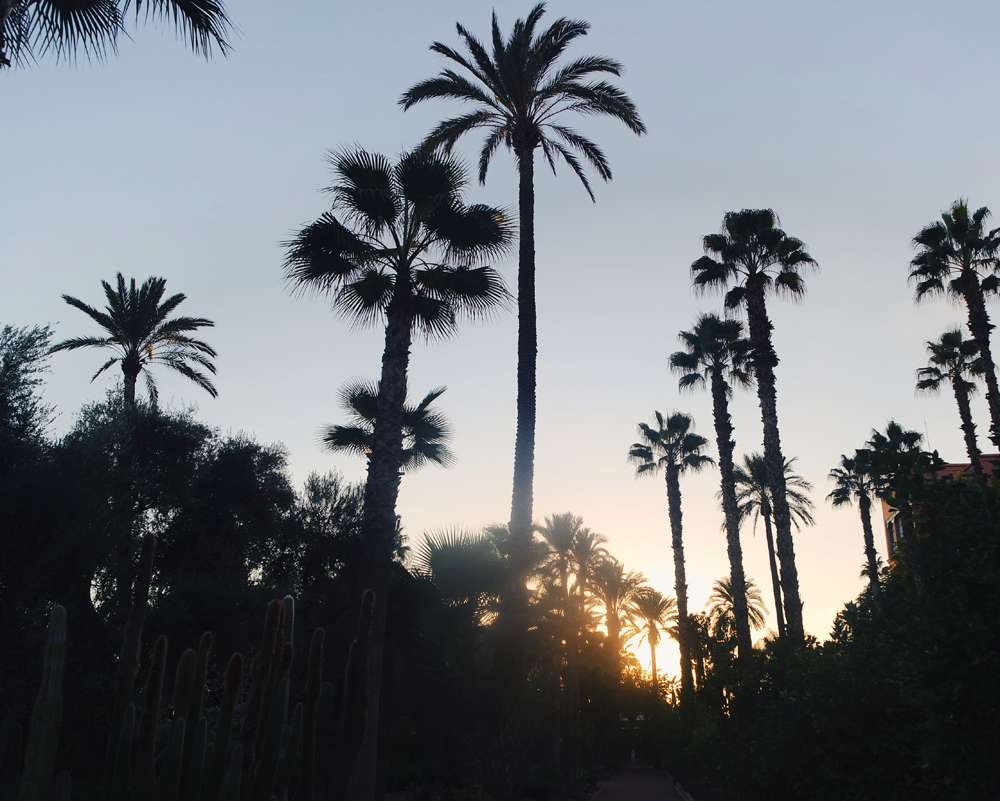 If you're just planning to spend time in the city itself, a four night trip is ample time, making it the ideal location for a quick and/or inexpensive honeymoon. Our flights (through British Airways) were £120 each and our Riad cost us just £60 a night. We arrived Thursday evening and left Monday afternoon and we had more than enough time to see and do everything we wanted, including having the occasional lie-in! If you want to do day trips or explore out in the desert or Atlas Mountains then you might want to add a few more days to your trip.
A short three and a half hour flight from the UK, Morocco couldn't be more different from the English way of life. It can be quite a culture shock so although I've written about Marrakech before, I thought another cheeky blog post would be more than worthwhile. Here are my top tips for getting the most out of this amazing city, plus a few things that definitely should be avoided!
The Good
Hotels
La Mamounia is a five star hotel about 10 minutes' walk from the Jemaa el Fna, the main square. While there's no way we could have afforded to stay there, we knew we had to pop by for a drink and a nosey at the palatial surroundings. Shorts, trainers, flip flops and jeans are all banned, and they took our shopping bags off us before we were allowed in (I guess plastic bags bring down the ambiance of the place!?) The drinks were obviously expensive (but have the Lavender Fizz, its divine), yet they were well worth the cost to see how the other half live.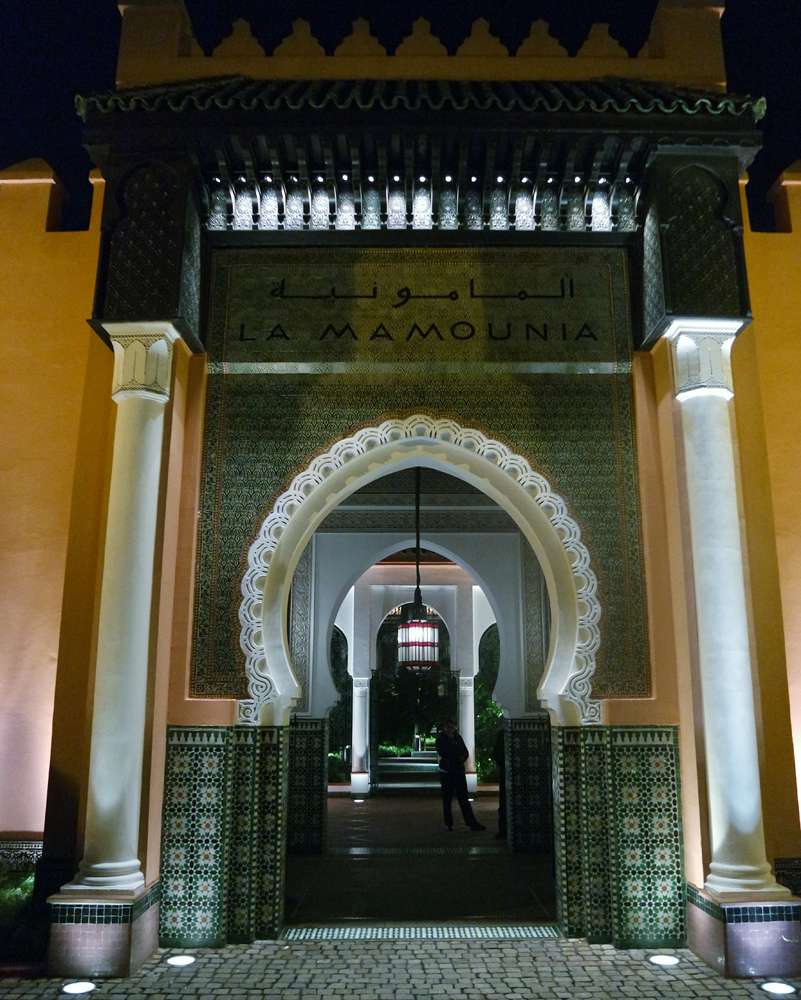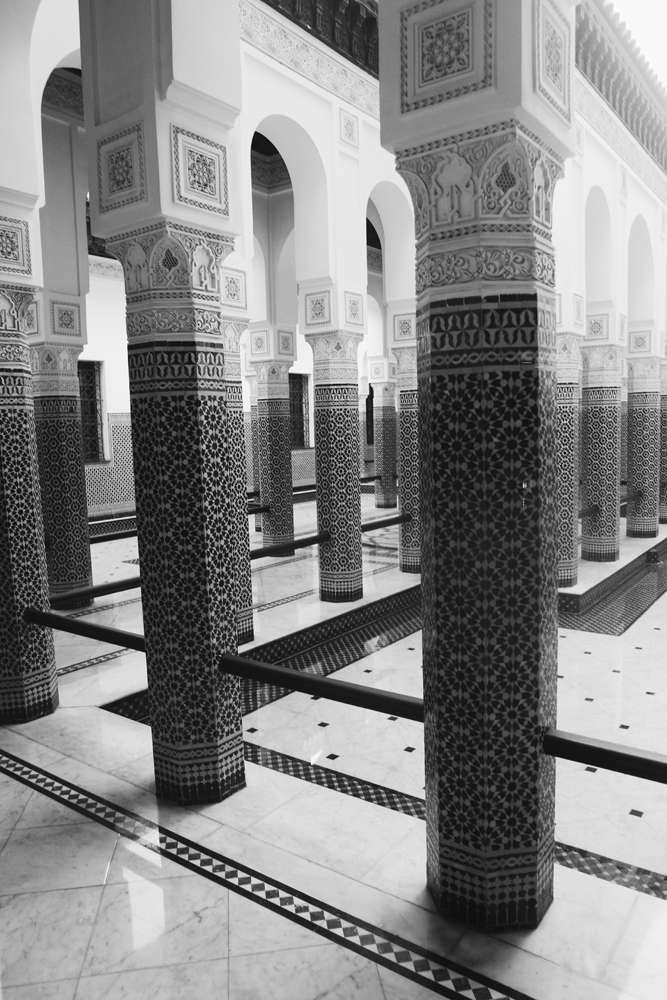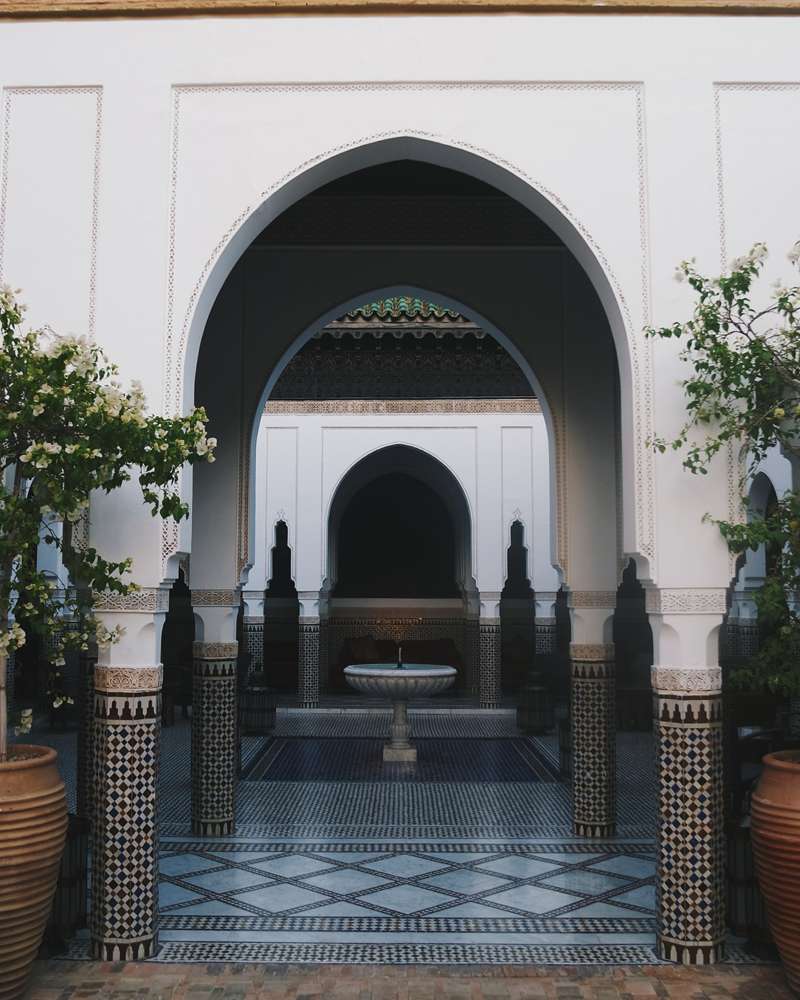 We actually stayed at Riad Mur Akush, which was pretty yet inexpensive. It's certainly not the most amazing place I've ever stayed, but for the price you really can't go wrong. The staff were friendly and attentive, the bed was comfy and the shower was hot. However the best thing about our Riad was that it was just three streets down from the most fantastic hotel, La Maison Arabe. They served really delicious cocktails (which were around half the price of the ones at La Mamounia) and they came complete with the most entertaining barman ever who put flowers in our hair and regaled us with tales of the hotel's history. We decided to eat there one night too, and although it was one of the more expensive meals we had, the setting was breath-taking. We were sat right by a courtyard pool, and there was a live band playing traditional Moroccan music all night long.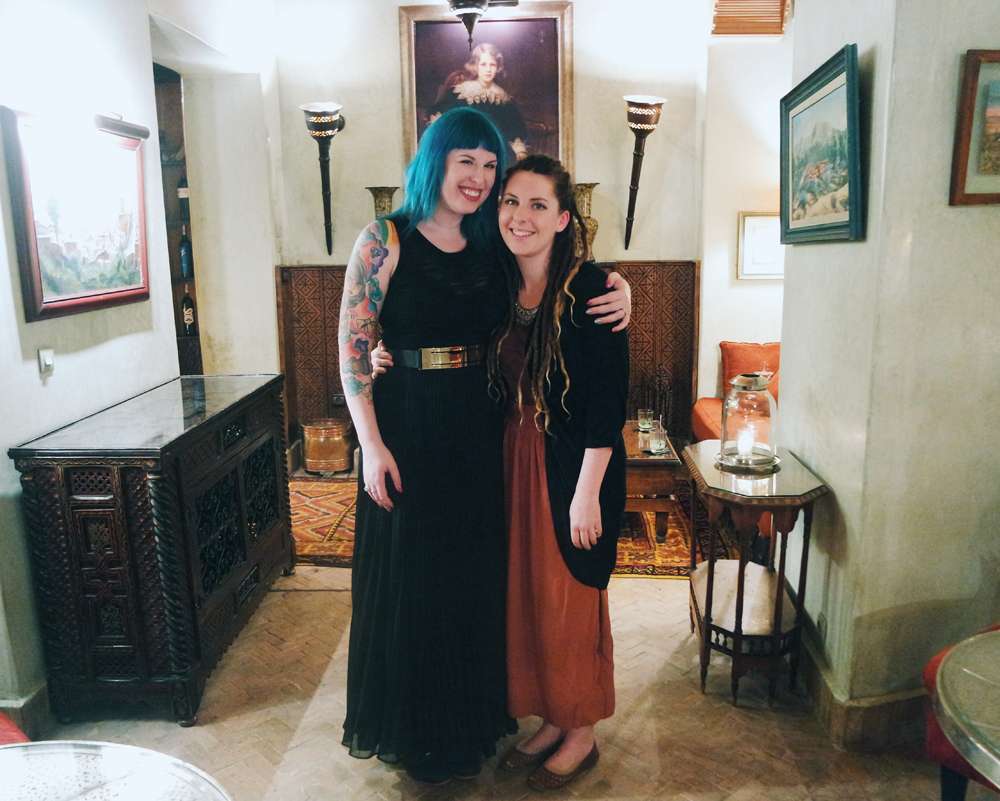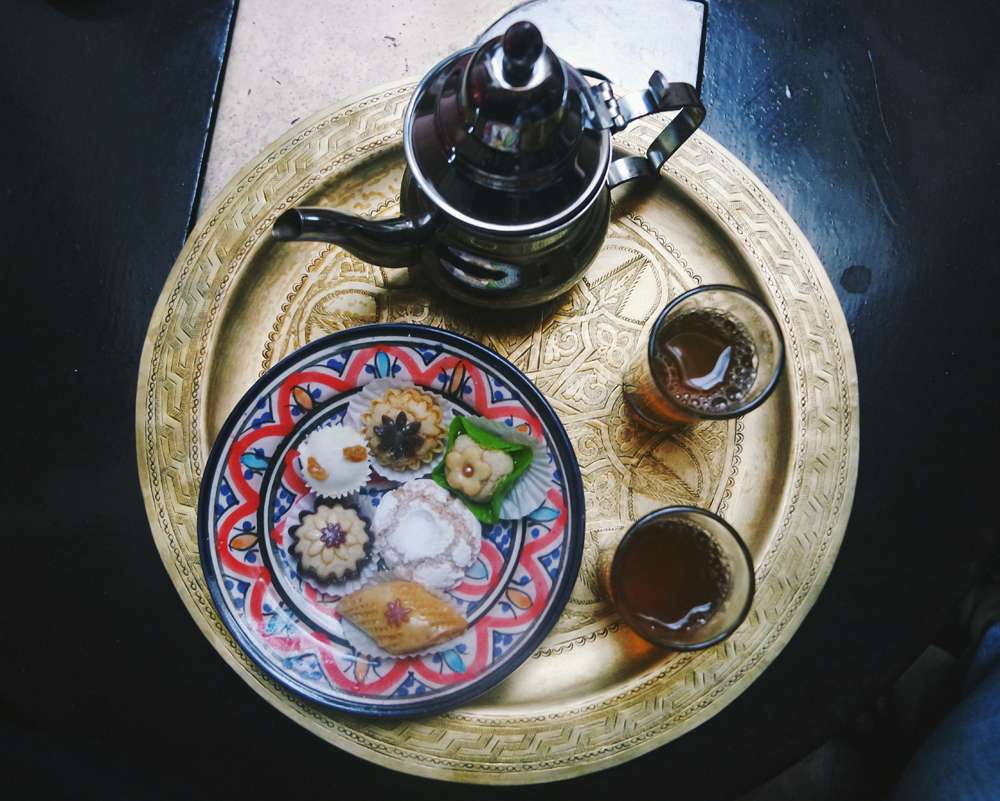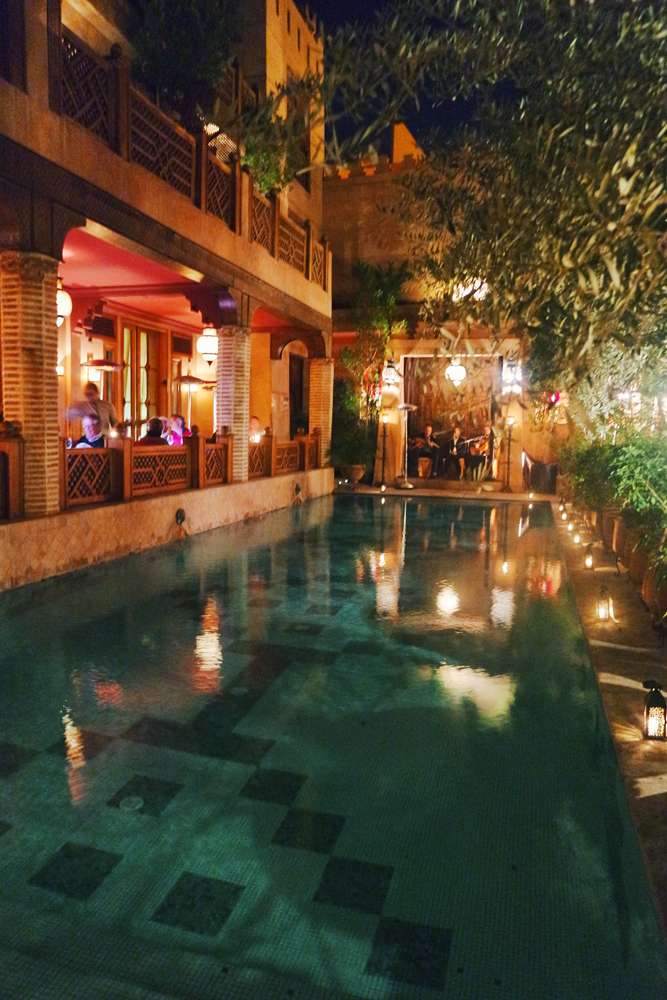 Hang Outs
The Henna Café is a calming oasis in the crazy busy Medina and 100% worth a visit. Co-owned by Lori (from America) and Rachid (a native Moroccan) the place serves delicious teas and authentic light snacks, plays Eric Clapton on a loop, has a roof terrace and a resident tortoise! The café also supports the local community and charities with its profits.
The Henna Café is a complete oestrogen-fest, almost exclusively female tourists, and I could have stayed there all day. If you want to get some henna done there can be a bit of a wait (I think we waited around 30 minutes but you can book in advance) but it was so worth it. Their artists are all highly skilled local women (none of whom speak English but there are translators on hand) and are fantastic at what they do. It was also, very surprisingly, cheaper than the henna being offered in the main square (more about that later!)
Tattoos cost from just 50 DH (around £3) for small designs and go up to 500 DH (around £30) for larger more intricate ones. Rachel and I both got ones done that were just 150 DH (£10) each. I am obsessed with them both and it's really made me want to get my sleeve extended all the way down to my wrist… eek!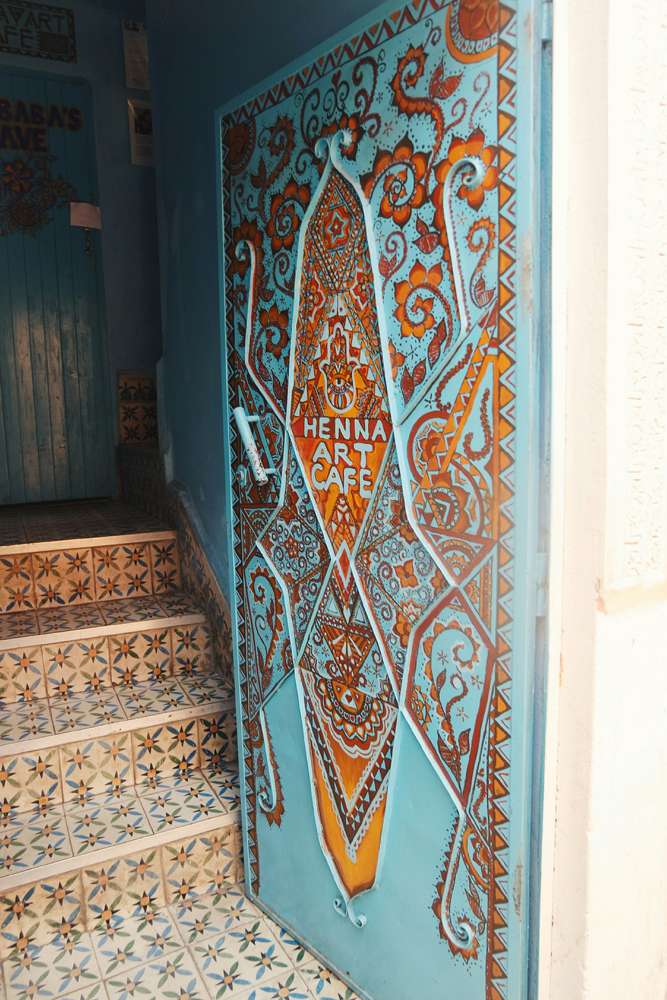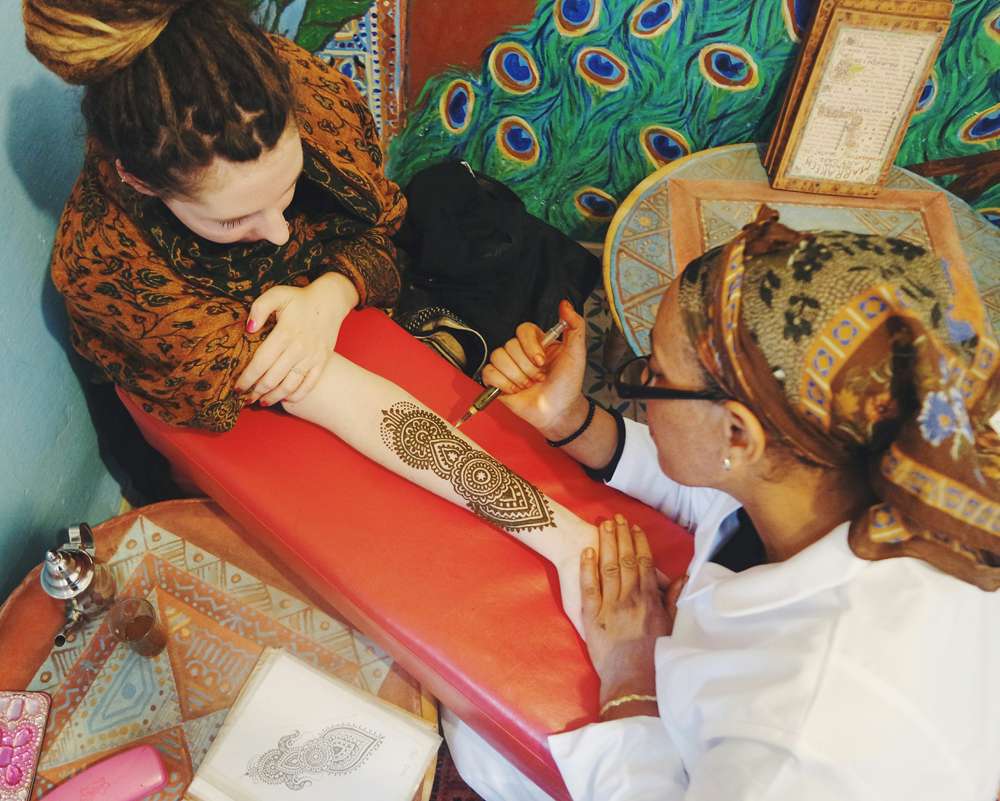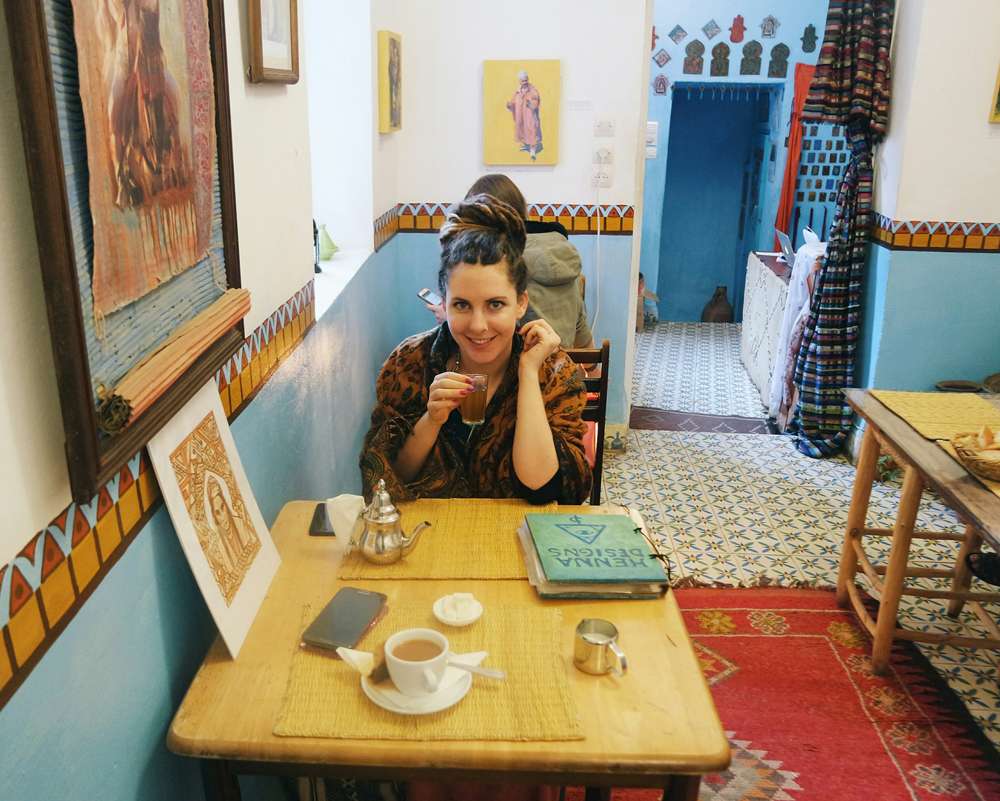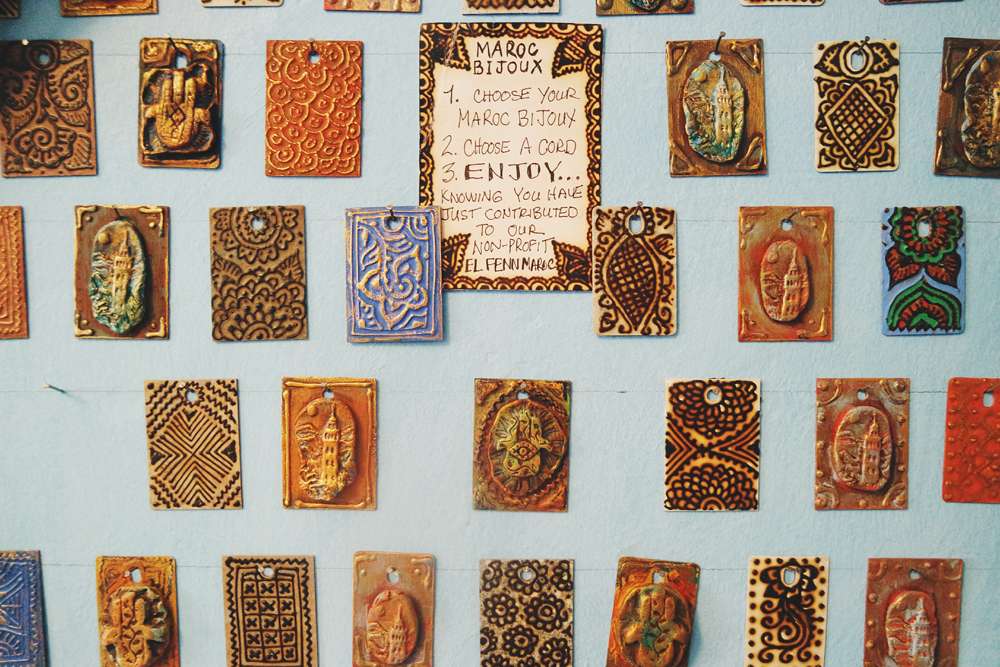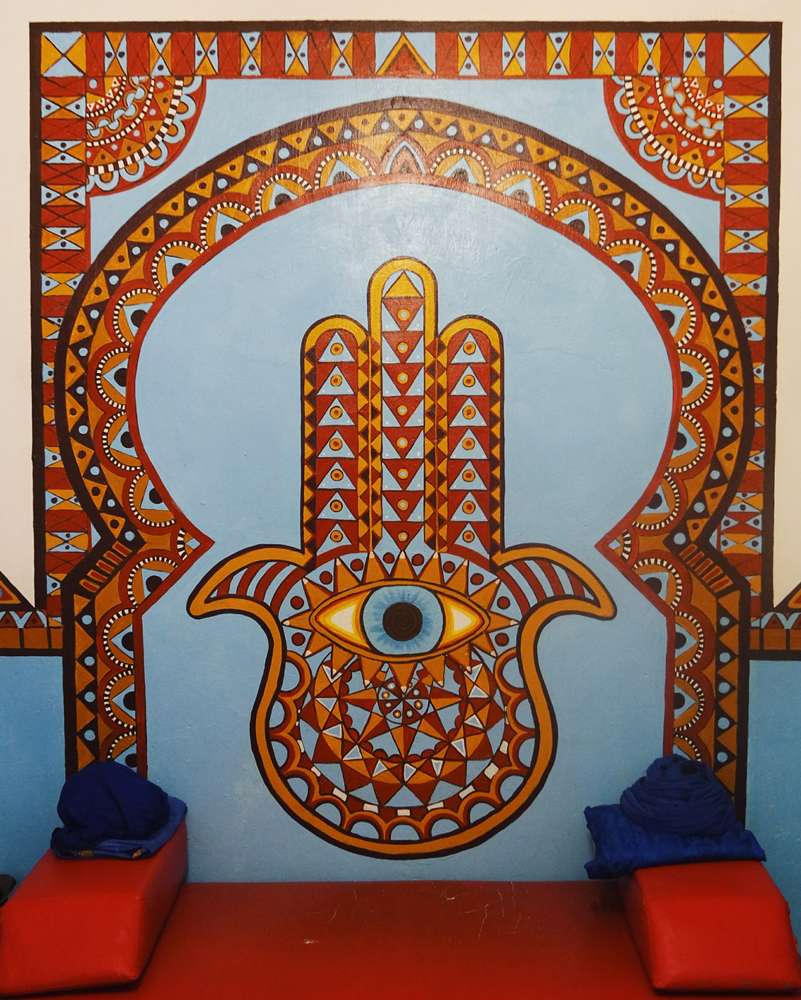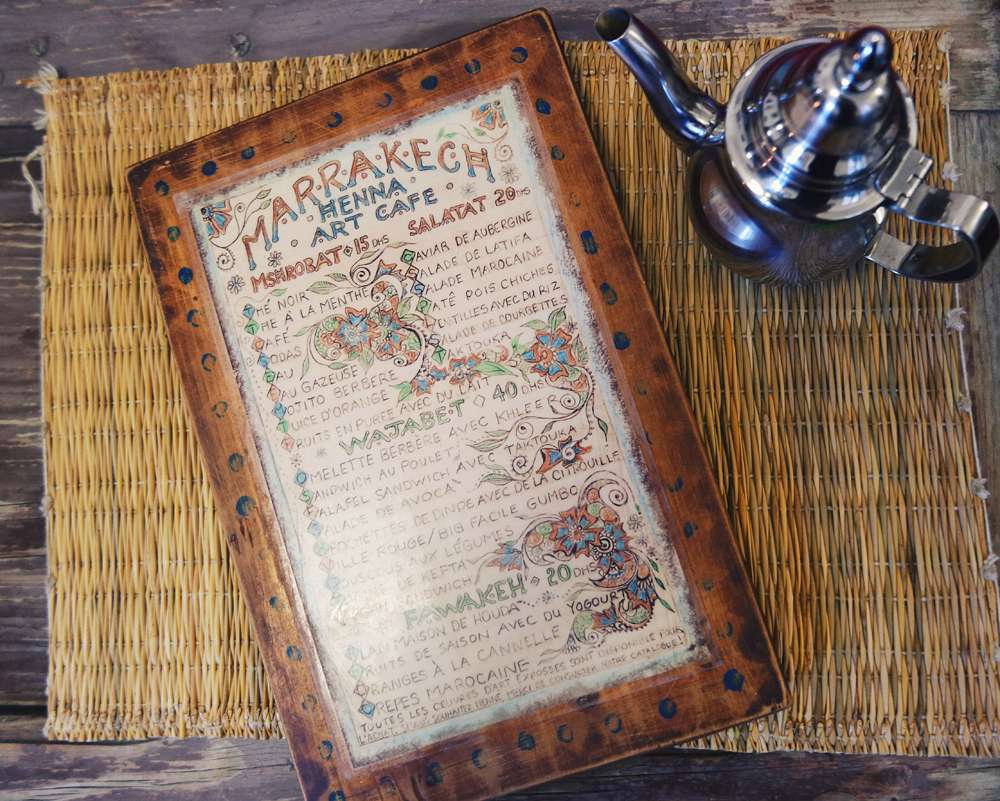 Just around the corner from the Henna Café is Marrakech's first all vegetarian restaurant (also serving vegan options), Earth Café. If the meat-laden Moroccan fare gets too much for you then this place should be on your list. They also serve teas, juices and infusions. We both had the vegetable and goats cheesy filo pie which was orgasmic.
I visited Jardin Majorelle, the YSL garden, on my last trip, but I knew I needed to take Rachel there too. Another haven in the bustling city, it's worth a visit alone to ogle at the royal blue buildings, perv at the extensive cactus collection, and excessively photograph everything in sight!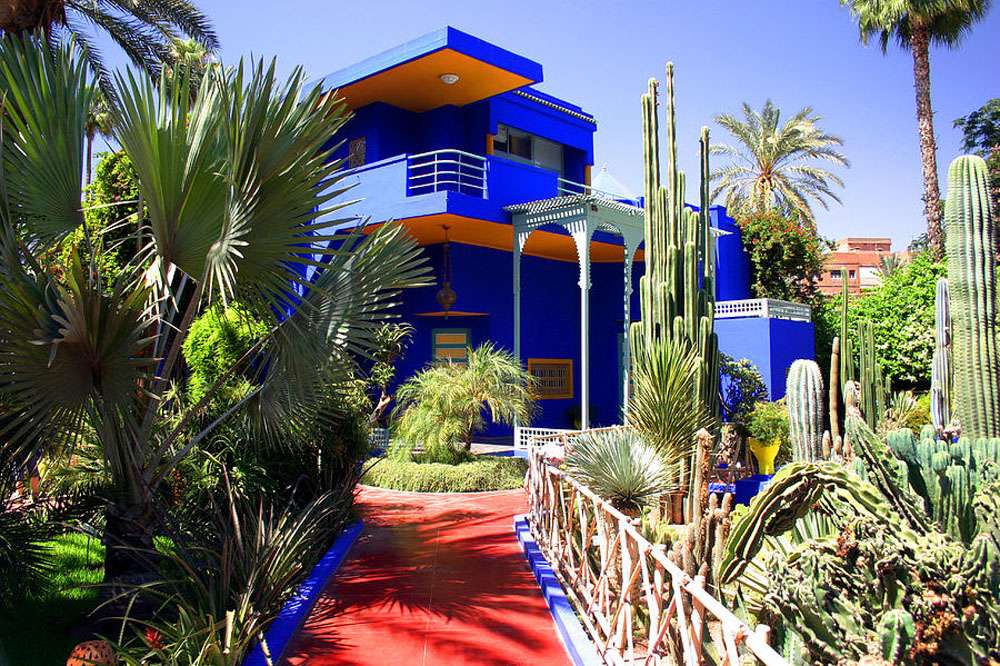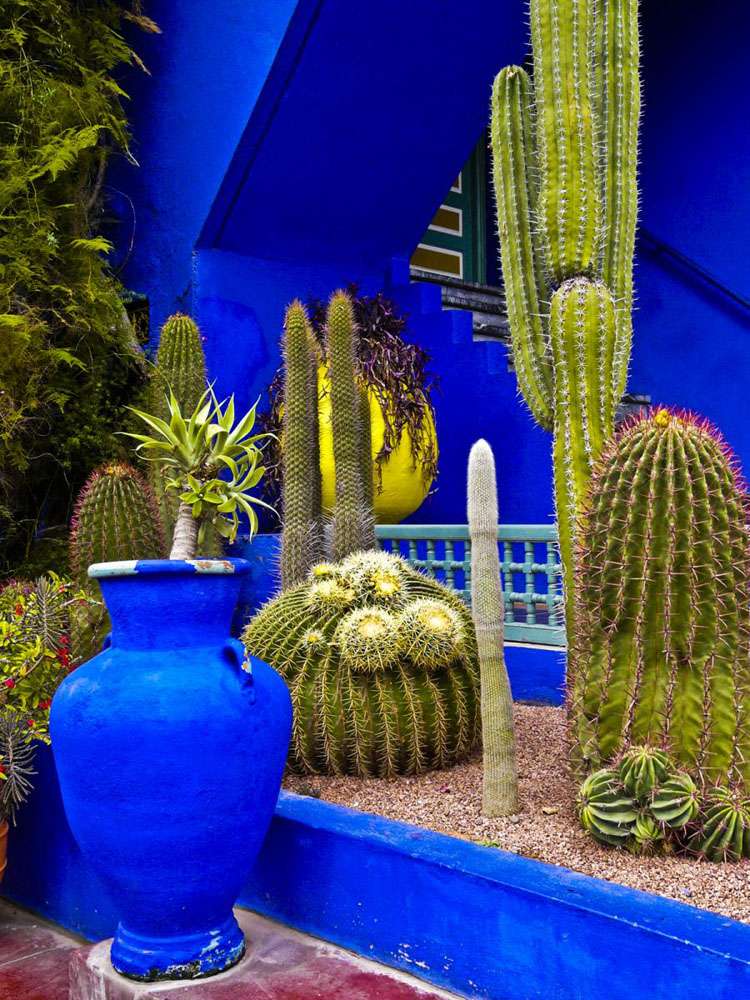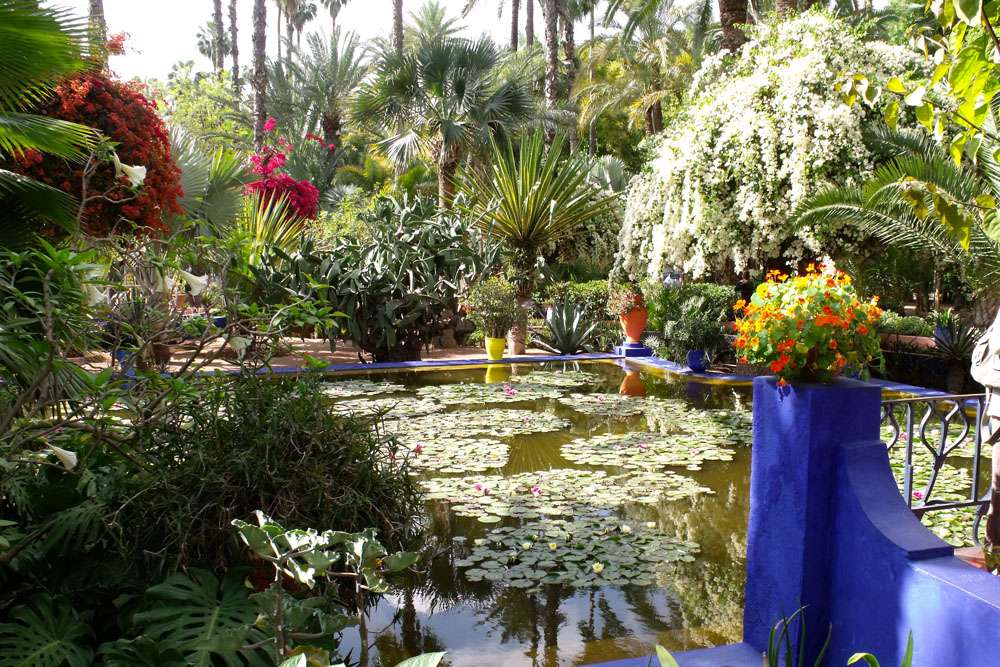 We read about PepeNero, an Italian and Moroccan restaurant located inside an old mansion, in our guide book. It looked like a bit of a walk from our Riad so we decided to take a taxi. After quite a long 15 minute drive though the winding, tiny back streets (where we both thought "Oh God, where is he taking us?"), our driver pulled up to an alleyway and pointing down it said "That way." "Really!? Down there?" we said to each other, thinking for sure we'd been dropped off in the middle of nowhere. Luckily, when we hopped out of the car, a maître d' from the restaurant was there to meet us and guided us down a few twists and turns and into the most spectacular courtyard I've ever seen!
That's one of the most amazing things about Marrakech, you really don't know what's lurking behind those inconspicuous, crumbling orange walls… There was a pool right in the middle and column after column of the most gorgeous tiles. We were also greeted with complimentary orange and Malibu cocktails which of course went down incredibly well!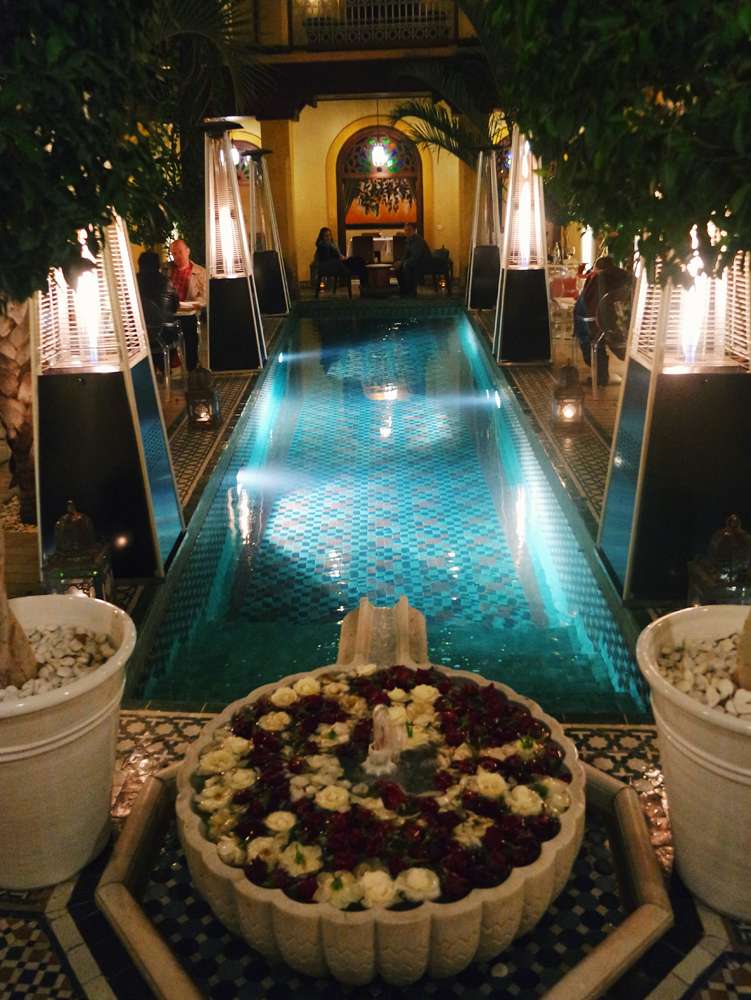 AND THE FOOD! Oh my goodness, it was out of this world delicious. We both opted for the Italian menu (which the guide book said was marginally better than the Moroccan offerings), however the best part was the price. The whole meal (two courses each plus a bottle of wine) came to just 400 DH (around £25) each including tip. If you go to Marrakech and don't go here you'll kick yourself. Just make sure you book in advance to guarantee you get a table.
Shopping
Let me tell you something, nowhere, and I mean NOWHERE that I have ever visited can compete with the shopping in Marrakech. It is NEXT LEVEL GOOD. Rachel and I have quite different tastes (she's into browns, greens, and earthy/ natural looking things, whereas I'm into anything glittery, eye-gougingly bright and slightly ostentatious, or conversely, anything with a hint of goth) but we both found so many things to suit our differing tastes.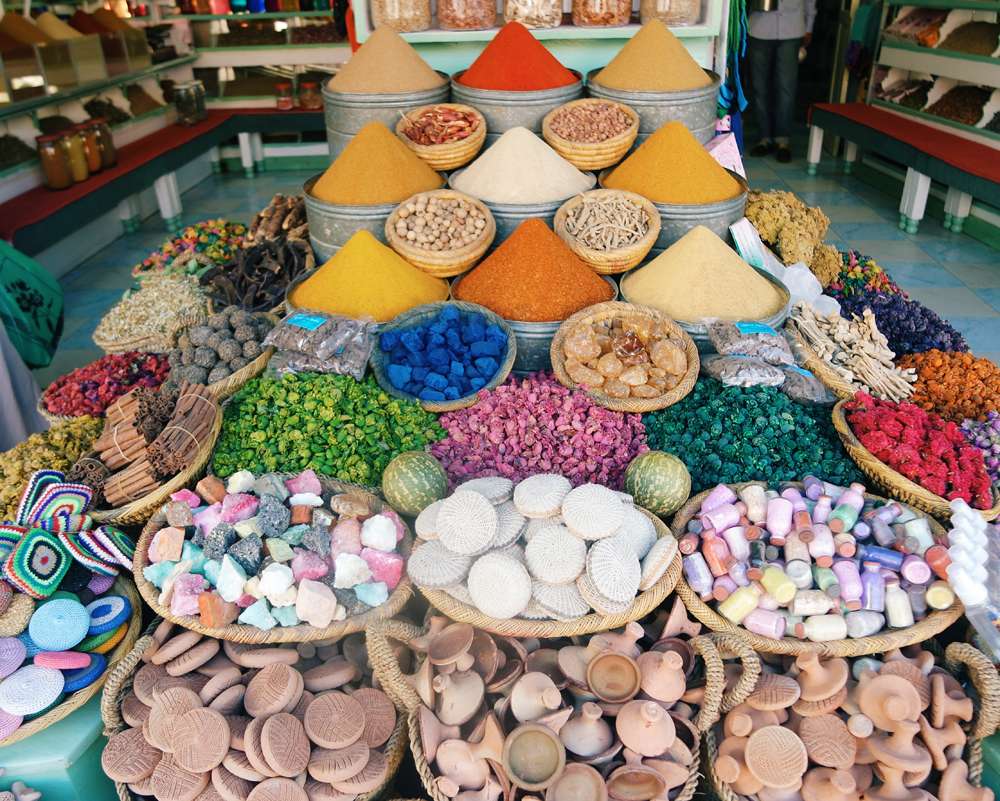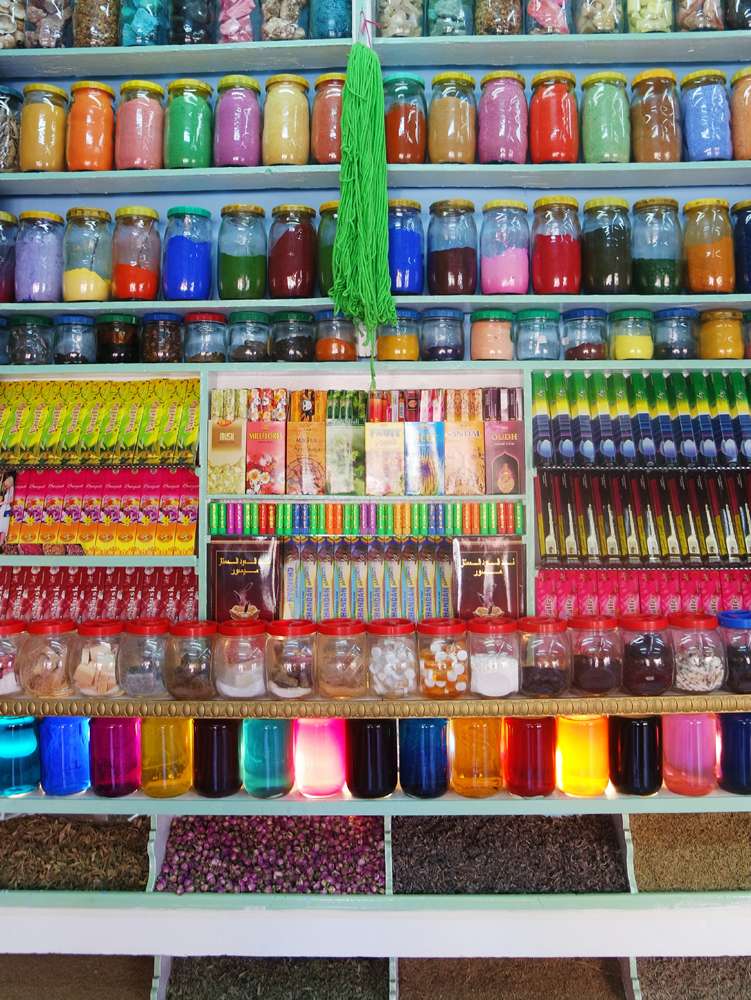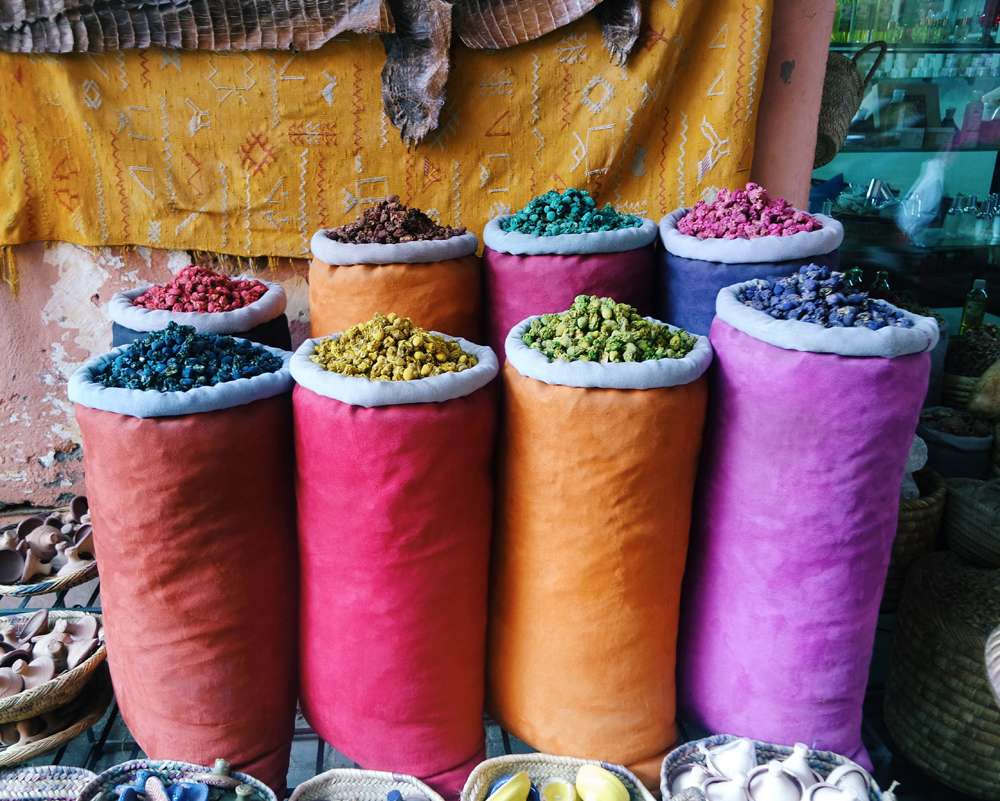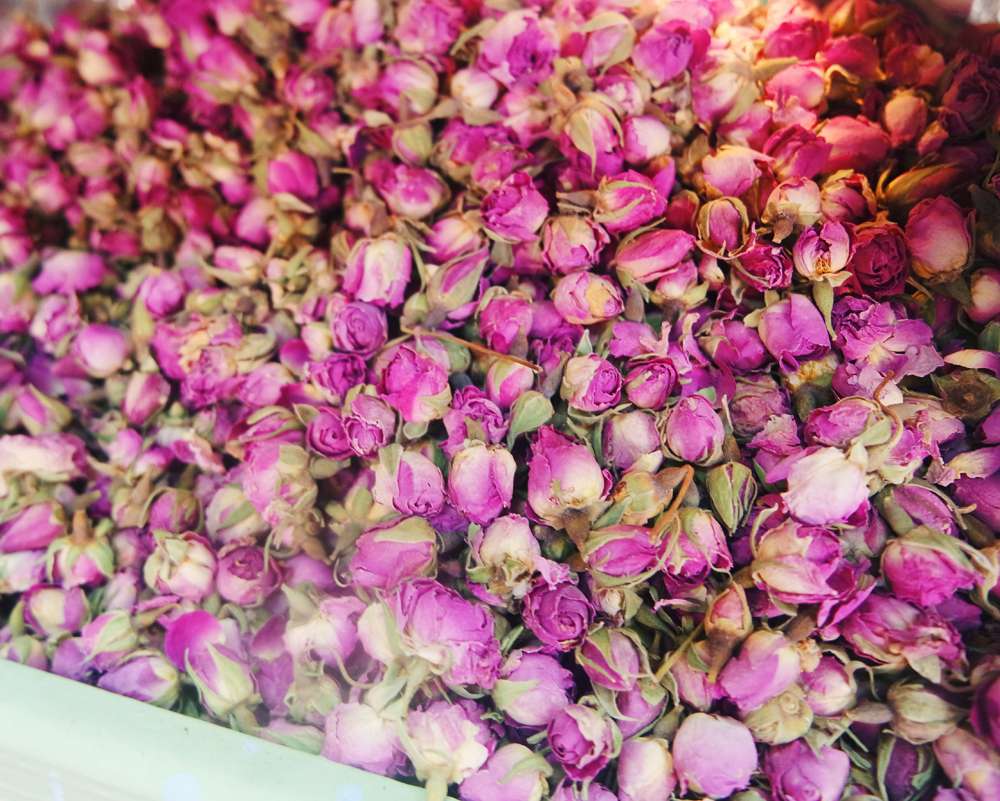 The woman at our Riad suggested we visit Ensemble Artisanal, a fixed price (no haggling) craft market run by the government. It's a great place to go first, before you hit the Medina, to give you an idea of what things should cost. All the sellers make the things themselves and many of them have workshops right in their stores so you can watch them as they create them.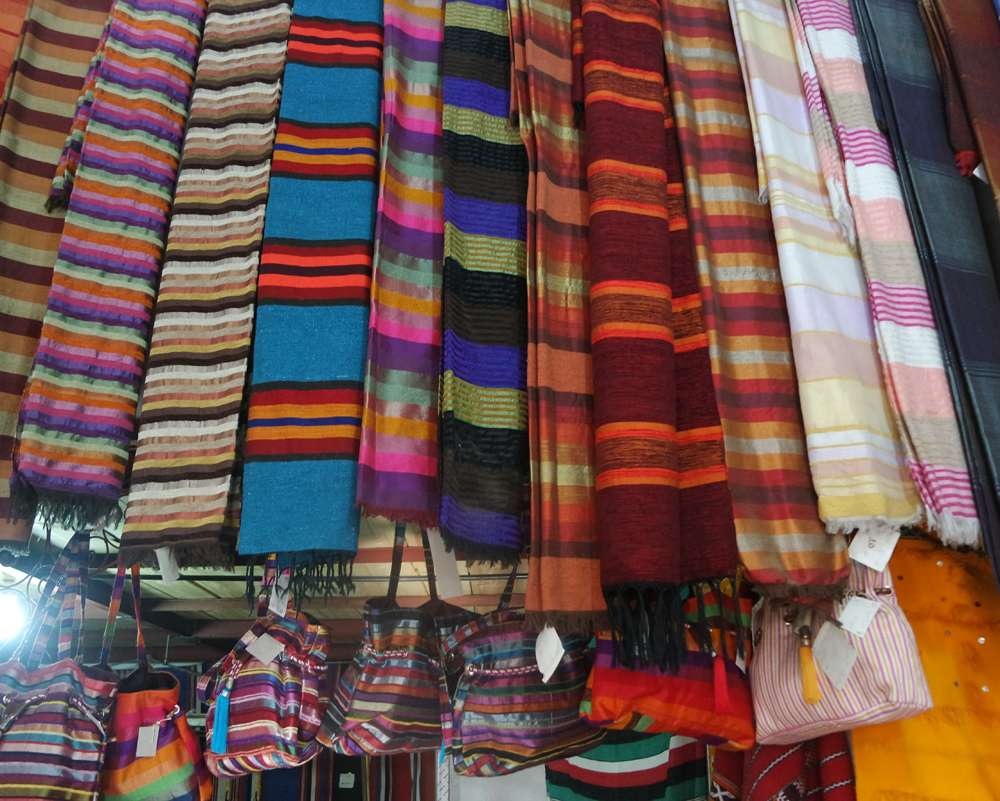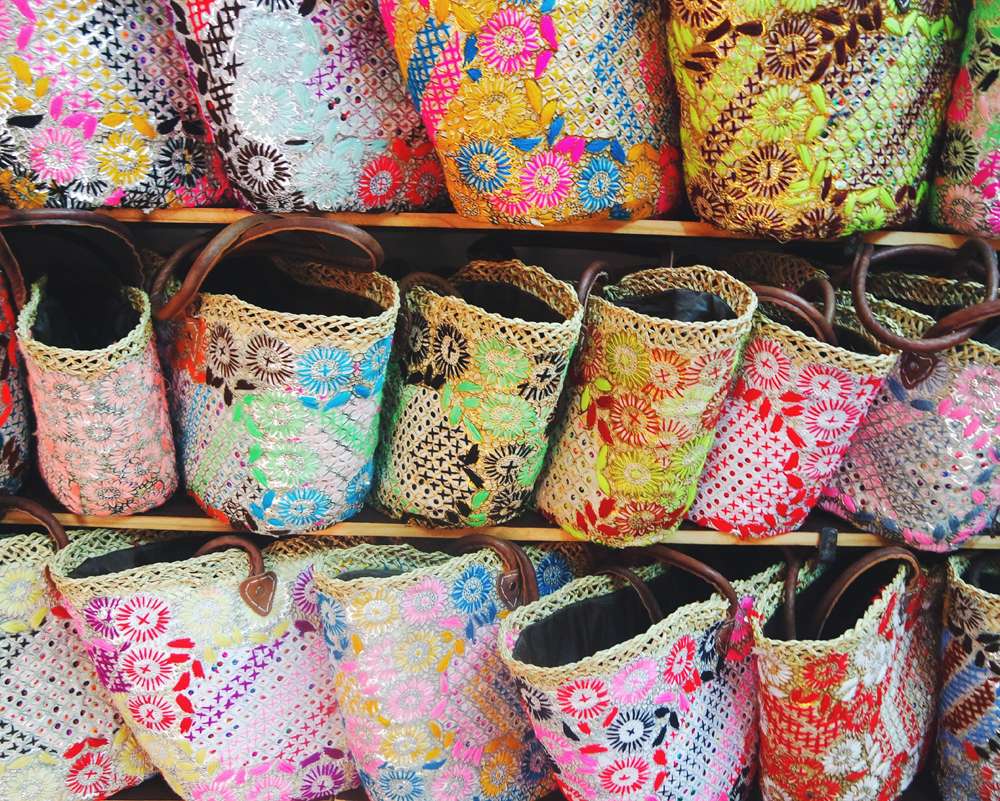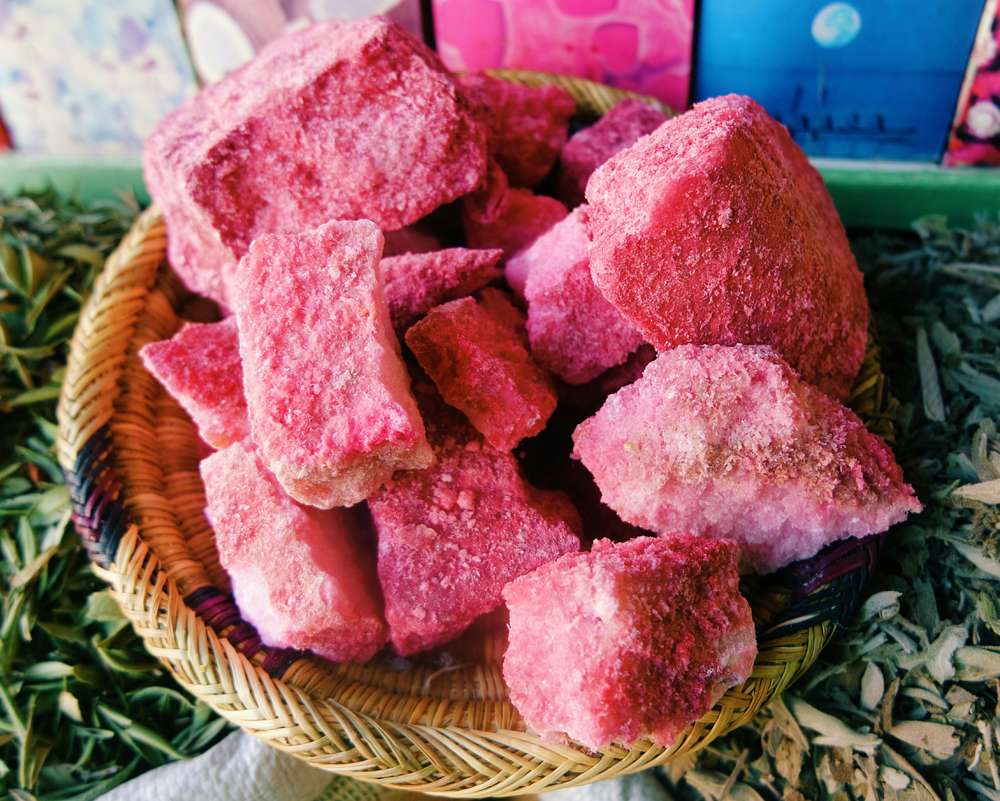 Rachel bought some amazing lanterns for 50DH each (£3), little door mirrors for 150DH (£10) and cushion covers for 60DH (£4). I hooked myself up with a gorgeous pink glass perfume bottle for 120DH (£8), some colourful leather bracelets for 15DH (£1) each, a completely necessary hot pink leather box for 90DH (£6) and cushion covers and a cute little lantern too. When visiting the Medina afterwards we saw all of the items we'd bought being offered at higher prices.
The entrance is also seriously impressive. I mean, damn, that's some good tile!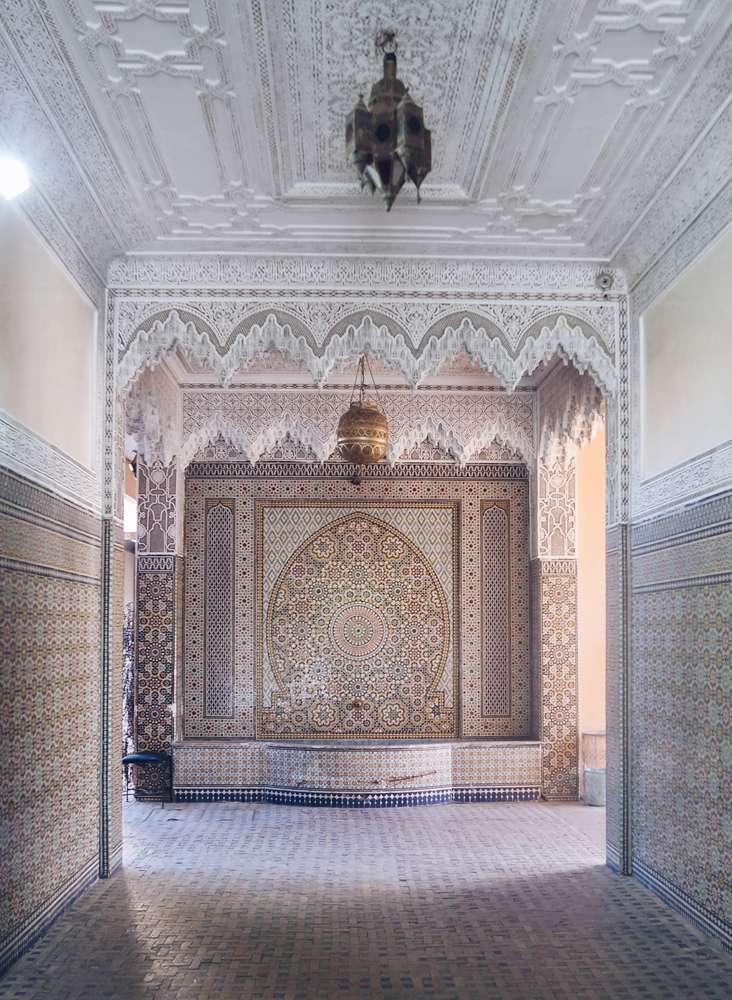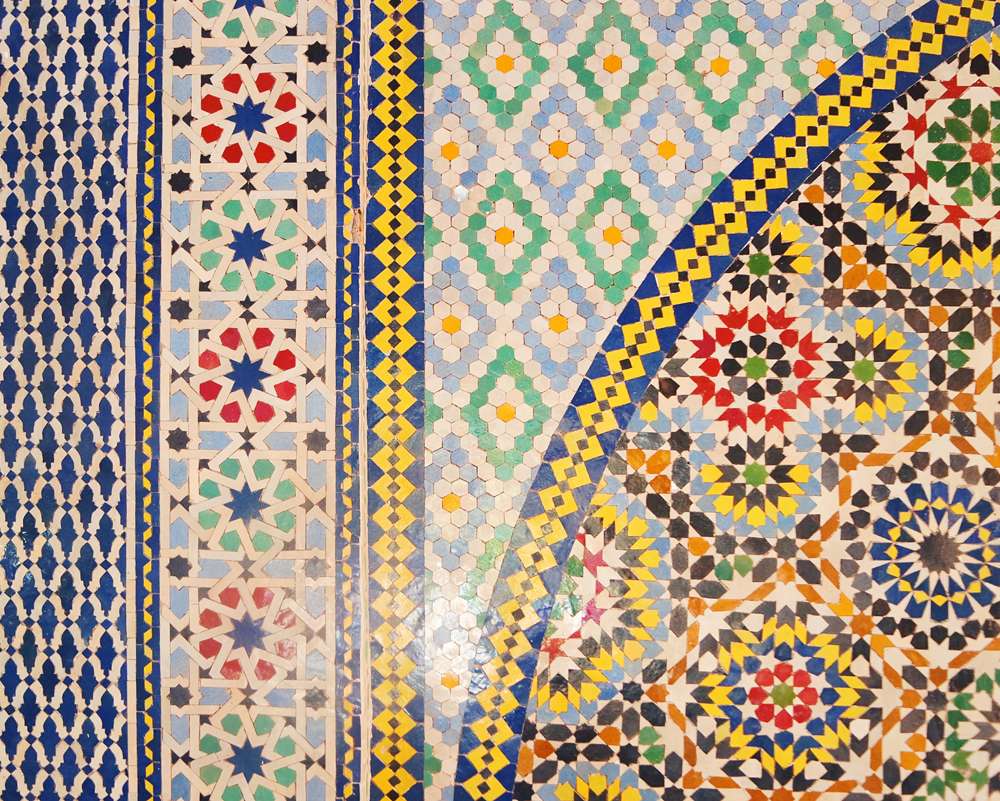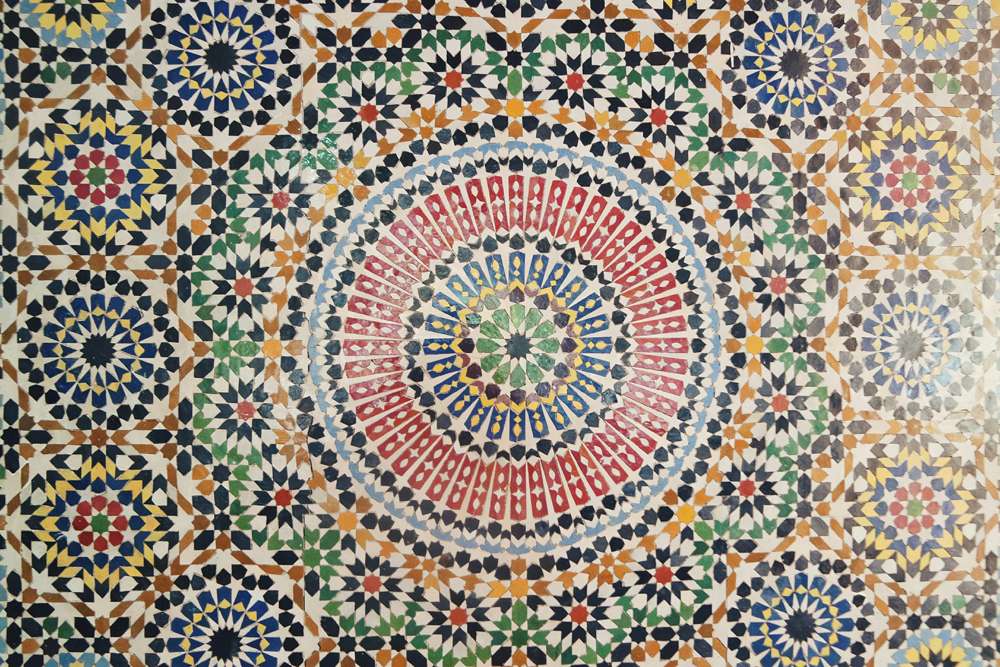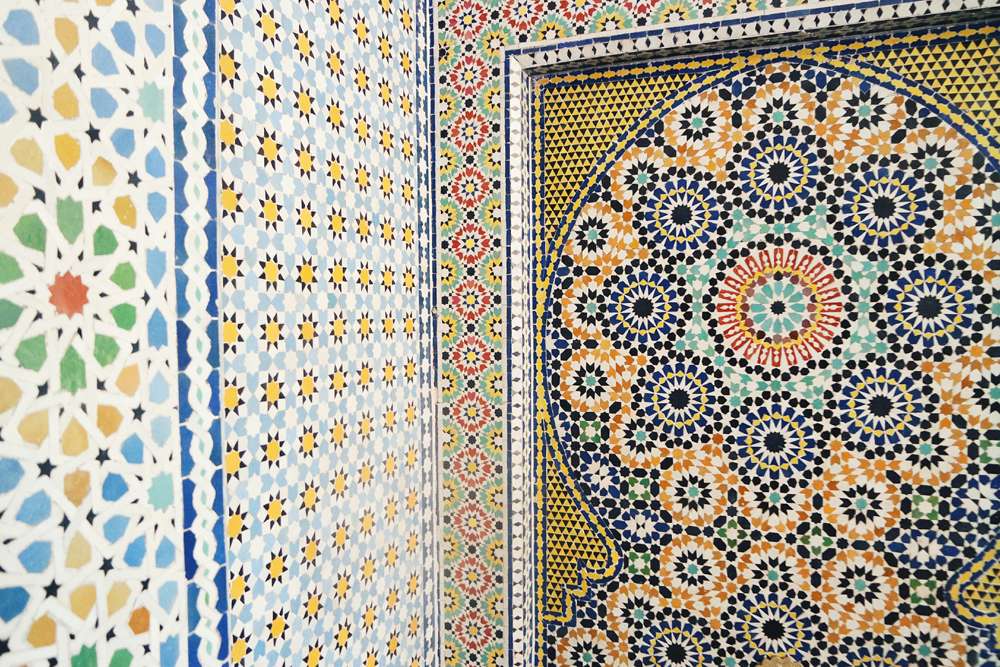 However for all its perks, the quaint and quiet Ensemble Artisanal really can't measure up to the Medina itself. Prepare to get lost in the winding laneways and enjoy the range and ridiculousness of it all! It's colourful, it's loud, at times it's smelly, but it really is THE BEST. We both left with colourful poufs (mine is hot pink of course), rainbow blankets (SO GOOD), cosmetics, rosebuds (supposedly for tea but I bought them because they were pretty) and amazing turquoise jewellery.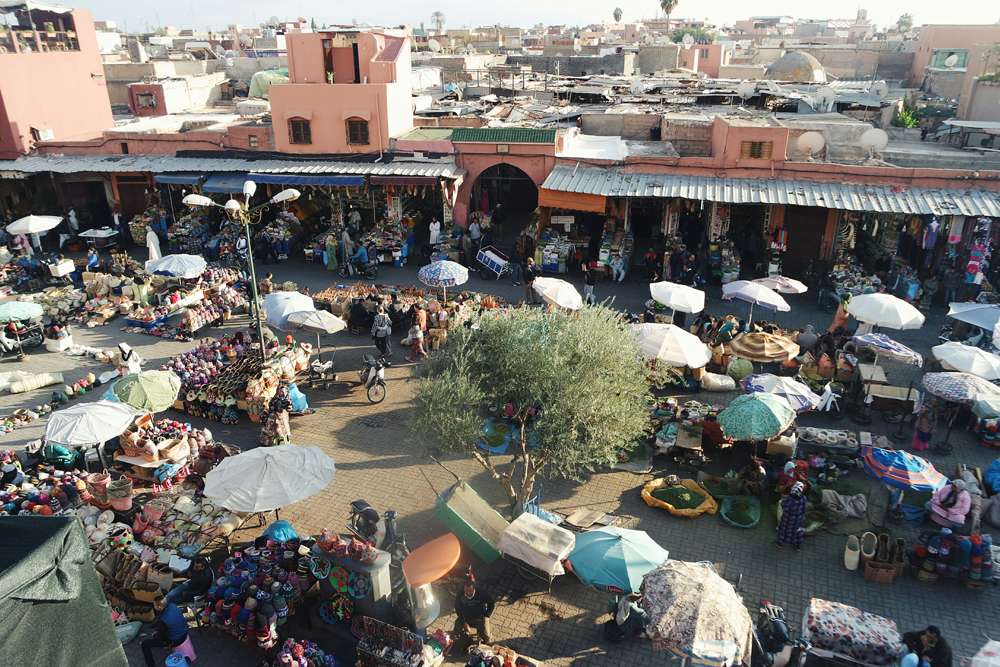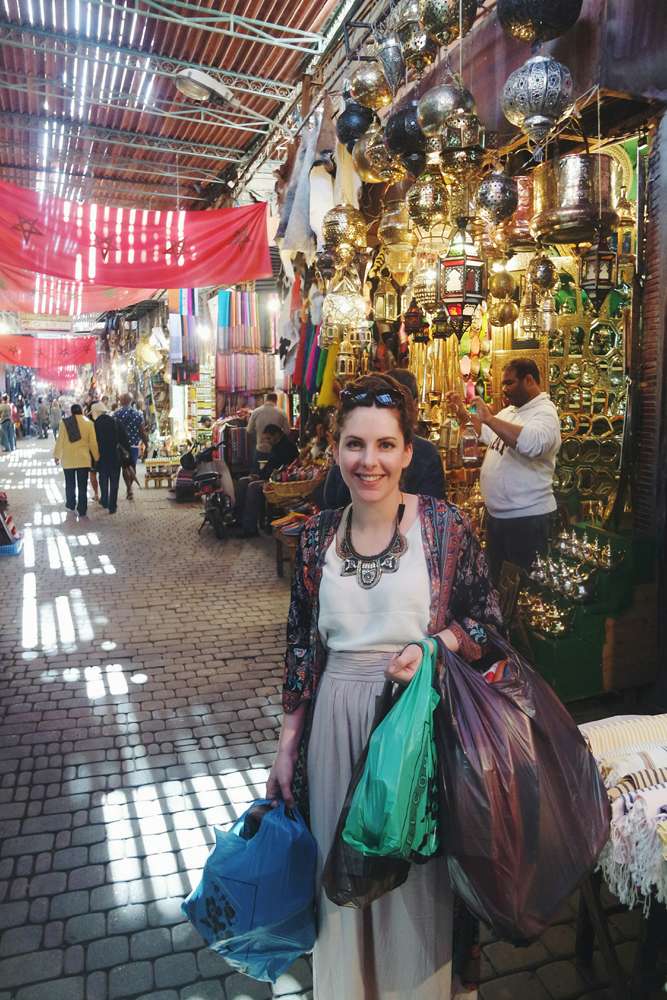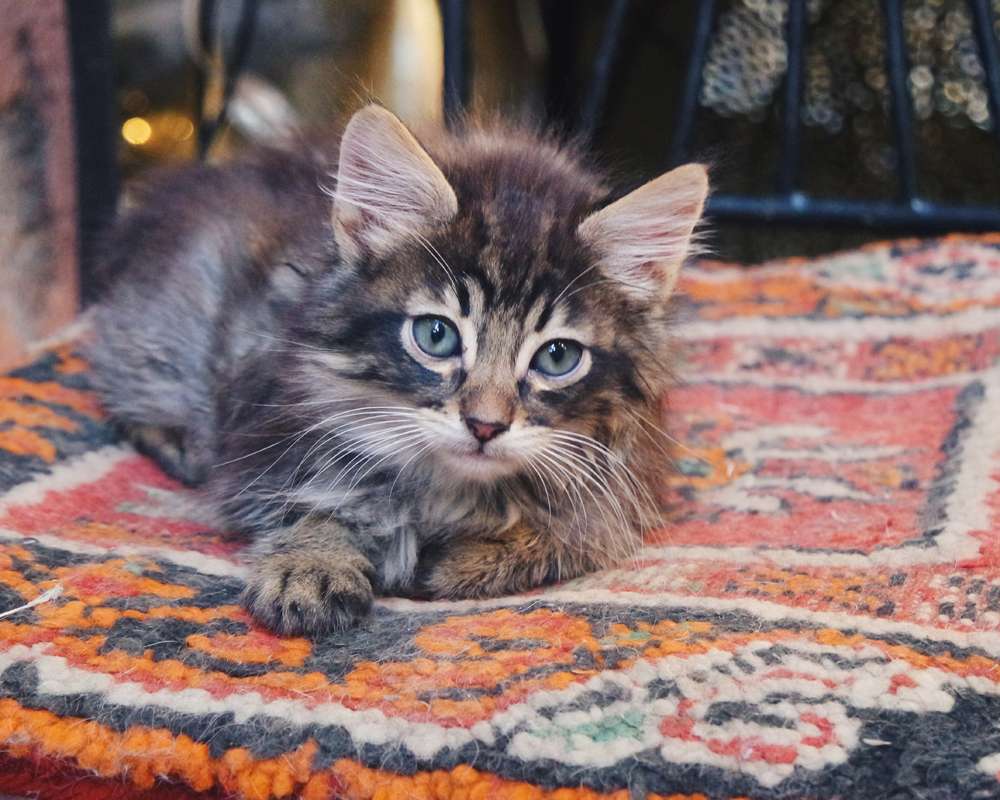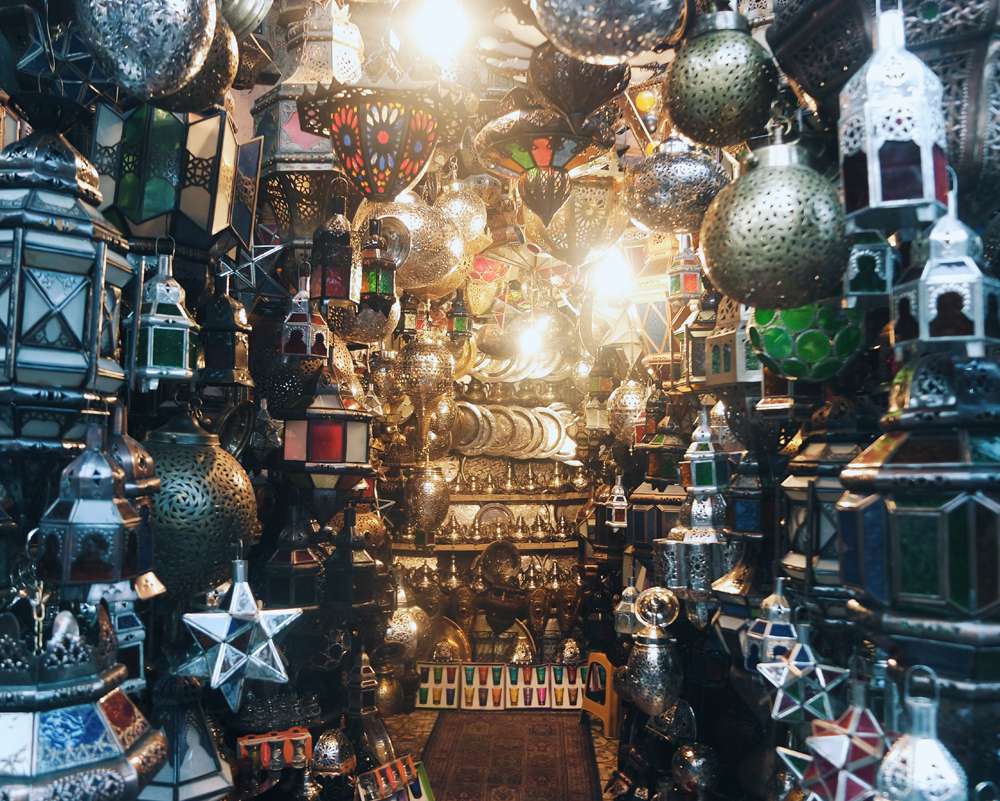 At the beginning haggling can seem a little scary but once you get into it it's so fun. One of the souks actually said to me "You must be a business women, because you haggle like one!" which of course I loved. Don't ever feel forced into buying something you don't really want, and a firm "NO THANK YOU!" is usually enough to make anyone pressuring you into their shop to leave you alone.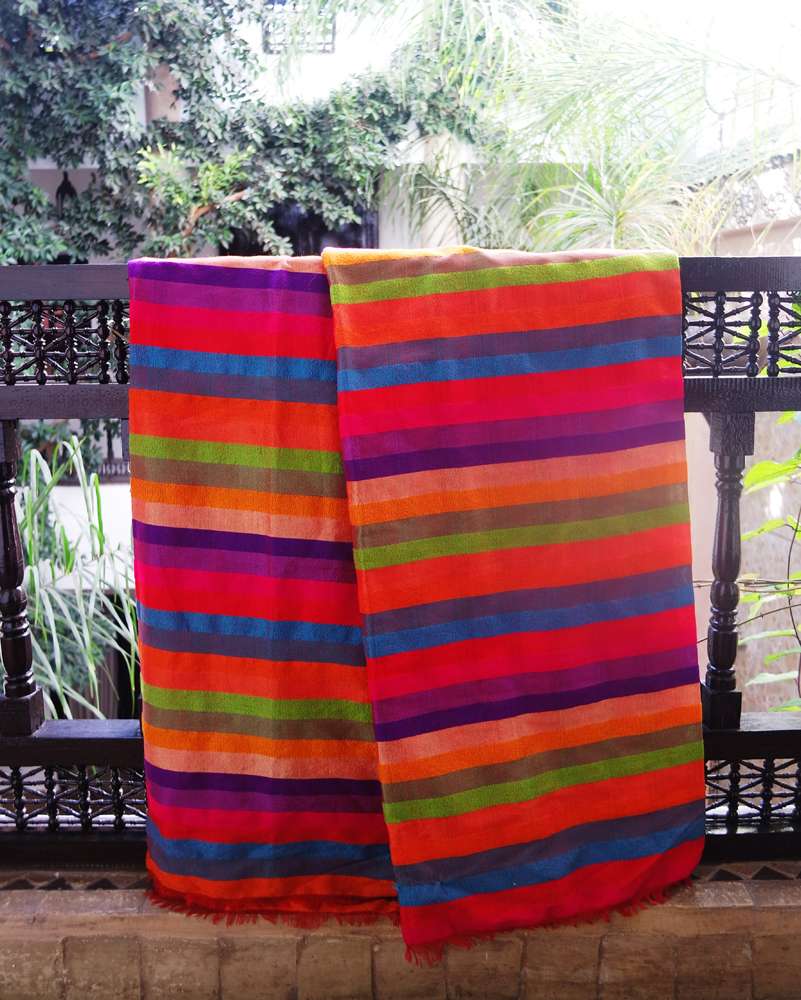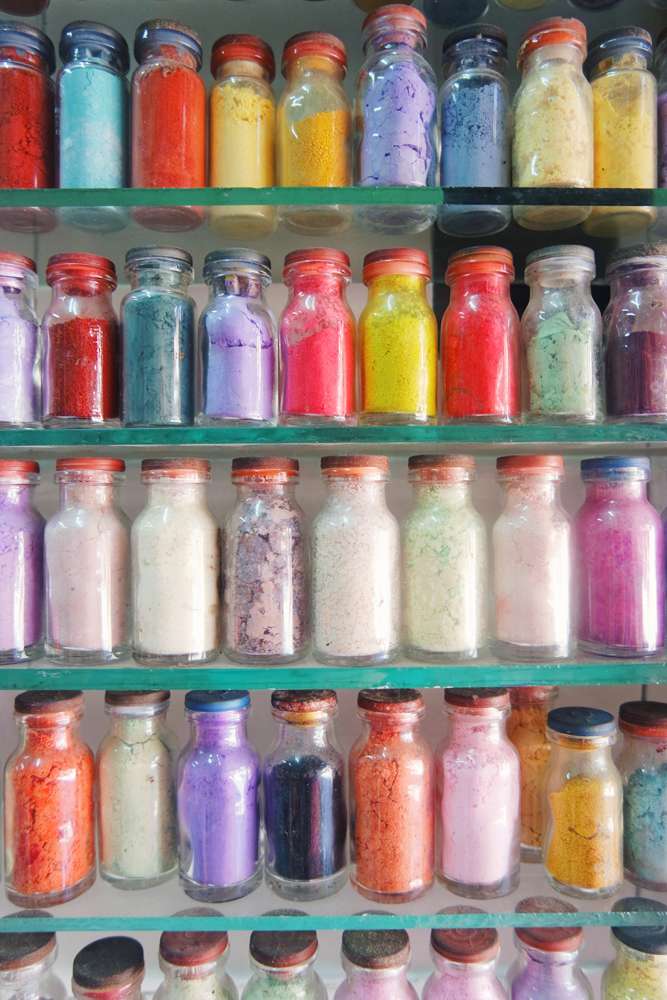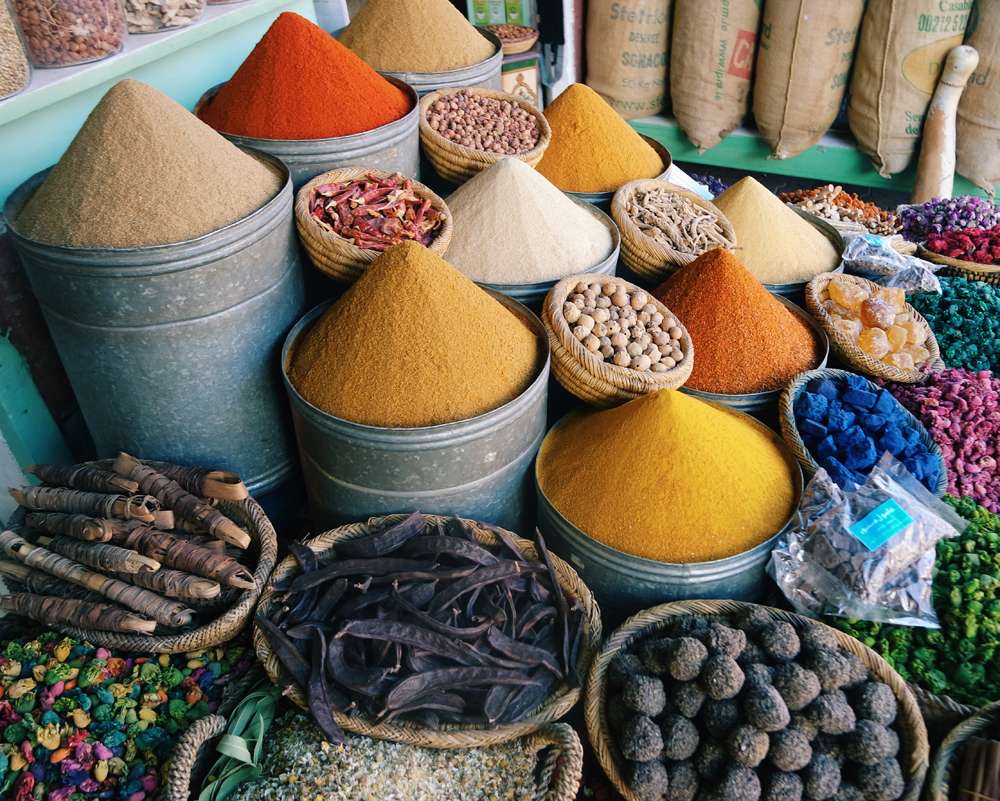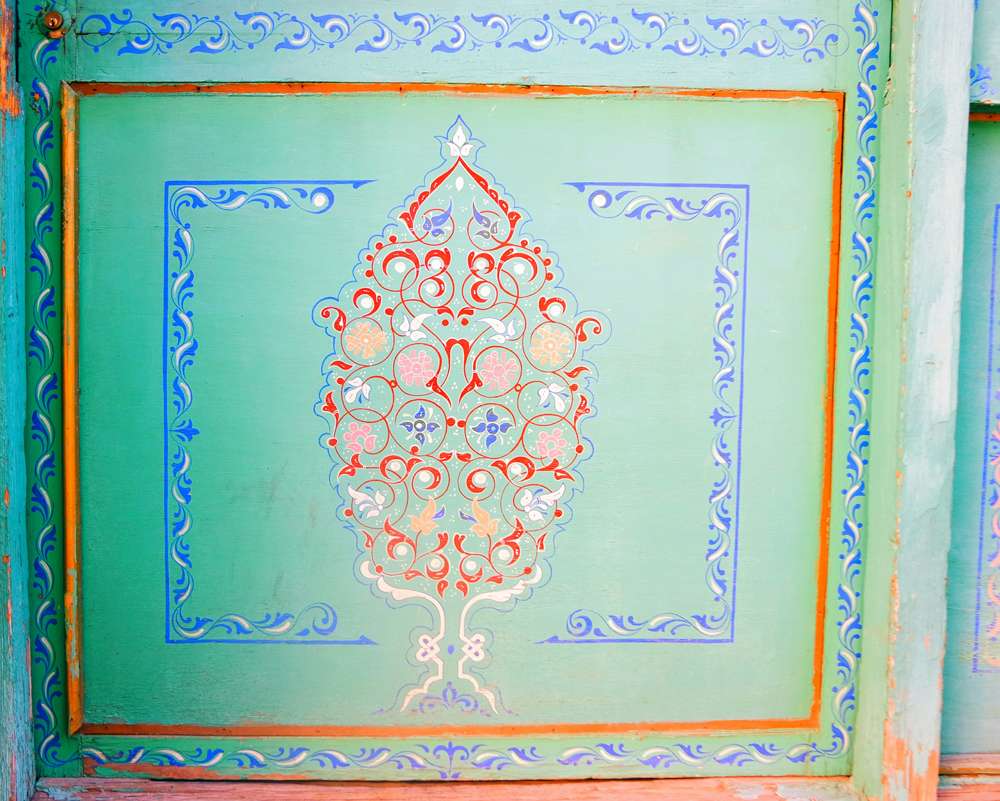 Camels!
One of the things we really wanted to do when I was here last was ride camels, but with only two days for our trip, we simply didn't have time. So there was no way I was going to miss it this time! We opted for a 90 minute activity, out at The Palmery, just outside the main city. We organised it through our Riad and it cost 300DH (£20) each including transport to and from the location. There are longer excursions that you can do out in the desert, where you even stay overnight in a tent, but we didn't fancy something so involved.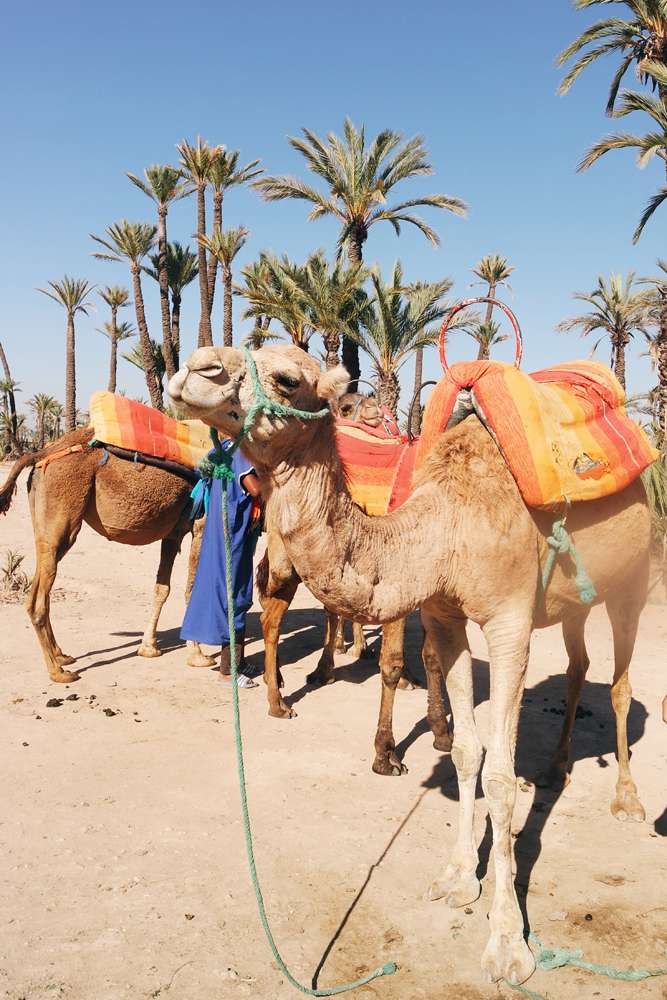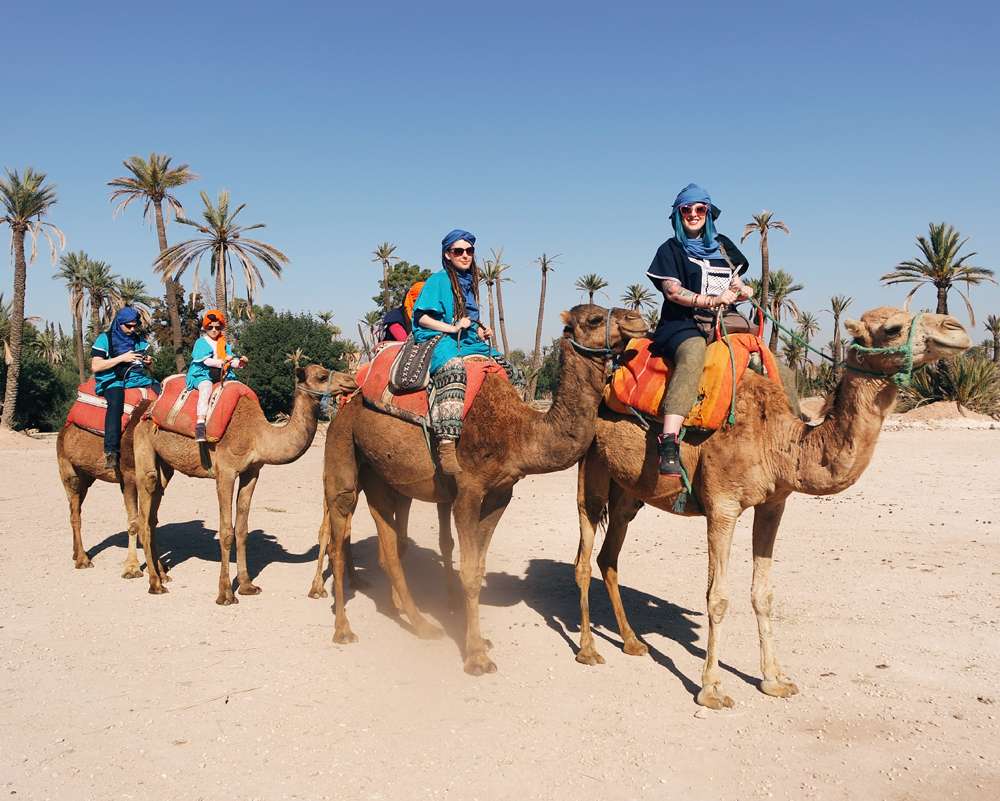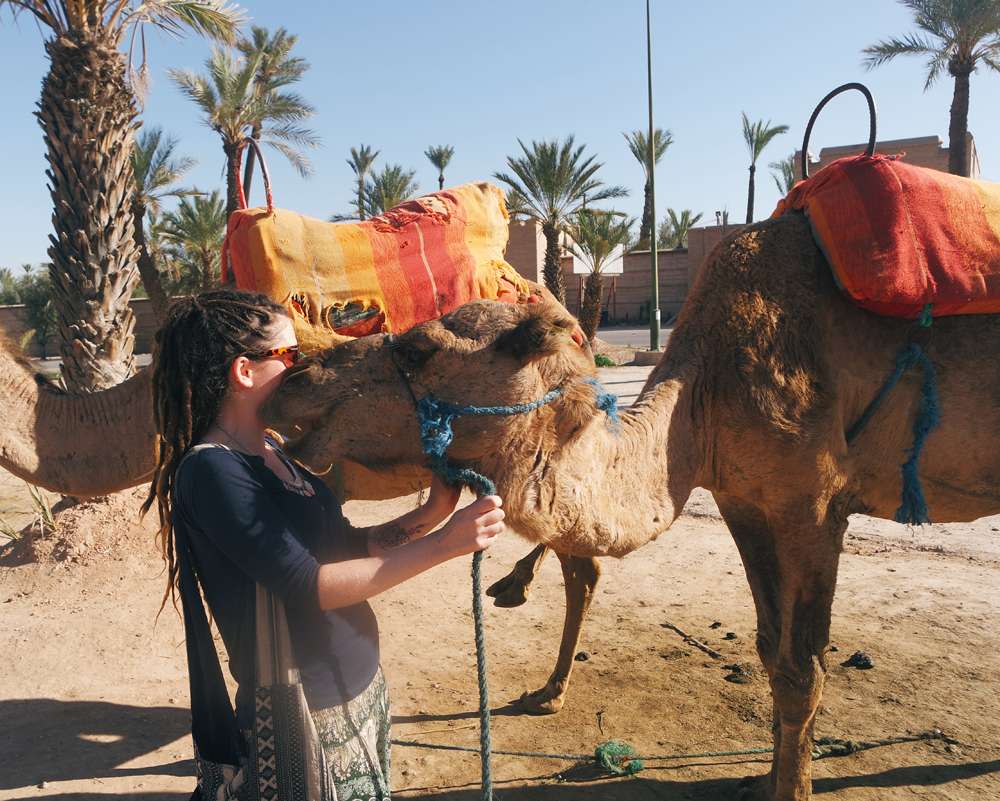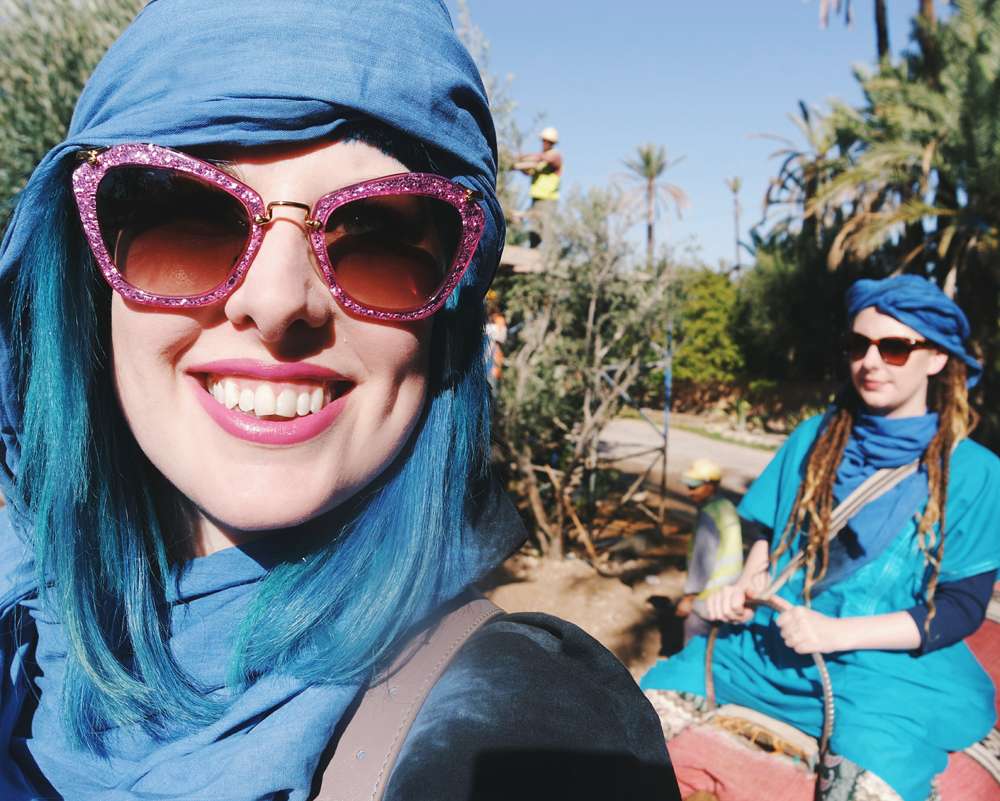 The camels were surprisingly friendly (I always thought they'd be a bit grumpy – ha!) and Rachel and I had a great time riding around on Kylie and Fred. They don't half stink a bit though!
The Bad
I felt it would be worthwhile to include some of the not so great aspects of Marrakech in this post, because sometimes that can be even more useful when you're planning your own trips than just reading about all the fun stuff.
I definitely felt more vulnerable on this trip than I did last time. I think it might be because last time there were four of us (rather than just two) and we had a man with us. It also might have been because both Rachel and I look a little bit weird (blue hair and visible tattoos and waist-length dreadlocks) and so we naturally drew a lot more attention, but the men did NOT leave us alone.
Don't get me wrong, I didn't ever actually feel unsafe, but we were constantly BOTHERED by the "Nice colours!, "Lady Gala!", " Rasta!", "Pretty ladies" (and other less PC) comments. None of the men actually did anything, but it is really exhausting being shouted at over and over again and having to ignore people all day long!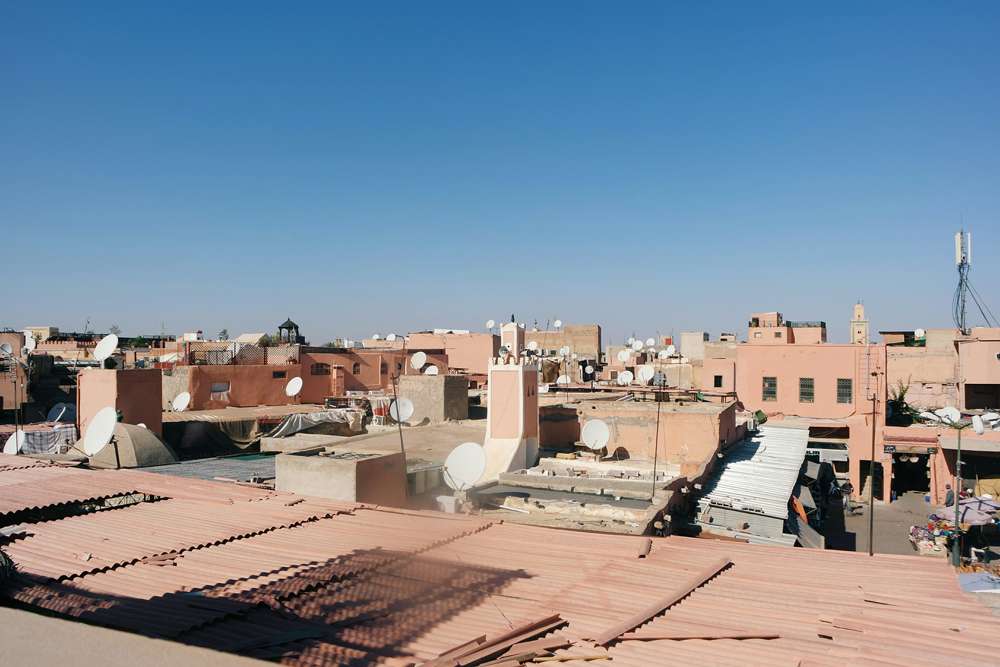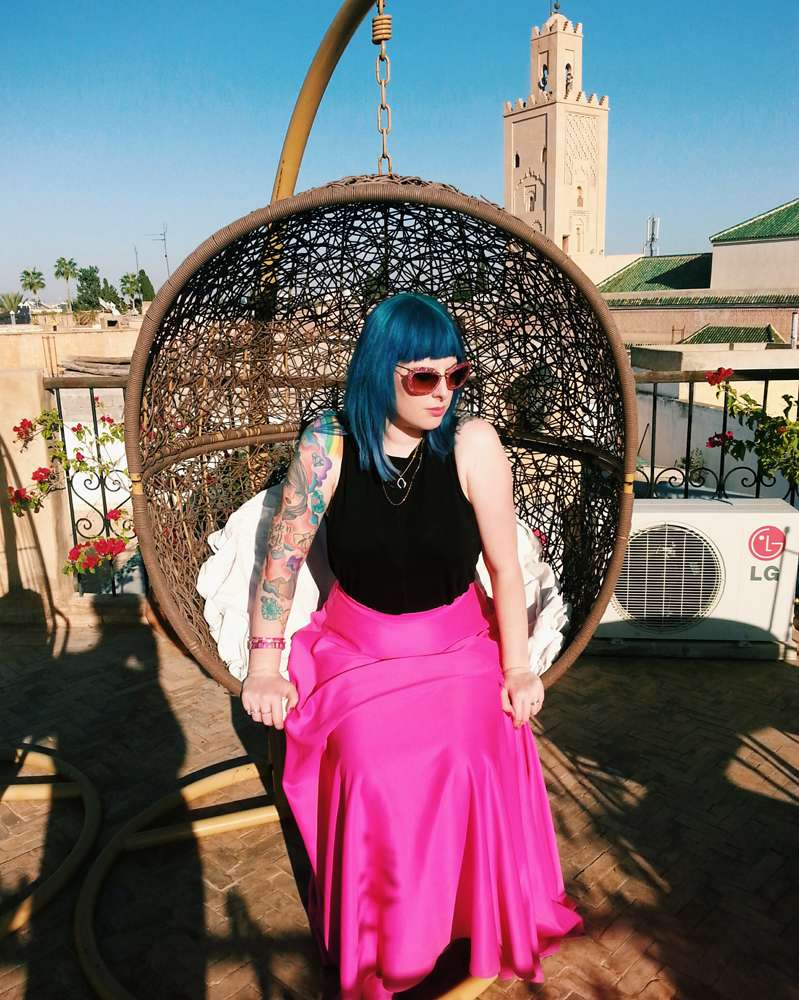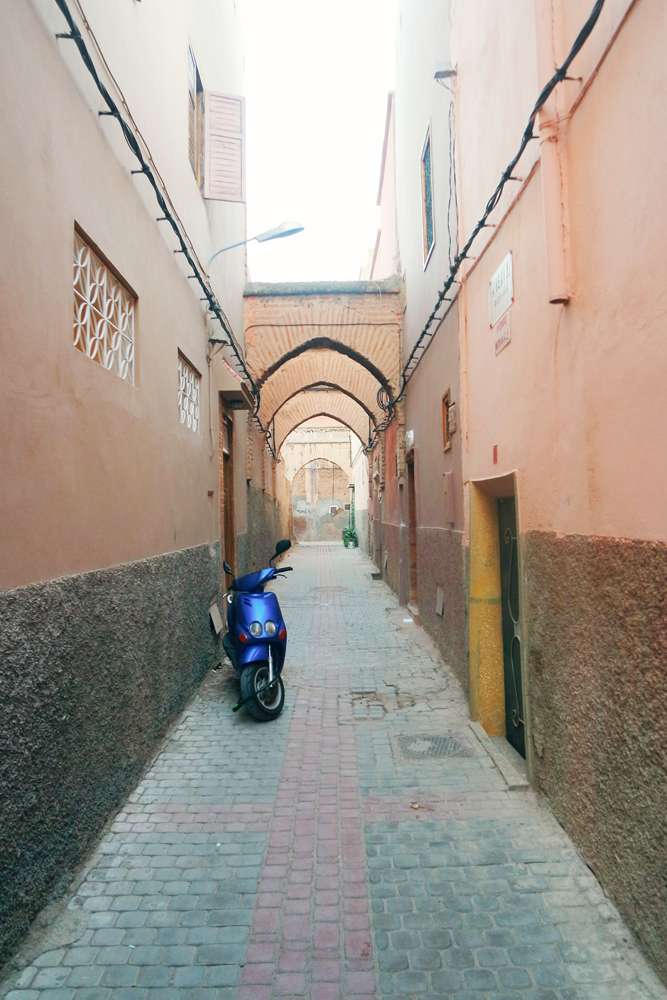 If you're going to Marrakech and you have coloured hair, visible tattoos, piercings or you look in any way 'different' I would advise bringing more conservative/ covering clothing options (long sleeves, maxi skirts, head scarves) just in case you start to feel a bit uncomfortable with the attention you will undoubtedly attract. While you don't have to cover your legs, shoulders or cleavage (there are some tourists walking around in shorts and vest tops) it's advisable if you don't want to be cat-called all day.
That being said we did meet so many lovely men (and women) on our trip. Many of the souks were charming and interested in our unusual appearance, asking us where were from, telling us stories about their families in England and making polite conversation about our weird hair. We also had one moment on our last night where our taxi driver dropped us off at the wrong place and a very sweet man walked us the 30 or so minutes through all the back streets to show us the way home. It was a little hairy there for a second ("Omg we're LOST in a maze of alleys!" "Is he going to take us to a dark corner and kill us?") but no, he was our knight in an Adidas tracksuit. Thank goodness for him!
The Ugly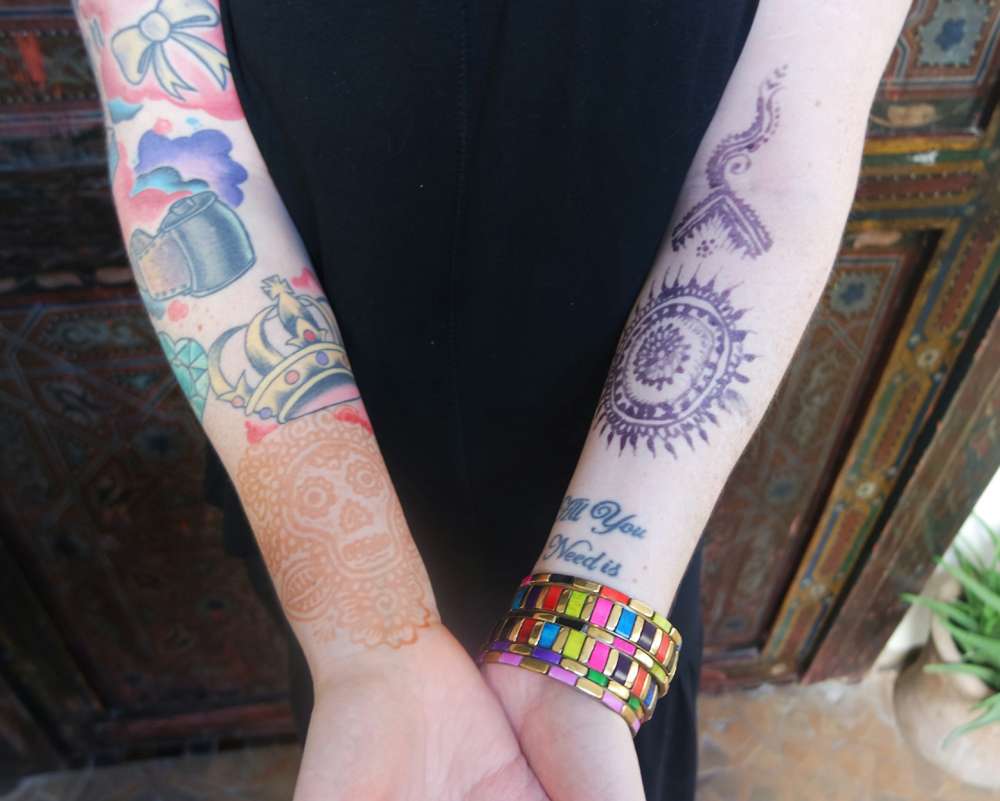 One of the things every guide book about Marrakech will tell you is to avoid getting 'black henna'. The fact of the matter is it's not actually henna at all, and is usually just a mix of ink and/or hair dye! Well, armed with our knowledge of what to avoid we headed to Jemaa el Fna on our first night to get some pretty designs on our arms, see some snake charmers and soak up the atmosphere.
Unfortunately the women who we found to do our inkings not only completely ignored the designs we picked out (you can see the terrible 'art work' on the left hand side of the photo below – if you can believe it, we both asked for the exact same design!) but they used black henna without telling us!! So basically both of our arms looked like a child had gone to town on us with a permanent marker. UGH, so not the look we were after!
Allegedly black henna takes around a month to naturally rub off, but there was no way I was going to look like I'd had a bad tattoo for 30 days! After much Googling I found out that hair dye remover wipes
(who knew such amazing things existed) are the way to go. I bought some from Amazon right away so they were there as I got home, and after just a couple of uses my arm was bad tattoo free! PHEW! Learn from our mistake, do not get henna done in the square, go see the amazing guys at the Henna Café (mentioned above) instead.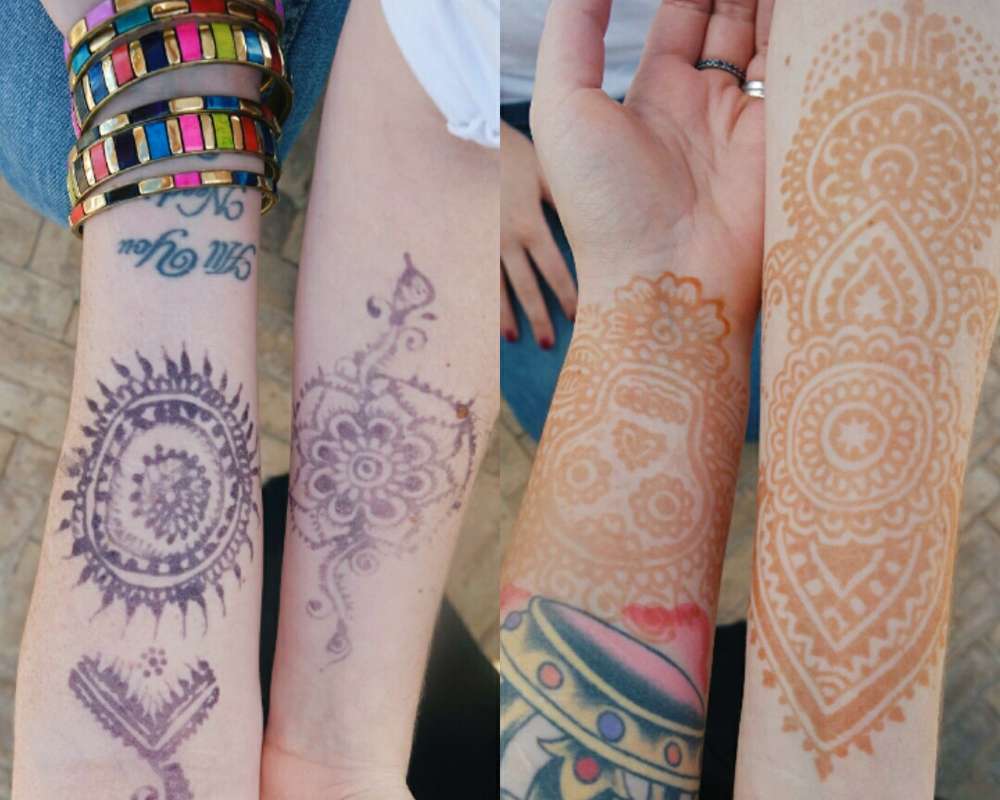 Left: Terrible black henna done in Jemaa el Fna. Right: Gorgeous genuine henna done in the Henna Café!
Goodness, this post has gotten to be quite a lot longer than I expected but I hope you've enjoyed taking a trip with me to one of the most creative and colourful places on earth.
If you're looking for an unusual honeymoon location packed with adventure you really can't go wrong with Marrakech. Just don't tell me if you stay at La Mamounia though because I will be jealous of you forever.