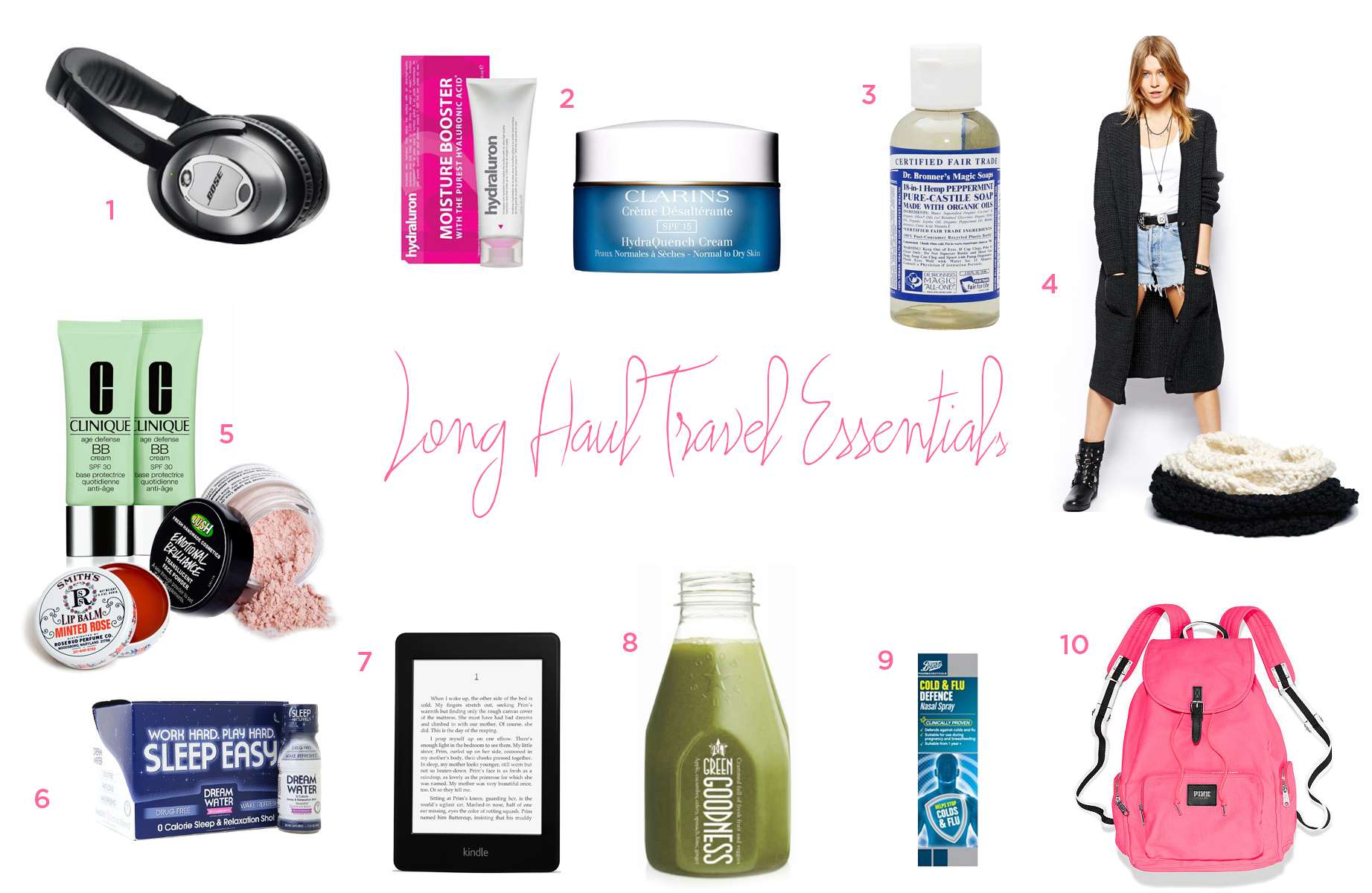 If there's one thing I've learnt from doing so much travel, its that packing the right things can make or break the flight. Even the longest journey in cramped economy can be much more bearable if you go into it prepared. I wouldn't dream of hopping onto a plane without any of these things now!
1. Headphones. The more noise cancelling the better! Screaming children, clattering trolleys and general aeroplane commotion can make even the most serene of travellers have a meltdown. Gareth has these Bose QuietComfort headphones and the more I travel the more I think I need to invest in a pair too. But whatever headphones you have, bring them. Goodness knows they're probably going to be better than the crappy ones they give you on the plane!
2 A good hydrating moisturiser. Finding the best one has actually become a bit of an obsession for me! I bought this Clarins HydraQuench recently and its definitely the current front-runner. They also do a mask in the same range which would be great as a post-flight treat for your skin.
I adore this Hydraluron Moisture Booster stuff too. I wasn't convinced when I first tried it, but a couple of days in and I was completely converted. It makes my normal-dry skin soft, smooth and just generally lovely.
I also just nabbed myself a Dr Dennis Gross Skincare Hydra-Pure Smart Spray
 to try the next time I fly. It looks great because you can actually use it on top of make up! See, I told you it was an obsession. Dry aeroplane skin is the worst!
3. I am 100% fanatical about Dr. Bronner's Castile Soap
. This shit is actually amazing. You can use it for everything from washing your face and body, to cleaning your clothes, washing your hair, and even cleaning your teeth! Now, instead of packing a million different products when I go away this is pretty much all I need (although in all honestly I haven't quite been brave enough to try the teeth cleaning yet!) I like the peppermint one, although to be fair it's the only scent I've tried so far. Remember to grab yourself a 2oz travel sized one if you're going to bring it on the plane with you.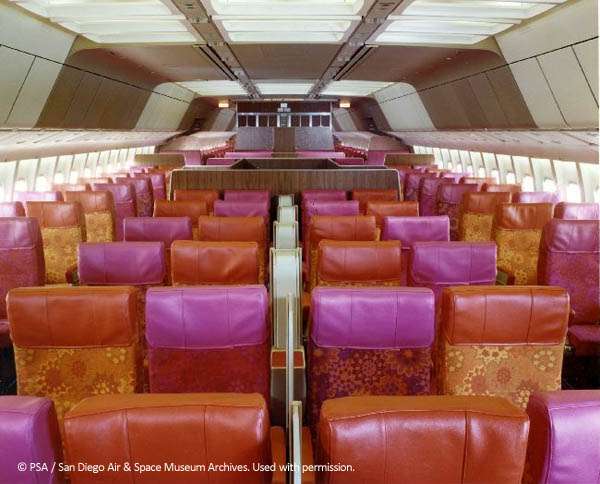 4. I never leave for a flight in anything other than my go-to travel outfit. You want to be as comfortable as possible but also for your outfit to be easy to get through security with. So that means no fancy jewellery, buckles, belts or fiddly straps!
I always wear a 100% cotton maxi dress (avoid synthetic fibres because they can make you smell!) and my chunky All Saints boots (I have the flat version of these). I always travel in my boots because they're so cumbersome that they take up a lot of valuable suitcase space. And always, always wear socks or tights! There is nothing more gross than having to walk barefoot through security!
I couldn't be without my long cosy cardigan. Its suuuper comfy and I can wrap myself up in it like a baby in a blanket! Mine is from Monki via ASOS (sadly, it's no longer available, although this one and this one are similar) and I love it more than life itself. Finally I wear a chunky snood that can double up as an extra pillow. I have this one from Pink Samurai on etsy. It's the best!
5. I always make sure I have a little bit of make up with me too. No one really wants to land at their destination looking like they just got off an 18 hour flight do they?! I keep things minimal and simple though, I'm not entering a beauty contest. My staples are this Clinique BB cream, Lush's Emotional Brilliance translucent powder and Smith's Rose Lipbalm. I also always pack Simple face wipes and a roll-on deodorant so I can feel as fresh as possible when I get off the plane.
Obviously make sure everything you pack in your hand luggage is under 100ml/ 3.4 oz so that you can take them through security. I once lost a bottle of unopened, very expensive moisturiser because I forgot about that. As you can imagine I was not best pleased!
6. I discovered Dream Water completely by accident when I was delayed in Palm Springs and bored-browsing around the convenience store in the terminal. This was at the till point and the fact that it was 'snoozeberry' flavoured really tickled me so I bought one on a whim.
I'm sure like most people, I struggle to sleep on planes, but I also hate the idea of taking sleeping tablets. This is an drug-free remedy that promotes natural sleep. It certainly didn't knock me out but it did help me nod off for a few hours. I'd liken it to a comforting mug of warm milk before bedtime!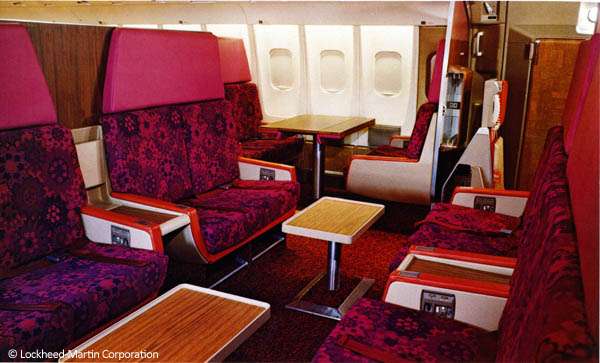 7. I couldn't get on a plane without some form of entertainment. I never like to trust that there will be enough movies in the in-flight system that I haven't seen, and once I get more than two films in I tend to get a bit over it anyway.
My laptop loaded with some 24, Vampire Diaries or Homeland is a must for me but you might want to grab your e-reader or tablet to get your entertainment fix. God forbid you won't have any delays, but if you're stuck in the airport – or worse still on the tarmac – for hours you'll need something to pass the time too.
8. Sustenance! Juice, water (or coconut water) and some healthy snacks. I am completely obsessed with Pret's Green Goodness juice at the moment. Obviously you need to buy your liquids after security, so I can only get this if the airport has a Pret, but if not anything healthy will do.
I always feel super gross if I only eat the processed, nuked crap they give you on the plane so I also always try to eat a decent meal at the airport before boarding. It's boring but also limit the caffeine and alcohol while you're travelling. In-flight hangovers are no fun at all!
9. Airports and planes are the biggest breeding grounds for germs and I used to always get a cough or cold when I travelled. Now I wont get on a plane without Boots Cold and Flu Defence Nasal Spray and a travel sized anti-bacterial hand sanitiser. Before you get on the plane, disinfect your hands and spray the defence stuff up your nose. Keep doing this regularly throughout the flight to keep those nasties away!
10. Buying a rucksack has been a life-altering experience for me this year! It's much more comfortable to carry than a handbag and you can fit much more in it. So much so that I now never need to bring a second piece of hand luggage with me. Mine is from Pink by Victoria's Secret and I love it so much I've all but ditched the designer handbags and have been using it as my everyday bag too. I am completely infatuated with it.
Do you have any other tips for surviving a long haul flight? And as a side note, has anyone ever tried this Skyrest Travel Pillow
?! I saw it in a Skymall once and I feel like it would be an awesome, if not a little bit embarrassing, thing to sleep on…
Happy honeymooning everybody!