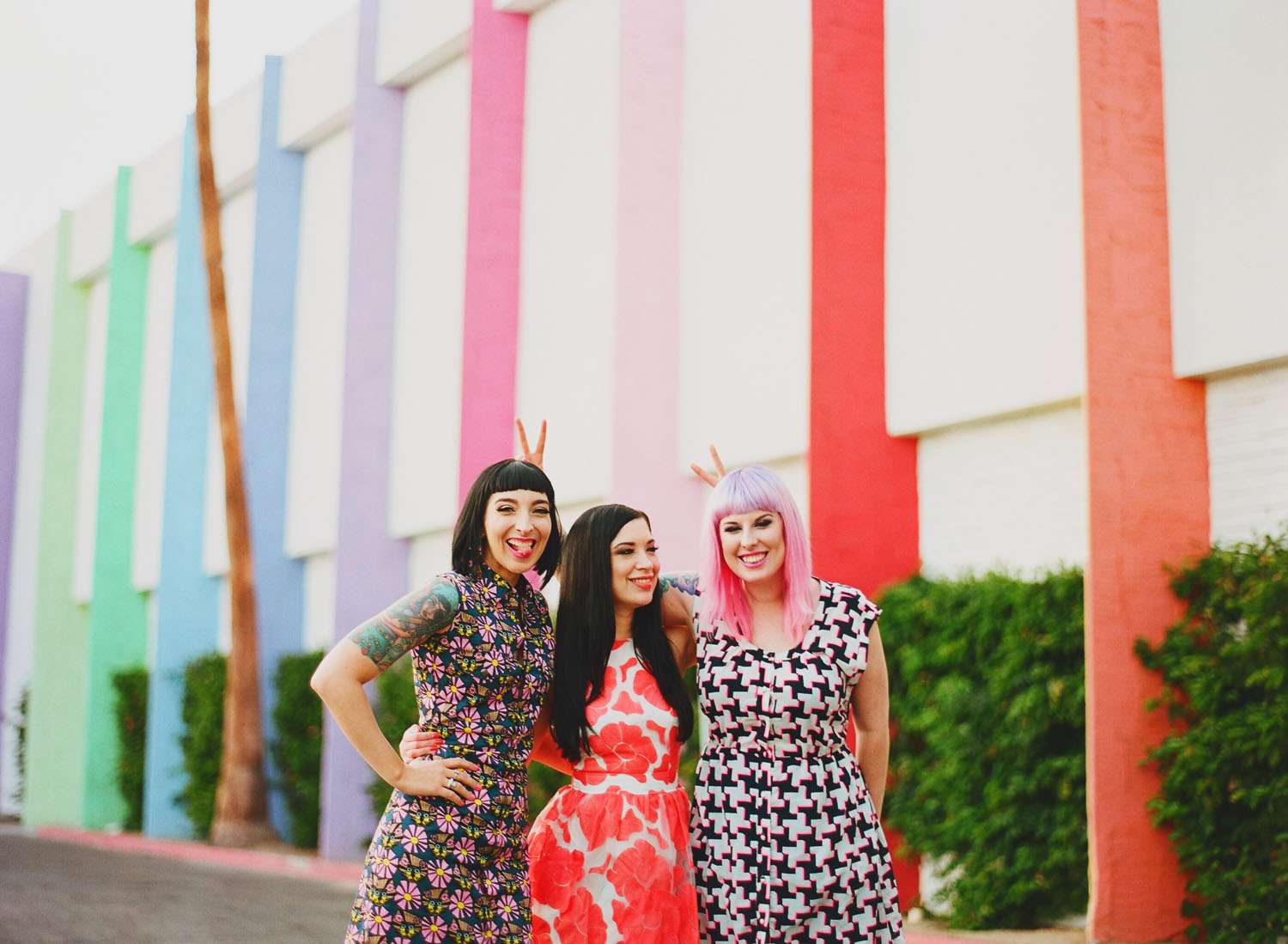 One of the highlights of my recent trip to Palm Springs was visiting The Saguaro, the famous rainbow hotel. In fact our friends Allie and Christina booked in here just so we could stop by and take photos!
When we pulled up outside for the first time I actually audibly squealed. I couldn't quite believe that its rainbow striped façade was real. You've gotta love a hotel that doesn't take itself too seriously.
Located on Palm Canyon Drive the surrounding area was also really great, with a well stocked supermarket just across the road. It's also only a short 10 minute drive from the airport and the iconic Marilyn statue (Palm Springs is teeny tiny). Everywhere you look the majestic San Jacinto Mountains punctuate the horizon.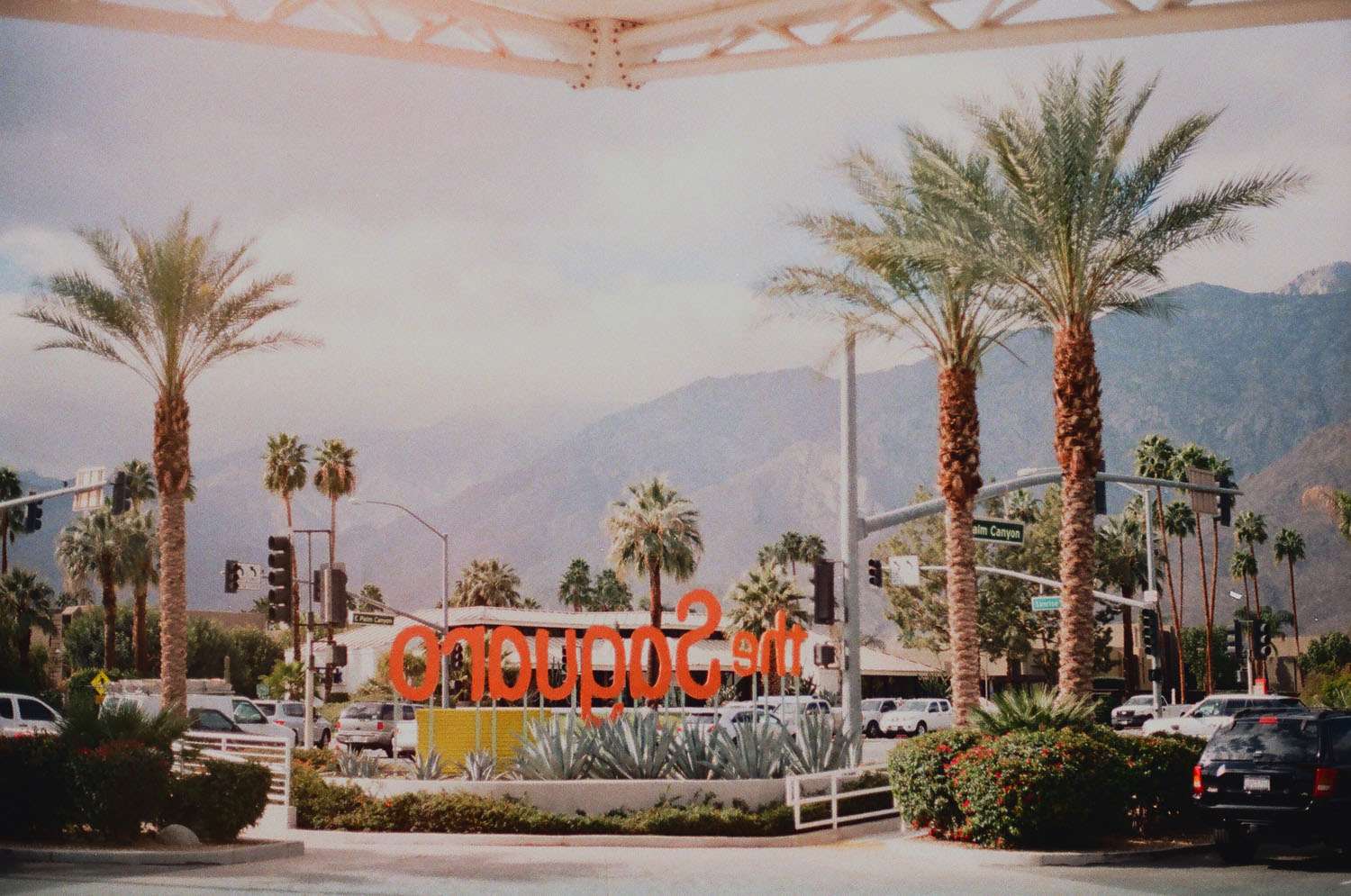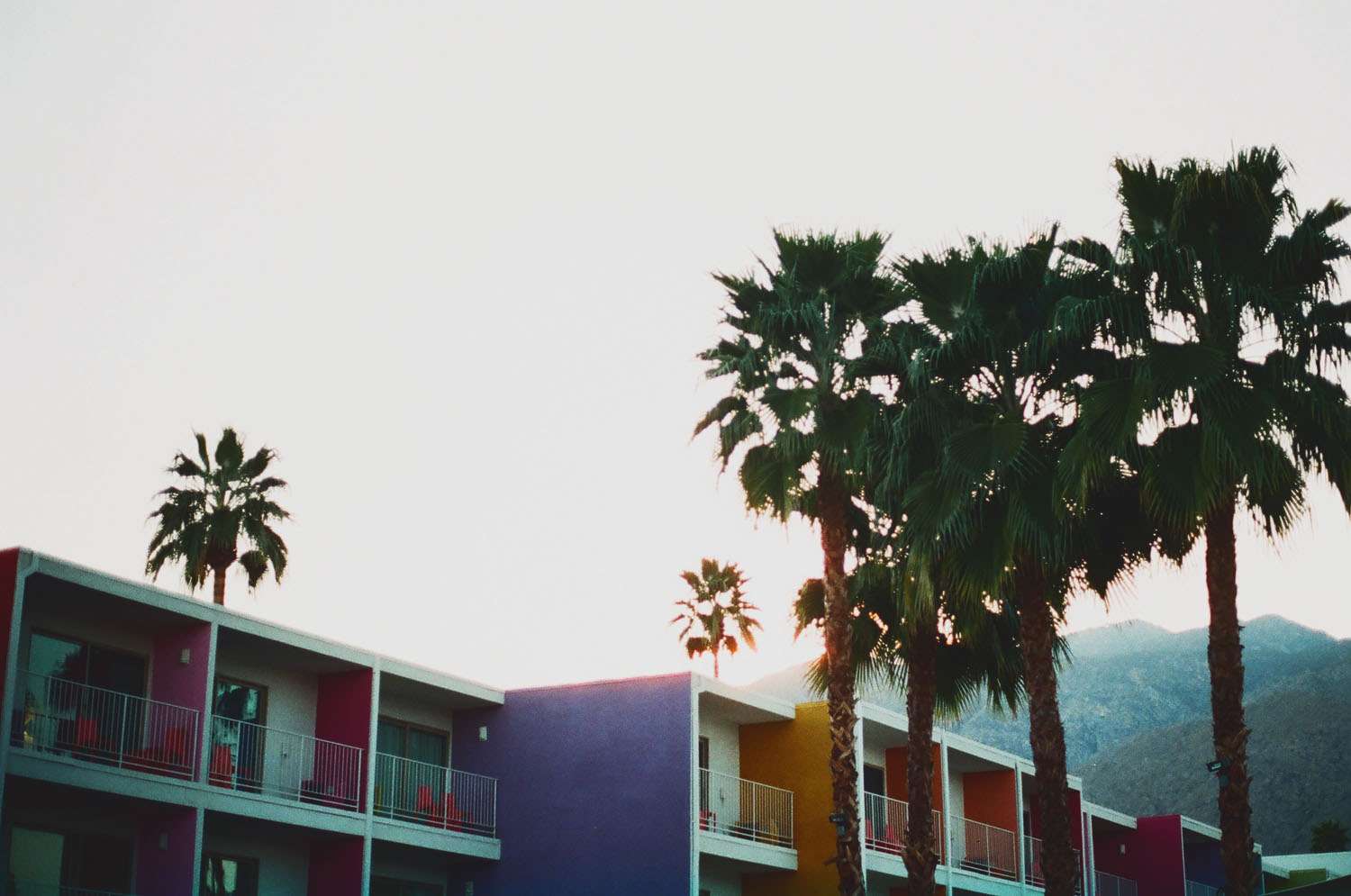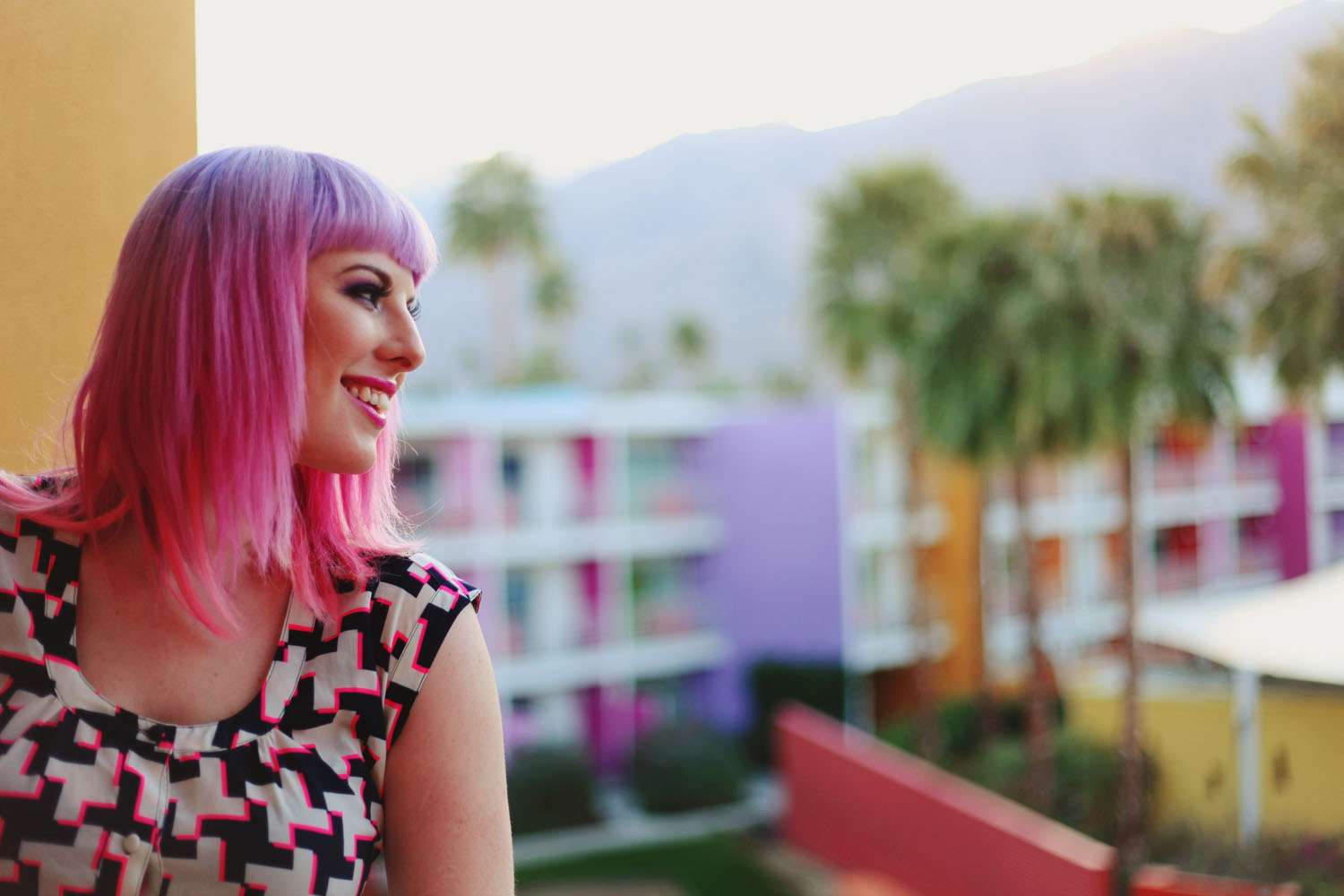 I mean, goodness, talk about my idea of heaven…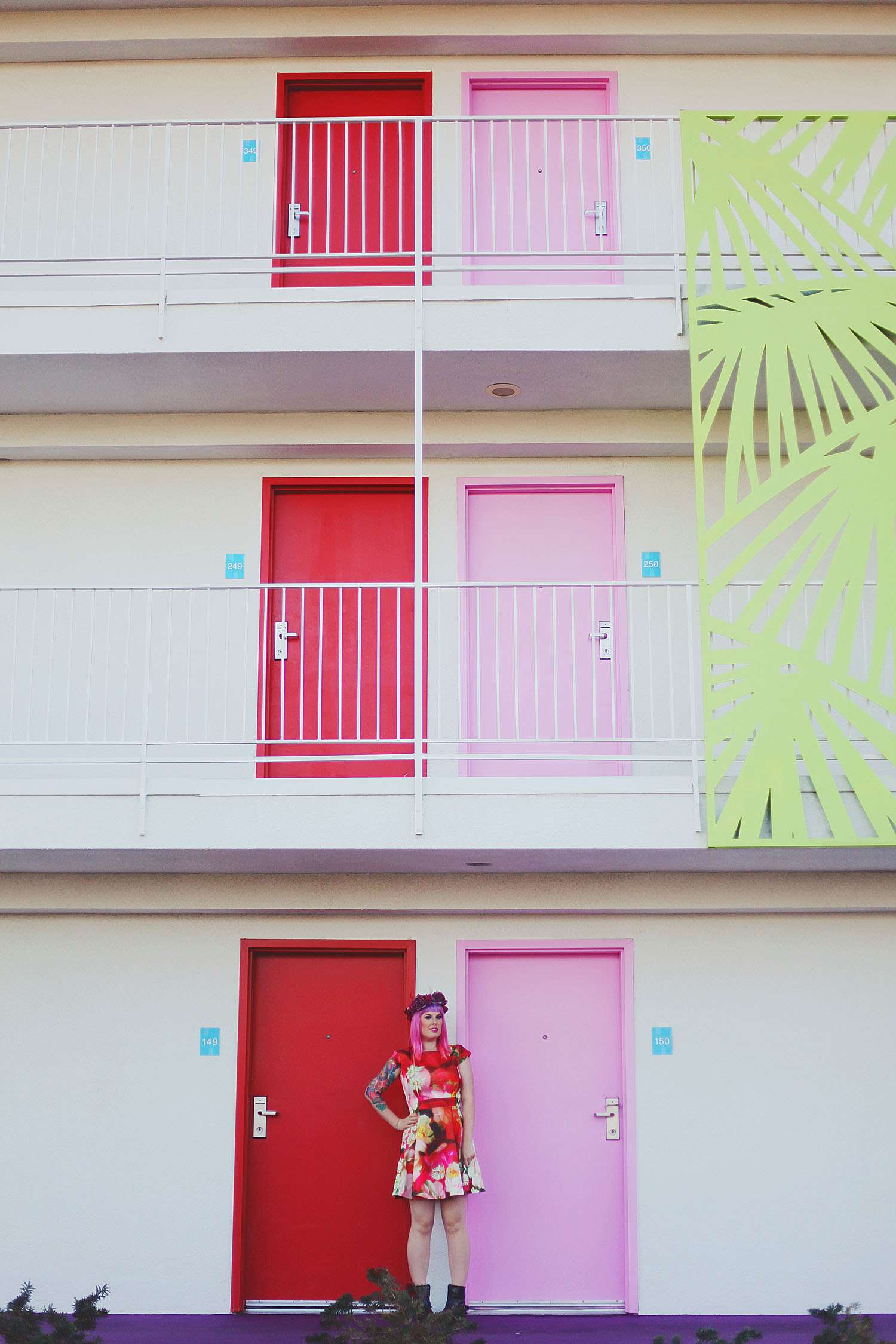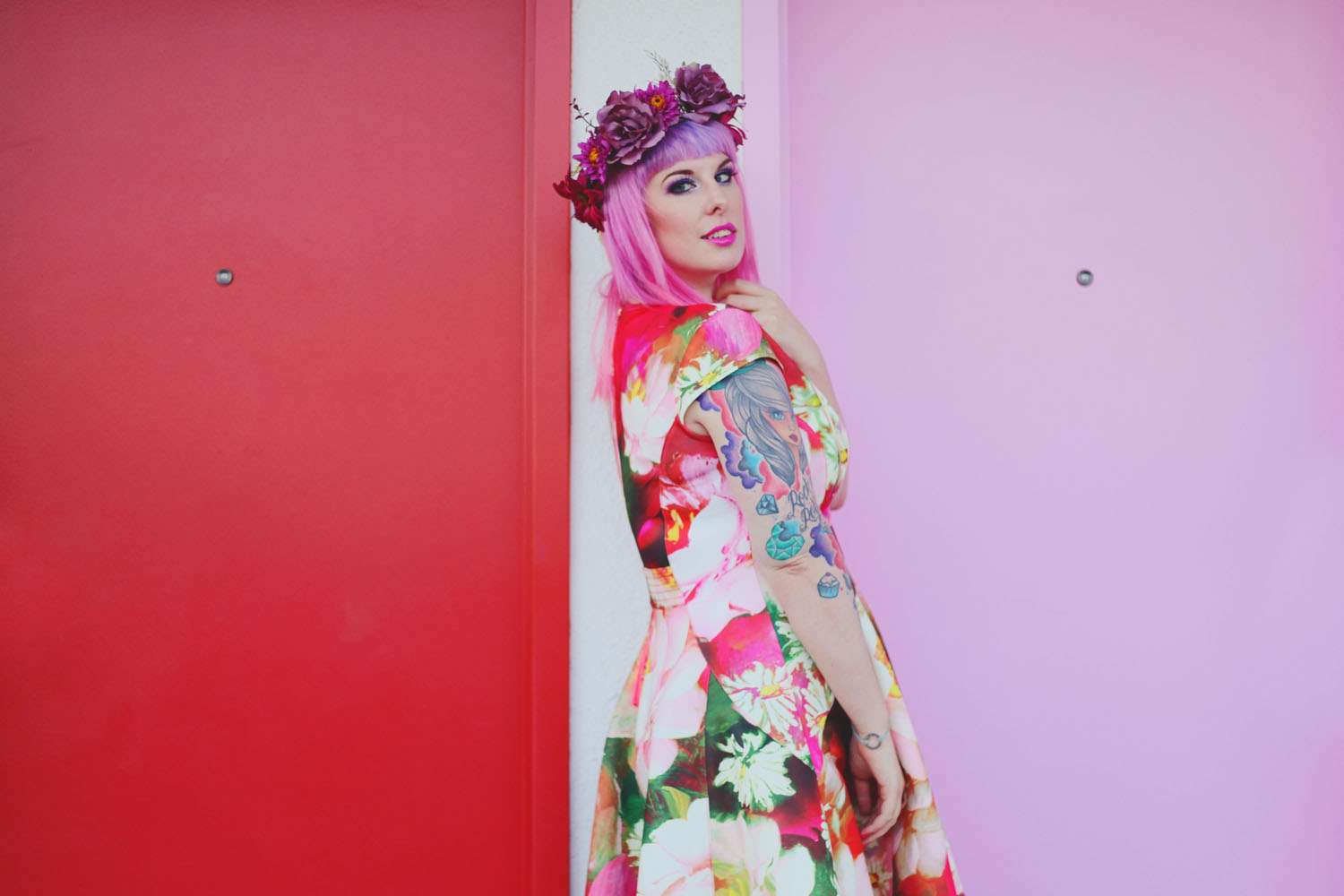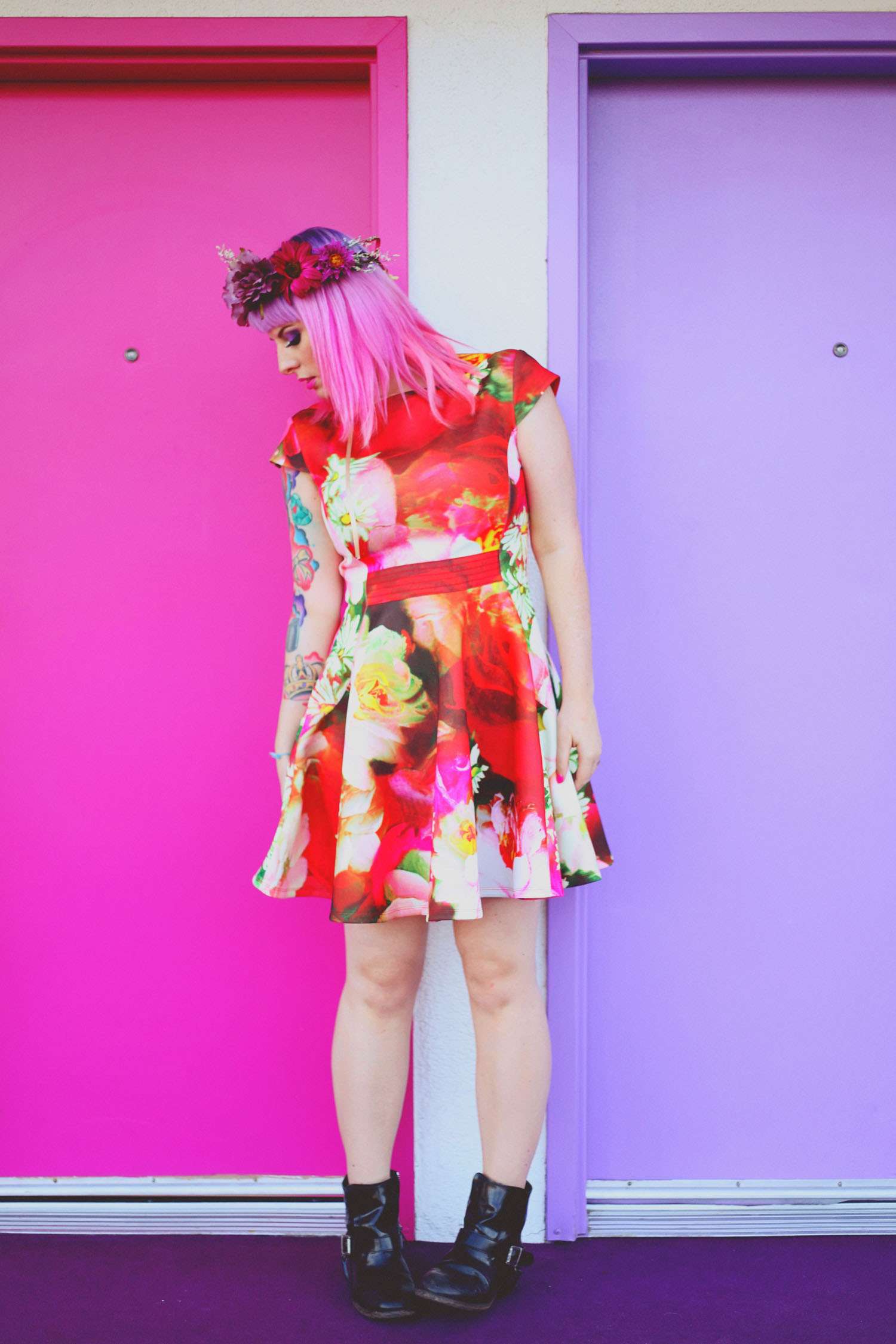 Damn why don't I have pink and purple feature walls in my house?! Aren't they the most perfect colours for taking portraits against?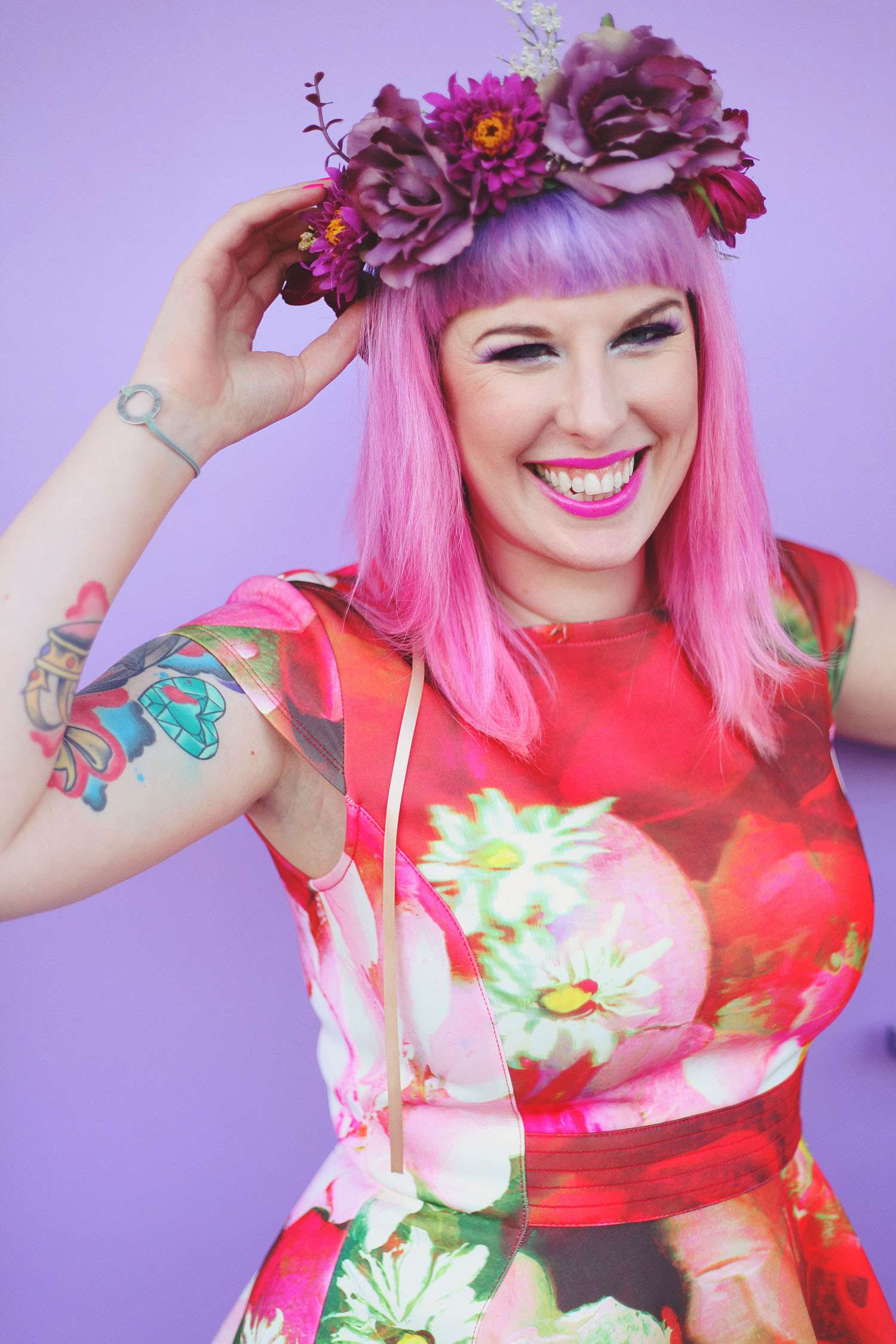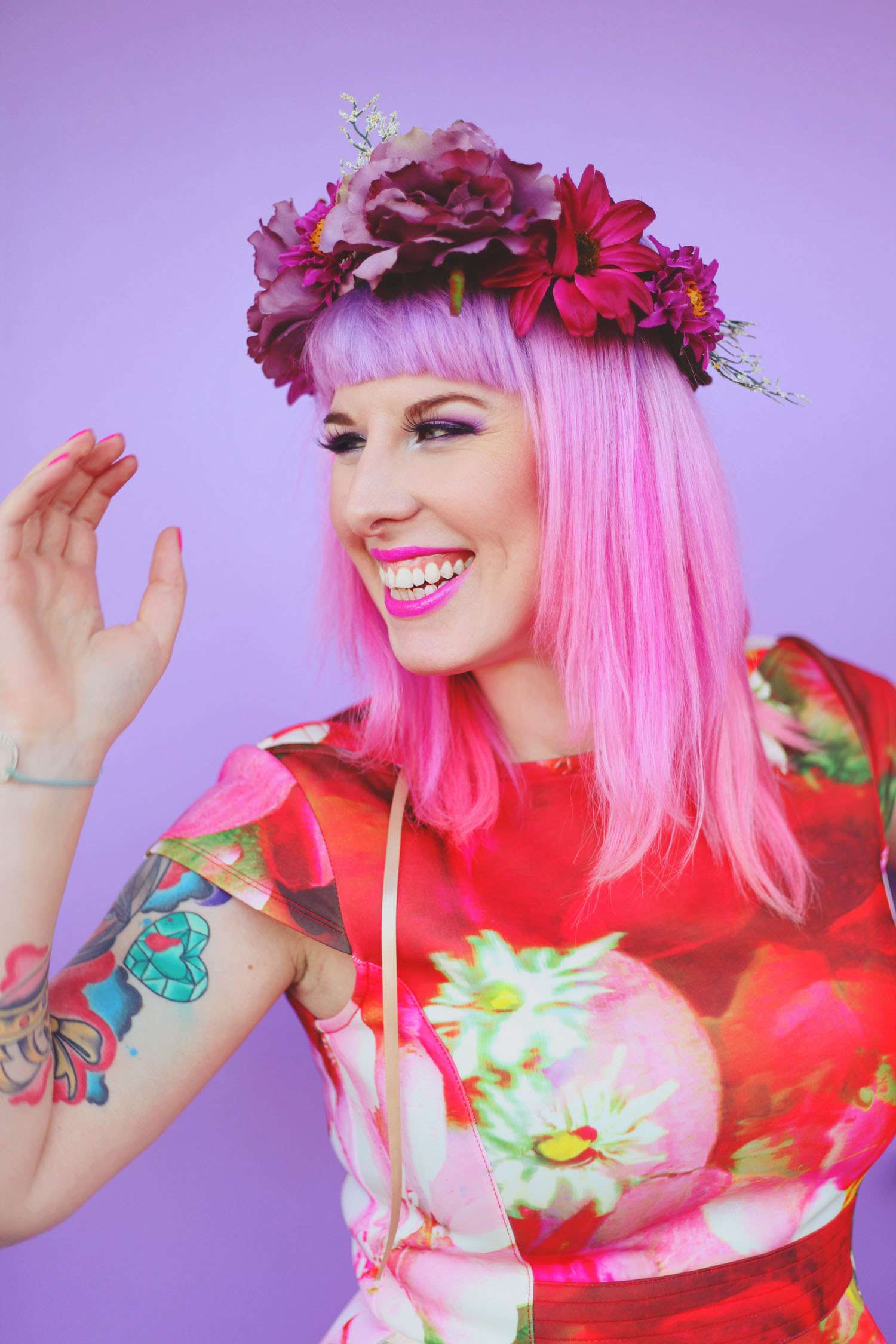 This dress is by Ted Baker by the way and my flower crown is Crown and Glory (who else?!)
When you book in you have the choice of a mountain or pool view room but you can actually see the pool from the majority of them. Each suite also has its own balcony (or outside seating area for those on the ground floor).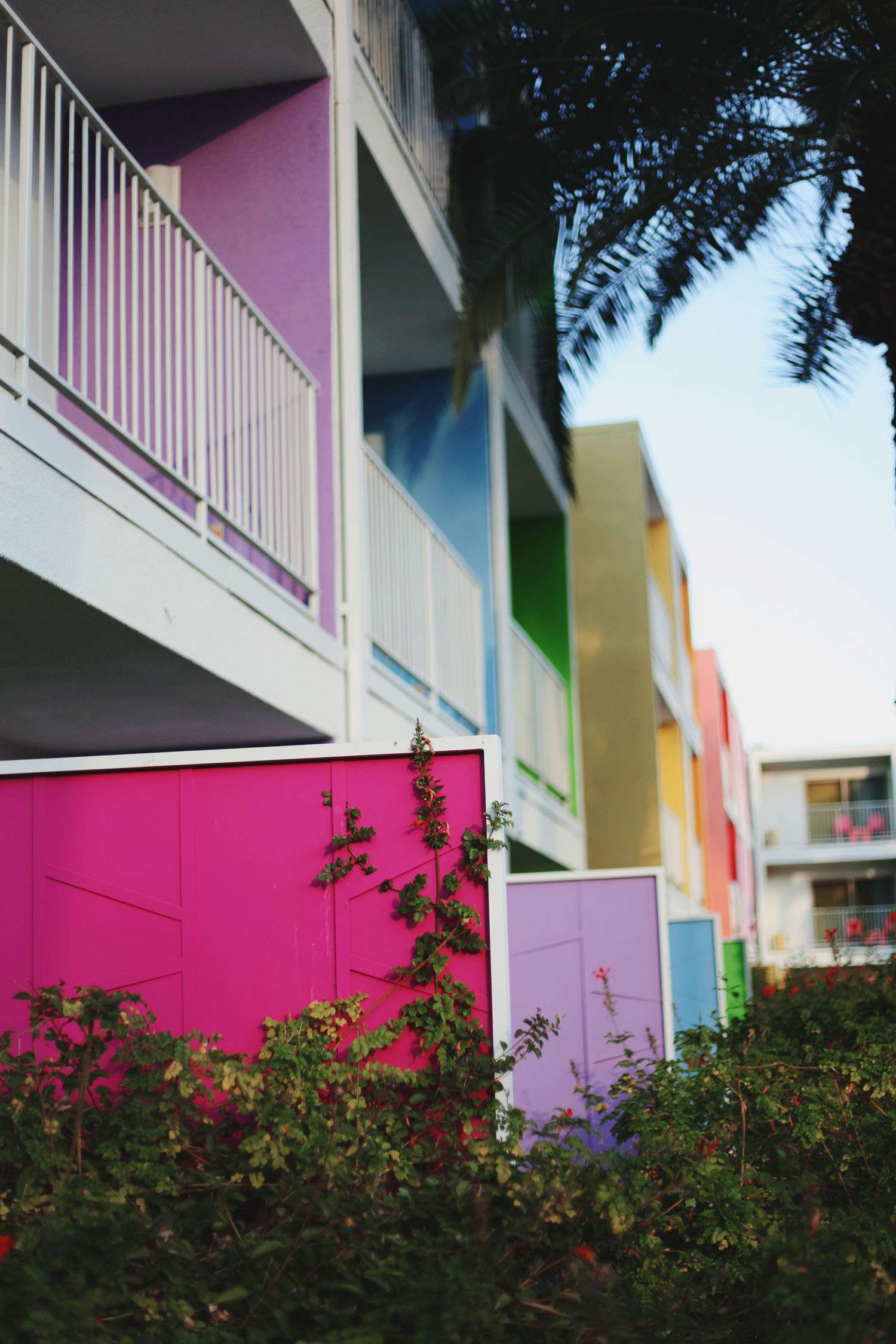 As we were there in the off-season there were hardly any other guests about, but in the busy summer months I can just imagine how electric the atmosphere must be. This place is made for pool parties and they actually host one every single Saturday!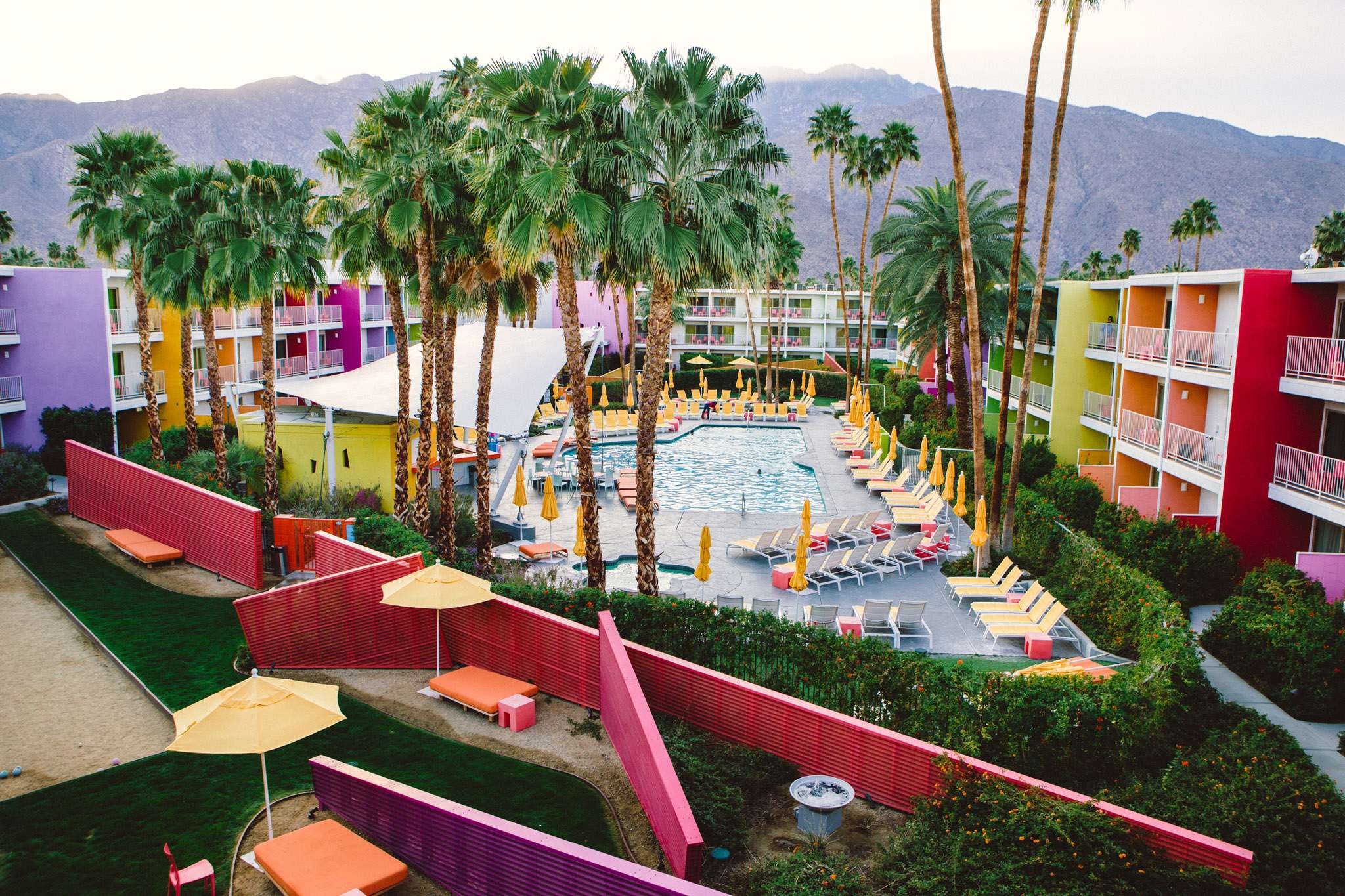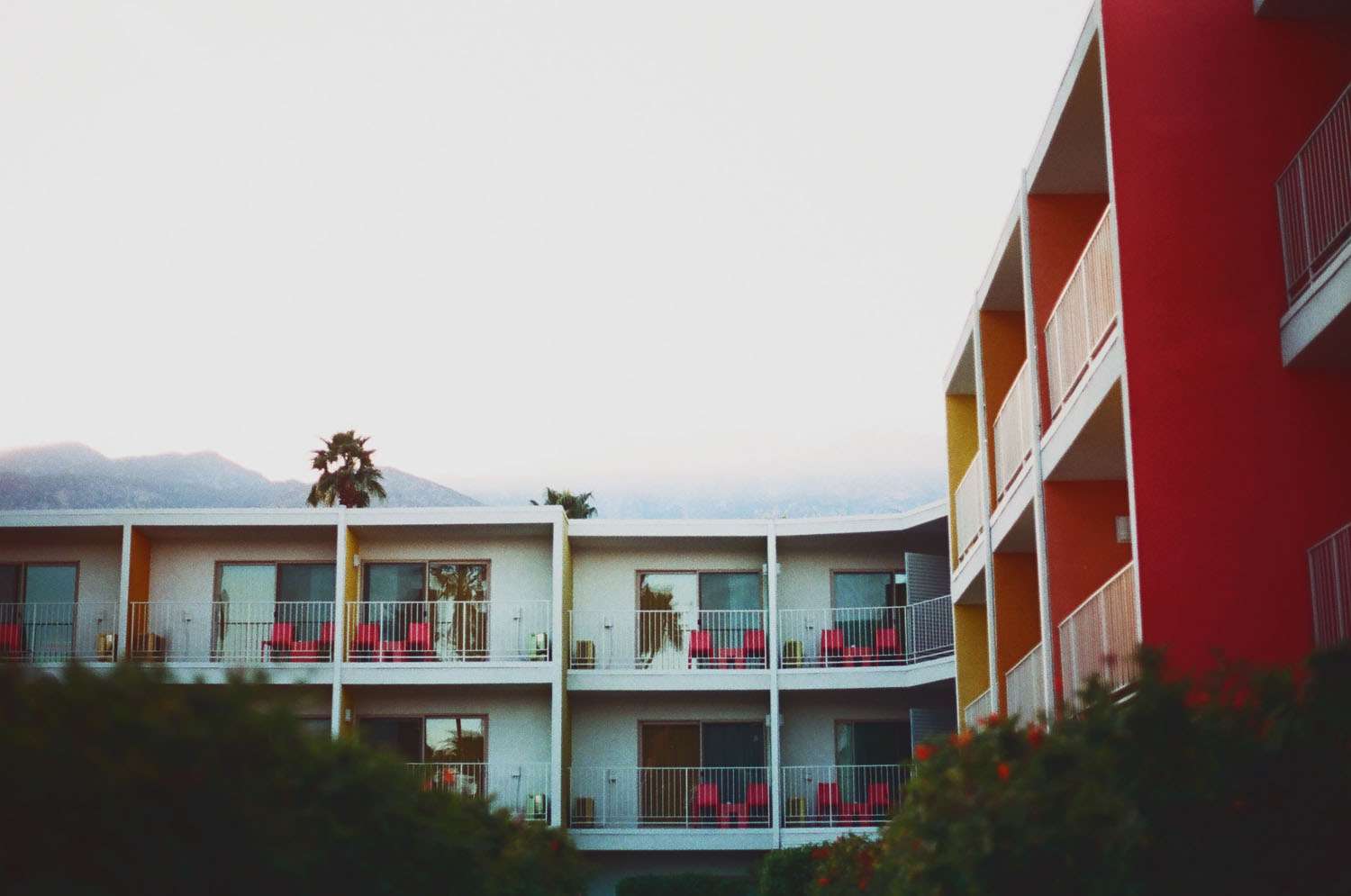 The hotel building isn't new. It was actually originally a Holiday Inn but there are no visible hints of this previous incarnation. After a multimillion-dollar overhaul in 2012, the hotel has been utterly transformed.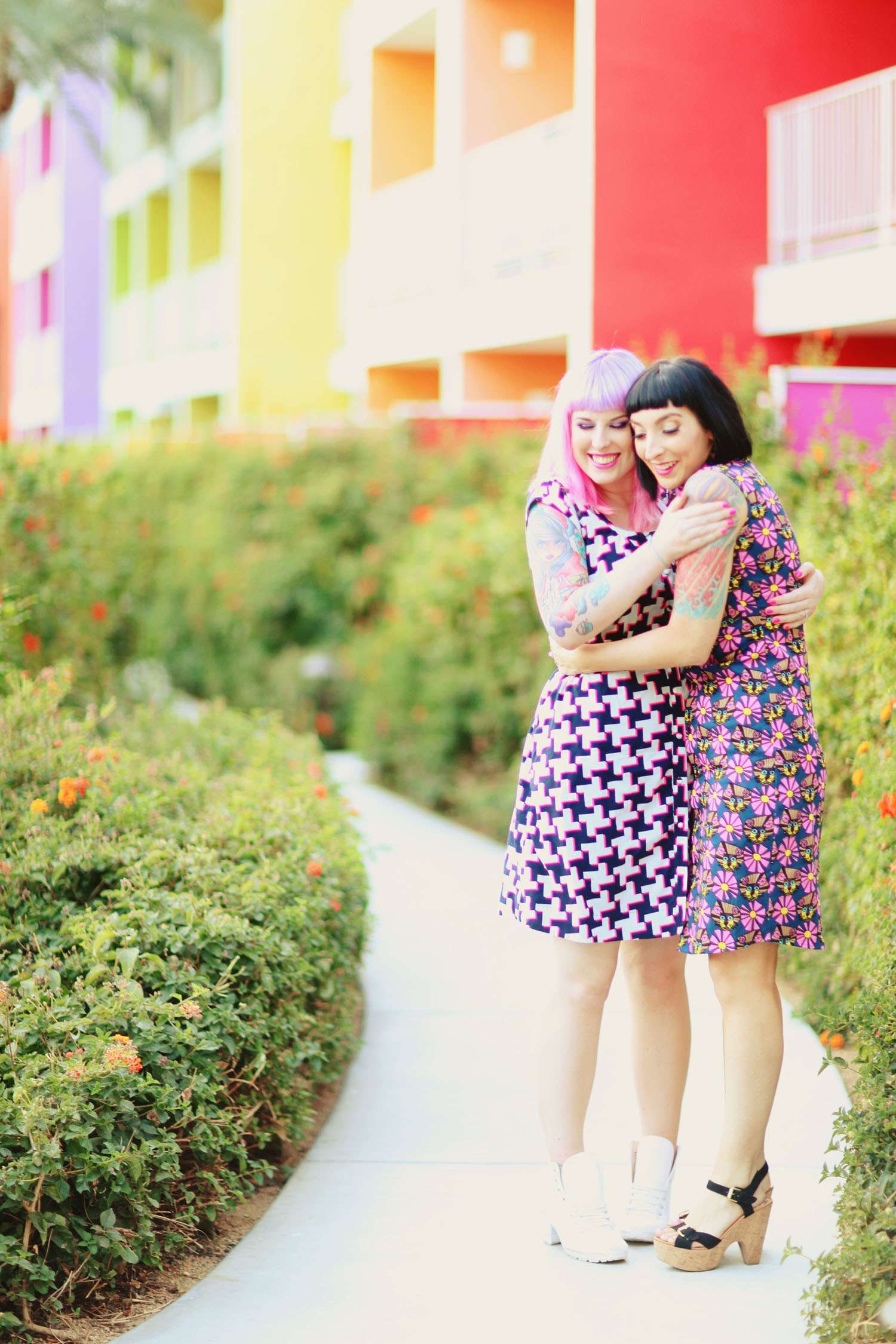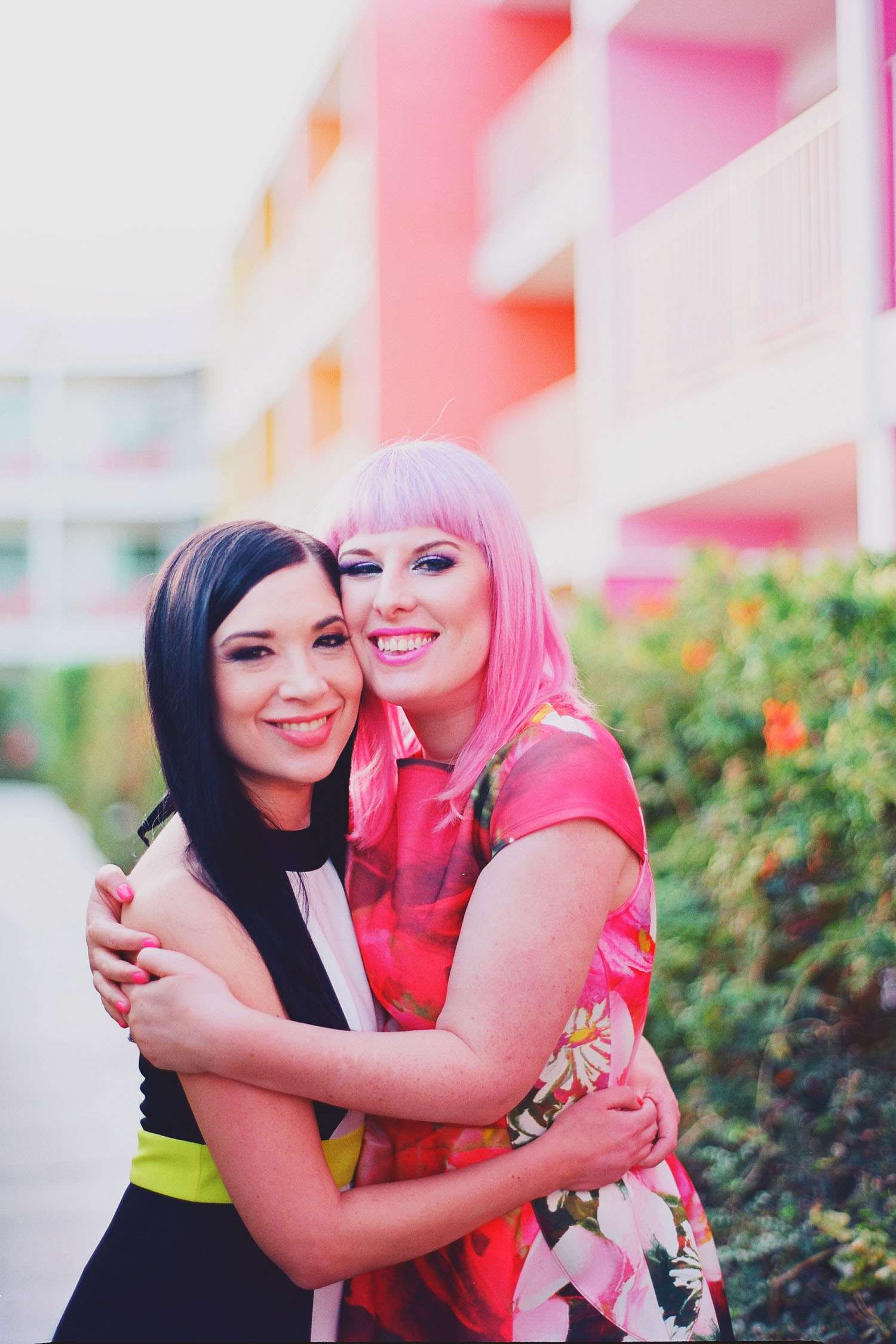 The rooms are pretty basic but they're a good size (three in a bed? No problem!) and have everything you could possibly need. There are 245 rooms to choose from and each comes in one of 14 amazing colour combinations! Allie and Christina were in a pink and purple room and our friend Richard, who also stayed here, was in a bright orange one!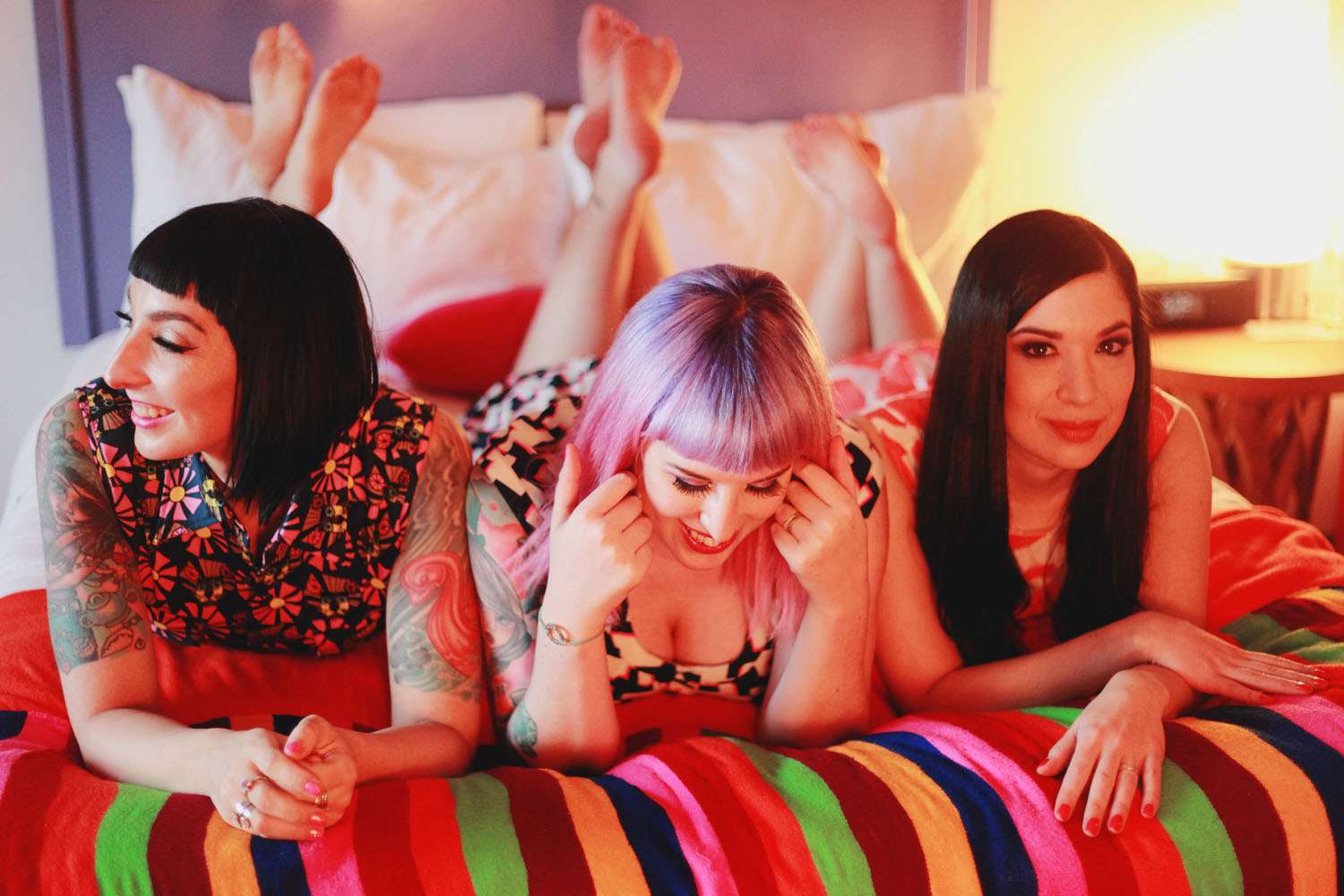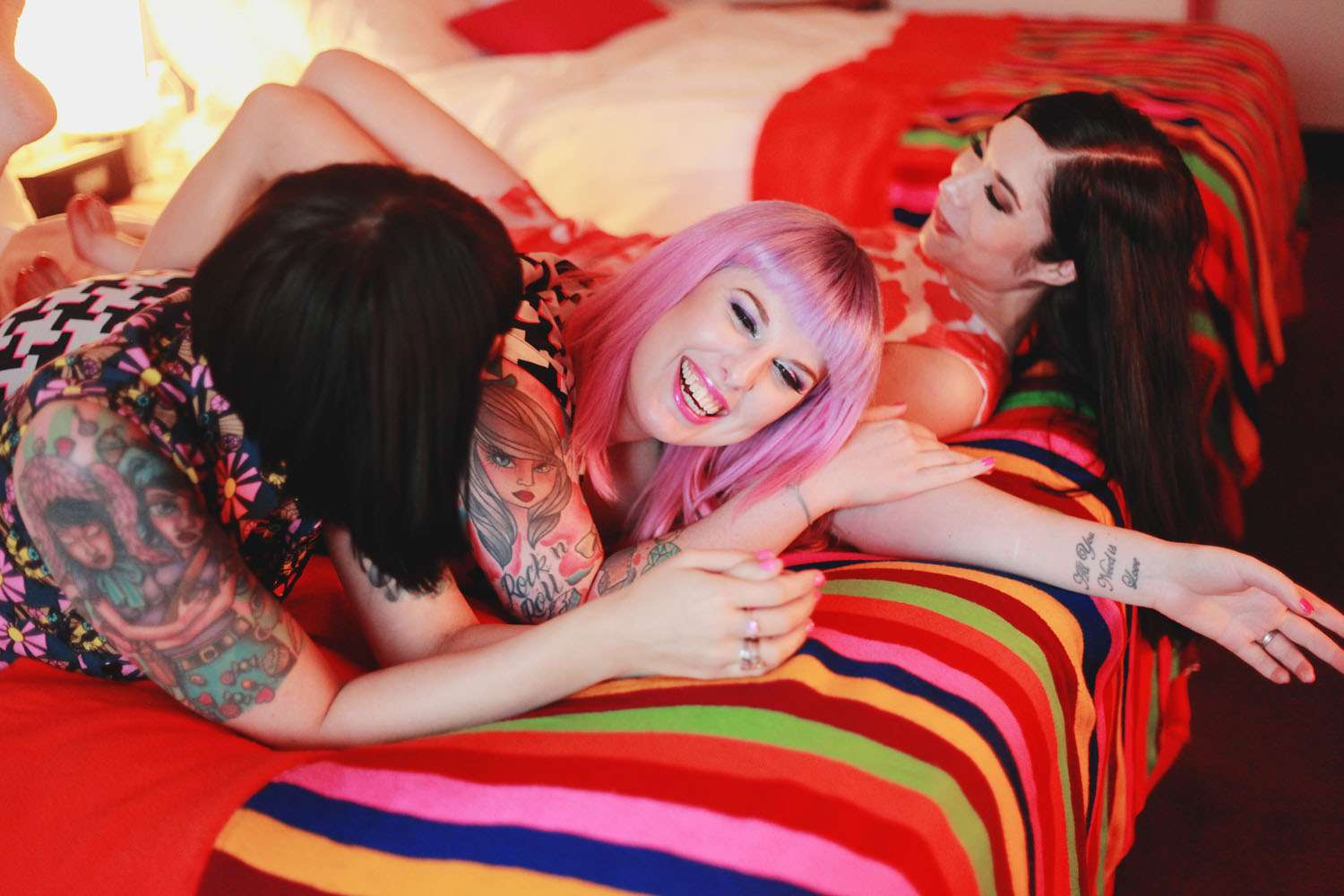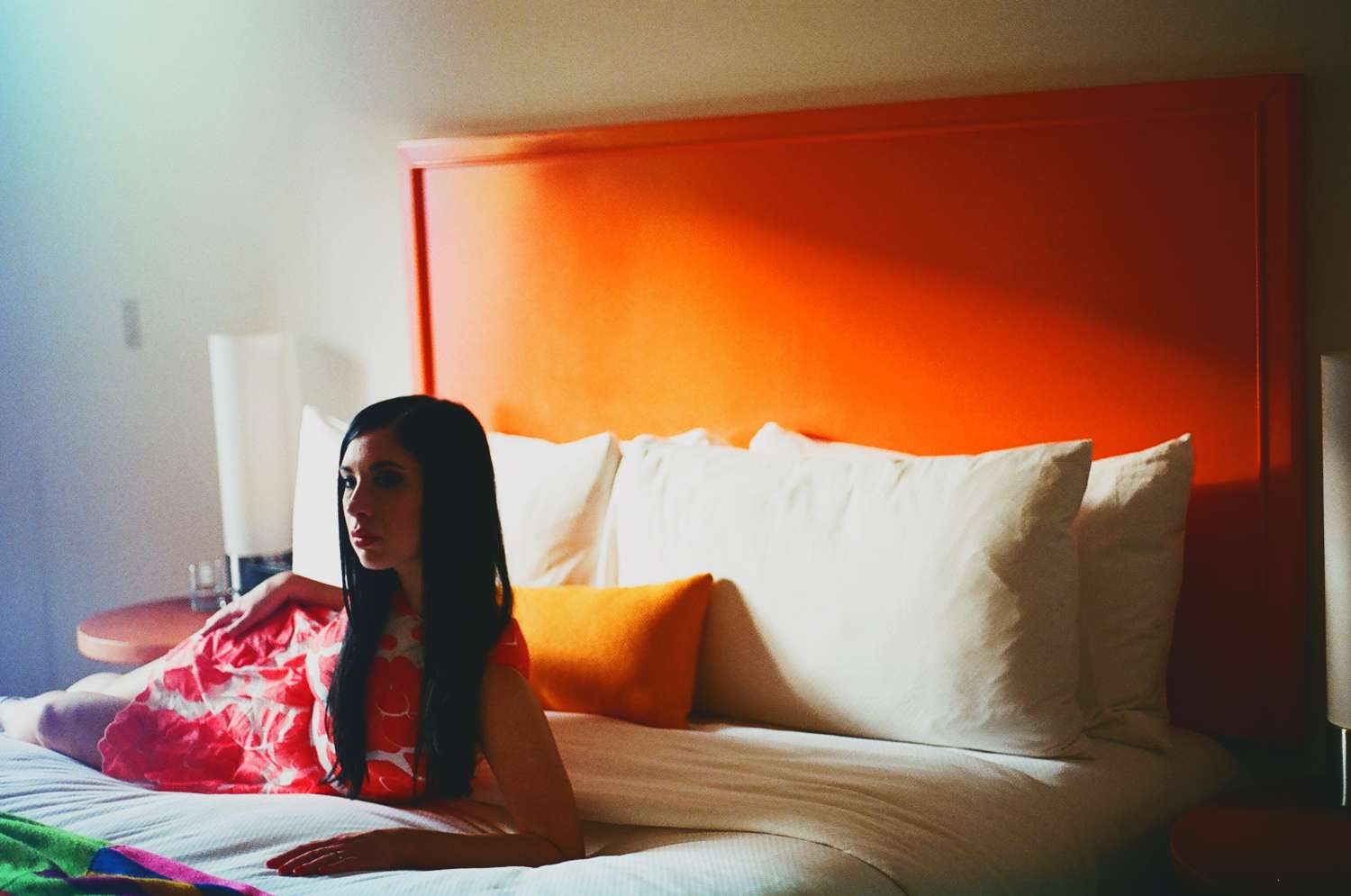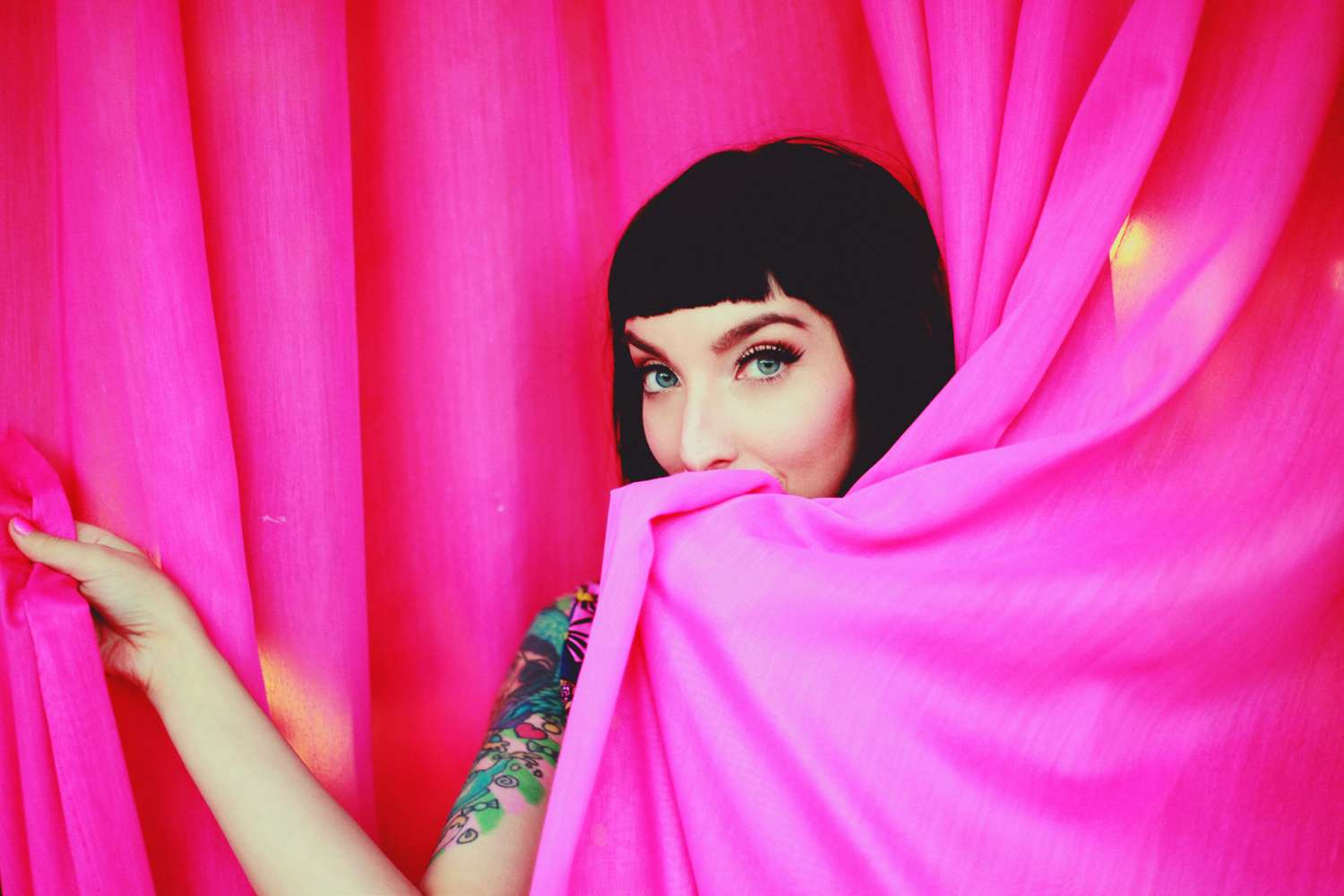 We ate lunch at the hotel bar which served Mexican food. As I'm sure you all know, California does damn good tacos and these were some of the best I've ever had. The margaritas were also a very welcome afternoon indulgence!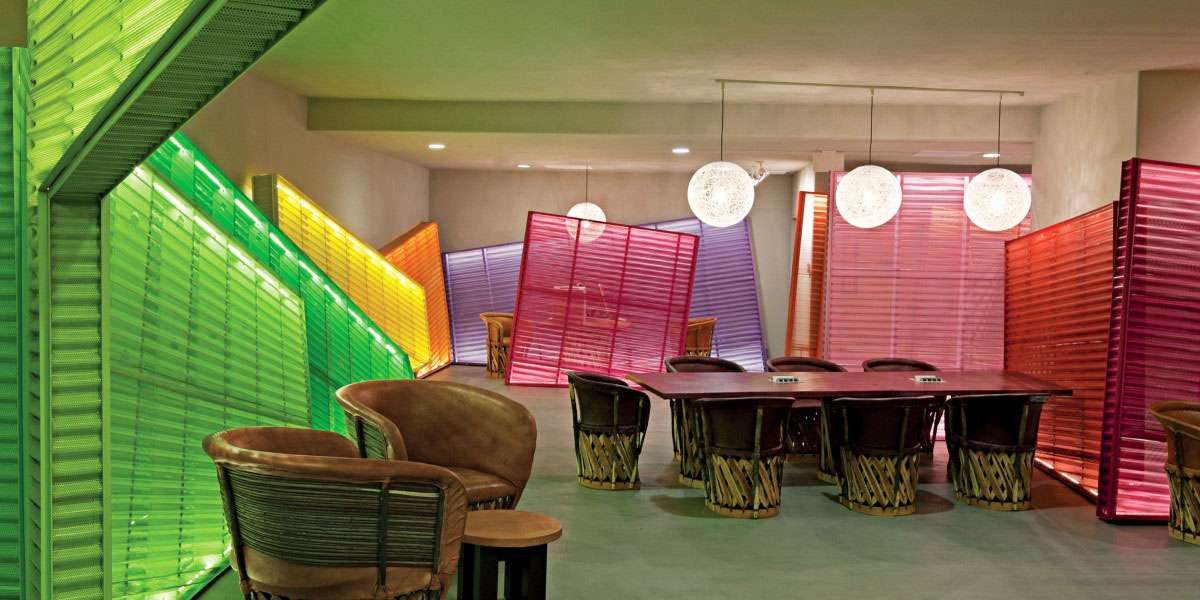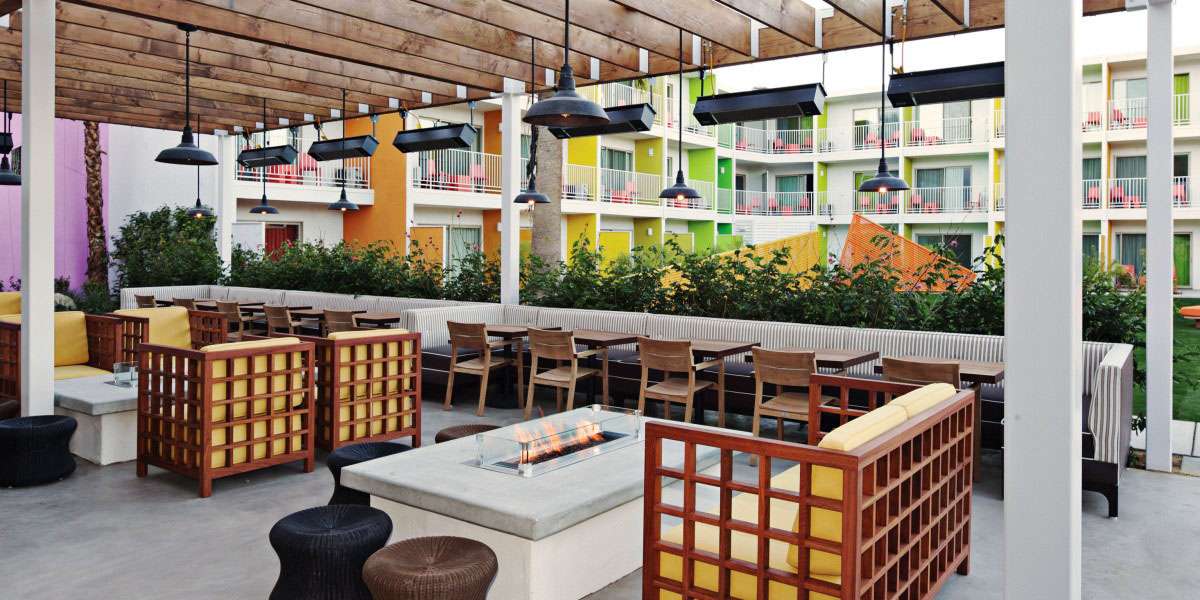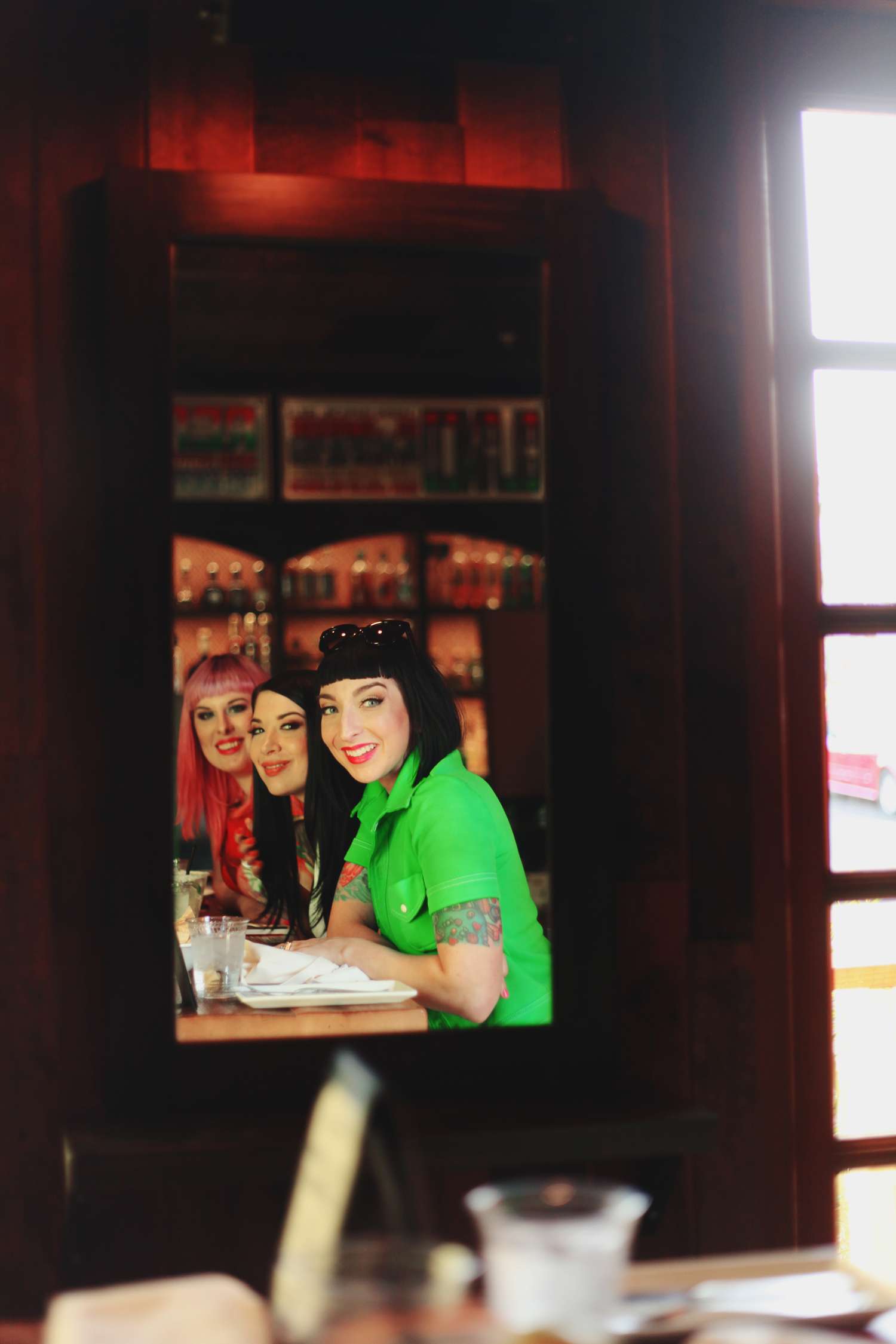 The best part about this amazing mecca has got to be the price. I was shocked when I discovered that their rates started at just $180 a night (dependant on the time of year). I mean, where else could a so called 'budget' hotel be so glorious?!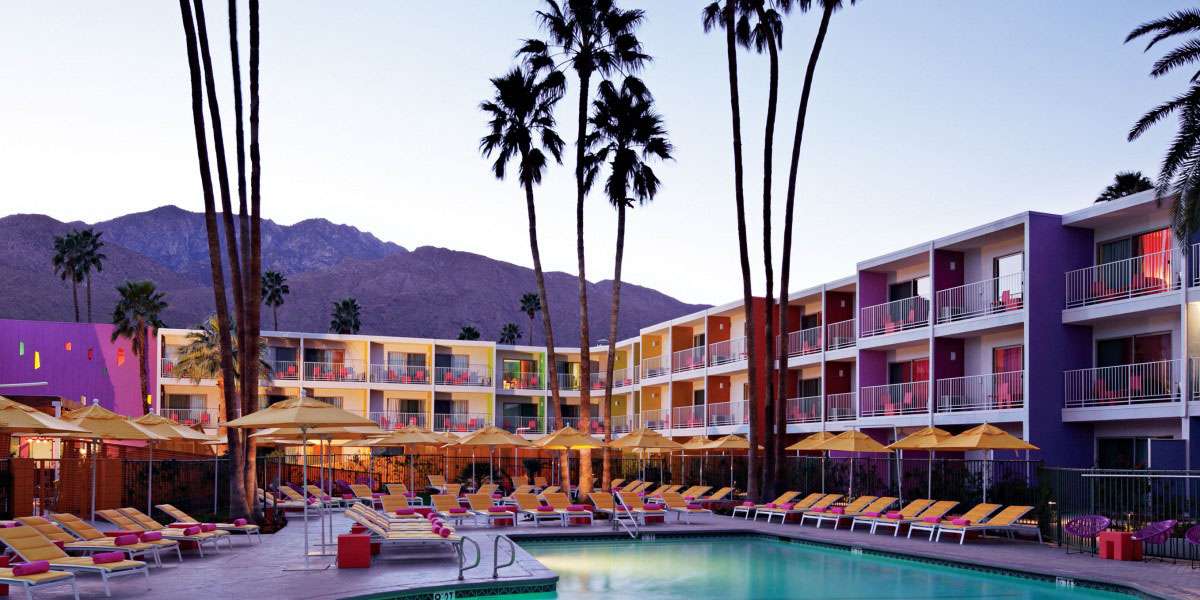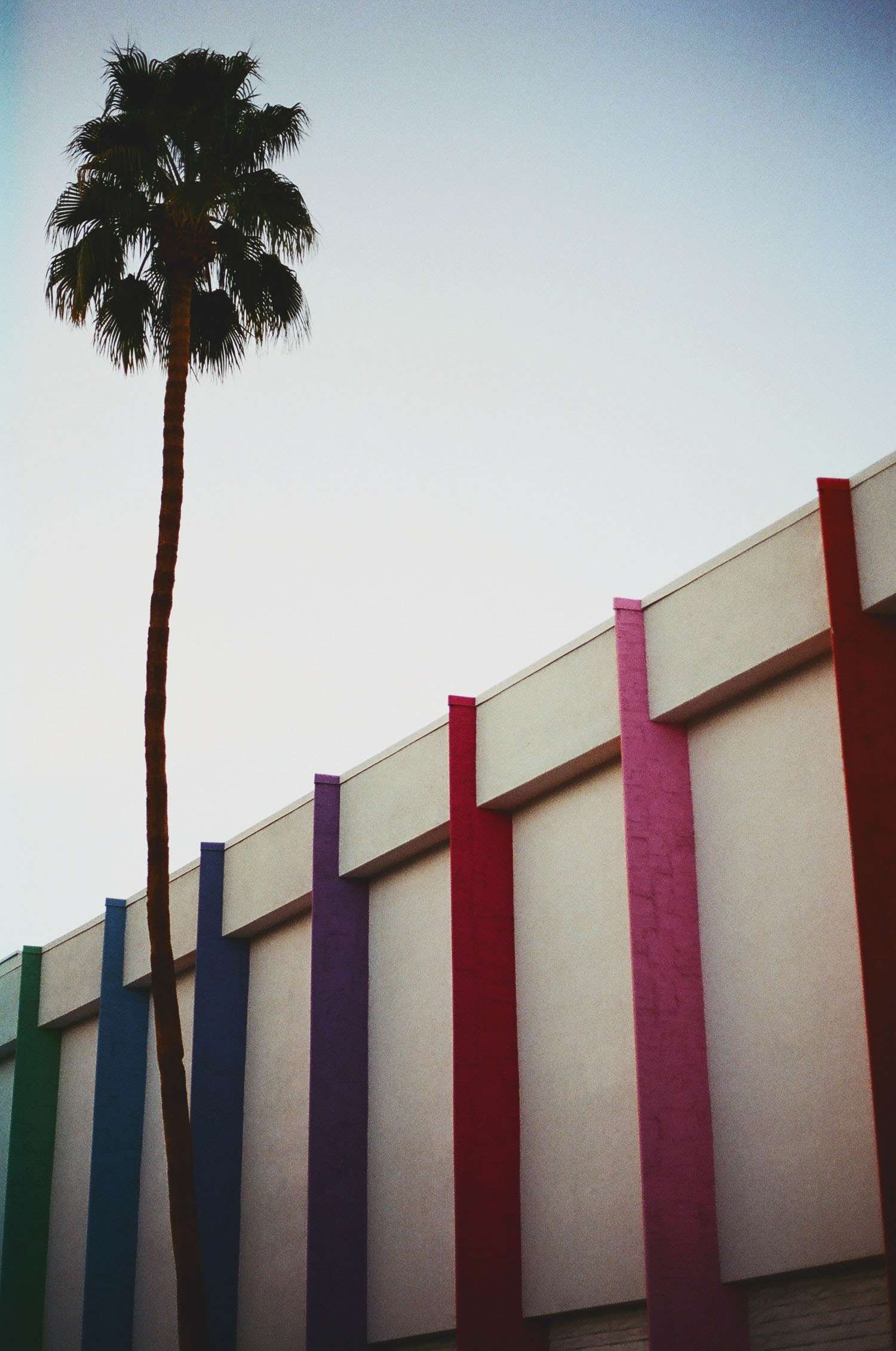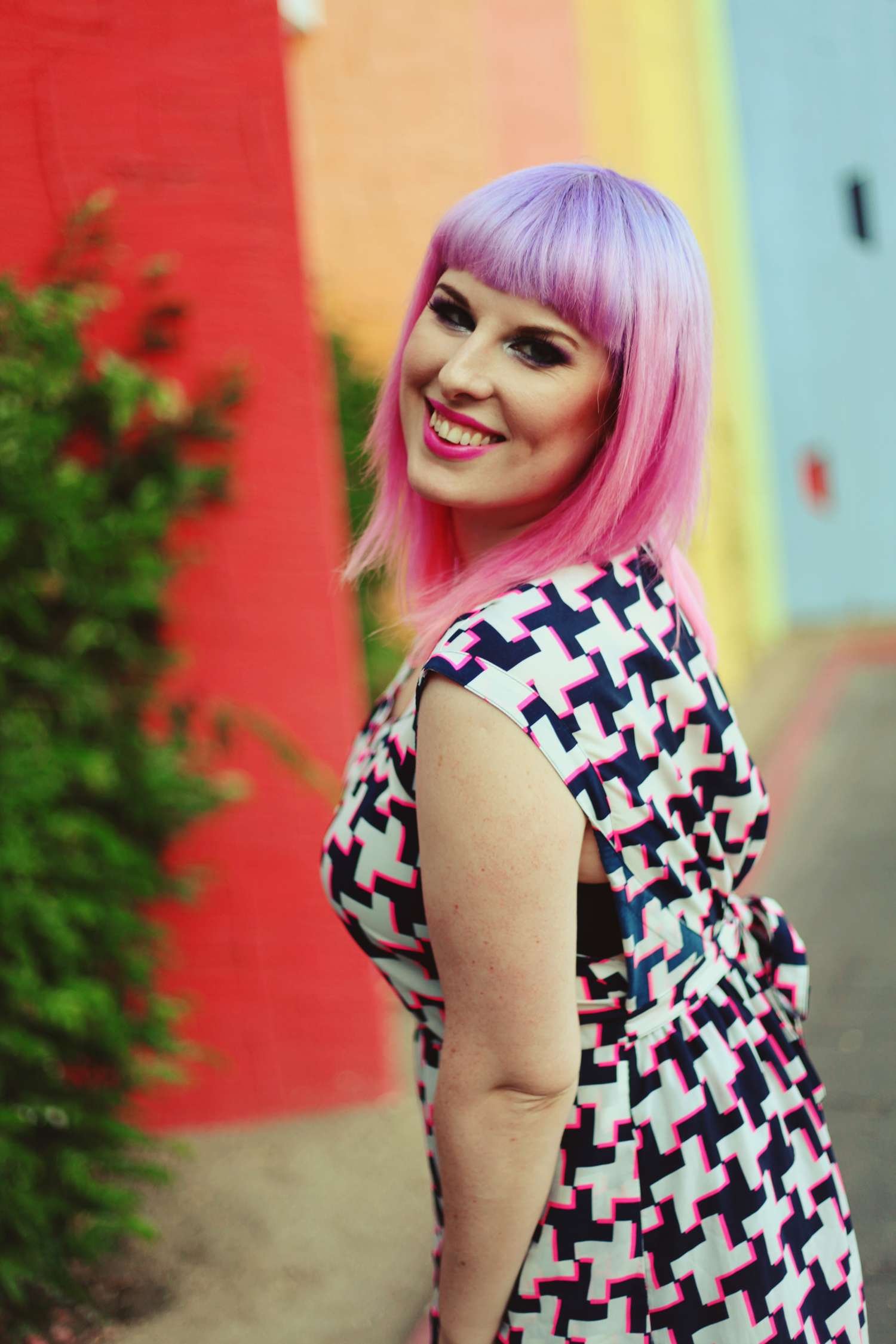 This dress is by Leonard St. I bought it in a little boutique in Melbourne.
The Saguaro was everything I hoped it would be, and so much more. We were so sad to have to say goodbye.
Are you planning your honeymoon or wedding in Palm Springs? Even if you don't stay here be sure to pop in for a visit. I promise you won't regret it!